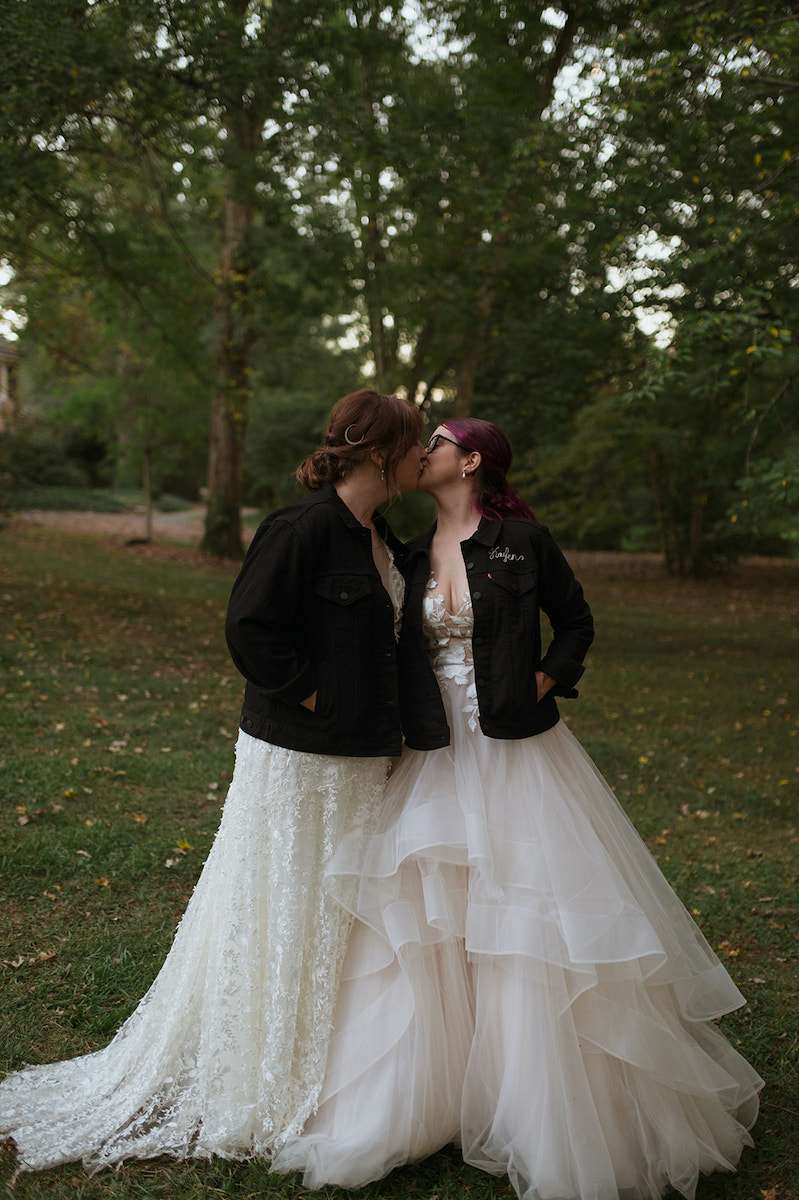 With a rumour circulating amongst friends that they tried to get married at a morgue, in reality Taylor and Kaylen settled for a beautiful outdoor wedding at Ritchie Hill in Concord, North Carolina. Incorporating their dark and moody theme was important to them, with astrological elements and a black and deep-toned colour palette.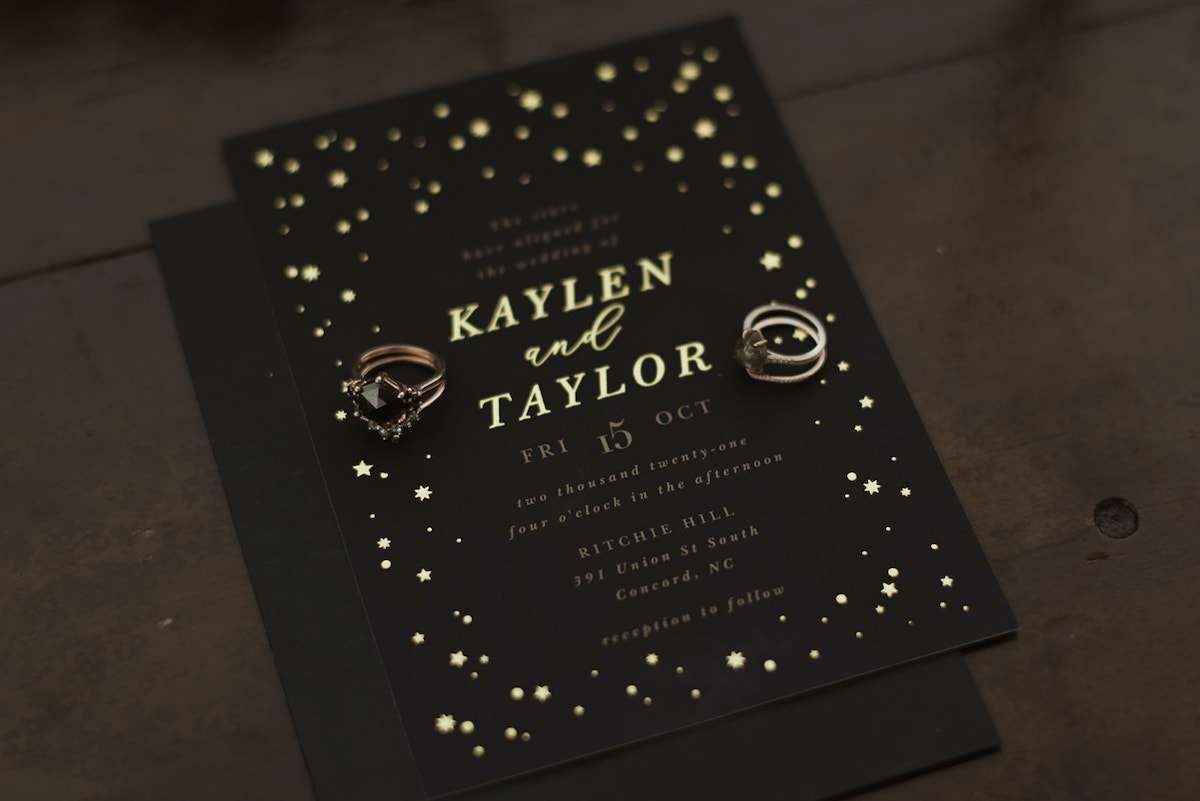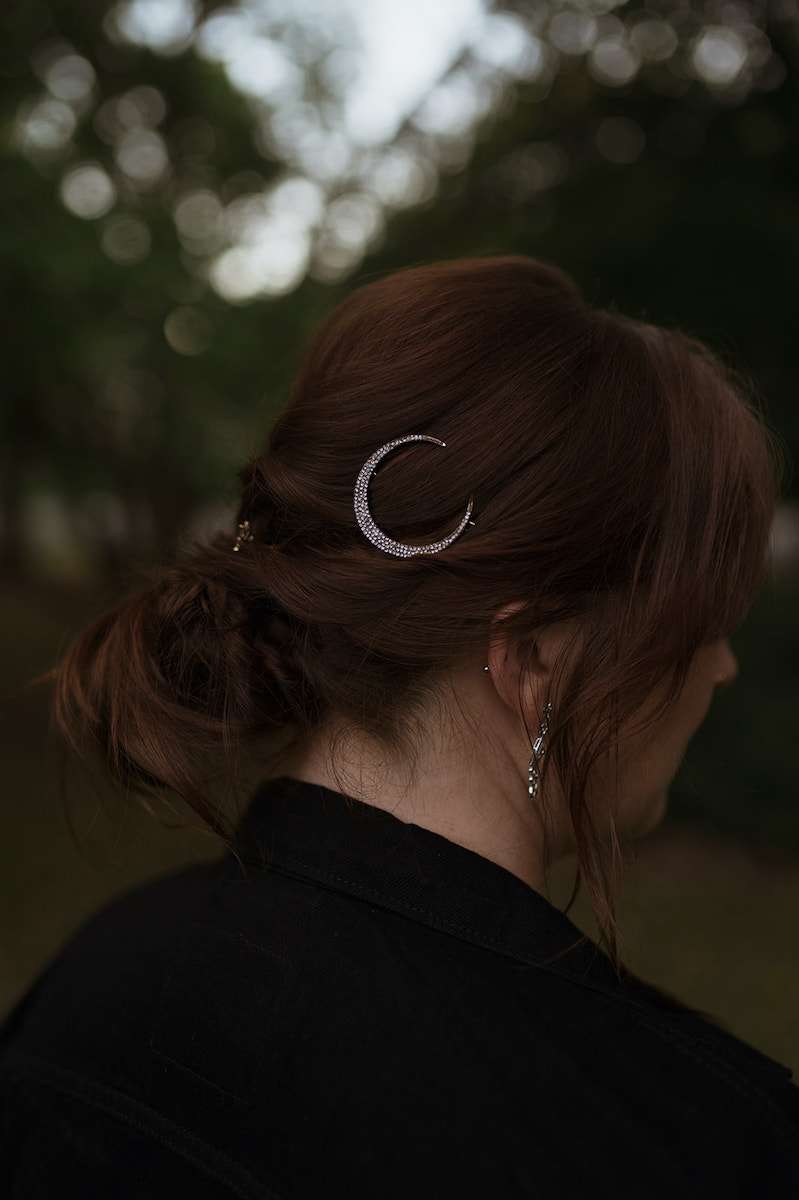 "We wanted to incorporate our love for all things witchy and magic, so we numbered our tables by tarot cards, and our escort cards were arranged by astrological sign", they told us. "All the escort cards also had a horoscope on the back for each guest." The favours also fit the theme perfectly. As a ceramic artist, Taylor designed and made over 100 black porcelain ceramic bottles for their guests and to complement the décor.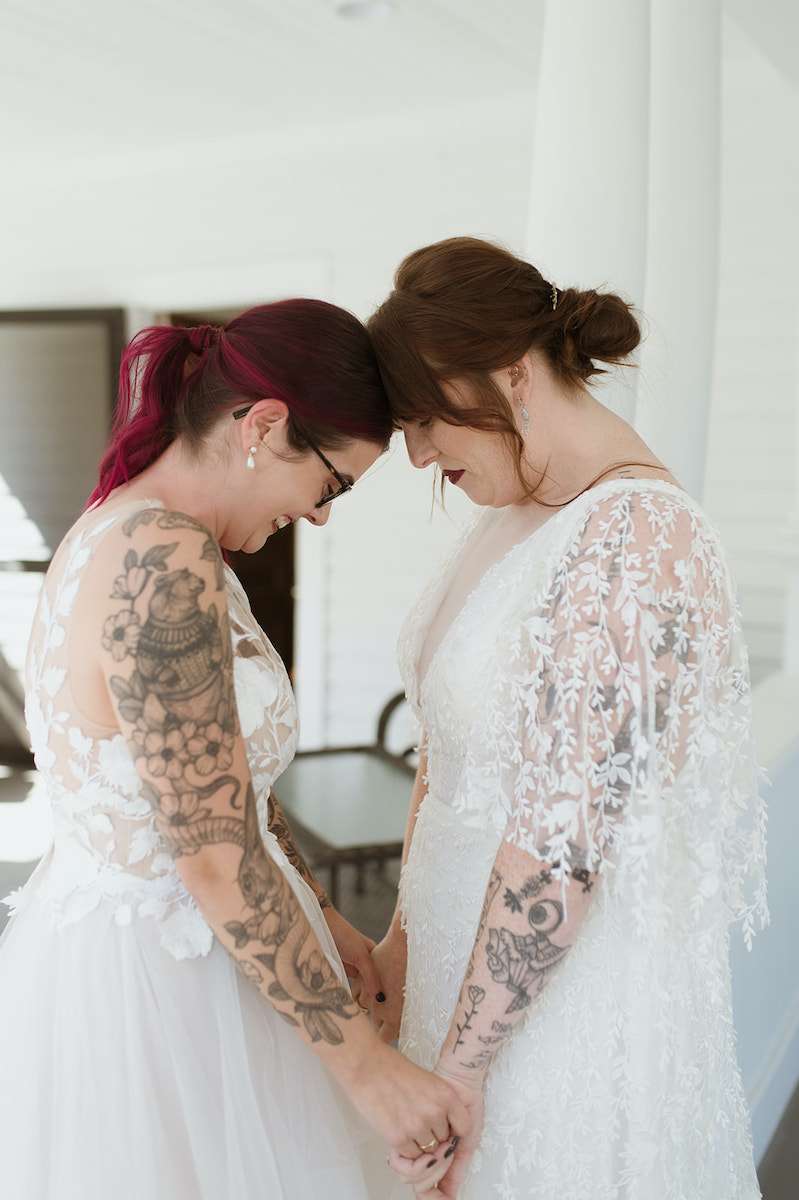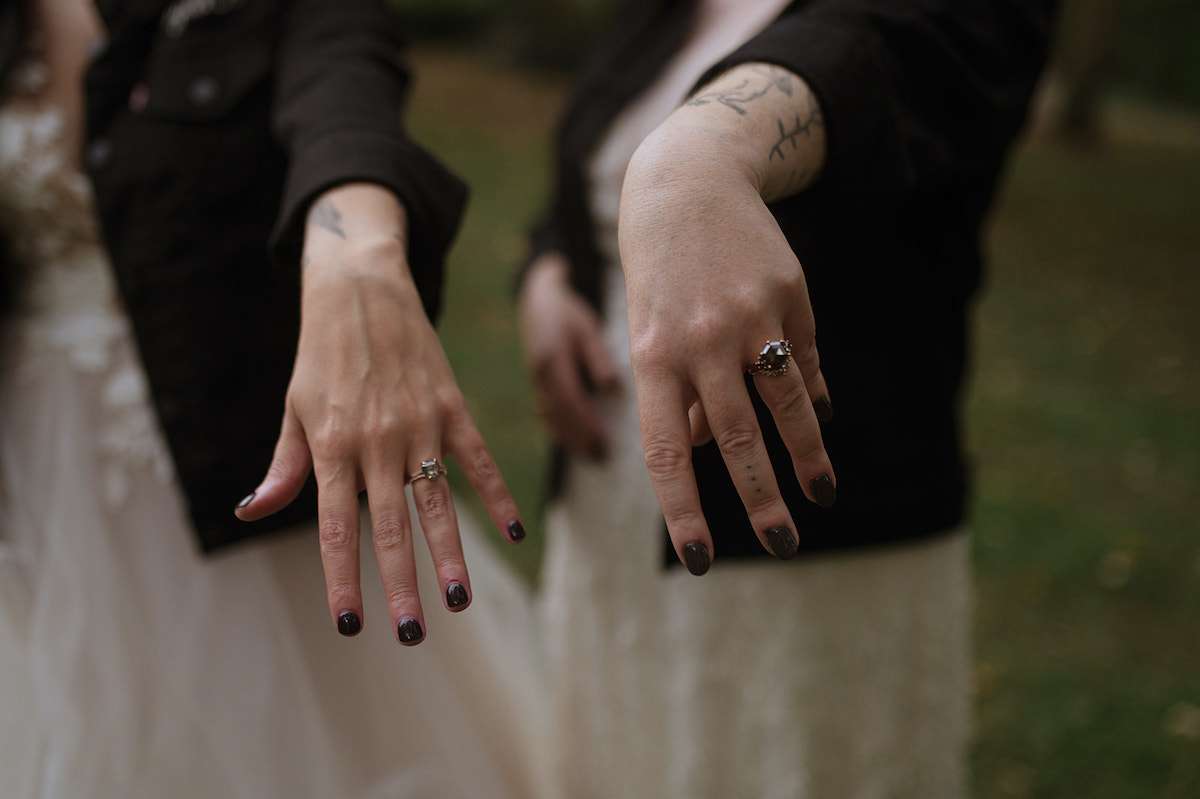 After postponing their wedding because of Covid, the couple were so excited to celebrate with friends and family, telling us, "It was very special because our good friend, Hannah, officiated our wedding and we wrote our own vows", Kaylen continued. "It was very emotional and there was definitely not a dry eye in the crowd. We also incorporated a traditional hand fasting ritual into our ceremony, physically tying the knot in front of all our family and friends! Our favourite part was the dance party, we just couldn't wait to dance with all our friends."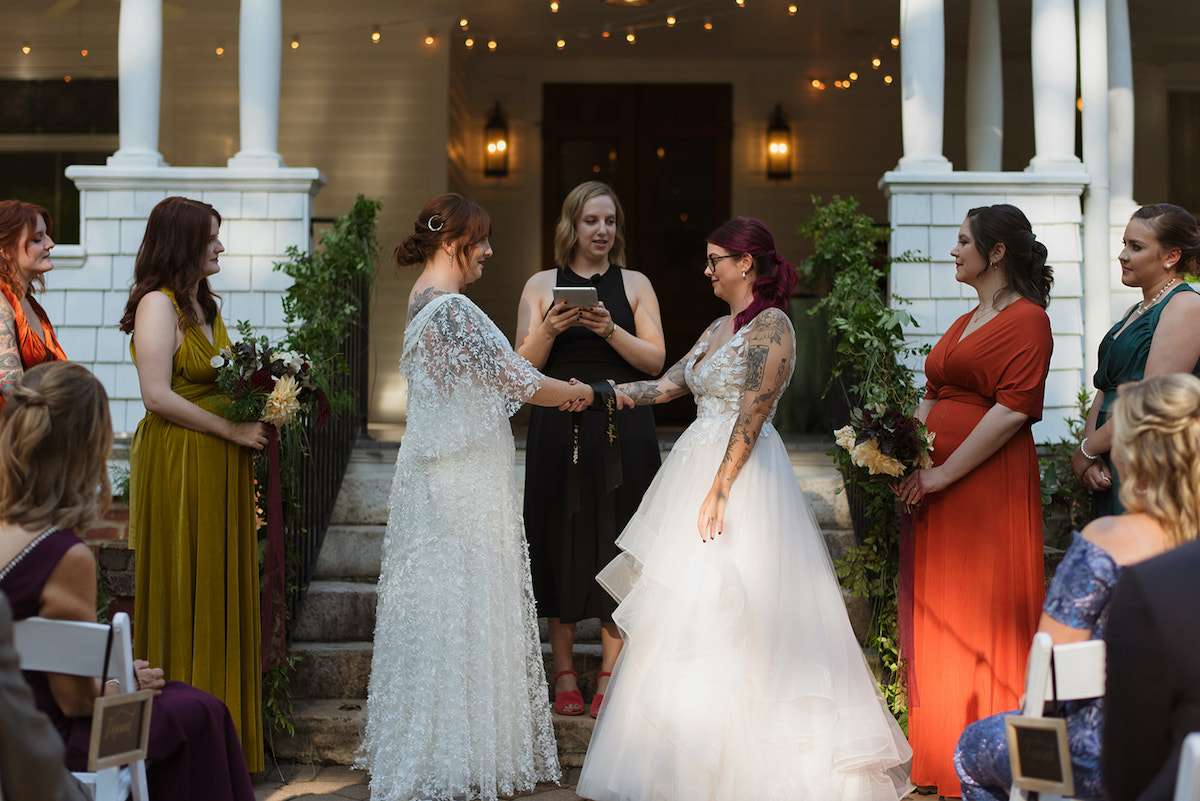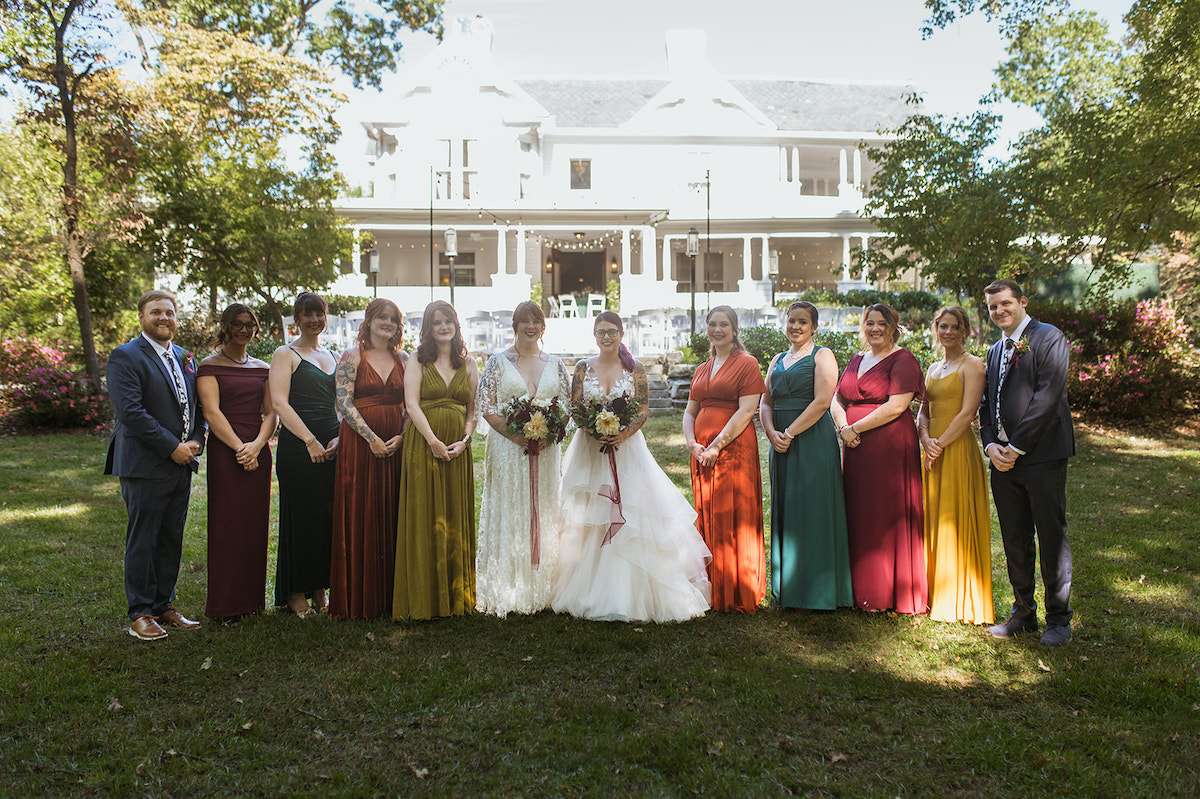 With an outdoor celebration, Taylor and Kaylen were able to use the natural scenery to create their celestial wedding vibe, with strings of lights and sparklers for all the guests. They also hired a mobile bar, decorating it with greenery and animal skulls, and created two signature cocktails for the occasion.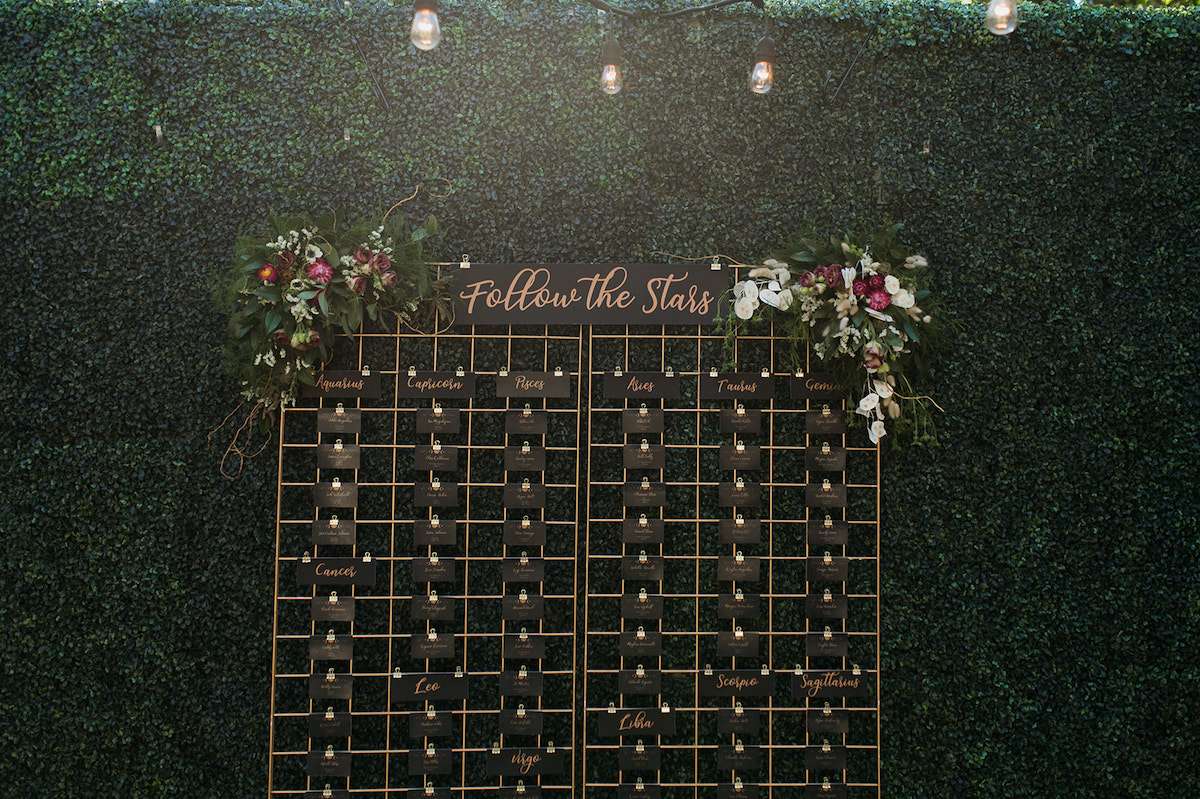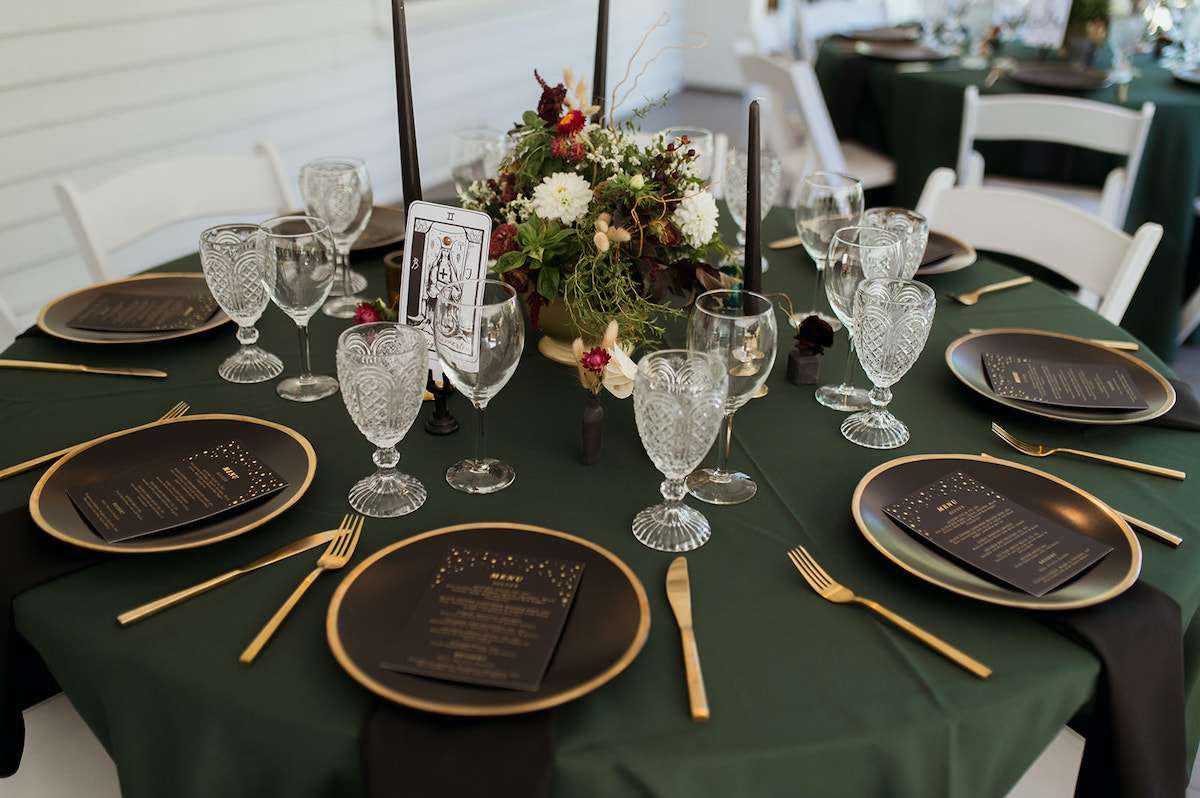 With a $25,000 budget, the biggest expenses were the photography and transportation. Kaylen explained, "Our venue was 45 minutes from the hotel so we wanted to make sure guests had a reliable way to get back but were able to party without worrying about driving."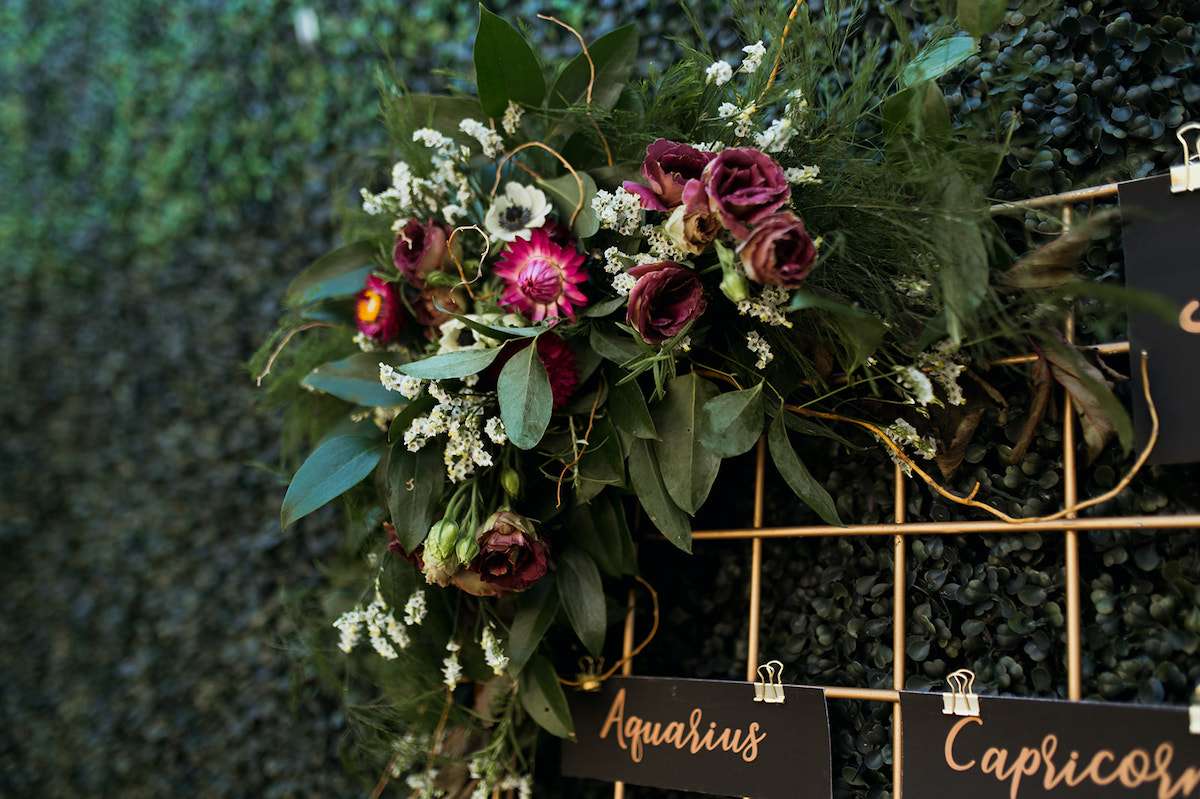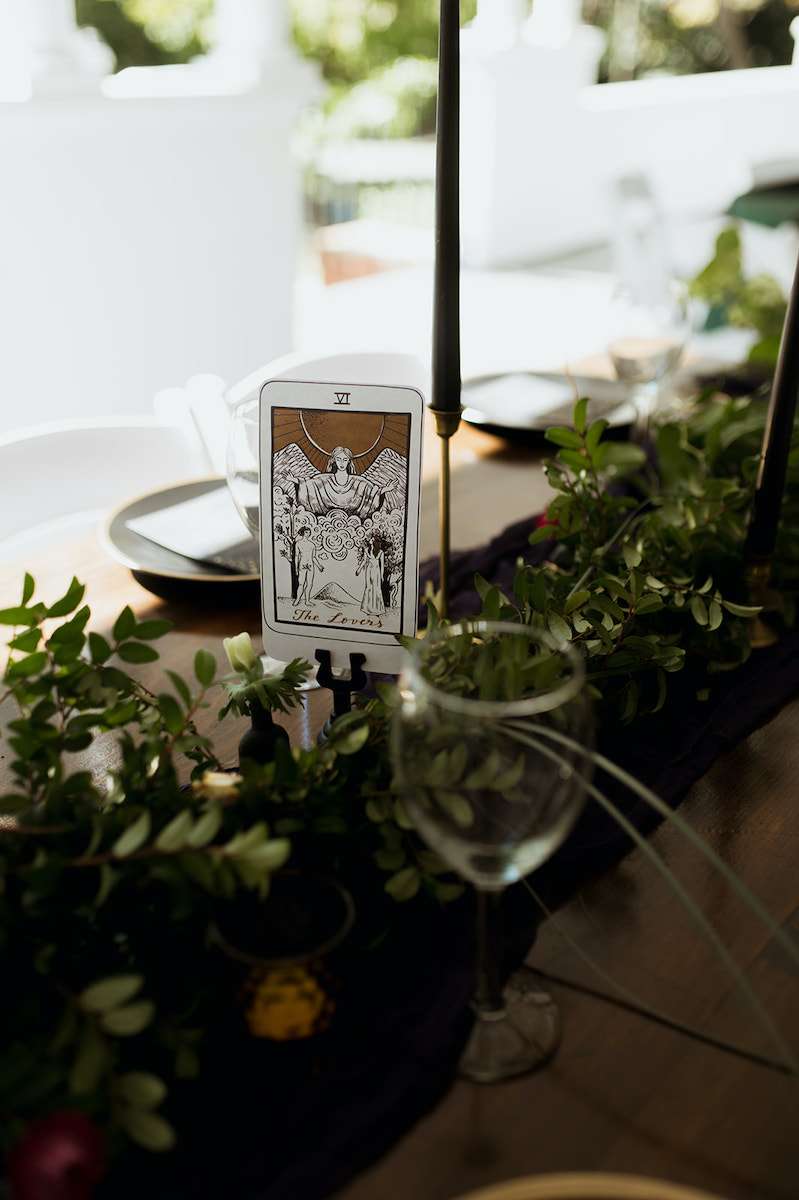 Choosing a photographer with a style you like can be a challenge, and Taylor and Kaylen asked Elli McGuire to capture their day. During the pandemic, meetings with vendors had to be virtual, so coordinating vendors was difficult, but important! The couple's advice would be to, "Make sure you LOVE your vendors. We had a great team and really trusted them with executing our vision. We only picked vendors that were really excited about our ideas."