Sorry, this product is now sold out!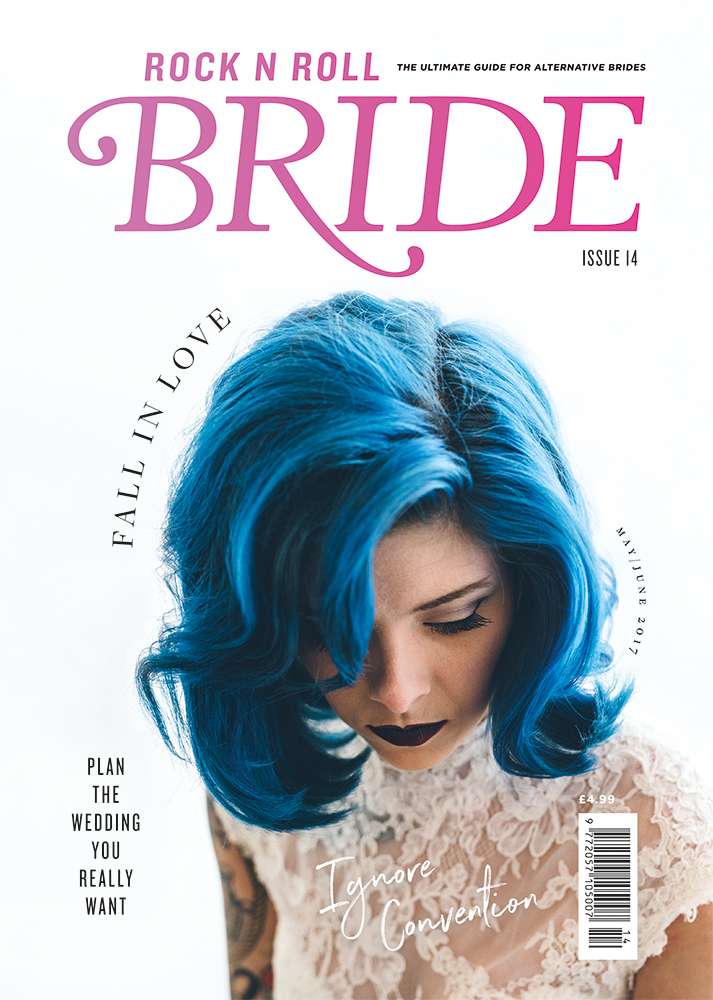 YAY! That time has come again, the new issue of Rock n Roll Bride magazine is almost upon us. I know I say this every damn time but I can't quite believe we've done 14 whole issues already! How is your collection stacking up?
I'd love to hear your thoughts on our latest cover, photographed by Ed and Aileen Photography. I'm obsessed. As if we weren't already standing out on the shelves when placed next to the picture perfect traditional wedding magazines, we've decided to totally rip the rule book up when it comes to choosing our cover photos too. AND I LOVE IT.
This issue our cover babe is real bride Shelly, who's incredible carnival themed (!) wedding is featured inside. Here's a little sneak peek of that, and some of the other gorgeous, exclusive real weddings we're showcasing this time around.