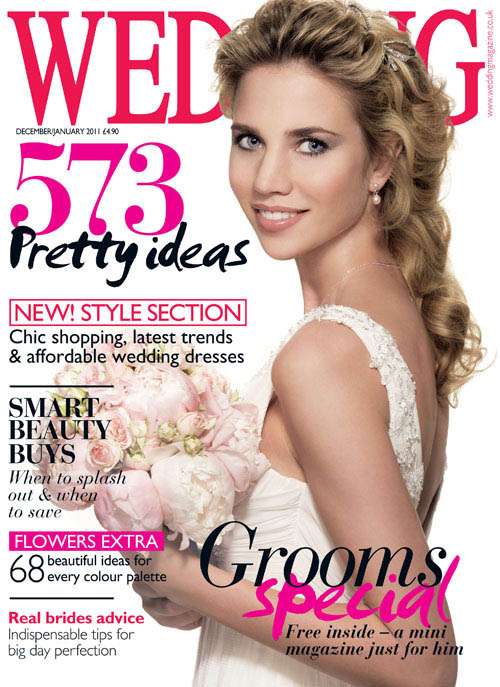 We interrupt our regularly scheduled programming to bring you some very exciting news! A few months ago I was offered a regular column in one of the UK's biggest bridal magazines, WEDDING. Catherine, the editor, asked me to inject a bit of Rock n Roll into the magazine and to share with their readers some new Rock n Roll wedding trends. My pleasure! You lot make my job easy with your fabulous and unique ideas!
Words can't express how excited I was to hear a thud as the magazine, featuring my first column, landed on my doormat this morning. How bright, colourful and fabulous does my article look? Double page spread too!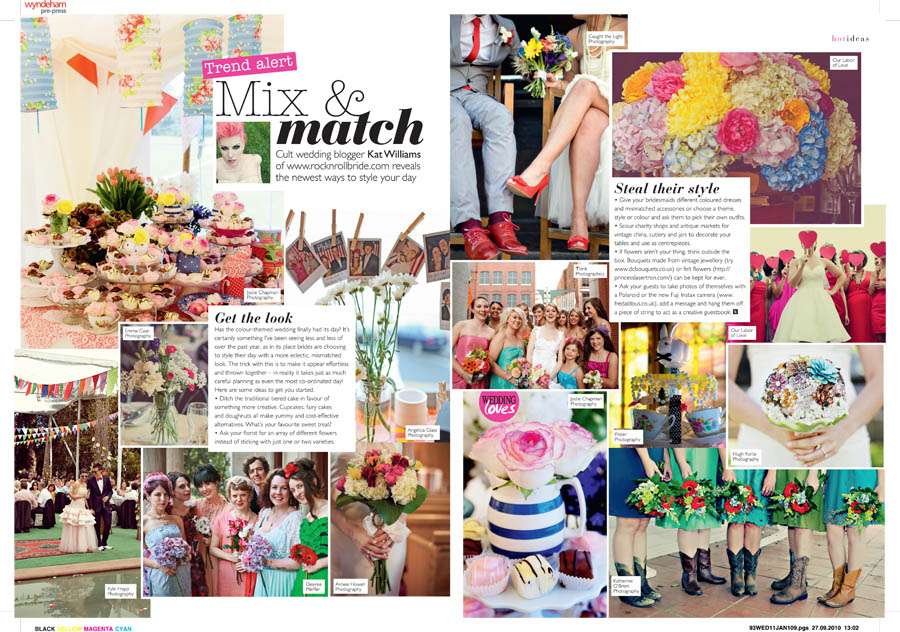 Huge thanks to Catherine, Julia and all at WEDDING Magazine for having me and of course to all the photographers who allowed me to use their photographs in this issue. Can I also just say that I am stupidly proud that they billed me as "Cult wedding Blogger, Kat Williams" (!) and the fact that Catherine mentioned me in her editor's letter at the beginning of the magazine. Jumping for joy I am!
The Dec/Jan issue of WEDDING Magazine for is in shops now so why not go check it out for yourselves!?