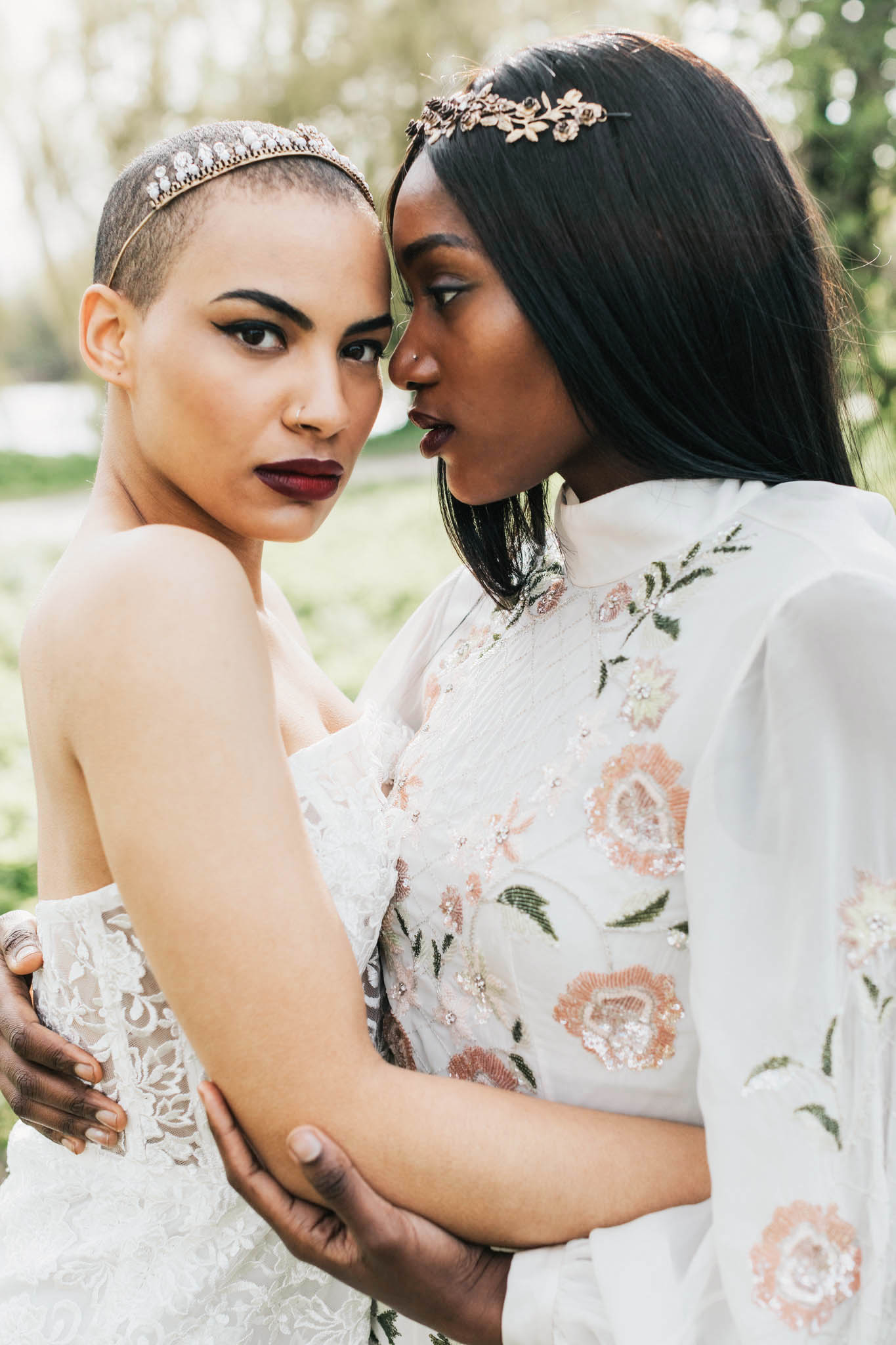 I am so excited to finally be publishing this bridal fashion editorial in full today! If you grabbed yourself a copy of the last issue of Rock n Roll Bride magazine you will have already seen a lot of this shoot inside, but today I wanted to take the opportunity to not only share more images that didn't quite make the spread (when 10 pages just isn't enough!) but to tell you all about Walthamstow Wetlands, one of London's coolest new wedding venues, who we partnered with for this shoot.
The Walthamstow Wetlands is the newest venue to be added to Forest Venues' portfolio (which also includes William Morris Gallery, Vestry House Museum, Chingford Assembly Hall and Walthamstow Assembly Hall). All the venues are very close to each other so you can even mix and match if they want, using one for the ceremony, another for the photos, and another for your reception and/ or after party!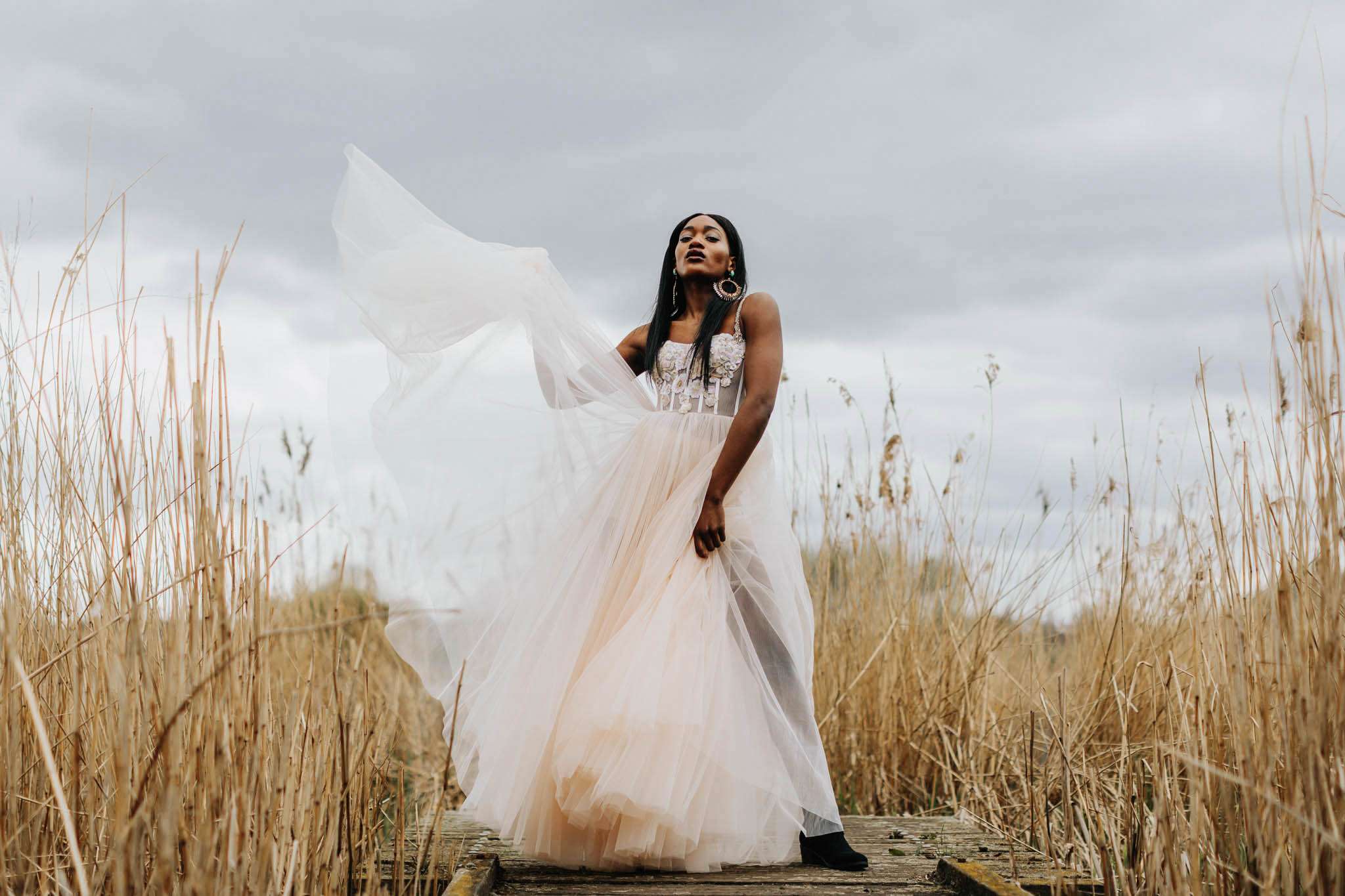 The Wetlands is Europe's largest urban nature reserve at 211 hectares and offers some of the most stunning natural beauty just 15 minutes from central London. In short it's the perfect spot for your nuptials if you love nature but don't want to venture too far outside of the capital.
For this shoot we wanted to juxtapose this natural beauty with some truly fierce models and high fashion inspired bridal looks. While a boho or nature-inspired wedding theme might be the more obvious choice for a setting such as this, as you know Rock n Roll Bride is ALL about throwing what's expected or obvious out of the nearest open window!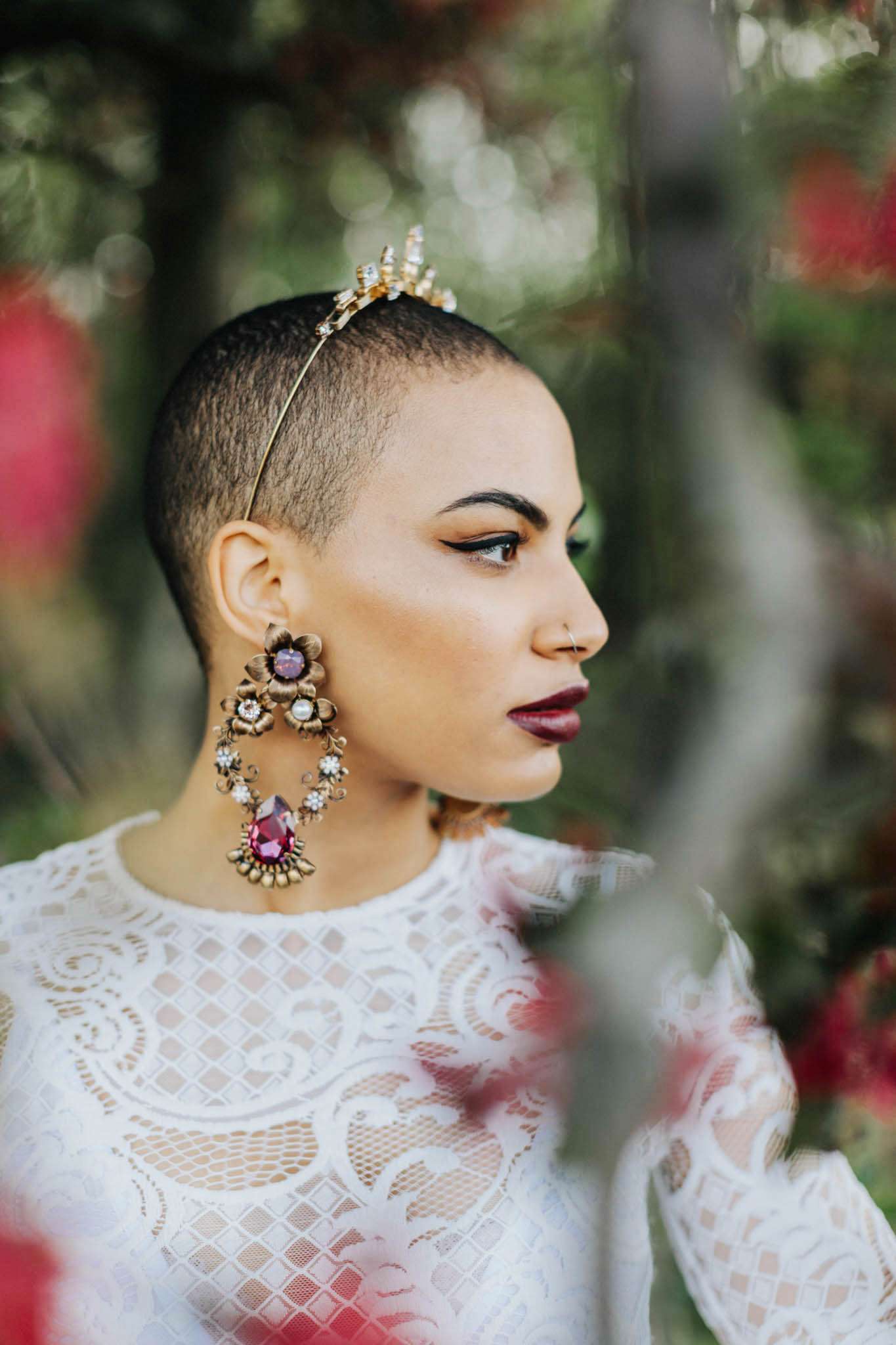 Dress: Ritual Unions
Headpiece & Earrings: Halo & Co
Boots: Dr Martens