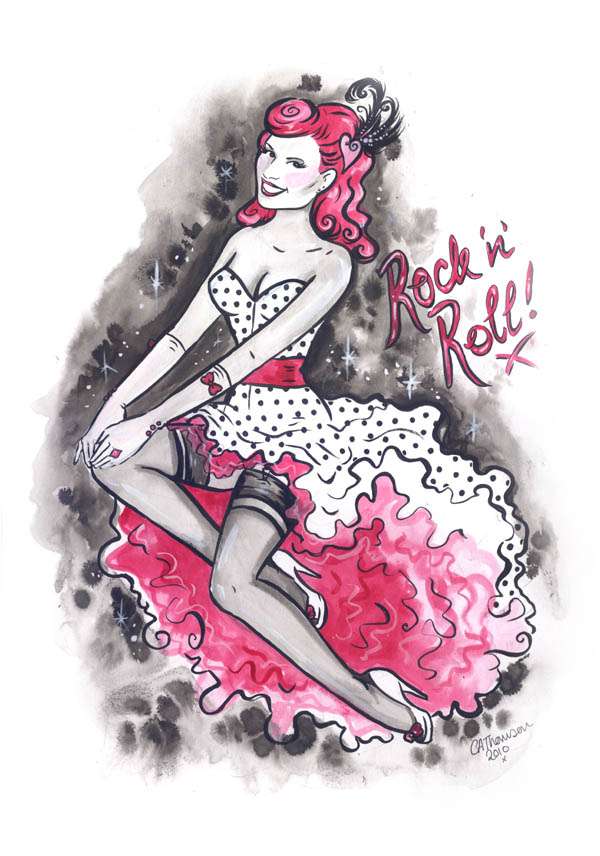 Credit:  Charlotte Thompson
First off, I want to say a huge thank you to everyone for your support over the last year or so. I know I say it all the time, but I truly am in awe at every single on of you that visits my site, comments, sends me emails of love, send me submissions, sponsors me and generally allows me to live my dream! Because of every single one of you I've been able to go part time at my day job and spend 5 days a week doing what I love. It's amazing and it's all because of you guys.
After the initial over-excitement of becoming a full time blogger, I got-to-thinking; hell, what am I going to do next?! How can I make Rock n Roll Bride even better with all this extra time? Well, as with most things in this career of mine, it's all just kind of falling into place…and that's the way I like it! From the very beginning the blog has been very organic and real, and has grown slowly… I hope, in a genuine way. I never started my website to make money and in all honestly, becoming rich is not how I measure my success. As long as I can pay my bills and feed my kittens I'm happy. I didn't start the blog to be the biggest or most popular blog out there and I won't be turning Rock n Roll Bride into a money making empire now this is my main income. I measure my success by you guys. How many people read what I write and comment on the photographs I post, and how many people I can inspir. It's so awesome to think I can do that. It sounds soppy and idealistic but seriously, that it. That's me.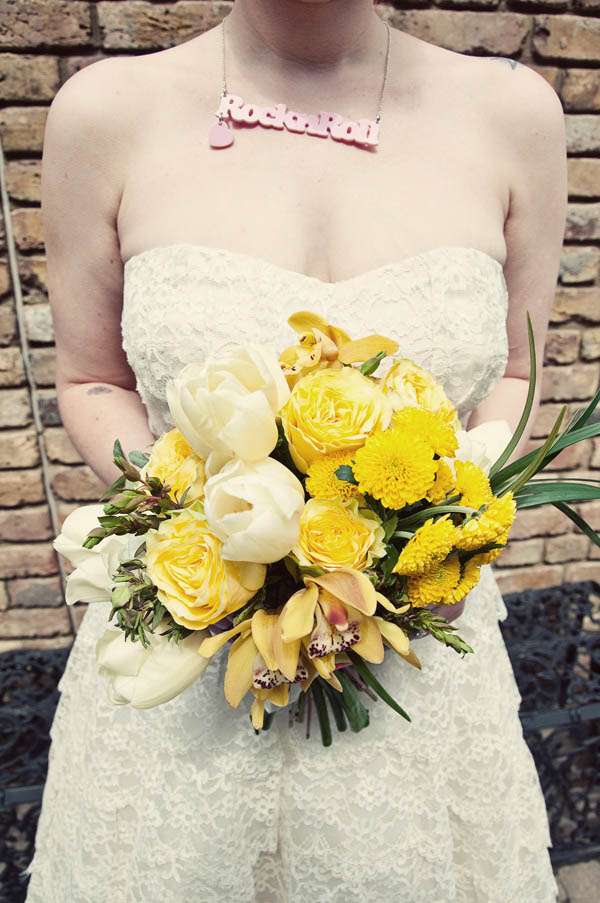 Credit: Emma Case Photography
As most of you have seen, in the last few weeks I was able to organise and somehow pull off this epic Punk Rock Bride photo shoot and I arranged a vendor meet which was pretty popular it would seem (and yes I will be doing some more soon – I'll keep you posted.) Behind the scenes I've been plugging away at writing magazine articles a-plenty and mulling over ideas for a real life book! I'm also working on a site re-design with a graphic designer that I've admired from afar for a long time and I'm going to be adding a few new (hopefully exciting and useful) features for you all to enjoy. PLUS I have a number of new photo shoots lined up over this next few months where I'm looking forward to showing you some different bridal looks, sharing some new awesome vendors and so pretty spectacular locations (I'm even going abroad for one I hope!) Oh..and of course there's the tattoo to finish and share the final results of that with you…and yes there will be a photo shoot to do that too!

Next, and this is just another measure of how crazy my life has become, I've been asked to speak at a photography conference called Unveiled on July 1st about blogging and alternative wedding photography! The event is hosted by The British Journal of Photography (eeek!) and sponsored by Hasselblad…I know, what the hell am I doing there!?!? Luckily I'm bringing my good friend Chloé of Caught the Light Photography along for support and after a brief introduction onto who we both are, we'll be hosting a Q & A session. So, if you're a photographer and you'd like to know more about starting and improving your business be sure to get yourself a ticket and come along. The event is in central London (venue to be confirmed) and is sure to be a pretty good day with other confirmed speakers including Catherine Westwood, the editor of Wedding magazine and infamous and uber sucessful photographer Annabel Williams . Tickets cost £25 and can be purchased directly from the 'Unveiled' website.

In other news, tomorrow I'm heading to The White Gallery in London to see some of the new designer collections and pieces. I'm hopefully going to get the chance to talk to some of the wedding greats including Amanda Wakeley, Claire Pettibone, Domo Adami, Gemy Couture, Ian Stuart, Jesus Peiro, Lea-Anne Belter, Lusan Mandongus, Pepe Botella, Ritva Westenius, Sassi Holford, Stephanie Allin, Stewart Parvin, Suzanne Ermann, Suzanne Neville and Ugo Zaldi (to name a few!) but I may just act like a bumbling wreck instead. In any case, I'm bringing my friend David McNeil along for the ride so there will certainly be some awesome photographs of all the newest bridal trends for you to drool over at least!
Busy busy and I love it!
Finally, what do you think of my latest piece of art? (above) I love it!! I discovered artist Charlotte Thompson through the vintage blog Love my Dress and I fell in love with her designs! After I left a comment, Charlotte got in contact with me and asked if she could do a drawing for me….well of course I said yes! Pretty cute huh? How great would a personalised design like this be for your save the dates or wedding invitations…or as a memento of your wedding day?
Phew, that was a longer post than I thought it would be. It would appear that I have a lot more to do than I imagined…I better get cracking!