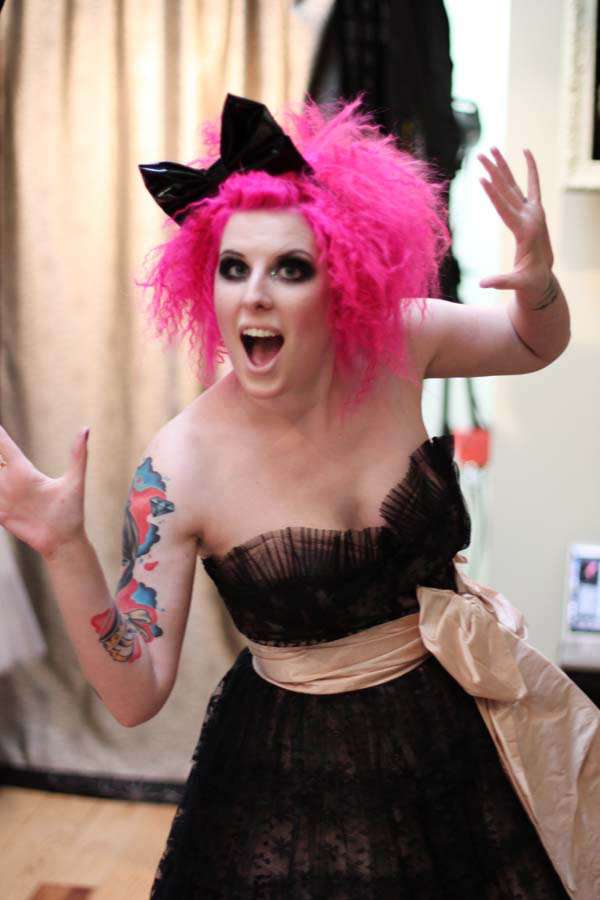 I am so excited about today's Photography Friday post because I am revealing some behind the scenes shots from what I got up to this week. As always, I was a mean old tease on Twitter & Facebook and I was pretty coy about what I was doing, but I think most of you probably twigged that it was another photo shoot.
However, what was kept top top secret was that the shoot was for a brand new super sleek tattoo magazine! The article on me, Rock n Roll Bride and tattooed weddings (hello, how awesome?!) but it isn't out until November, so unfortunately I can't share the favourite/final shots that are going to be used in the mag until then. However photographer Al Overdrive was kind enough to take and edit some especially for the blog so I hope they and these sneaky sneak peeks will keep you entertained until then.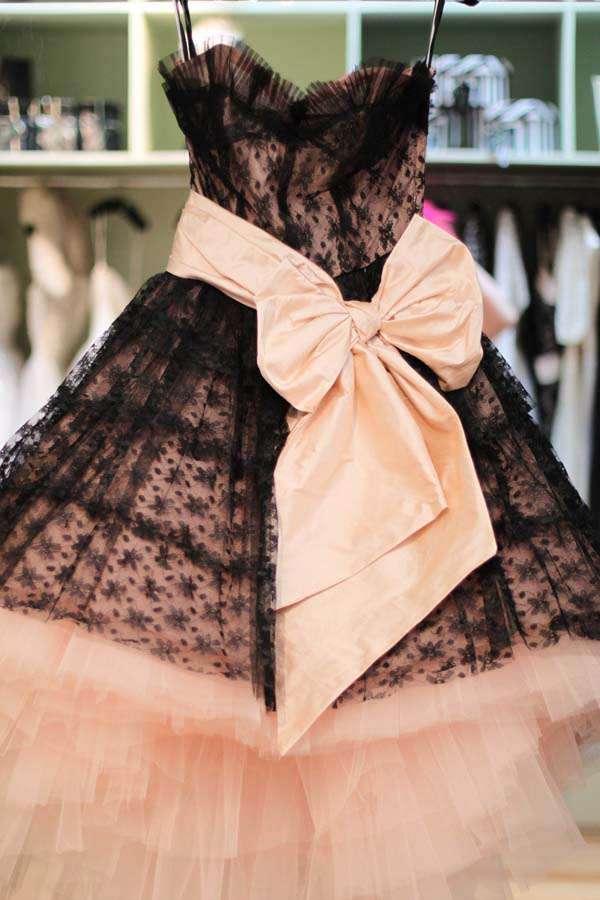 My dress (oh that dress!) was from vintage wedding dress shop Fur Coat No Knickers. Laura & Emma customised the dress just how I wanted it (it was originally long) and added the graduated petticoat to match the 'slanty' hem I liked, as well as the gorgeous peach bow!
(At the time of writing this, the dress is actually still available to buy. Boohooo I so wanted to keep it. It was utterly stunning so I am sure it will get snapped up fast!)
Laura, Me & Elbie (& Al ruining/adding to the photo hehe!)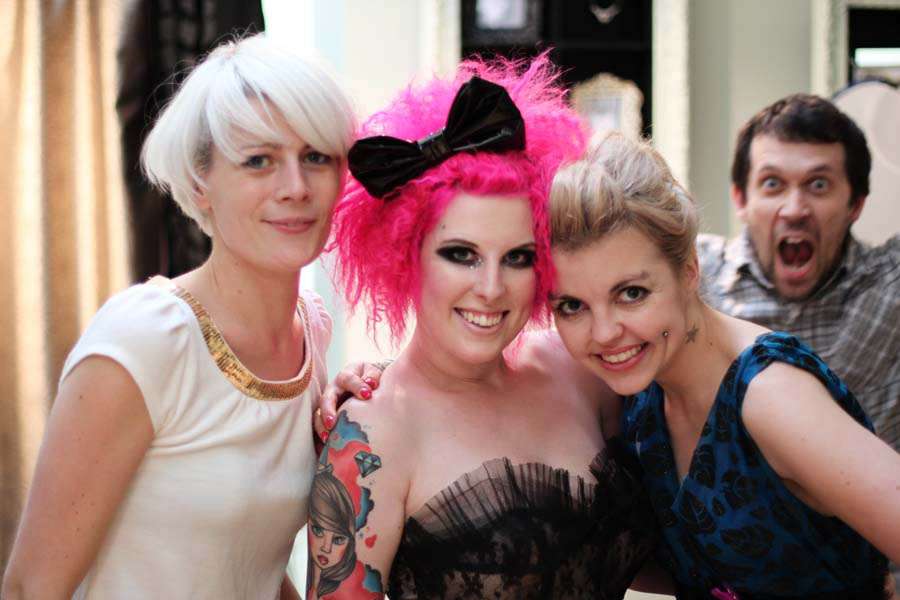 I had the mad idea of actually shooting in their shop too (it's so gorgeous and I just love hanging out there!) and I had my favourite hair & make up gal Elbie Van Eeden on hand to primp and preen me, and to make my hair look like a c-c-c-razy possessed Barbie doll (by the way, I've had loads of people ask me recently what hair dye I use – it's "Pinkissimo" by Crazy Colour.) 
Finally, I have to give a huge and extra special shout out to my new intern (/assistant/slave/diet coke getter…) Alice. She is adorable and awesome and so damn Rock n Roll. I loved hanging out with her all day and I hope I can find her lots more jobs around the place to busy herself with (she's also getting married next year so I'm already totally excited about seeing her photos!)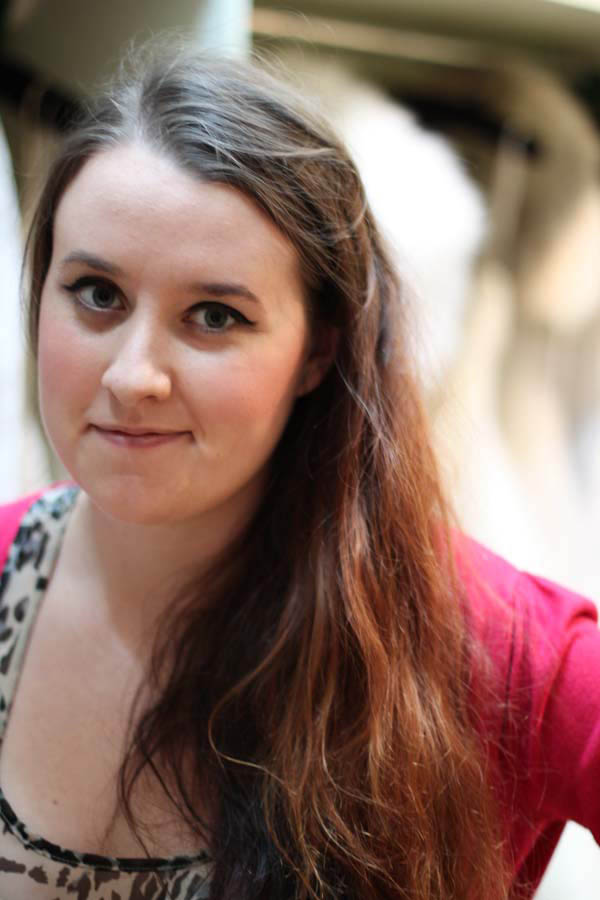 And just because Al is super nice (or just as much of a tease as me more likely!) here's a couple of his images that he's edited especially for the blog. How excited am I to see what's in store when the magazine hits the shops in November?! VERY! Can I get a collective "EEEEEEEEK" !?!? Seriously, how bad ass are these?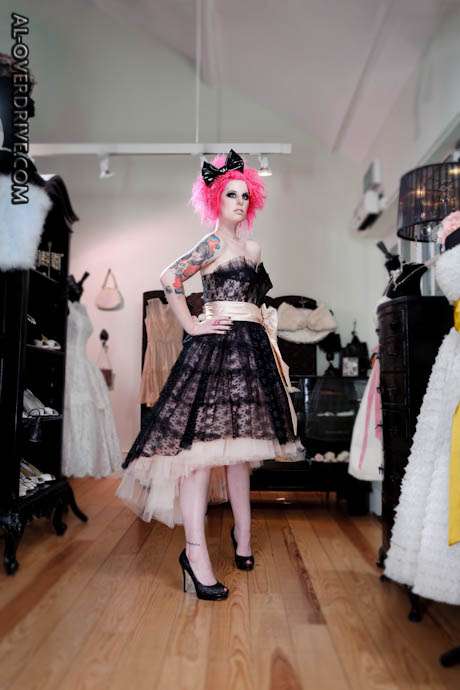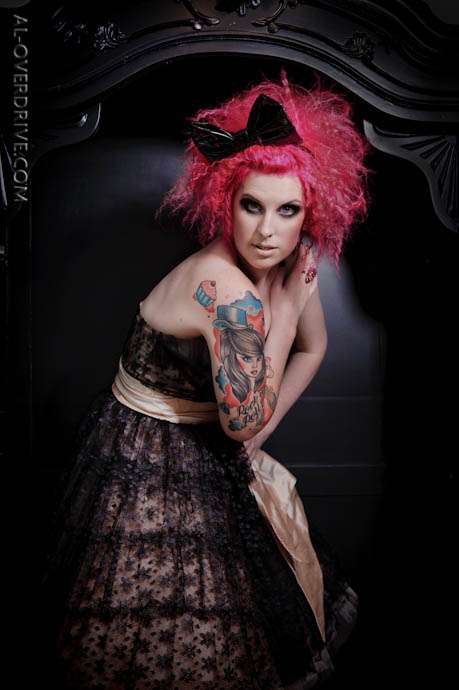 For more behind the scenes goodness, be sure to check out what's going on after the 'jump'…
Elbie looking retro and gorgeous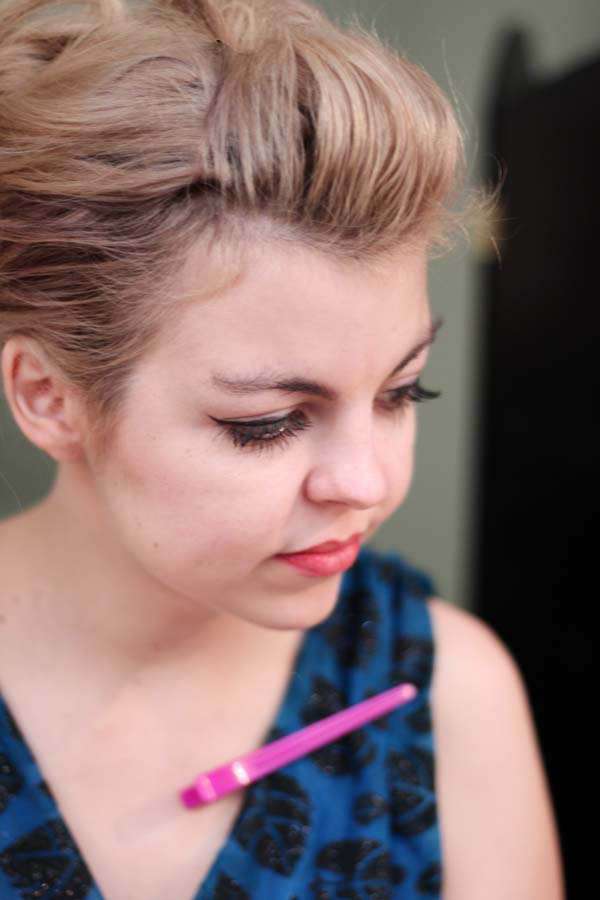 "Oooh!" I am a little bit scary aren't I?! I promise I'm not so freaky looking in the pro-pix…I hope!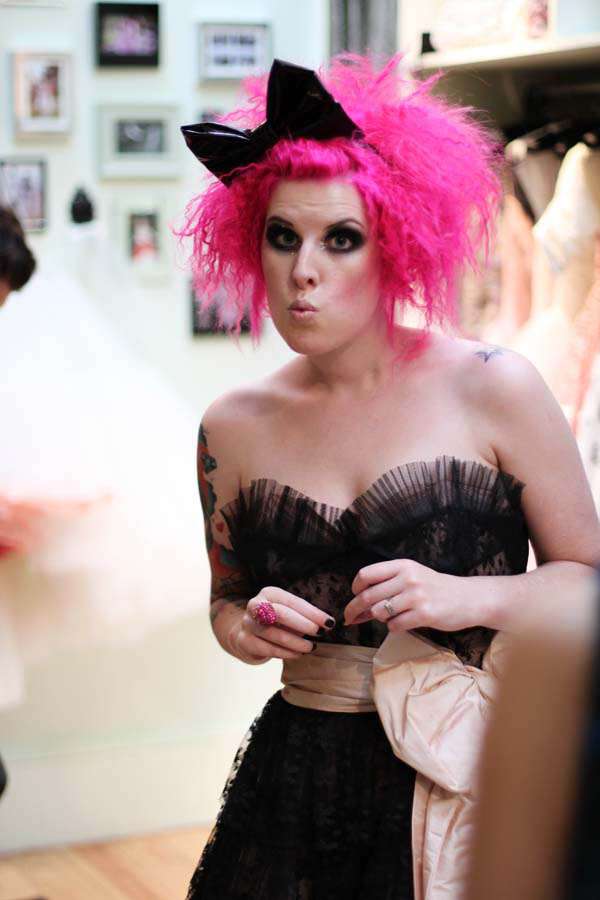 This 'scene' was so hilarious. We were literally hysterical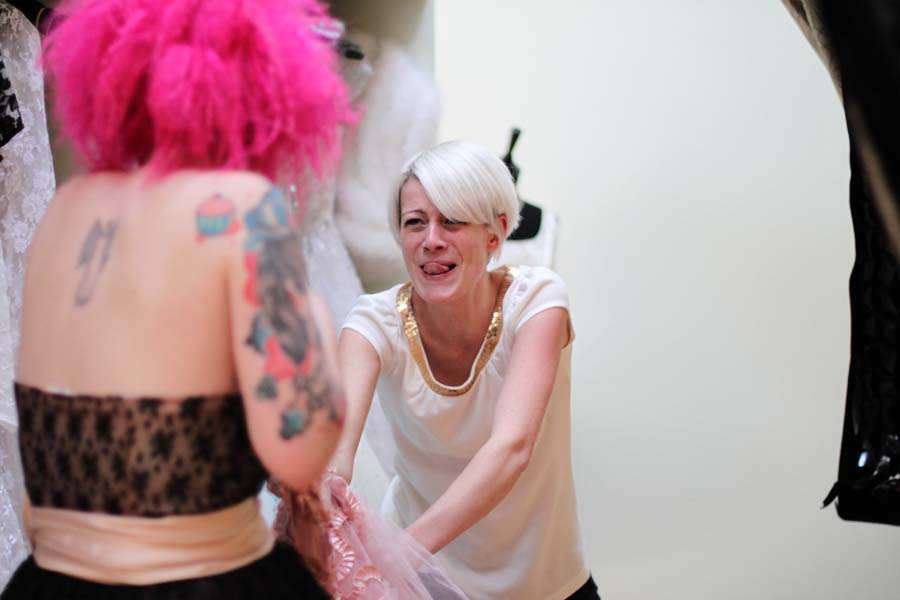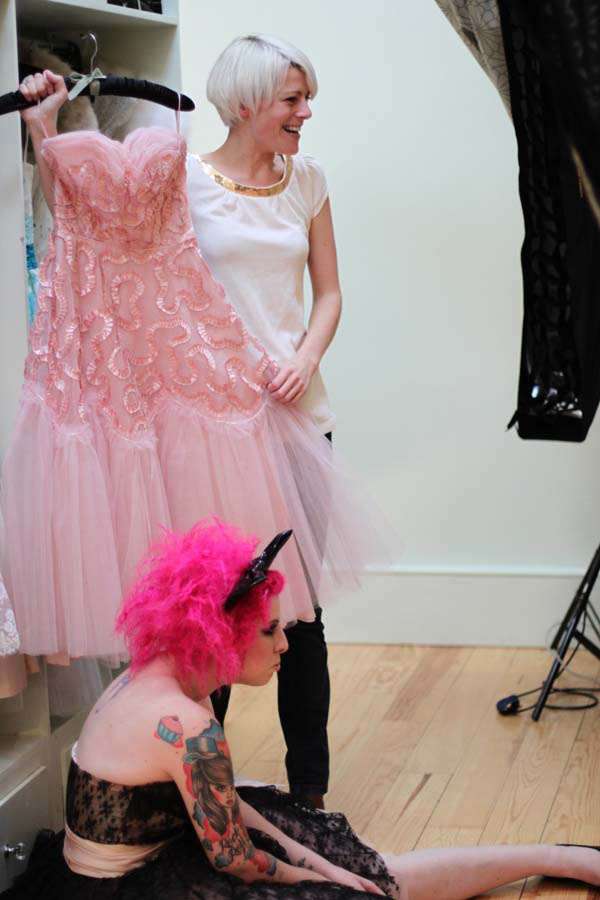 Huge thanks to all involved…SO EXCITED to see how the proper photographs look in the magazine!