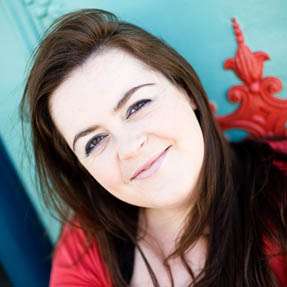 I love sharing the work of photographers and wedding vendors that not only really really rock, but who I definitely think you need to use for your own wedding! Rosie Parsons not only fits into this category but is someone I consider one of the best friends I've made since starting Rock n Roll Bride! Not only is she kicking some serious ass in the UK wedding world at the moment (she was featured in the same issue of Cosmopolitan Bride as me this month – with two of her weddings being used and with her taking part in a feature about how to love the camera) but she was also the genius eye behind one of my favourite ever photo shoots (so much so I use one of the images as my profile picture everywhere!) 
Anyway, enough gushing, let's get on with the interview shall we!?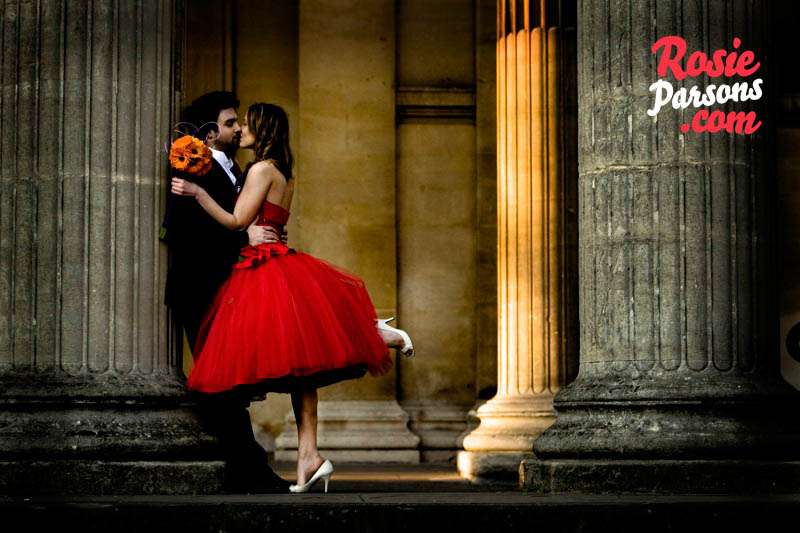 Who are you and what do you do?
I'm Rosie Parsons and I'm a wedding photographer who loves to shoot in a relaxed, creative and unobtrusive style.
Where are you based and what cities/countries are you available to for work in?
We've just moved South Westerly from Bristol and are now based near Exeter in Devon – however I do get booked for weddings all over the country and abroad. Last year I photographed one wedding up in Edinburgh shortly followed by a week long trip to shoot a destination wedding in Lake Garda which were both lovely! I don't charge travel costs as long as the wedding is in the UK, and if it's abroad I'm happy to come as long as travel costs and accommodation are covered!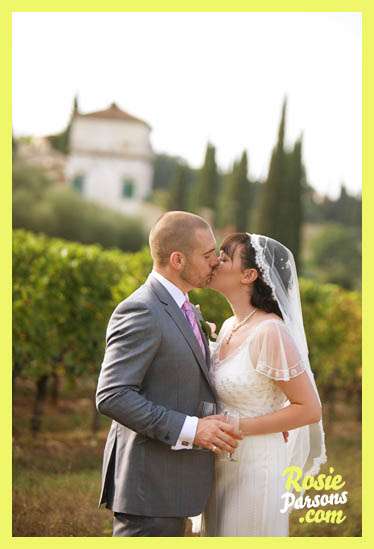 Who/what are your biggest influences? Who do you really admire?
Over the last couple of years I have been heavily influenced by what's happening at the top end of the American wedding photography market. My favourite photographers are people like Bobbi and Mike, Angelica Glass and The Bebbs (in Canada). All of these people have given me the confidence to go for the style of photography that I really love, and to be who I really am rather than trying to fit into the mould of what I think other people expect of me.
 
What or who made you get into photography?
I first got into photography through being a music journalist in my spare time while at Uni. I would go to concerts to do a review and thought it would be fun to sneak in my camera to also get some shots! One show (which was Alicia Keys first ever UK performance at a tiny club in London) I got some surprisingly nice shots and sent them into the magazine (the now defunct Blues & Soul), and my images ended up being used instead of the photographer's! I was really encouraged and after that point I was allowed to get a photo pass of my own as well as do my reviews. I ended up being able to photograph some of my heroes including James Brown, Destiny's Child, Kayne West and Kylie which was a great way to spend time at University!
What do you love about weddings?
I wanted to move into shooting weddings because I really enjoy getting to know the people that I'm photographing and their families. It's a great feeling (although also a great responsibility!) to give such great memories to people who will really treasure them. I also love being creative – and there are limits to how creative you can be in a pit in front of a stage!
What do you hate about weddings?
I hate being given a huge list of formal group shots – because everyone always thinks it's the photographer's fault and complains! I try to encourage couples to have just 6 main family shots and to give them a nice relaxed feel to them – that way everyone can enjoy themselves!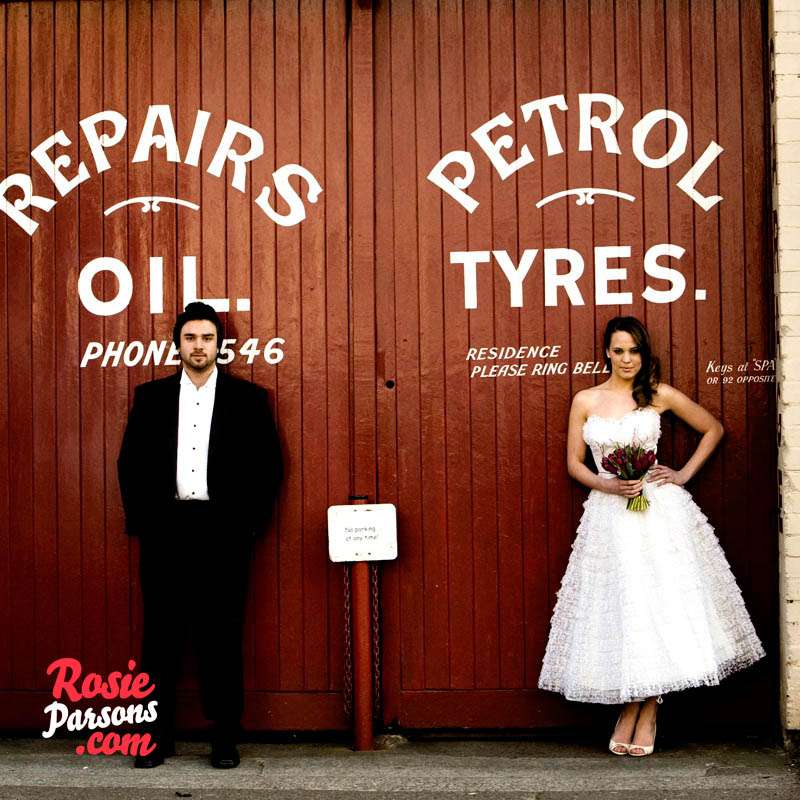 Tell me a little about your favourite wedding ever and why?
My favourite wedding ever? Wow, there have been quite a few for all sorts of different reasons. I guess one of my favourites would be Vicky and Adam's. Vicky runs vintageteasets.co.uk and they had a 1920s art deco / vintage tea party wedding. I loved Vicky's amazing imagination – she had fairies in jam jars, wild flowers in china teacups and the most fabulous art deco flapper wedding dress. While I knew Vicky a little before the day, since then we have become firm friends which makes the memories of her wedding even more special! (I blogged this wedding – you can see more of it's awesomeness here!)
What advice would you have for couple's on the wedding photographer hunt? What is a sign of a good/bad wedding photographer?
My number one piece of advice is to see several full weddings by each photographer you meet. Most should be able to give you a link to a few online galleries so you can check you're happy with how they cope with the pressure of a fast moving wedding day. You want to end up with lovely shots from every part of your day not just a few really great images, which can be quite hard to know just from a blog.
What have been the highlights of your career as a wedding photographer so far?
My career highlight hands down was getting my first magazine cover, which was for Professional Photographer Magazine who were doing a feature on "Weddings with a Difference". It's always been one of my fave magazines so was a real thrill when they asked to use the image. My other biggest highlight of course was photographing Kat. ;op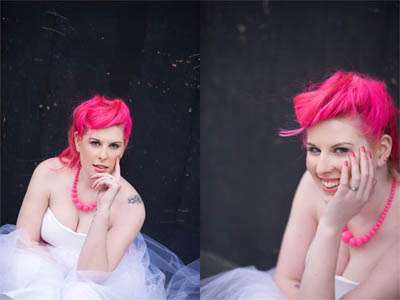 What role (if at all) have wedding blogs played in promoting you and your work so far?
Rock n Roll Bride, and other wedding blogs have played a big part in getting my name known with creative bride and grooms across the UK. I've certainly had enquiries through blog features, but also I've had a lot of lovely emails and connected with other cool photographers and vendors, which has been great.
Do you have any advice for budding photographers out there who want to get into weddings?
Try to develop your own style and don't apologise for it! And don't spend too much on gear and marketing materials – photography expenses is a big black hole that never ends, so work out what is essential and invest in the best you can afford for those things only.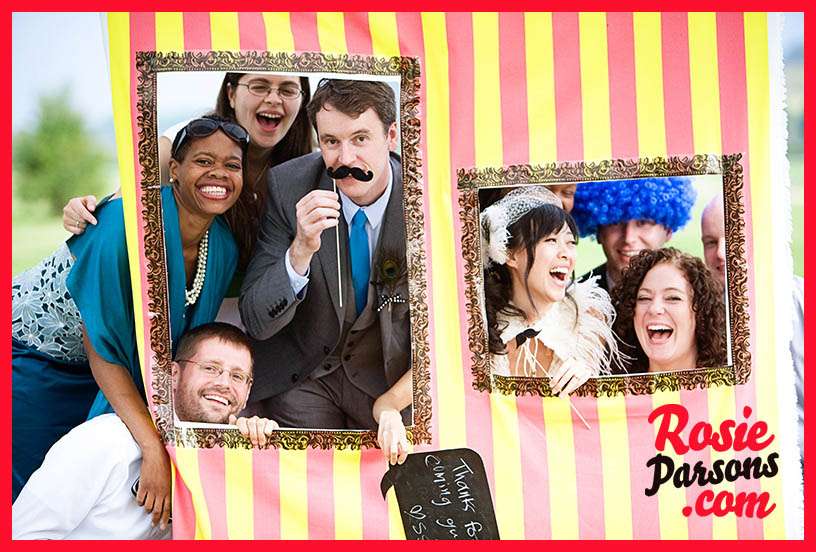 What are your plans for 2010? What can we expect from you in the next 12 months?
My plans for 2010 have already started to take shape with three exciting new digital only (CD) packages. These are great because with varying price points they've opened up my services to a much wider audience.
I've already seen a huge response. It's been heartbreaking in quite a few cases with me having to turn some potentially amazing wedding clients away because their dates are already booked!

To contact Rosie about your wedding photography and get a copy of her price list email her at rosie@rosieparsons.com or give her a call on 07710 827045. 
If you are a photographer or wedding vendor and are interested in being featured in a future 'Under the Spotlight' post then drop me an email for all the info.