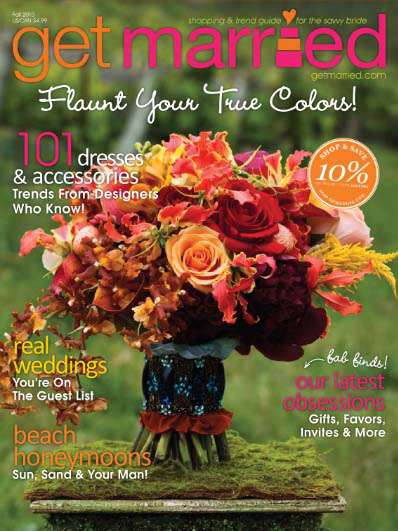 Yeah, so I'm just being a big old show off now (am I boring you yet?!) but I got featured in yet another magazine this month!
Huge thanks to the guys at Get Married Magazine for picking me as one of their 'Best Loved Blogs' (and all you little kittens who miss the 'old look' Rock n Roll Bride can see my old logo/header again – the feature was put together a few months ago, before my rebrand, these things take time to get to real life print!)
The magazine is available in stores across America so thanks to Get Married Magazine for winging a copy to me in Blighty. Exciting!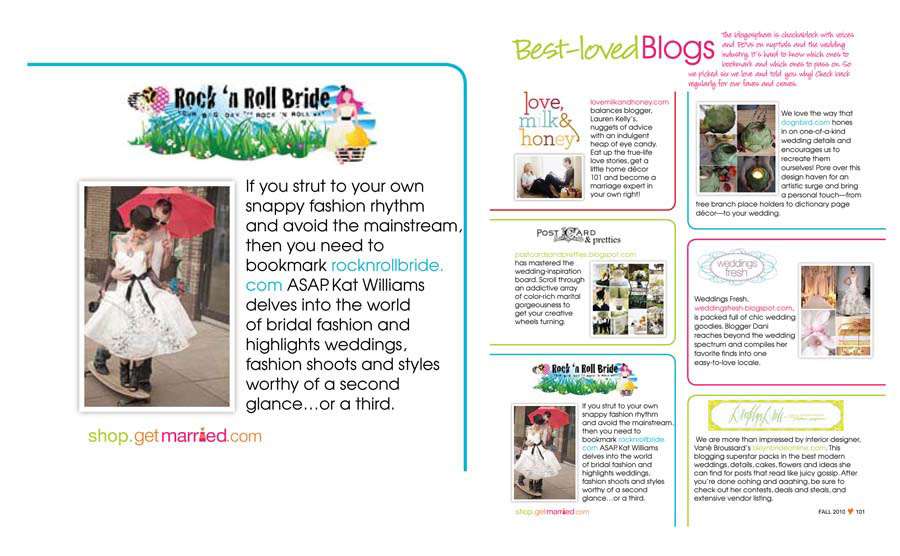 The photo used was taken by This Modern Life Photo