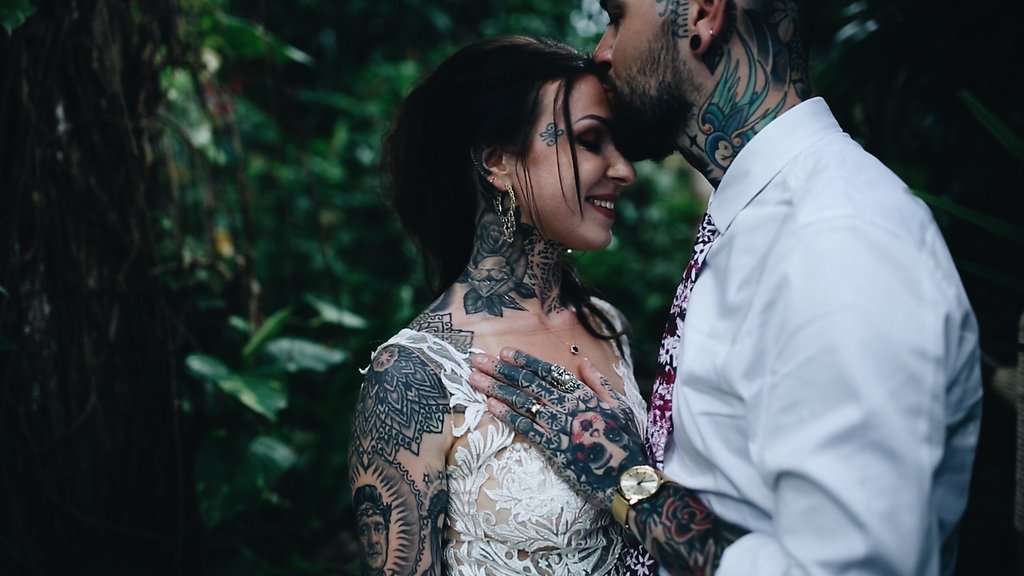 If this bride looks familiar to you it might be because you saw her modelling in Rock n Roll Bride magazine last year! When we met for that shoot, Martha told me all about her Thailand wedding plans so as you can imagine I'm totally thrilled to be sharing it with you today!
She and her fiance Kris decided that a big formal wedding wasn't for them. Instead they wanted to fly to somewhere they'd never been before, taking eight of their friends and family members along for the ride. They also brought their besties, The Costa Sisters with them to do their epic wedding video. And epic really is the only way to describe what they produced.
You're going to want to turn this UP!
They were married in February at Rocky's Resort in Koh Samui. They spent five glorious days in the resort followed by travelling around Thailand for their honeymoon.
"Our wedding was chilled and tropical", explained Martha. "We love to travel and Thailand was on our bucket list, so we thought why not combine the two?  We spent three weeks travelling around Thailand before and after our wedding. We just wanted to do what WE really wanted. After all a wedding is about the two of you and how you want to celebrate your relationship. It was perfect for us."