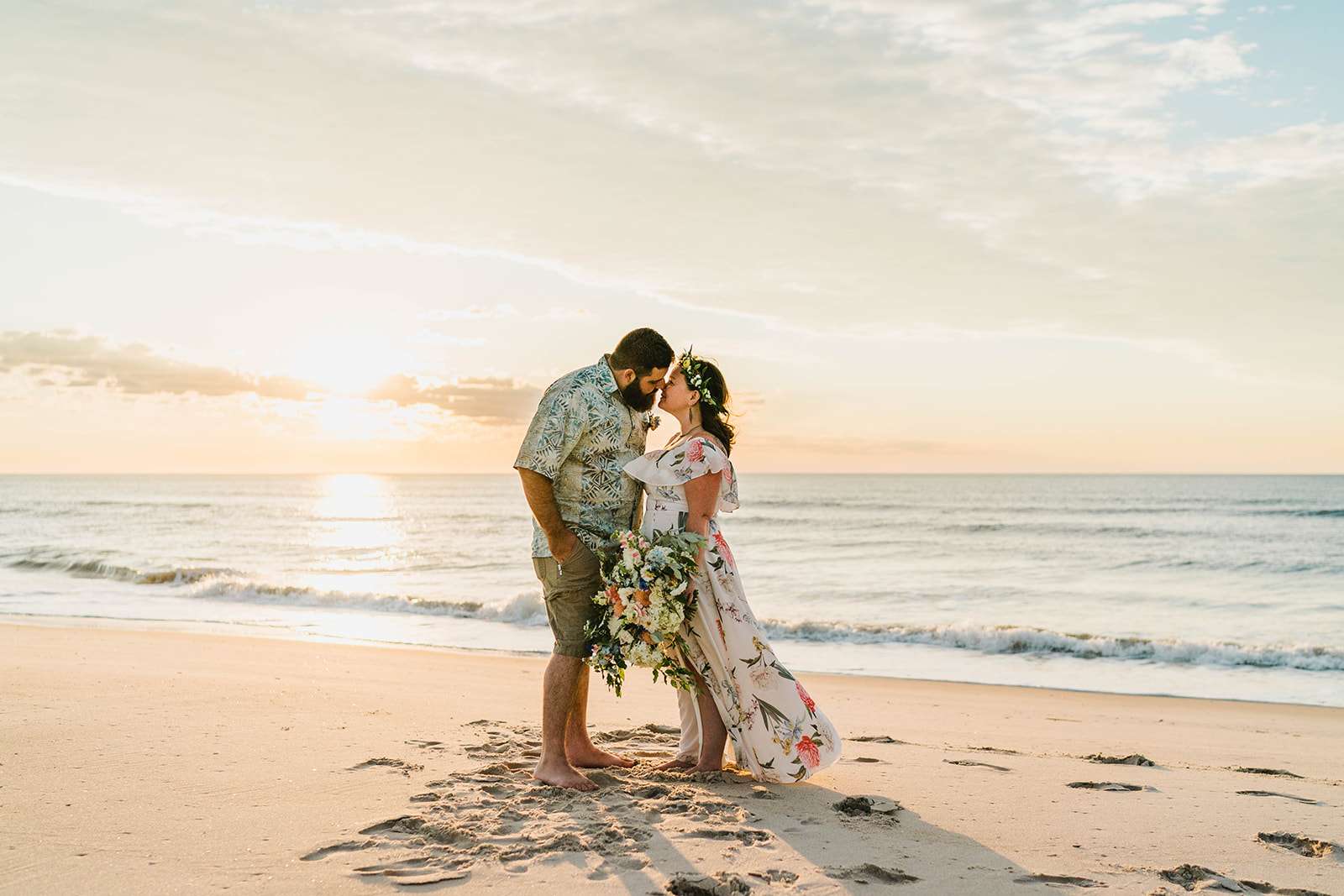 Blair met and married her husband Rick when they were both very young, and by their own admission "made a of a mess of it". They divorced, he married someone else and had two kids, but they managed to find their way back to each other and got re-married in June this year.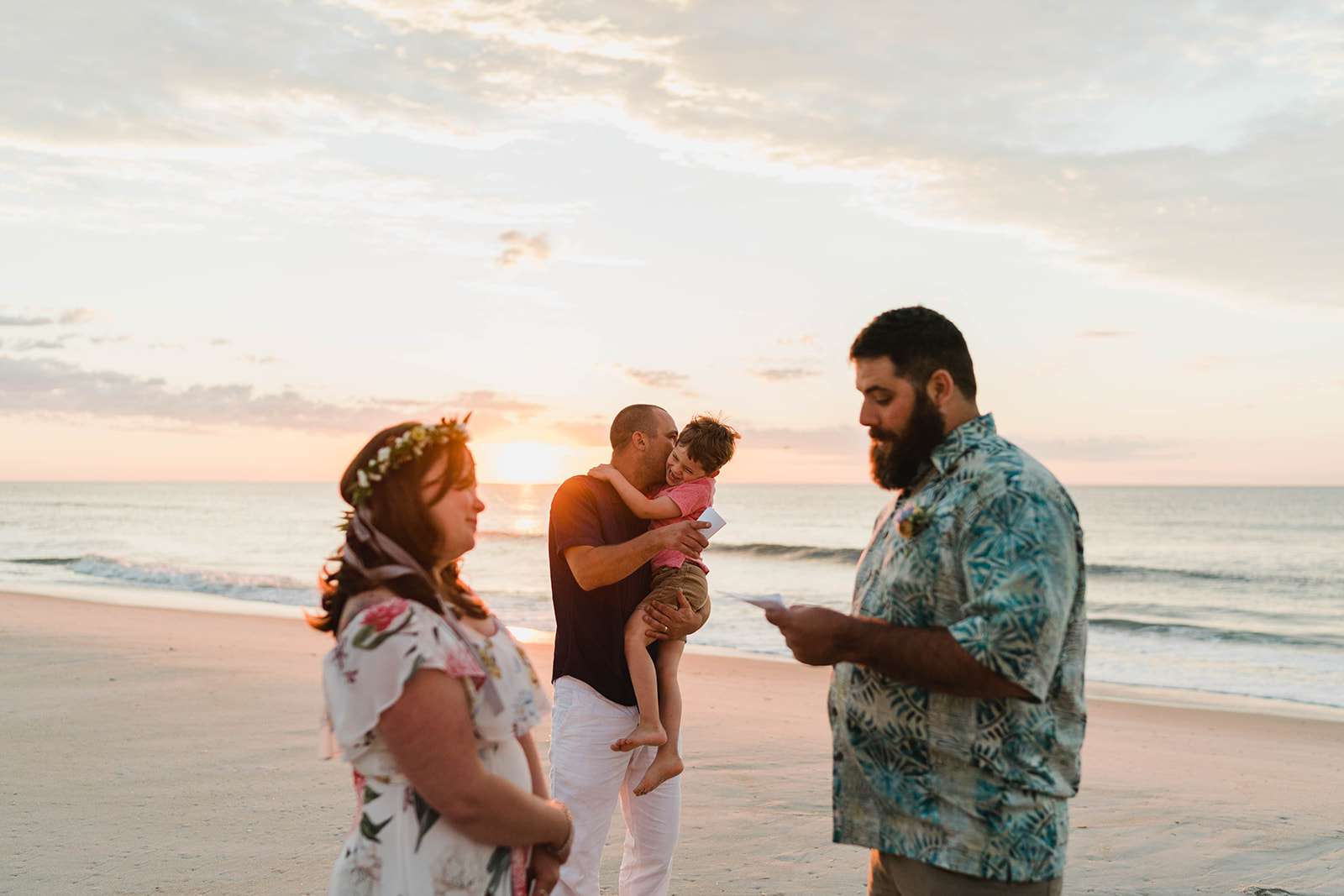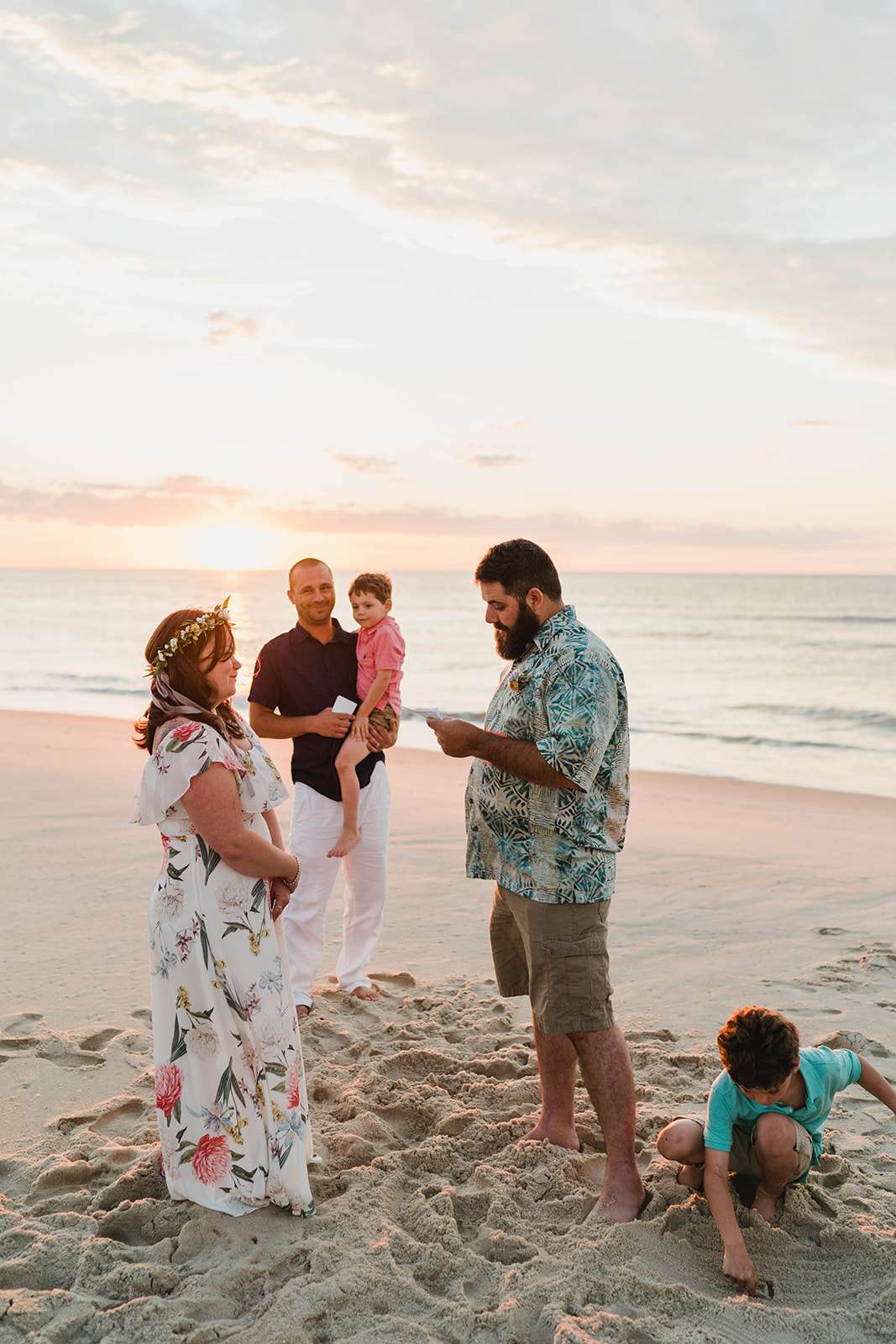 "We met in a pool hall when I was home on a break from college", began Blair. "We dated for seven years and got married. Long story short, we made a mess of it and were divorced soon after. Rick moved on and had two children with his second wife but the relationship didn't work out. Six years after our divorce, Rick and I decided to have dinner to catch up. I had no idea I still had feelings for him, but once we saw each other, we realised the feelings were definitely still there. We dated for about three years and finally decided to get married again! It seemed we had found our person the first time, the timing was just not right."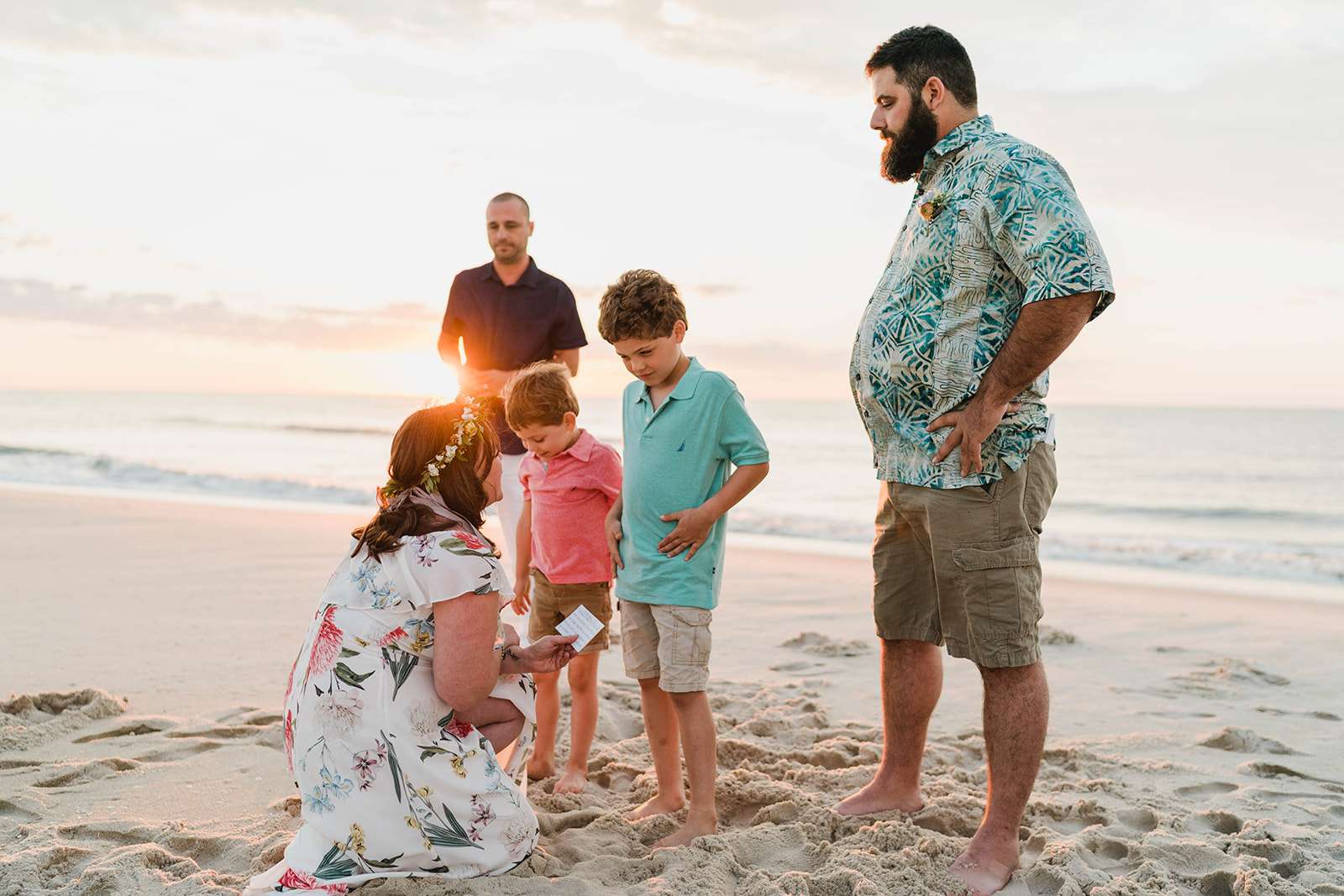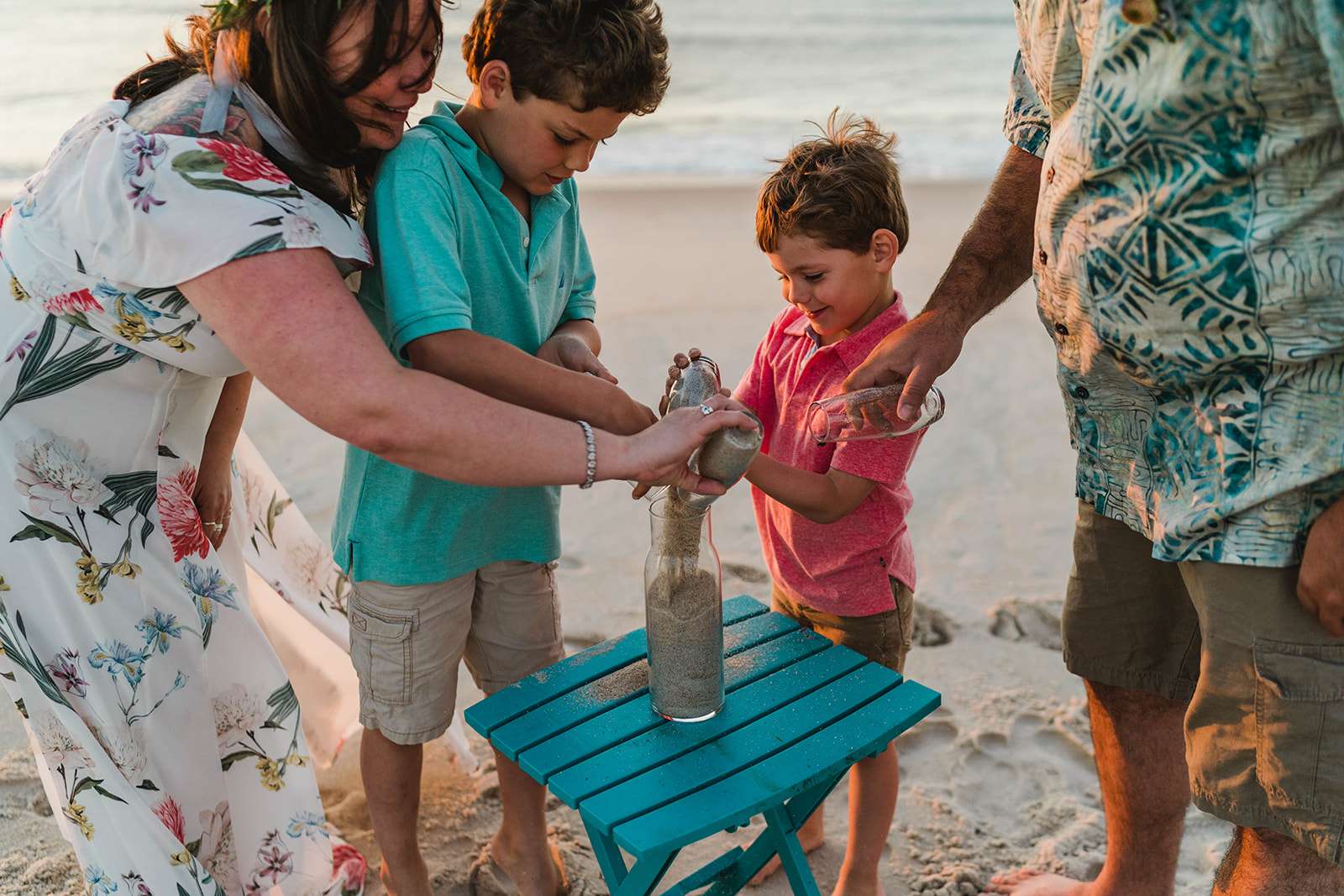 They were re-married on Assateague Island, a 37-mile long barrier island located off the east coast of the USA. "This time around the wedding was very relaxed. We already had this week long beach trip planned with our friends so we thought, what better way to start one of our beach days by having a small, intimate ceremony at sunrise? Our alarms went off at 3.30am to ensure that we were on the beach in time for sunrise at 5.30am!"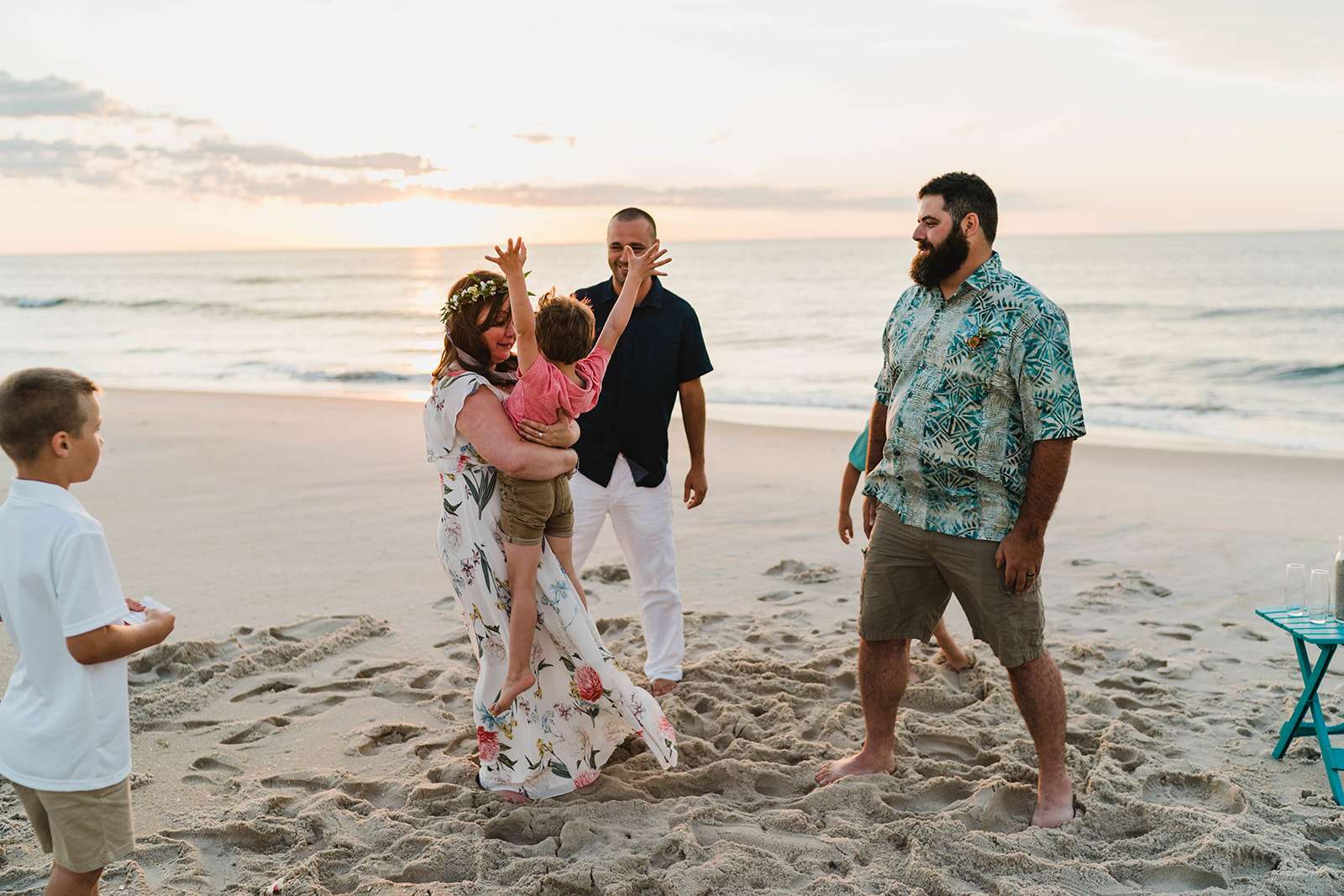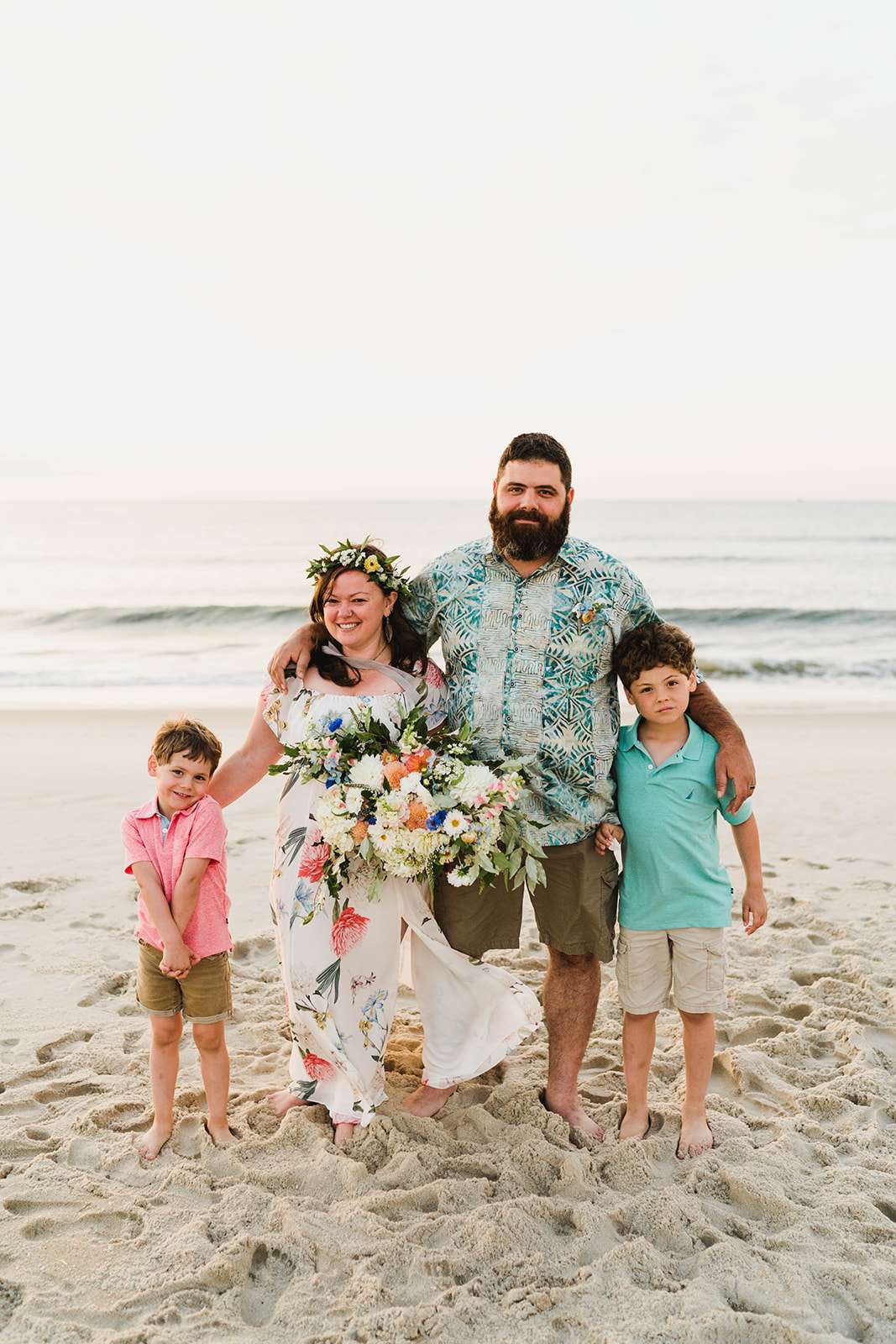 "A friend of ours got ordained and we had an audience of just 12 guests. We felt like we were at a point in our lives where we didn't want a lot of fanfare with our wedding. We just wanted it to be about us, with people we liked, in a place we liked, doing what we liked. Our relationship this time around is all about us, as opposed to it being about what others expect us to do. That's what's made our relationship successful, and that's how we wanted our ceremony to be."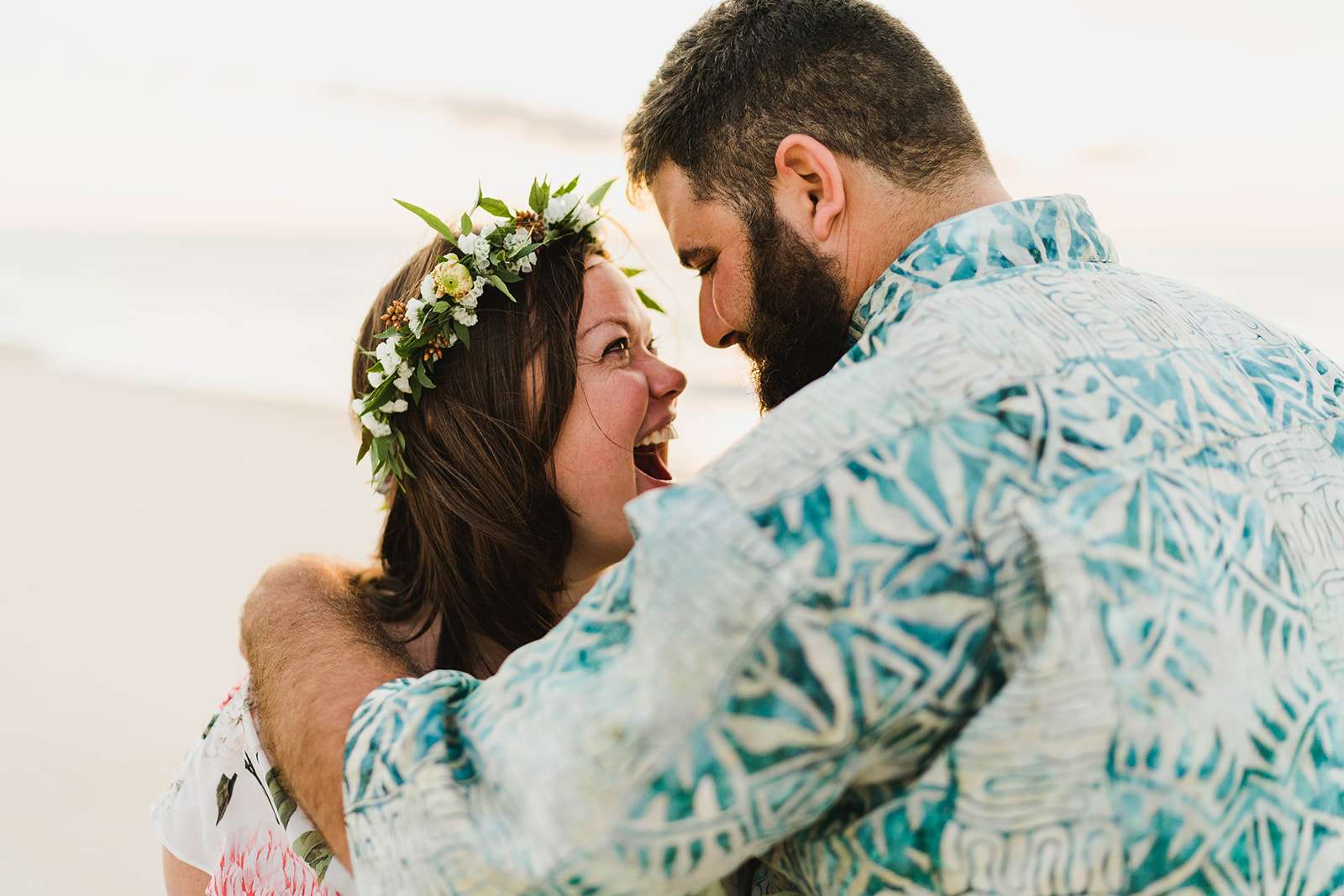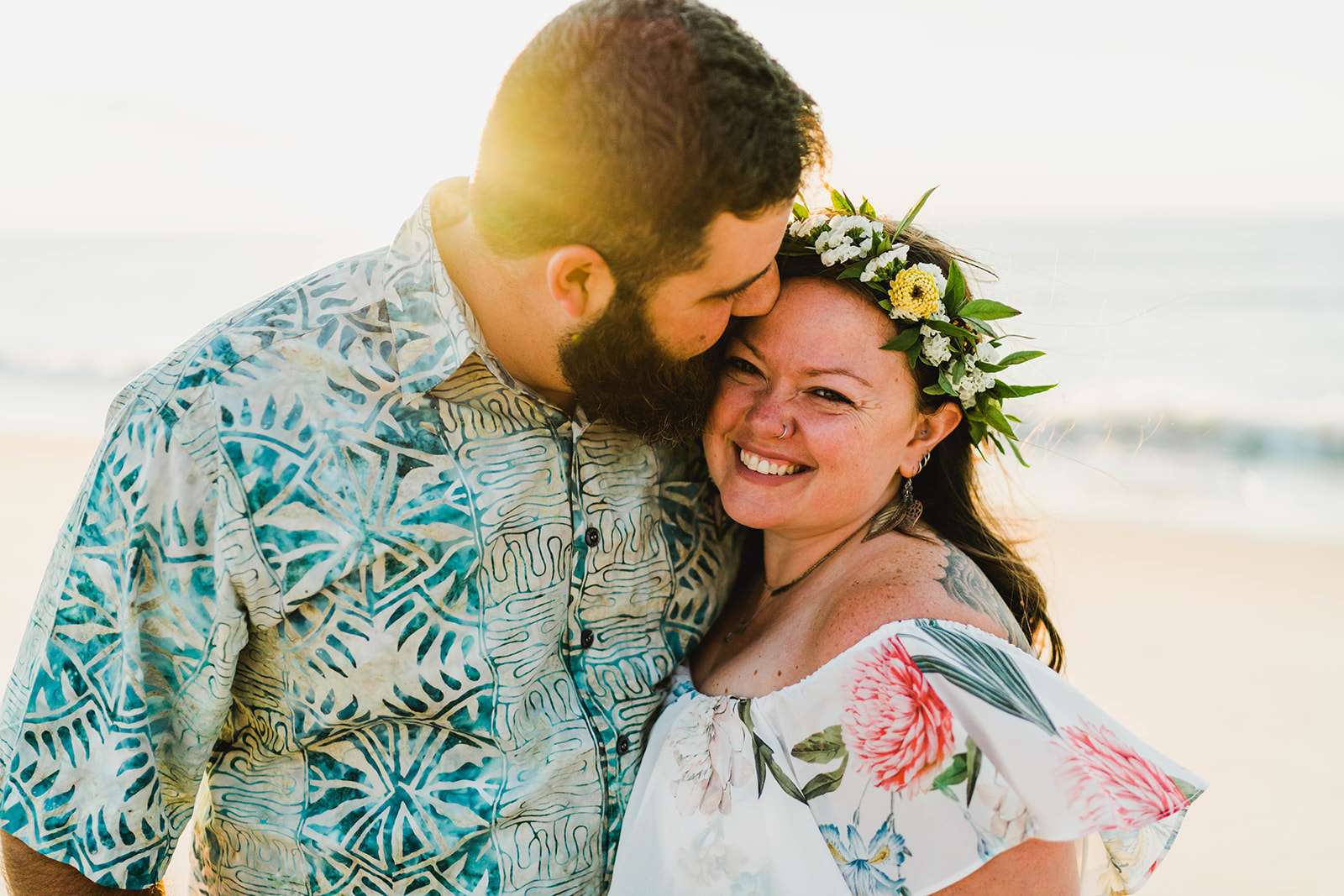 Blair wore a dress from BHLDN and no shoes. Rick was in khakis and a Hawaiian shirt. Being a florist, Blair made her own flower crown and bouquet. They didn't want a bridal party and just told their guests to wear whatever they felt most comfortable in.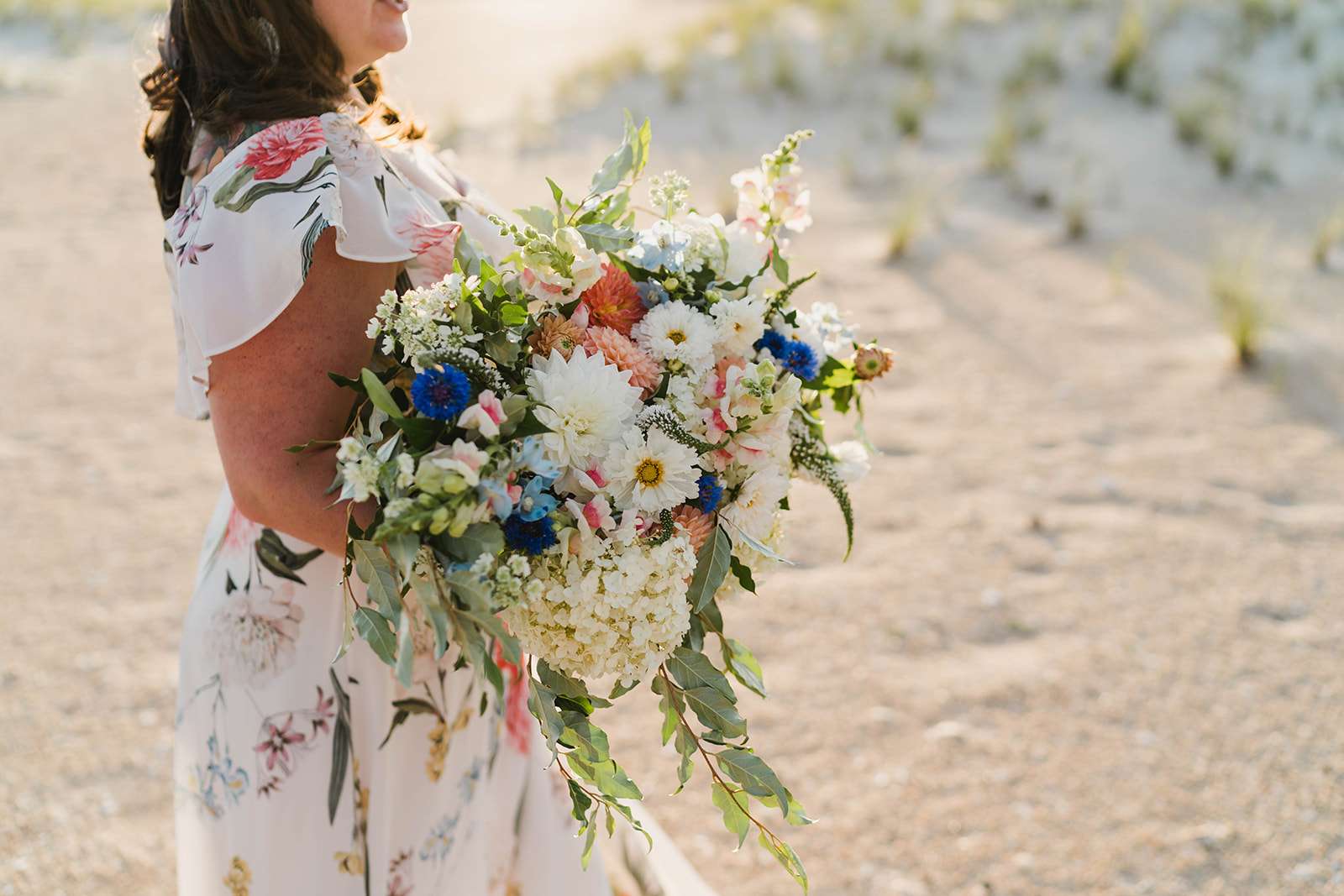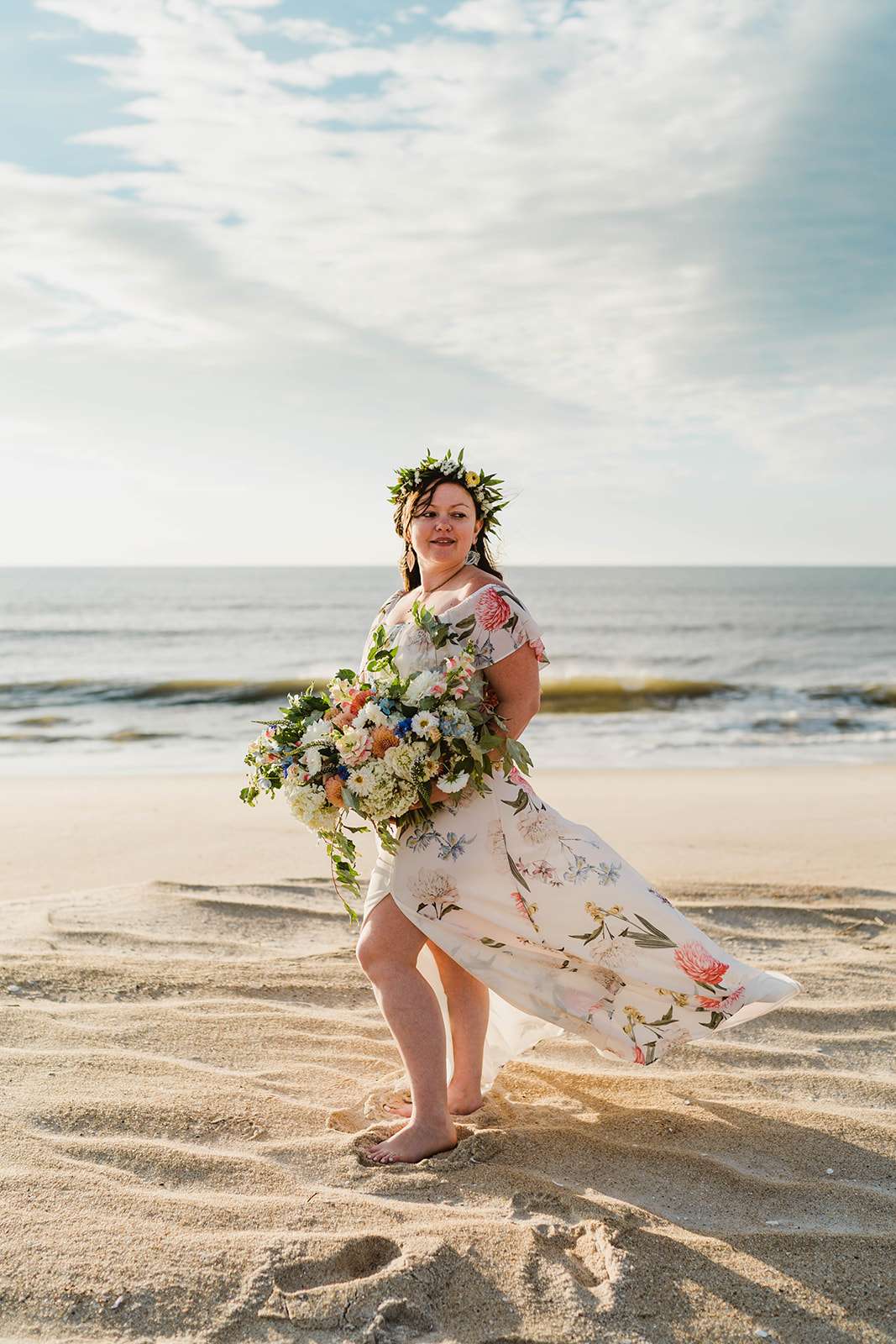 Since they weren't spending much on anything else, the biggest chunk of their budget went on their photographer. It was really important to them that they have amazing photos to document the day. They didn't really care about any of the other details, but as a florist, Blair knew she wanted beautiful flowers. "One of my CORE values as a florist is to use green and sustainable practices wherever possible and I am a huge supporter of the Slow Flowers Movement. All of the flowers that I used were locally sourced from within 50 miles of my studio!"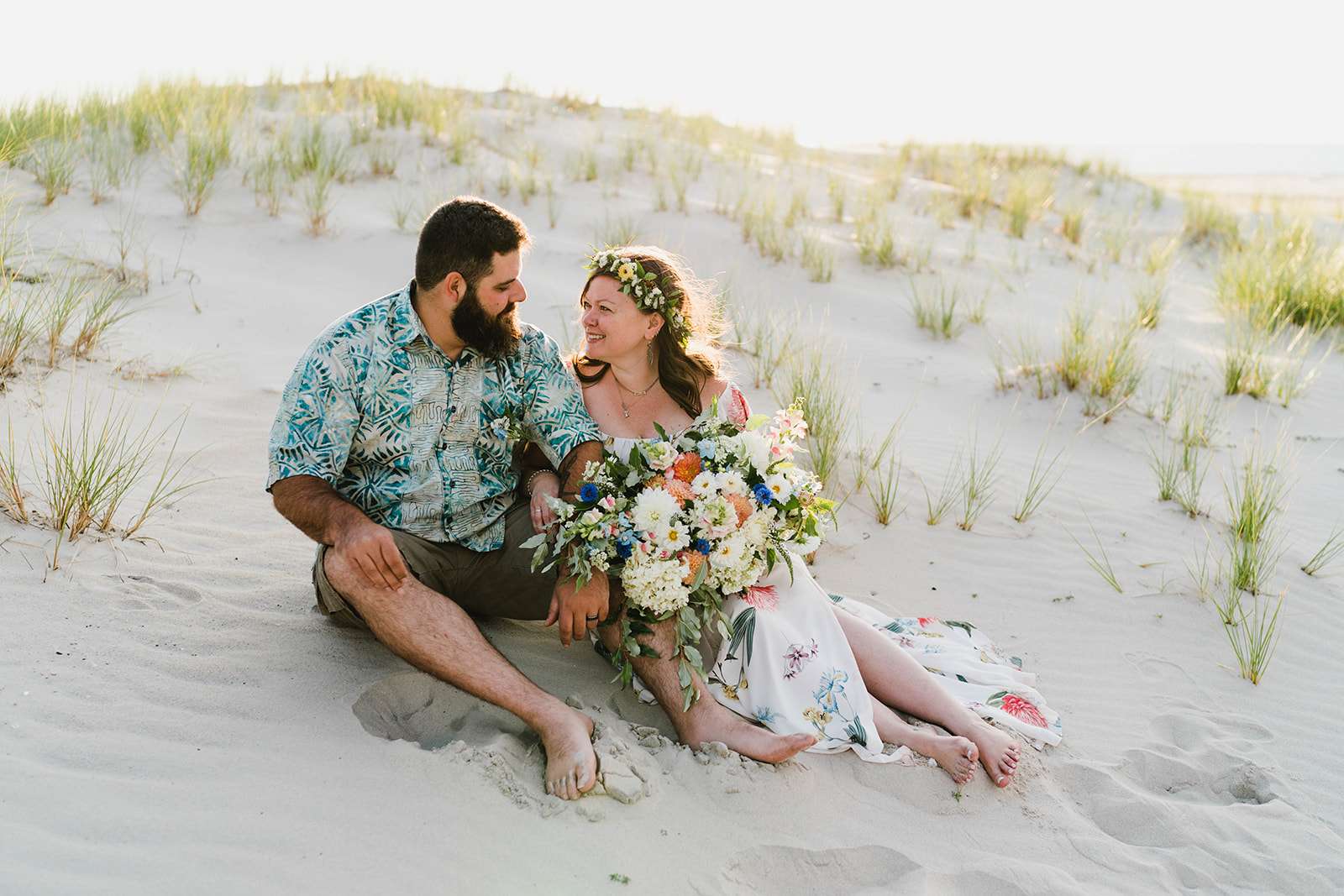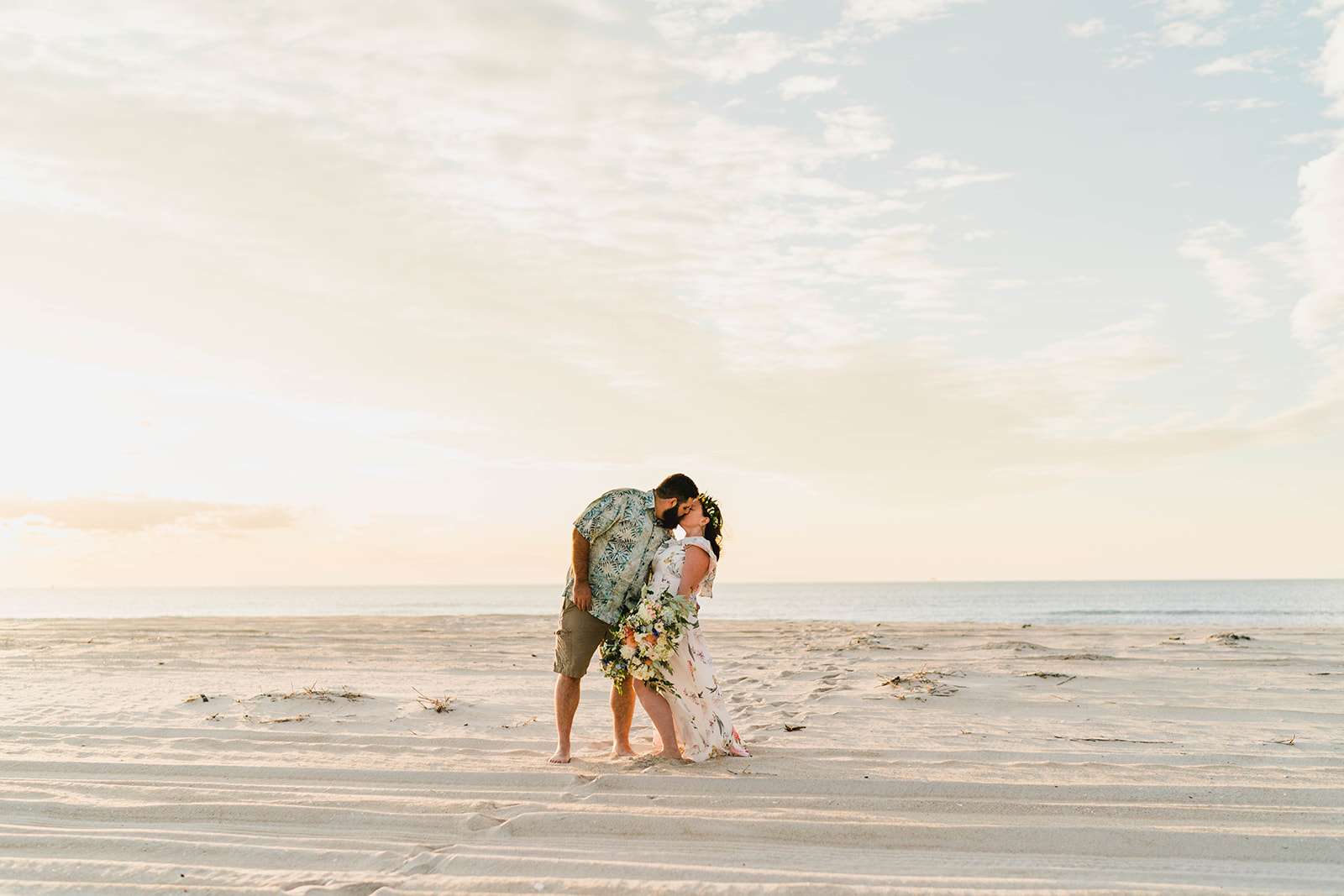 "Our wedding was just about love and honesty", she concluded. "Most of the ceremony consisted of words spoken from the heart, from our friend (and online ordained 'minister') and us. I loved that the children were included in the ceremony. I made vows to them too and the four of us poured sand into a bottle to show the four of us becoming a family."