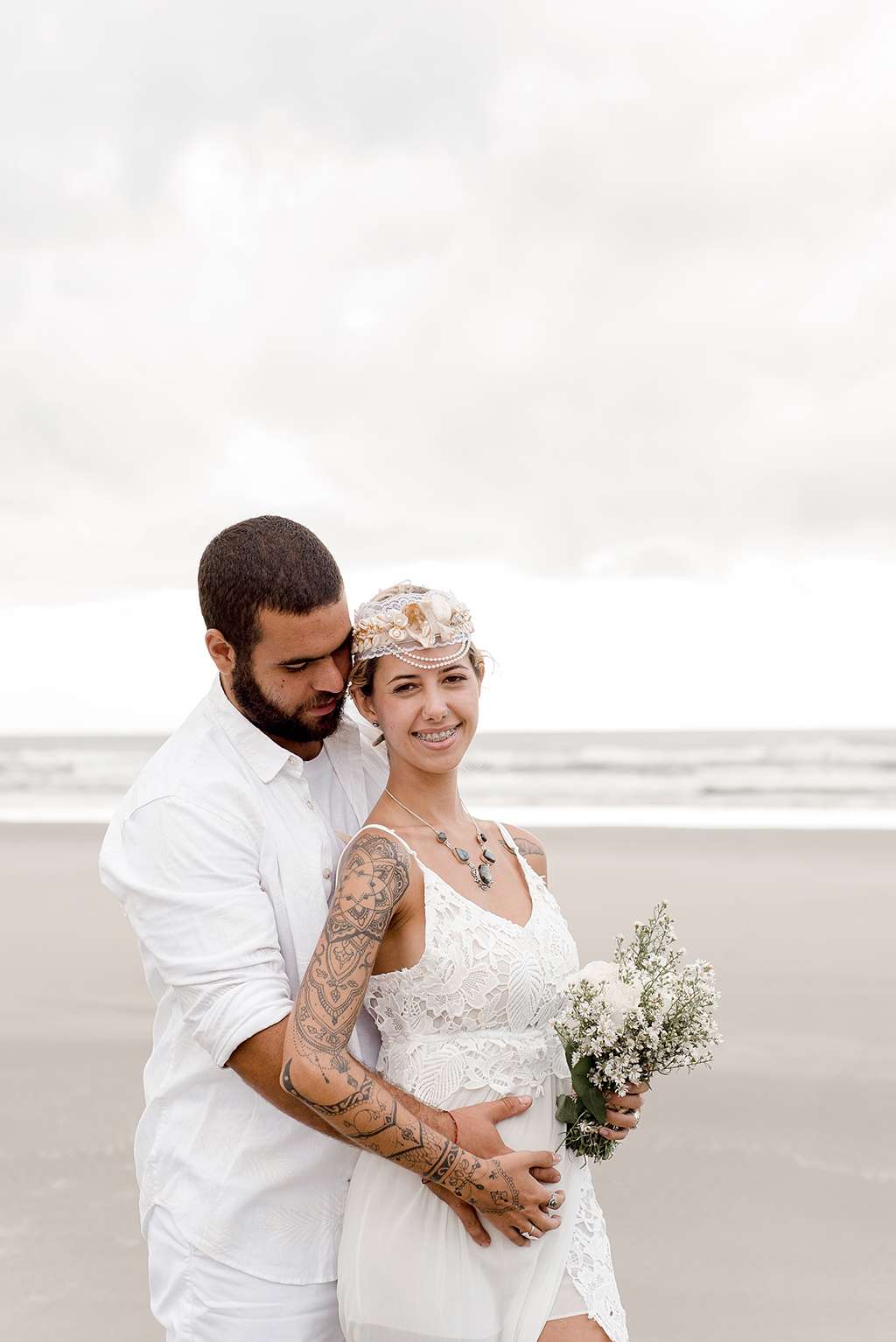 Larissa and Giovanni wanted their wedding to be as simple as life in the sea – surrounding by just a few people that they love, in their favourite setting, bringing back childhood memories of time at the beach and the smell of the ocean.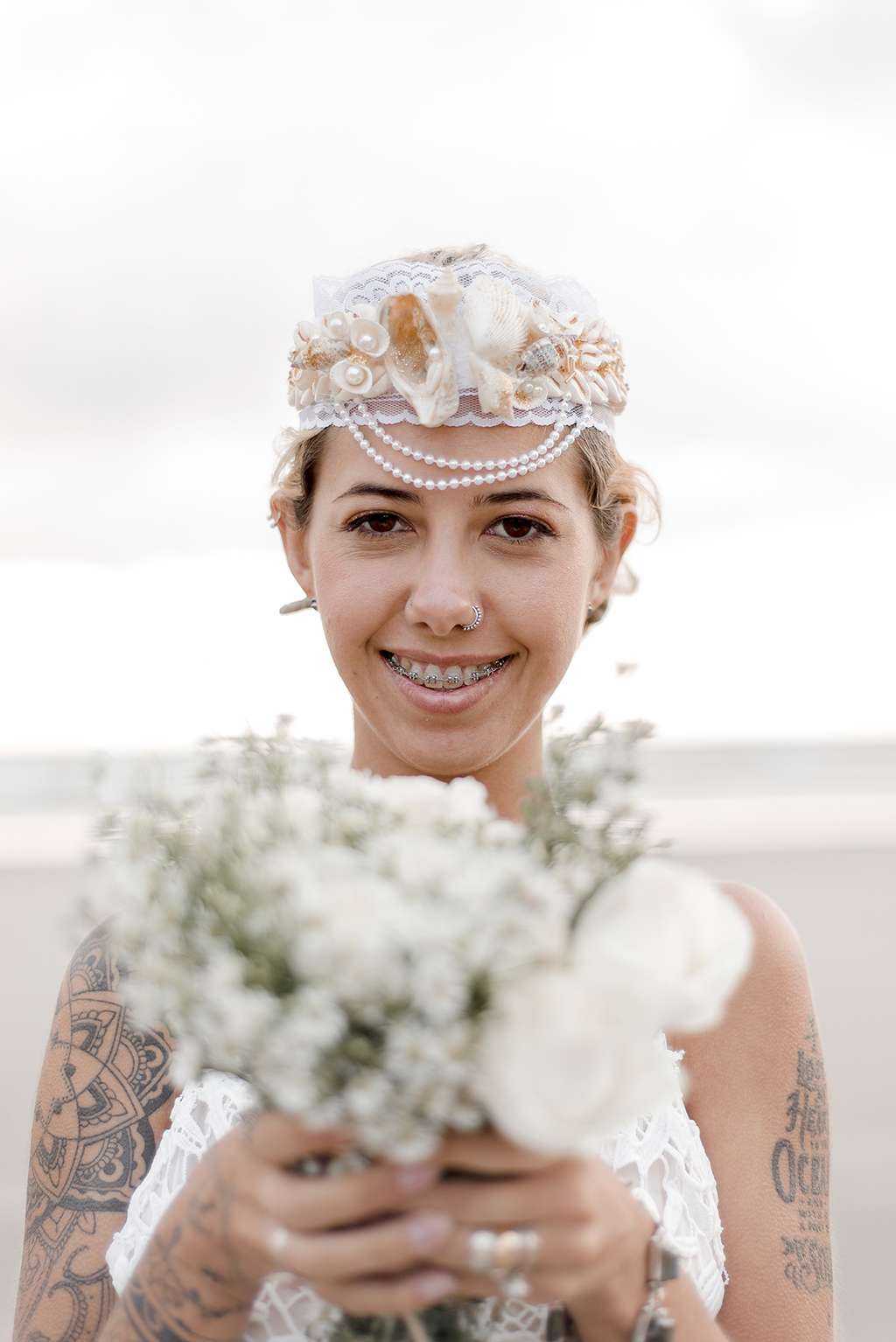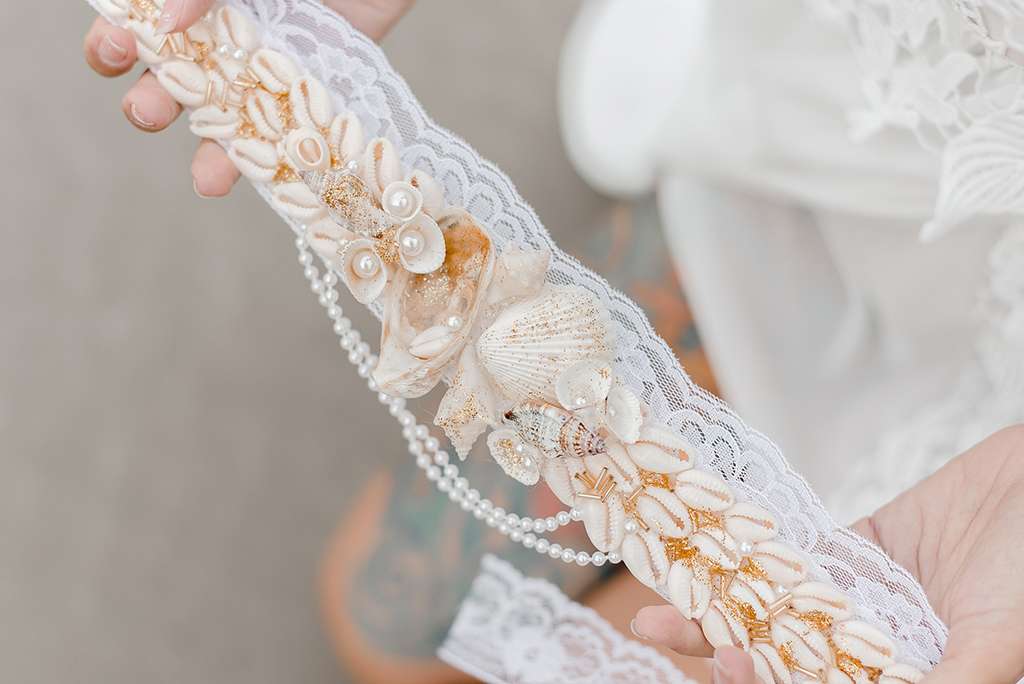 They planned their day at the last minute, when their maid-of-honour and photographer was back from travelling to her destination weddings for the season. It was a particularly poignant time for the couple as they were expecting their first child, so it was particularly emotional to be able to celebrate their wedding and pregnancy announcements at the same time.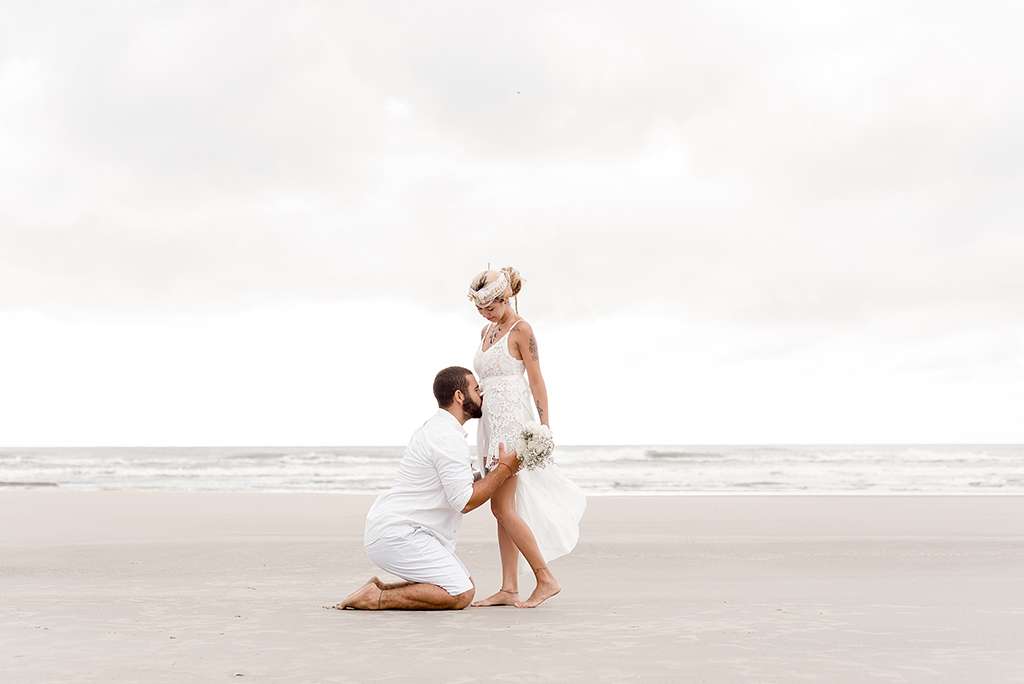 Giovanni picked up flowers for Larissa's bouquet at a local flower shop the day before, and Larissa wore a pre-owned dress that she adapted to fit her changing shape. The bride made her own crown from shells she'd been collecting for years. They put together a picnic of their favourite food, pizza, before driving the three hours into the jungle with just Larissa's parents in tow to reach a deserted beach for their photos and celebration.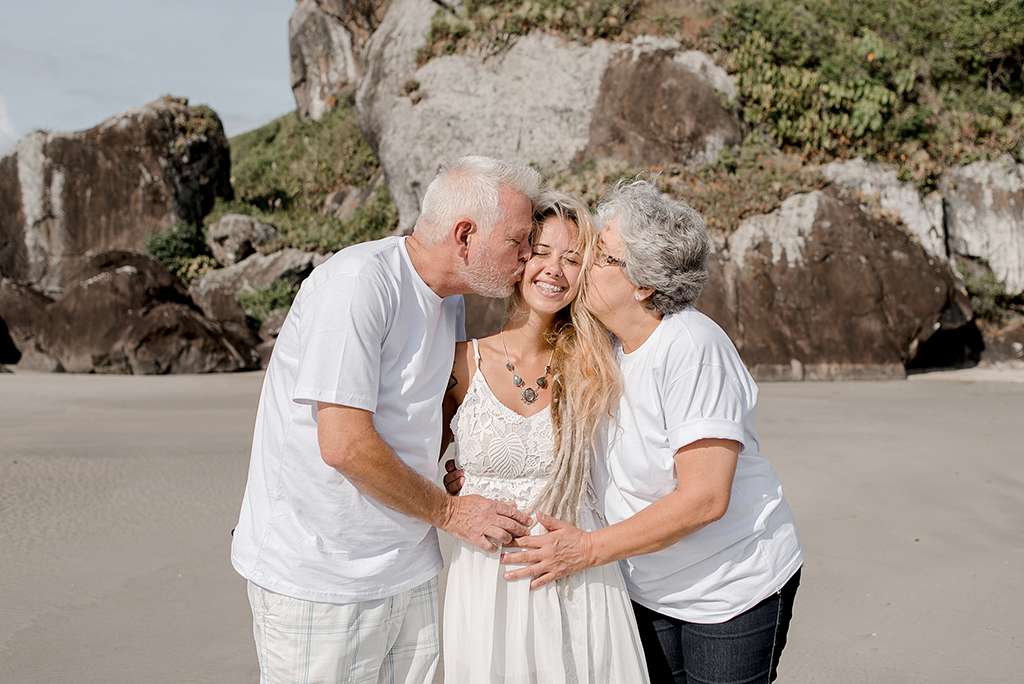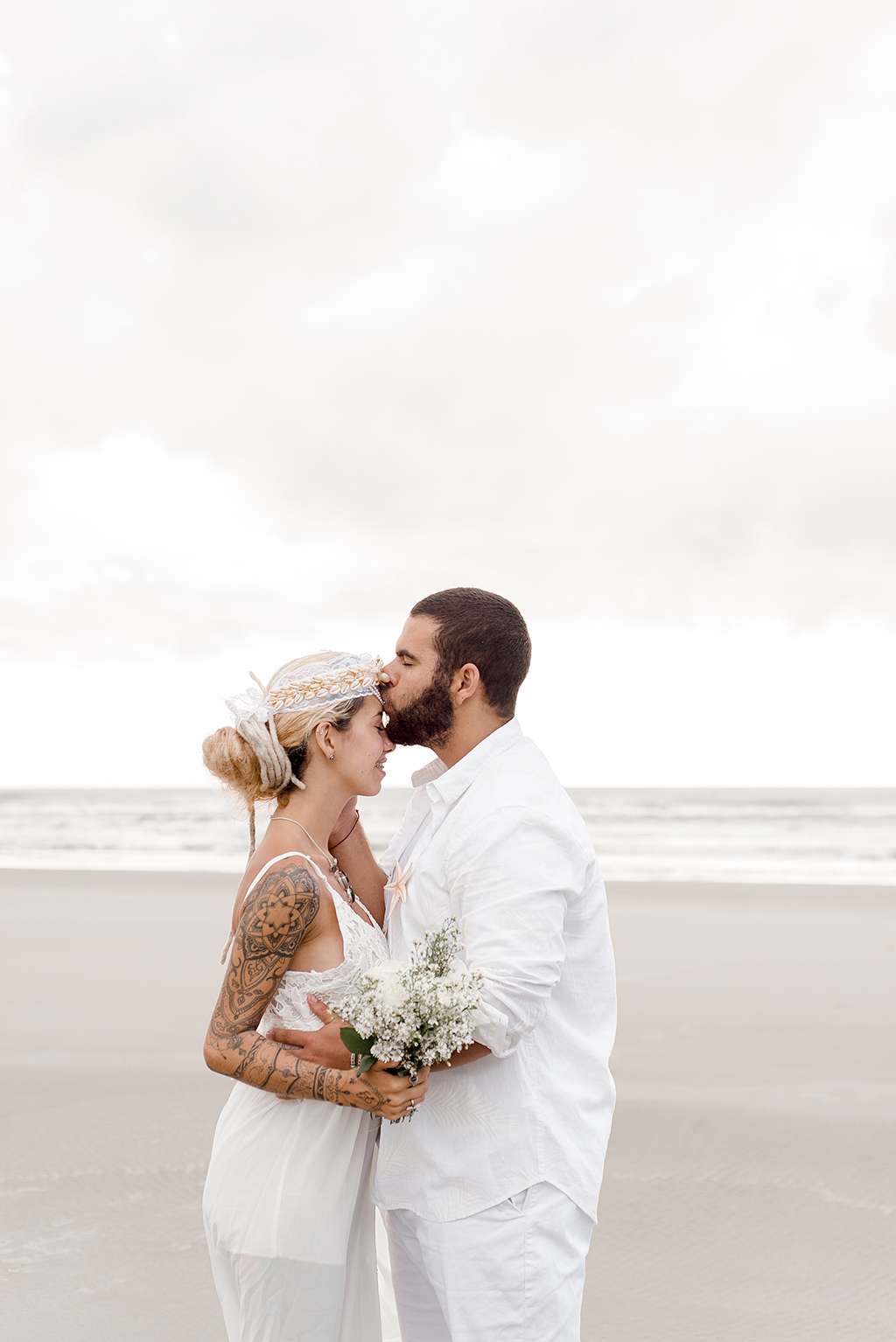 "The ceremony was magic." said Larissa. "With the blessings of the ocean water and mother earth in each of the little details: the sun that opened during a cloud sunrise, the waves of the sea, the sea of life so close to us in the natural pools and in the droplets of rain falling at the end of our big day."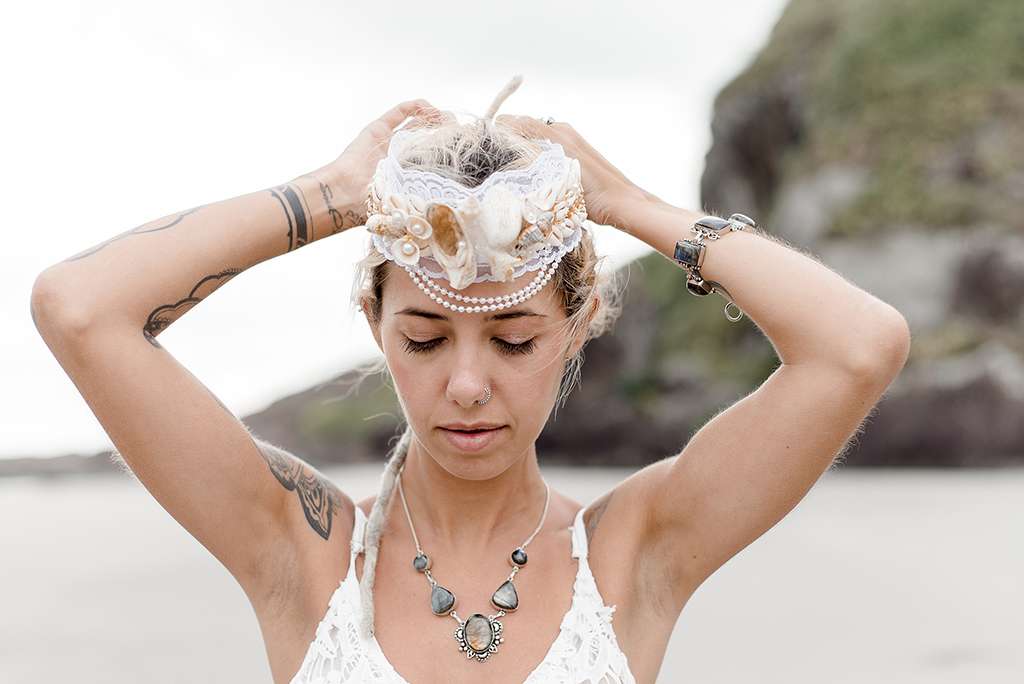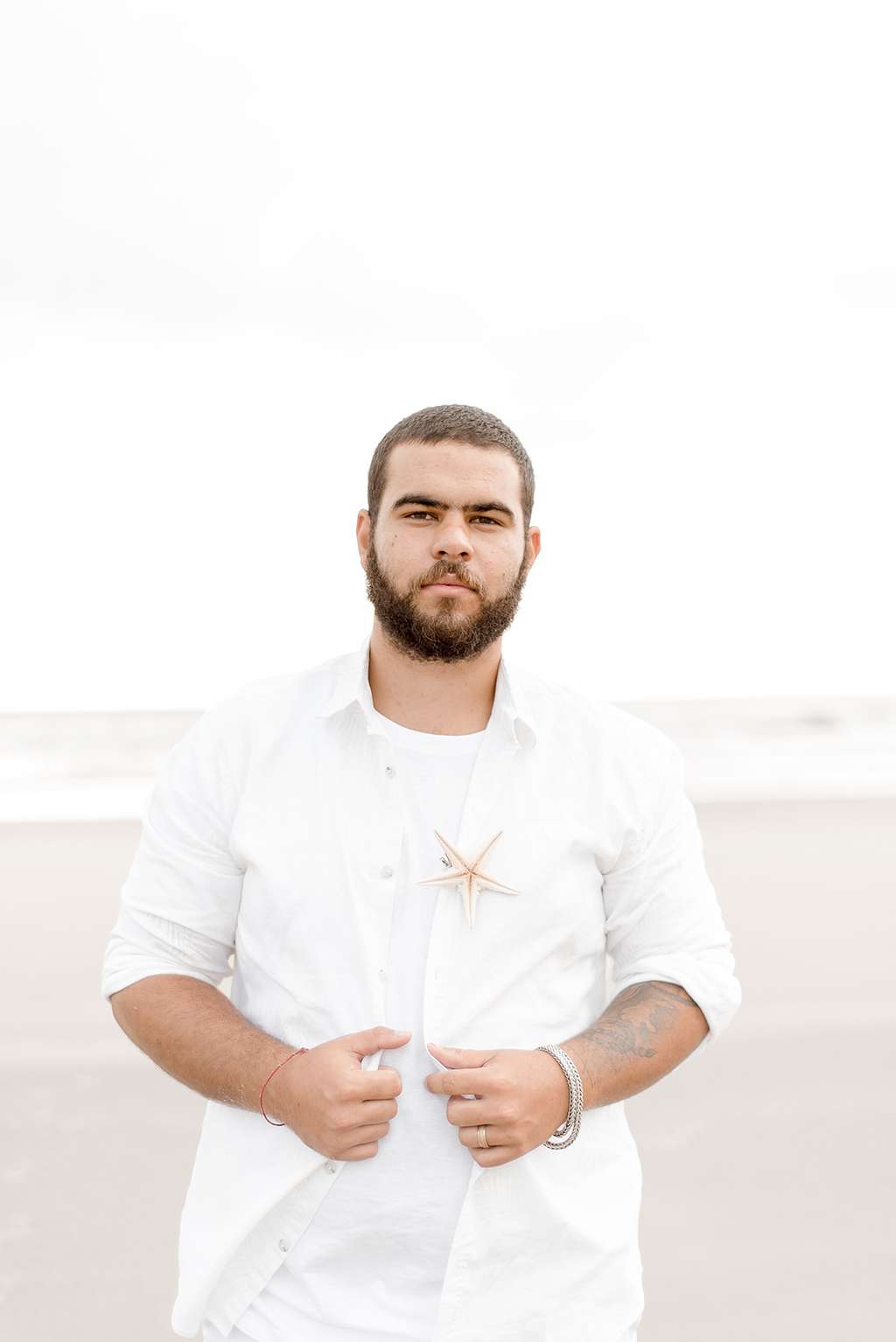 "Even though it was planned so last minute, everything fell into place perfectly. The most important thing was for us to create something that connected us to the ones we love. We're so grateful to universe for the encounter, and the presence of the ones we hold closest to our heart."