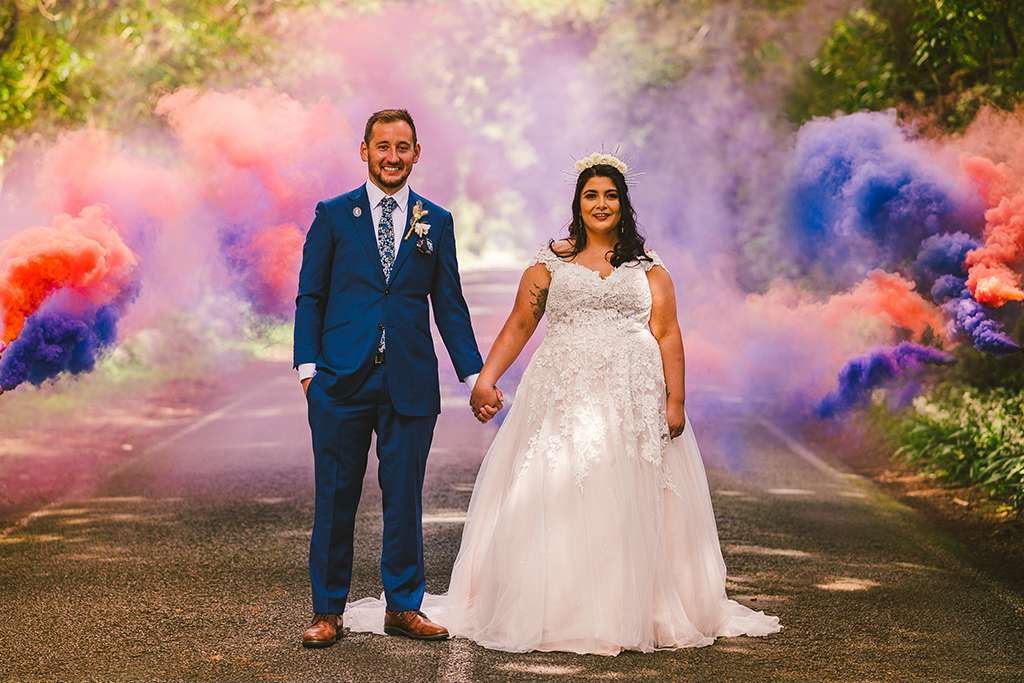 Zoe and Myles were in school together; they didn't share any classes together but knew each other from mutual friends. During a party they hit it off, dated for 8 months then Zoe threw a spanner in the works and moved to England. "I thought that might be it for our relationship as I was planning on staying for a few years," explained Zoe. "I had the one way ticket before we met. After 5 months, Myles made the leap and moved to England with me. The rest is history."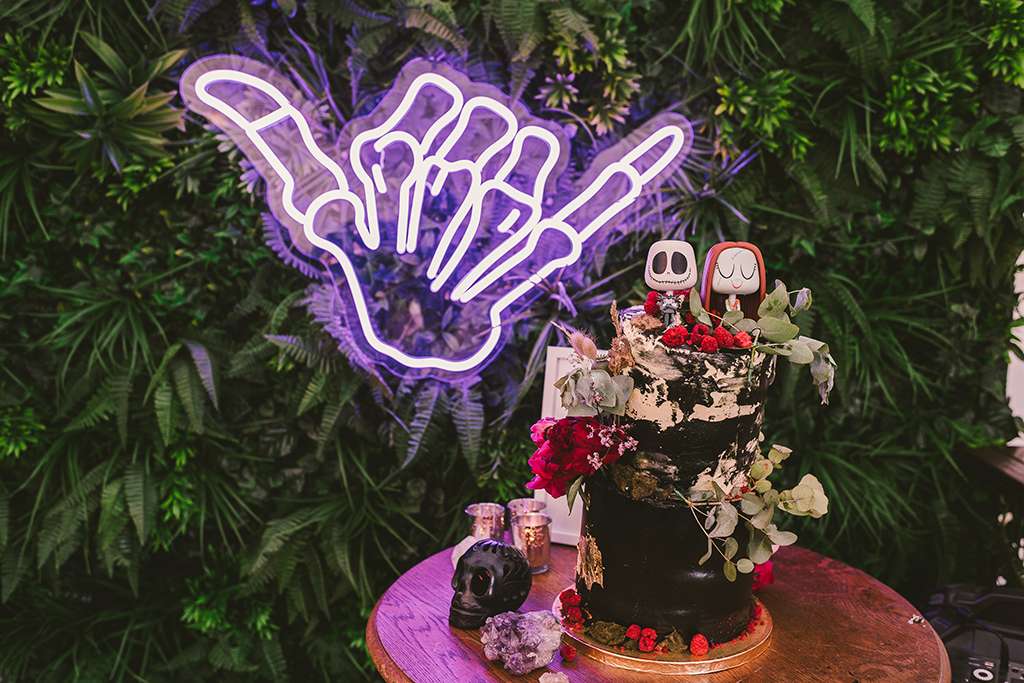 The couple travelled home for their December 2019 wedding, which was held at Zoe's parents house. Their families worked tirelessly over the course of a year to prepare the grounds for the wedding. "My brother's building firm built fences, retaining walls, stairs, terraces, gardening, a car port and finished off the house to ensure it looked incredible on the day. Having it at my parents place made the whole feel of the wedding relaxed and laid back. It was so special and we could arrange the venue however we liked."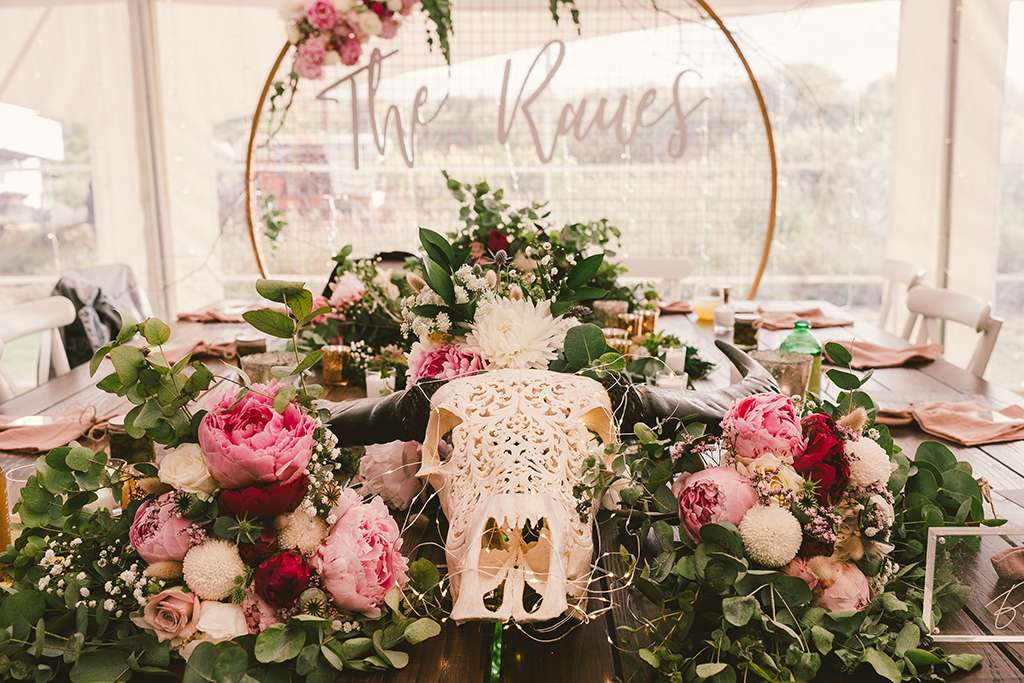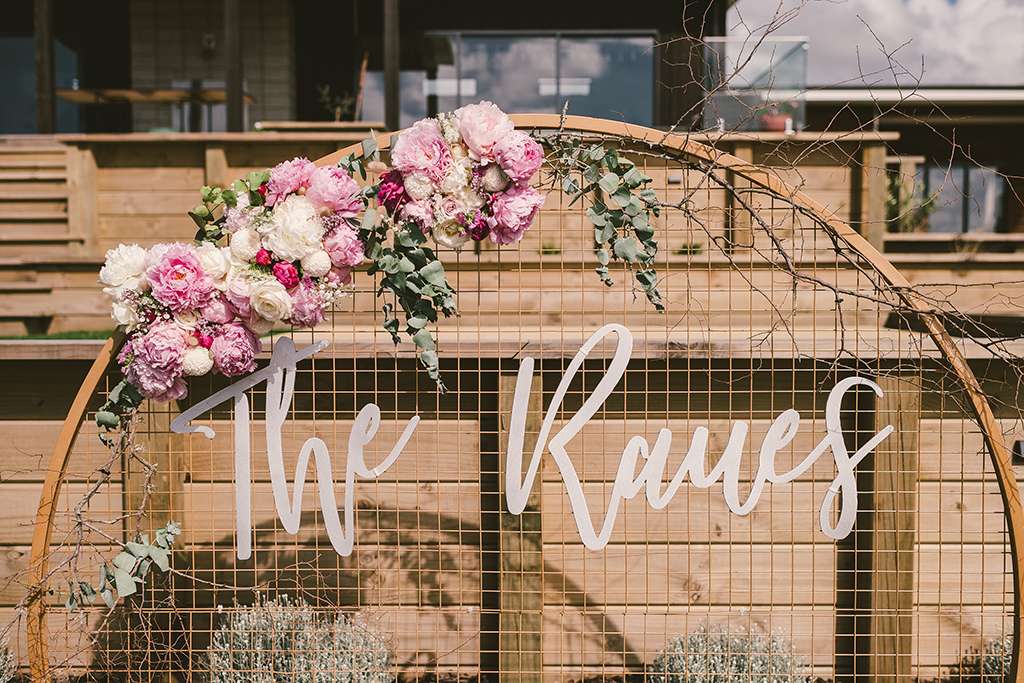 Flowers were the starting point for Zoe and Myles' theme, in fact they even planned to have the wedding during peony season especially, she loves them that much. "I ordered all my flowers from the Central Wellington Flower Market and got enough flowers to have in a flower shop. I got over 100 peonies to have in a range of aspects in the wedding." A family member helped arrange the bouquets and centrepieces, incorporating feathers, succulents and moss foraged from the beach and friends gardens.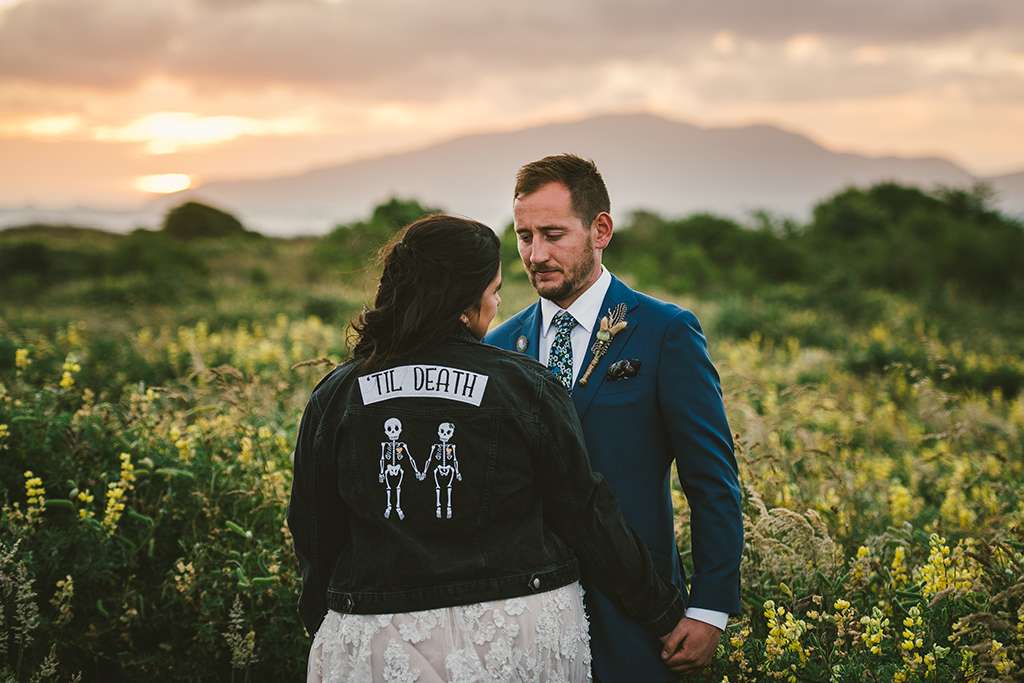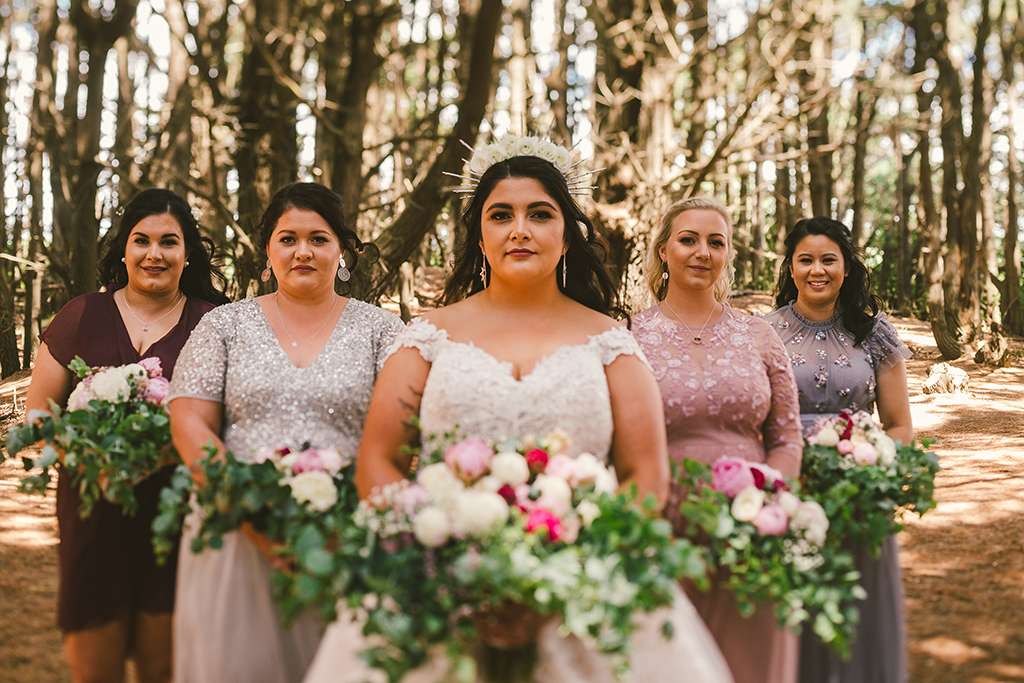 They also incorporated other elements that they like, including skulls, crystals, and pastel colours mixed with touches of gold and black for their colour scheme. "My main source of inspiration though was Rock n Roll Bride. I loved the edginess and the different elements of peoples personality come through on their wedding day."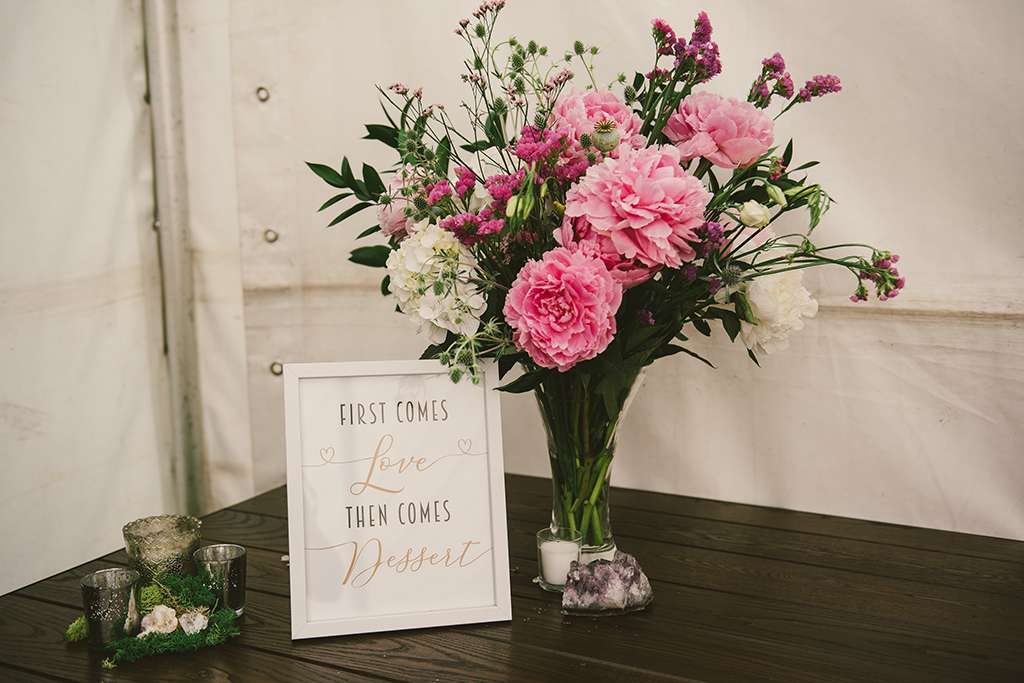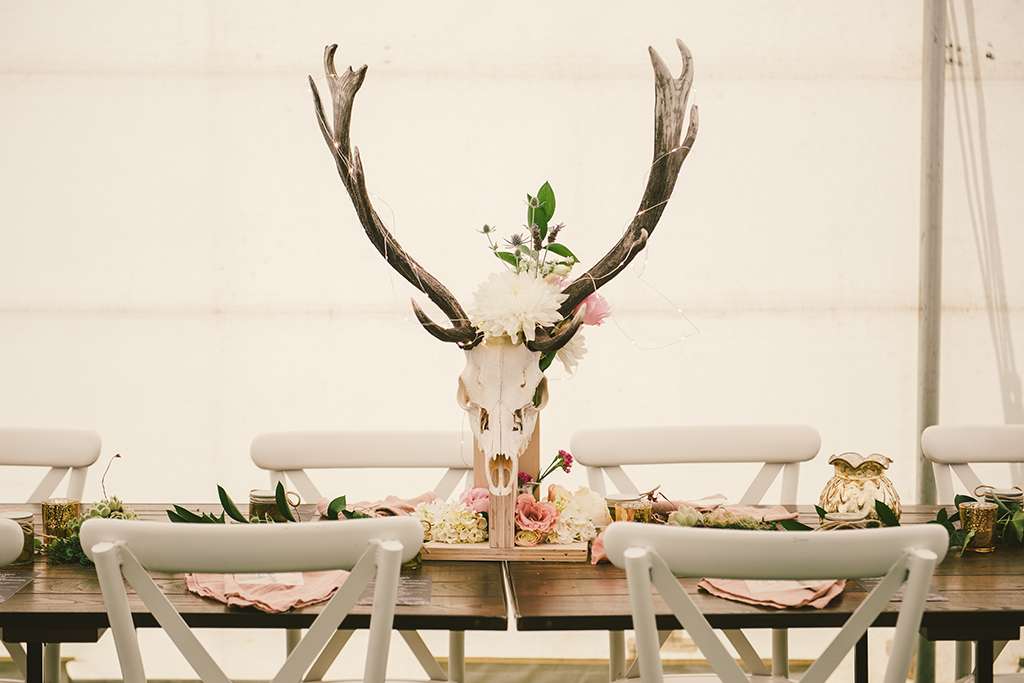 Their personalities shone through in many choices they made for their day. Zoe is not a heels girl and is forever wearing white trainers, so the Kate Spade x Keds range was perfect for her. "I knew for my wedding shoes I should wear what is me and what I love." Her jacket came from ASOS and she had it embroidered with the image from their wedding invitations by a local embroidery company. Her bridesmaids were encouraged to choose their own outfits based on what they liked, and were given a colour palette to work with.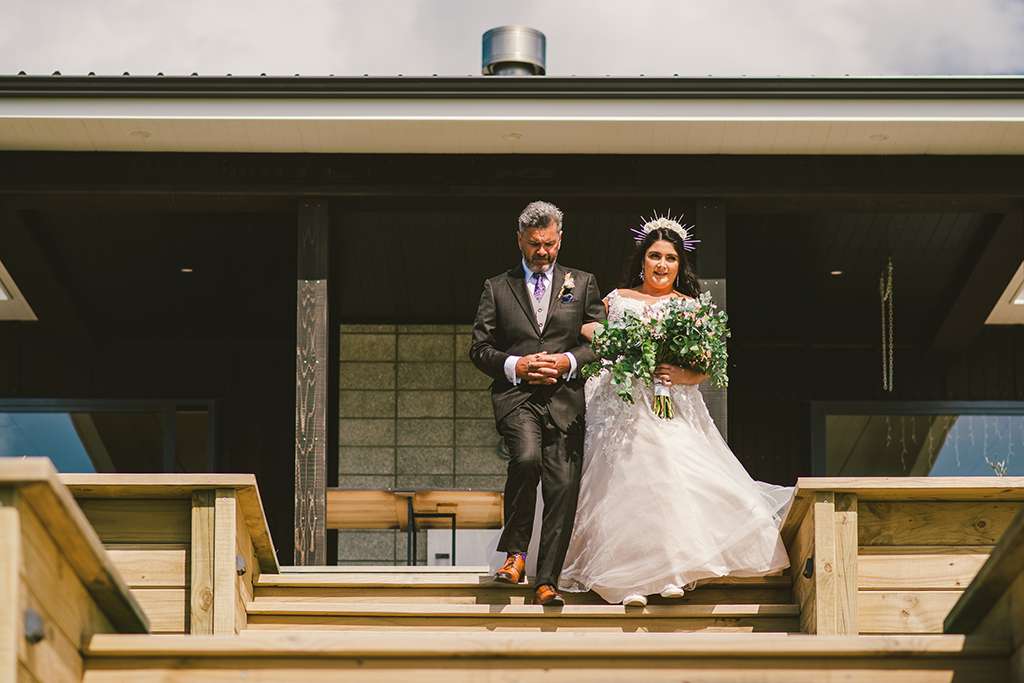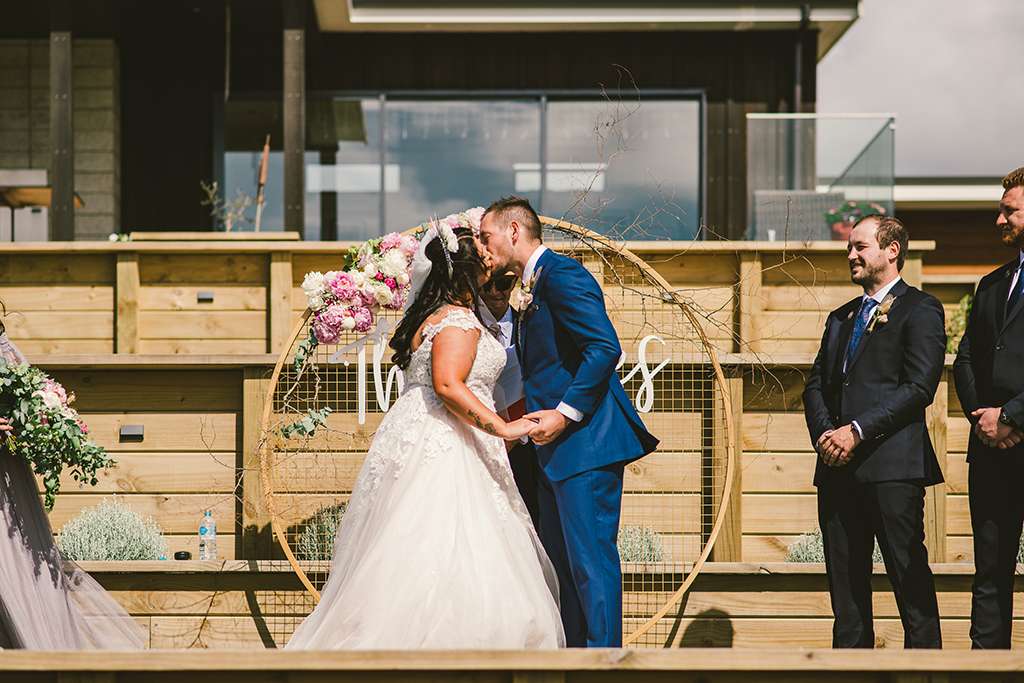 Their ceremony was particularly special as it was officiated by Zoe's koro (grandfather). "He spoke in Maori and said some beautiful words to welcome everyone. It was so nice to incorporate some of my maori heritage in the day." They had readings from Zoe's friend and mum, before the couple exchanged traditional vows. Zoe's ring was particularly unique; it was a raw stone ring that included the couples birthstones and `a stone for the month they were married. "The ceremony was chaotic in places; we discovered a hole in my dress right before we were supposed to be at the ceremony, my uncle who was walking me in wasn't even showered when I was ready to go and the family dog chased me down the aisle and trod on my veil, but everything paled into insignificance when I was finally married to Myself. It was an incredible day."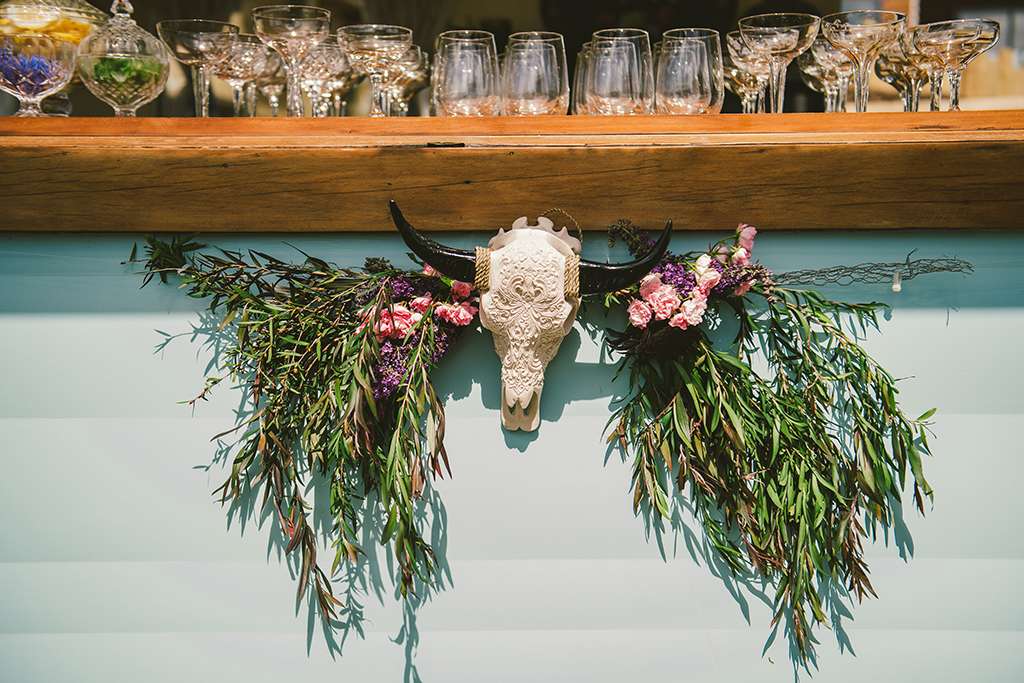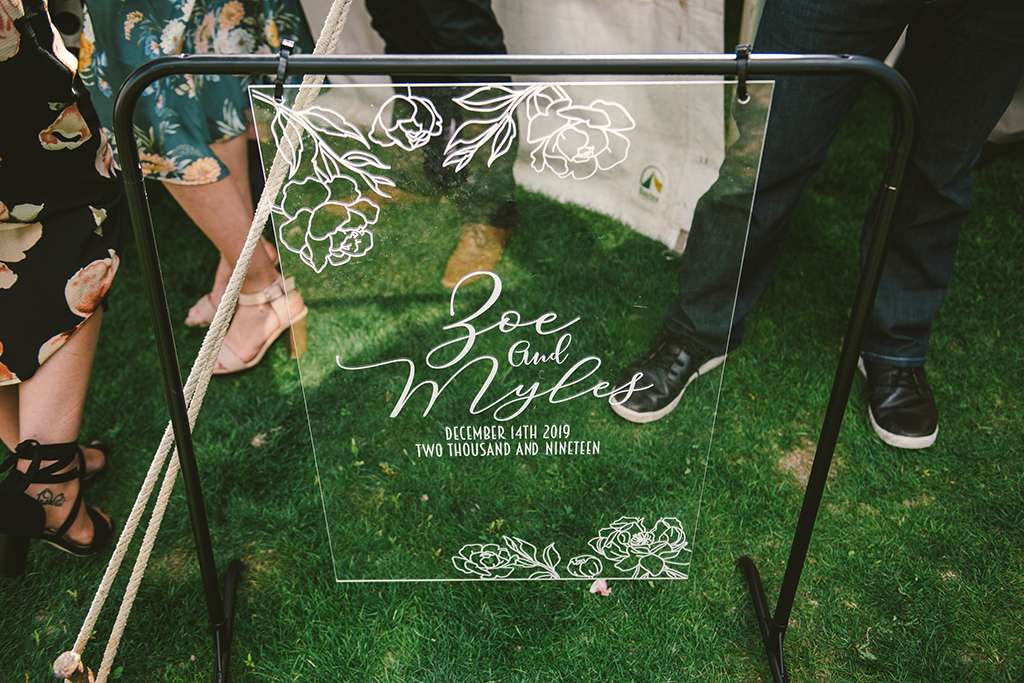 For their reception, the couple wanted a big party vibe where everyone could relax. Instead of having a stuffy, sit-down dinner, Zoe and Myles hired a burger truck for three hours so their guests could go and order their food whenever they were hungry. 'This was such a laid-back and sociable way to have dinner," explained Zoe, "Guests mingled over ordering burgers and grabbing drinks from our quaint blue drinks caravan. Some of our guests loved the burgers so much they tried all three options!" They hired a local live band to kick off the festivities, playing on the first tier of the terraces, looking out to Kapiti Island with an outdoor dance floor. "We were hoping for a fine evening and apart from a bit of wind this turned out perfect. We lit sparklers and danced under the stars for hours."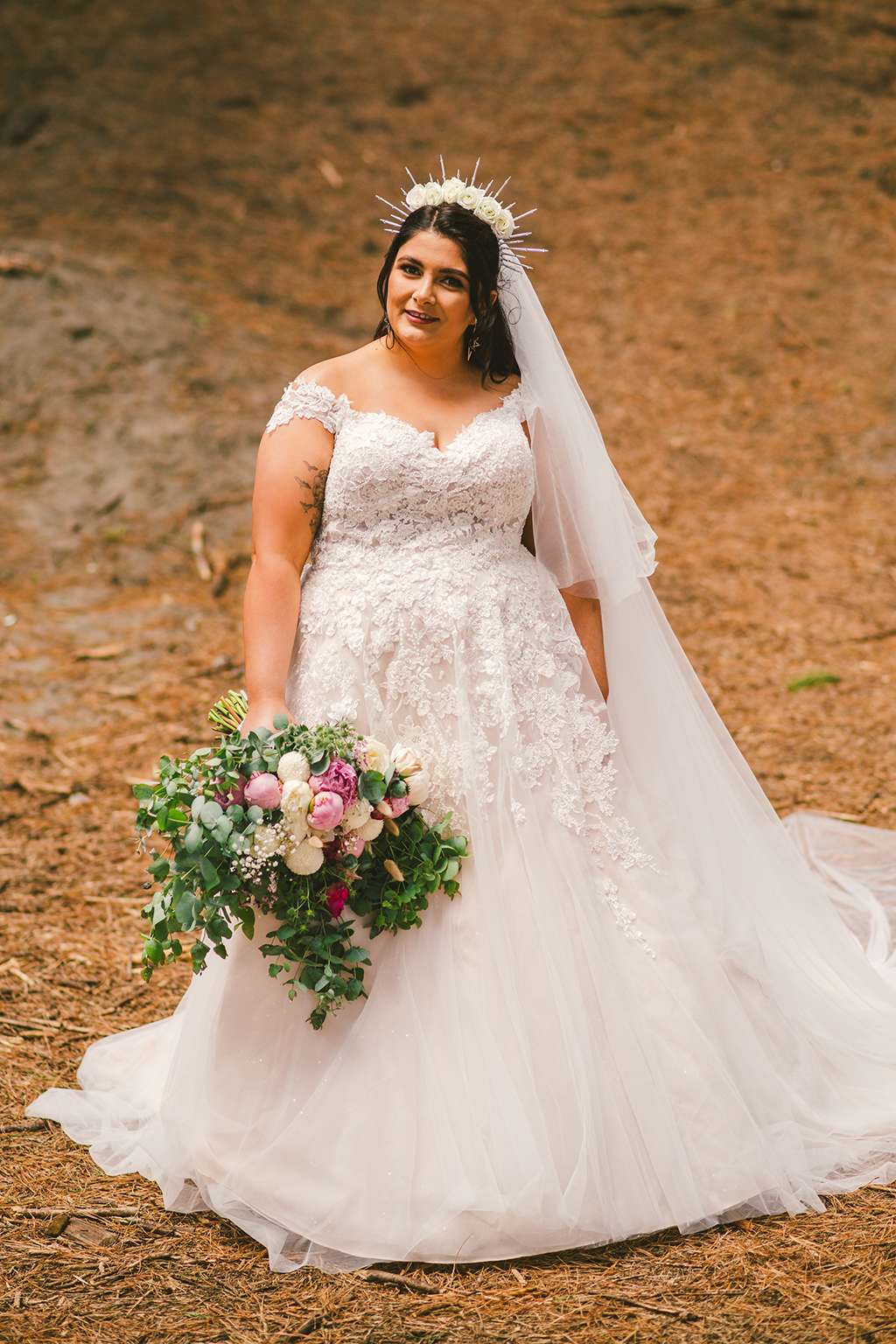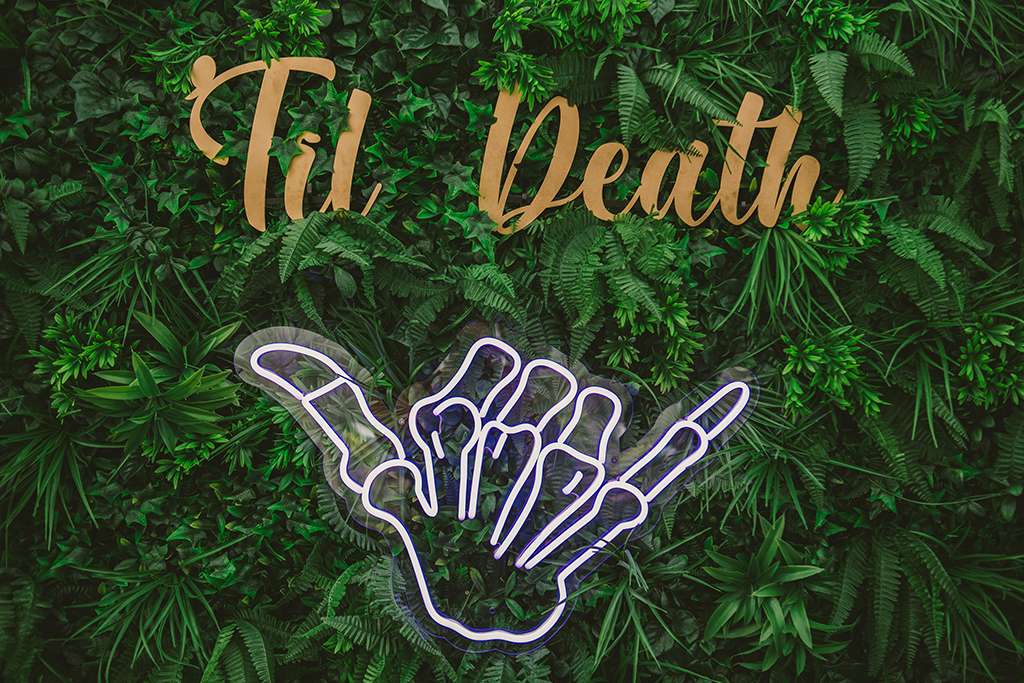 Zoe and Myles' offered the following advice for future brides and grooms; "Relax, make the day about you as a couple, the things and people you love and enjoy it. Take in every single moment. Try and not let it rule your life. It can be so overwhelming at first but just take things slow, make lists to help you tick off what you need to. Don't spend crazy amounts of money on things that don't matter. Spend what you can and just have the best day."