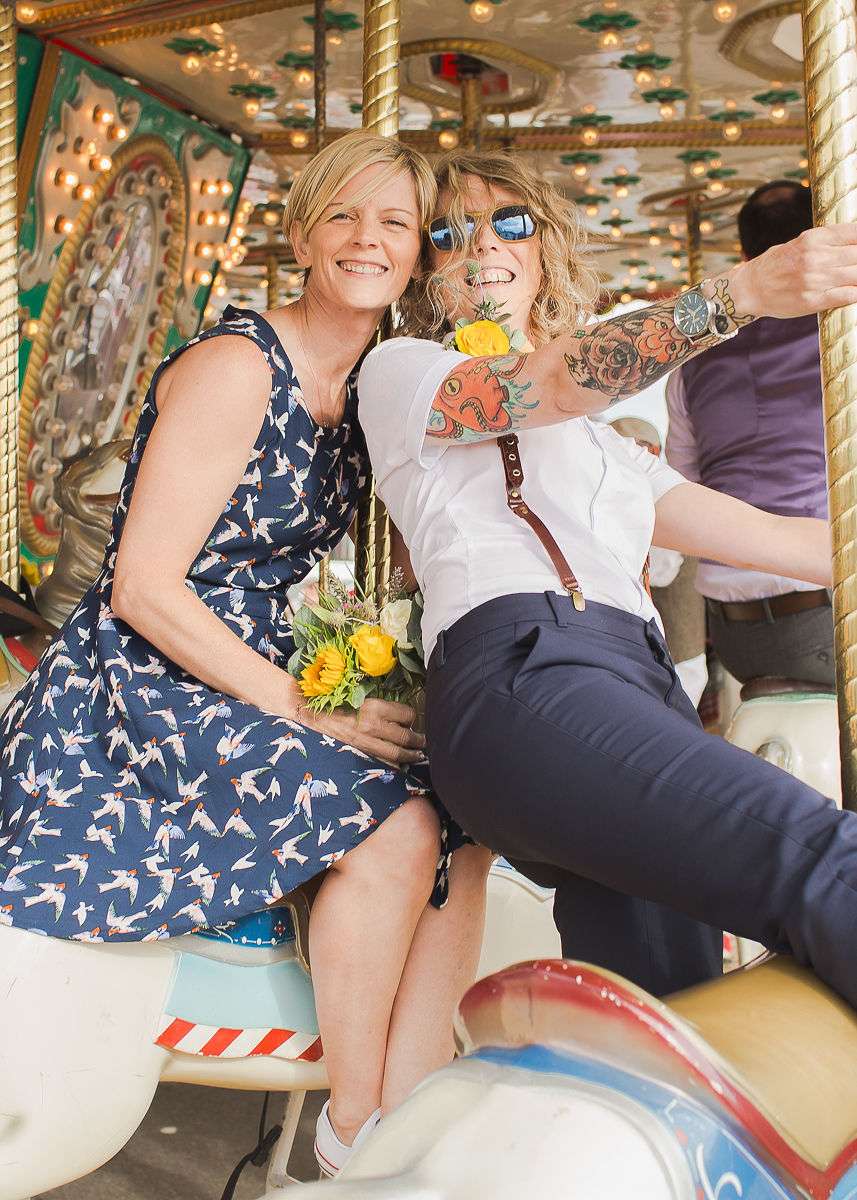 Since meeting at work 10 years ago, Vicky and Caz loved the idea of having an informal beach wedding somewhere alternative, and a fun day for all their family and friends to enjoy. They fell in love with Herne Bay so much that they've since decided to move there!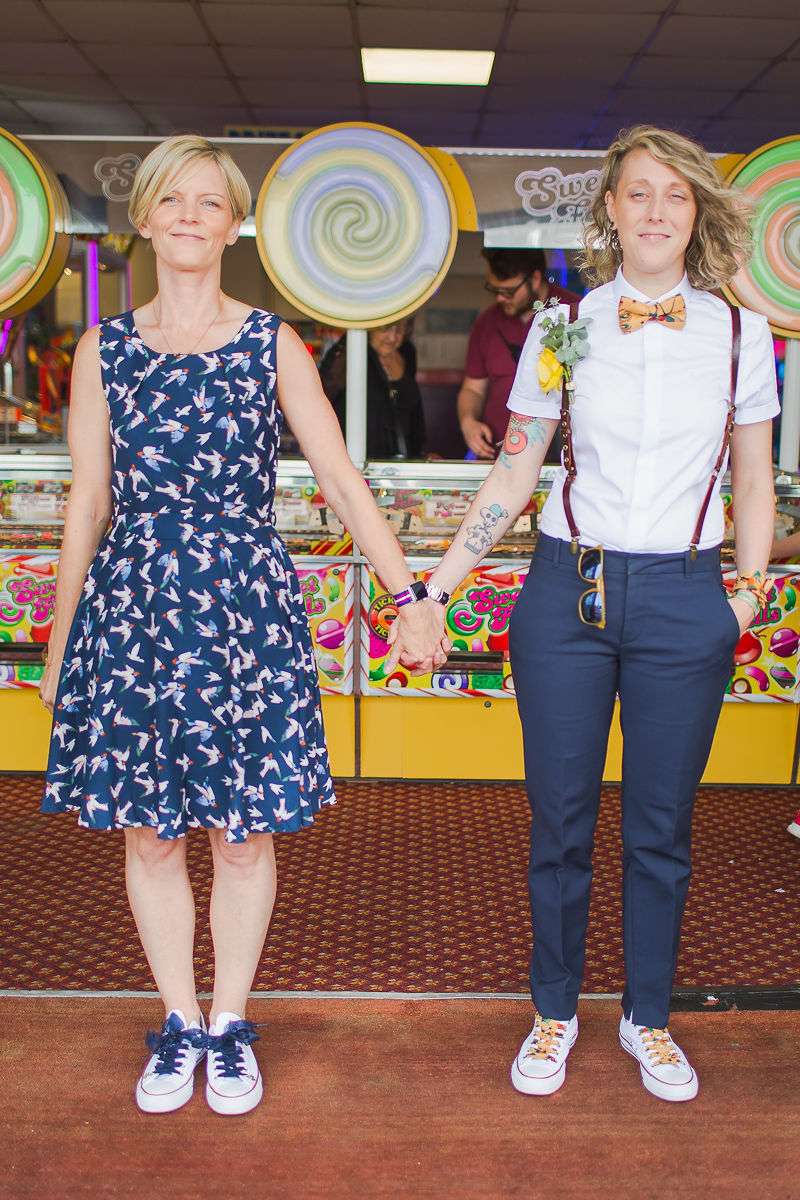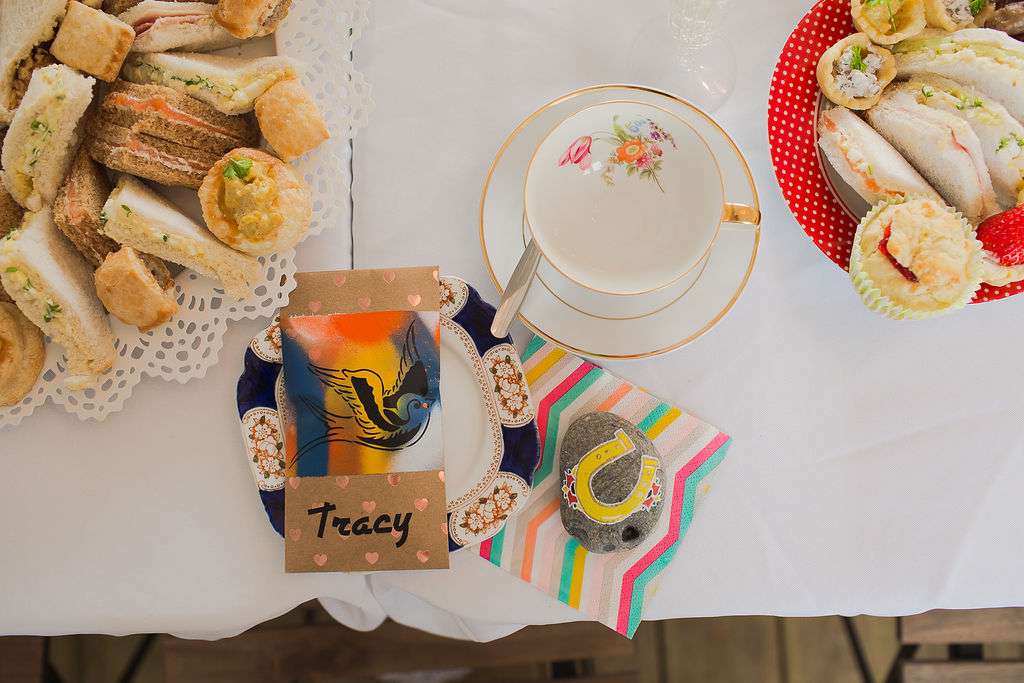 Armed with a £6000 budget, the couple were influenced by the phrase 'Tying the Knot' to theme their day, combined with Caz's own artwork, which is inspired by Sailor Jerry tattoos and their pier-side location. Together with their mums, Vicky and Caz DIY'd all the elements for their day, including stationery, decor and favours. They handmade swallows which hung across the ceremony venue and added swallow decals to the walls. Caz used a carnival style font throughout the stationery to tie in with the pier location and a vibrant colour palette of blue and yellow. They painted pebbles to use as place names and keepsakes.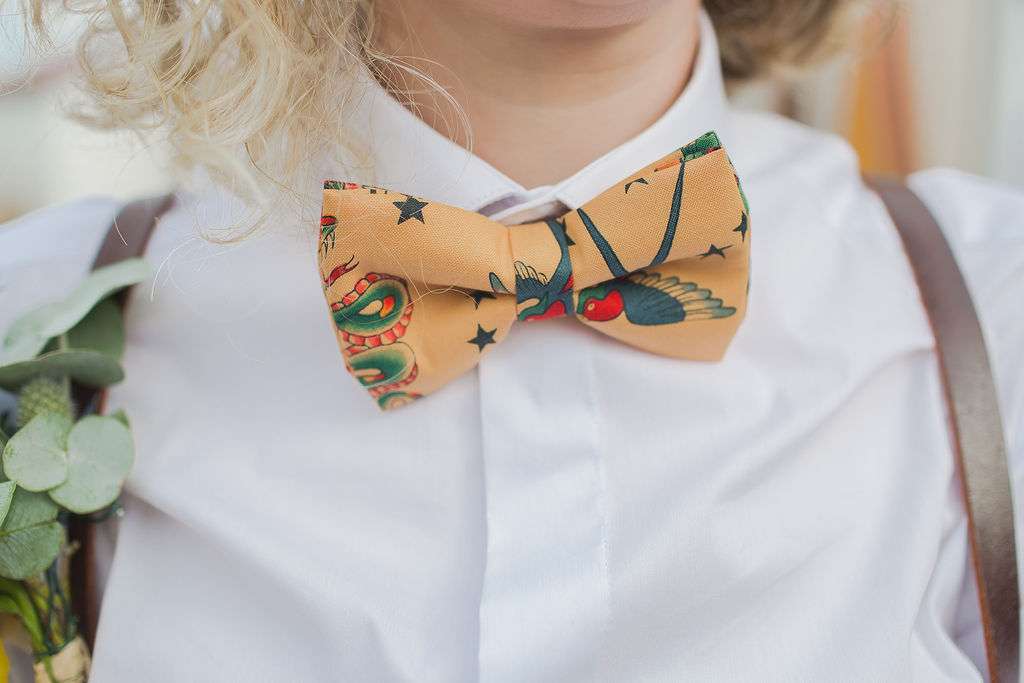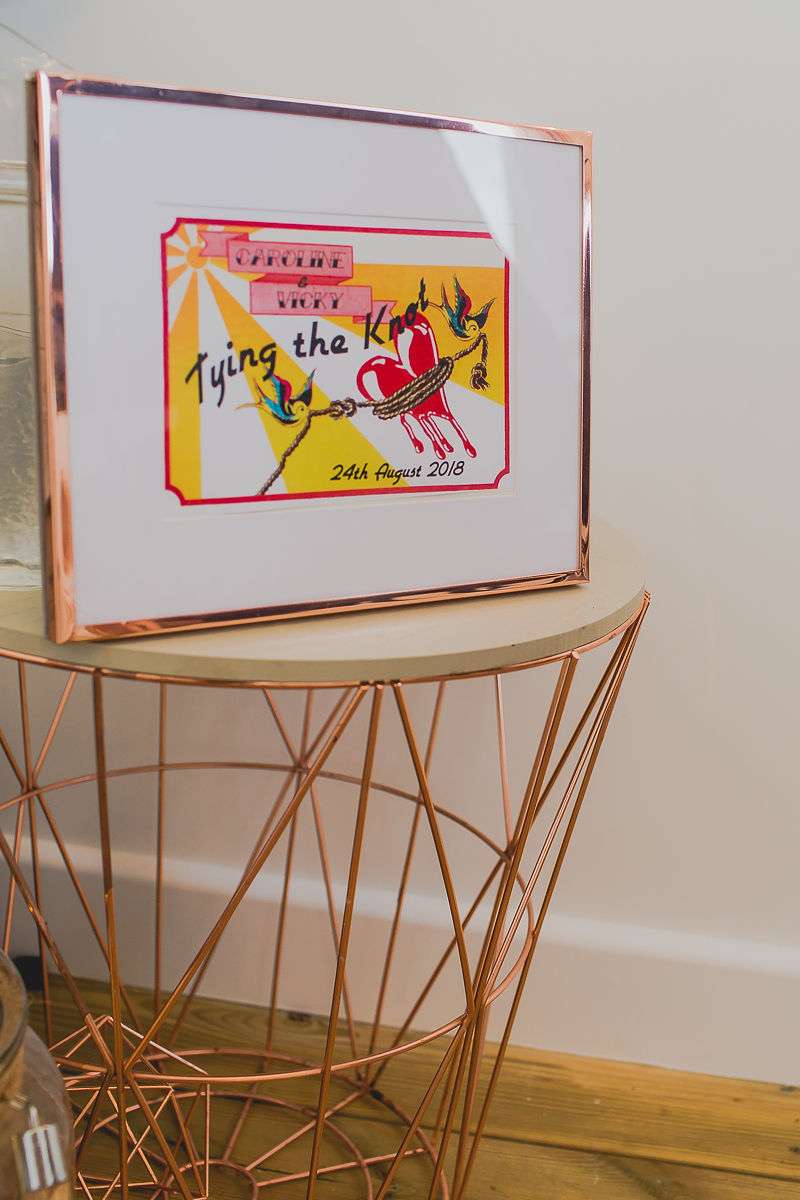 Held at The Beach Hut on Herne Bay Pier, Vicky and Caz were joined by just 27 guests and Maisie the dog for a beautiful, intimate ceremony. They had a special reading by a close friend, exchanged vows and rings to become Mrs and Mrs. "It was over so quickly," said Vicky, "we were both really nervous but walking in and seeing all our friends and family there made us both smile." After all the official documents were signed they had they confetti shot, complete with thousands of petals, hand dried by Vicky's mum, and drank champagne. They then hosted afternoon tea and enjoyed a reception on the pier amusement, inviting all their guests to ride the carousel with them.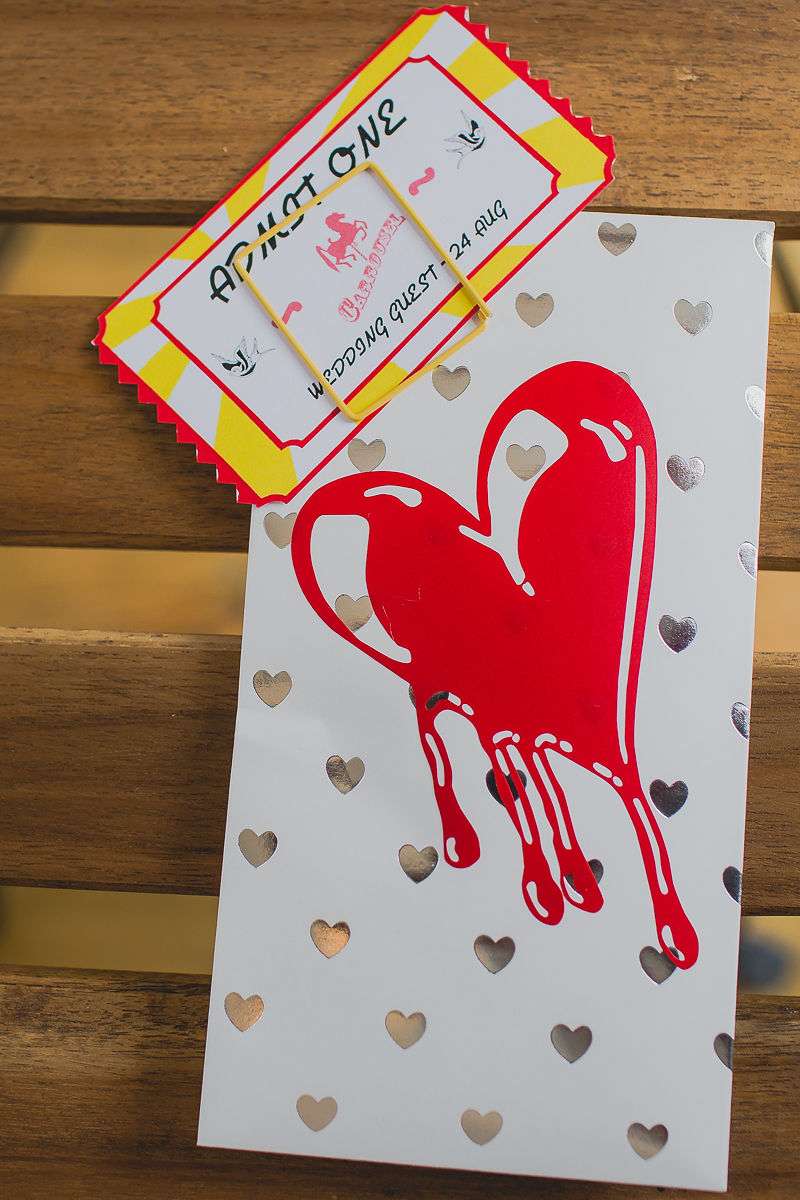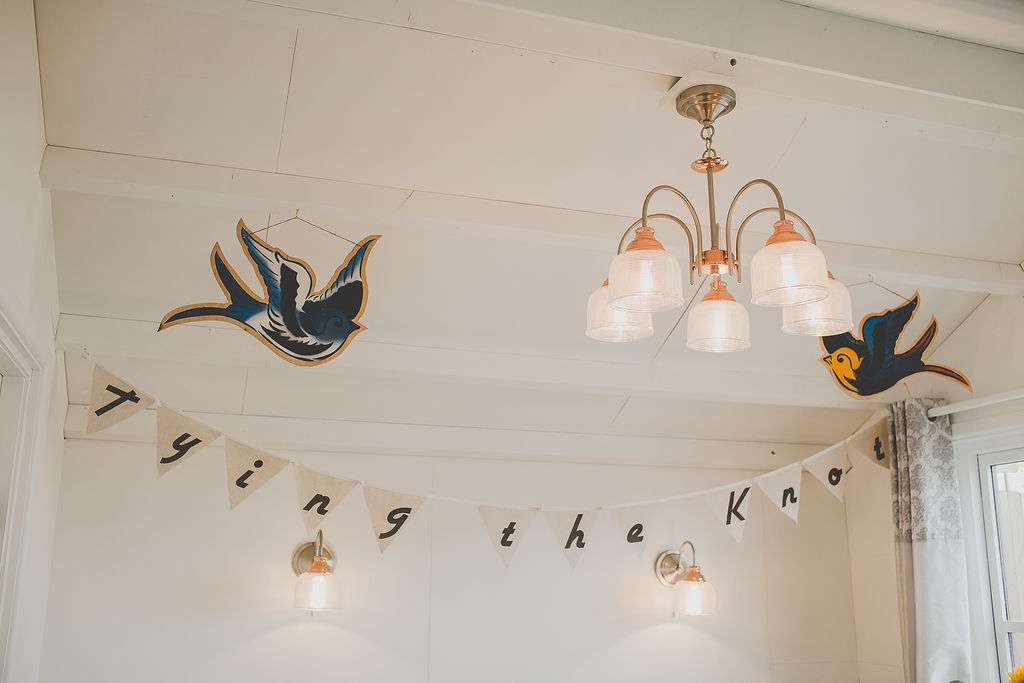 Their favourite thing about planning their wedding, was getting to plan it together! They planned it in just four months, and were lucky to find that their chosen venue, photographer, caterers and nearest and dearest were all available. They used Pinterest to collate their ideas, and enjoyed making playlists, designing the decor and the invites. To keep themselves in check and avoid getting stressed out about how much they had to do, Vicky compiled a weekly check sheet and then listed the logistics for the day which they were able to give to the venue coordinator to ensure everything went off without a hitch.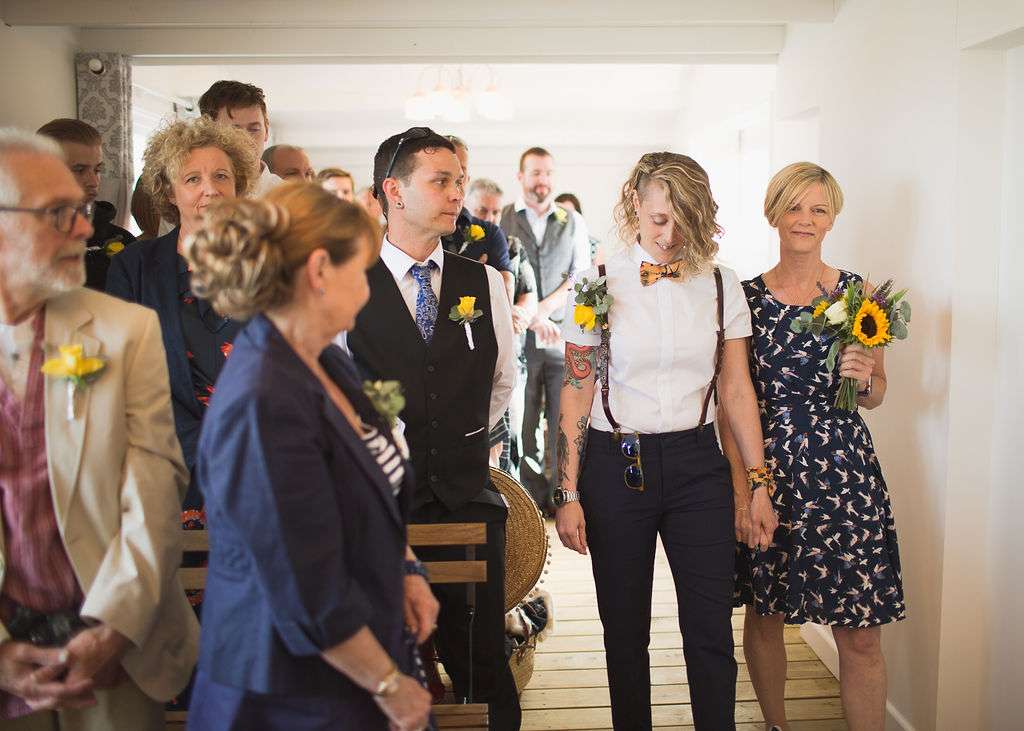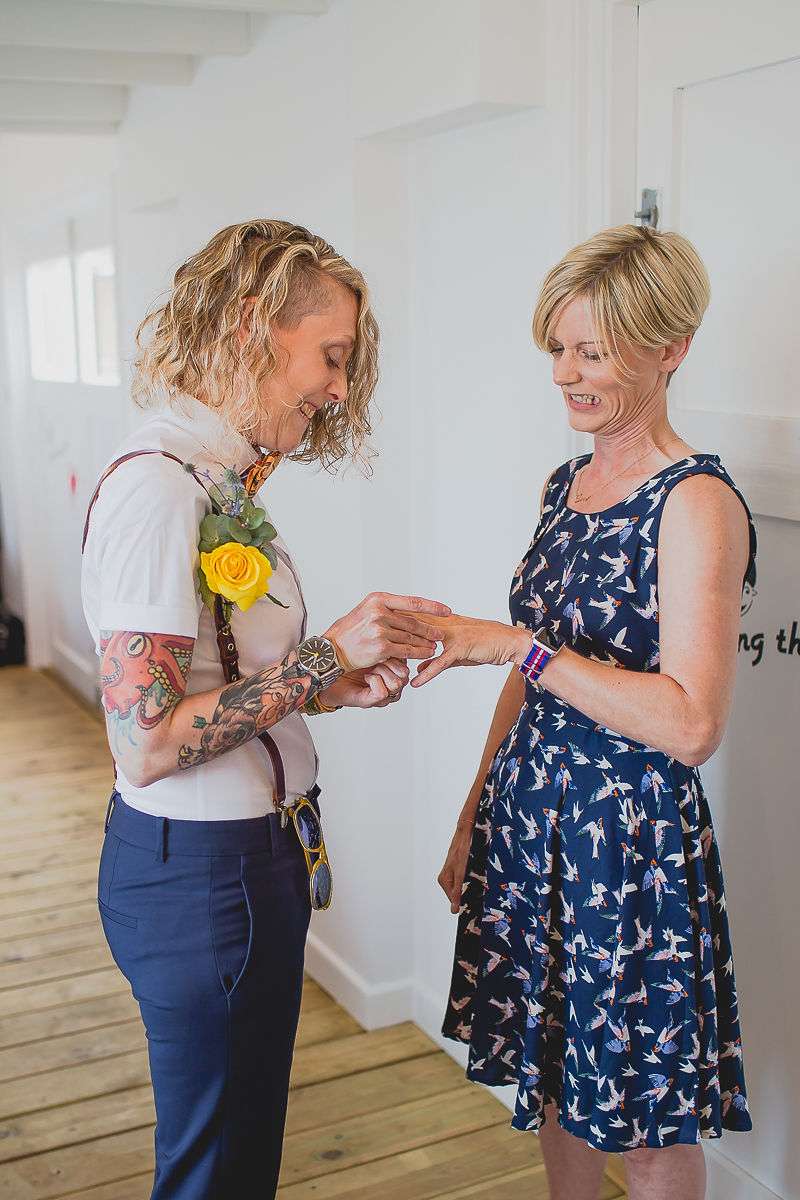 Vicky and Caz' advice for other couples when it comes to planning your day is just to be true to what you want; stick by your guns when it comes to guest numbers, food choices, entertainment etc. "It's easy to get sucked into other people's view and wants, but it's your day. Also – try not to be a control freak. With lots of things to think about it's quite tricky to let go, but it will only add stress to your day if you don't make peace with the fact that something might not go to plan!"