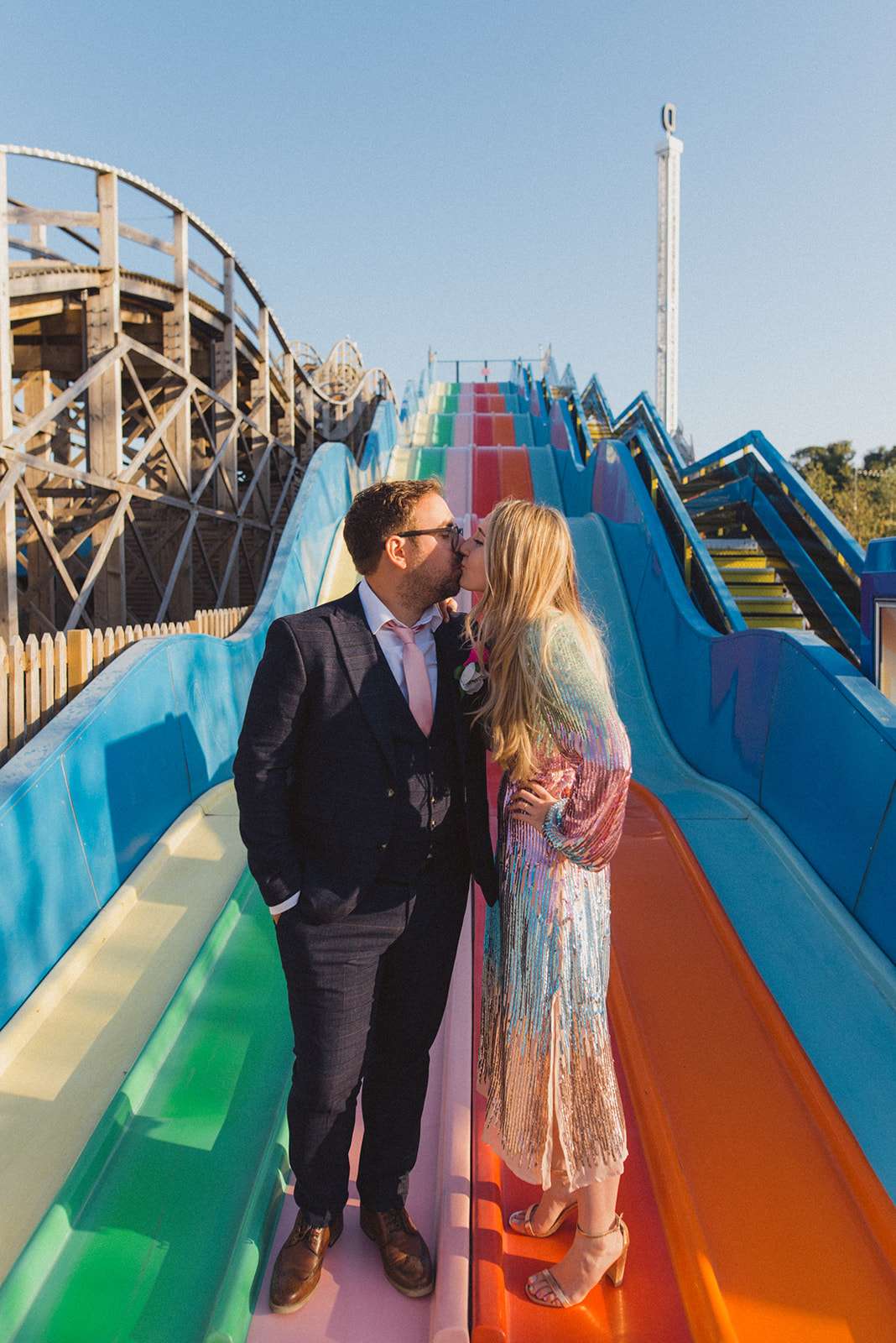 Becca and Lewis had a two-part wedding. Their elopement ceremony took place on a boat at Niagara Falls and they hosted a big reception party for all their loved ones when they returned home to the UK at Dreamland in Margate. Their inspiration was colour… and lots of it! From rainbow balloons to the bride's Rixo dress (an eBay find!) and their incredible rainbow streamer photo backdrop, they went all out to make their party as fun and vibrant as possible.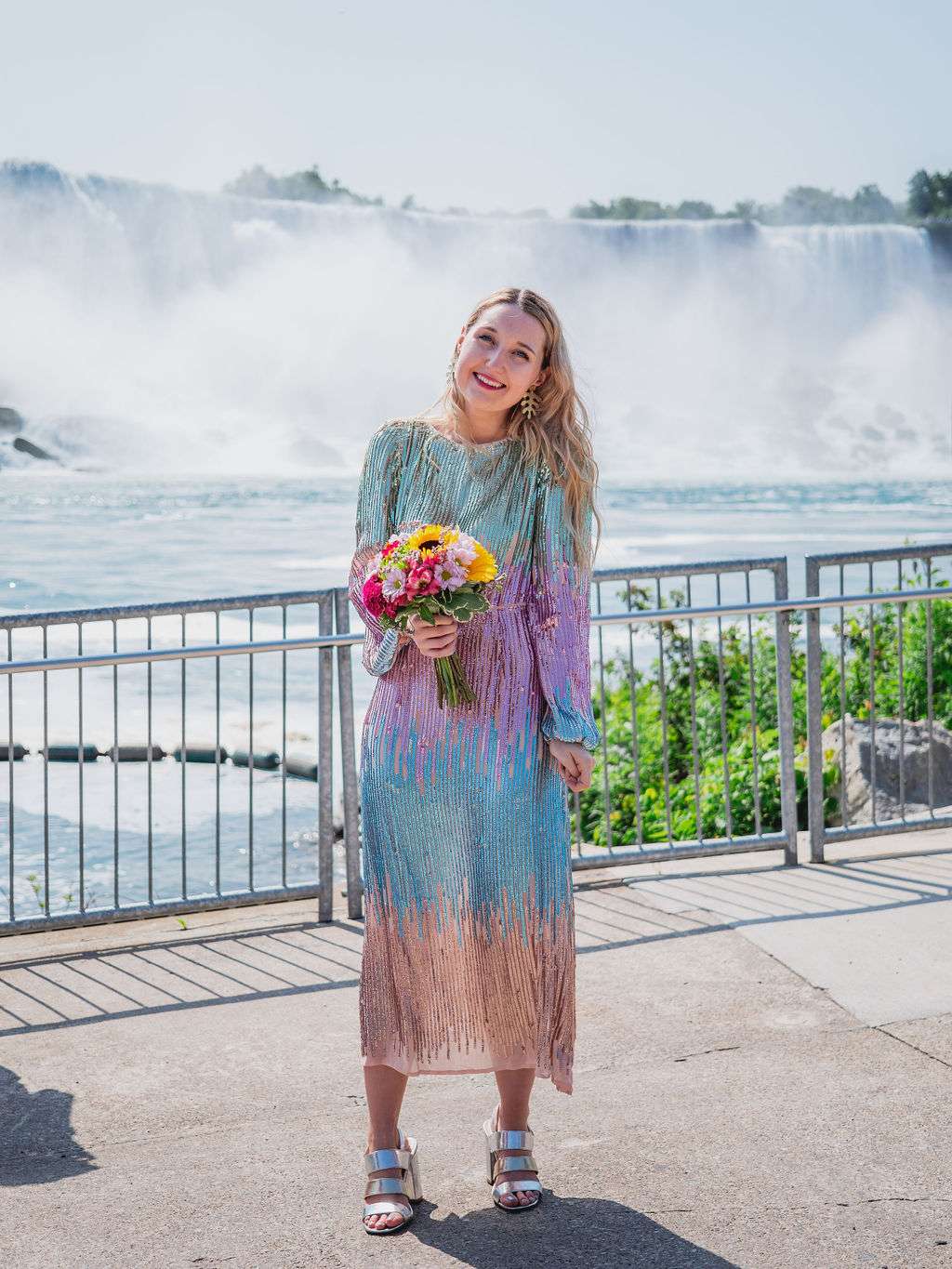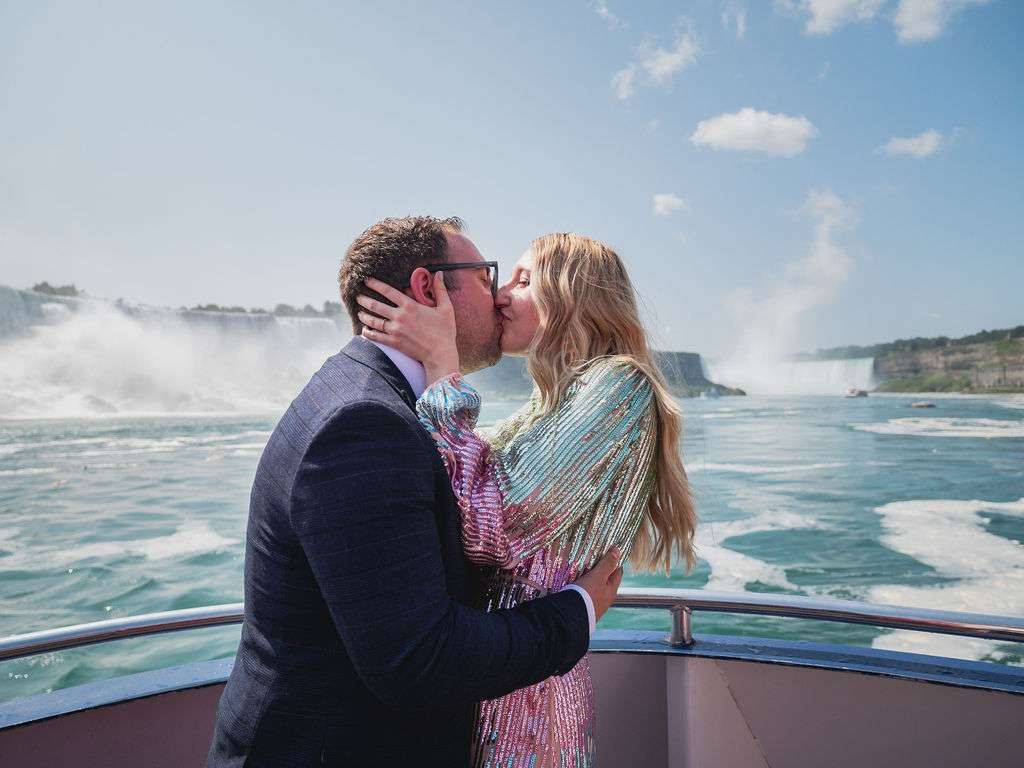 For all their rainbow decor needs they hired Rachel Emma Studio instead to make their dreams come true, "She did a way better job than we could have!" Becca laughed.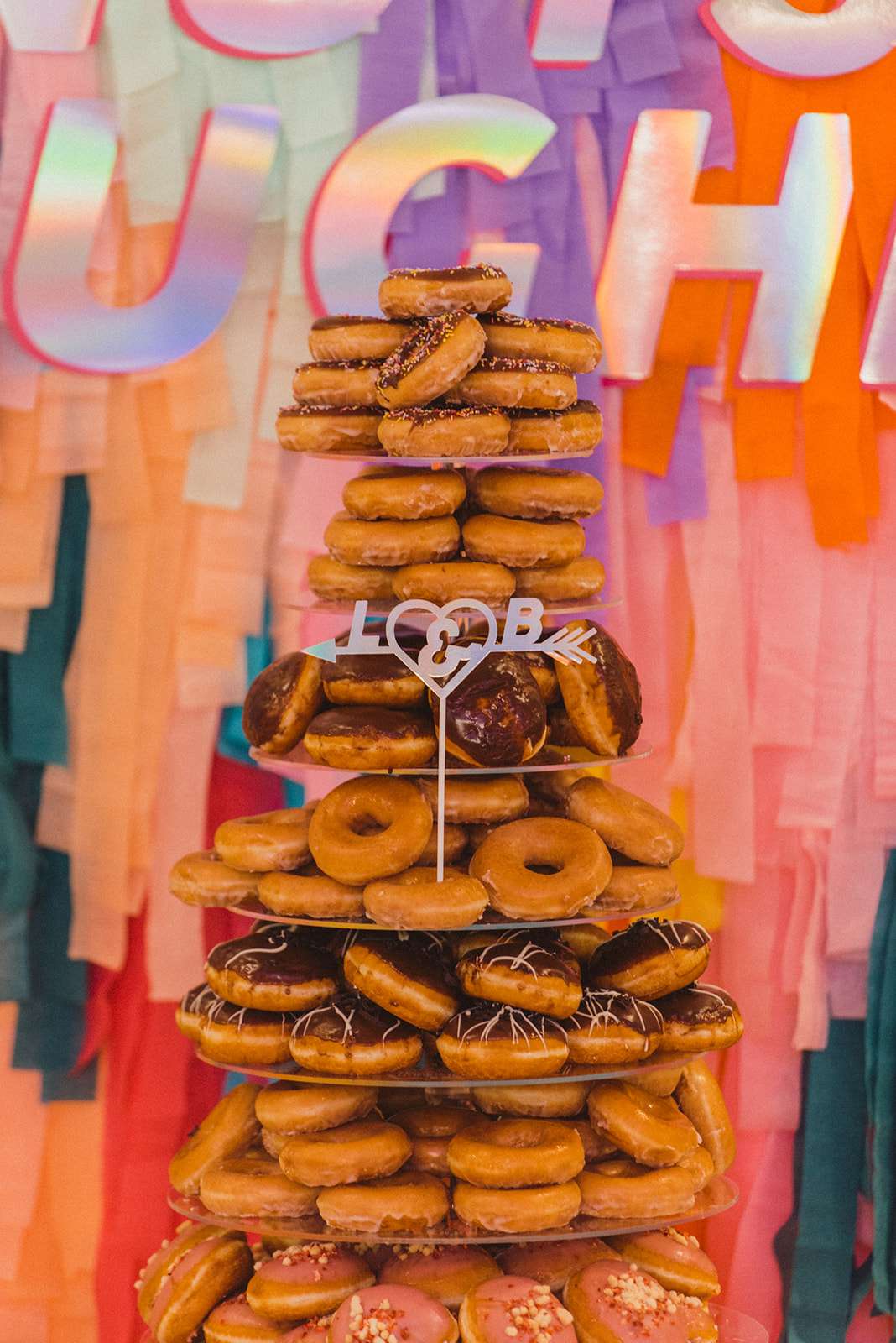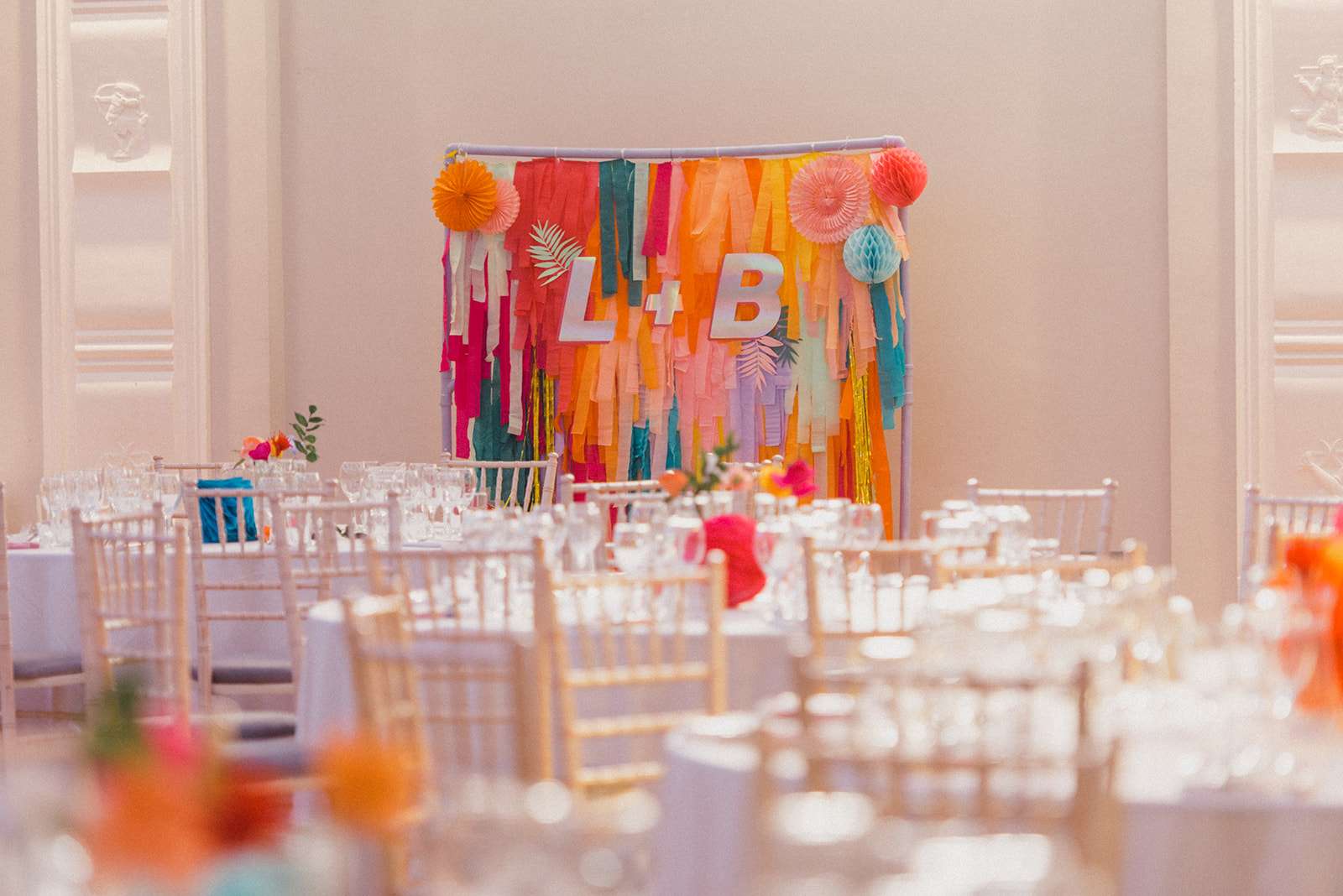 Both being quite shy, having an elopement ceremony on their own suited them perfectly (they were away travelling for three months anyway). Then, once they took the 'wedding' out of their reception party it ended up being a much more affordable way to do it. Instead of a wedding cake they had Krispie Kreme doughnuts and rather than a formal sit-down meal they served fish and chips!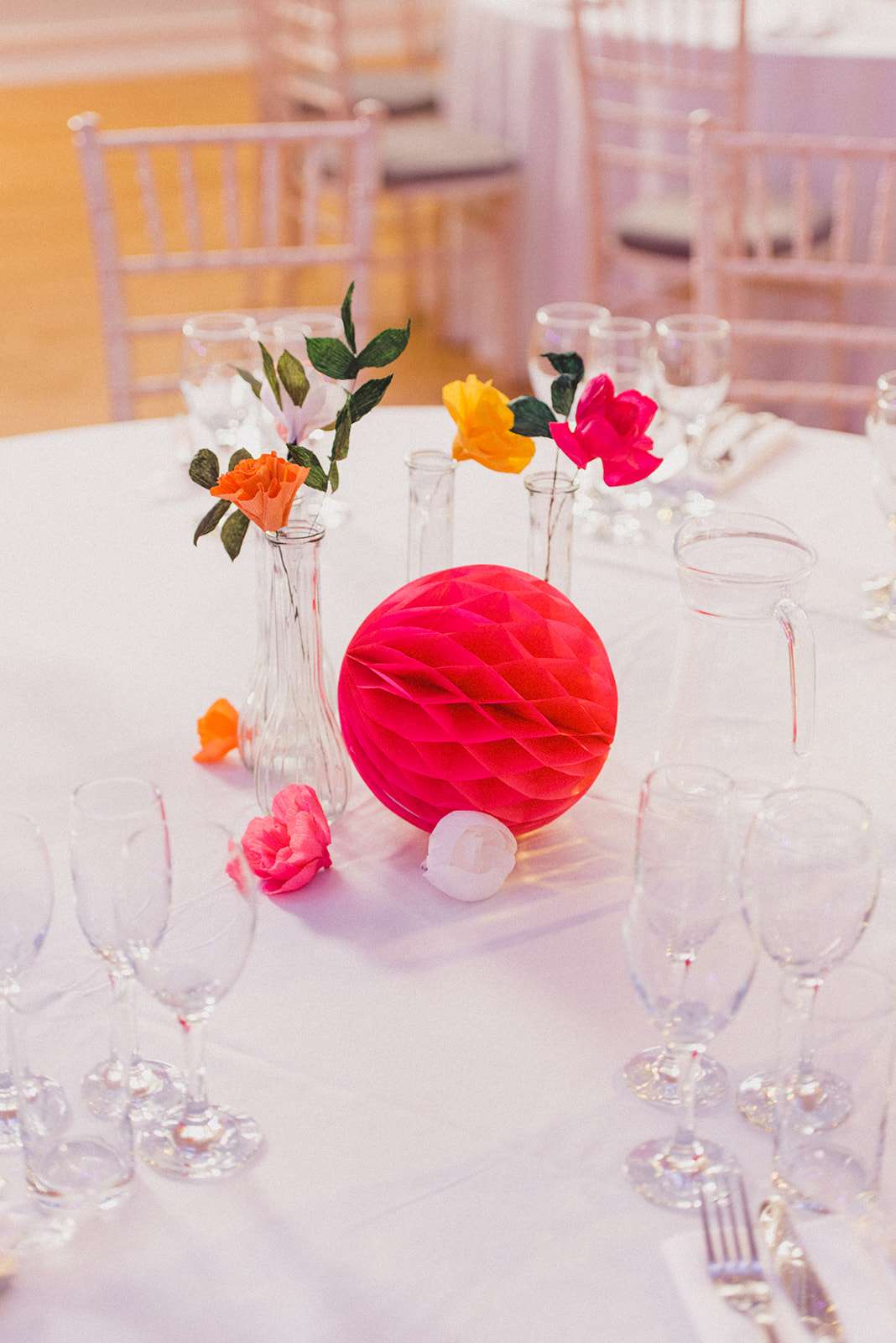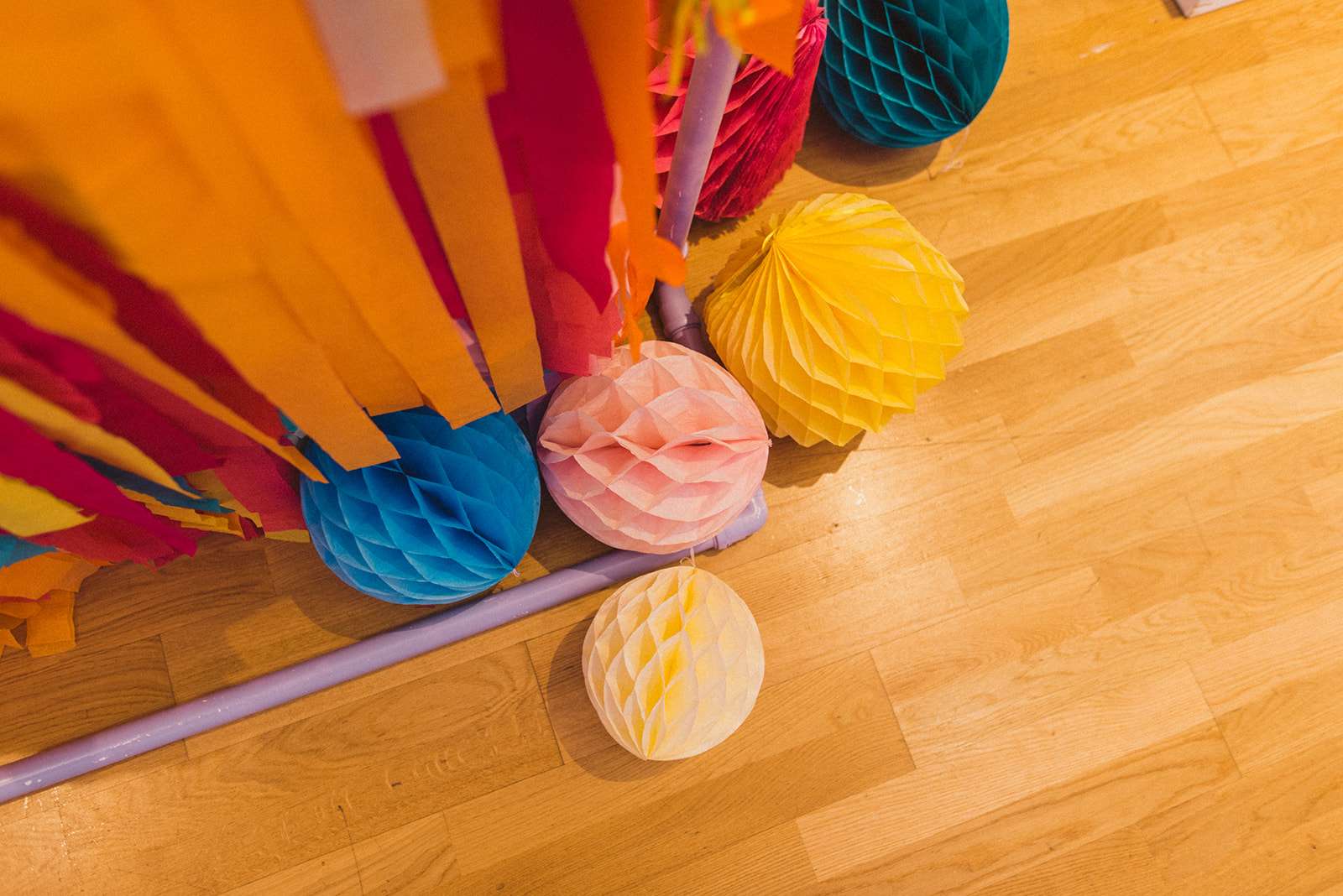 "Our elopement to Niagara Falls was pretty unique as was having our reception at an amusement park", Becca said. "We took all of our reception guests on the Scenic Railway at Dreamland which was definitely an experience too. The Dreamland venue was our biggest expense but it also included wine and food!"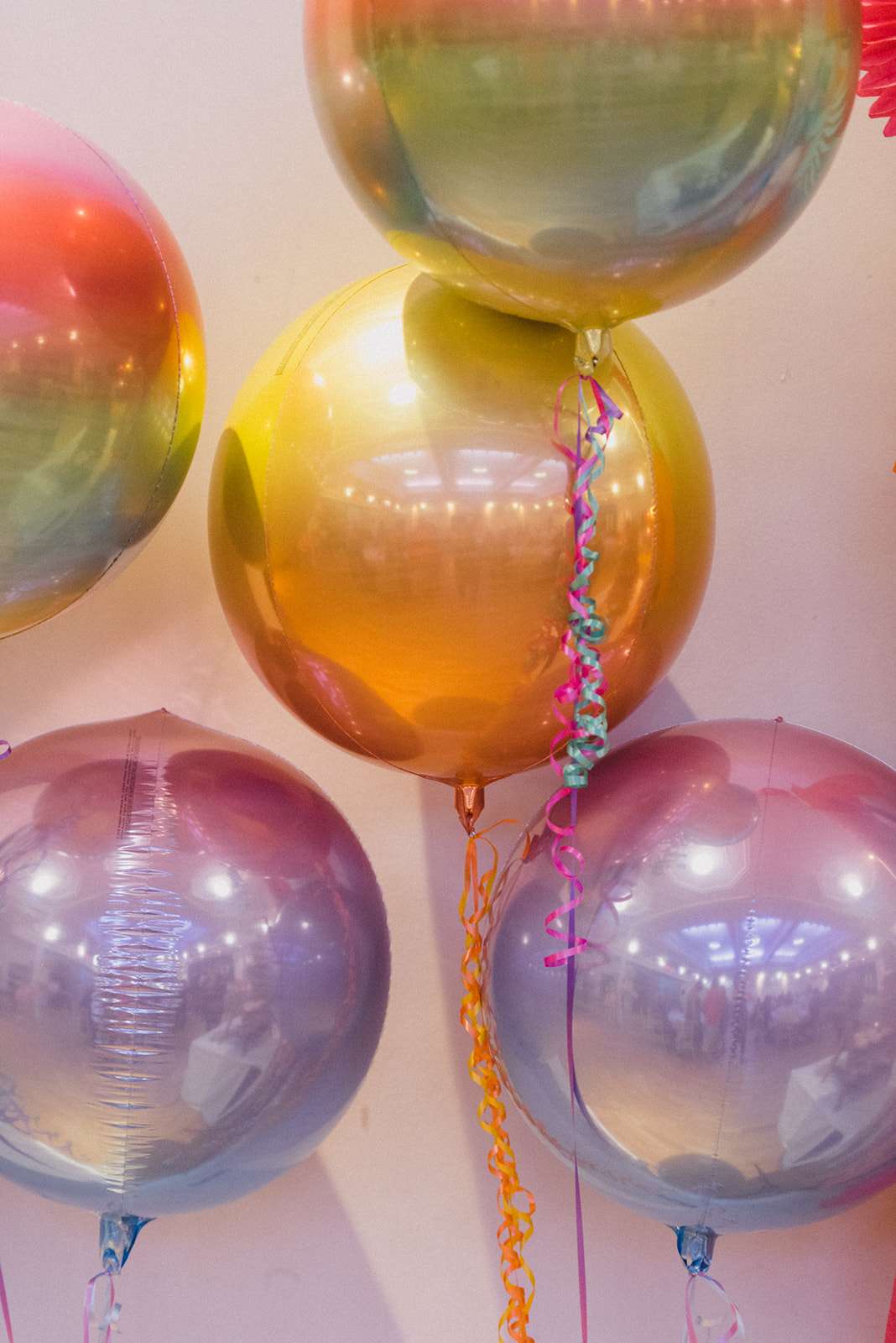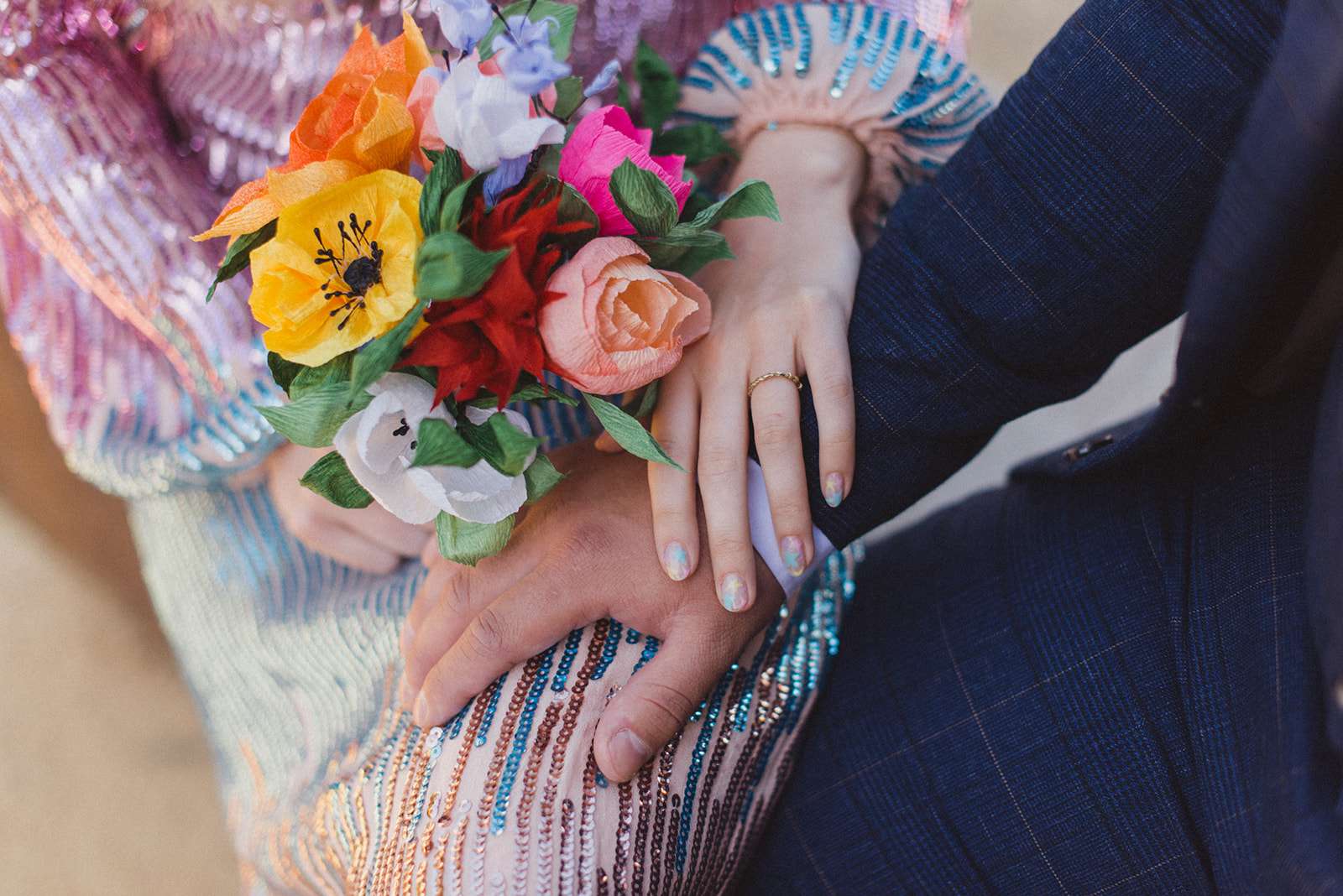 "Do what makes you happy", Becca advises in conclusion, "It's a bit cliche but so true! The best thing our wedding was being able to really make the days fit to our style. We're quite quirky and offbeat and a traditional wedding would have not suited us at all."