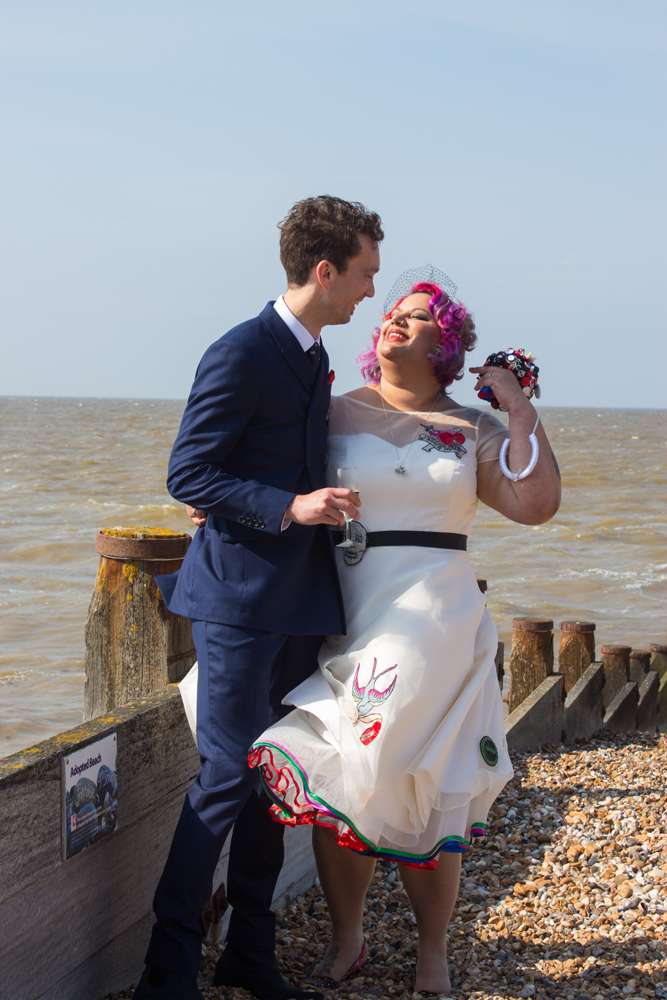 Tahmina and Tom's wedding was a rock and metal festival by the sea, held at the East Quay Venue in Whitstable. As they'd met at uni and hit it off straight away by sitting the corridor talking about music and sharing a bottle of Jack Daniels, it was only right that music played a huge part in their big day.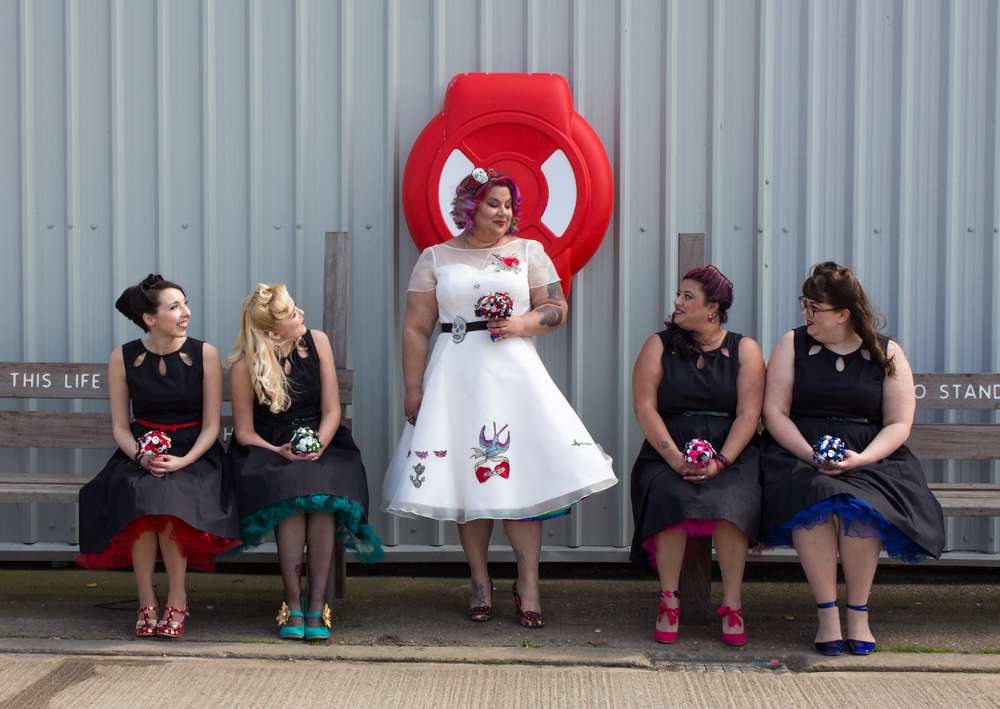 Right from the off guests knew they were in for some festival-style fun, with Wedfest wedding invites that looked like festival tickets and lanyards made up for the wedding info and order of the day. Music was a central part of their ceremony too, with Tahmina walking down the aisle to Wicked Game by HIM and them both walking back up with TNT by AC/DC. "Our ceremony was the bit we were least looking forward to," Tahmina explains. "Despite the tattoos, coloured hair and loud mouth persona, I'm actually quite shy and suffer from crippling anxiety when I'm in an uncomfortable situation. The thought of a room full of people watching me walk down the aisle and stand there brought me out in hives, so we chose the quickest option given by Kent County Council – it was over within 10 mins!"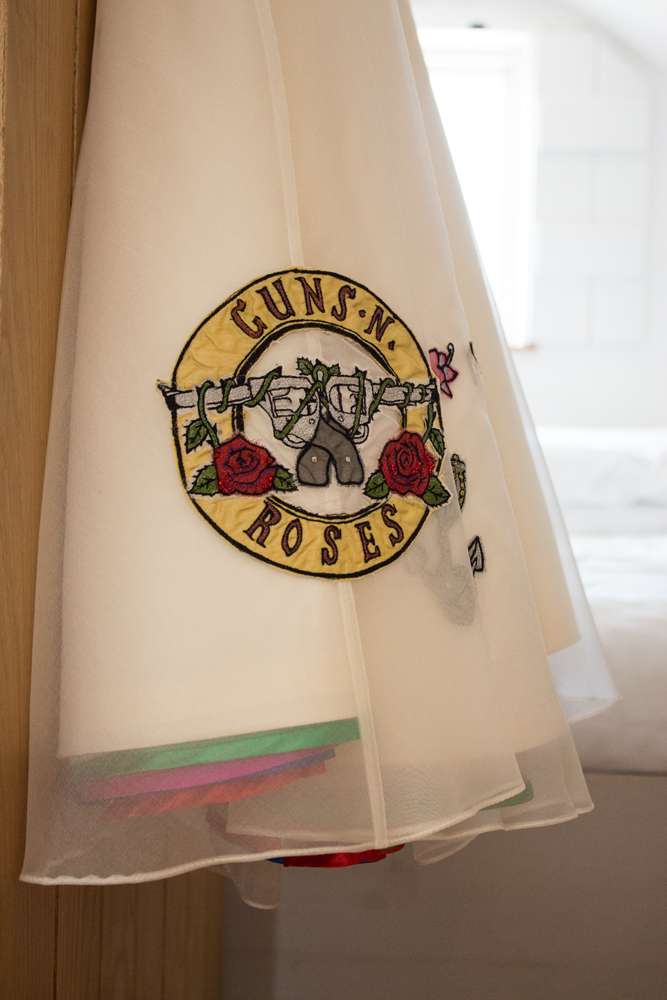 After their ceremony, Tahmina and Tom splashed out with their reception, serving oysters with the canapés, lobster as main course, and help-yourself beer and wine. "As the reception was the most important part to us and we LOVE our food and drink, we felt the biggest part of the budget should be spent on it," she said.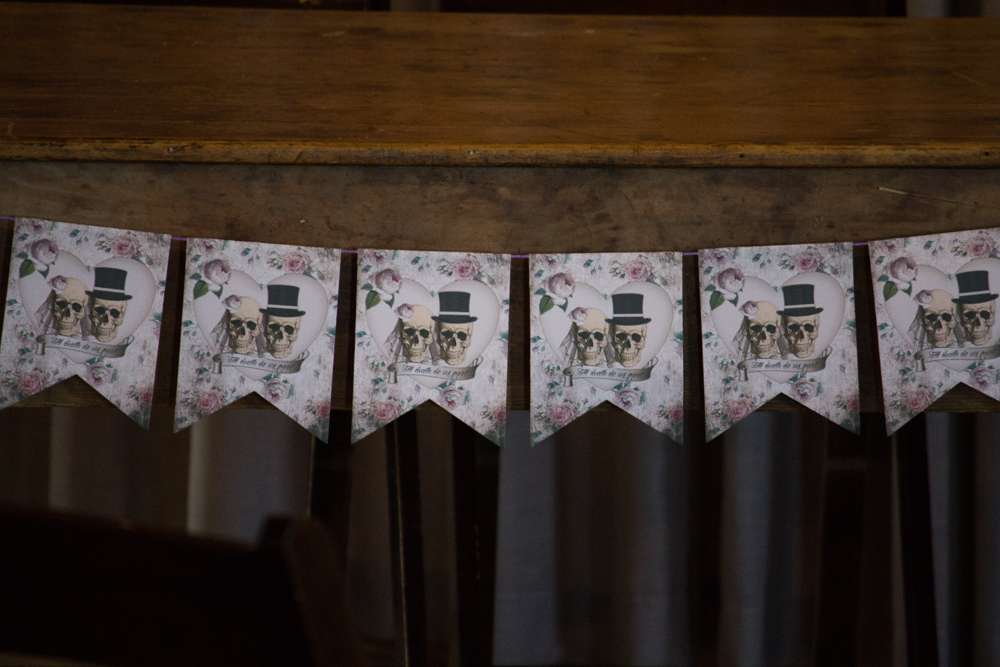 Her dress, which was tea-length and covered in personalised embroidered patches was also quite a sizeable expense, but one that she says was completely worth it. "Not being a very girly girl, I had no idea what I wanted out of a wedding dress, other than not being too wedding-y! I thought I would just wear a cool black dress, but then when my bridesmaid Clare showed me a picture from The Couture Company, I knew Jo would be the one making my dress. It was worth every penny as right from the very first email contact she put me at ease and made me feel that even weird old me can look fantastic in a dress! None of my silly ideas were too silly and I felt a million dollars on the day!"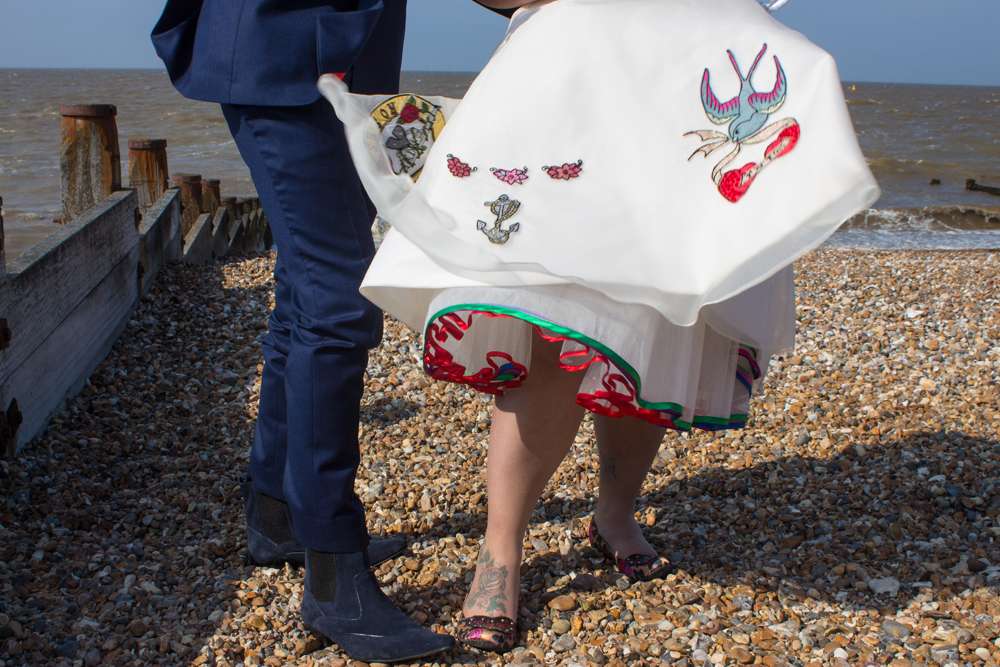 To continue the metal festival feel, Tahmina and Tom also had fun foam hands printed with #TnTFest2016 on them, had a tattoo station, and used mini bottles of Jägermeister as their favours – rumour has it that after dinner, they had an epic Jäger-train! Their cake (made by Tahmina's cousin Cakestar London) featured raven and monkey skulls made from white chocolate, and Tahmina herself painted some skulls to dot around the ceremony as decor.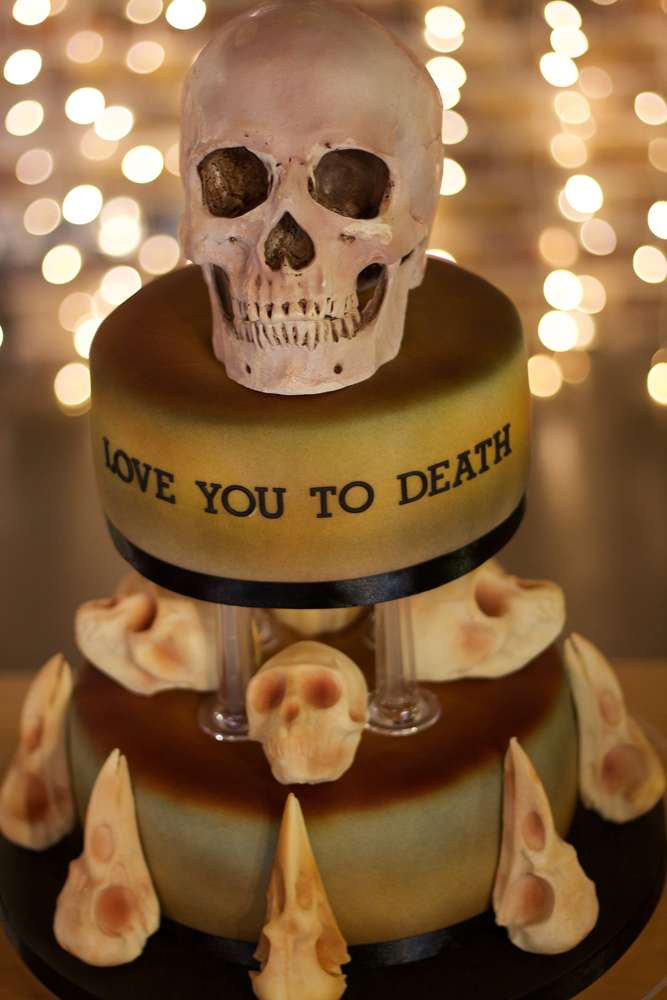 When we ask couples for their advice for future brides and grooms, the most common answer we get is to do what is best for you, and Tahmina says that whilst this is undoubtedly true, her biggest piece of advice would be to "Go out of your way to engineer it so that you maximise your enjoyment of the day. For us this included things such as arriving a few days early and leaving a few days after to treat it as a holiday, having foods that we like to eat, or music that we want to party to. If your guests can see you enjoying yourself then they are more likely to enter the world you've created for the day – plus, it's a waste to not be able to enjoy it yourself."