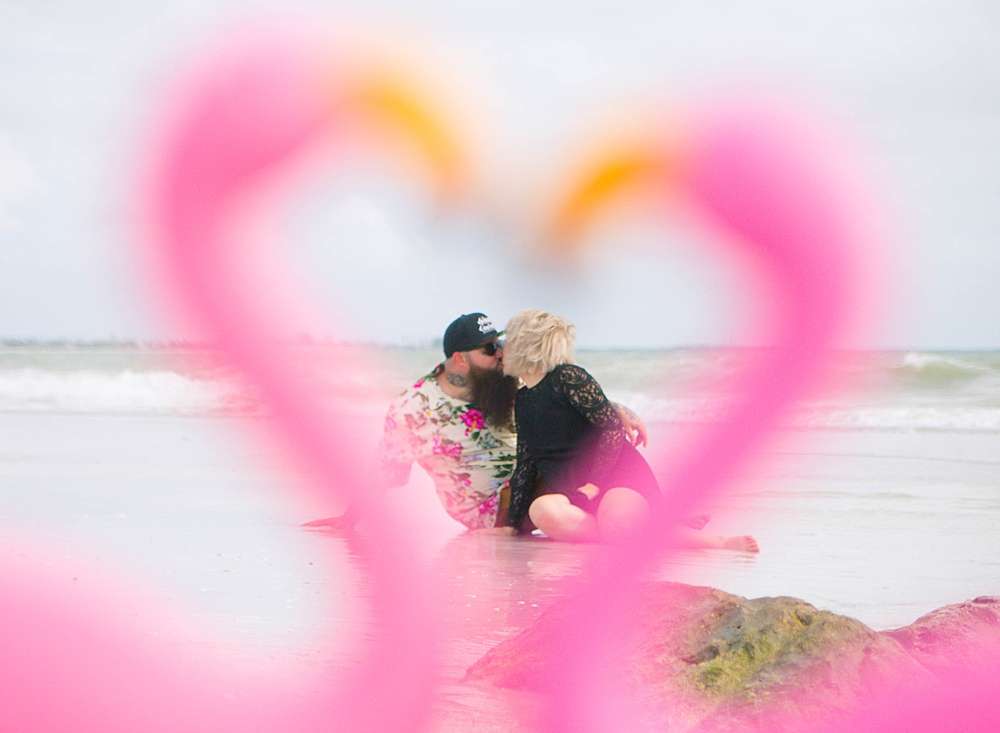 Lindsey and Kyle's engagement shoot is on a whole next level of CUTE. Kat first saw this in the Rock n Roll Bride Facebook group (which you can join here) and fell in love with them and their approach to wedding planning, as exemplified by this tropical-inspired photo shoot.
Although they'd originally had a mini shoot right after their engagement, Lindsey and Kyle chose to redo them to stay true to who they were as a couple. Lindsey explains: "I was inspired by seeing another photo shoot that a couple had done a flamingo theme. As our wedding was having a tropical theme it was perfect. It didn't quite work out with what we were aiming for – apparently it's very hard to find lawn flamingos in Florida in the summer (who knew?) – so we just decided to keep shooting. We were going out of town the next day for a tattoo convention in New Mexico, so we just went out to the beach, to have fun and to make it work!"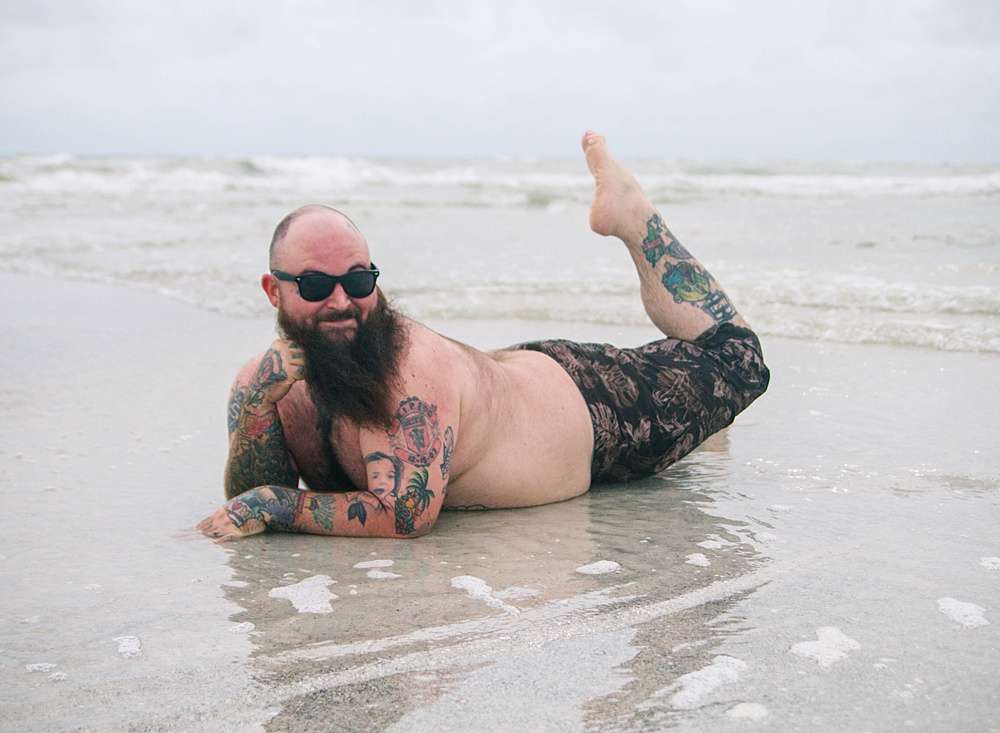 Their shoot was located on St Pete Beach, Florida, at the public access beach, with V Simpson Photography – and we have to say, they're naturals in front of the camera. "Nothing was staged, and that's how I think we got the best out of it," Lindsey explains. Special mention should go to Kyle, too, who rocks the camera amazingly – what a groom!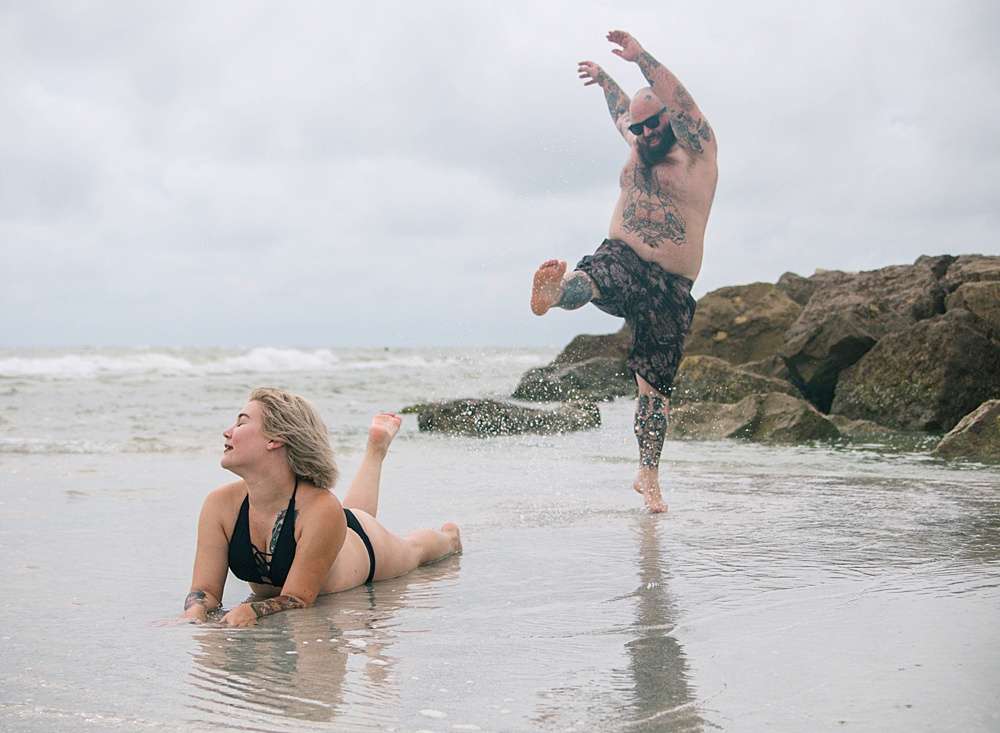 This shoot proves that wedding planning, and your wedding photos, don't have to be serious or stress you out. If you're naturally a bit silly, let that come out in your pictures! Not only will you be less nervous out by trying to appear perfect (whatever the hell that means!) or like someone you're not but you'll end up with some photos that truly feel like YOU.