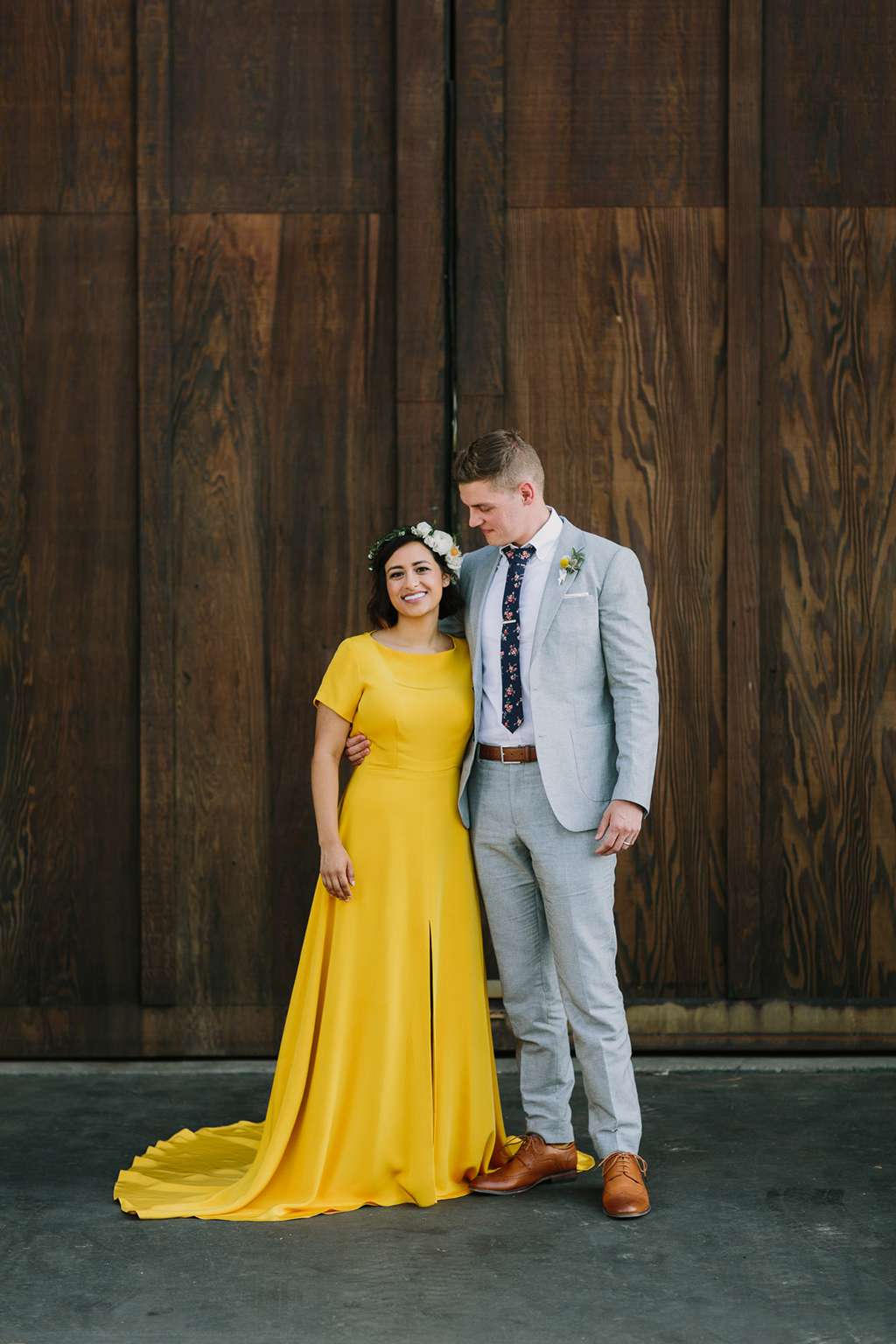 Carolina and Sam met while studying at the University of London several years ago. With Carolina from San Diego and Sam from Devon, they did many years of long distance while they they continued their studies separately, finally managing to settle down together in California to get married in August 2019.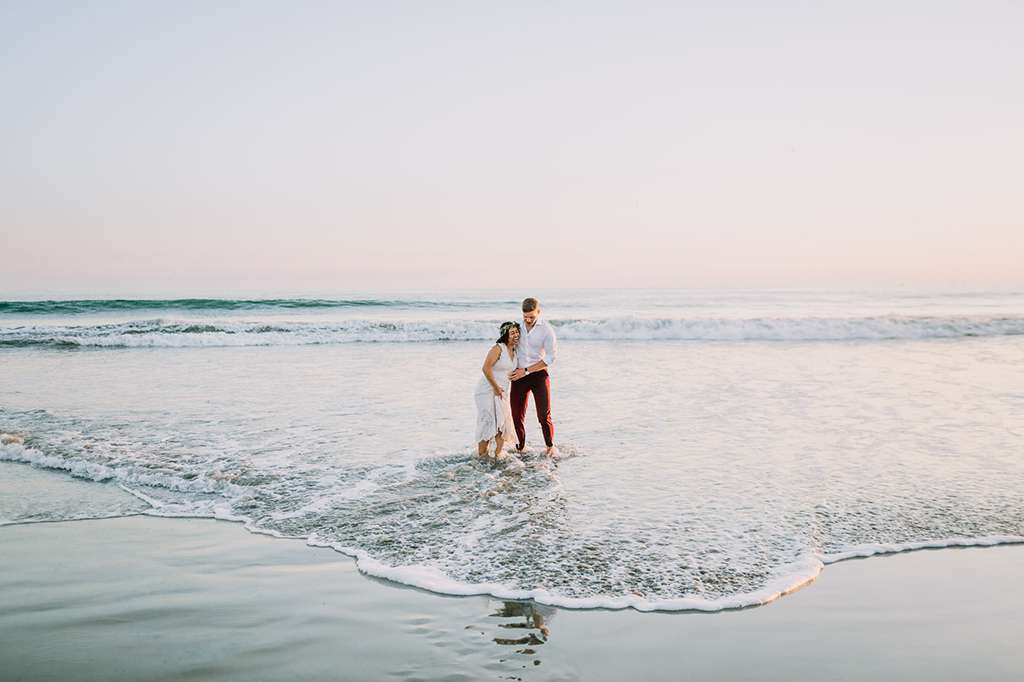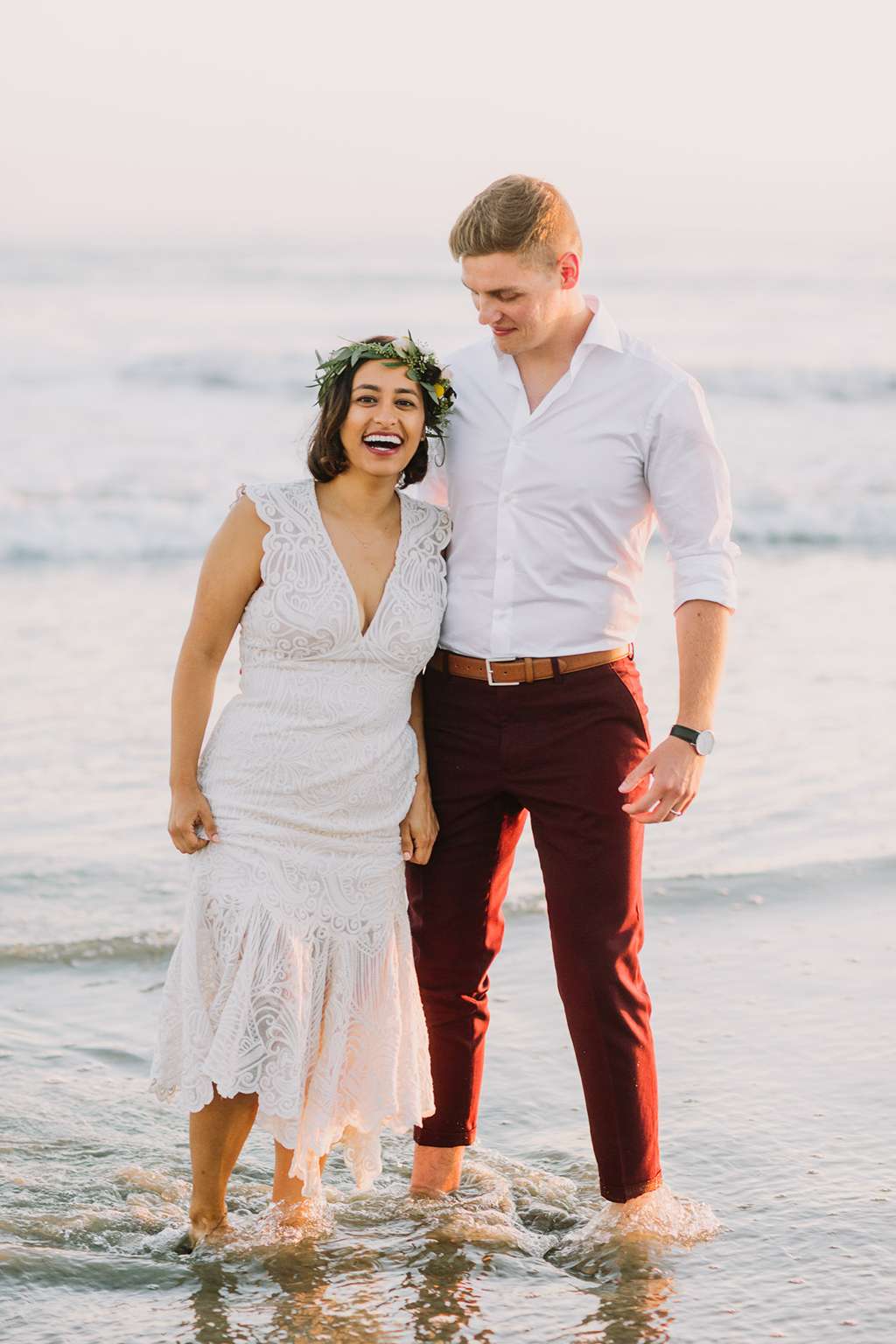 They wanted to move away from a lot of the traditional symbolism and formal elements of a wedding to create a celebration that felt true to who they are. They didn't have a single theme, but tried to work in accents that would tie everything together and create a relaxed and comfortable vibe. As Sam's family were travelling long distance, they wanted to make the most of the California coastal location so opted for an outdoor ceremony and reception.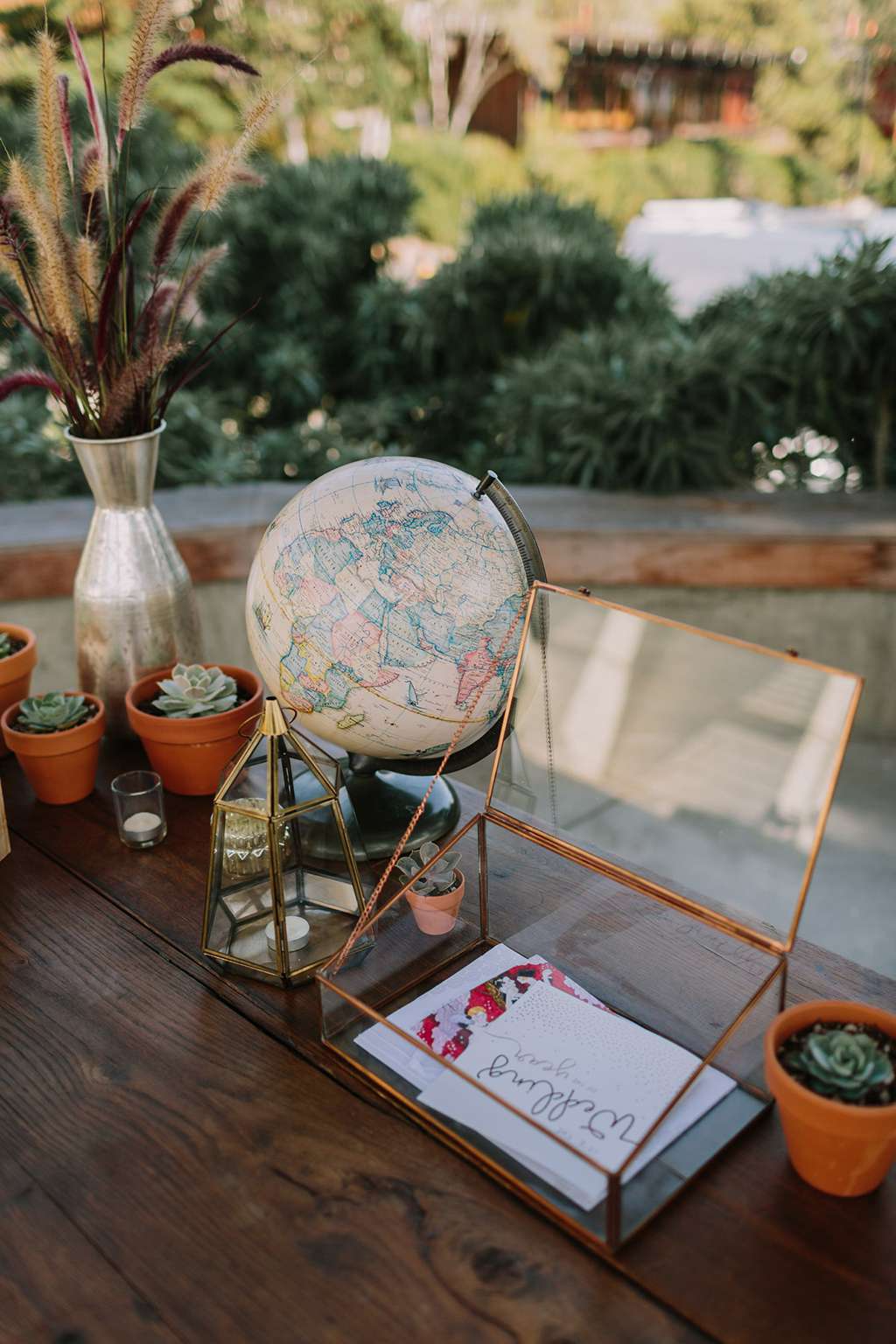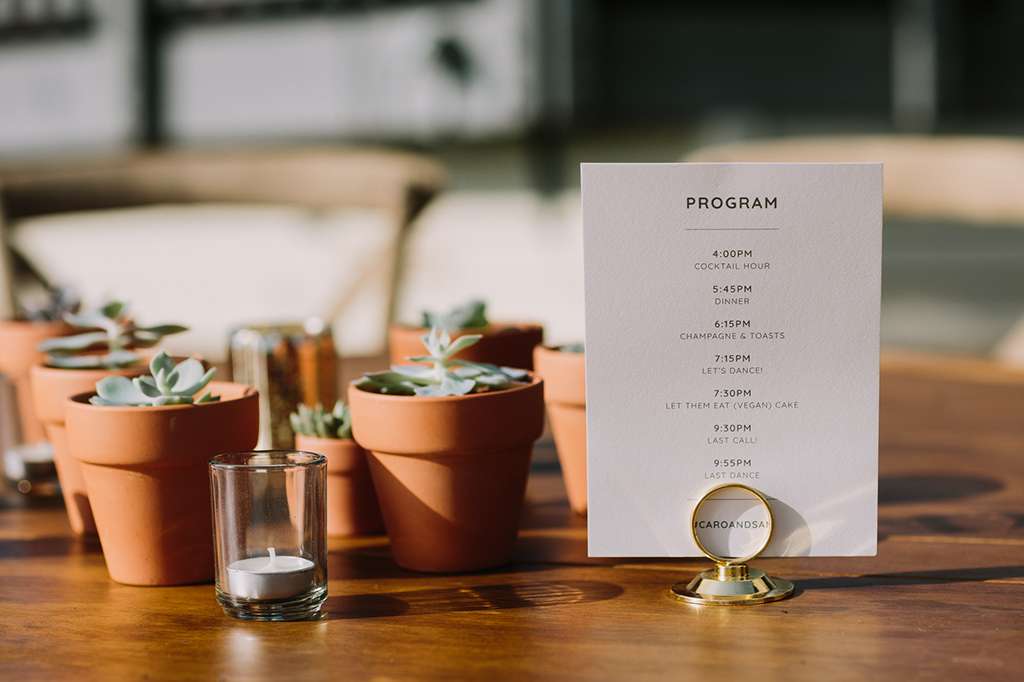 Neither Sam or Carolina are really big on being the centre of attention, so they decided to have a really small ceremony – just 14 people including the officiant and a five-month old. " After 10 years of being a couple we didn't want an elaborate ceremony," explained Carolina, "so instead we chose to only have our closest family and no decorations, in a circle around us on the beach. In the end this worked out really beautifully because we were able to walk out onto the sand together, get married in a brief and very personal ceremony, and leave no trace on the beach behind us."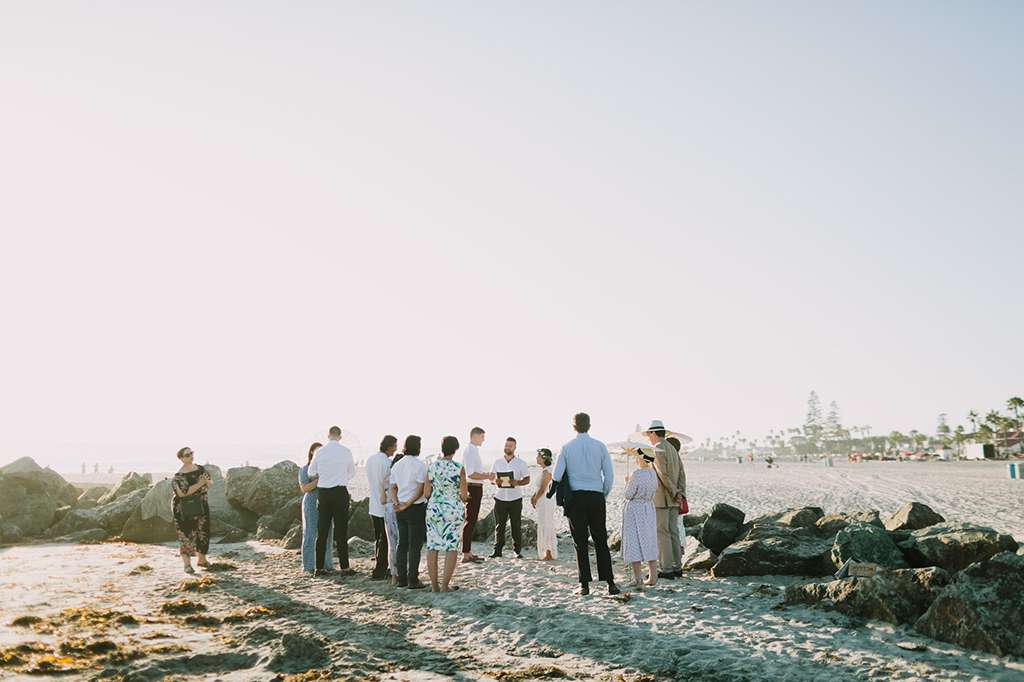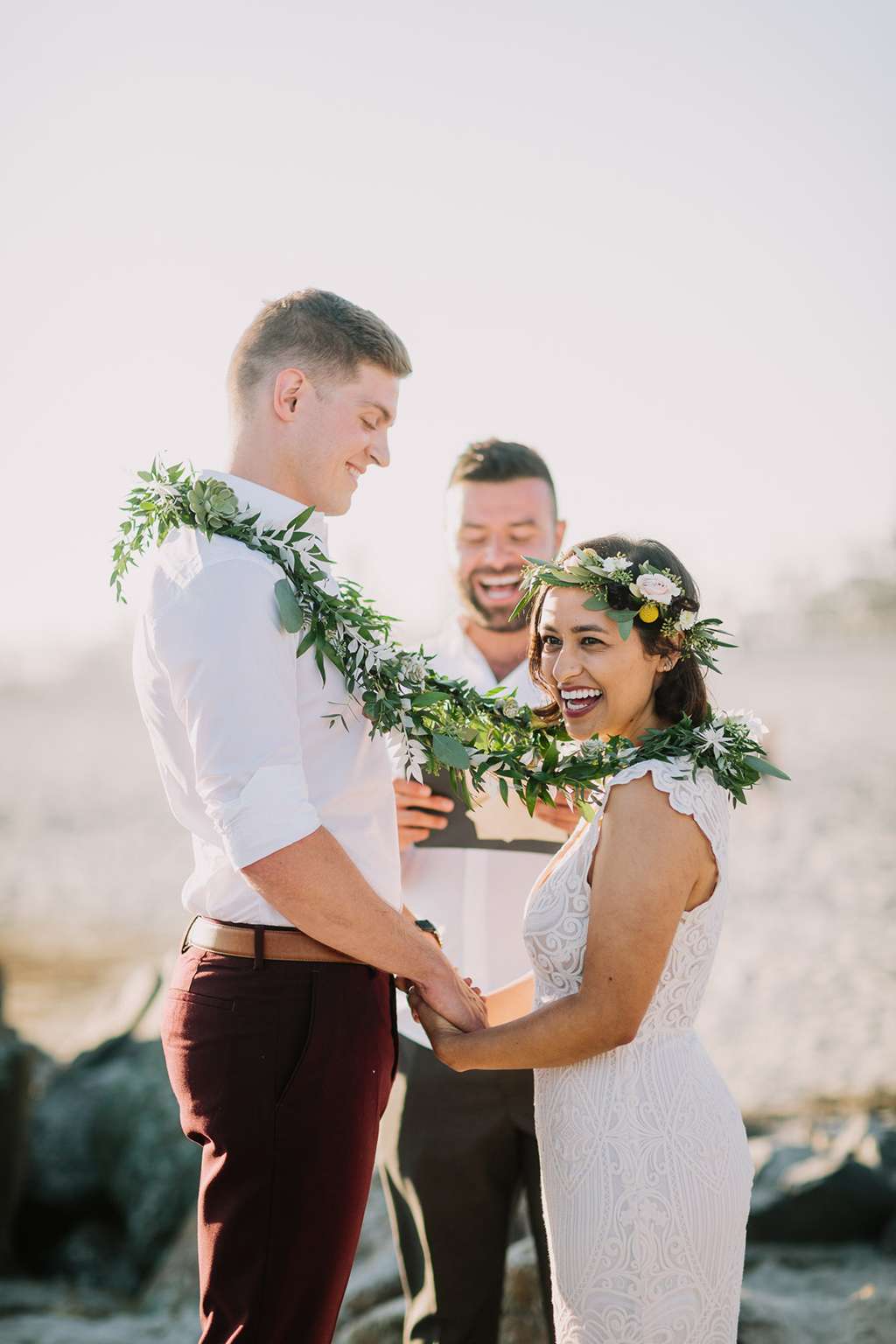 To spread out the festivities, their reception was held the following day at a nearby hotel and included a private dinner for the two families to get to know each other better. As the couple have both been vegan for years, they decided to make all the food and drinks vegan too – to prove to Sam's grandma that it could be done! They chose not to have formal seating and a buffet-style dinner, to ensure everyone was able to mix and mingle, cocktail style. Although the couple didn't do any material DIYs, they did plan a whole week of events for visiting friends and family that ended up being as much work as planning for the reception!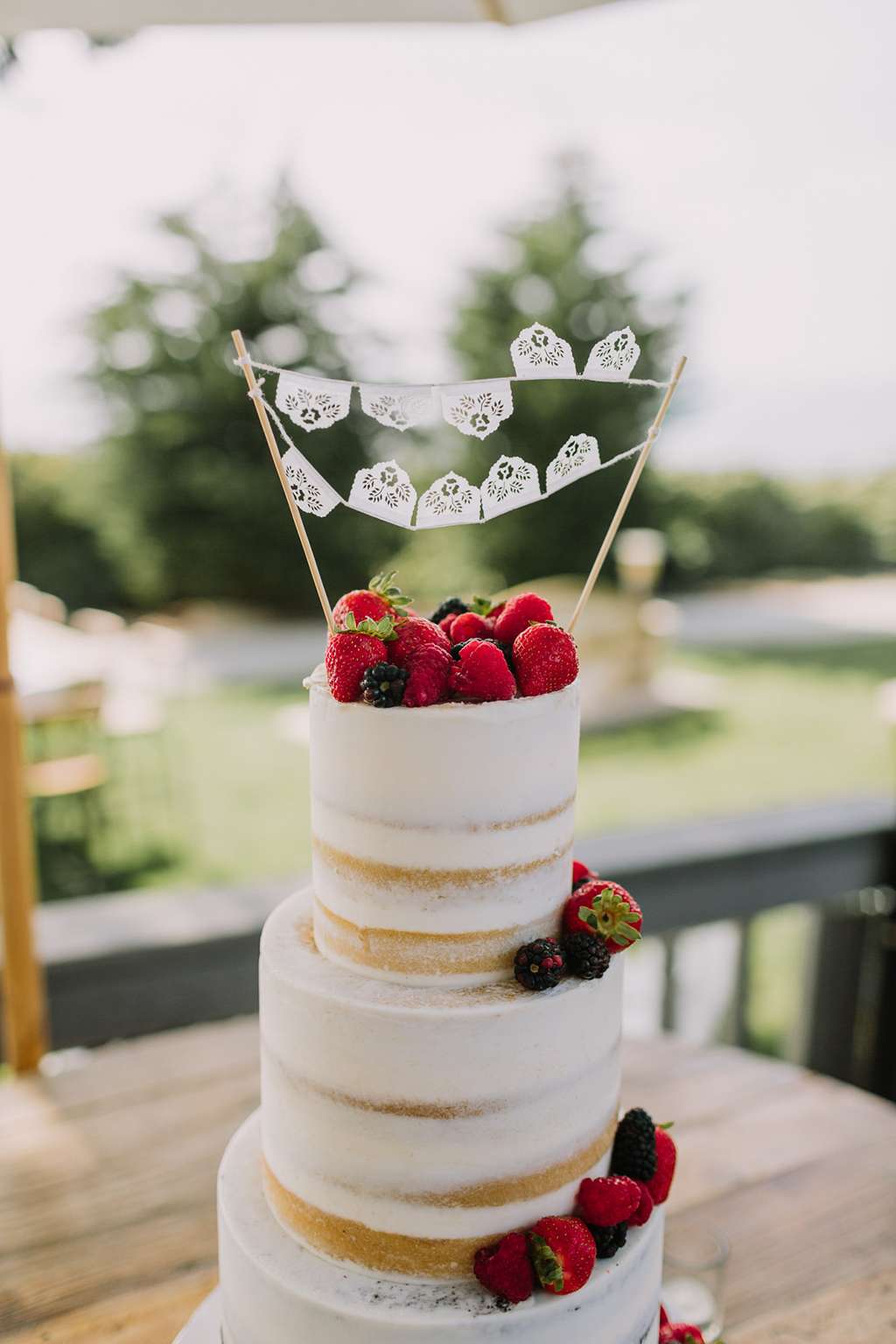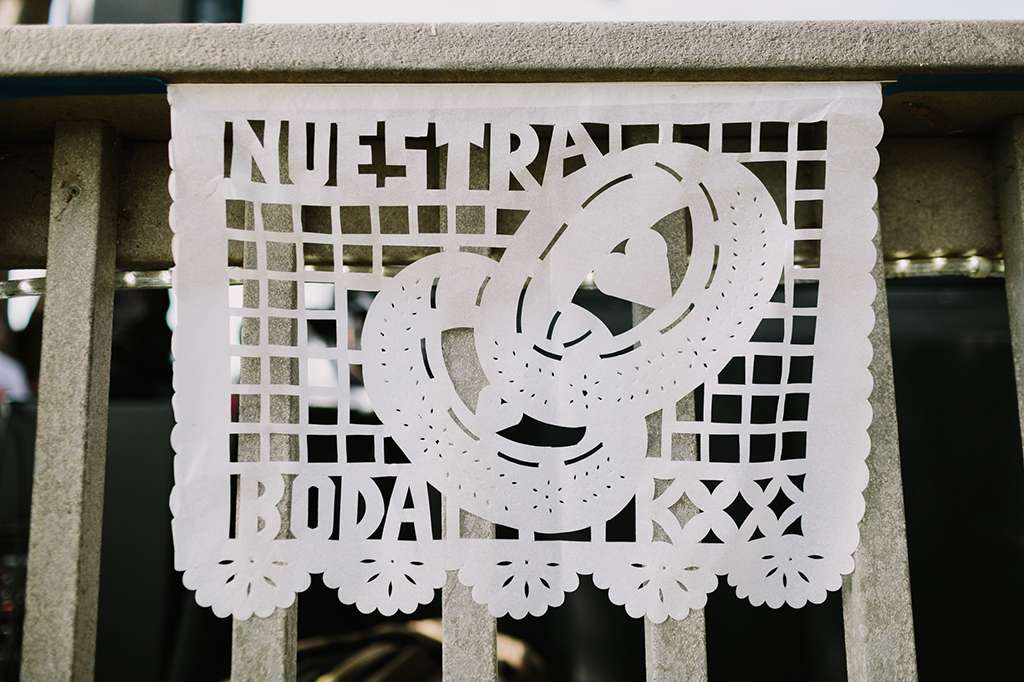 The couple's overarching advice for future brides and grooms – get a wedding planner! "Really, trust us!" laughed Carolina. "Ours was incredible. We only ended up back in San Diego until three weeks before the wedding so everything was done over email before we hired our planner. We wish we'd assigned someone sooner!"