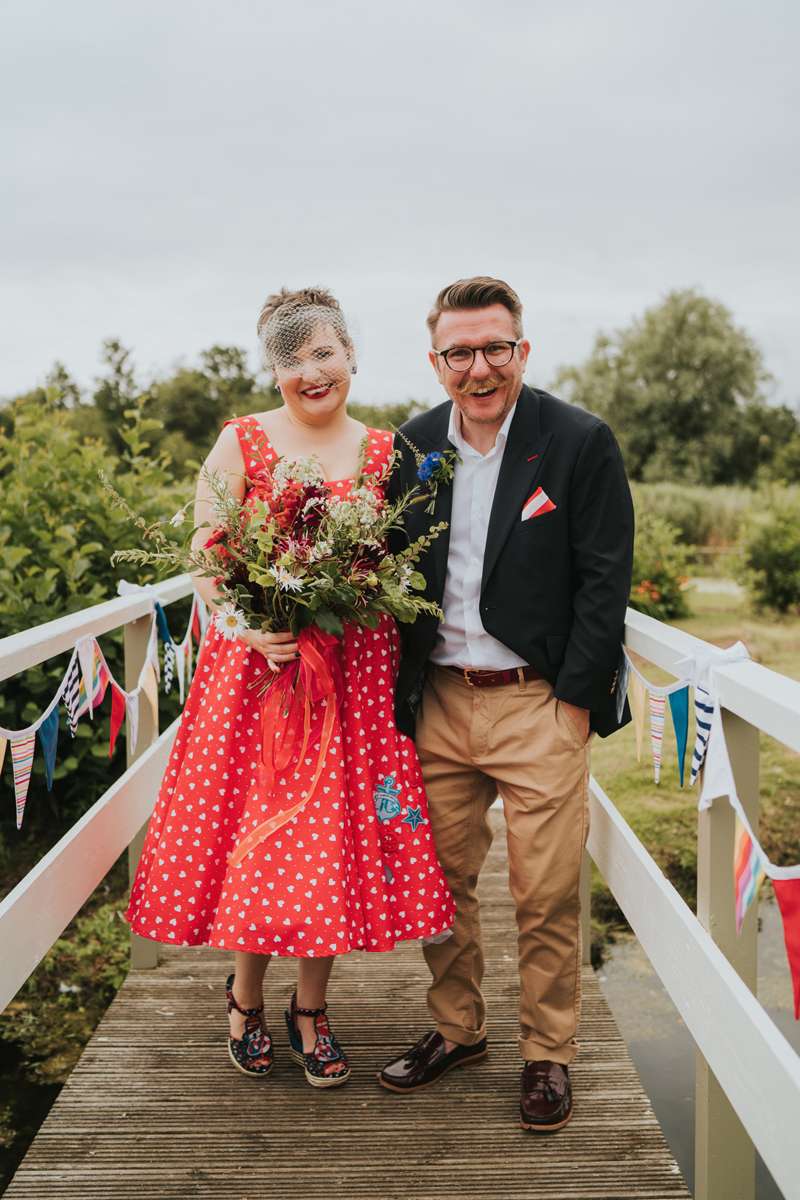 When planning their August wedding, Hannah and Anthony decided they wanted to play up to the Great British summertime as well as their love of retro flair. A friend made bunting, they printed seaside photographs of family members to decorate the venue and their cake was made to look like a sandcastle – complete with two crabs as a cake topper! On the tables they placed photographs of their dog, Wally, with seaside themed props. Even their rings were on theme – they were wooden rings by Hoot Cornwall, made using sand from Thorpeness beach.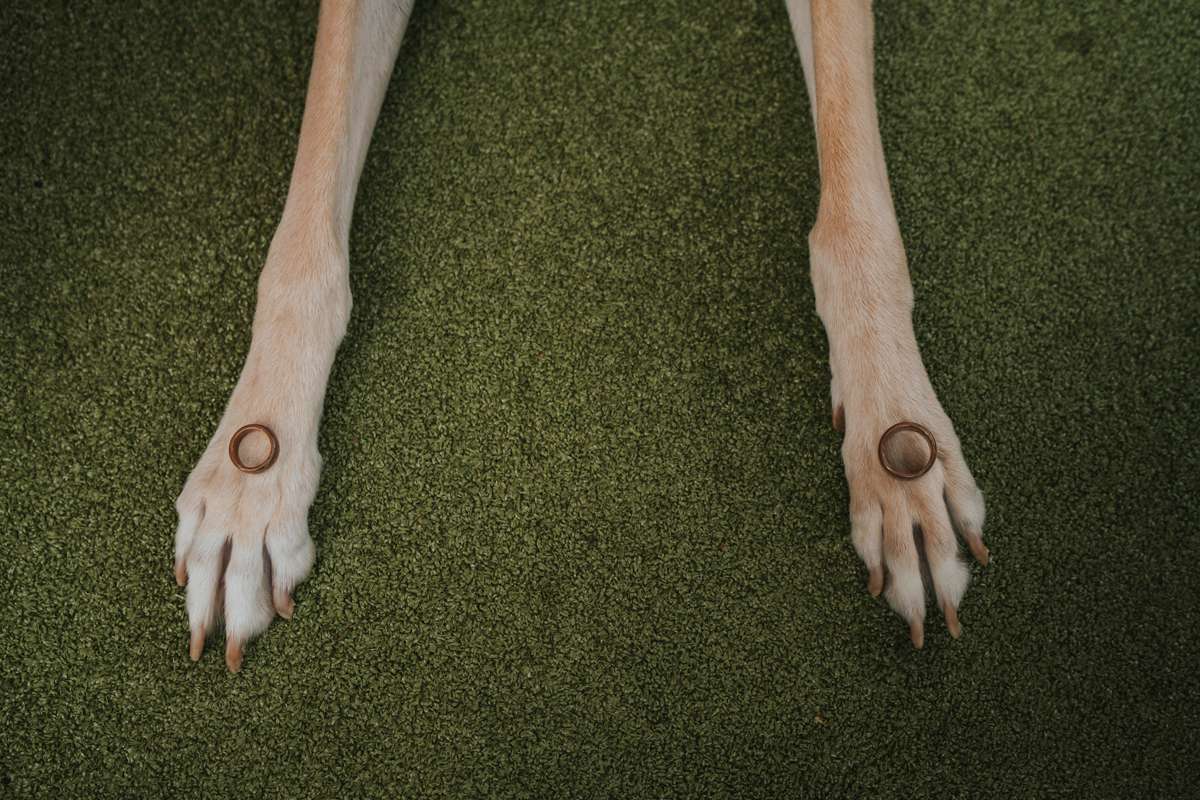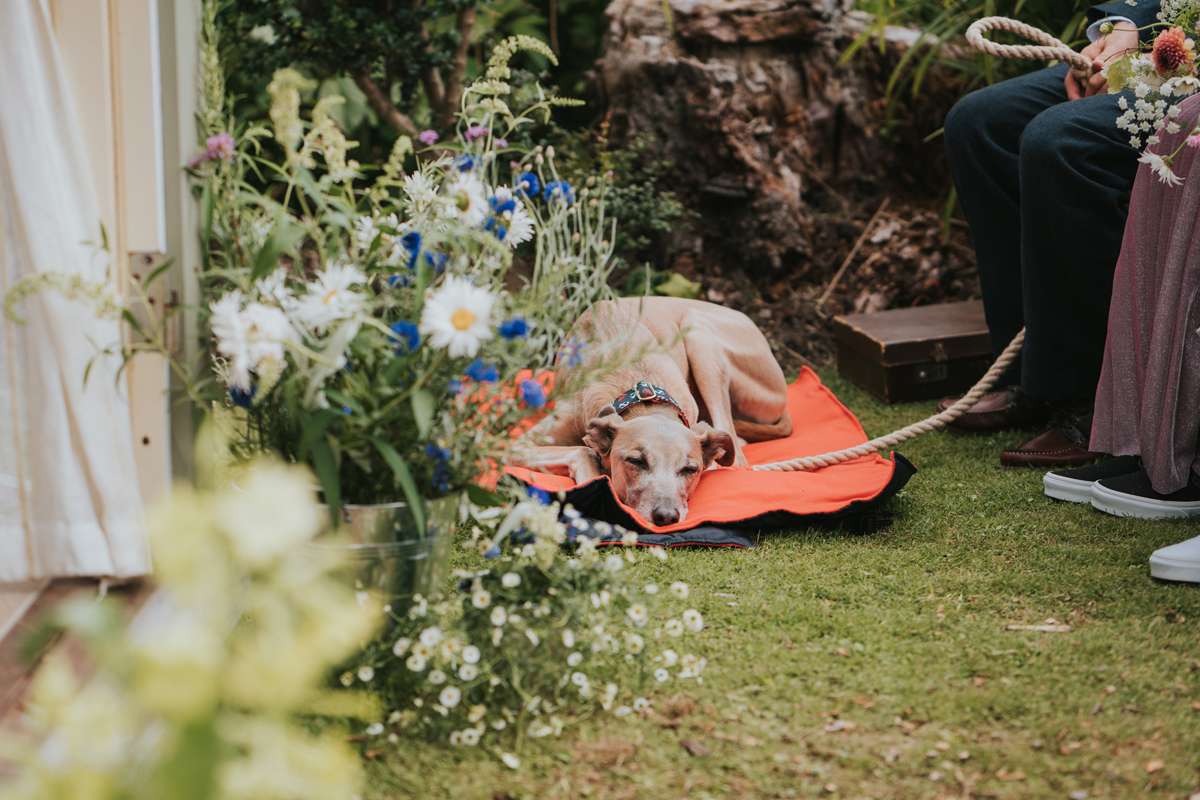 "We really love the British seaside and wanted to have a relaxed atmosphere to enjoy the special day with close family and friends", Hannah said. "Choosing quirky and fun items that reflected our personality and style and seeing it all come together was the best part of planning it. It was also great using so many independent suppliers." The bride's mother also grew all the flowers and arranged them herself too!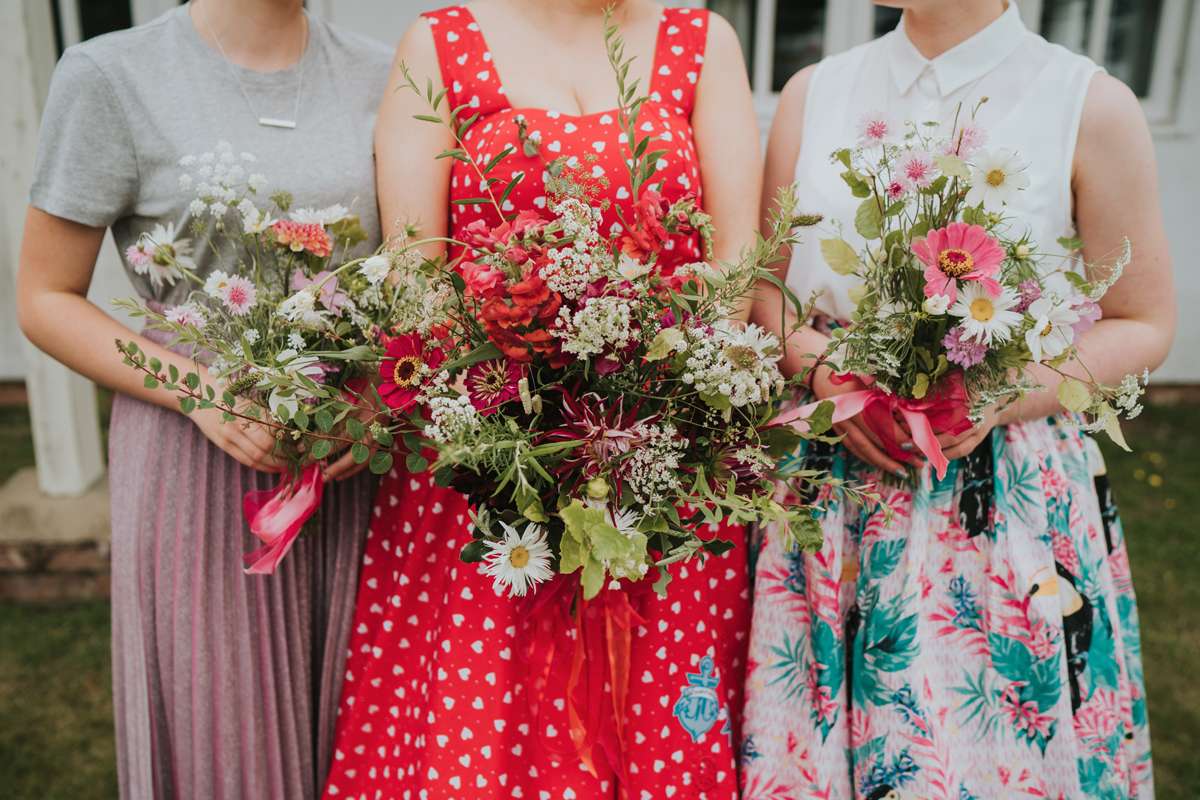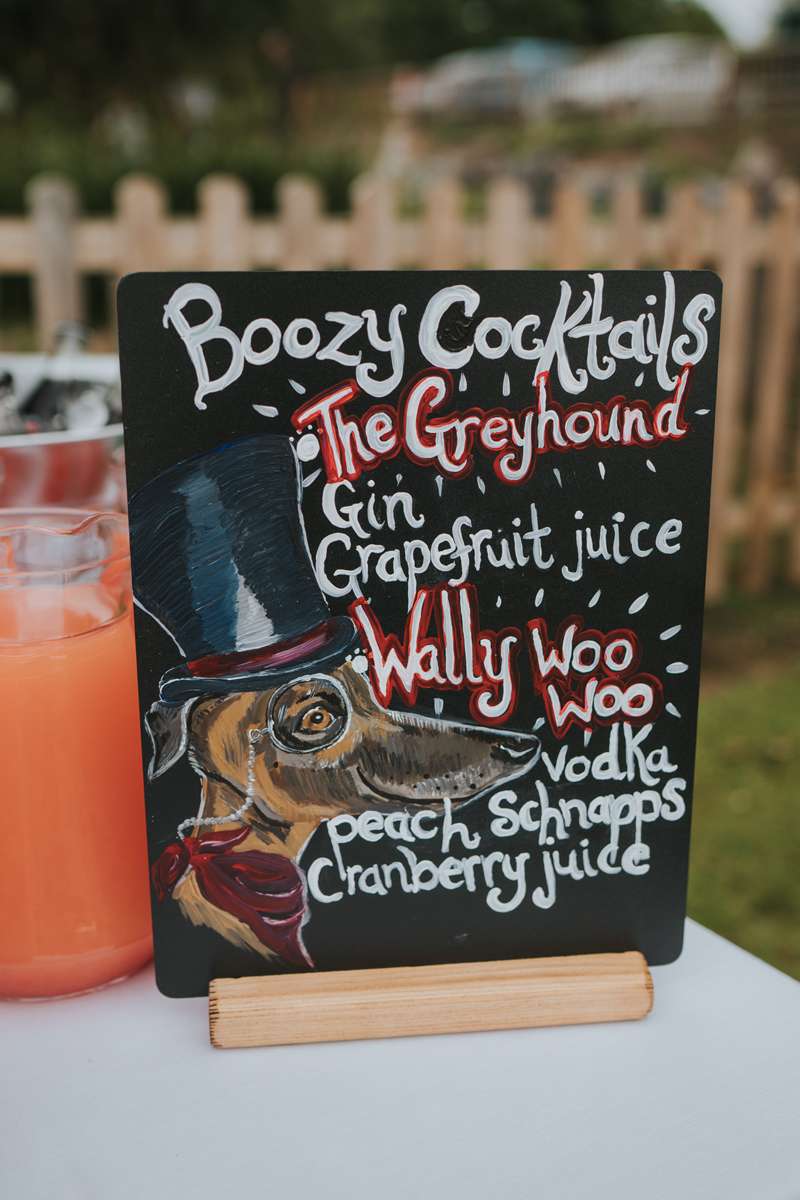 One of the most important factors in choosing their venue was that they could have Wally present for the whole of the day. In the end they found Thorpeness Golf Club & Hotel in Suffolk which also had a mini golf course to entertain their guests doing cocktail hour! "Having mini-golf for all of the guests to enjoy was one of the big things that made our wedding unique", she continued, "We also served dog themed cocktails (Wally Woo Woo and The Greyhound) and mocktails and I wore a bright retro dress designed and specially made for me by a local dressmaker."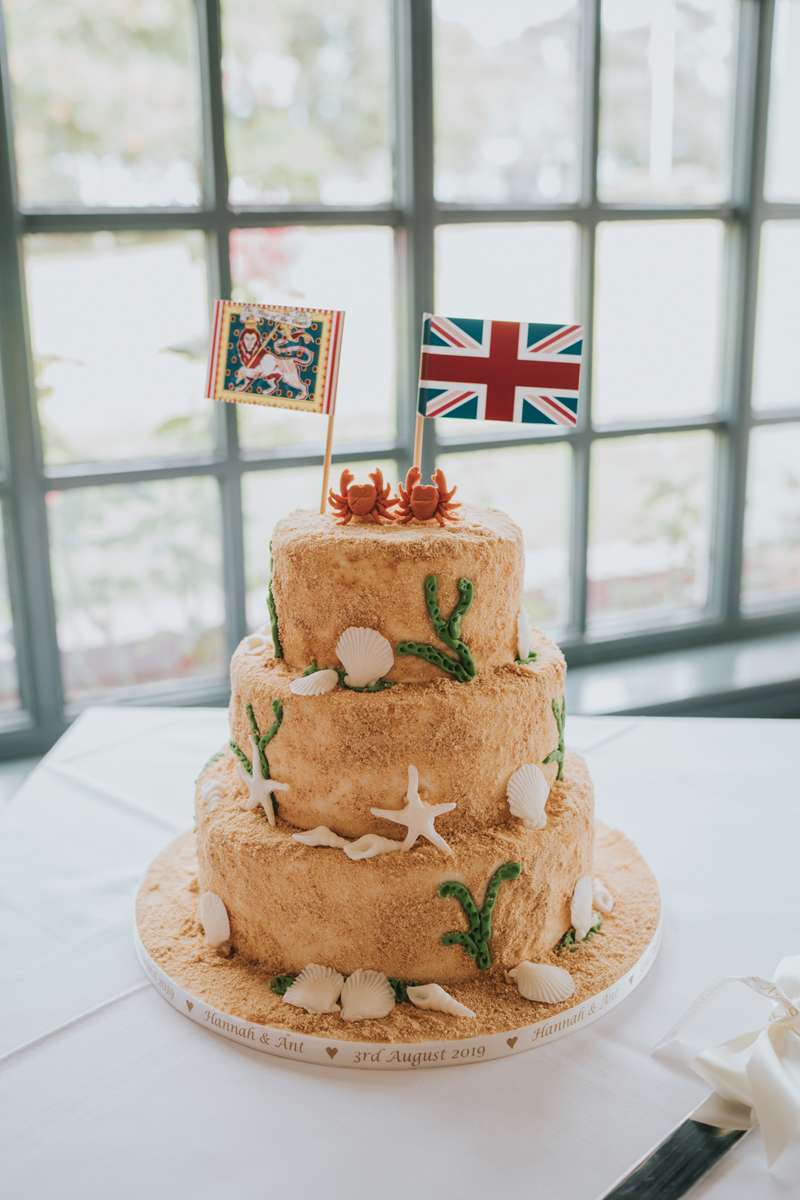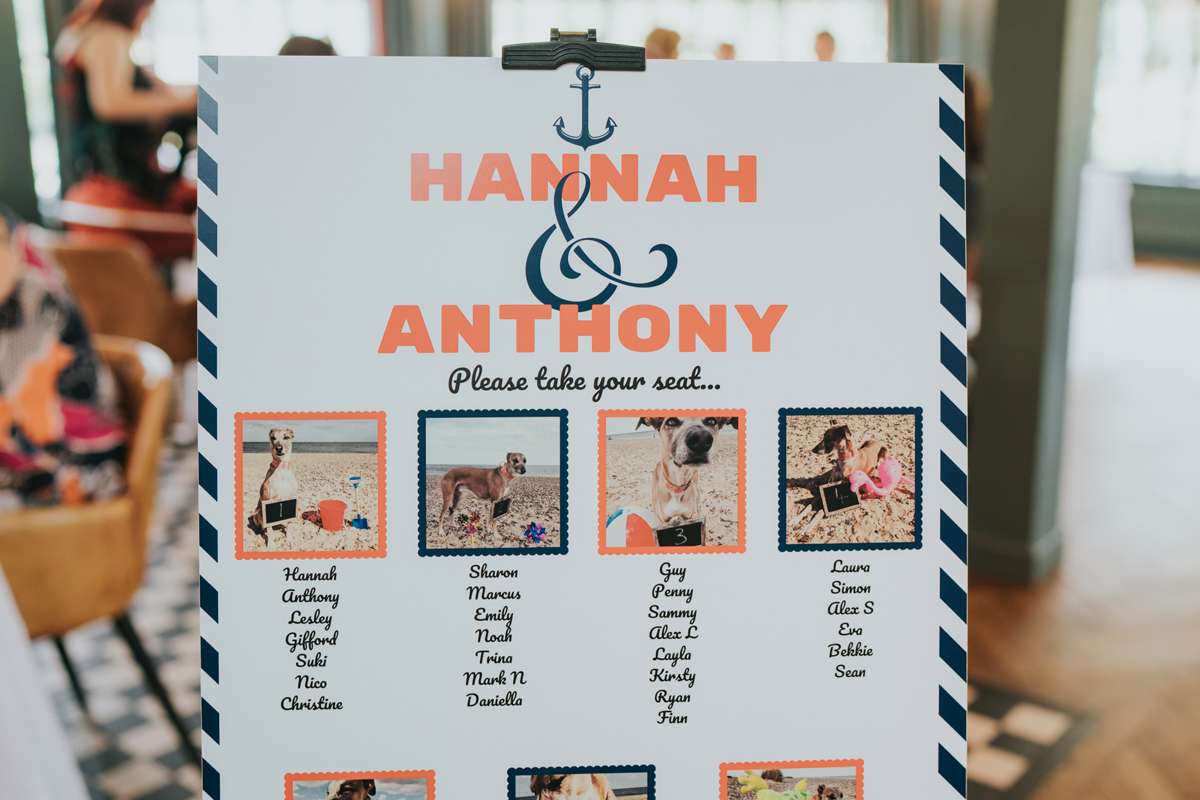 They were also able to have their ceremony outside, next to the boating lake, which was perfect for the summer day. Hannah walked down the aisle to Red Lipstick by Skint & Demoralised. They wrote their own vows and had a dog themed reading as well as the poem – A Vow by Wendy Cope.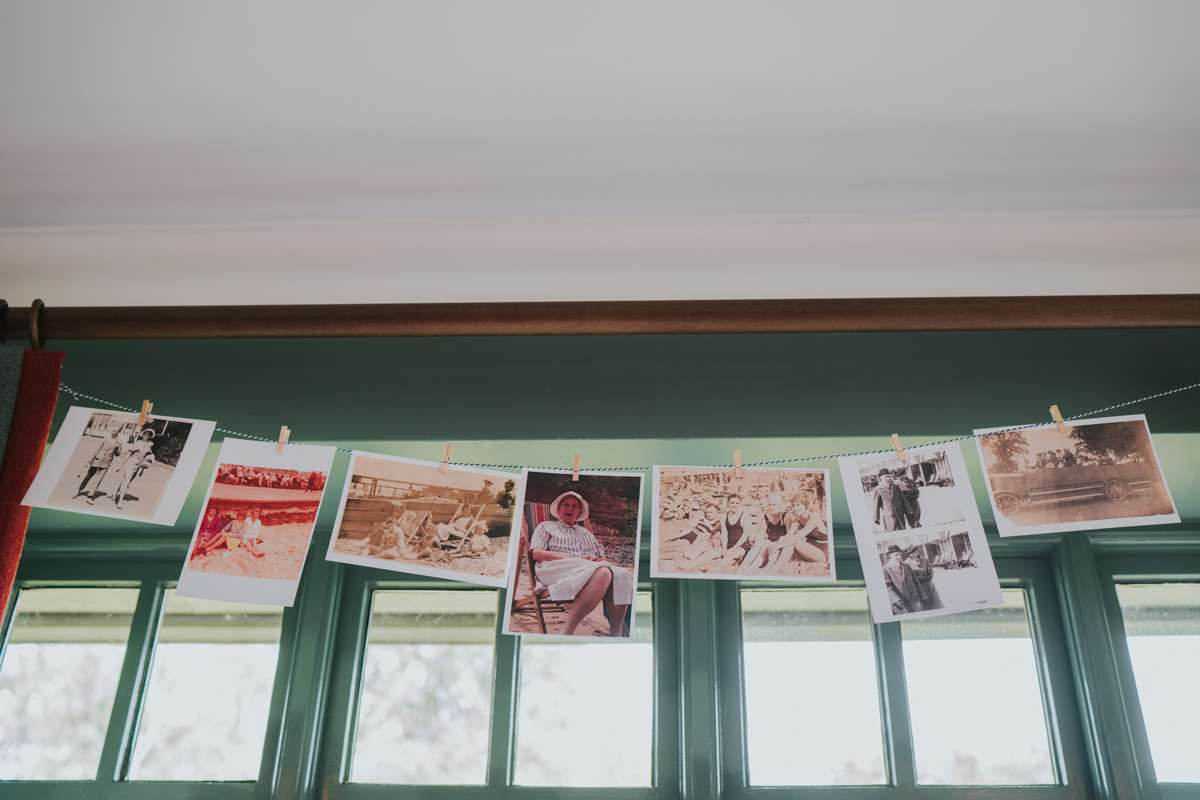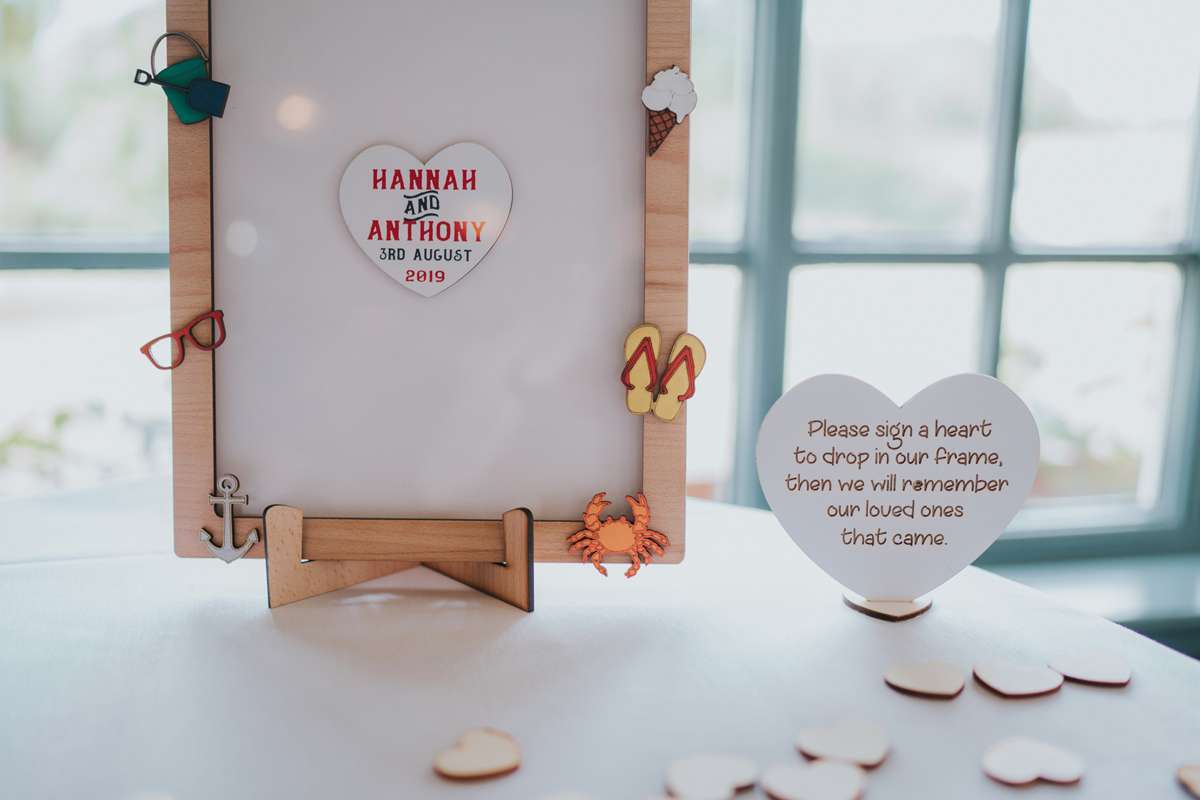 Of their £9000 budget, their biggest cost was the venue, but the hire also included the food and drinks (which they grossly overestimated how much they'd need). "Due to the amount of alcohol left at the end of the wedding, the groom got a little carried away and thought he could finish as much off as possible which led to an interesting evening!" Hannah laughed.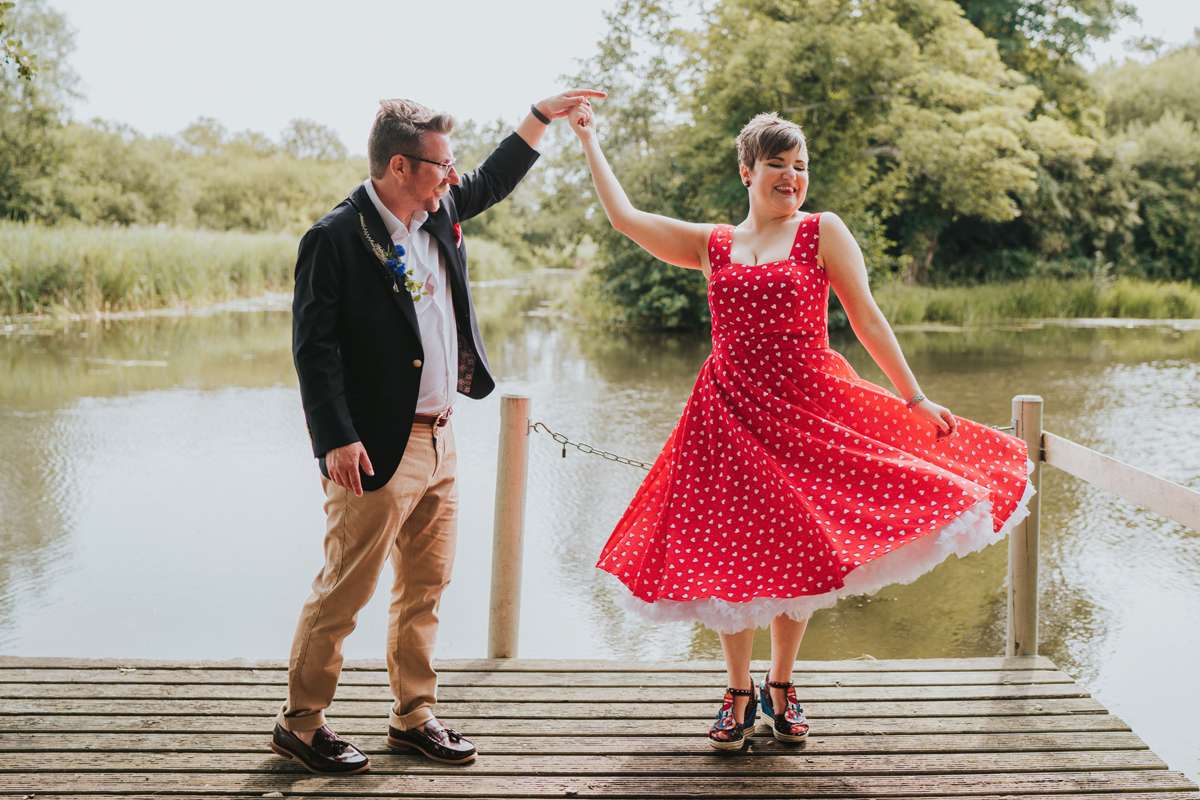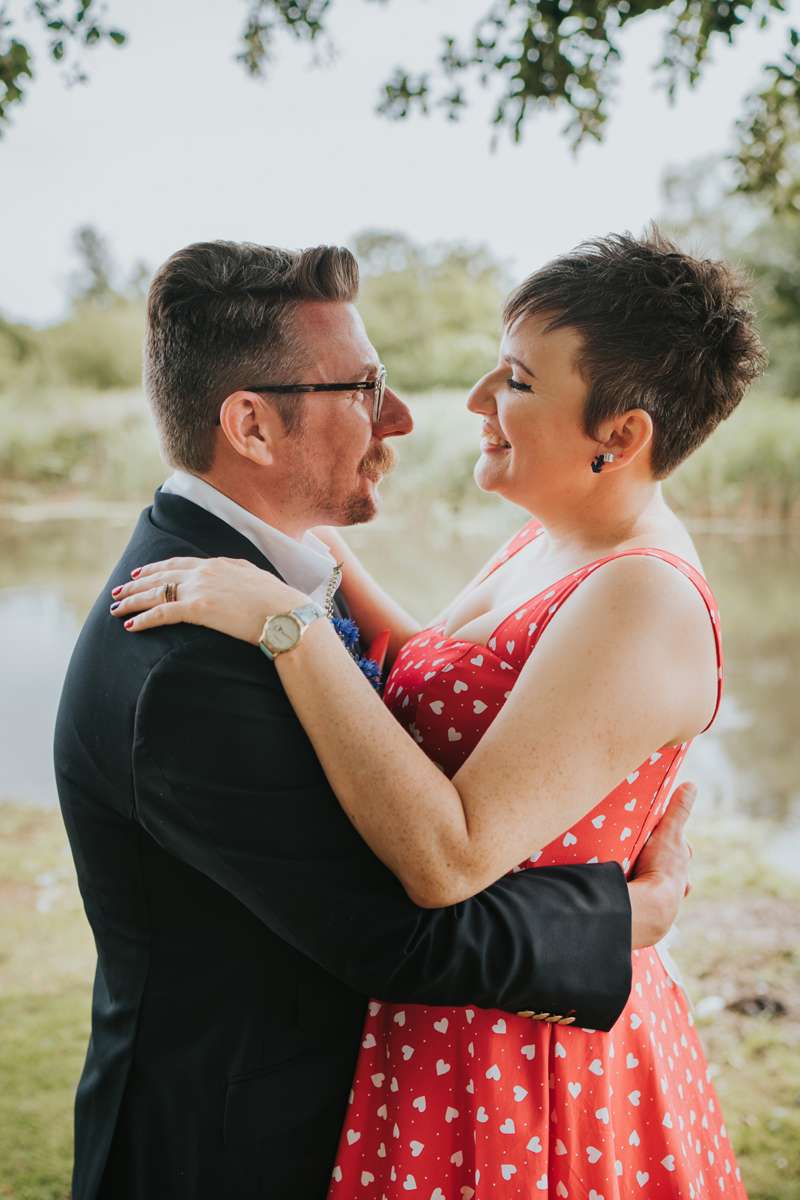 "Make sure that your wedding reflects your own personality and style," she concluded. "And remember to remind your guests to sign the guest book so you can look back on their messages after the day."