Just a quickie to let say thank you to everyone that came to my first School of Rock (n Roll Bride)* yesterday. I had a great time talking to possibly the nicest bunch of girls (and one token guy – there's always one poor bloke at these things!) that I could have asked for for my first workshop. I'm now more excited than nervous for the next one! I'll have a few more photos to share with you soon, but here's one Shell took on her phone yesterday.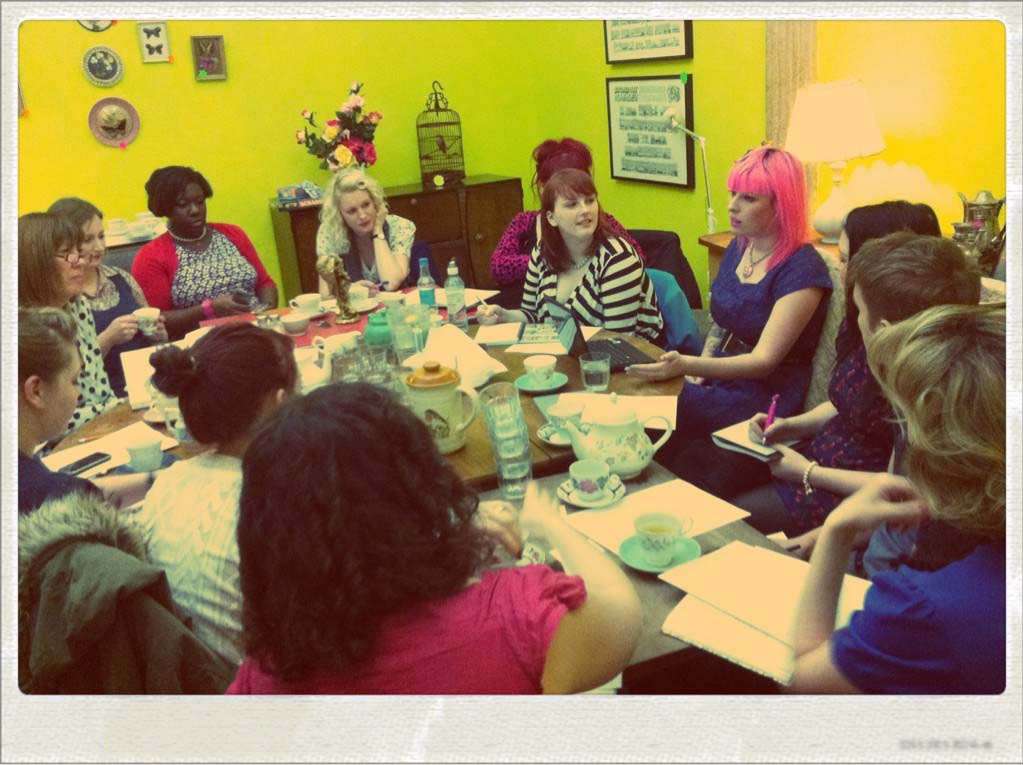 *Further dates will be announced soon
Boom! And thanks to the British press for all the love this month…
Photo Professional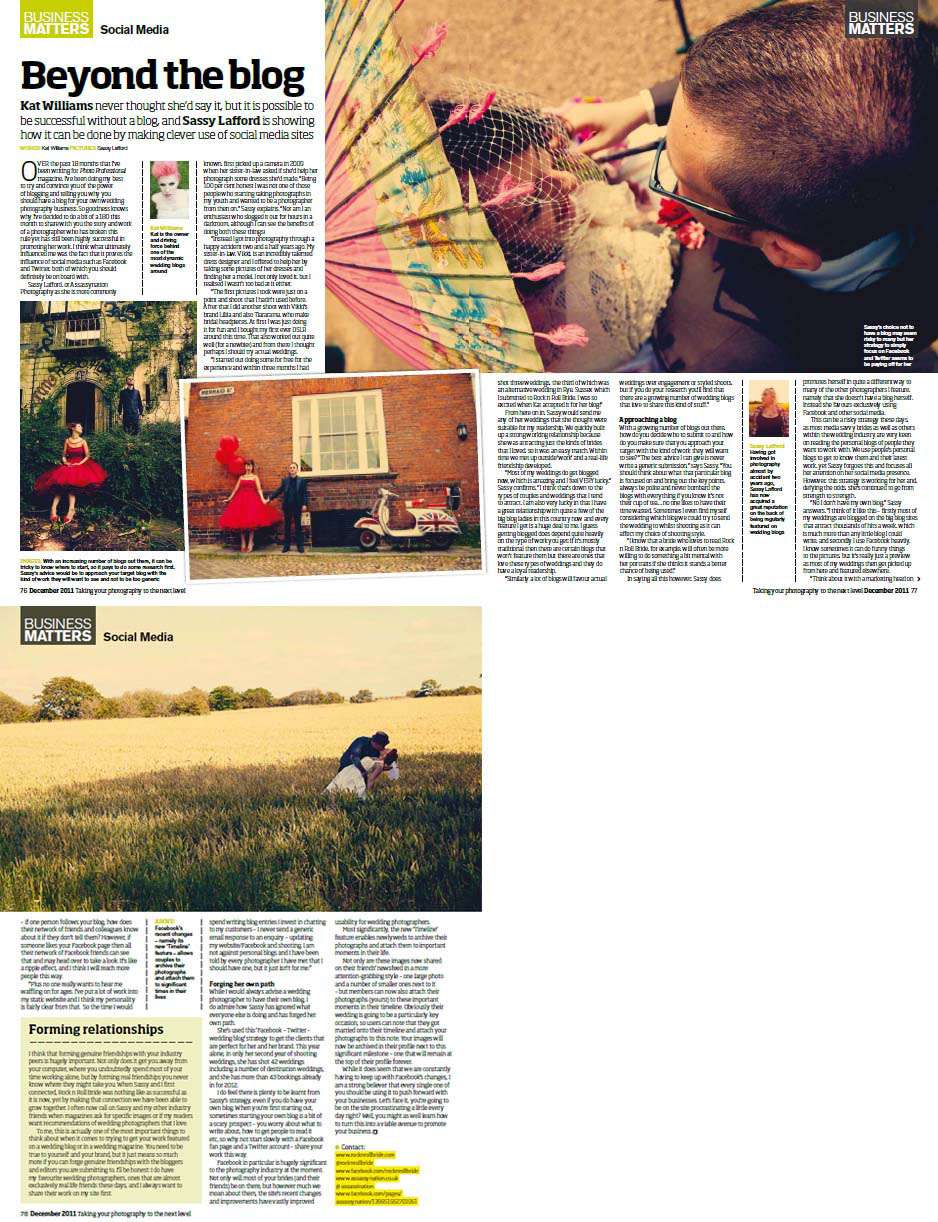 This month I contradicted myself a bit by profiling someone who doesn't have her own blog but makes her business work without one. I wanted to show how Assassynation makes social media, in particular Facebook, work for her and her business.
In shops now.
Wedding Magazine
My regular feature in this month's Wedding Magazine was all about some of my favourite bridesmaid looks.
Double whammy! The magazine also ran a feature on the Jasmine Star workshop that I was involved in this Summer.
In shops now.
Wedding Ideas 
This month, Wedding Ideas Magazine asked some wedding bloggers to share some of their all time favourite images they'd blogged. It was hard to pick just two but mine were the bunny image from this shoot and the amazing multicolored petticoat shot from this CMYK wedding.
In shops now.
London Tattoo
Remember this shoot I took part in for the London Tattoos project? Well the softback book was released this month. Available in all good bookshops or online now!
Here's a little sneak peek of my pages…