Last weekend I was exhibiting at The Designer Vintage Bridal Show. It was so exciting to meet so many of my readers and hurrah for you all being brave enough to come say hi! I think the Rock n Roll Bride Magazines I was handing out may have helped…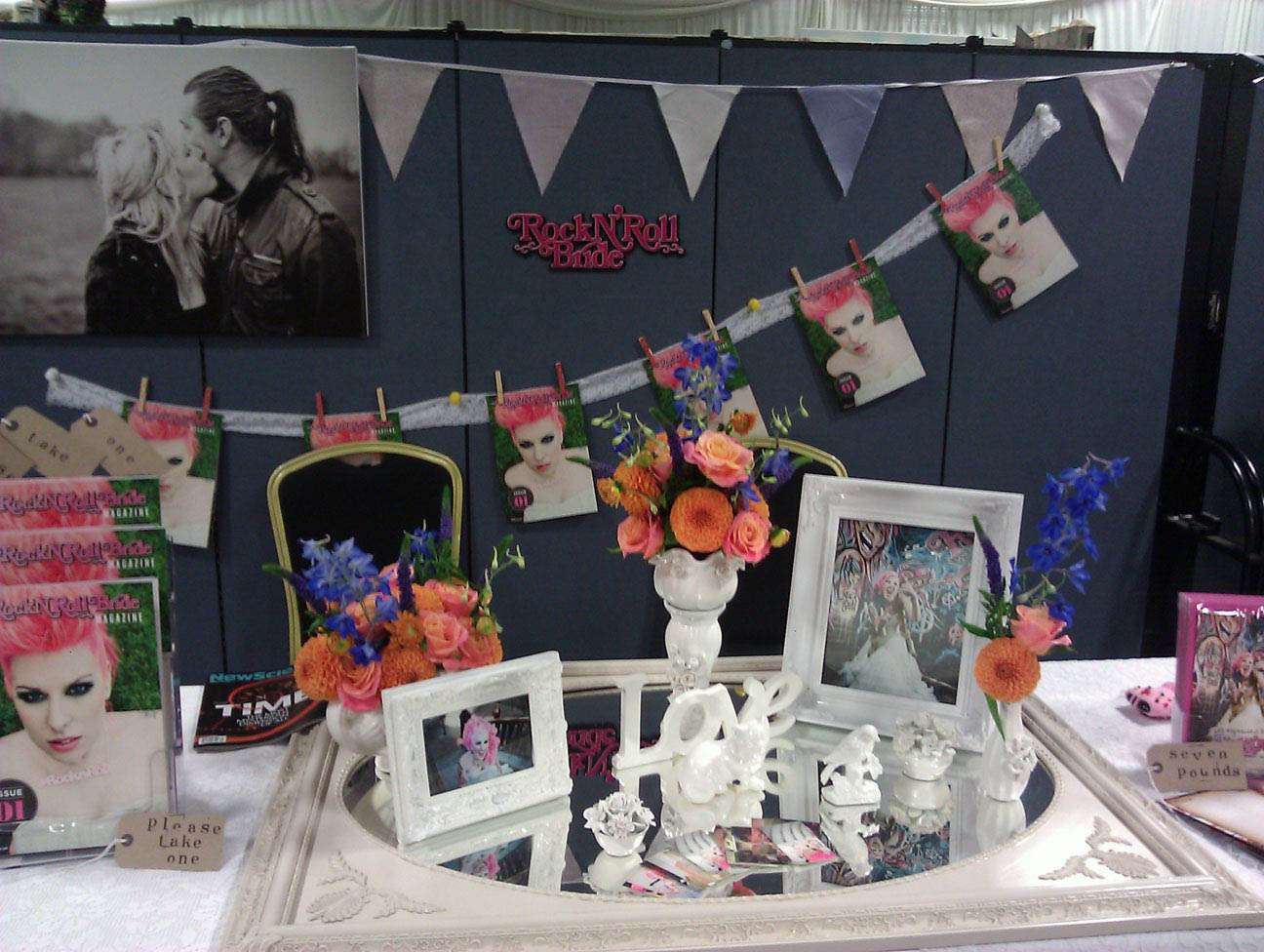 My stand at the show – most of which is now decorating our living room!
The buzz around the mags at the show was tangible. Everyone was asking us questions about it and wanting to get their mitts on a copy. Words can't express my enamor at seeing every person in the place walking around with a one! In fact many of you even tweeted me photos of you (or your pets!) with the magazine afterwards which made my day!
How cute are you all?
And to all of you that have been incessantly messaging me to ask if the magazine will be available to buy online and if there will be more issues…the answer to both questions is YES! Just hold onto your horses for a little while, we're just putting the wheels in motion. We have actually been pretty blown away by the response to the idea so far so we figure it's only fair to give the masses what they want huh!?
OK, in other news…
♥ DIY jam jars with bunting and hearts washi tape
♥ Confetti cute
♥ Erica & Matt's rooftop NY wedding 
♥ Blue & yellow bridesmaid inspo
♥ Fabulous Irish vintage wedding
♥ Roaring 20's themed rehearsal dinner and costume party
♥ Henry Hargreaves: Food of the Rainbow – nom nom nom, these are amazing!
♥ 1961 – beautiful shoot
♥ Uber cool backyard wedding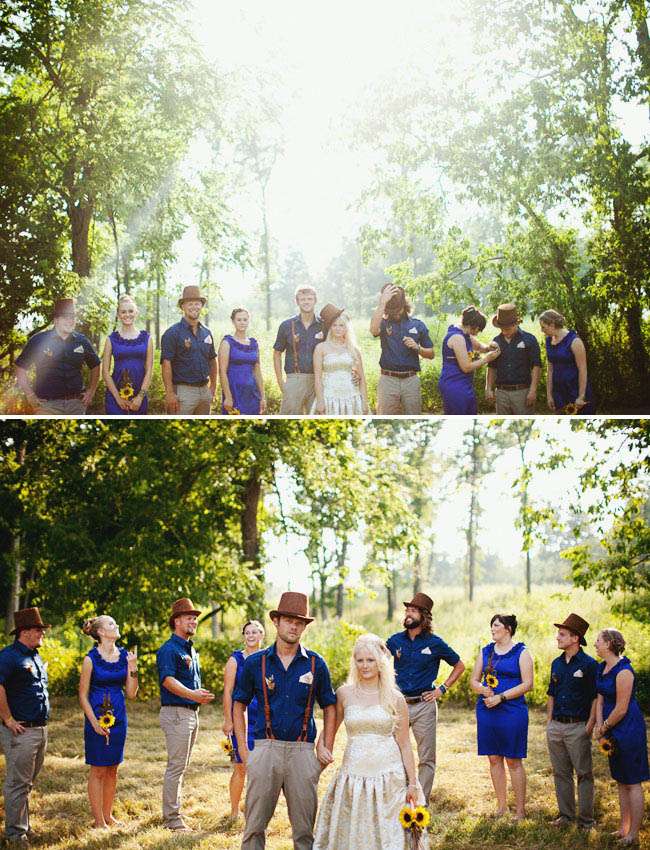 Photography Credit:  Alec Vanderboom
♥ Lucy Ledger wrote an inspirational blog post on her timeline to self-employment
♥ Adorbs polaroid wedding ideas
♥ Glass beach – !!
♥ Princess & the pea anniversary shoot
♥ DIY Lace Scarf
♥ Turn of The Century Session in Germany
♥ London Bride is making heartfelts to support breast cancer awareness month. Buy yours here!
♥ Doily DIY
♥ Beautiful & colourful Tuscany wedding
Photography Credit: Aubrey Joy Photography
Miss Representation via Gala Darling. WATCH!
Imogen & James' vintage wedding by Mark W Brown
Imogen + James from MW BROWN on Vimeo.