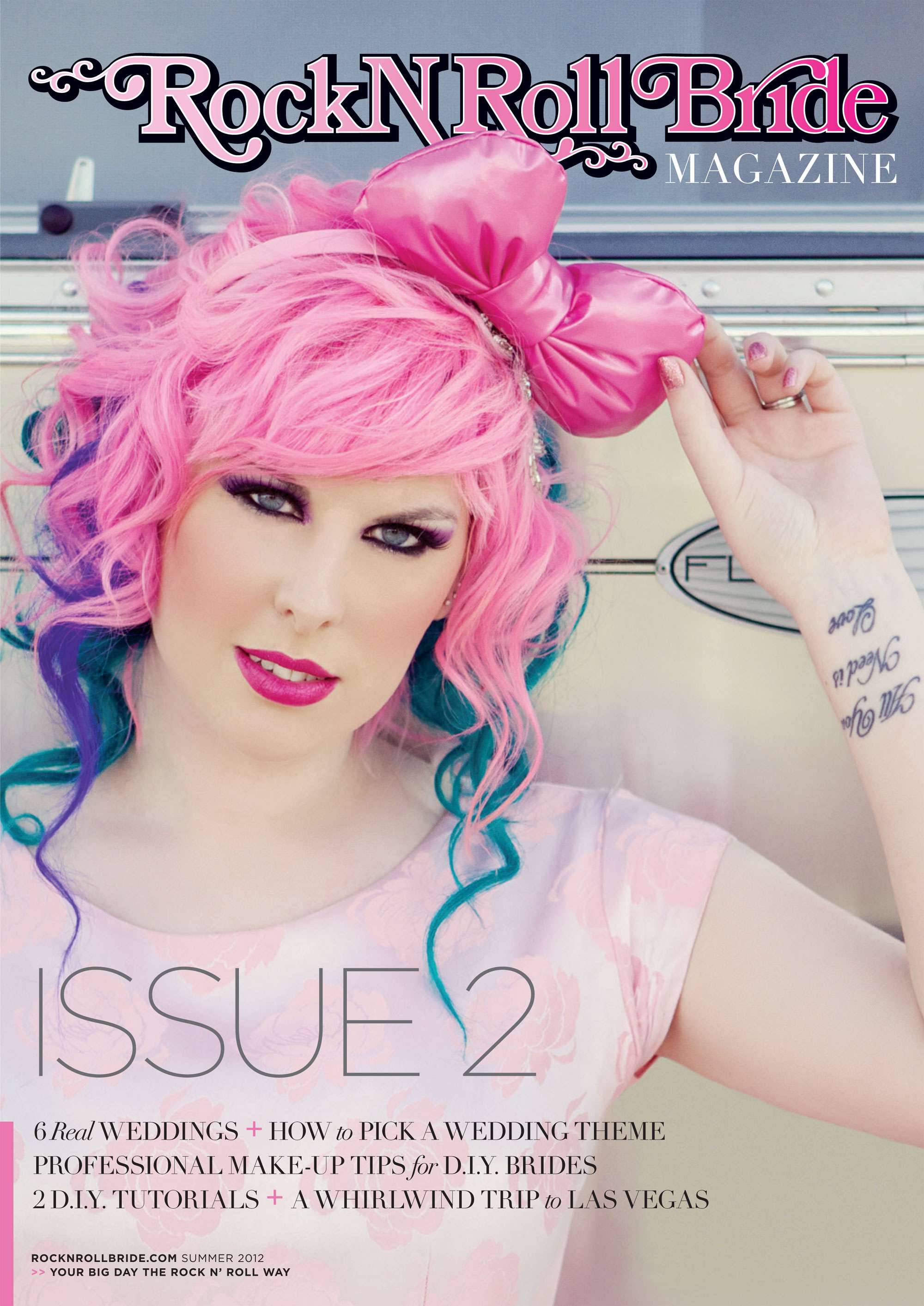 It's here! It's finally here! To say creating issue 2 of Rock n Roll Bride Magazine has been a labour of love would be an understatement of epic proportions. When Gareth & I made the decision late last year to create a second edition of the magazine after the unanticipated appreciation over issue 1 (which was initially conceived to just be a free handout at a wedding show), not in a million years did we think it would take so long… and take so much out of us. Dear God, I have a new found respect for everyone who works in the print industry. I won't bore you with the trials and tribulations we've had along the way, but rest assured that magazines are hard work. But when 50-odd boxes of something we created were delivered to our house on Friday, it all suddenly felt worth it. I have never been so proud!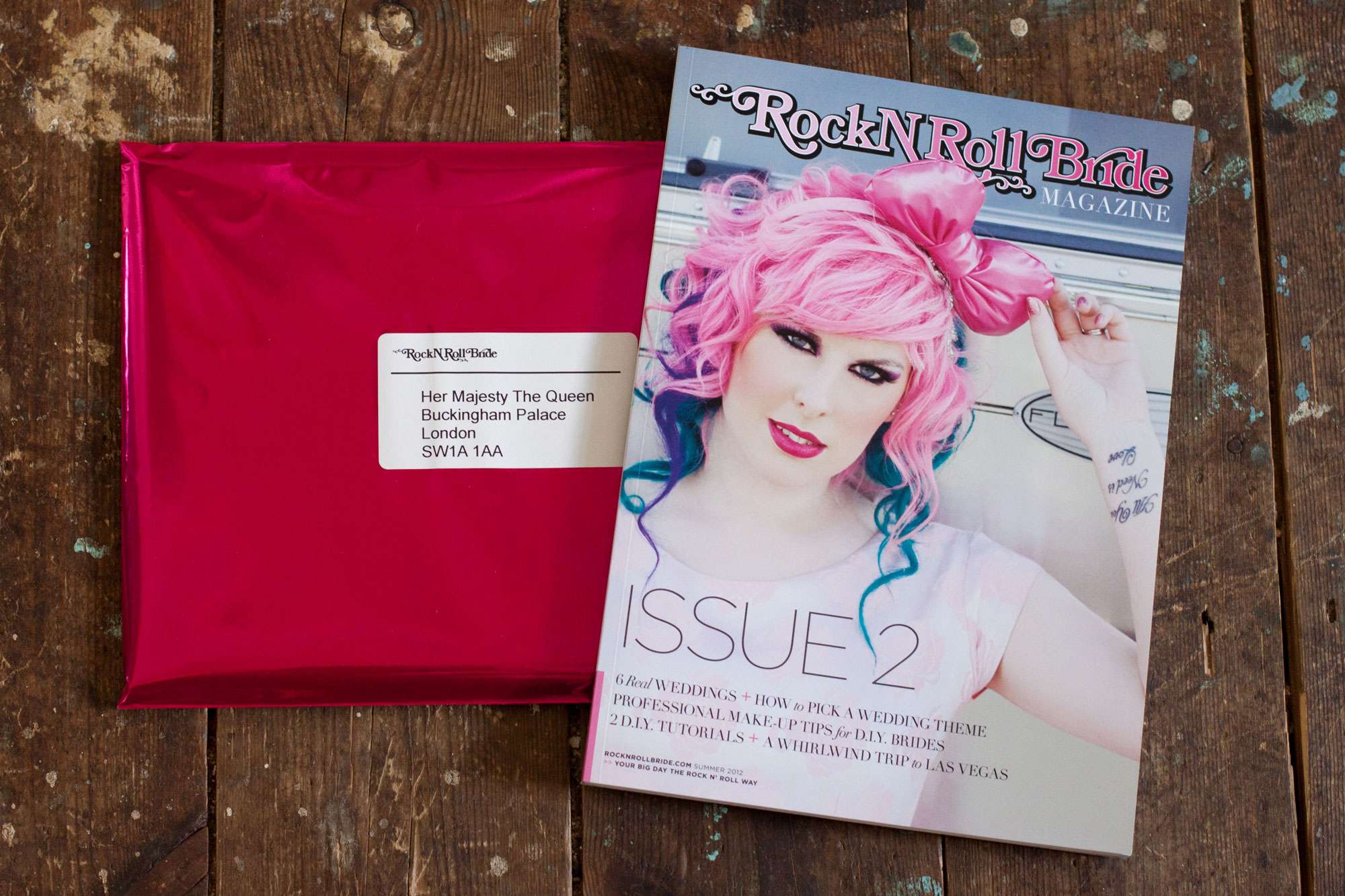 The result is six months worth of blood, sweat and many, many tears. I'm not gonna lie, there were moments when I just wanted to throw in the towel and there were moments I thought we'd never get here. Words can't describe the debt of gratitude I owe my long suffering graphic designer, Nubby Twiglet, who took my words and ideas and crafted them into something so beautiful. And to Gareth who negotiated his way through print orders, proof sheets and proof reading over and over and over. He's also chief magazine packer and shipper – ie vital to this operation!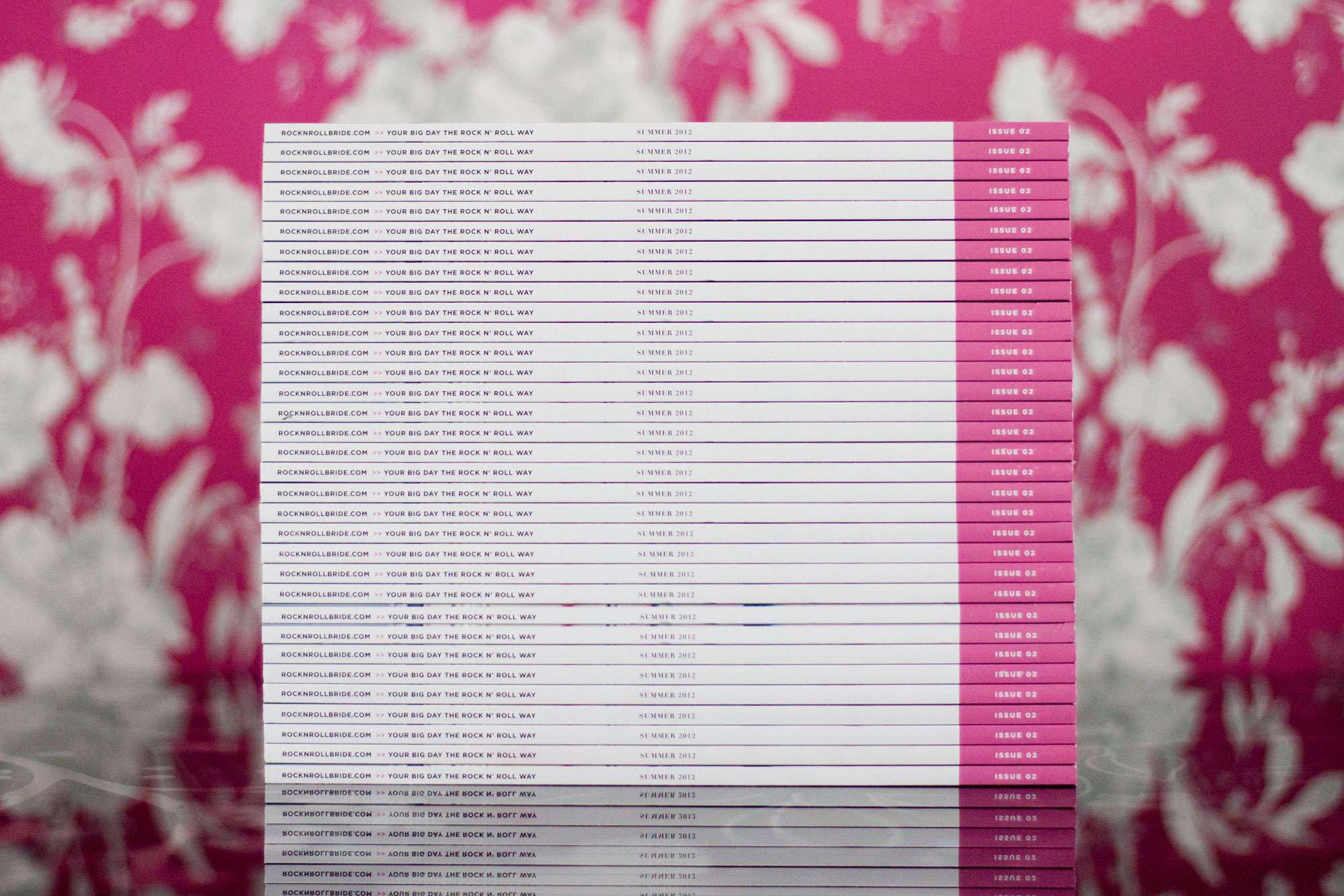 The result is an 82 page, silk finished magazine on thick luxurious paper stock. Entirely free of advertising, every page is dedicated to Rock n Roll wedding awesomeness. From some of my all time favourite real weddings to the most popular DIY tutorials and wedding planning tips and ideas. The magazine is my love letter to this blog and my gift to you. Highly collectible and an epic memento to the past 12 months of Rock n Roll Bride, I hope you'll treasure yours forever. If you were lucky enough to get your mitts on a copy of the limited edition issue 1, prepare to be amazed, issue 2 blows it out of the water!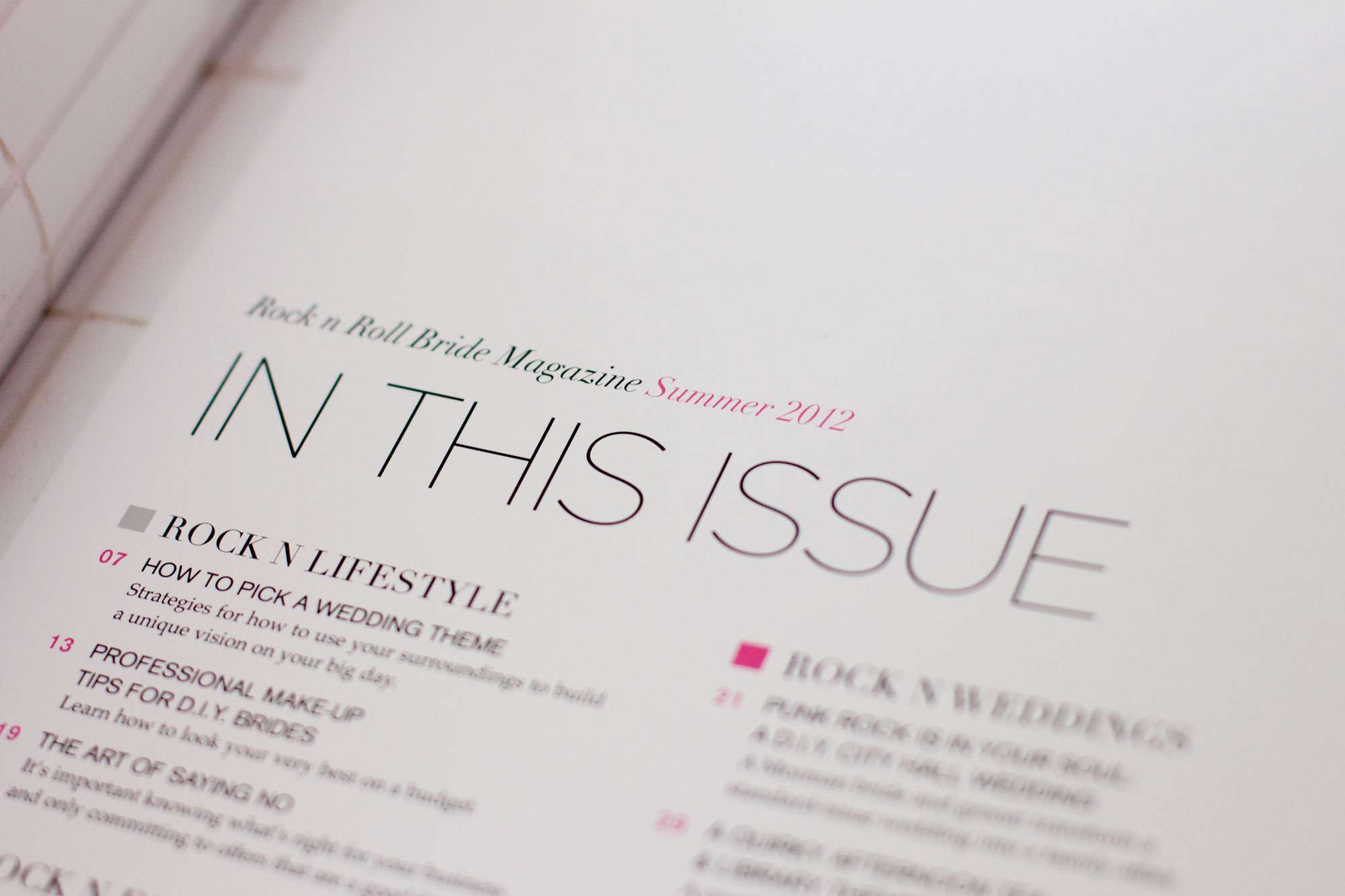 This limited edition magazine is on sale exclusively through Rock n Roll Bride priced at just £14.99 including FREE worldwide delivery. Whether you're in Australia or Antarctica, the US or the UK, the magazine will wing it's way to you for no extra cost. HURRAH.
I am also crazy excited about the spine. How legit does that make us?! FANCY PANTS.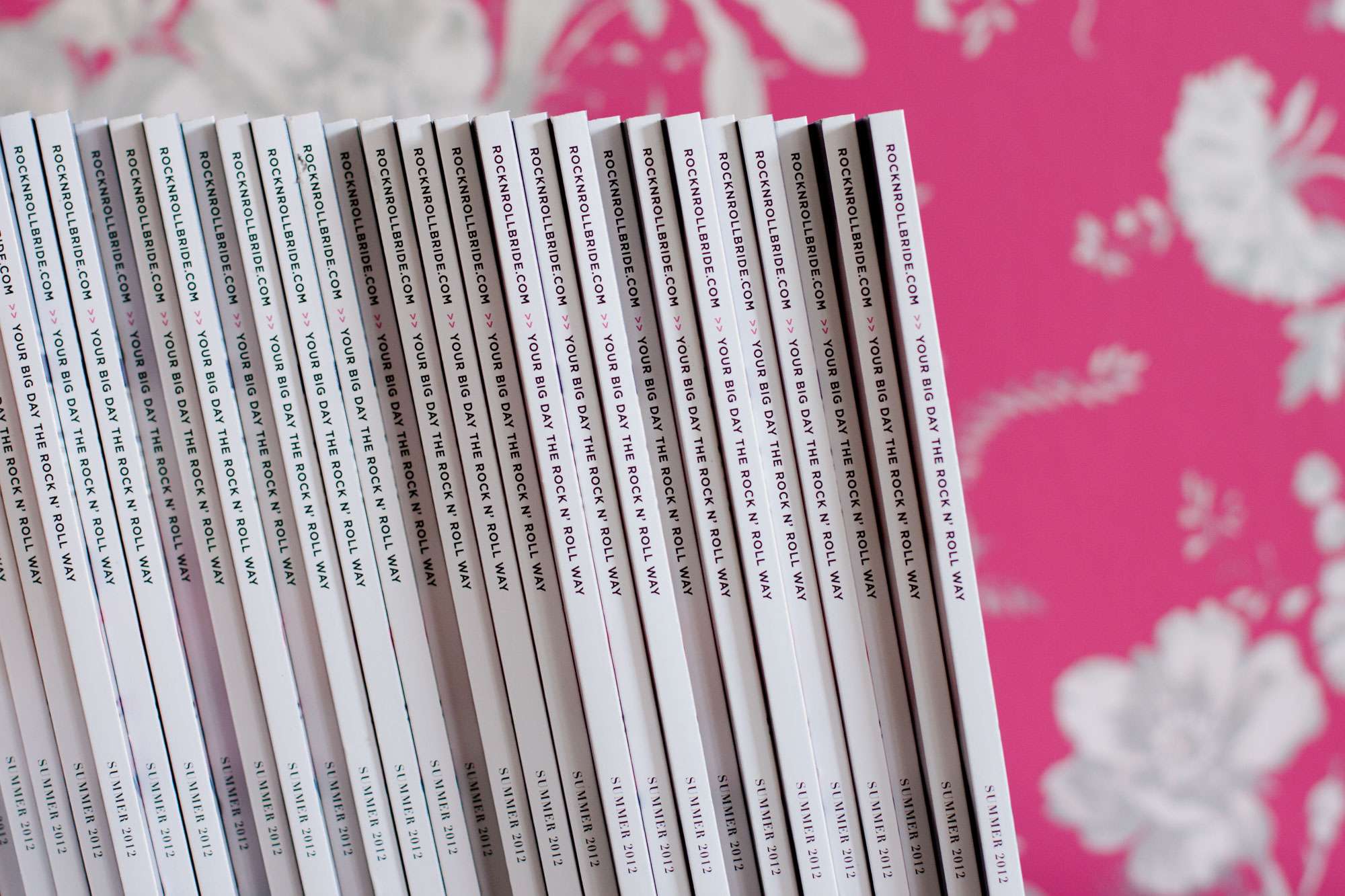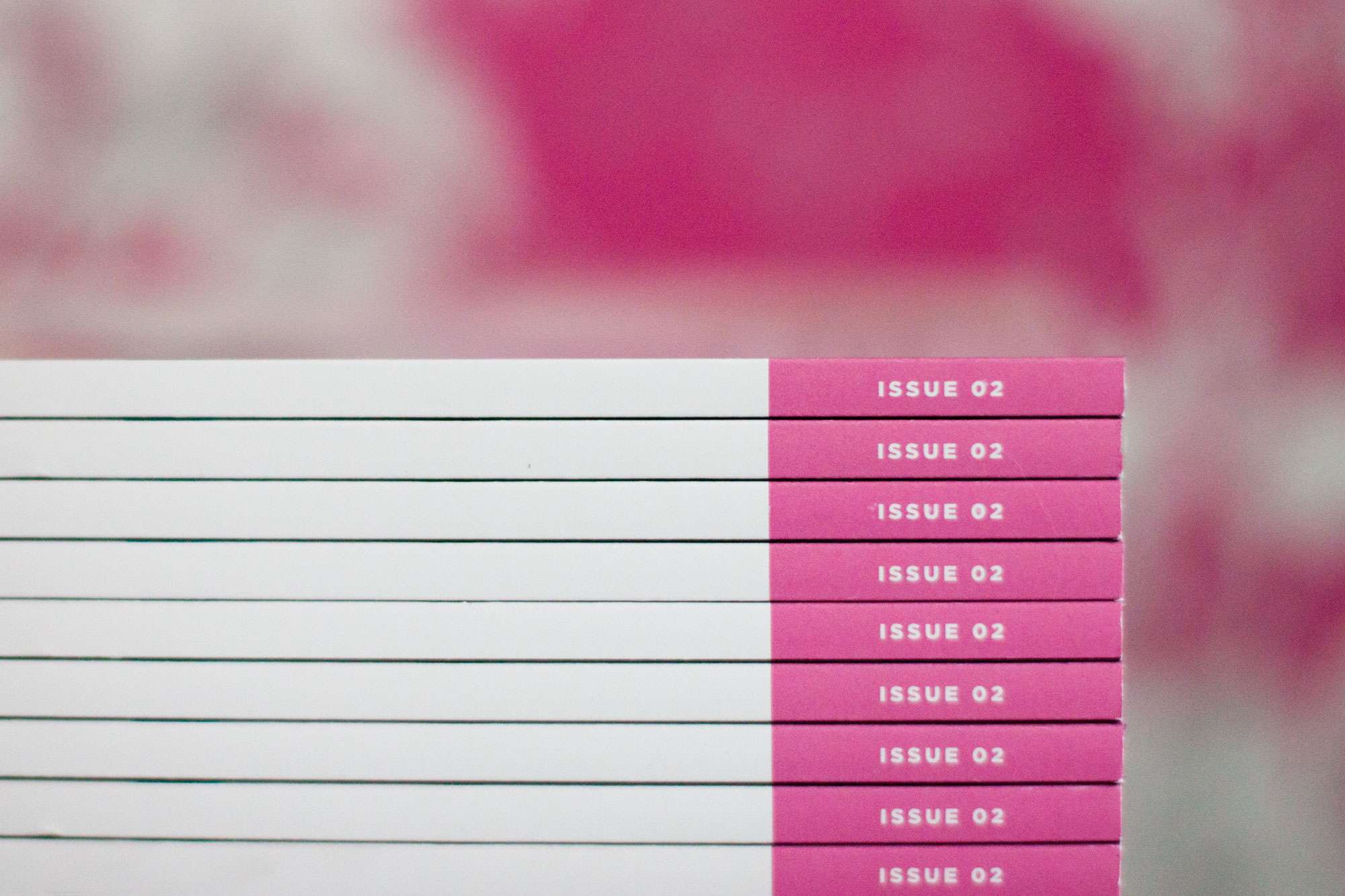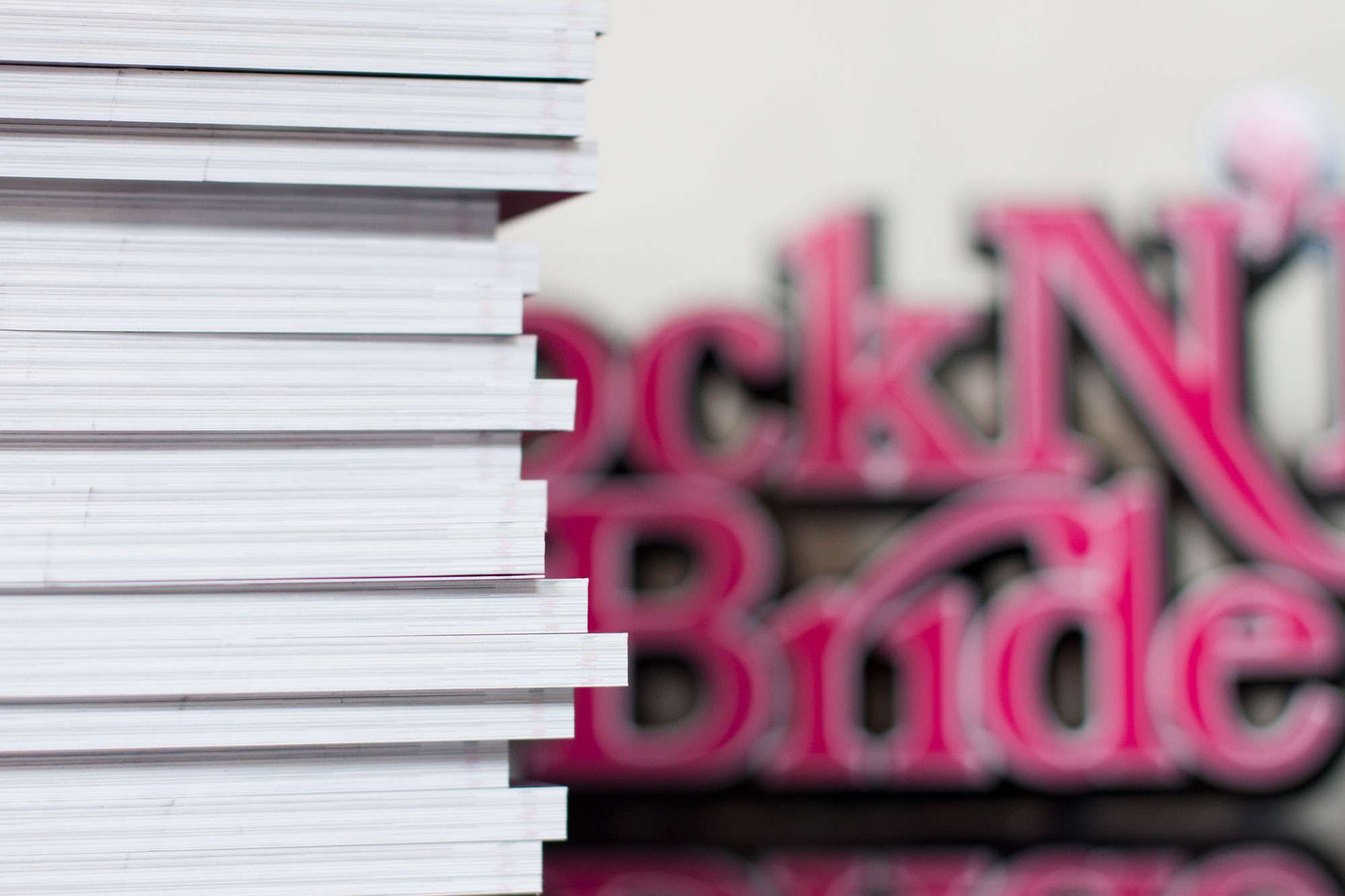 To purchase your copy simple visit the Magazine Store. Bloody hell, I'm literally so excited about this I might just scream. I really hope you love it as much as we do.
So… now what? Er… issue 3? Maybe some sleep first…