Oh hello September press lovelies. My, you have been good to me again…
Photo Professional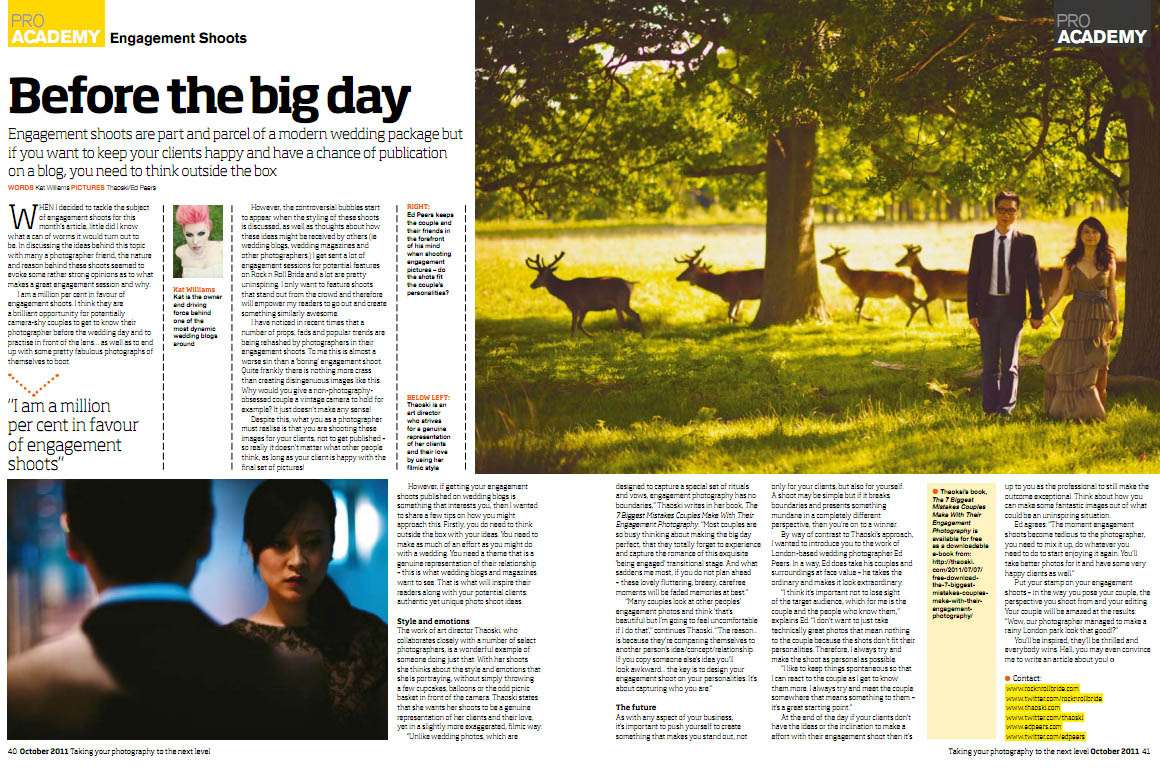 Although I don't feature a whole load of engagement shoots on Rock n Roll Bride, I am a firm believer in how important they are for couple's to do. I approached this subject in this month's edition of Photo Professional, using two of my favourite engagement shoot advocates, Ed Peers and Thaoski, as examples.
In Stores Now
Wedding Magazine
Nom nom nom! My article in the current issue of Wedding Magazine is all about cakes. How can you resist?
In Stores Now
Snippets
I was so excited to be asked to be interviewed for Snippets Magazine in their wedding special edition. Not only is it a magazine I've read (online) a lot, but they've featured some of my internet idols in the same feature previously. But then I found out they were putting me on the damn cover and I just about died!
They even made a little caricature of me which graces their website walls while I'm on the cover too. Haha!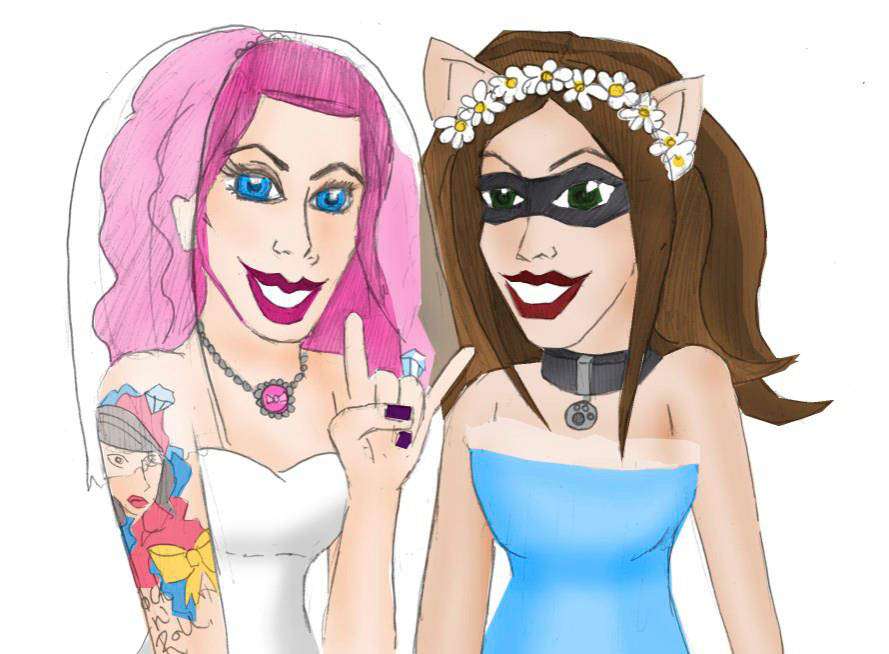 Thank you Snippets Magazine. You RULE.
You can read my article online here.
BBC Scotland
Thank you to all the readers of the blog who heard this and told me about it! I was surprised and honoured to learn that Emma Jones, author of Working 5-9, a book I was profiled in last year, and the mastermind behind the small business website enterprisenation.com, was interviewed on BBC Radio Scotland's 'Fred MacAuley Show'. Unfortunately the clip has now being taken off the BBC iPlayer, but I listened to it last week and wrote down what they said about me for you.
Interviewer: So lets get to blogging, do you blog yourself?
Emma Jones: I do. I blog on enterprisenation.com, we just have a blog on the website as well as other things but as you said earlier, lots more people are coming…actually a bit of advice for anyone that's thinking of starting a blog. One thing to think about when youre starting is to try and be as niche as possible. So my blog is all about small businesses, but we have a lovely couple of examples [on our site], there's hundreds of them. But a couple of people that we've profilled include a girl called Kat Williams who had a Rock n Roll wedding. She was organising her wedding, and this is how so many businesses come about – through personal experience, she was organising this wedding, wanted it in a Rock n Roll fashion, and couldn't really find any infomation about how to do it,. So she thought 'Right im going to start a blog that chronicles my own plans and wedding." She started a blog called Rock n Roll Bride. Anyway this young lady is now gone down to three days a week on her job and the rest of the time is spent building this blog because it's generating advertising, it's generating sales, she's got other contracts out of it, but its really quite niche you know. If you're looking to hold a Rock n Roll wediding, there's only going to be a certain number of people acorss the UK that want to do it, but they will find her website if theyre searching for it.
Thanks so much Emma! (although your info is a bit out of date, Rock n Roll Bride is now my (and my husband's!) full time job…but I'll forgive you for that. You'll just have to feature me in your next book with an update to the story!)
Vintage Life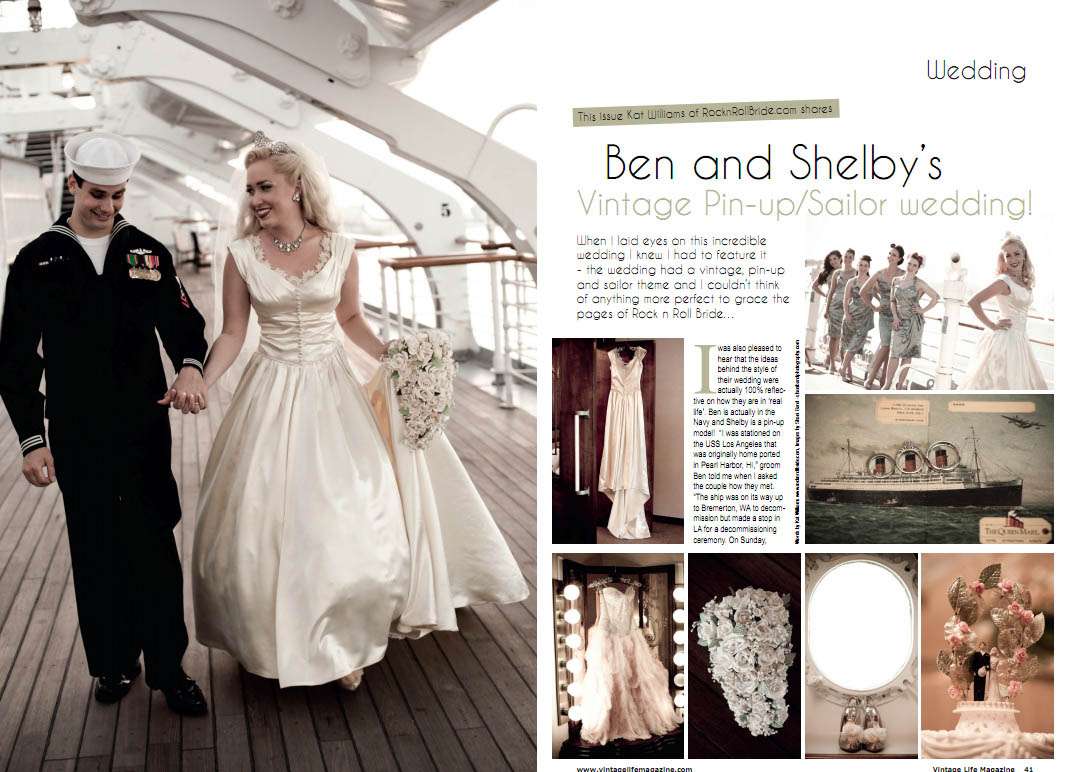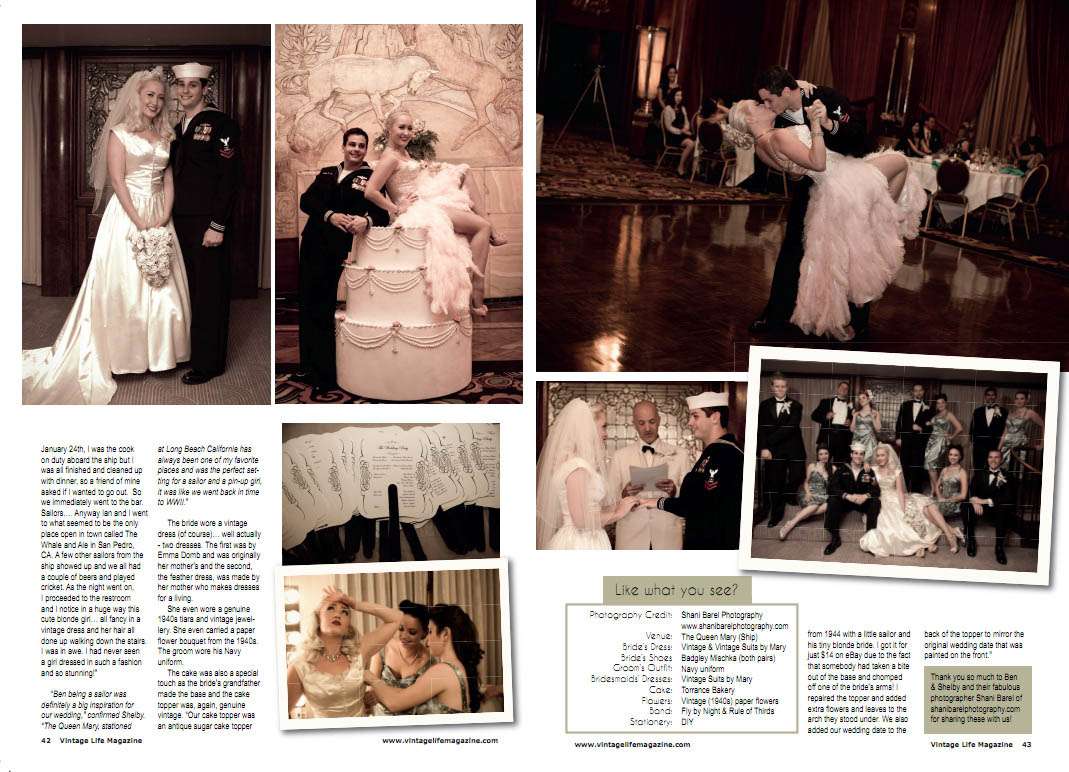 You guys loved Shelby & Ben's pin-up sailor wedding, so this month I wanted to share it with the readers of Vintage Life Magazine too. Let's hope they love it too!
You can see this full wedding on my blog here.
In Stores Now
The Fresh Outlook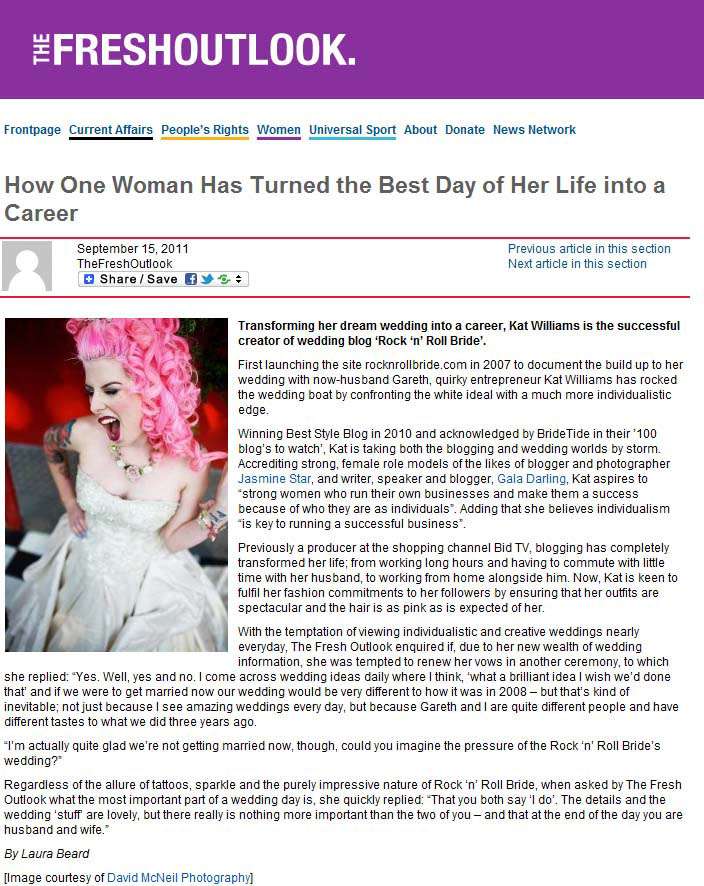 Thank you to online magazine The Fresh Outlook, for their feature on me this month entitled 'How One Woman Has Turned the Best Day of Her Life into a Career.' You can read the article here.