So I found out last week that Marie Claire Australia are going to re-run my article that appeared in the July issue of the UK version of the mag. Wooo…Australia is like, BIG. I'm over the moon and so so thrilled that my Aussie readers will get the chance to see me in print. So thank you (again) to Marie Claire Magazine. I am beyond flattered that you've found me interesting enough to publish twice!
I'll be sure to let you all know when the Australian edition is in the shops.
So where else might you have spied my ugly mug this past month then?
Photo Professional
For this month's Photo Professional article I wrote some of my top tips to getting your work featured on wedding blogs and in magazines. A simple and to the point topic, but one that I hope a lot of photographers (and other wedding suppliers actually) will find useful. Wedding blogs get a lot of submissions so I think it's really important to know how to make yours stand out from the crowd.
I chose to illustrate the article with this beach shoot by Dottie Photography – perfect for summer and one of my favourite ever styled shoots.
In Stores Now
Vintage Life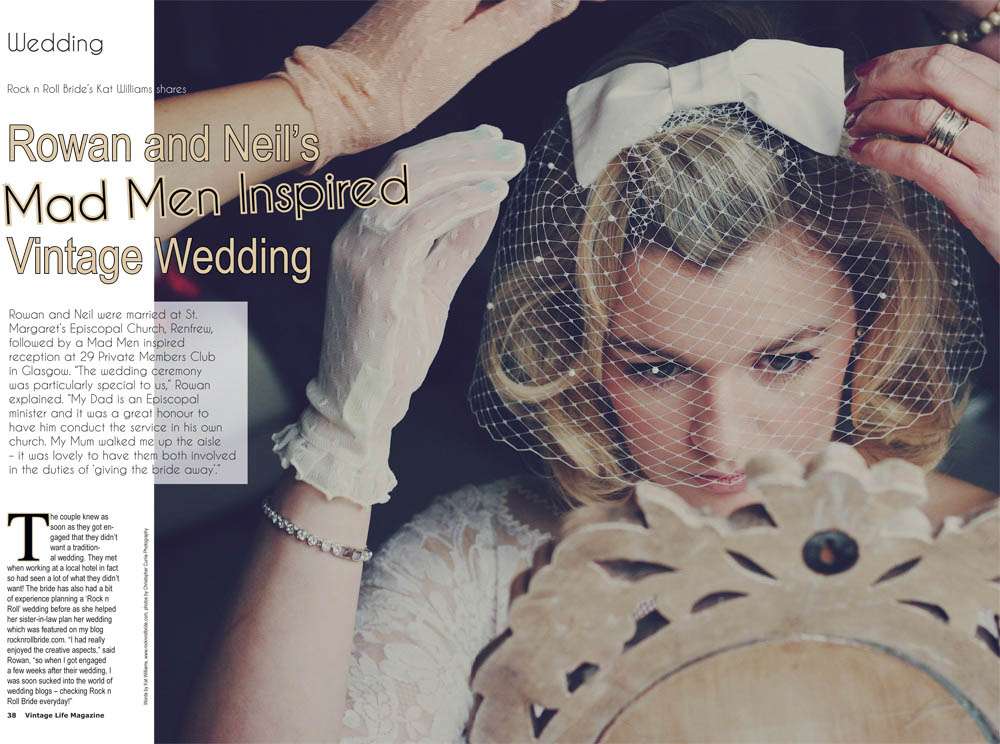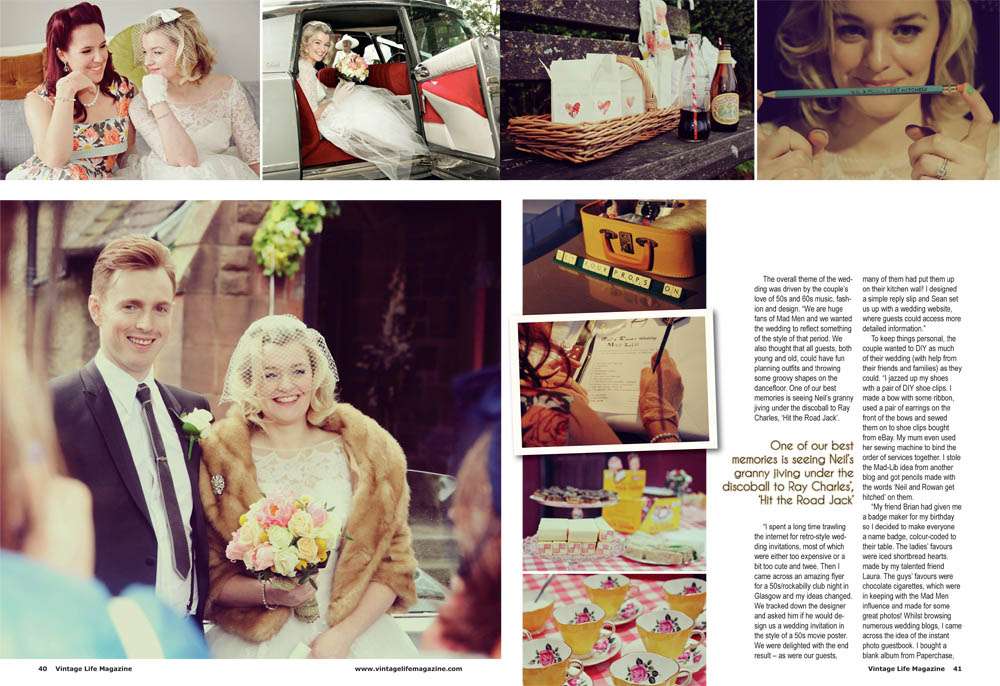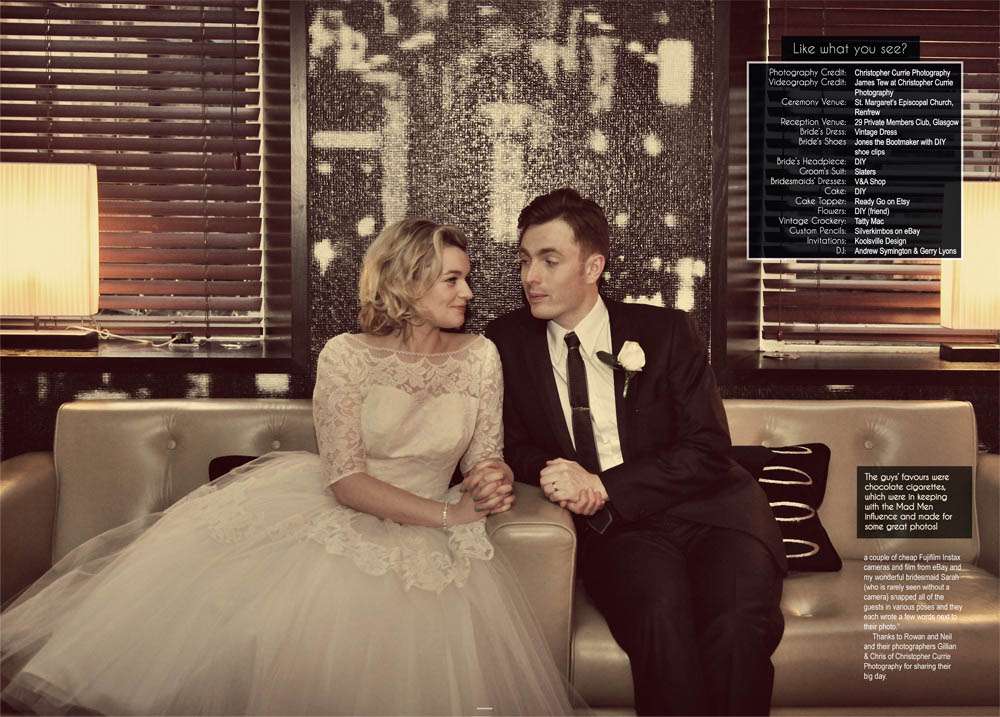 Rowan & Neil's Mad Men inspired wedding was really popular when I blogged it in July, so it seemed like the perfect vintage wedding to share with the readers of Vintage Life magazine this month!
You can see my blog post on this wedding here.
In Stores Now
The Vintage Rag Mag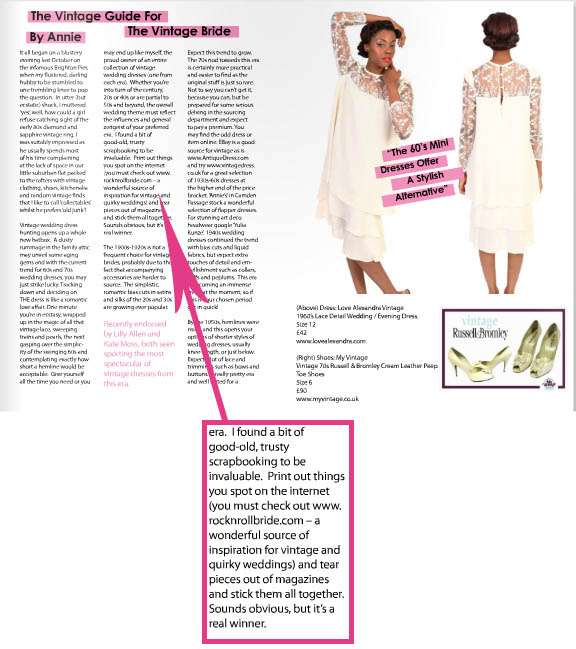 Thanks to KhandieKhisses on twitter who told me about this mini-appearance for Rock n Roll Bride in an article about vintage brides. You can read the article in the online edition of the magazine here.
Glamour Paris
Rock n Roll Bride also got a little mention on the website for French Glamour Magazine. Happy face! You can see it here.
(Very!) rough translation from Google Translate:
"Because marriage is not necessarily a white bun with sage, Rock n Roll Bride thought to couples who combine rock romance and armadillos. Mission accomplished, even if we do not have pink hair, it was enough to draw us in."
Haha white bun with sage? What the hell?
♥  ♥  ♥
And that's it this month. I've actually had to cut down a number of my magazine commitments recently because I'm just way too busy at the moment…I'm only one little blogger after all! I'll still be contributing to Photo Professional, Wedding Magazine (bi-monthly) and Vintage Life though. Yeey!