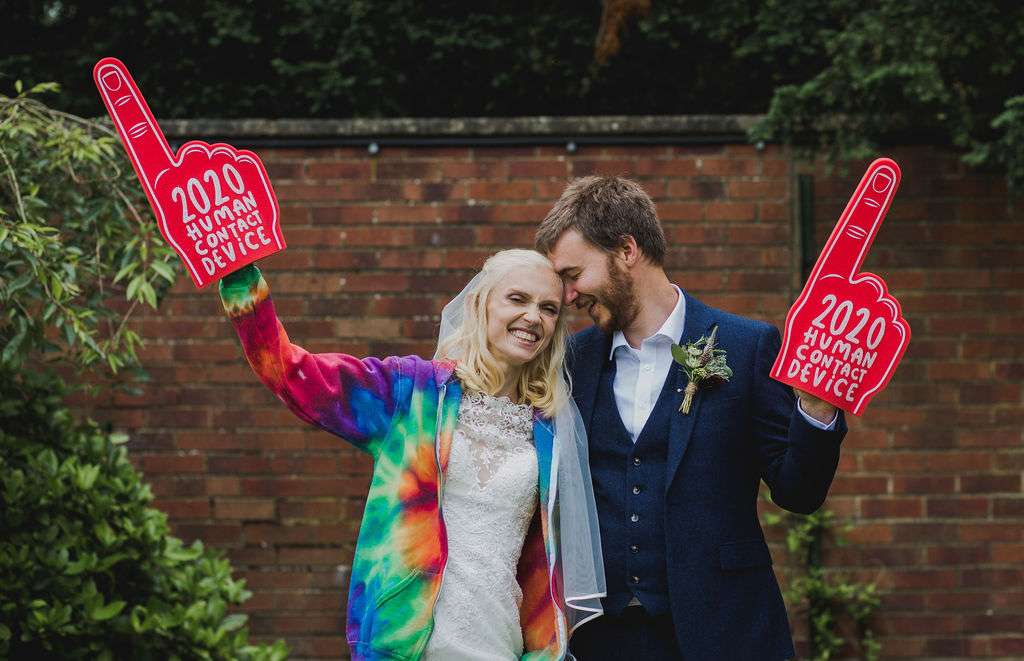 It can be tempting after the year we've had to skip contemplation and head in full gusto to a brand new time without reflecting on what the hardships can teach us. But rumination can be cathartic, and 2020, albeit hard for everyone for all different reasons, has made a lot of us take stock on what things really matter to us.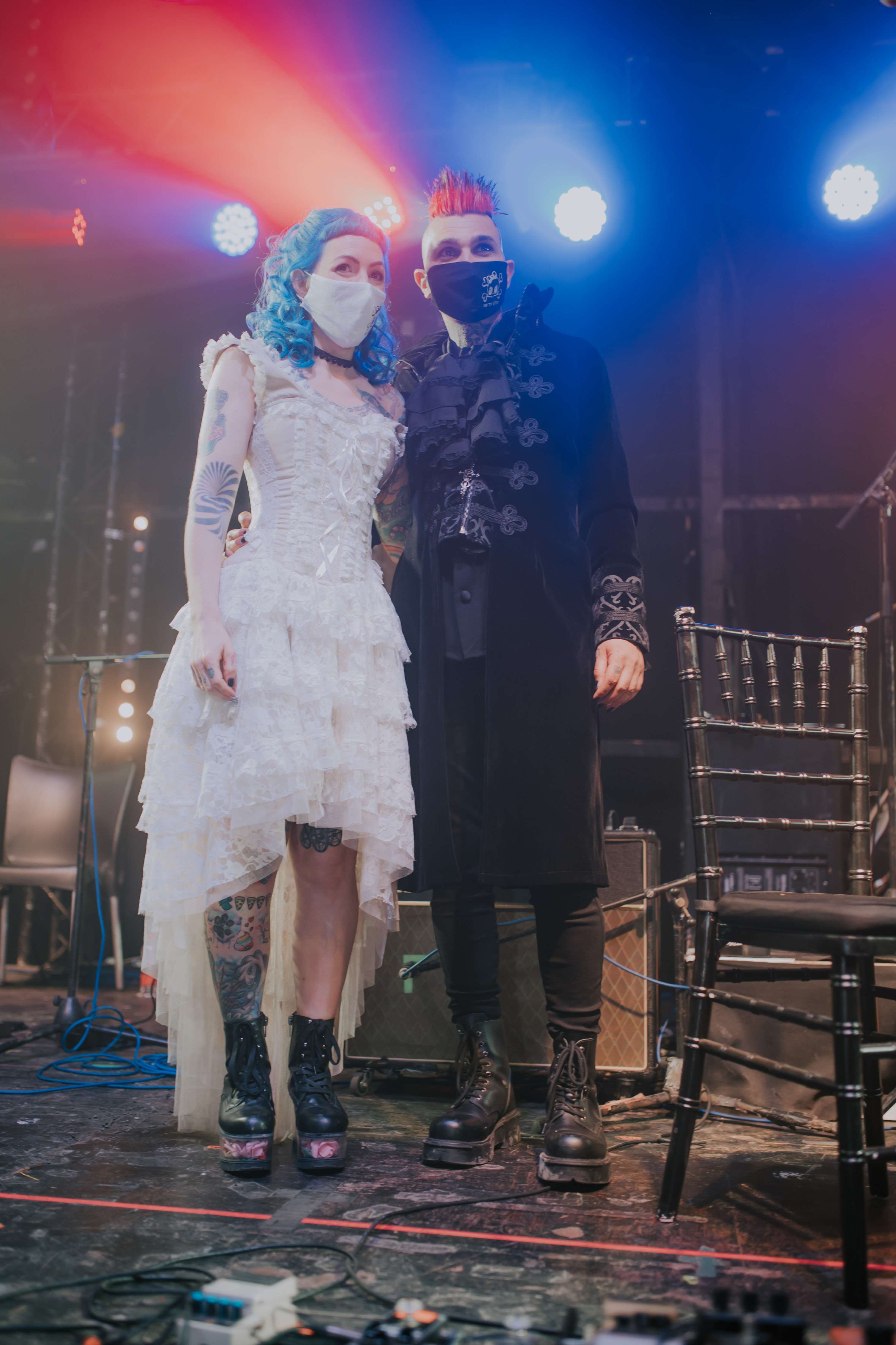 In June we predicted the new era of weddings with our Reborn issue, and oh boy, were we right. Covid-19 put everything on pause, gave you the chance to take a beat, reassess what you REALLY wanted for your wedding and to trim the fat of the stuff you were doing just because it was cool… or trendy… or Pinterestable. With lockdowns looming, you got creative with your locations: a tattoo shop, your backyards, and the local park became places for you to celebrate your love with your nearest and dearest.
You took guest limitations in your stride: streaming your intimate weddings to living rooms around the globe, which actually meant people were able to witness your weddings where that would not have been possible before – every cloud! You took the opportunity to do what you always really wanted all along, before expectations got in the way – eloping to stunning locations like mountaintops, deserts and in same cases, your own homes – to mark your love with the only two people it really matters to; each other.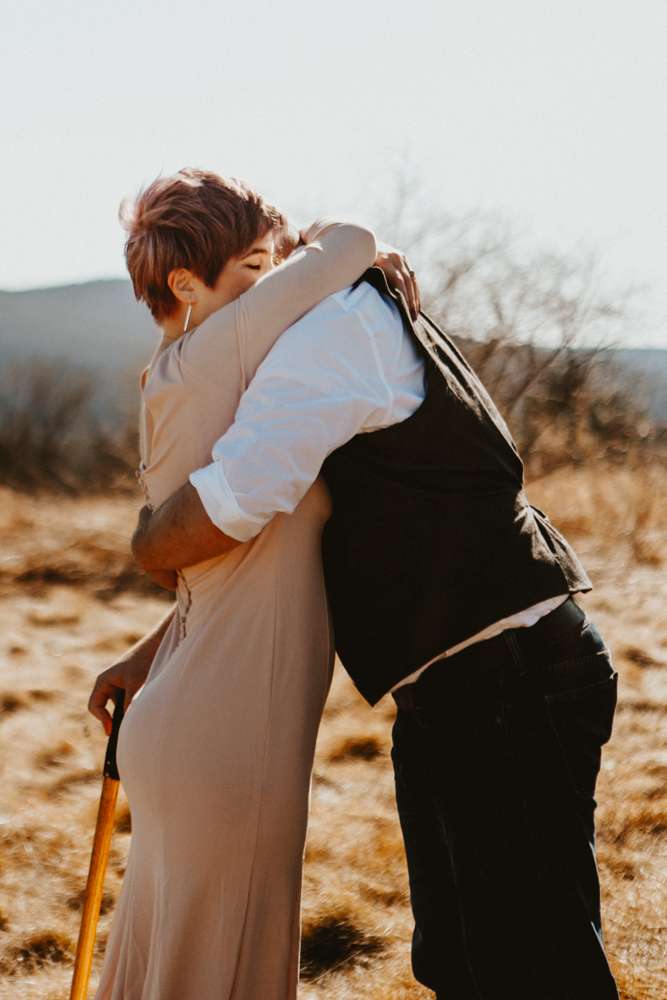 Your individual circumstances made you take stock on what really mattered: health challenges meant this couple didn't want to wait a moment more before tying the knot, and for this couple, having their ageing doggo present meant far more than a fancy party. Some of you made history with your weddings: with national newspapers in attendance to cover the first wedding allowed in England after lockdown restrictions were lifted, and this couple used the opportunity to make a political protest with their day.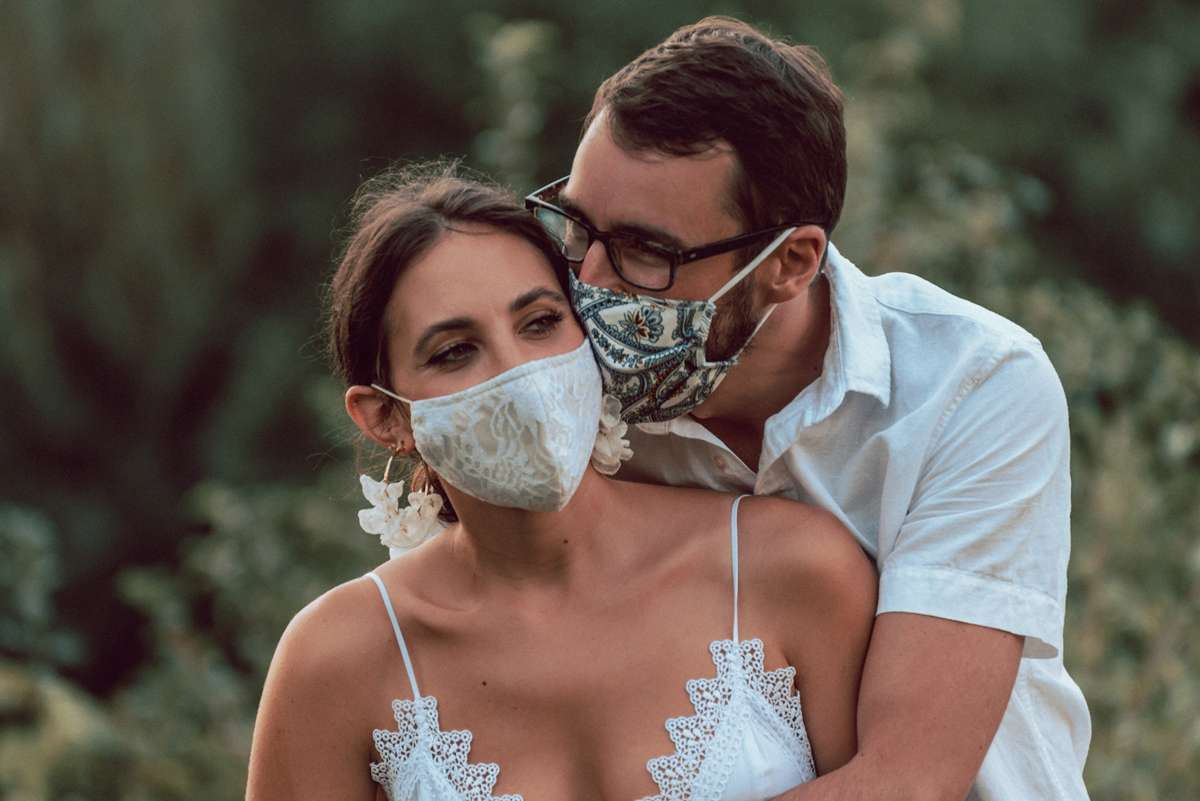 Throughout it all, Rock n Roll Bride has strived to be a place you can turn to for advice for how to navigate these muddy waters. Never ones to be content with simply whining and moaning, we've encouraged you to put your practical pants on and muddle through whatever difficulties you were facing. From ways to mark your original wedding date, to the fashion article we never thought we'd be writing, we've helped you traverse feelings of anxiety and apathy surrounding your wedding day, provided you with some light relief and pushed through one of the hardest years in our business to come out stronger than we ever have before.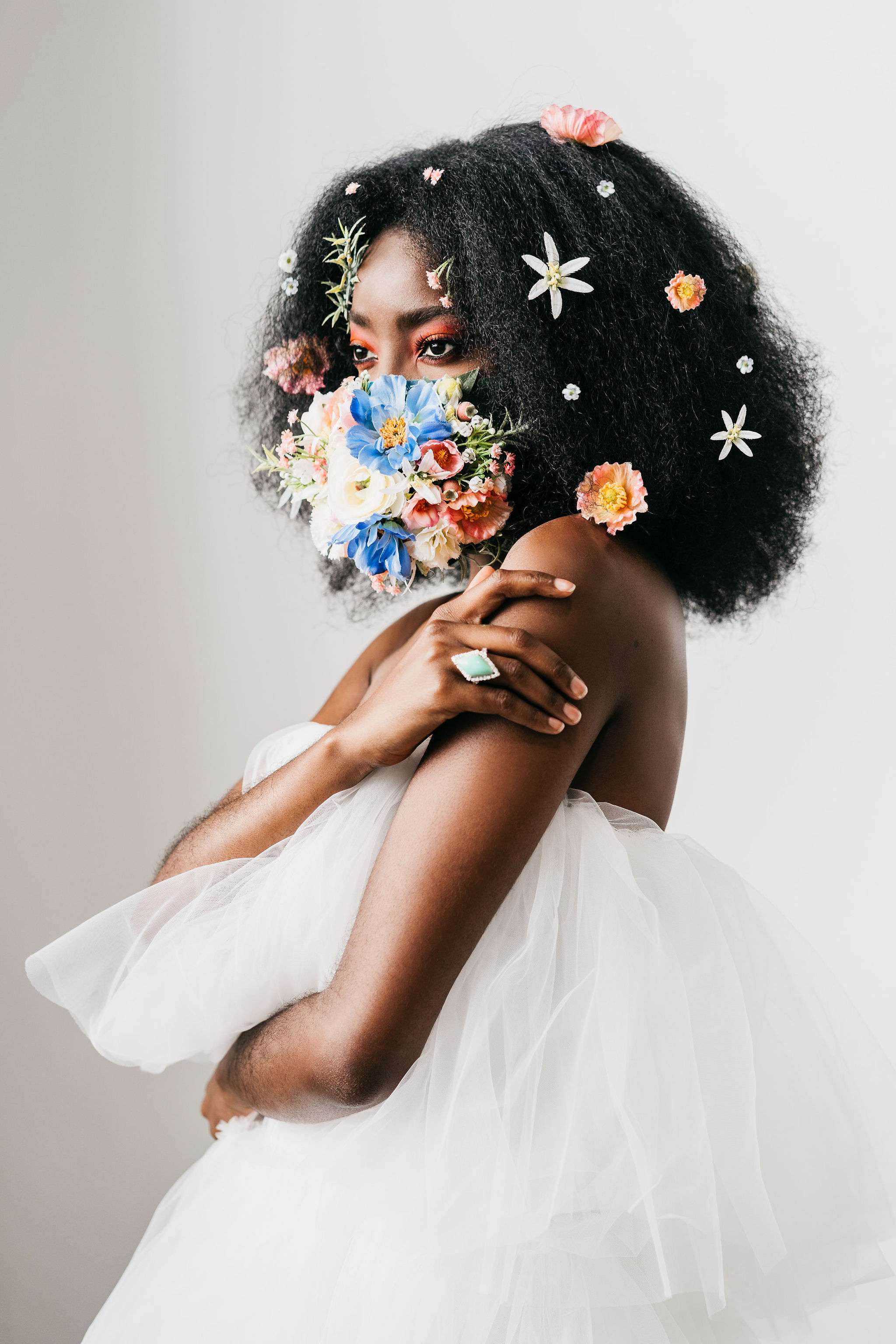 However, our finest achievement? Our community, who, despite going through the throws of pandemic wedding planning themselves, have made themselves available as a virtual shoulder to cry on, rallied around to help couples who's vendors were no longer available for new dates, and bucked the current abhorrent trend of wedding shaming to be a safe place for you to be yourselves. They've offered advice and paved the way for future couples planning in the new normal.
As we head into 2021 with the future looking brighter, but still unsure, we asked those that had to alter their plans this year to impart one piece of advice for those still looking like they might have to do the same.
"Make sure you plan your 'un-wedding day' and have a few things to keep you occupied. We had a private chef recreate our wedding breakfast and a zoom call with our bridal party and MUA to chat all things beauty for the wedding and prepping our skin. It was a lovely way to see everyone & really helped to keep busy. Otherwise I would've wallowed and cried all day." Vicki Carr
"We met our photographer and had a photo shoot to mark the day and ate all the sushi. Also be kind to yourself. My brain can't focus on trying to plan anything right now because I hate uncertainty and not being in control so I'm just riding it a little bit." Samantha Grace Meekings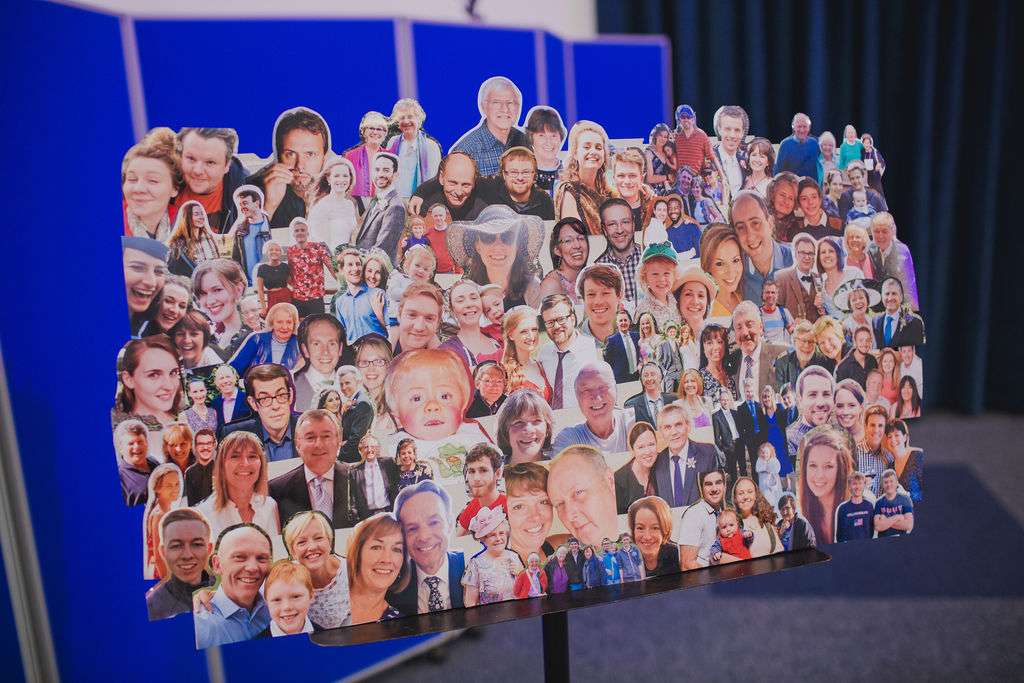 "Ask for help – friends, family, wedding venue will be able to help pull things together last minute or to help rearrange. Also ask for help if you need it for your mental health. Be flexible – You might not be able to have your special anniversary date or a weekend if you rearrange, it is also MUCH easier coordinating your suppliers and venue if you are flexible. Lists – we had a wedding spreadsheet from the get go for our wedding (so romantic) but it was so handy when we needed to start contacting suppliers, wedding guests etc. As all of the info was on there." Victoria Routledge
"Make sure you are wedding ready as you can be so when the time does come along you are good to go. Have a few back up dates in mind, take stock of what you do have, with the knowledge the day will go ahead and be even more special when it eventually does happen, it might not be what you originally planned, but it'll still be great! Perhaps on the would be day make a small gesture to one another." Emma Prentice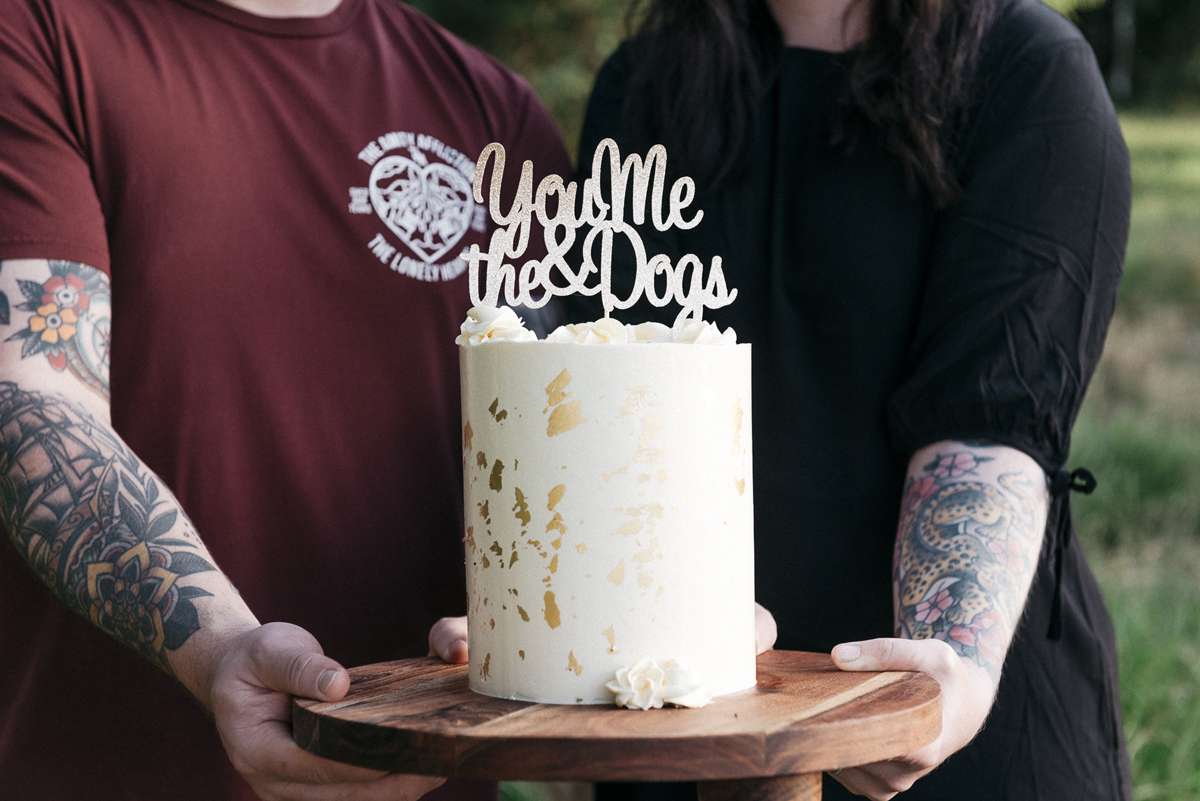 "Have multiple plans running simultaneously so you can roll with the punches. Plan when you're in a good mood, and when you're feeling down about it just go and do something else. It's ok to put the planning on a shelf and leave it for a few weeks or even months." Phillippa Watts
And our favourite advice? It comes from very aptly named Rock n Roll Bride group member Amy Wise: "Don't put all your happiness into your wedding. Me and my partner have focused on how strong we are together and focused on ourselves instead of focusing on the replanning goals. When people ask me (which they do…a lot) I tell them I am ignoring it until nearer the time and will let them know then change the subject."