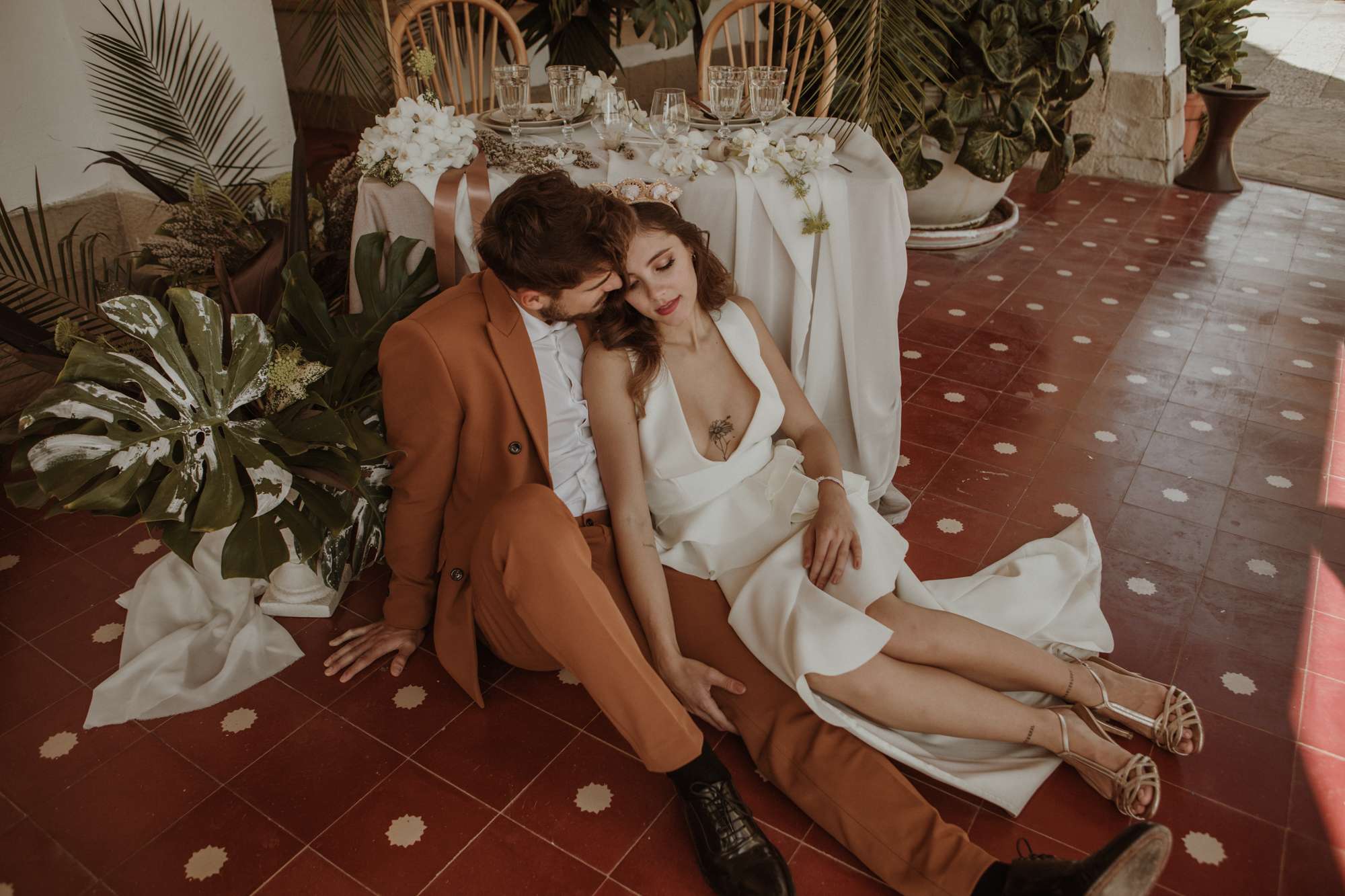 Alba and Nico initially thought they'd have a big wedding, but when Covid scuppered those grand plans, and certain family members started being difficult, they decided to elope instead! They wanted their day to be intimate, special and just for the two of them.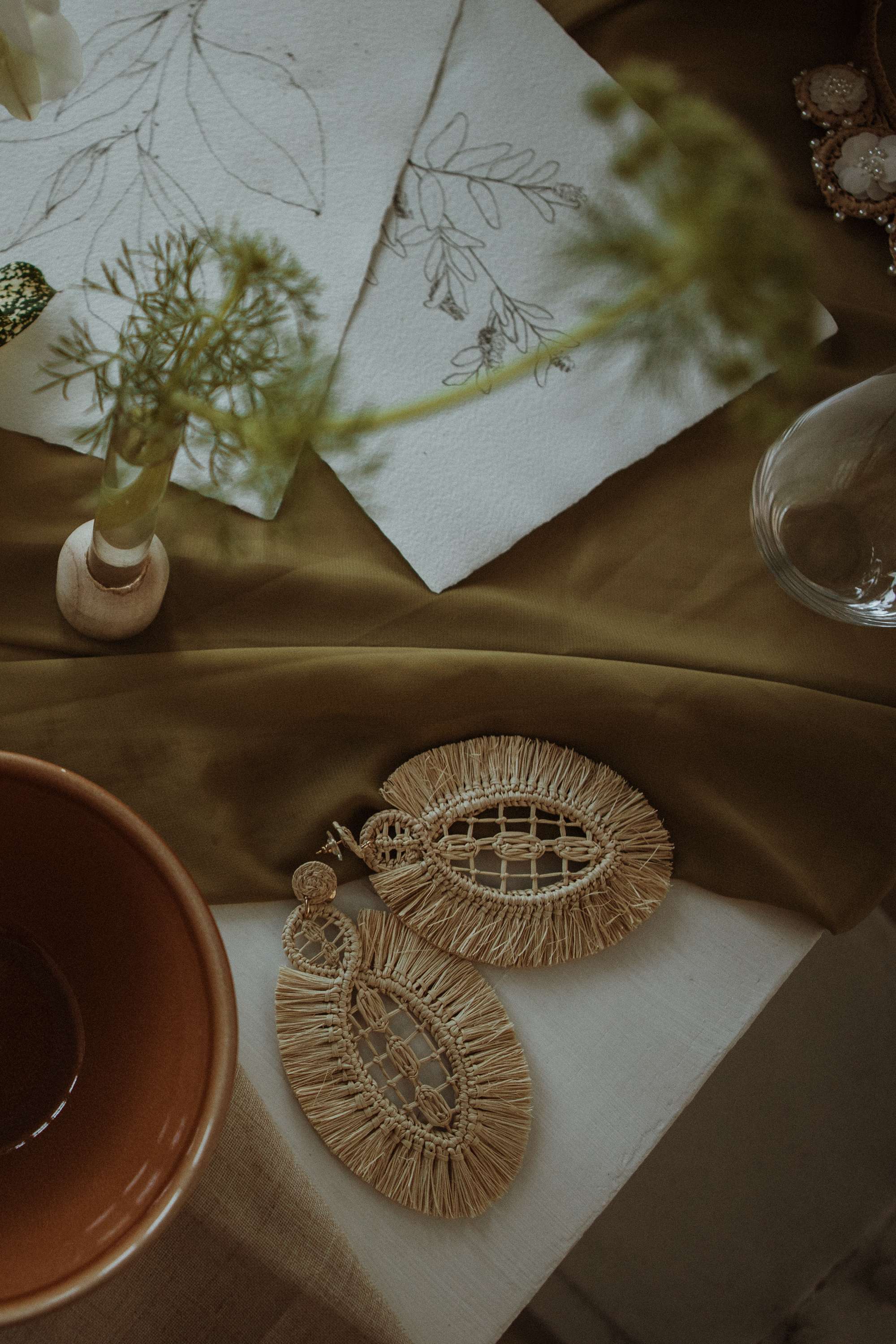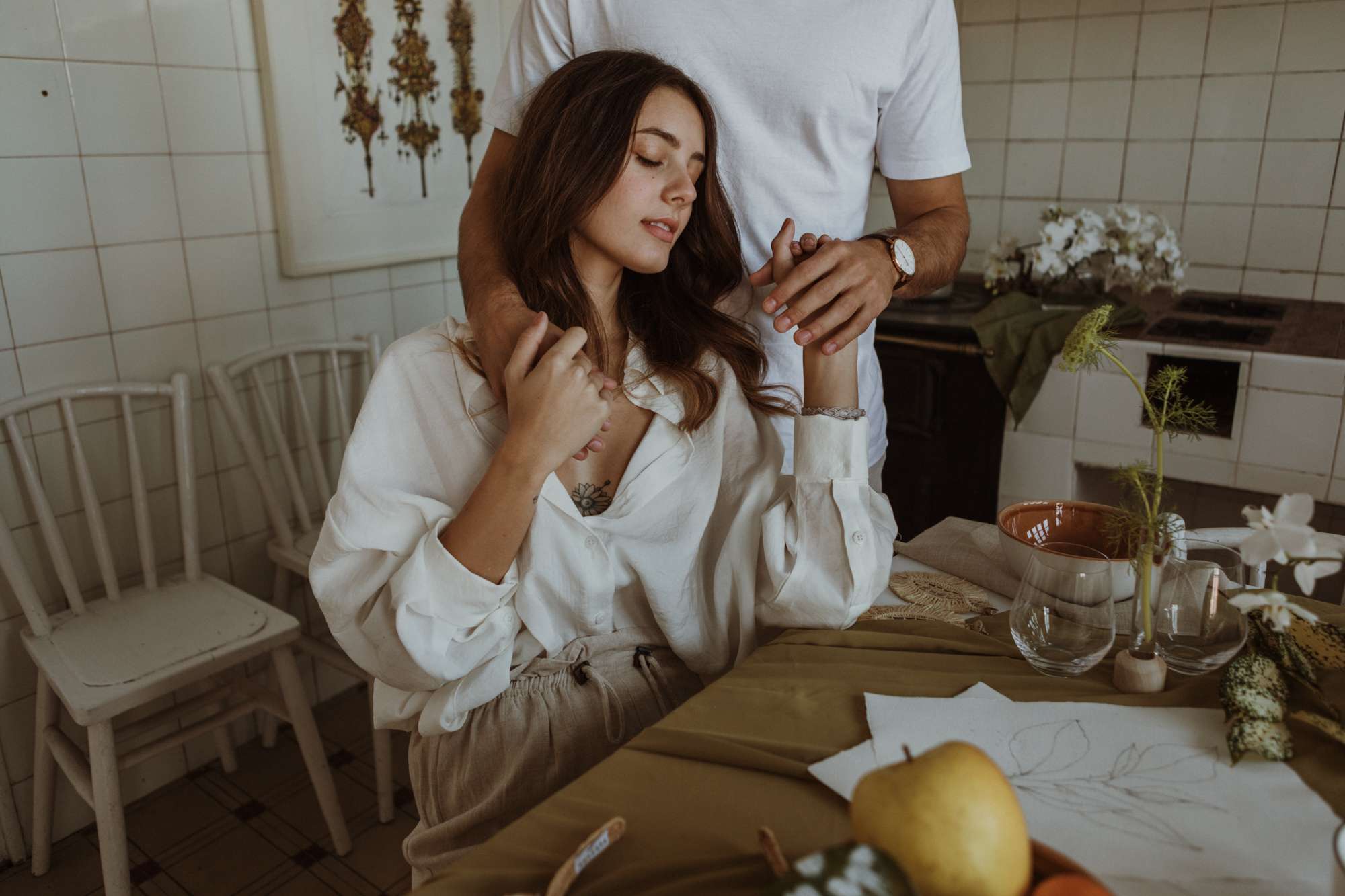 They did, however, hire the fantastic Iman Dris Photos and Misma Órbita Films to document the day and Sra Dreams to help them plan it.
They got ready together, had their intimate ceremony and then ate their favourite food – pasta. Sounds like a dream to me! Style-wise they kept things simple, too. "We both agreed that the colours of our intimate wedding had to adapt to those of the nature of space: white, green and brown", the bride said.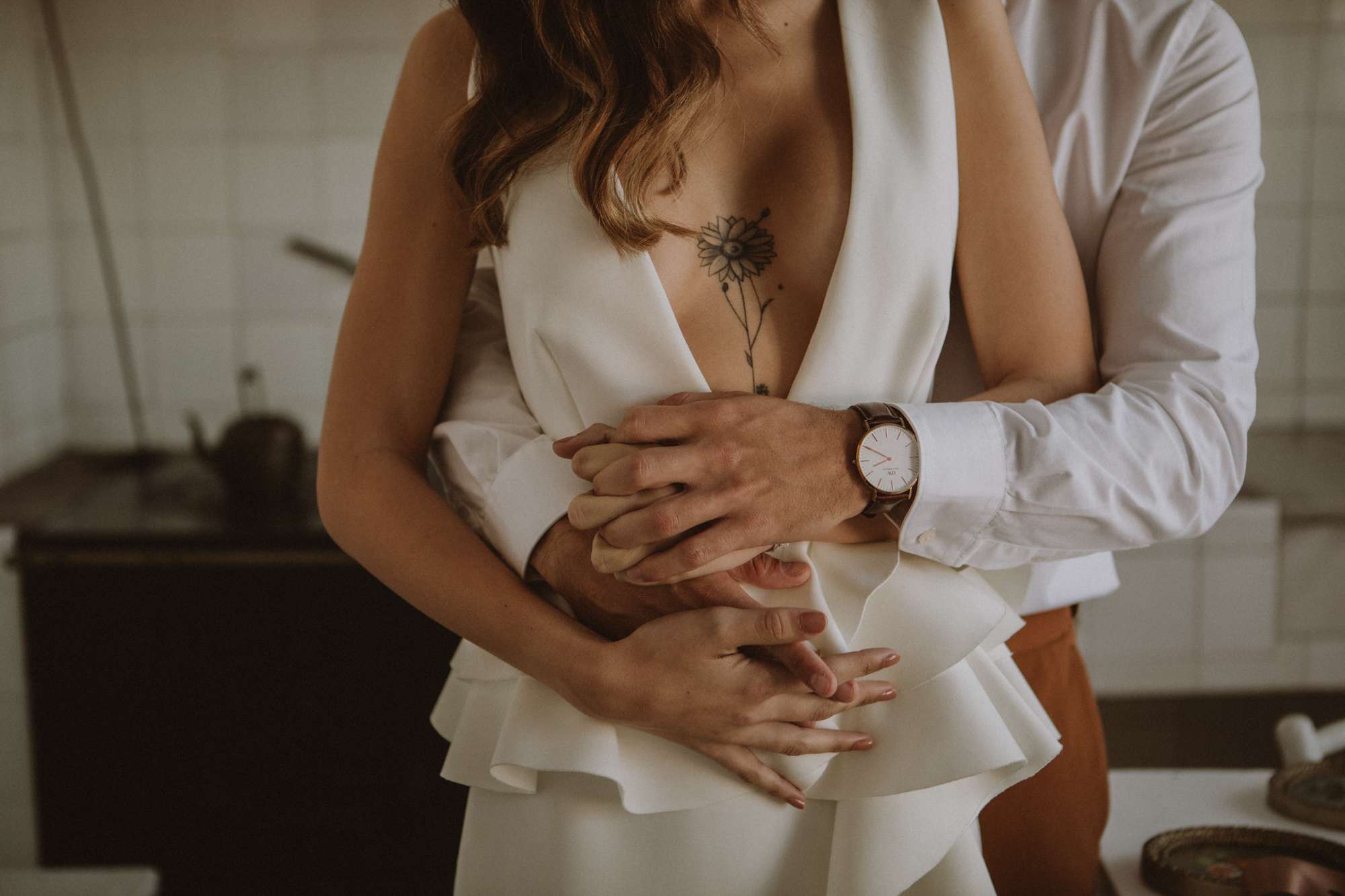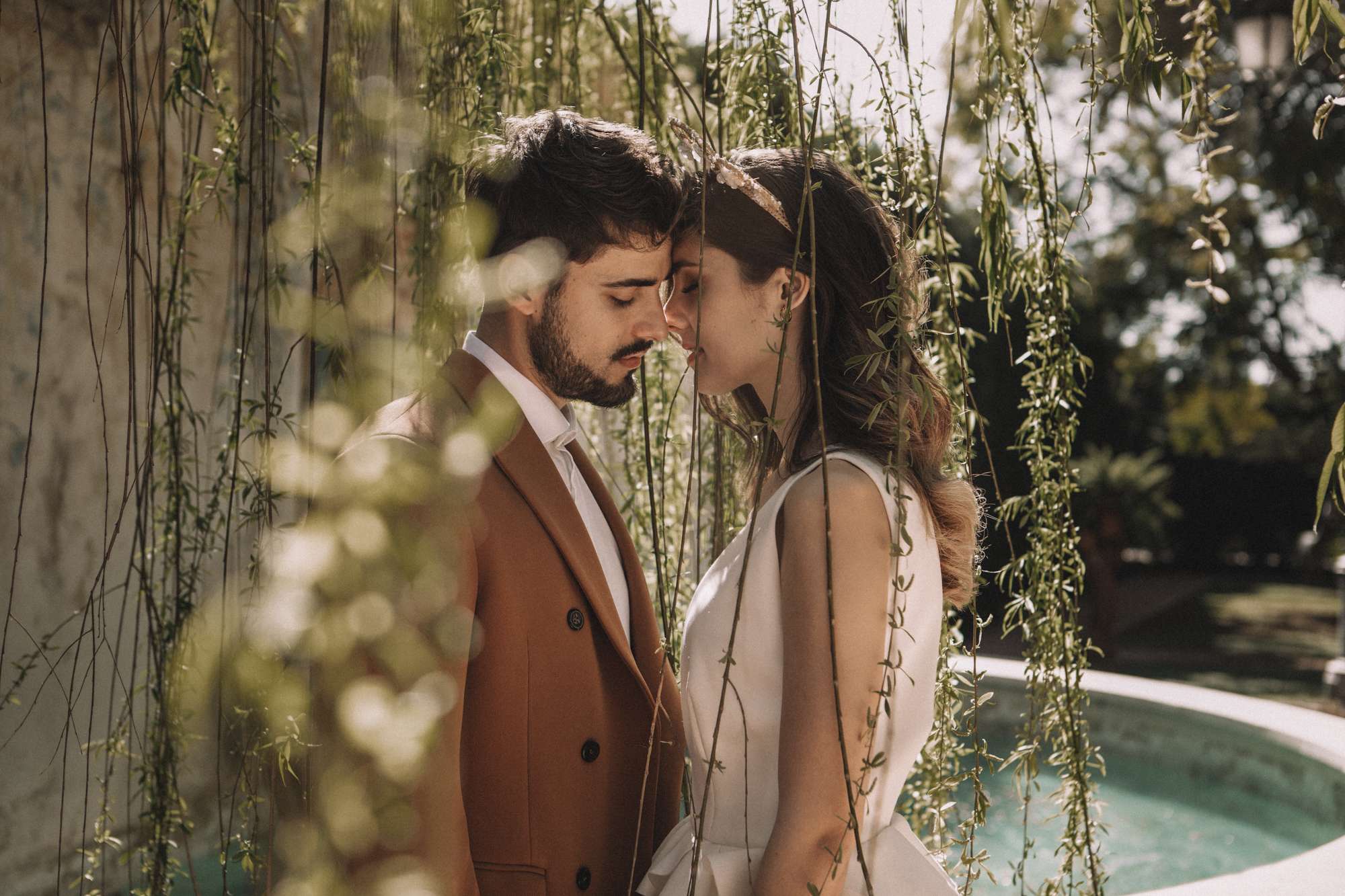 "I preferred a simple and comfortable dress that would show my most beautiful tattoo. Nico wanted an earth coloured suit and a flexible fabric to be able to move easily since he does not like rigid fabrics too much. A very special detail is that my crown and my earrings are made of totally natural rope. Verbena Madrid works with natural fibres and that is what I fell in love with." The bride also made her own bouquet.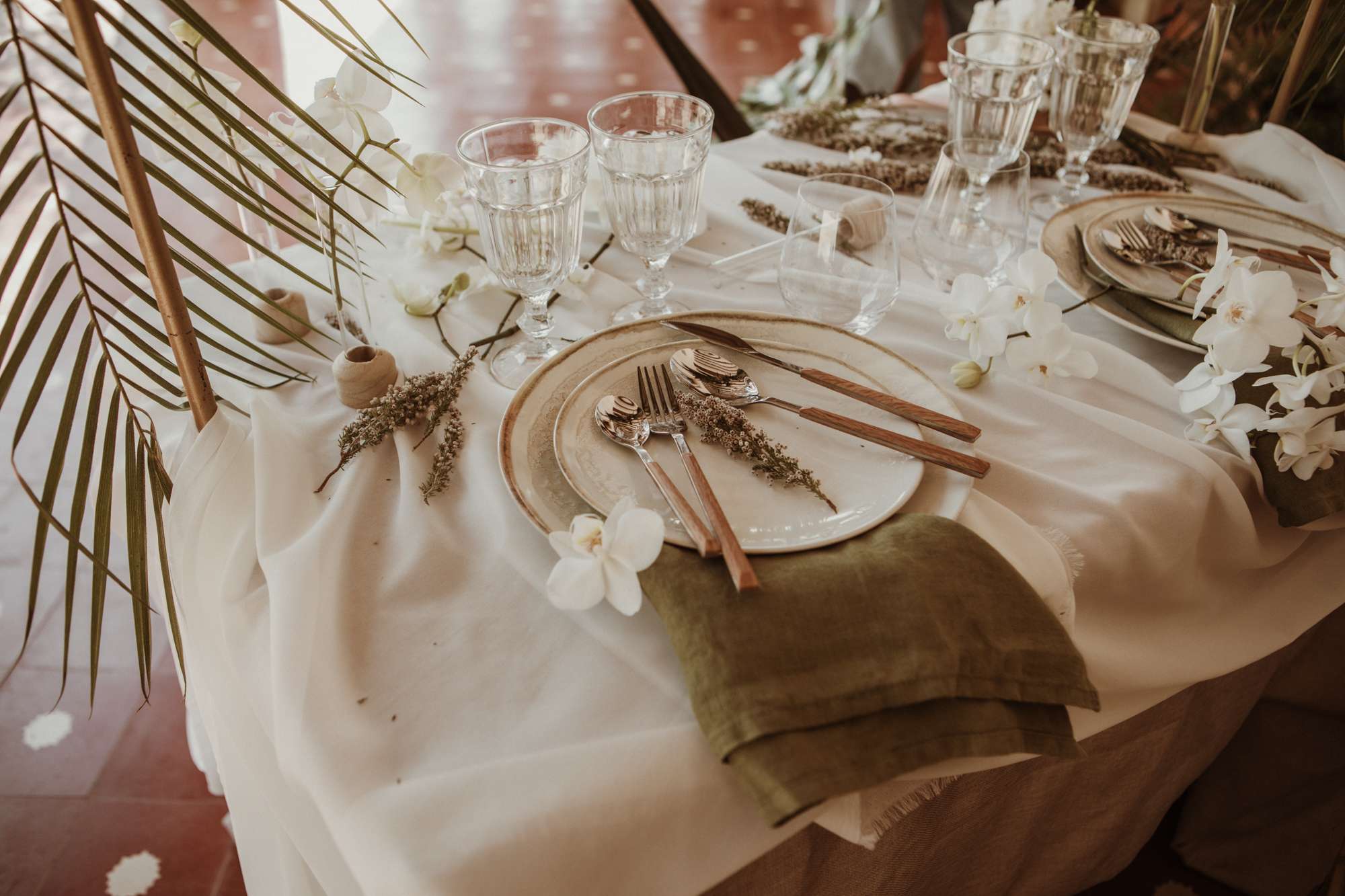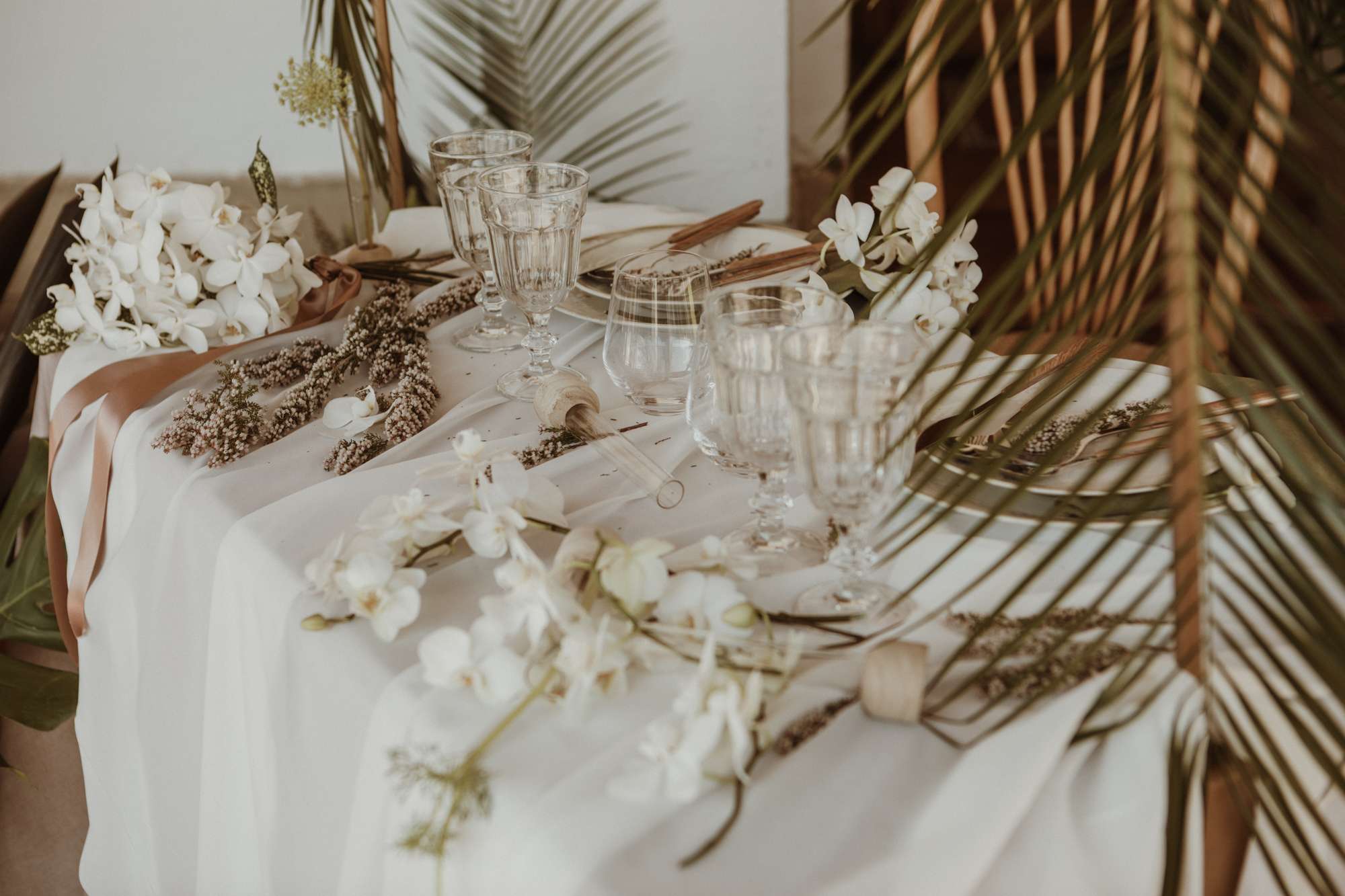 Apart from the ceremony, Alba's favourite moment of the day was getting in the bath at then end for some impromptu photos! "When I went to the bathroom to remove my makeup at the end of the day the bathtub was full of plants that had been used for the ceremony", she said. "I liked them so much that I decided to go in there and feel like a jungle that had invaded my bathroom!"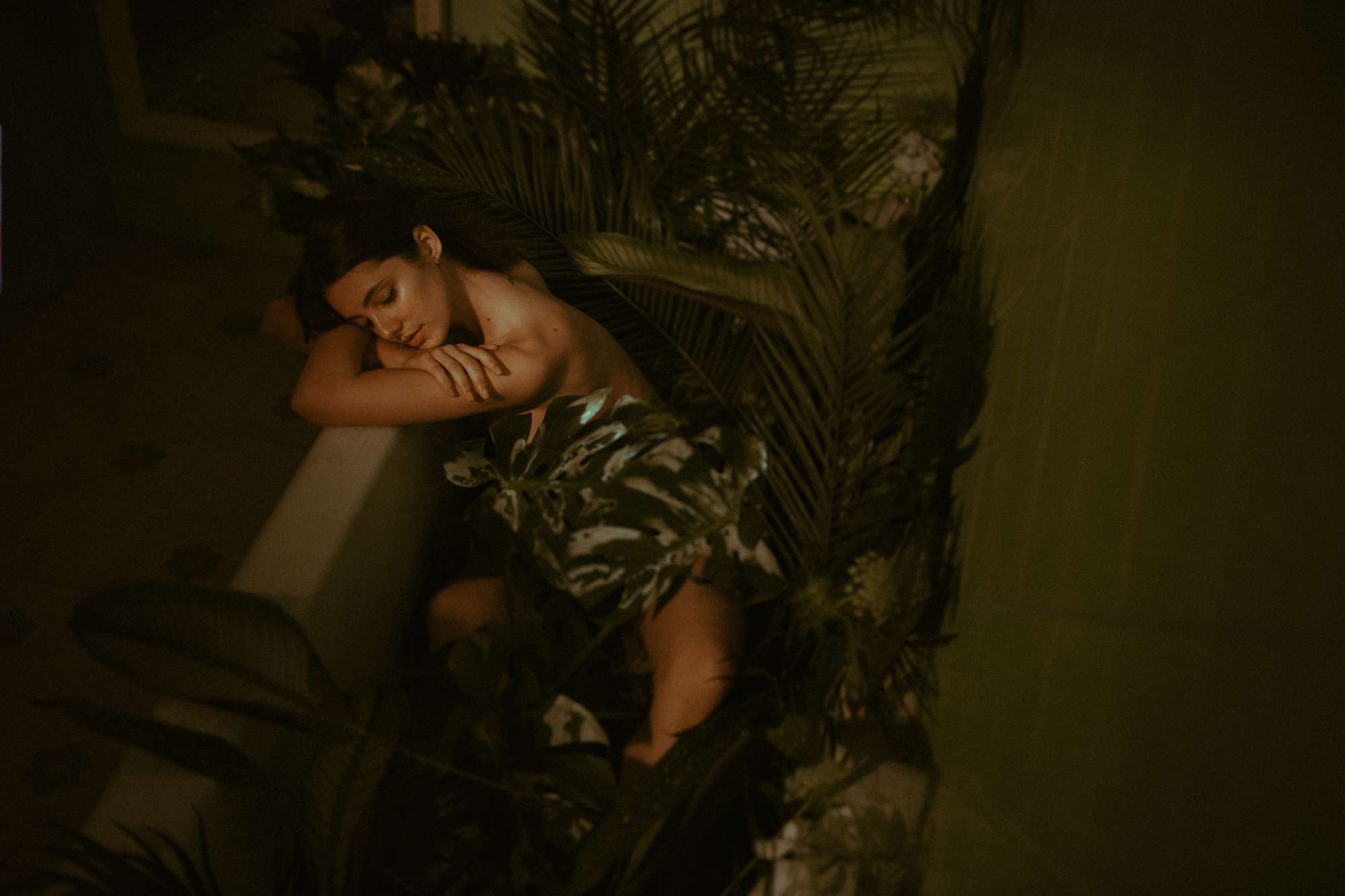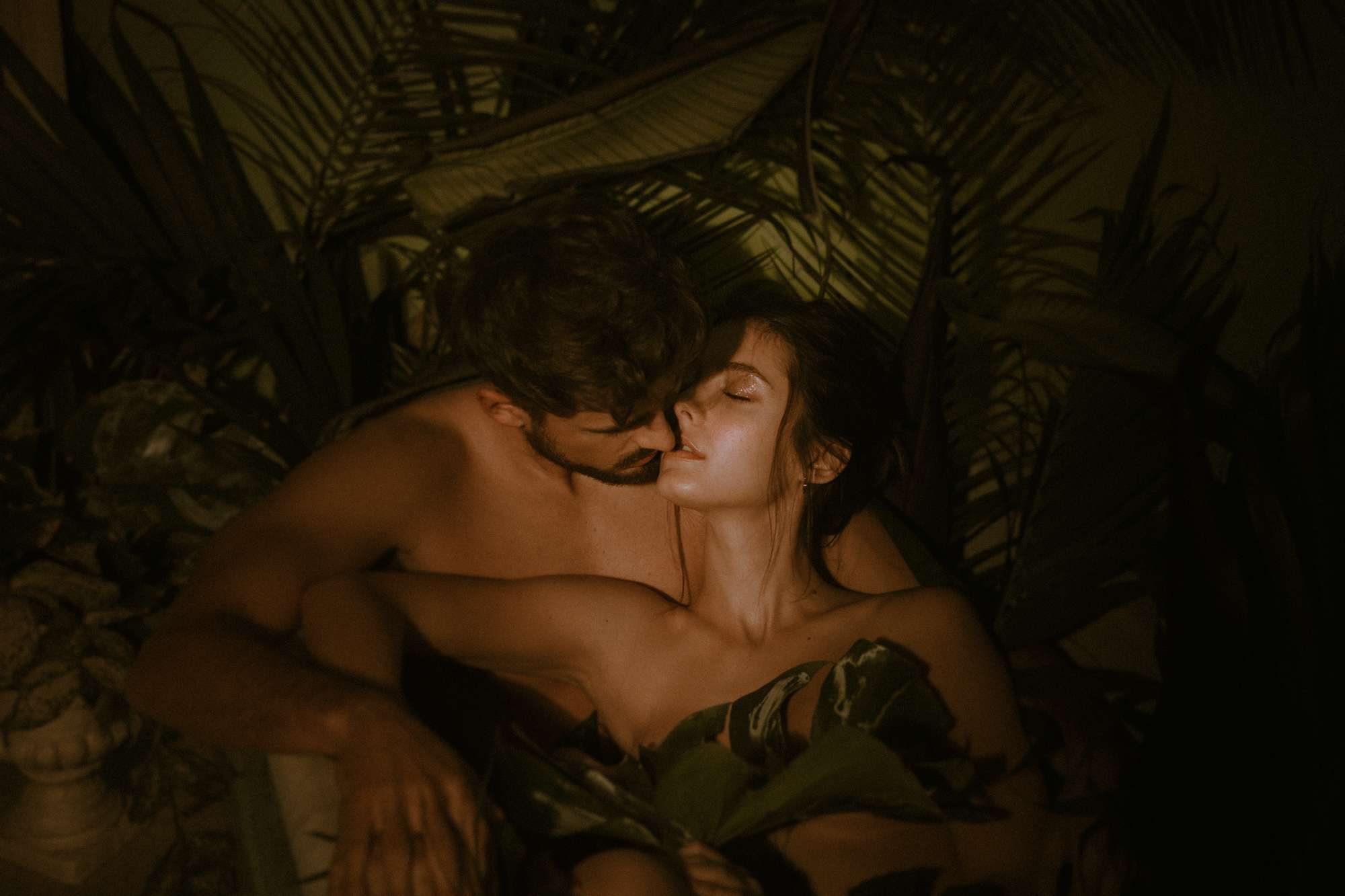 "The best thing about planning our elopement was knowing that we were going to experience it all alone since I never thought that this would be possible", Alba concluded. "But thanks to the help of my wedding planner, everything we wanted became possible."