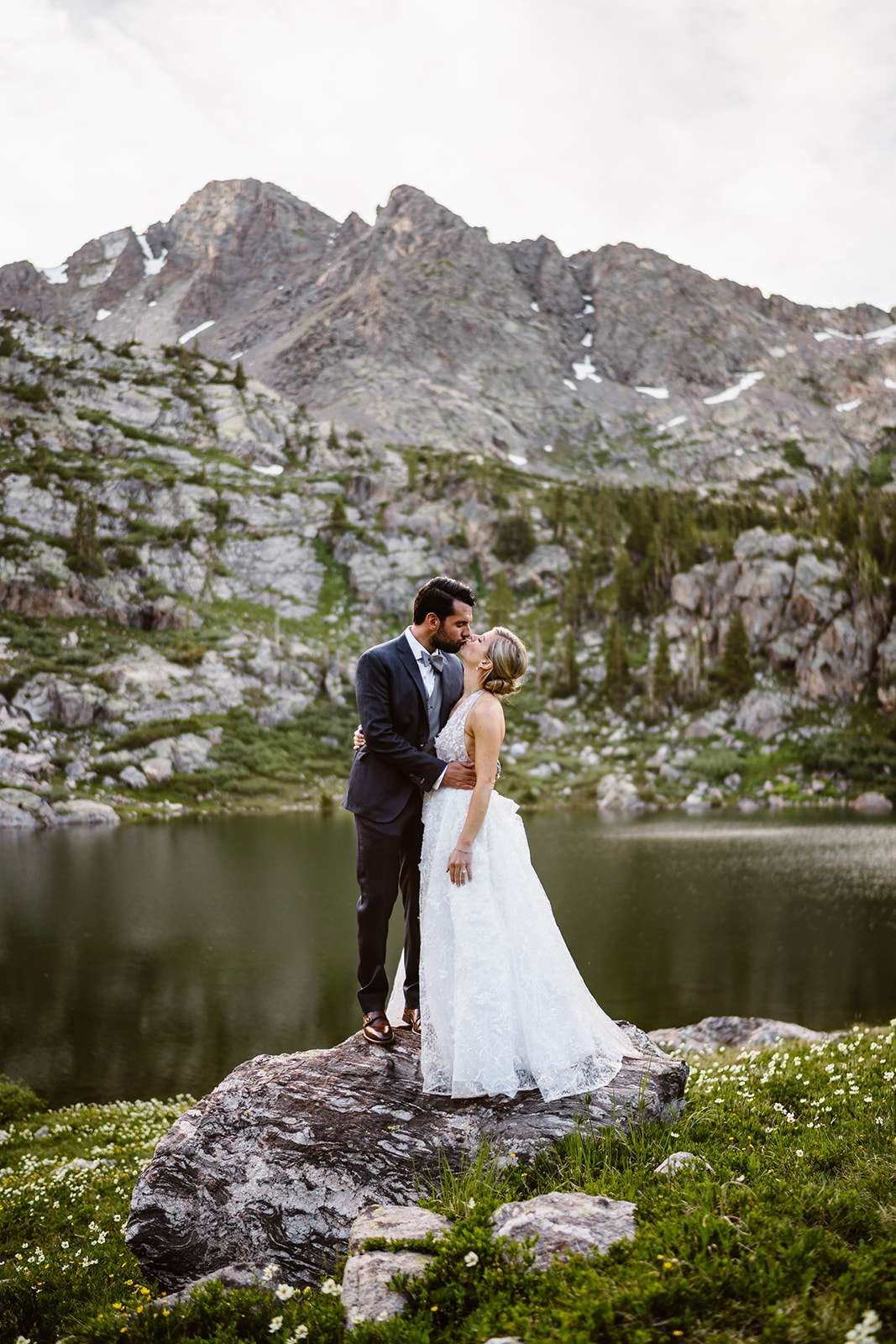 When Virginia and Cody had to postpone their big celebration, they were inspired to do the opposite of a traditional big ceremony. They wanted to take advantage of the perks of a small wedding and do things that you could not do with 150+ people to consider. Despite an intimate celebration, they still had two ceremonies; one for the just the bride and groom, and one for friends and family the day after.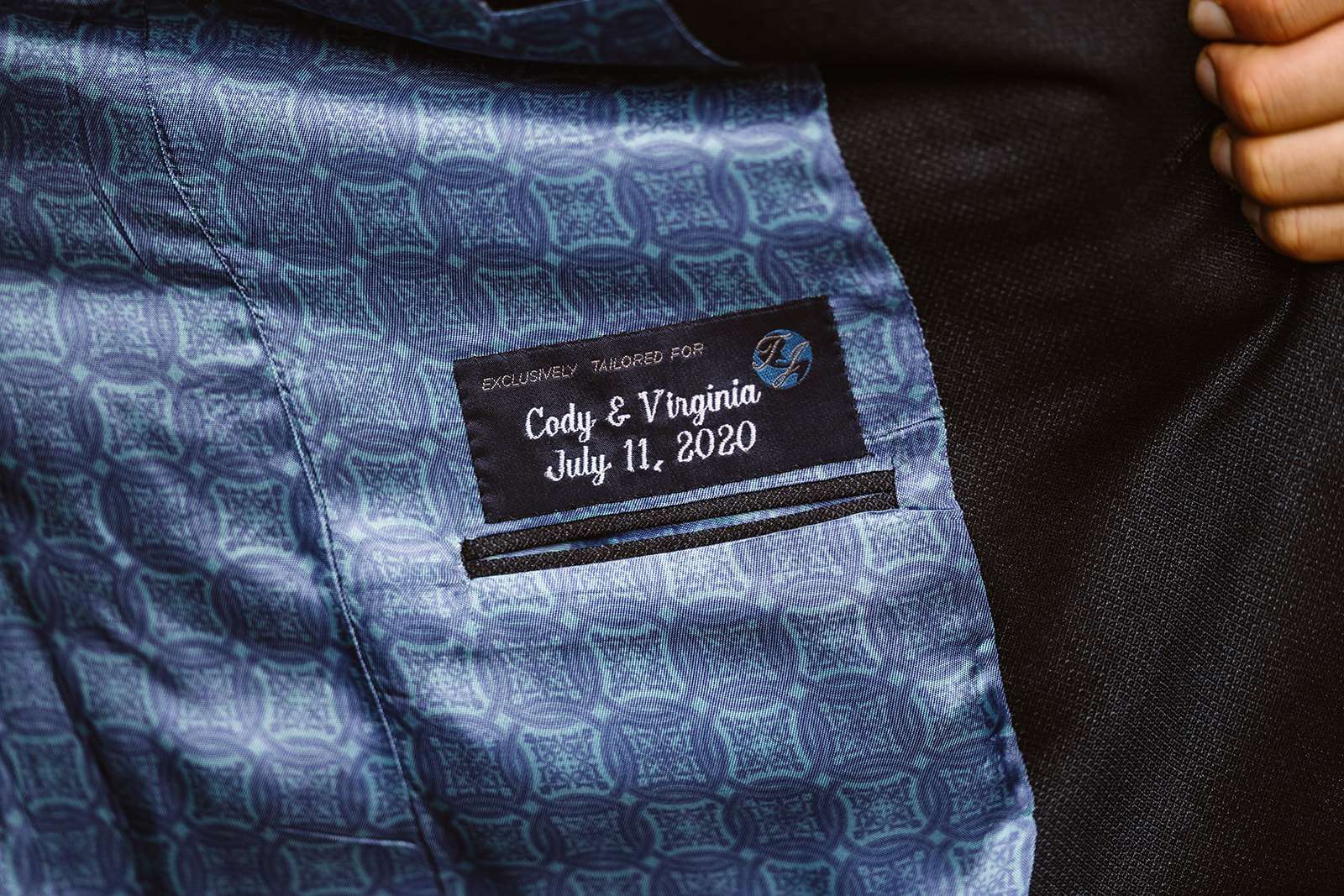 As avid adventurers, the couple jumped at the chance to do things a little differently. For their first celebration, Virginia and Cody hiked three miles each way to their first look and personal vow ceremony in an alpine clearing just outside of Vail, Colarado. Afterwards, they were able to play around with photos in their finery and an amazing mountain backdrop.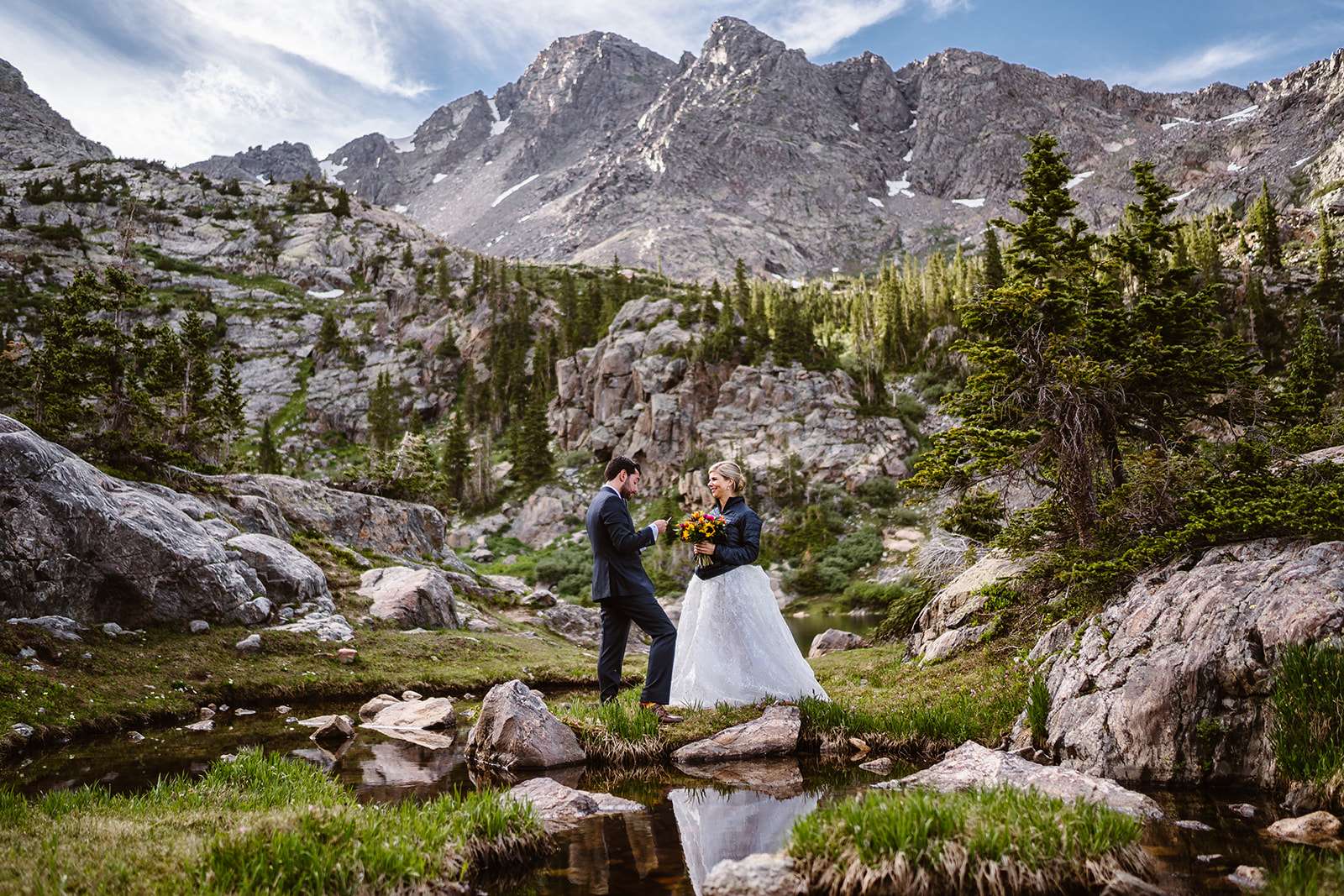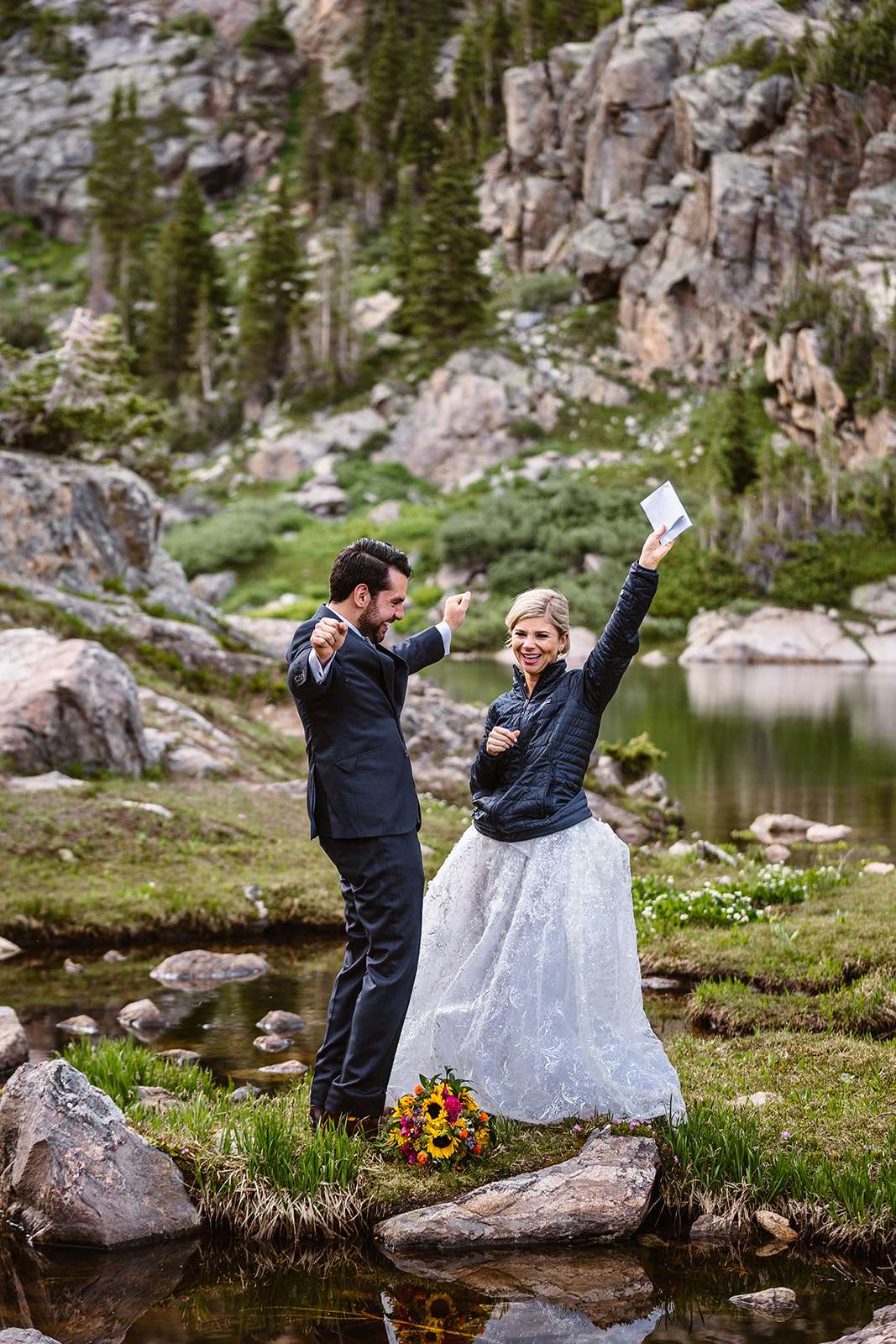 Virginia wore an Inbal Dror dress, which she accessorised with hiking boots for the first day, and Prada shoes for their second ceremony.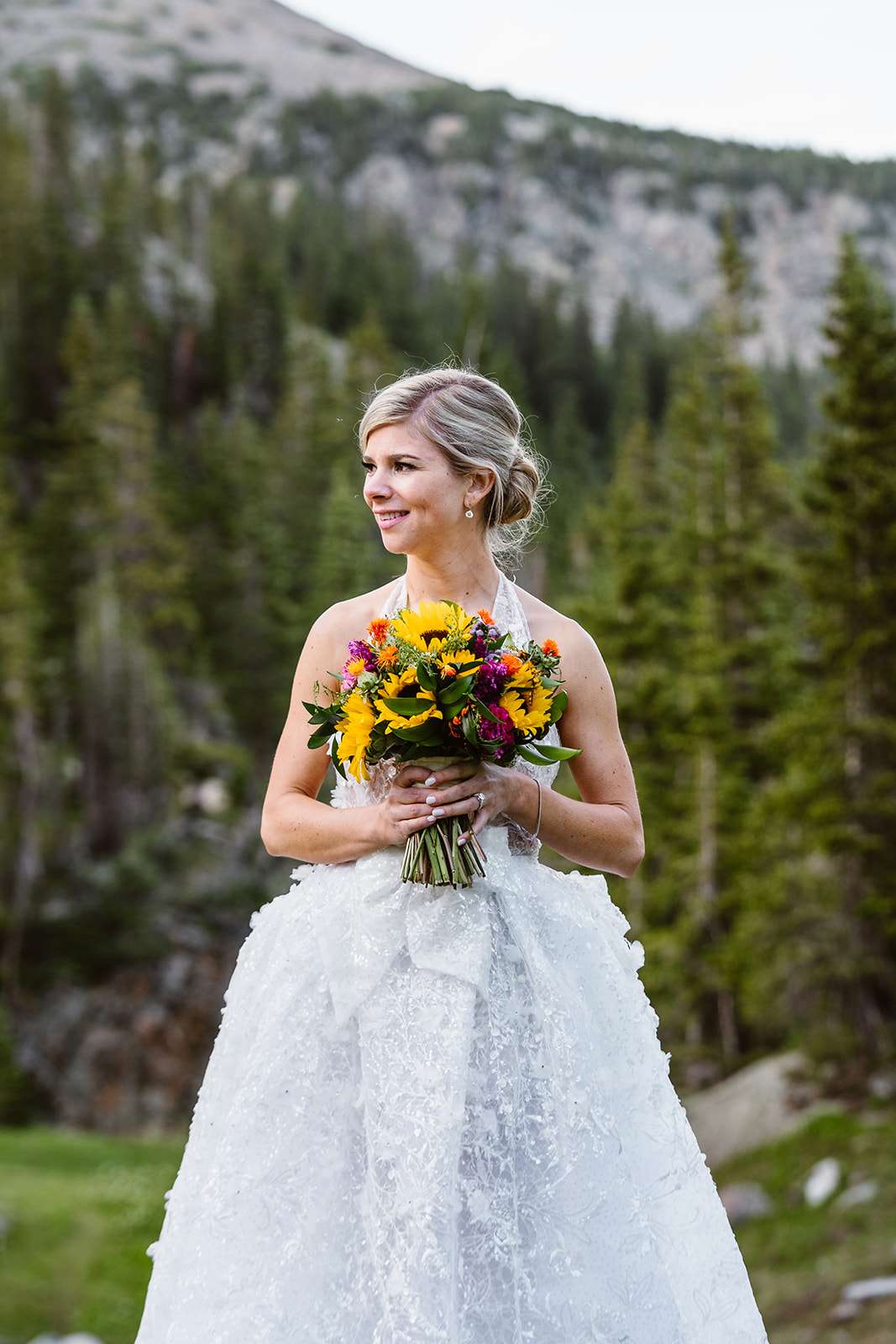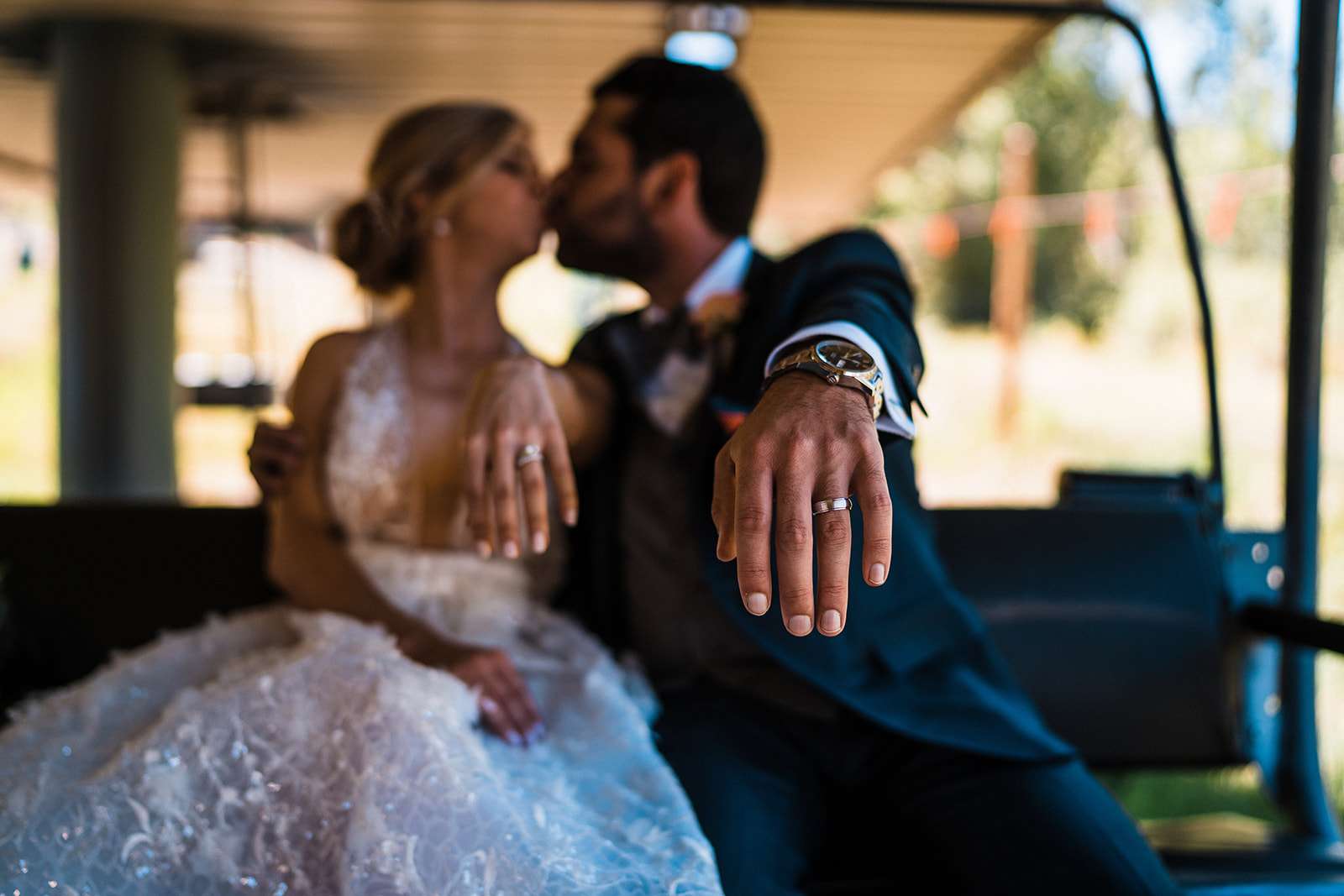 The next day, they had a ceremony at the base of a ski area with 25 of their closest friends and family present – this was a particularly touching element as the couple had first met on a ski holiday. The bride's family friend was officiant, and they were able to bring their dogs along too – another thing most traditional wedding situations would never allow for! They celebrated with a lunch reception, including an open bar and beautiful table décor with lots of flowers by Vintage Magnolia.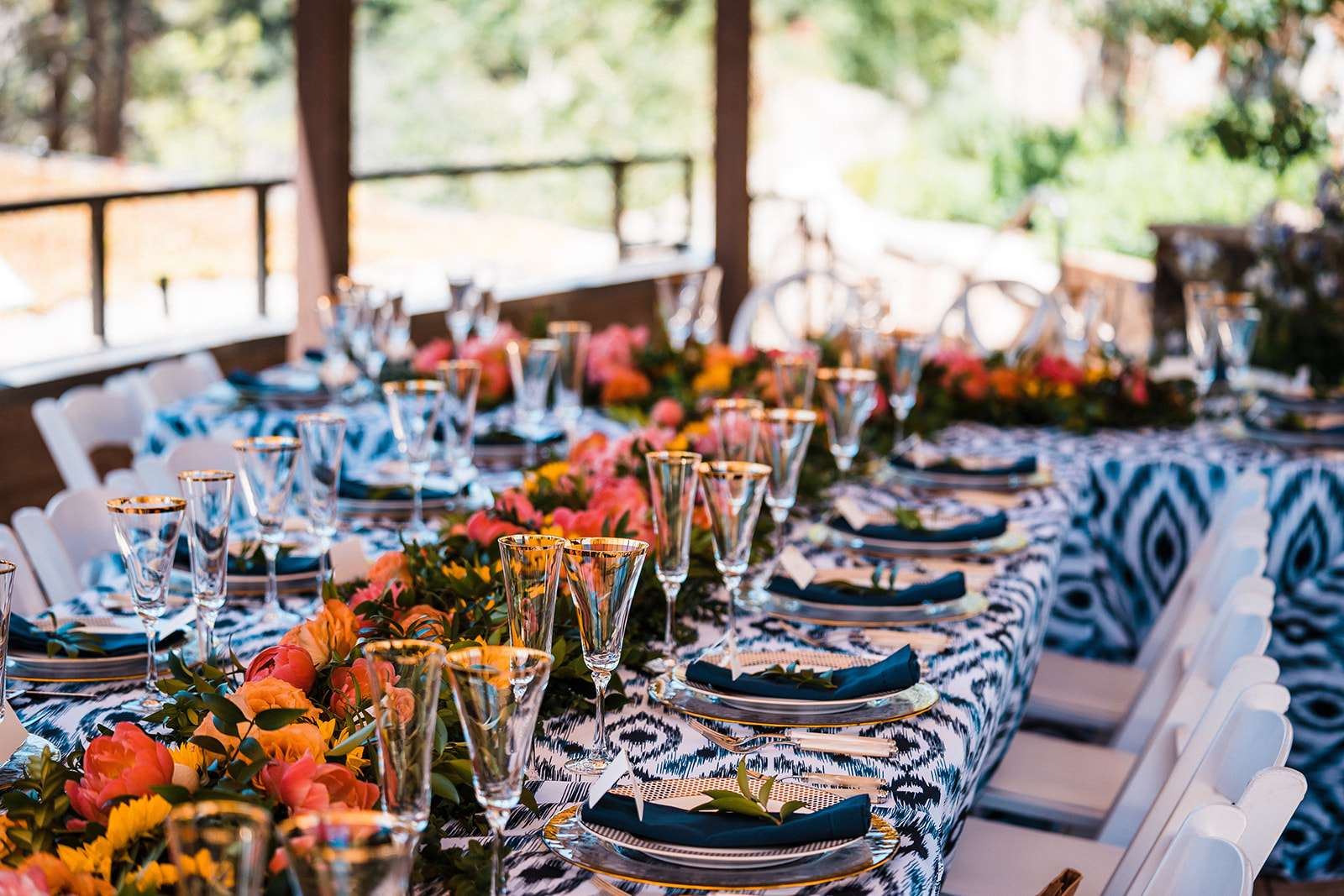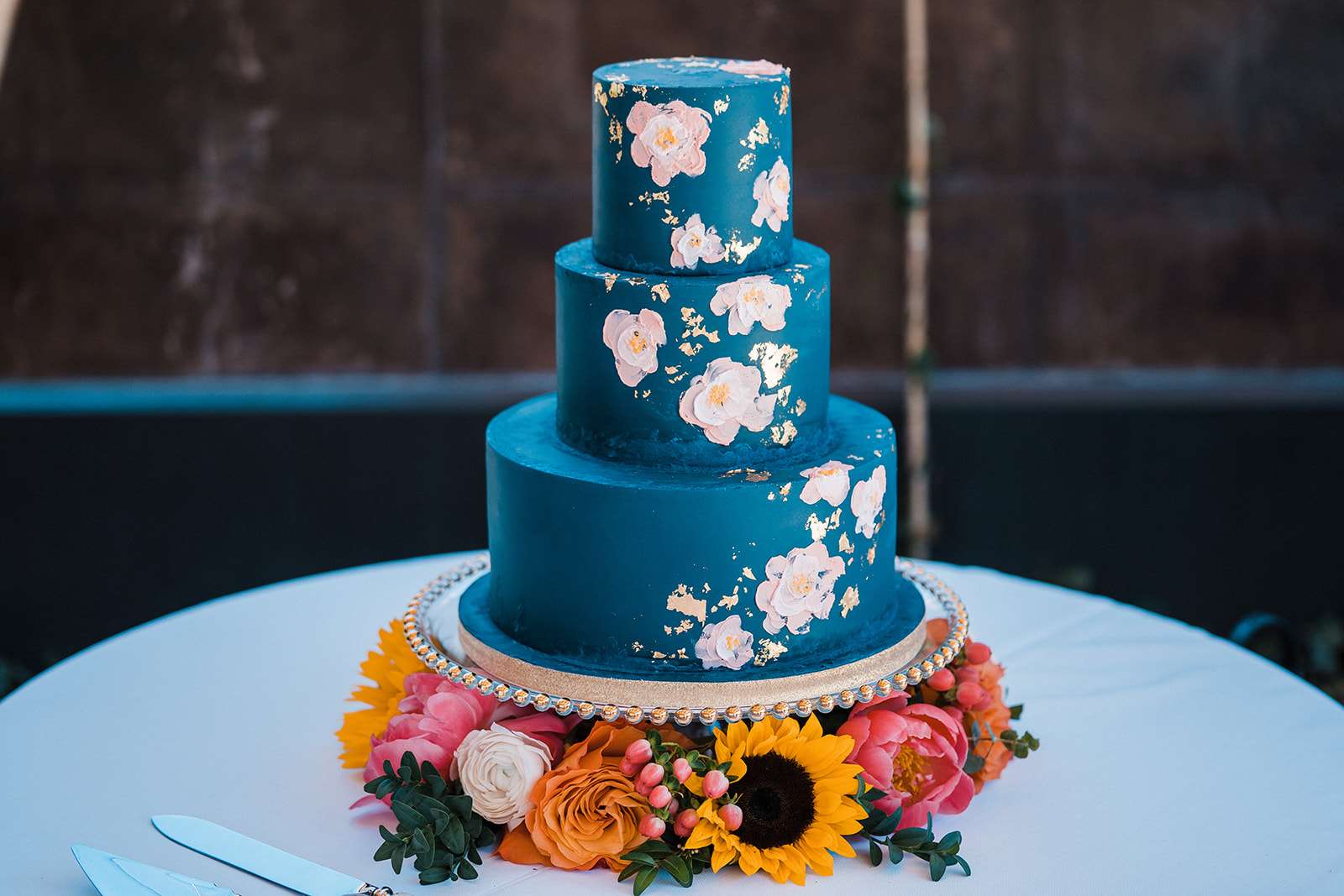 While only having a month to change their plans was hard work, the couple are thrilled they were able to flip things on it's head and end up having a wedding that they truly wanted. "If you're worried about including everyone," they advise, "then try to find a way to do both what you want and have a party that includes family afterwards. With a small group, we could do anything we wanted. Finding the perfect hike was our favourite part."