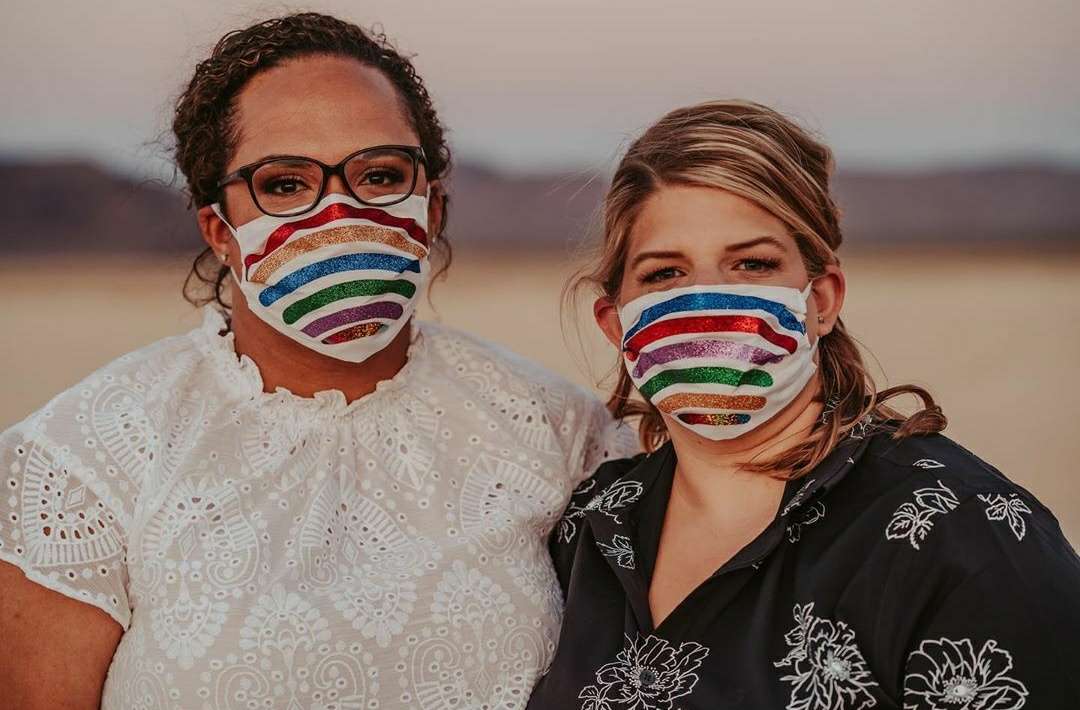 Well here's a blog post I never in a million years thought I'd be putting together – the best face masks to keep you safe (but crucially stylish!) on your socially distanced wedding day. WHAT A GODDAMN WORLD. It's important to be safe and keep others around you safe too, and with wearing them in enclosed public spaces becoming mandatory from today (July 24th) in England, you're going to need to stock up.
Wearing a face mask now part of daily life in the UK, so here are some of the best face masks I've seen around the internet over the past few weeks… All of which would look awesome with your wedding outfit too TBH!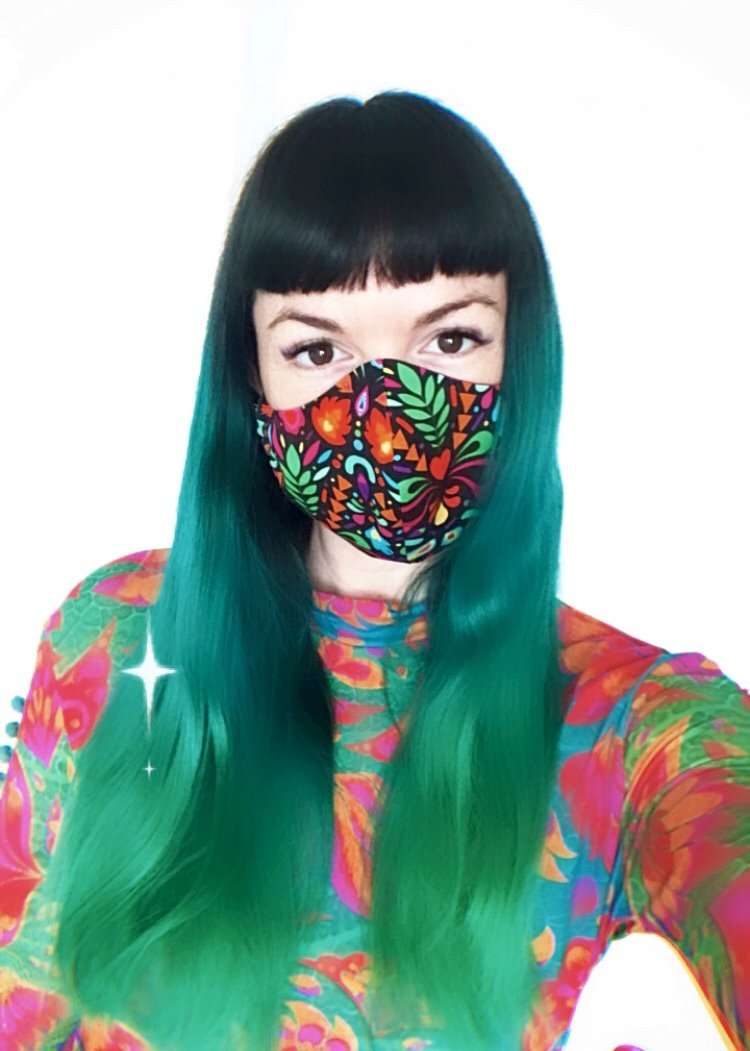 We love LOM and their epic prints here at Rock n Roll Bride and their face masks are well made, comfortable and super freaking cool. The best part about these is the elastic goes around the back of your head, rather than your ears, which makes them much more comfortable to wear.
Unfortunately, these stunning rainbow beauties sold out almost immediately but I'm hoping Megan makes more soon because I NEED that top one!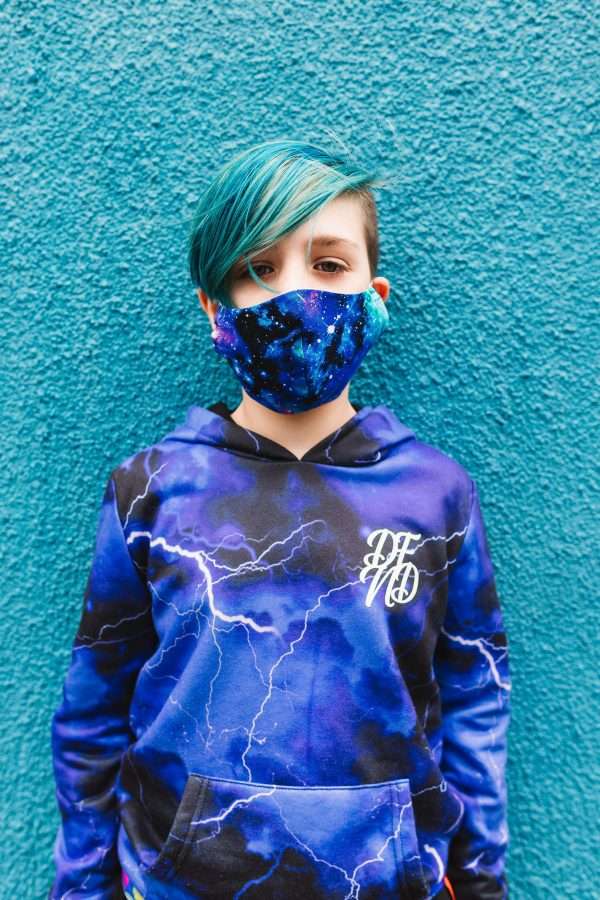 The brainchild of Jo of The Couture Company and her daughter Millie, who started making masks because she needed something to keep her entertained while off from school. Their story hit the headlines which has enabled Jo to pivot her bridal business during the pandemic to making these awesome patterned masks.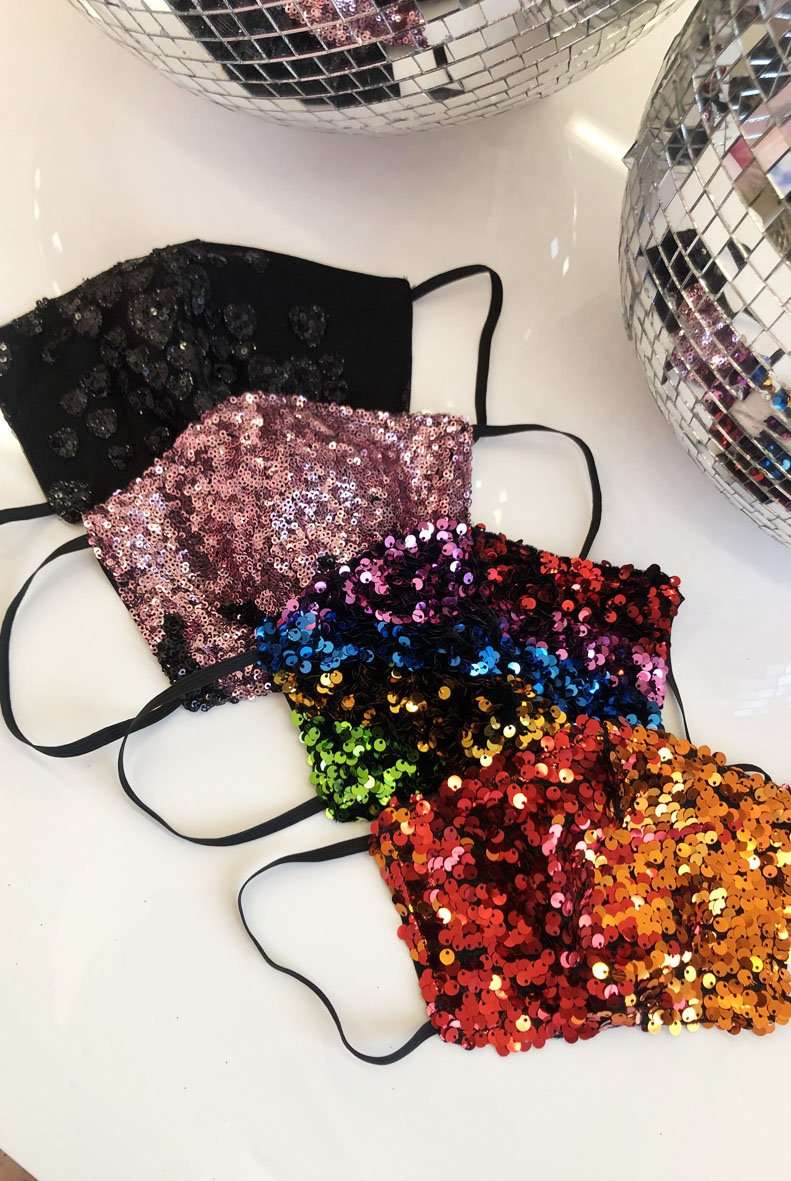 Another Rock n Roll Bride favourite! Isolated Heroes makes the BEST sequined and sparkly clothes, and they've bought that same sparkle to their sequinned masks. This ivory one with gold stars would be perfect for a bride!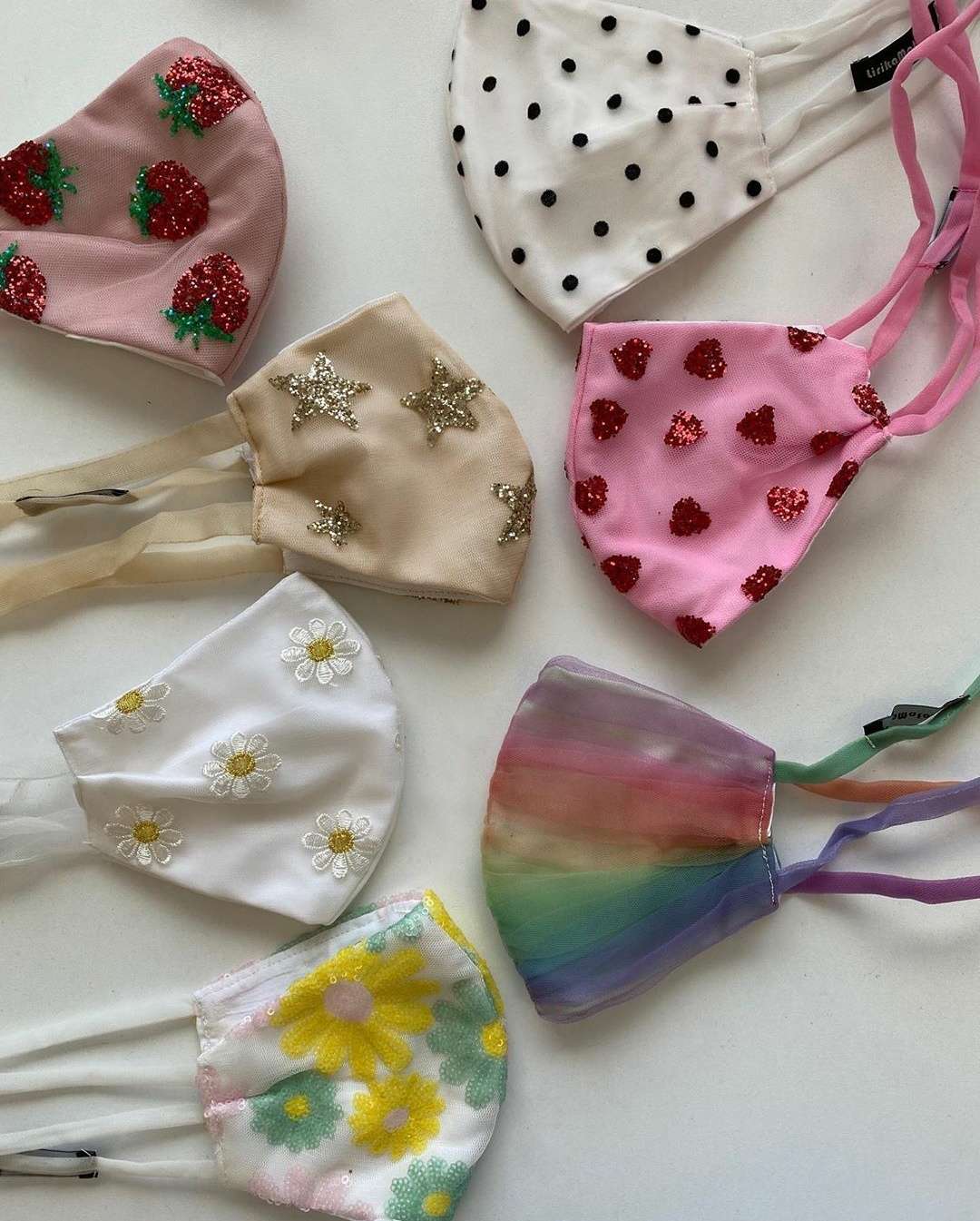 These are definitely a more spendy option at $50 a pop, but they're SOOO damn pretty and would be perfect for a wedding day splurge.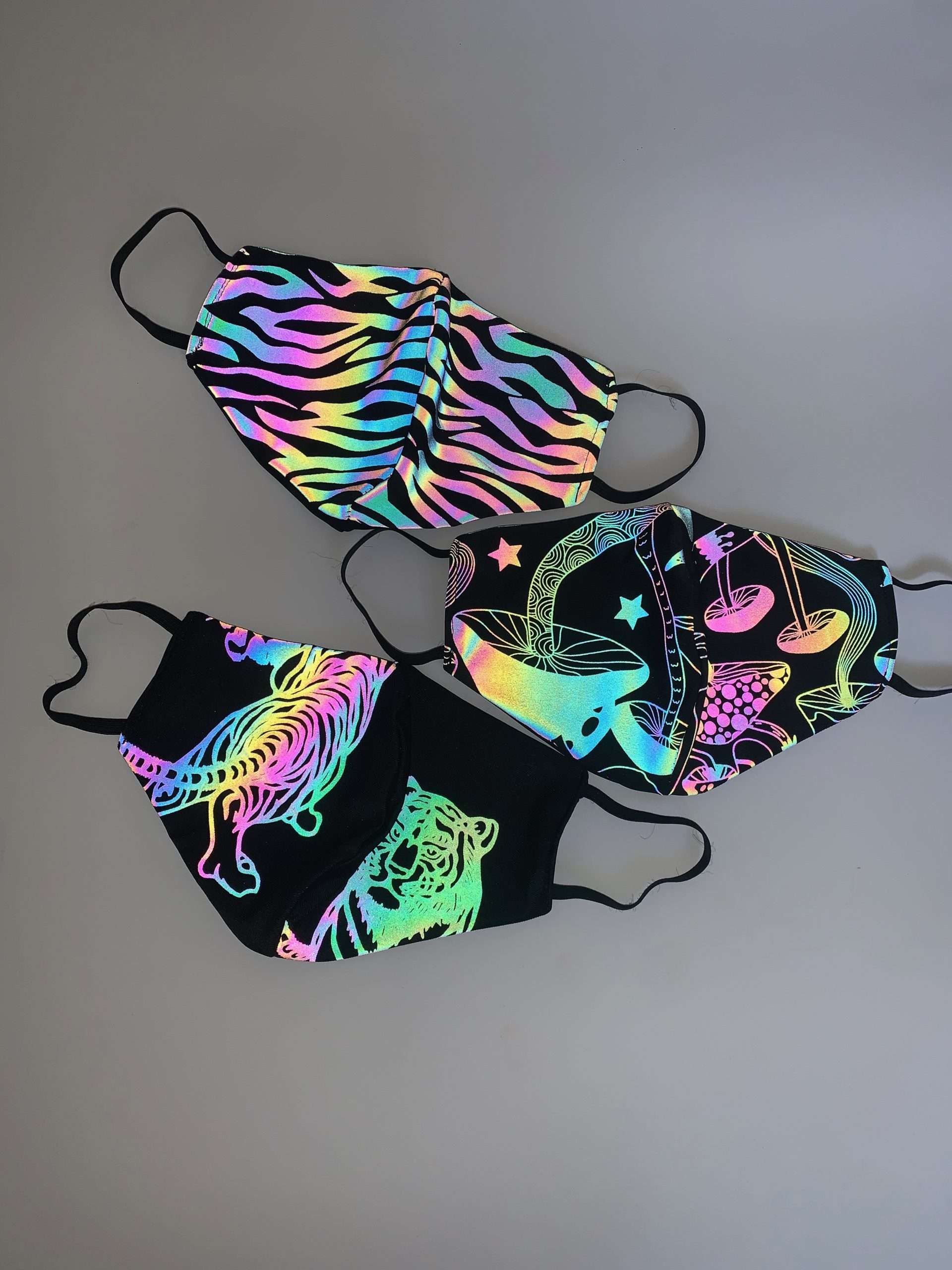 These babies are reflective and would be AWESOME for a festival or rave style wedding (rave at a safe distance please ?).
Skinnydip are offering some simple yet stylish cotton masks, the tie dye is my favourite and a simple white one would go great with a white wedding dress.
Available in a huge variety of fabrics, as well as Star Wars, comic book and other ones perfect for a geeky wedding day!
Perfect for a tropical themed day, these zero waste masks are handmade in Edinburgh.
Leopard lovers will go wild for these ones by Born to Thread!
These ones come with a PVC window for lip reading. The accessibility issue of mask wearing is a real concern and I hope there will be more masks available soon that take things like this into consideration.
Dark_cotton have some amazing gothic inspired designs. Gothic brides unite!
This multi-wear face covering from Lucky Locket Loves can ingenuously been worn as a headband or neck wrap when you don't need to have it over your face… and duh, it has rainbows on it!
This UK etsy seller has loads of different fabrics available, I'm obviously obsessed with the rainbow leopard (which I've already purchased!) and pink galaxy prints. She even does sets with a matching scrunchie!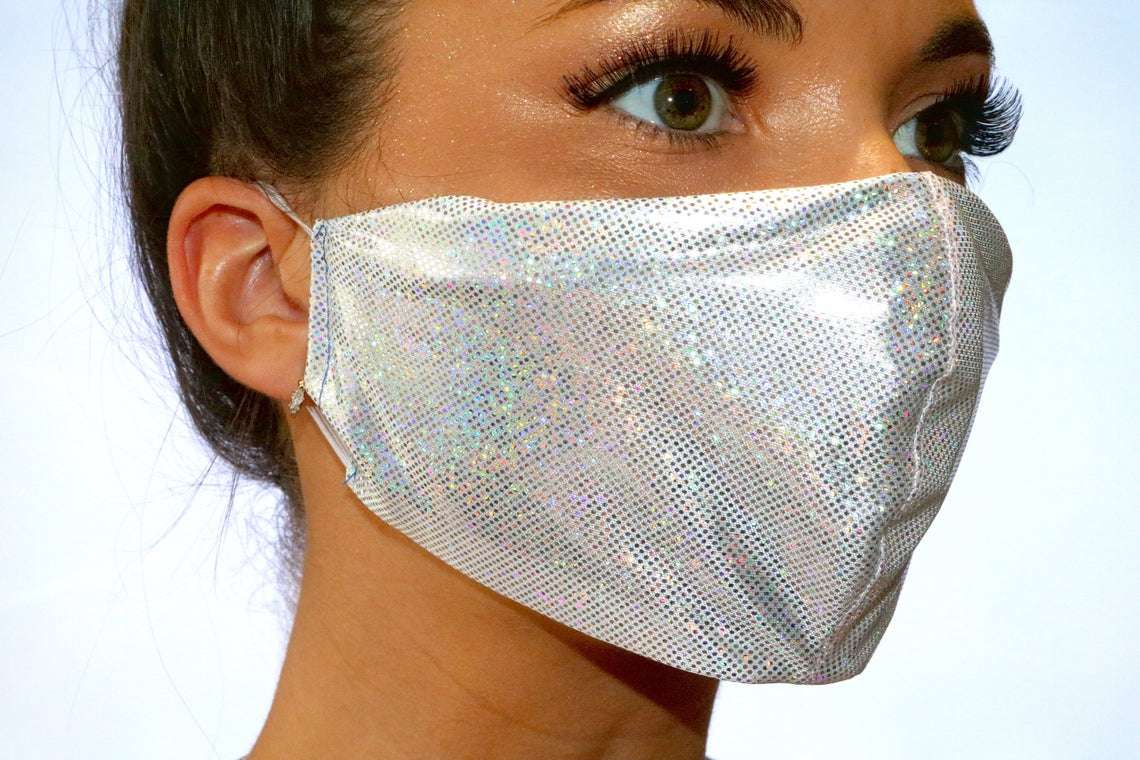 This sparkly face mask from is washable and handmade in the UK, plus really freakin' cool!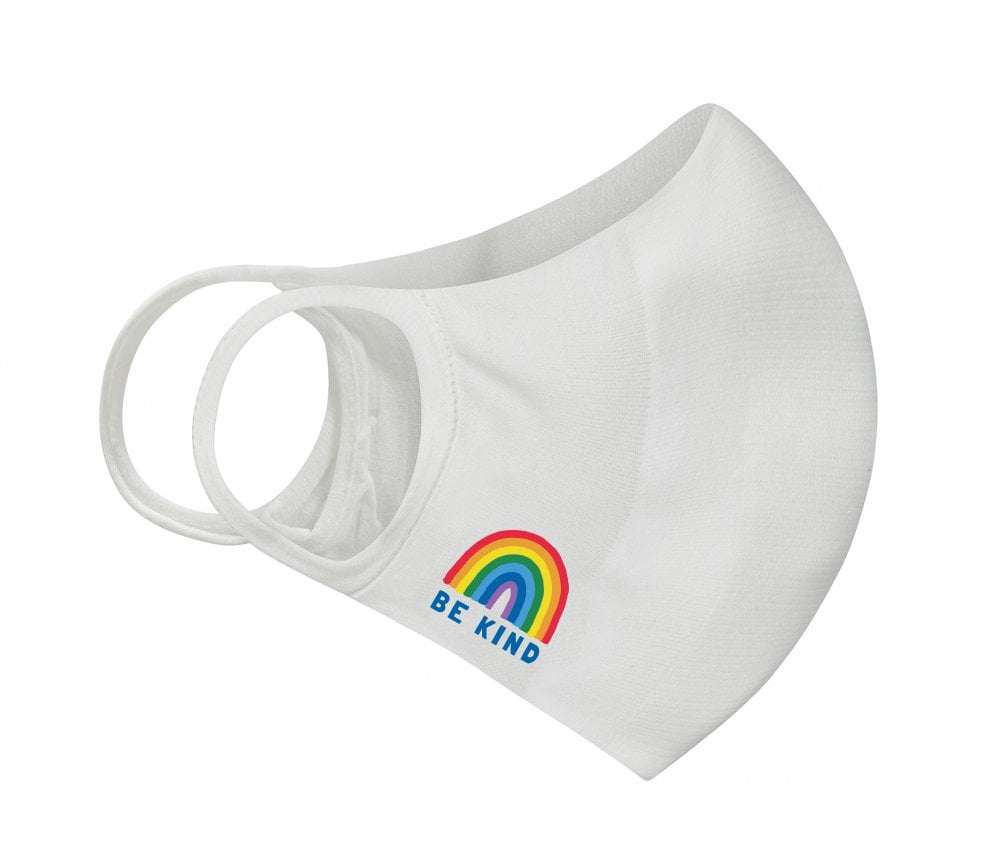 Gotta love the nod to the NHS with this Little Mistress masks. They've teamed up with charitable shopping app Kindred to create this pack of three masks, with the aim of raising £5 million for NHS Charities Together.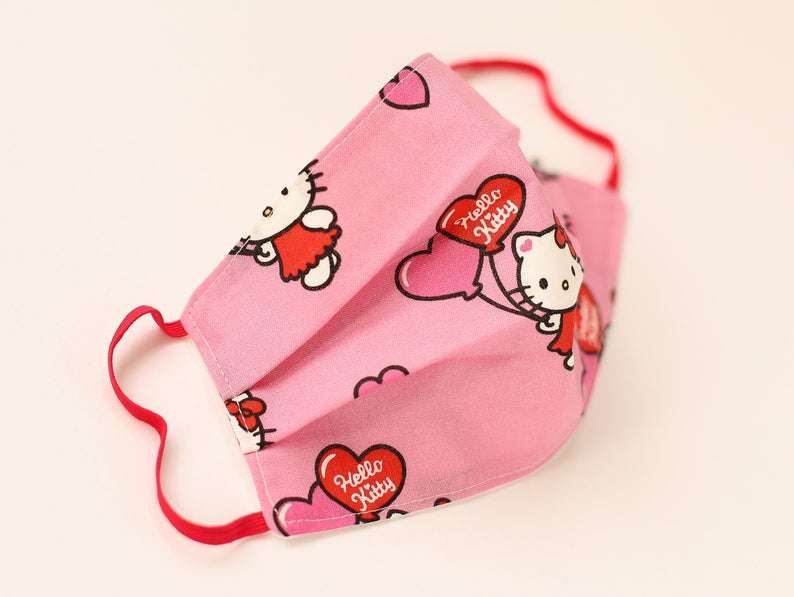 Created by Nikki McWilliams of biscuit cushion fame (and this cute wedding which we published in 2016!) she's pivoted into making these ADORABLE masks with some of the sweetest fabric selections around.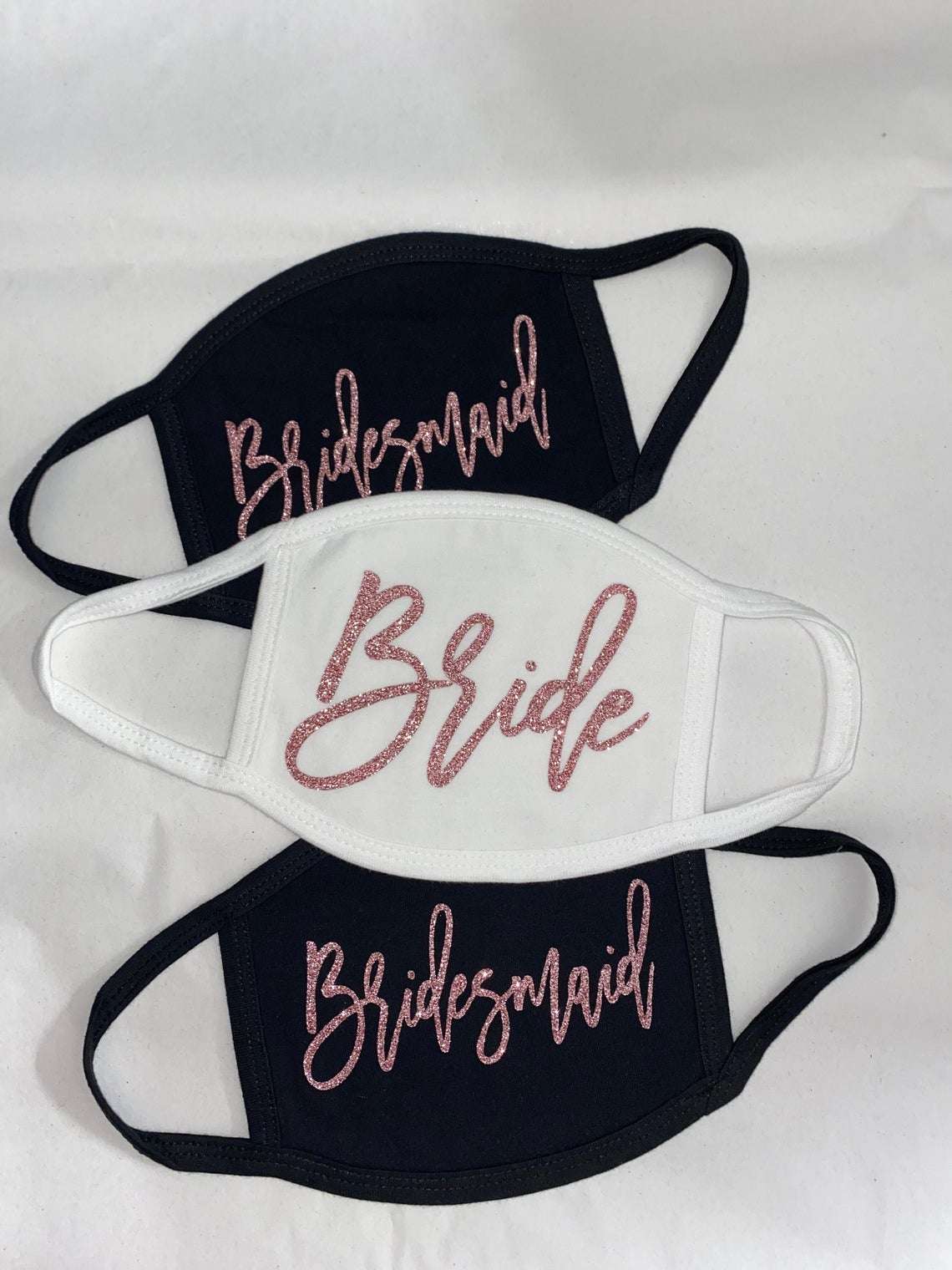 These personalised designs have been made for the whole wedding party. They'll definitely make for memorable photos!