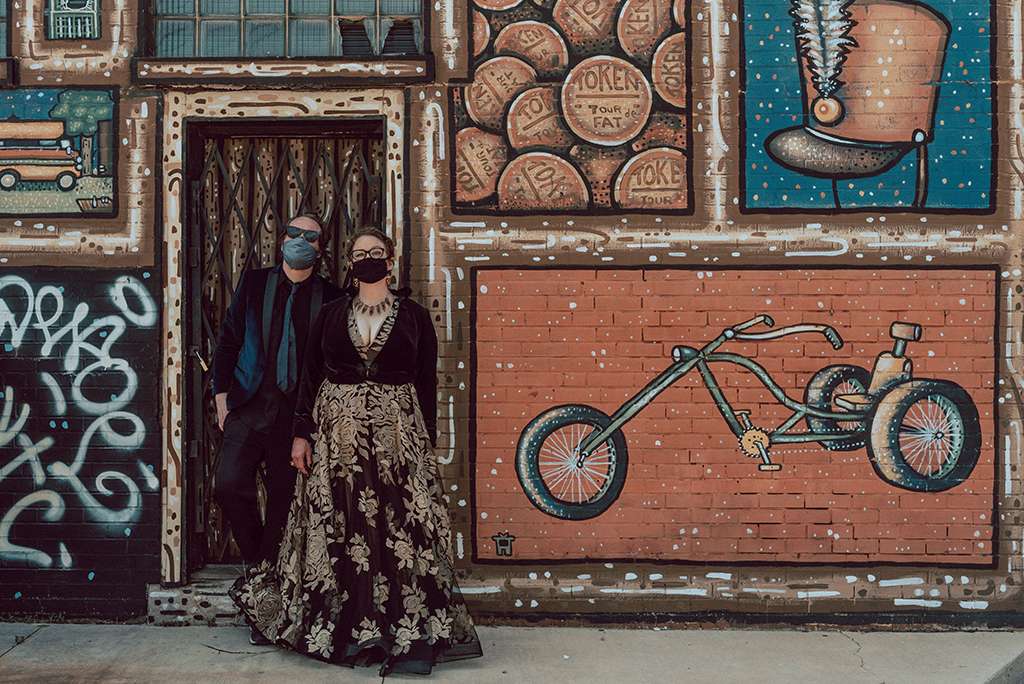 Jackson and Erik gathered inspiration for their May 2020 wedding from two places – their international travels, and their favourite city, Chicago. Despite their original date falling slap bang in the middle of an international pandemic and most couples postponing, Jackson and Eric had a very important reason to keep to their plans. "The most important reason to keep our original date was to have our beloved and elderly doggo, Bessie, there," explained the bride. "She walked me down the aisle and had a gold velvet collar that matched my gold and black dress perfectly!"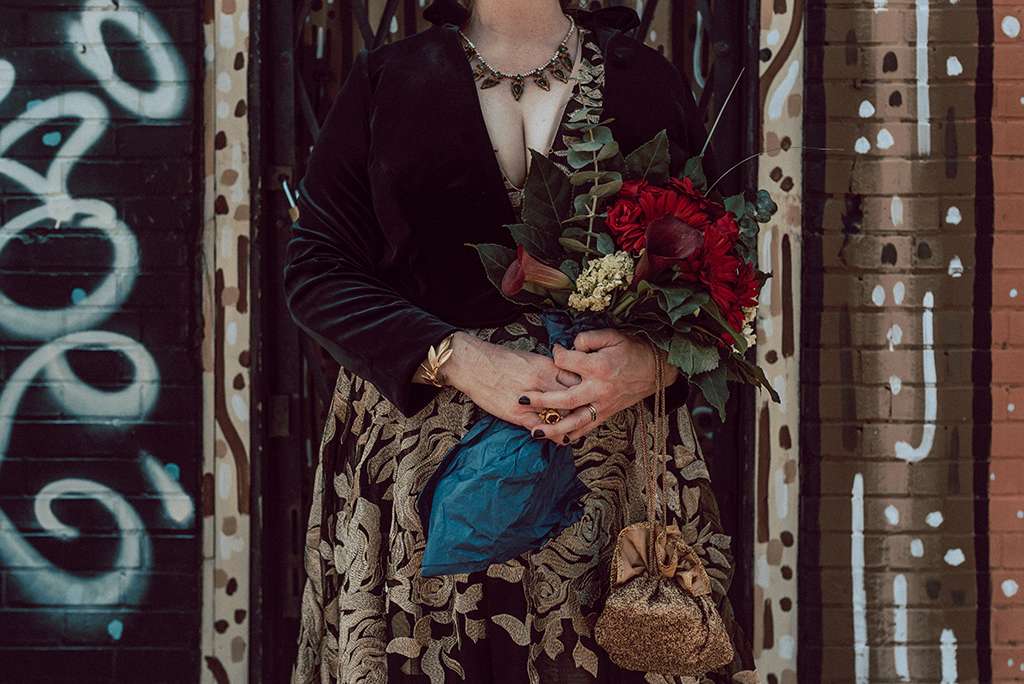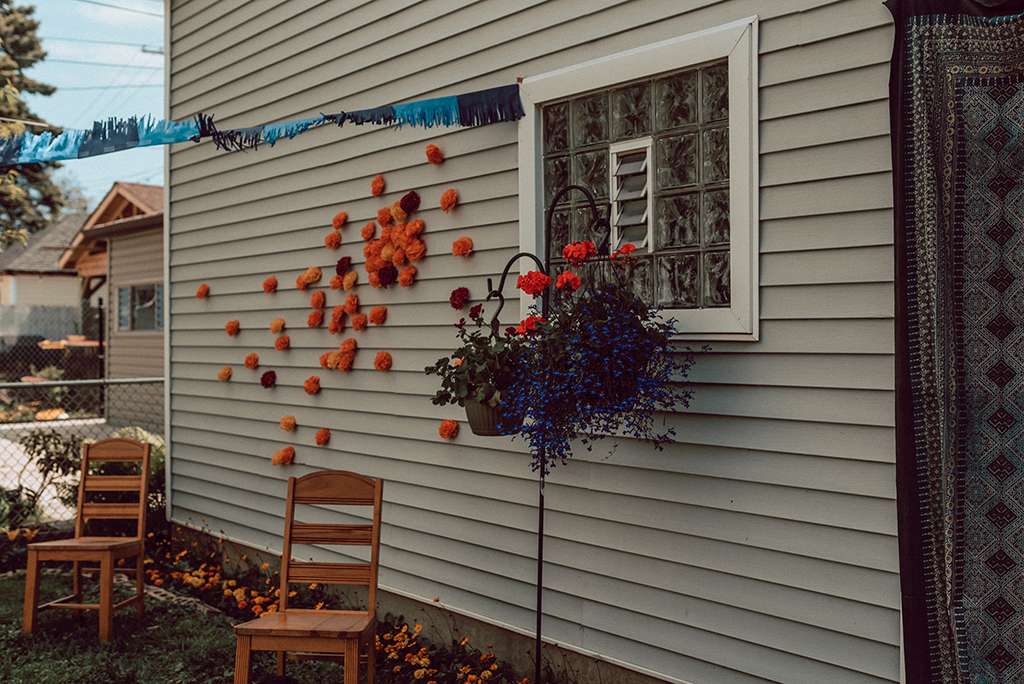 They originally had a $15,000 budget, but due to COVID-19 and having to change their original plans, they ended up just spending $8,000. Originally they'd planned to have their day on the shore of Lake Michigan, but as their venue was shut, they decided to host a socially distant ceremony in their backyard.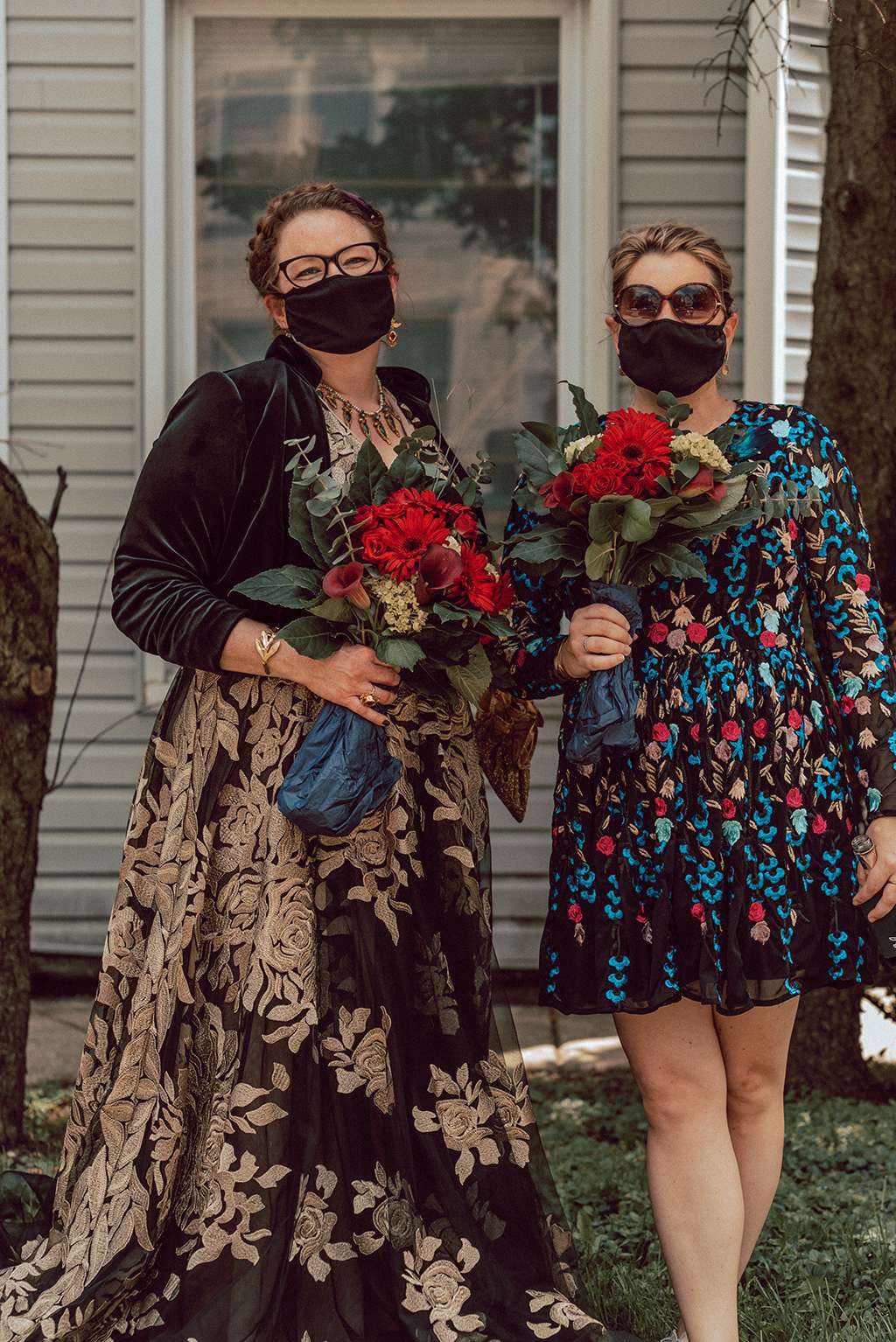 "Creating a garden fit for a wedding out of our very bleak backyard was a challenge," explained Jackson, "but if there's one good thing that came out of lockdown, it was my new obsession with gardening!" While lockdown had been lifted in Chicago, they used Zoom to share their ceremony virtually with 95 of their friends from out of state.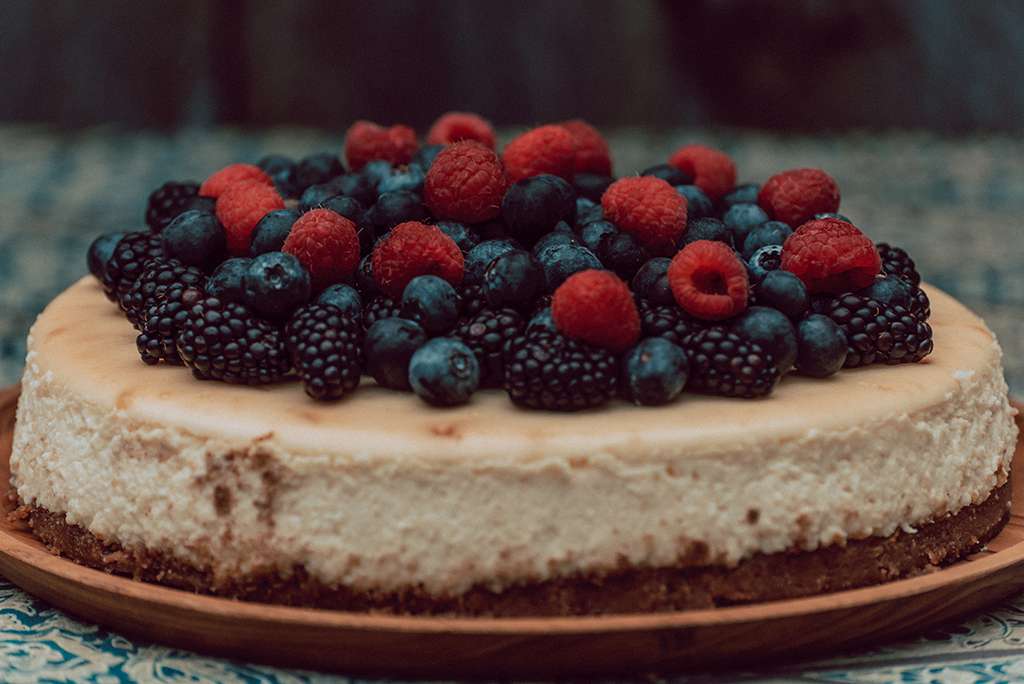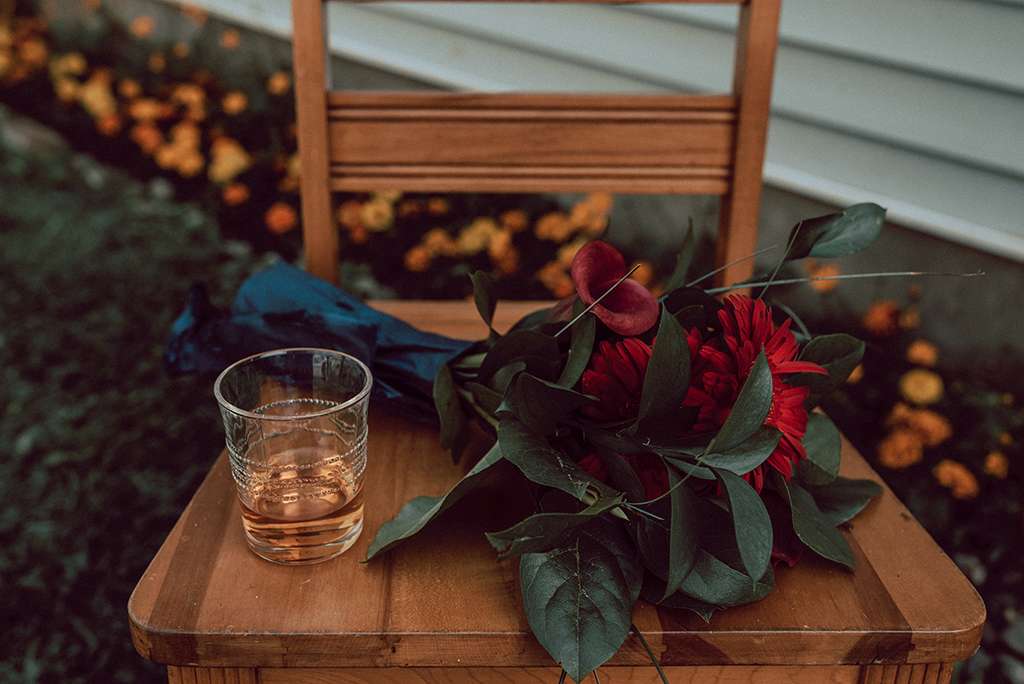 Jackson wore a BHLDN gown, with a custom jacket from her travels in Bangkok and jewellery from a Turkish designer. She collected textiles and tableware from Mexico, India and Indonesia for the day, too. She made a thousand paper marigolds, hand dyed and embroidered napkins and designed the invitation suite. Lockdown meant she had to do her own hair and makeup, make her own bouquet and bake their cake and take care of the catering. They kept things simple, with Jackson baking a cheesecake and Eric grilling sausages on the barbecue.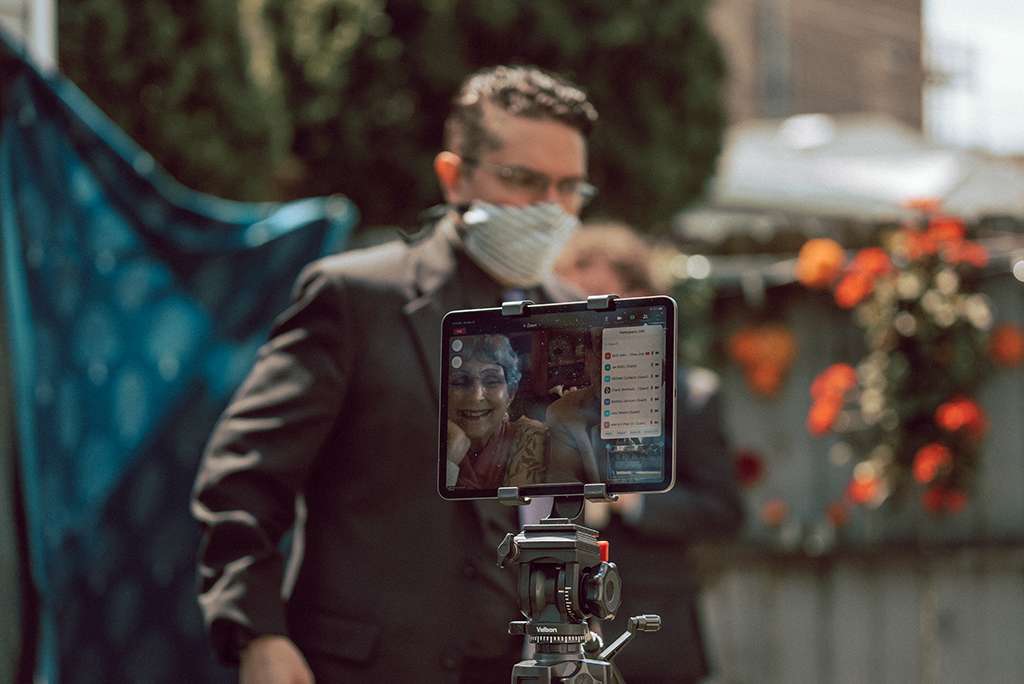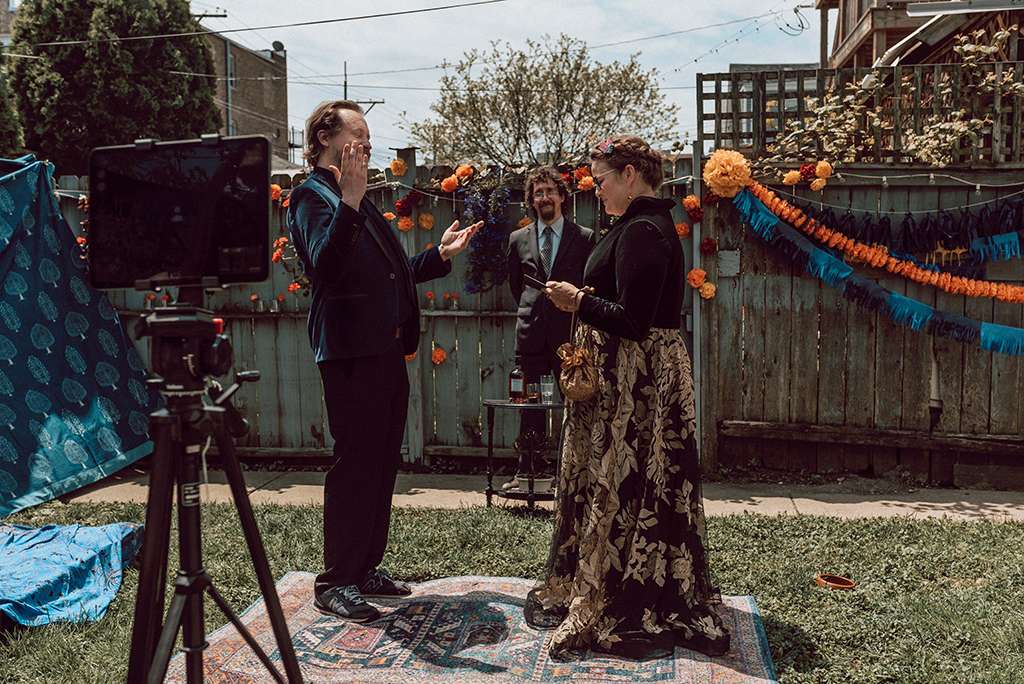 Their ceremony was officiated by a very good friend, and their vows were lyrics. "It was beautiful, personal and timely. We forgot to exchange the rings and had to do it after the kiss!" After the ceremony they all walked down to the site of their first date, a bar which has a little park in front of it. Sadly, COVID caused the venue itself to close, but they had a mini dance party and reception in the park instead. "Several of our friends from the neighbourhood rode their bikes or walked over to great us! A man from the apartment across the street opened his window and put speakers out to give us music. People drove by honking and congratulating us."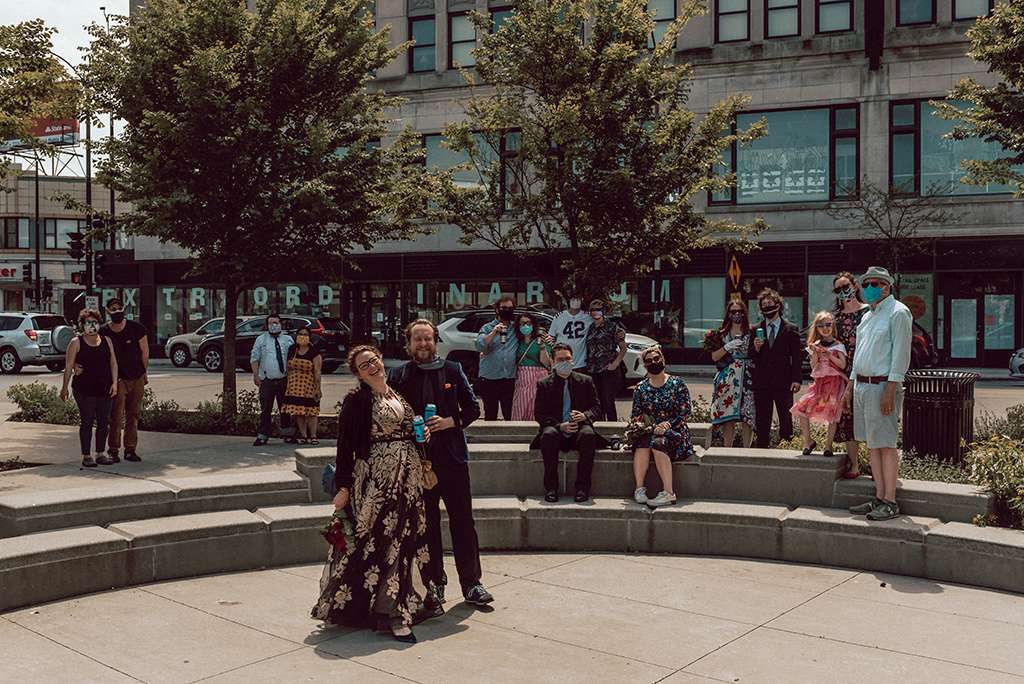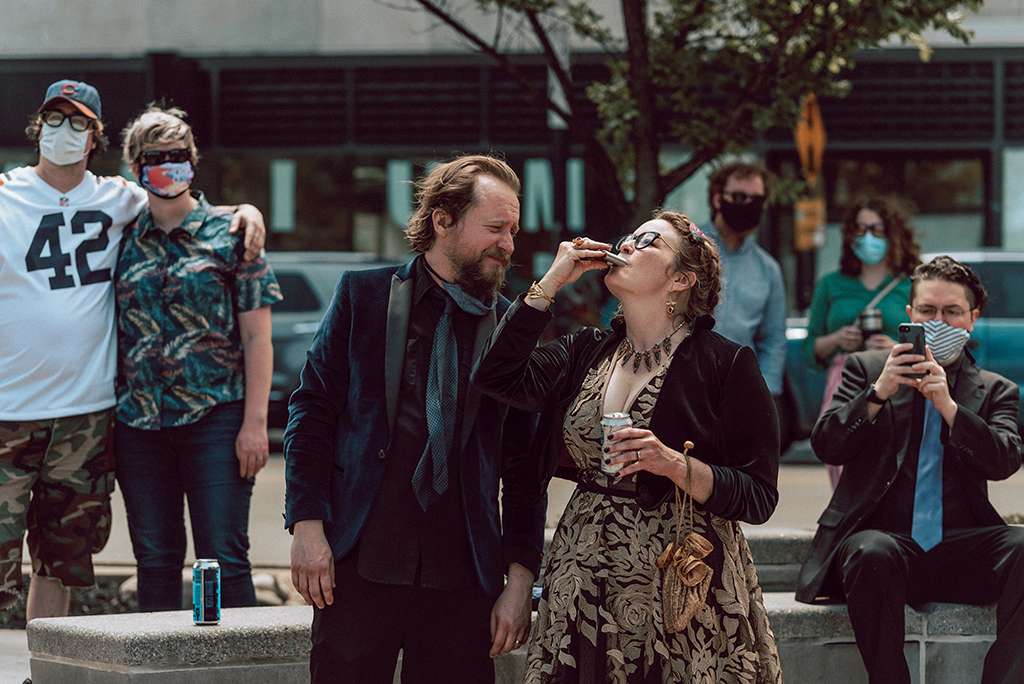 "Have fun in the small details that you can control (and that you enjoy; like hand dying linens, making paper flowers, collecting wood serve ware) and do not worry about anything that you cannot control," Jackson advises. "It may rain… and that's OK! Your venue might close… and that's OK! Your dress might be too tight because of quarantine weight gain… and that's OK!! Everything works out as long as you are able to adapt, Remember, you are able to adapt to anything!"