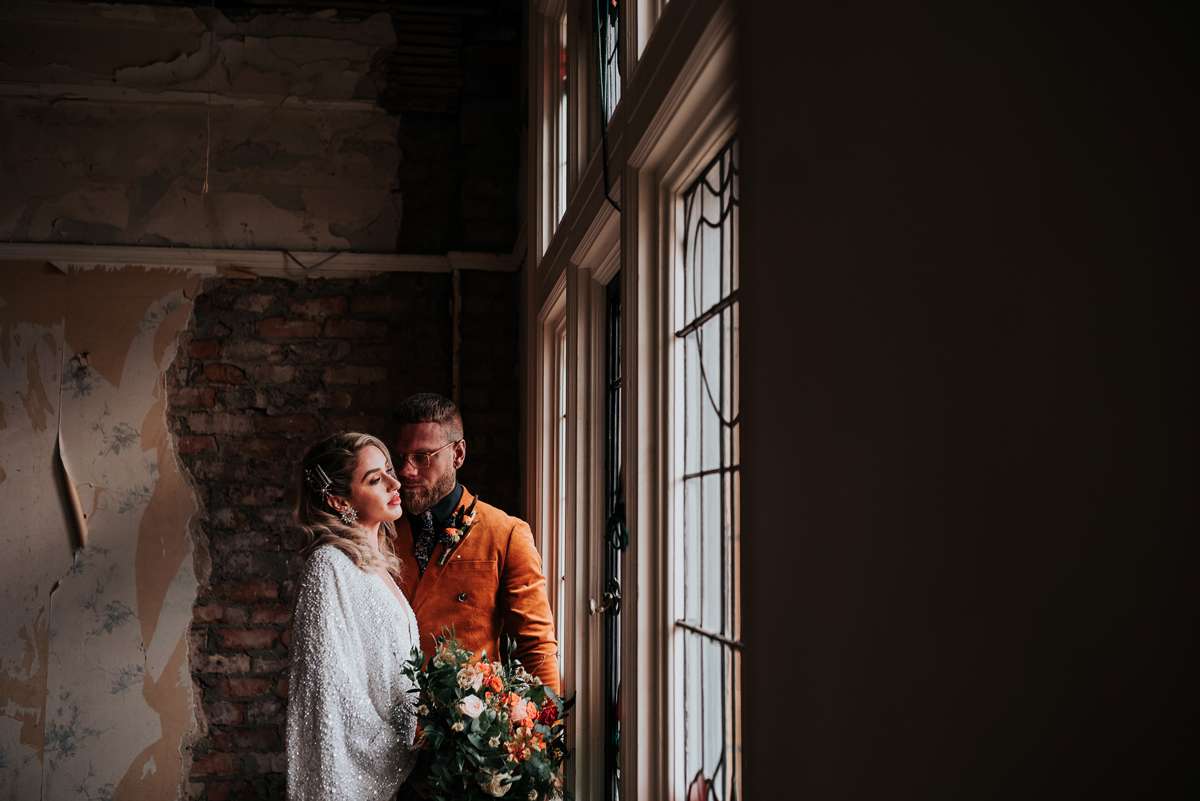 Oh babe, what a time to be planning your wedding. I won't preface this by going over what a difficult time this is again and again because you know that, and if you clicked the link to read this article it's because you are SOLUTION FOCUSED and honey, I'm here for it!
While you may have gone into wedding planning thinking it was all going to be about dresses and flowers and champagne breakfasts (believe me, it's not, even if you don't have a worldwide pandemic to contend with!) I think it's safe to say that we've all realised what the true meaning of weddings, and marriage, is all about over the past few weeks. Love. Commitment. Standing up in front of your loved ones (or doing it in private yet still signing a bit of paper to declare it) and saying "THIS IS THE ONE I CHOOSE; THIS IS MY PERSON."
Maybe your original wedding date is coming up soon, and maybe you're really sad about it. Well, it doesn't need to be just another day in lockdown, here's some ideas for you to still mark the date and make it as special as quarantine will allow.
And by the way, I know it's not the same, but my husband and I celebrated both our birthdays (AND our wedding anniversary!) in quarantine this year and they were honestly some of our favourite birthdays ever. We got to do the days entirely on our own terms, we didn't have to please or host anybody else and we got to spend them with our favourite person – each other. The pressure was off and we were able to realise that it is possible to still make a day special even when it doesn't pan out how you may expect. The little efforts we were able to go to (hanging homemade happy birthday bunting, making our favourite drinks, going for a long walk in the sunshine) had so much more impact.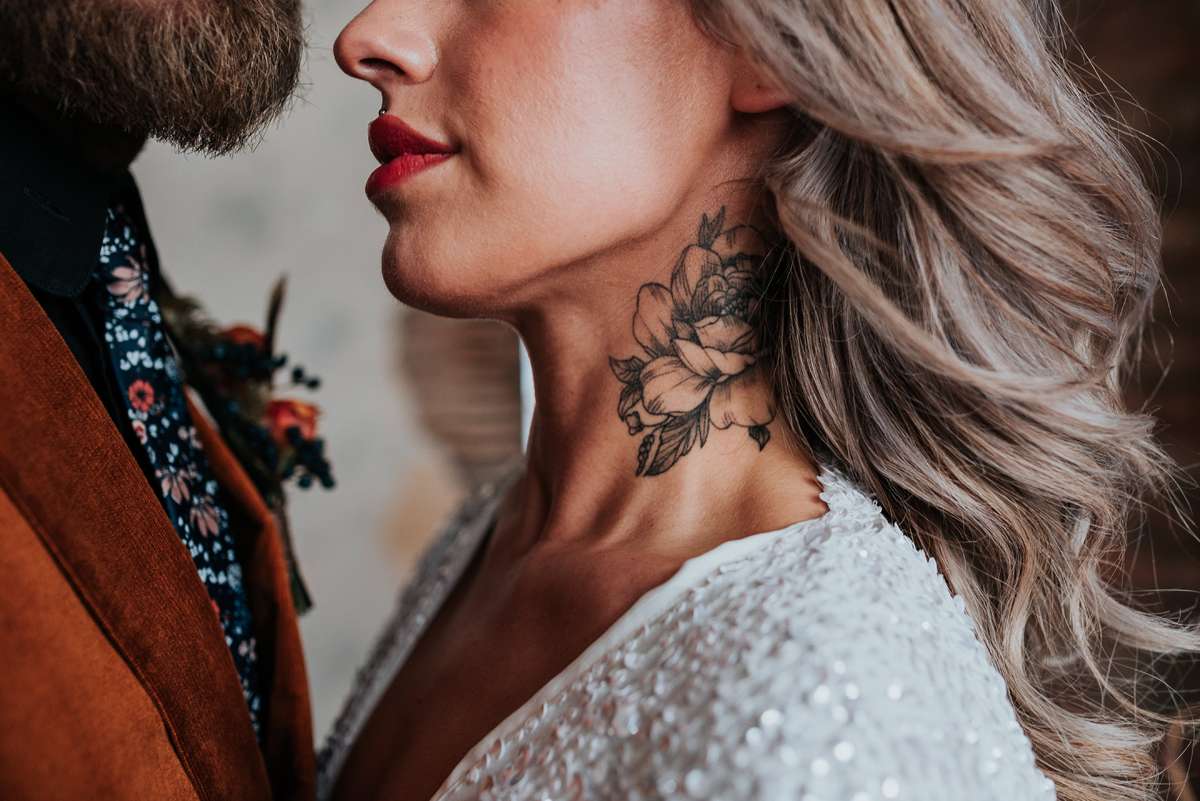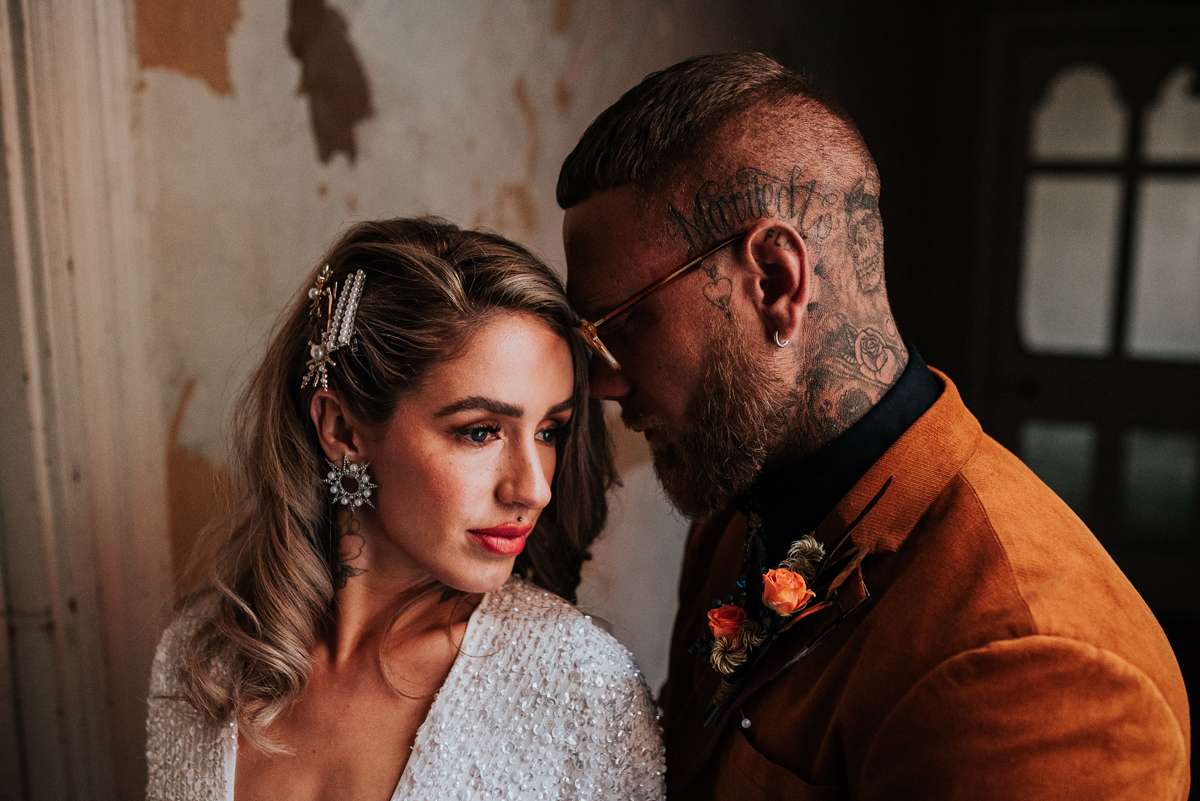 Have a virtual ceremony
While in the UK (somebody please correct me if I'm wrong) a virtual wedding – where you have an officiant 'marry' you over Zoom or Skype – won't be legal, it's still a wonderful way to mark your original wedding date. At the end of the day, although your marriage won't be recognised by the state until you're able to go and do the paper signing bit, you can still CHOOSE to celebrate whichever date you damn well please as your anniversary – OR this way you get two!
Spend your quarantine writing your vows, invite your friends and family to join you online and commit your lives to one another! What better time to celebrate your love than right now? You can always make it legal later.
Humanist wedding celebrant Zena Birch performed one of the first virtual weddings in the UK on March 28th and the story was beautiful.
Make the mundane moments as special as you can
If your original wedding date falls while we're still in quarantine then don't let that stop you having the best day ever. I mean, gosh, isn't that what this whole marriage thing is all about ANYWAY?
Cook your favourite meal (or order in – shout out to all those delivery drivers!), have a living room dance party, have a movie night, take some time to go down memory lane. You could recreate your first date at home, or take the time to go through old photos, letters, or mementos of your relationship. While it's not going to be what you originally thought you'd do on this date, you can use it to remind yourselves why you fell in love in the first place.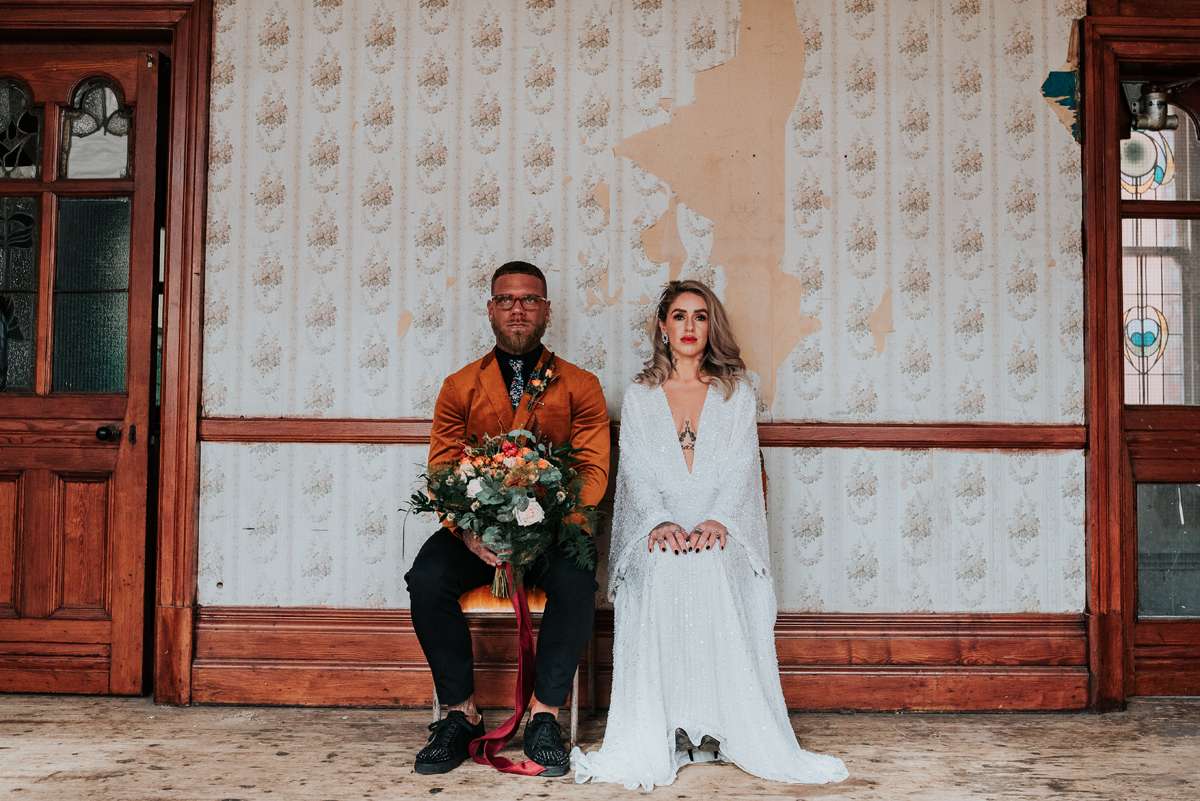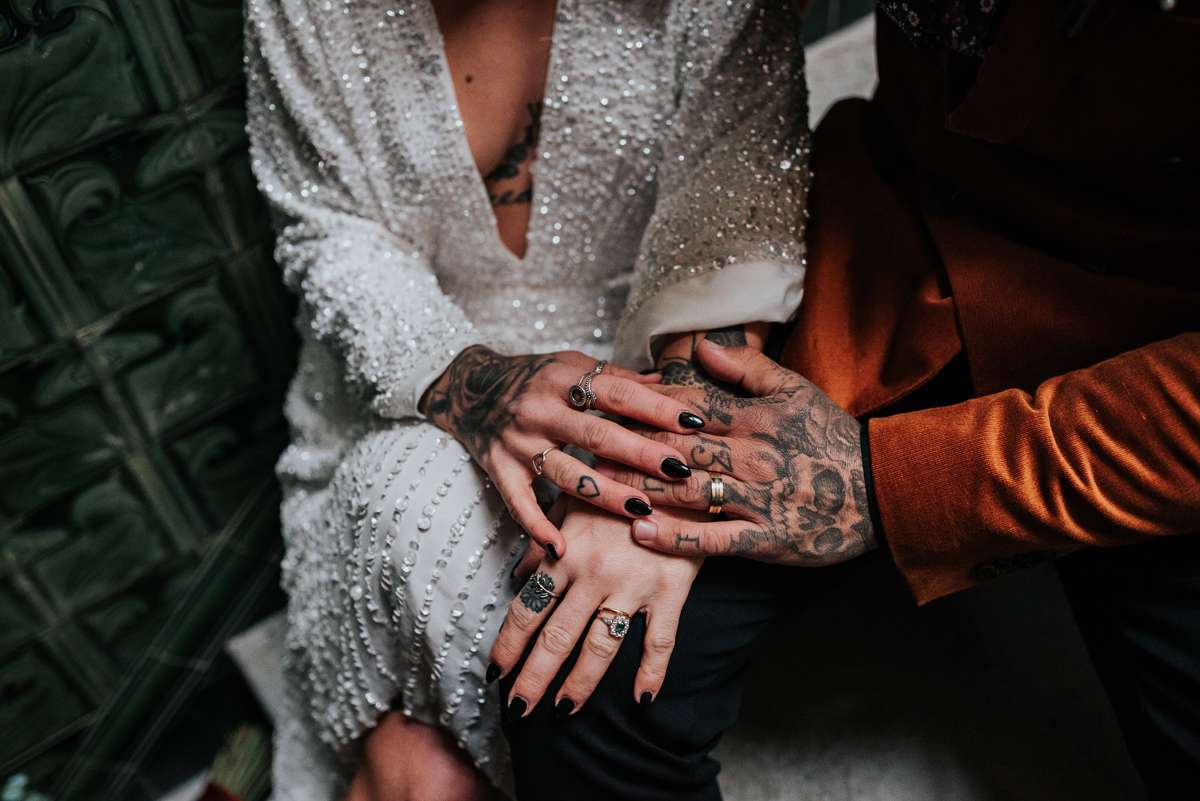 Ask your wedding suppliers if they can help
This is a really difficult time for many businesses in the wedding industry so this idea is a double whammy, because it's supporting your suppliers AND giving yourselves something wedding-related to enjoy.
Why not ask your florist if they could send you what would have been your bouquet?
Why not ask your cake maker to make you a mini version of your cake?
You could ask your caterers if they can deliver you a sample or tasting menu and set up one of your DIY centrepieces on the dining room table and have a mini version of your wedding at home!?
The BEST part is you won't have to stress about the guest list, the table plan or whether your drunk uncle Albert will get all rowdy and inappropriate.
I know this isn't going to be the wedding day you originally planned, but that doesn't mean it has to be 'just another day' either. And remember, love isn't cancelled, your wedding WILL happen, it's just been pushed back a little bit.