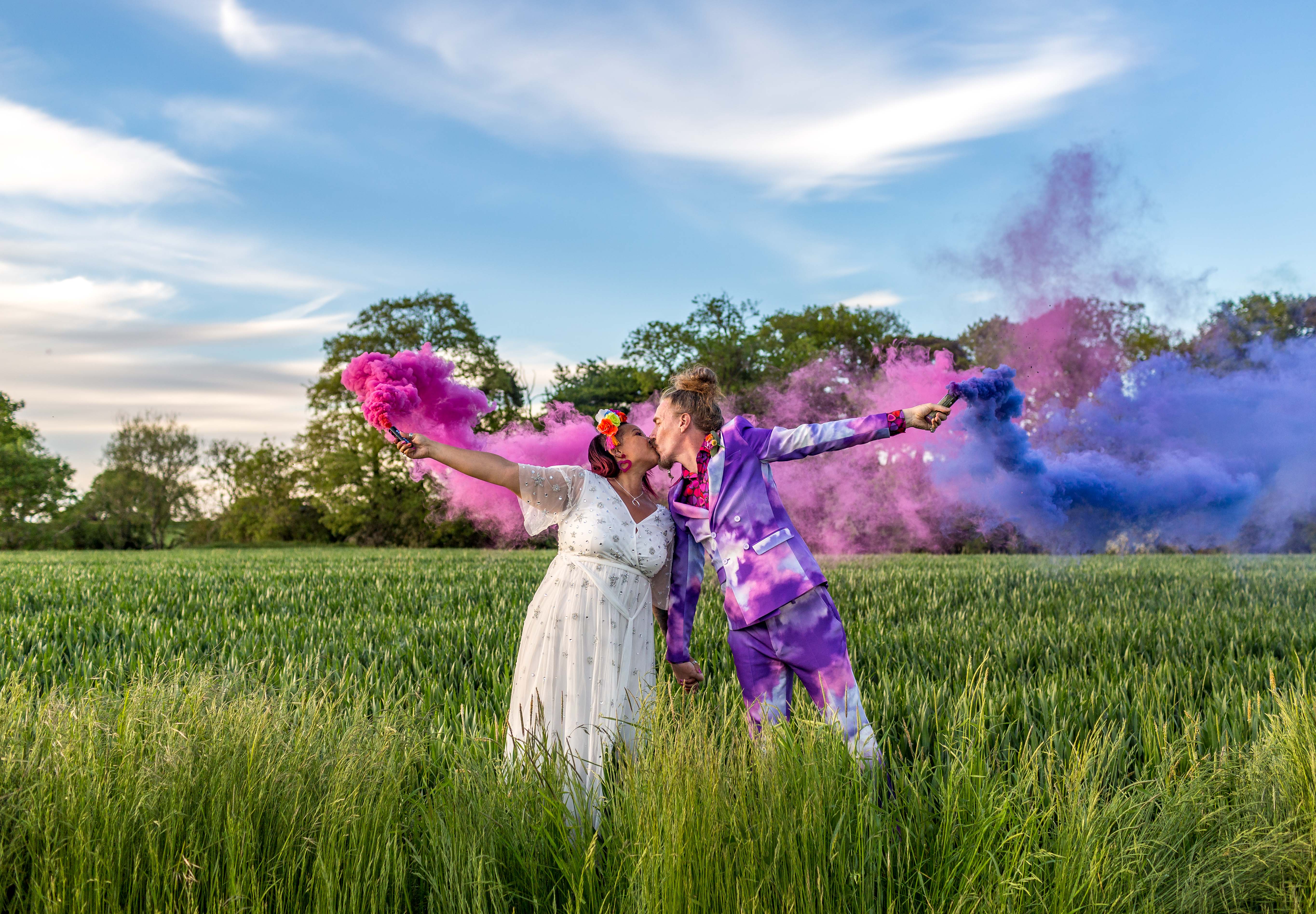 Shell and Mark celebrated their wedding on 5th June and while they had a lot of friends and family that couldn't be there, they still wanted to go all out and have the colourful wedding of their dreams for their ten guests. As a glamping blogger, and using Rock n Roll Bride as their main source of inspiration, Shell's vision was for a camping meets colourful party at Glamping Thorpe in the Oxfordshire countryside.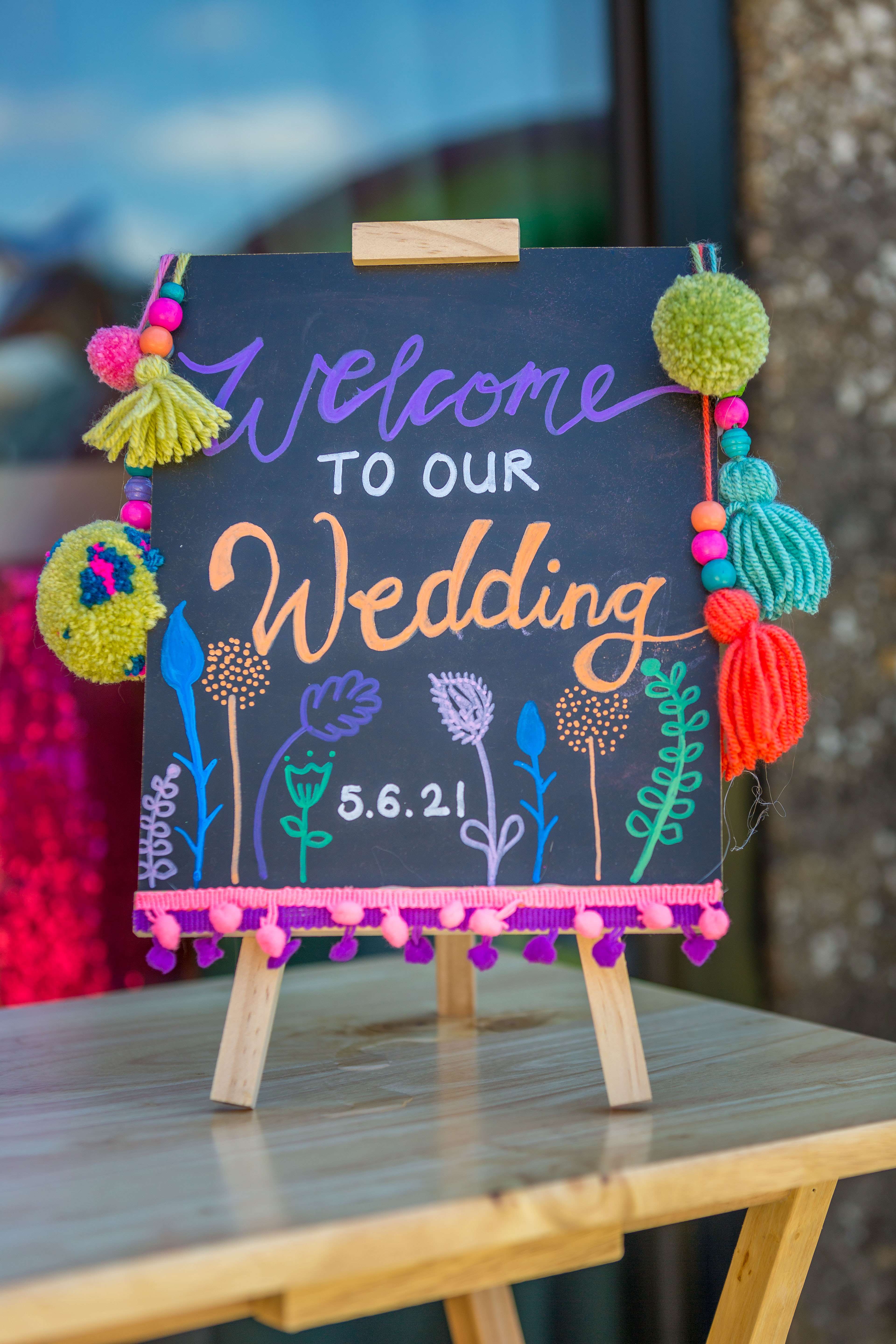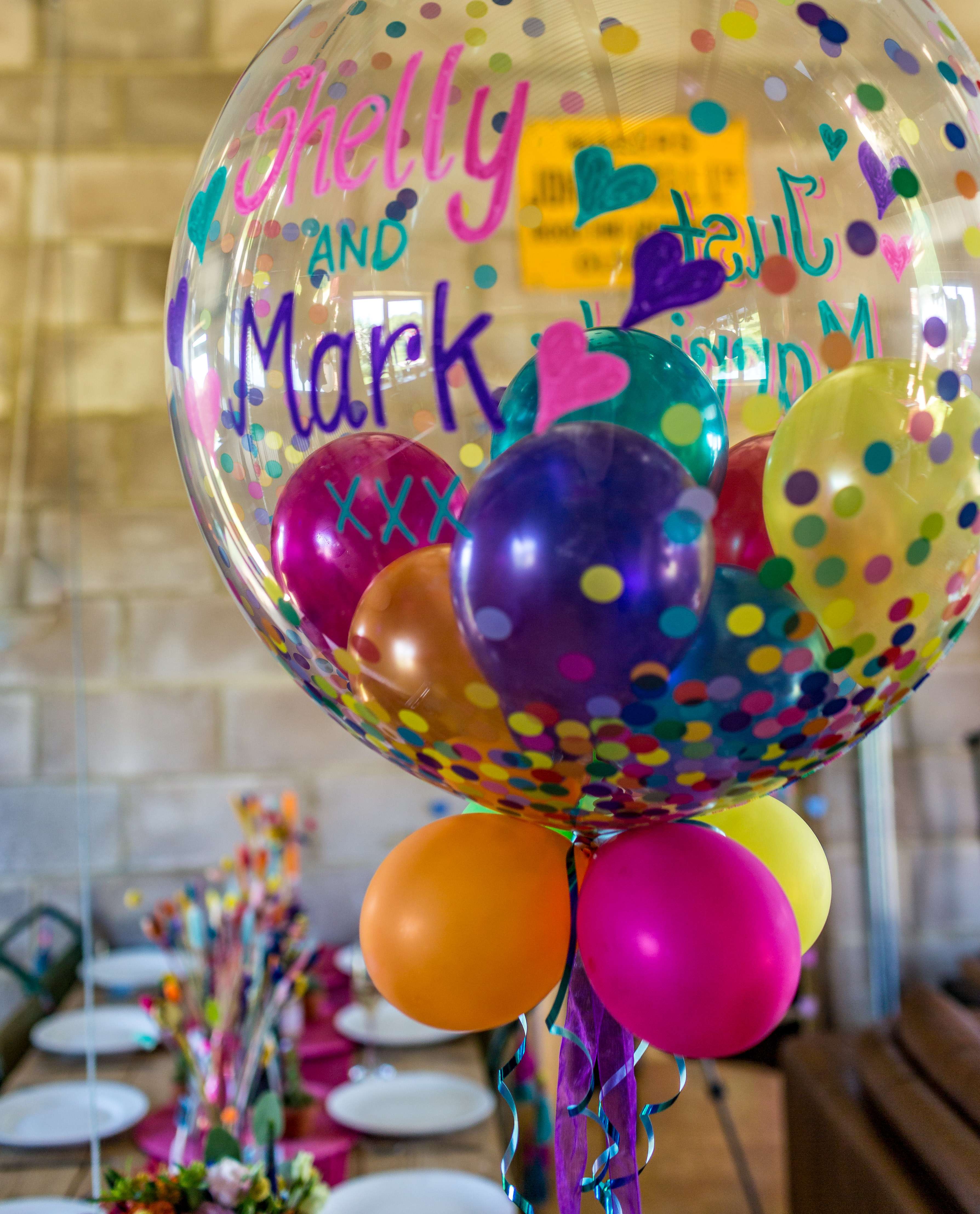 The bride made all the décor and centrepieces, she customised the wedding favours and collected vintage coloured vases. She made close to 100 multi coloured and leopard print pom poms which were used in the wedding arch. Little Cherry Cake Company made their incredible cake, but the dinosaur cake topper was DIY too.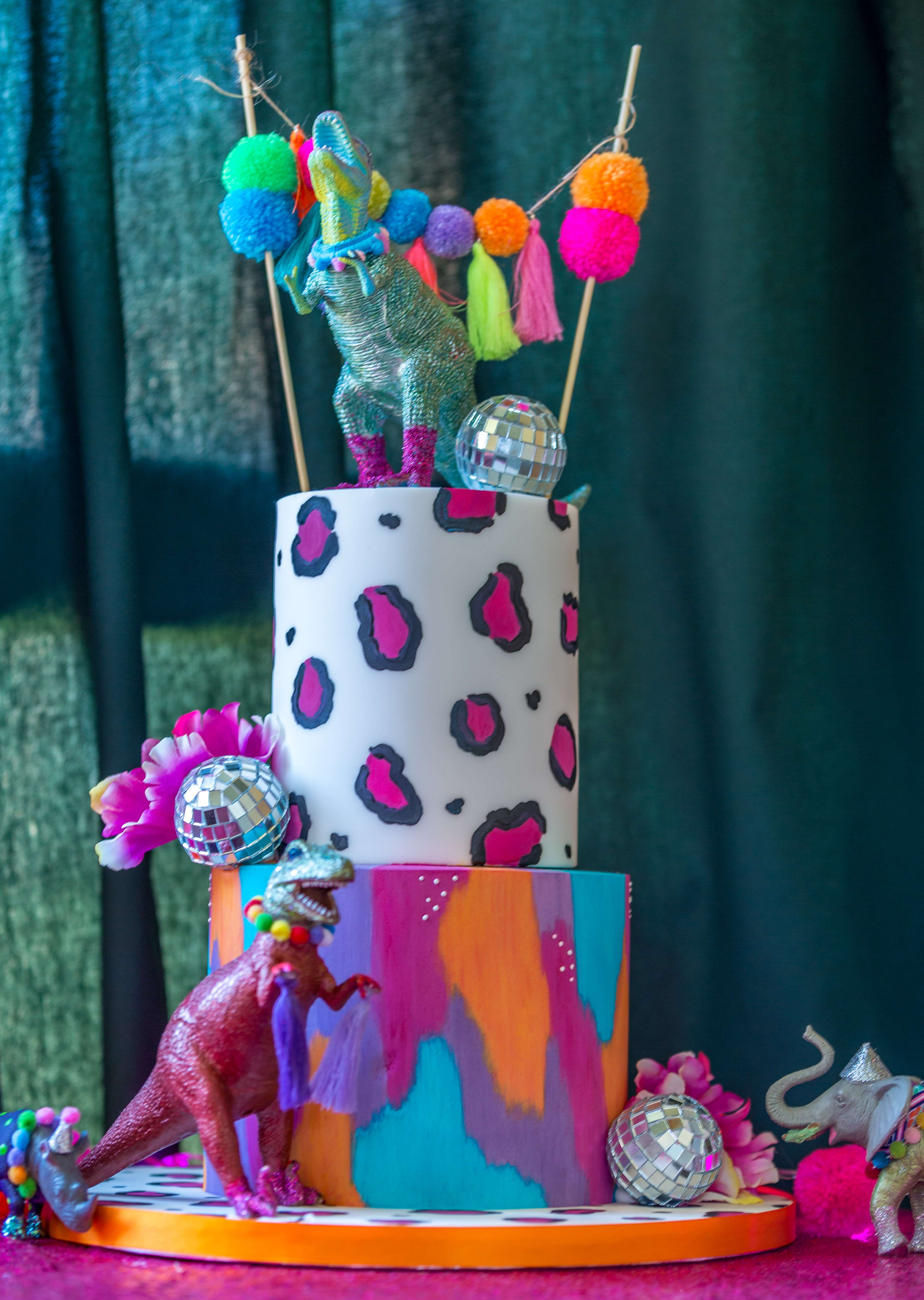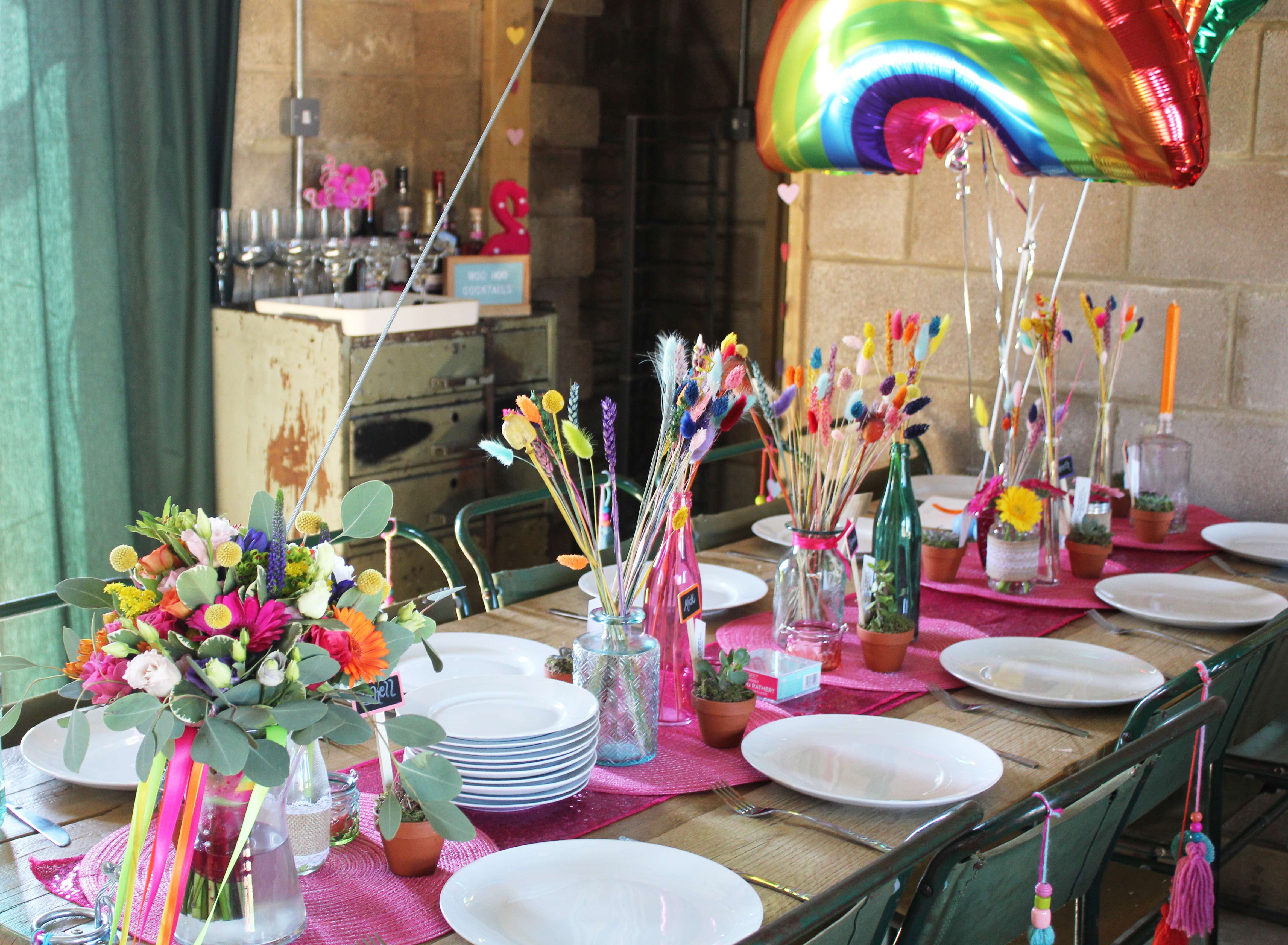 "Our wedding was bright, bold, laid back, fun, silly and happy!" she told us. "I love crafting and can't stand generic things designed for weddings. Very little wedding things that I could find floated my boat, so it was a natural step to craft everything to make the day feel truly unique."
"We hired one of their party barns and although we could only have ten guests due to the Covid restrictions, it made the day much less stressful and we were able to really enjoy it and spend quality time with those who were there. We found a chef who came out to us on the day."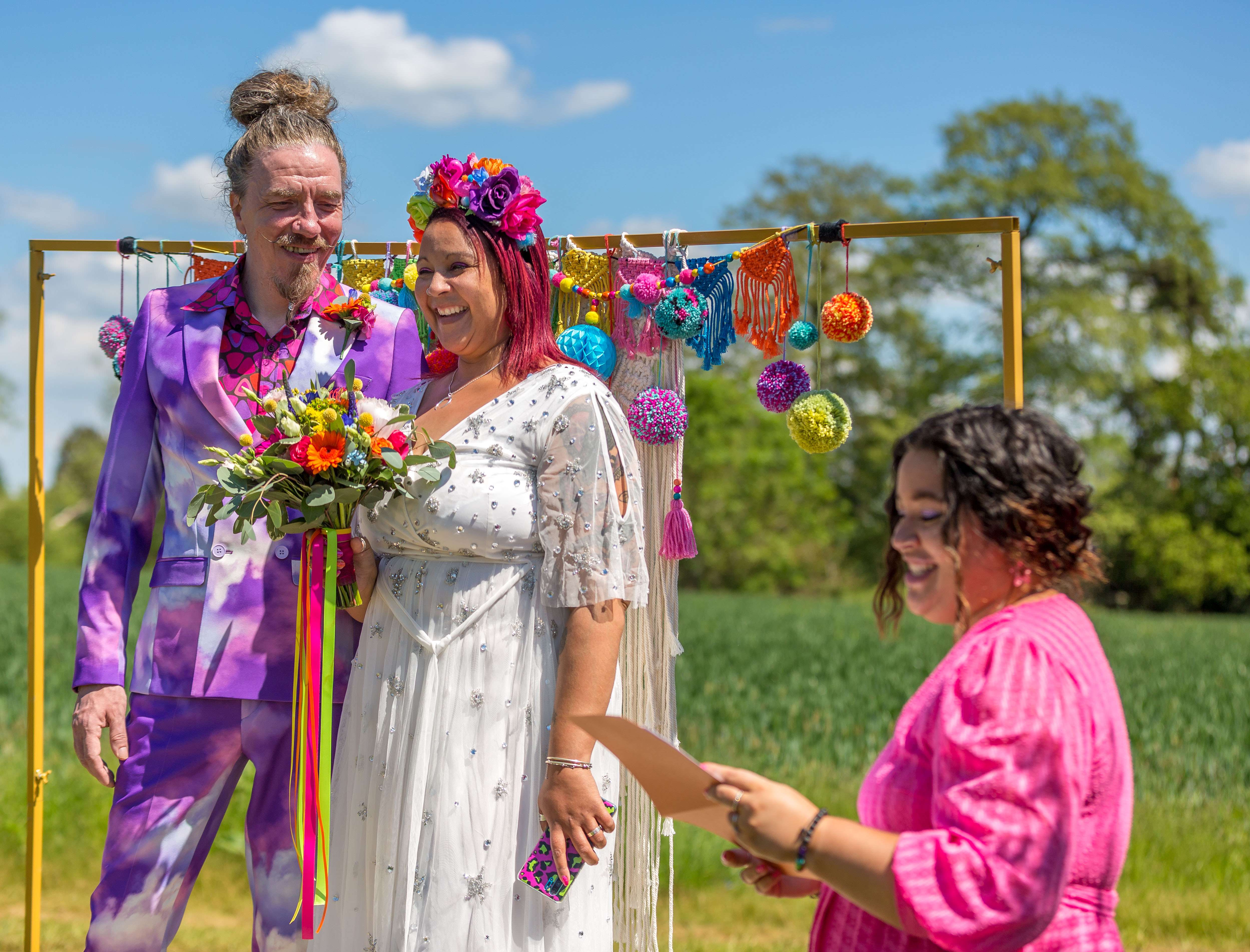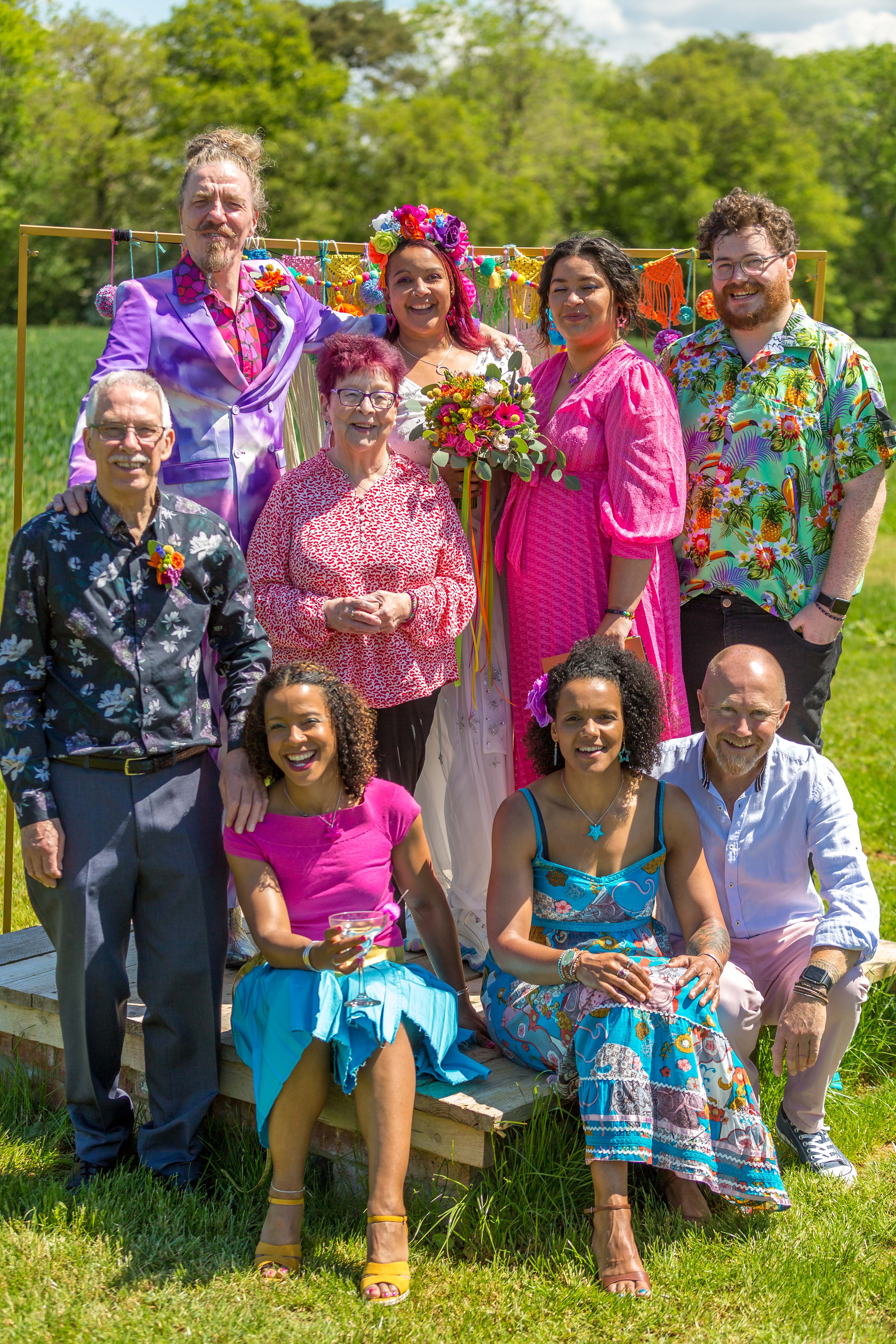 As the legal part was done the day before at the register office, Shell and Mark were free to have a personalised a ring exchange and vow ceremony outside the barn with the bride's grown up daughter acting as their celebrant. They stood in front of their homemade arch and it was just what they wanted it to be.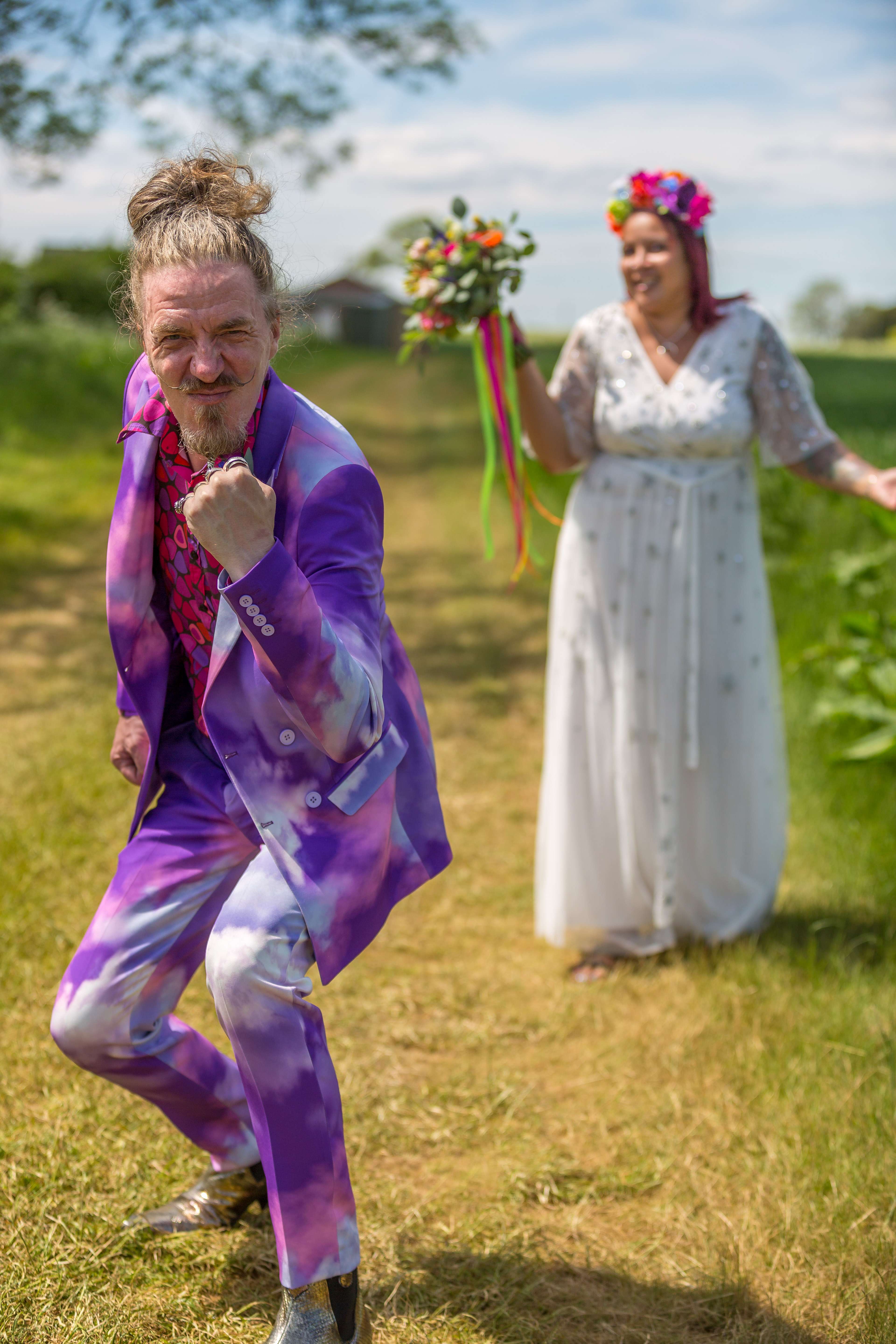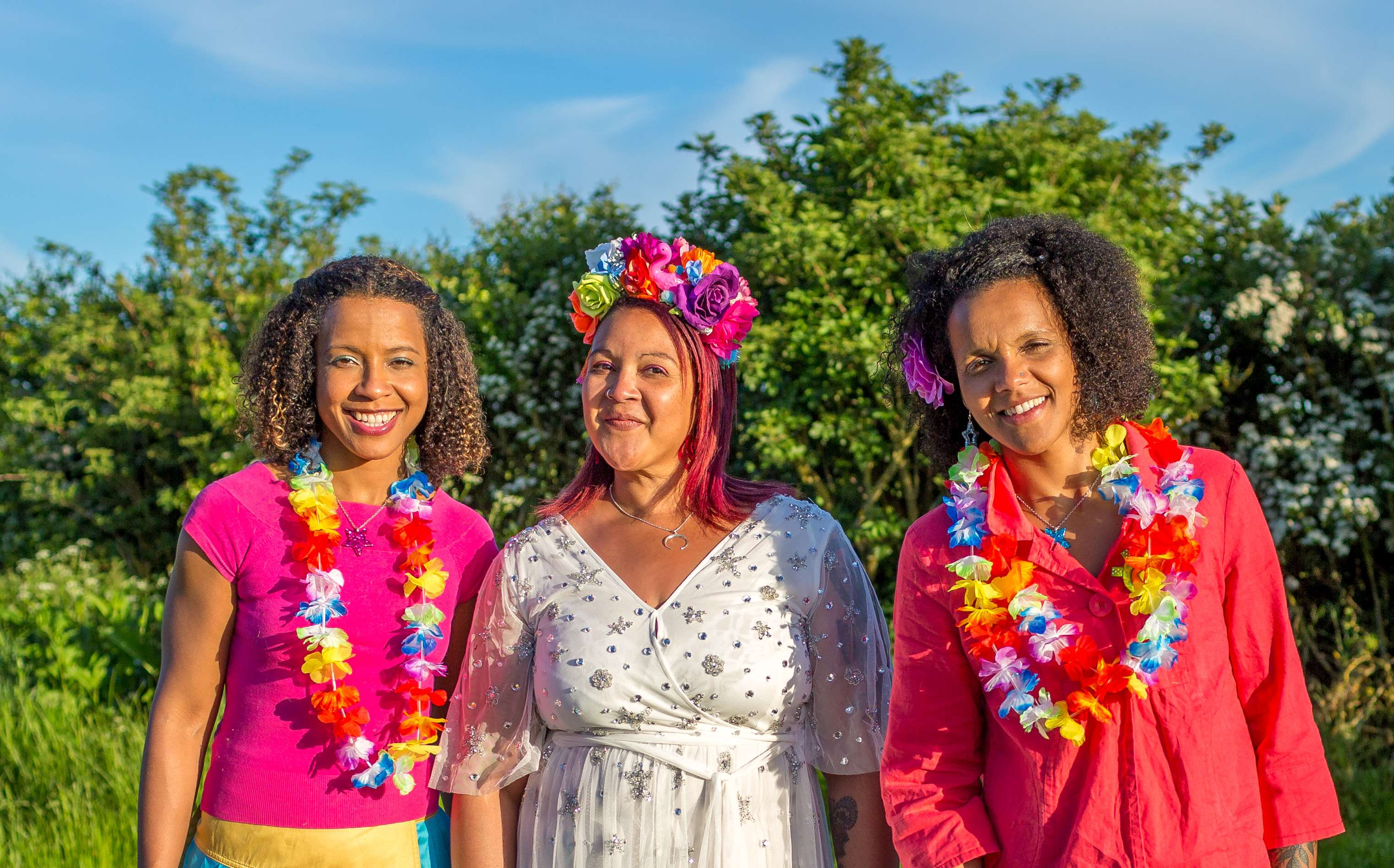 "There were no nerves, my family butted in and shared jokes and our vows felt extremely special as a result. It wasn't until we exchanged rings and my daughter pronounced 'by the Power Of Gray Skull, I pronounce you husband and wife!' everyone cheered, we kissed and I felt like if I looked up I might see Disney bluebirds flying around above our heads. I don't believe in perfect, whatever happens I always make the most of it and aiming for perfection is in my opinion a fallacy, but I couldn't imagine a more perfect ceremony."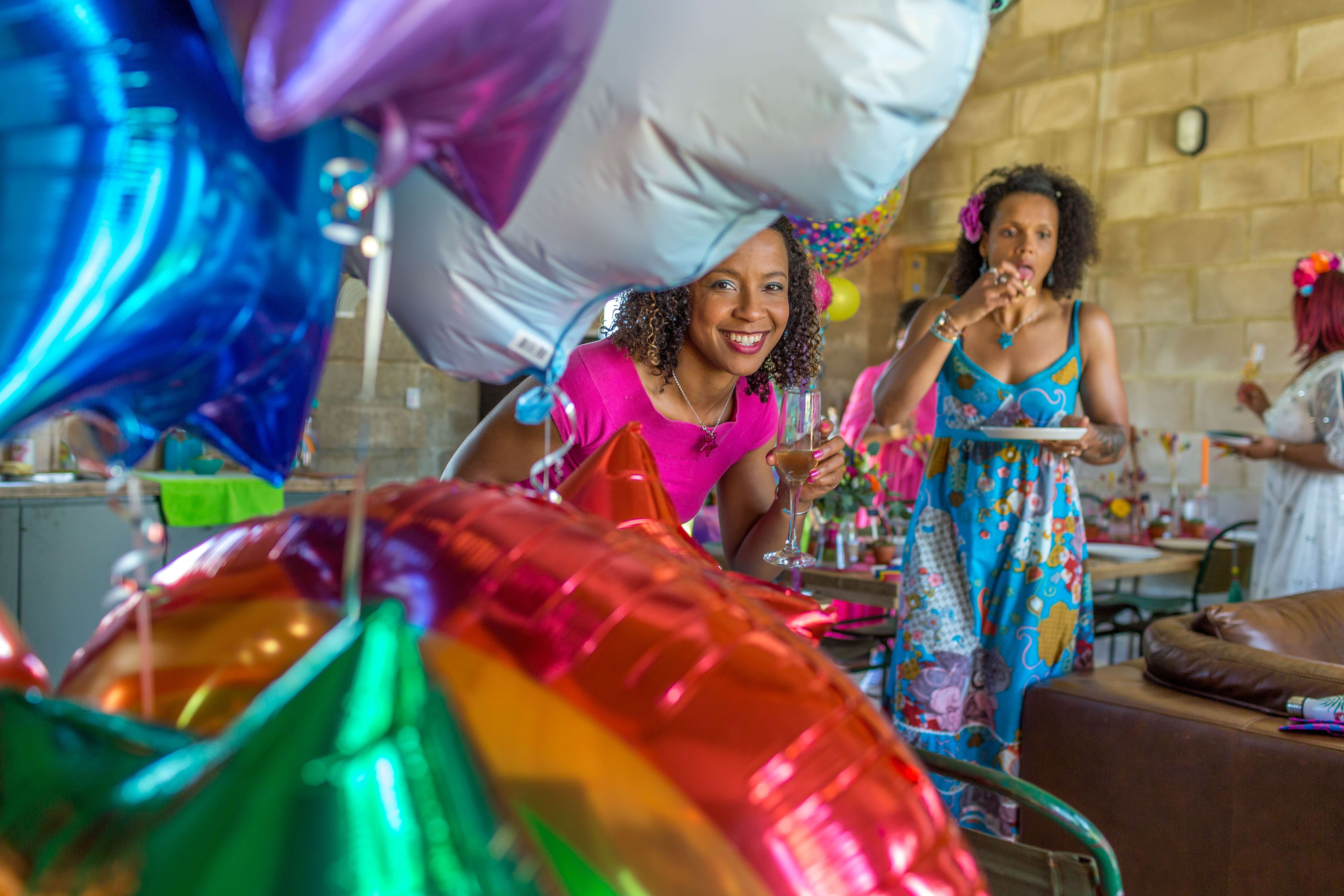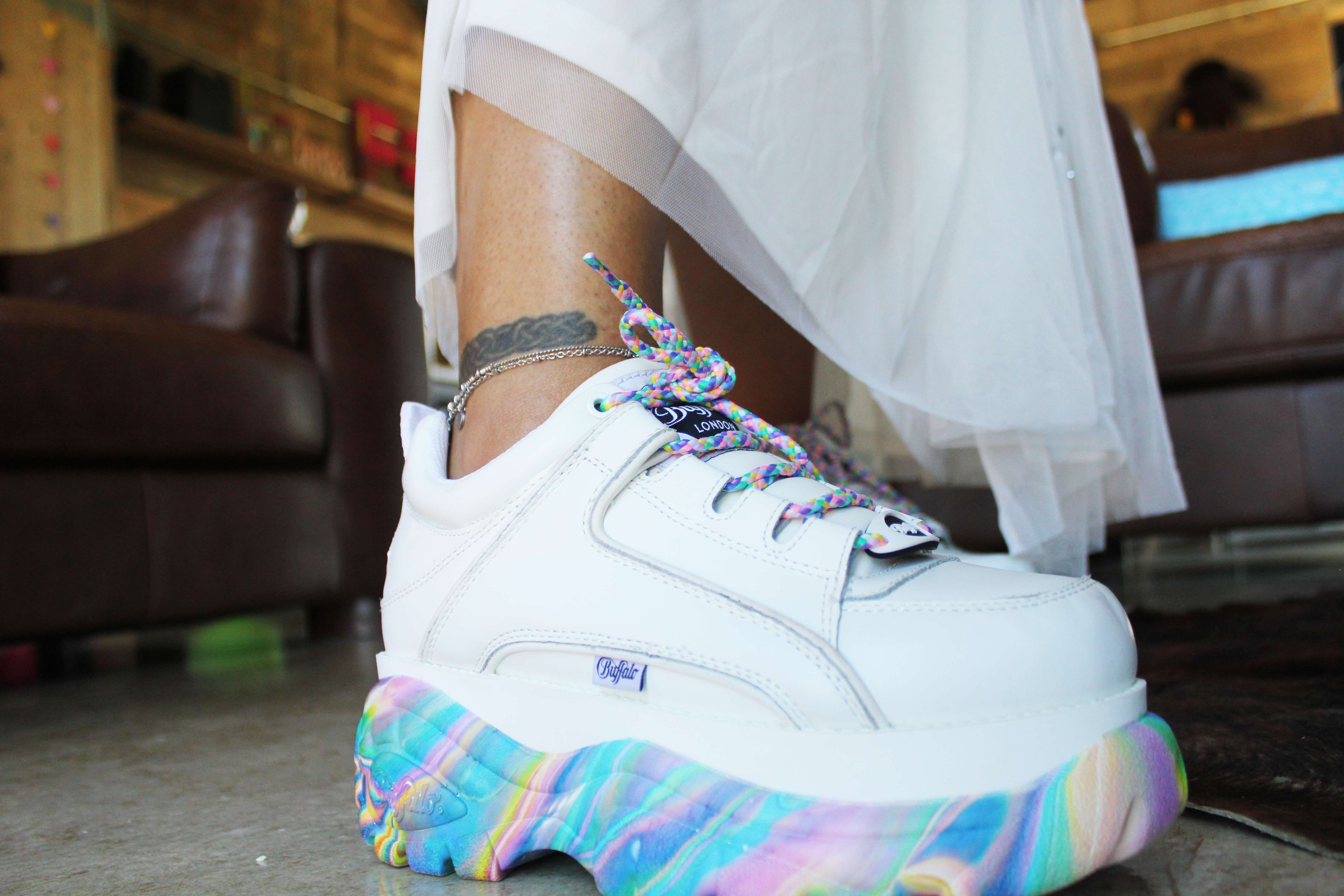 "The best part of our day was just looking around and seeing everyone smiling. I realised that thanks to it being such a small wedding, we'd been gifted with time and had been able to spend quality time with everyone there and managed to enjoy it ourselves. I absolutely loved every second of planning and having the wedding. Sometimes when you have a vision in your head, especially when you're going with a more eclectic theme, you're not always certain how it will all really look on the day, but it all worked brilliantly. I found it really gratifying to see all of my creative and hands on crafting work out so well."