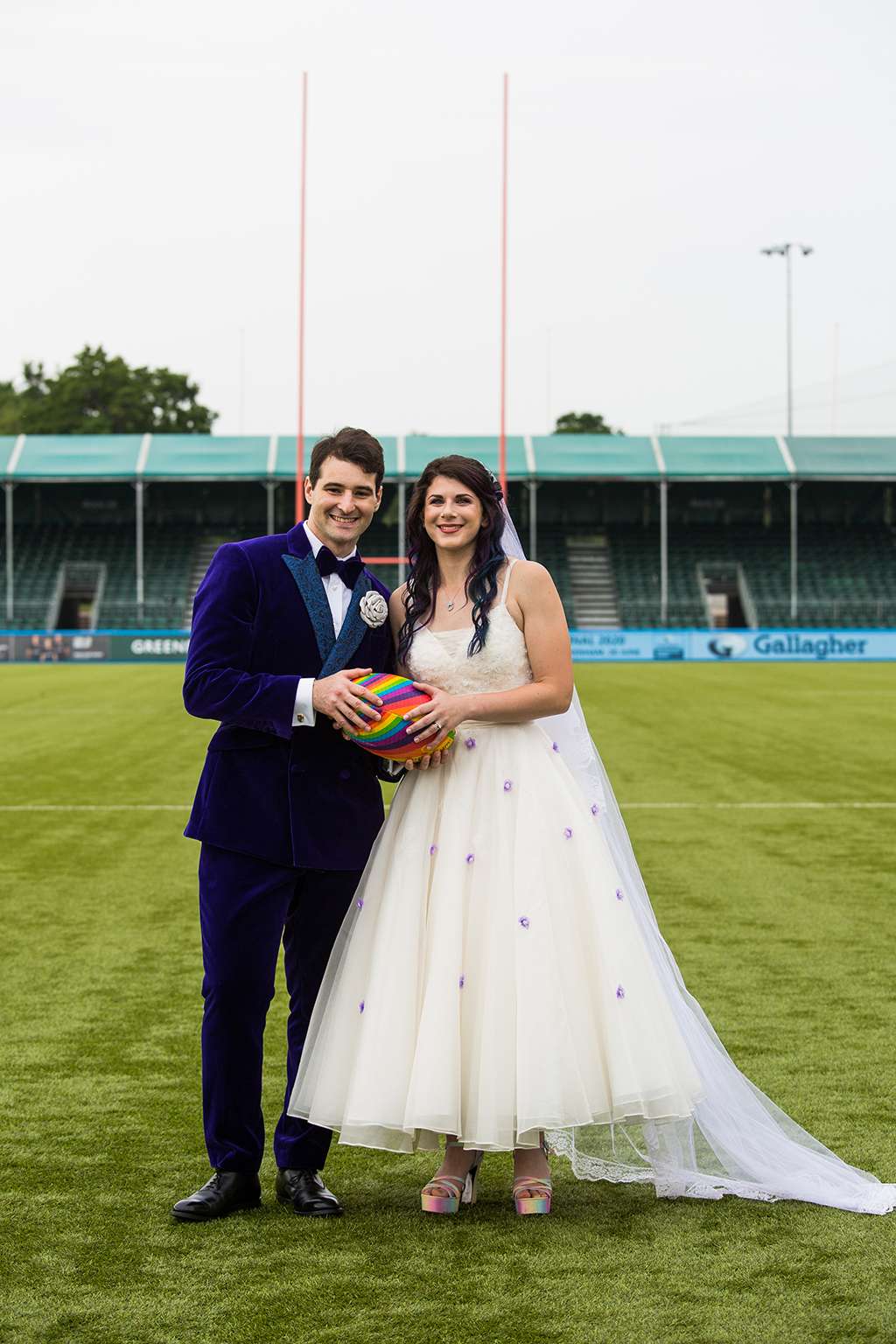 Emma and Sela's aim for their August wedding was to surround themselves all day with things that make them smile. As such, it turned into a mashup of rainbows, rugby, unicorns and happiness – you can't get more unique than that! "I know I wanted a colourful wedding," began Emma. "I wanted a day that represented ourselves whilst also valuing traditional aspects of our Jewish heritage."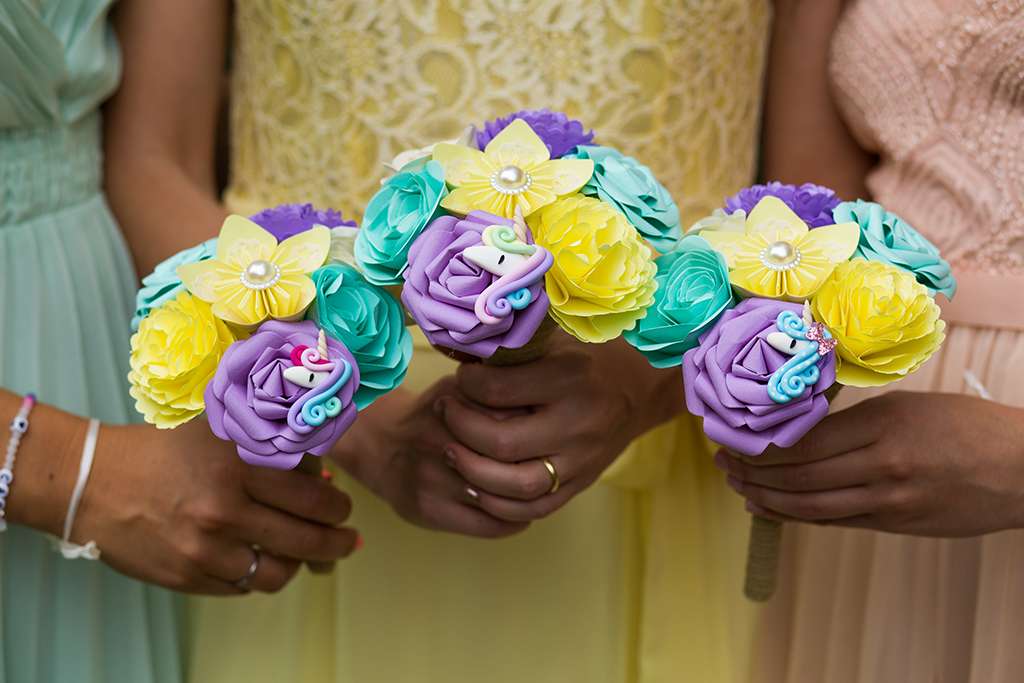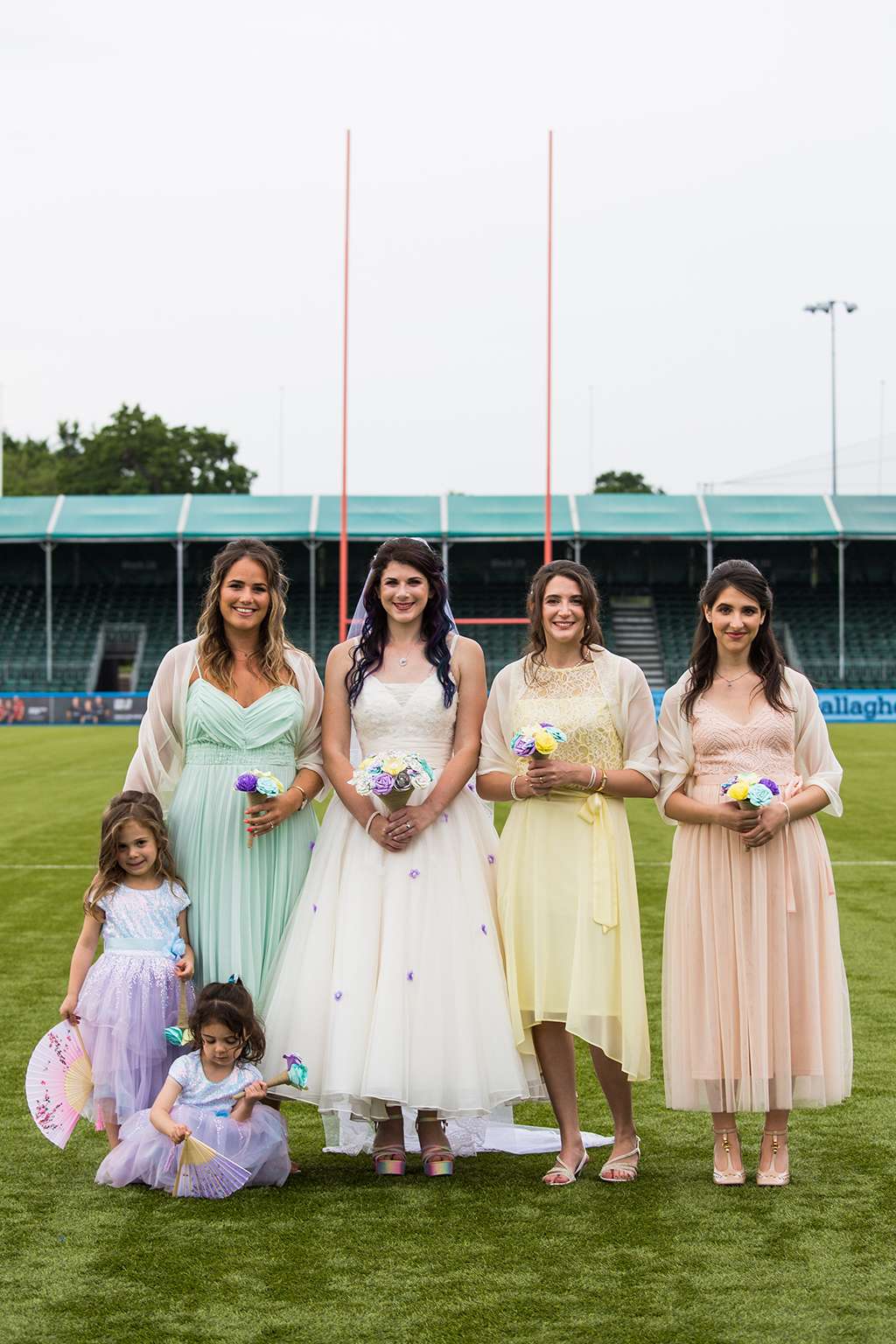 Emma chose a Fairy Goth Mother tea length dress, which she paired with Dolls Kill shoes for the ceremony, and Irregular Choice for the reception. She also wore her mum's veil from her wedding in 1982, which was a personal touch. The bridesmaids wore a rainbow of pastel dresses from ASOS and she had her hair coloured especially for the day at Not Another Salon.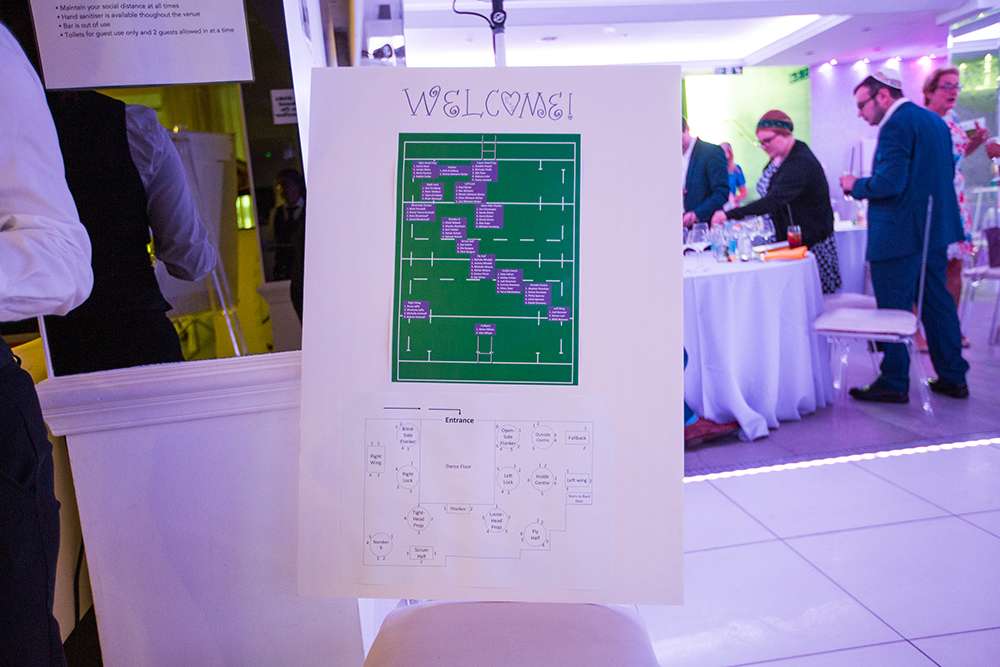 Emma designed and made the centrepieces for the dinner with miniature vases, chalk boards, fake flowers and LED lights. She also hand wrote all the place names and created welcome signs. Their tables were named after rugby moves, and arranged like positions on the rugby pitch.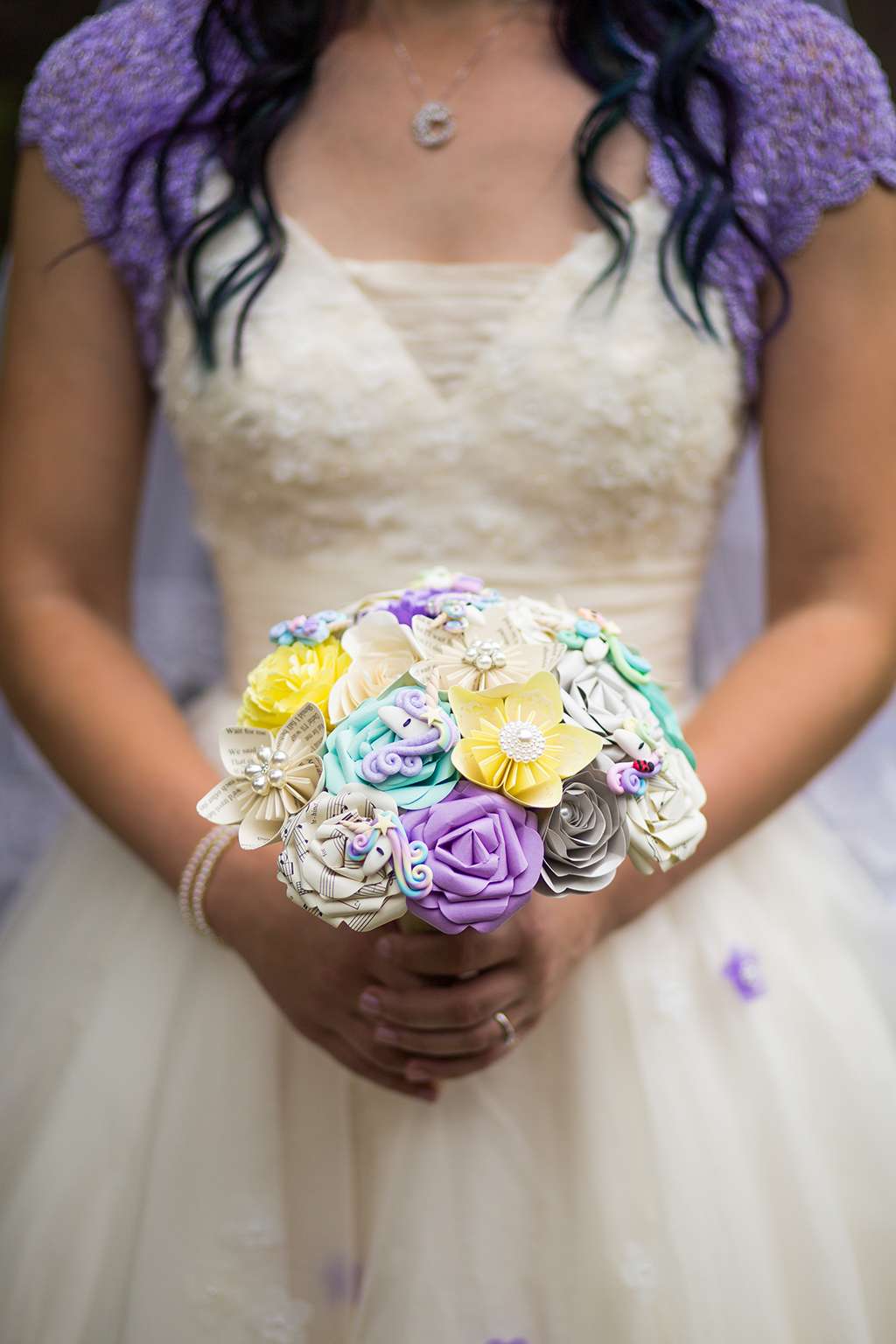 As they are both rugby players, the perfect place for them to get married was at Allianz Park, home of the Saracens rugby team. Because of Covid, the ceremony could only have up to 30 people present – but as the rugby club has a media partnership, they were fortunate enough to be able to livestream the ceremony to a further 300 people spanning nine countries! "When I walked in, I realised in that moment, all the drama about who we could or couldn't invite to the ceremony didn't matter, even if it had just been the two of us it would have felt the same. I didn't notice anyone else."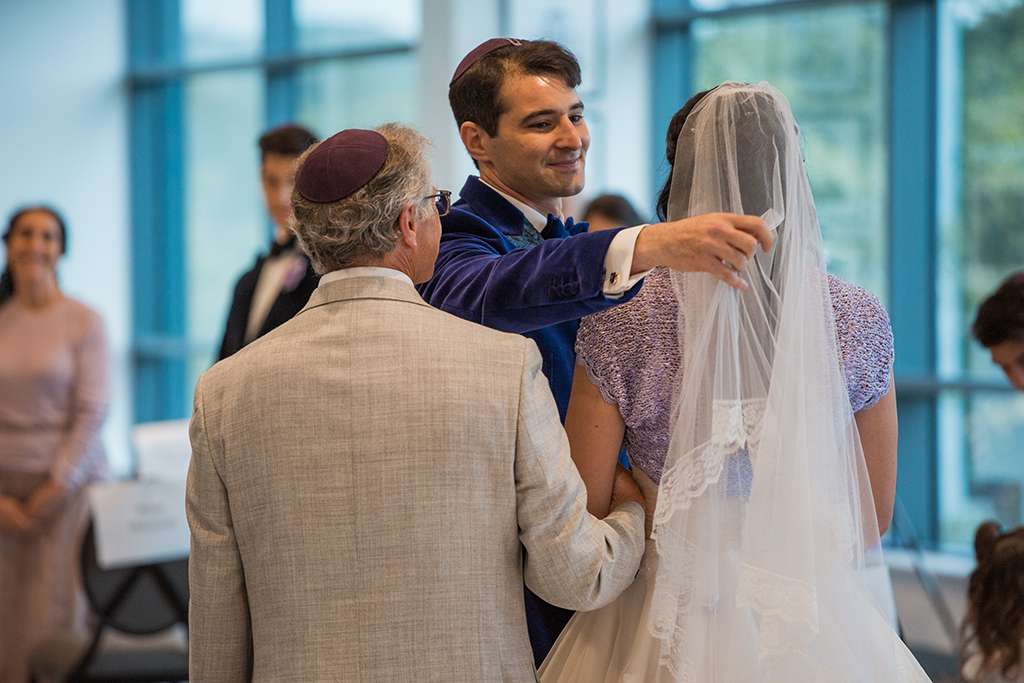 Sela met Emma halfway down the aisle, lowered her veil, and they then walked to underneath the chuppah together. "The wedding canopy or 'chuppah' is a special part of the ceremony and represents the home we will build together. Our canopy had been a wedding present from my grandma, and we were so lucky she could be there on the day, as the first time she'd gone out since the start of the pandemic as she is in a very vulnerable group as a lung-cancer survivor. Sela's grandma sadly passed away shortly after we got engaged, but before she did, she gifted us a quilt she had made with a hand-written message wishing us a happy life together. This quilt formed the canopy of our chuppah, so both our maternal grandmothers contributed to our wedding canopy which I think is a lovely symbol of their wisdom that we will take with us into our future home and lives."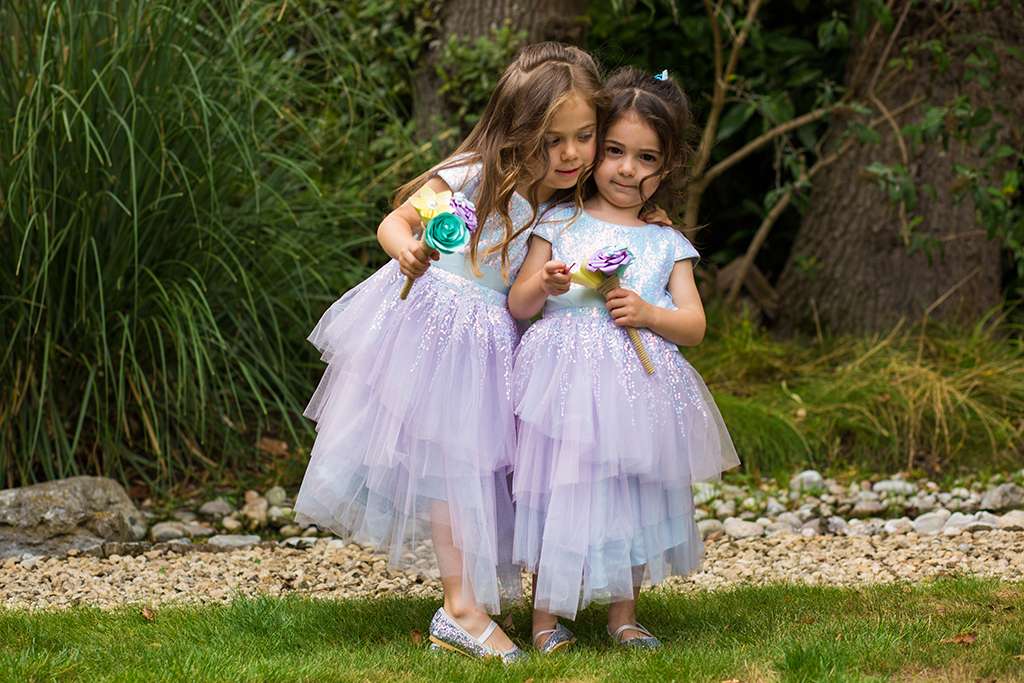 "Having my rainbow rugby ball with me for the photos on the pitch was a moment of pride for me, representing that I'm proudly LGBT+ and a challenge to those who erase Bi+ identities on the basis of a partner's gender. Sela and I are proud of who we are and that we chose each other for the rest of our lives."
"We have wanted to get married for so long, and have fought so hard to make it happen," the bride concluded. "If you want to get married just do it! Don't wait for the stars to align or the world to be in the right place. As long as you are both there and in love and ready to spend eternity together the time and place will be right. Nothing else will matter."