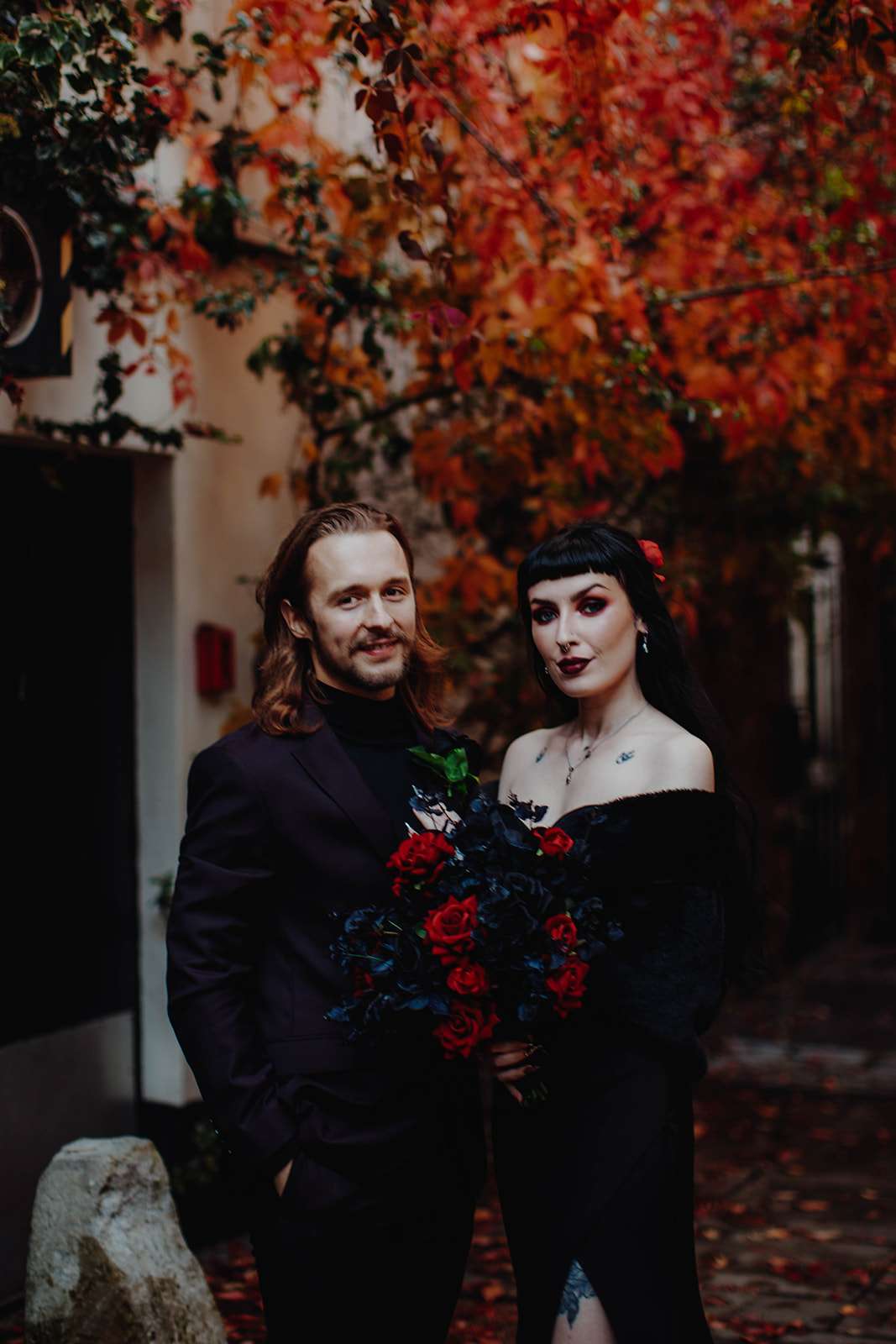 Katie and Sam always knew they wanted a smaller wedding, but 2020 made it even more intimate than they ever imagined! Their October wedding was limited to just six guests, which the couple found hard at first but it ended up being even more personal for it.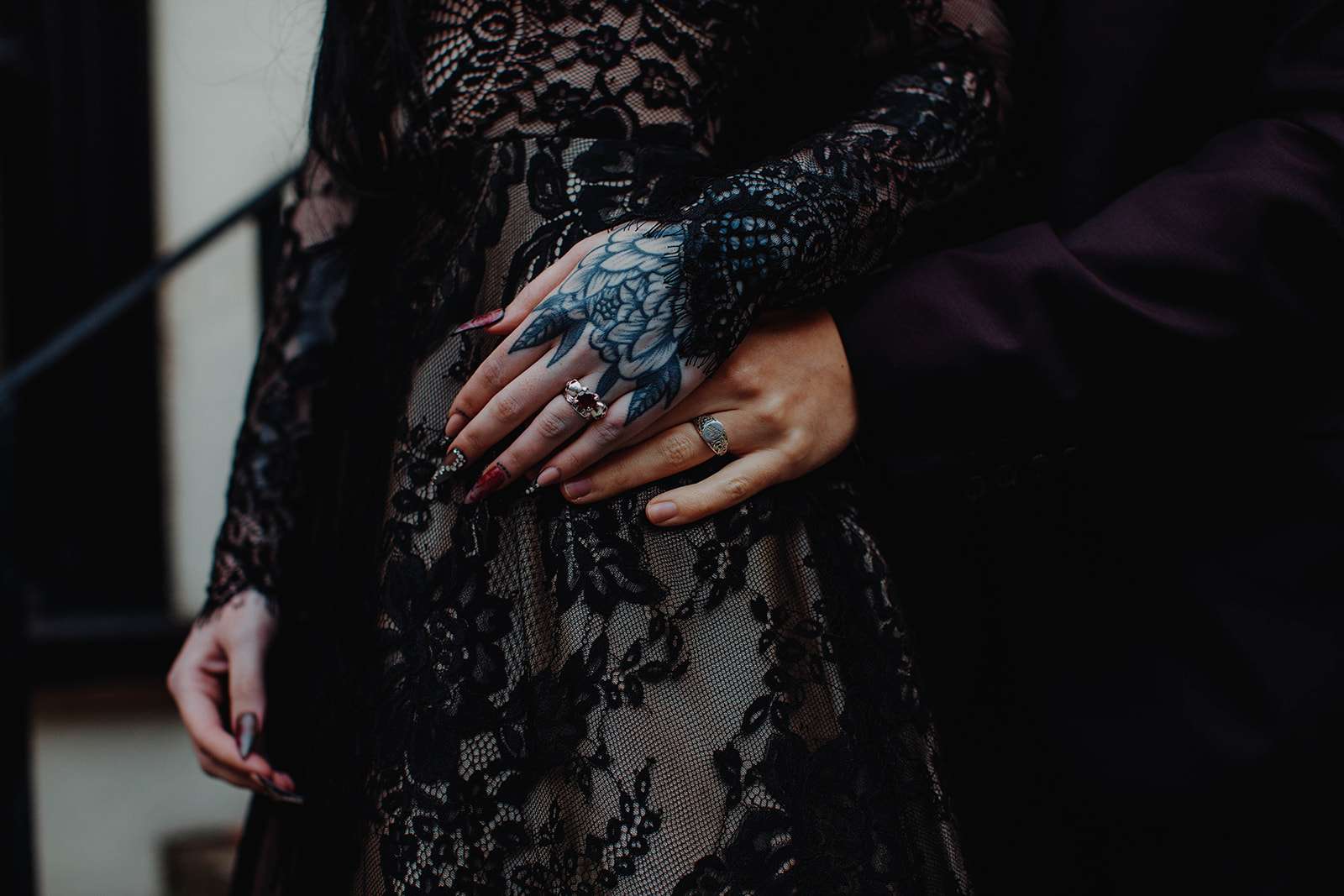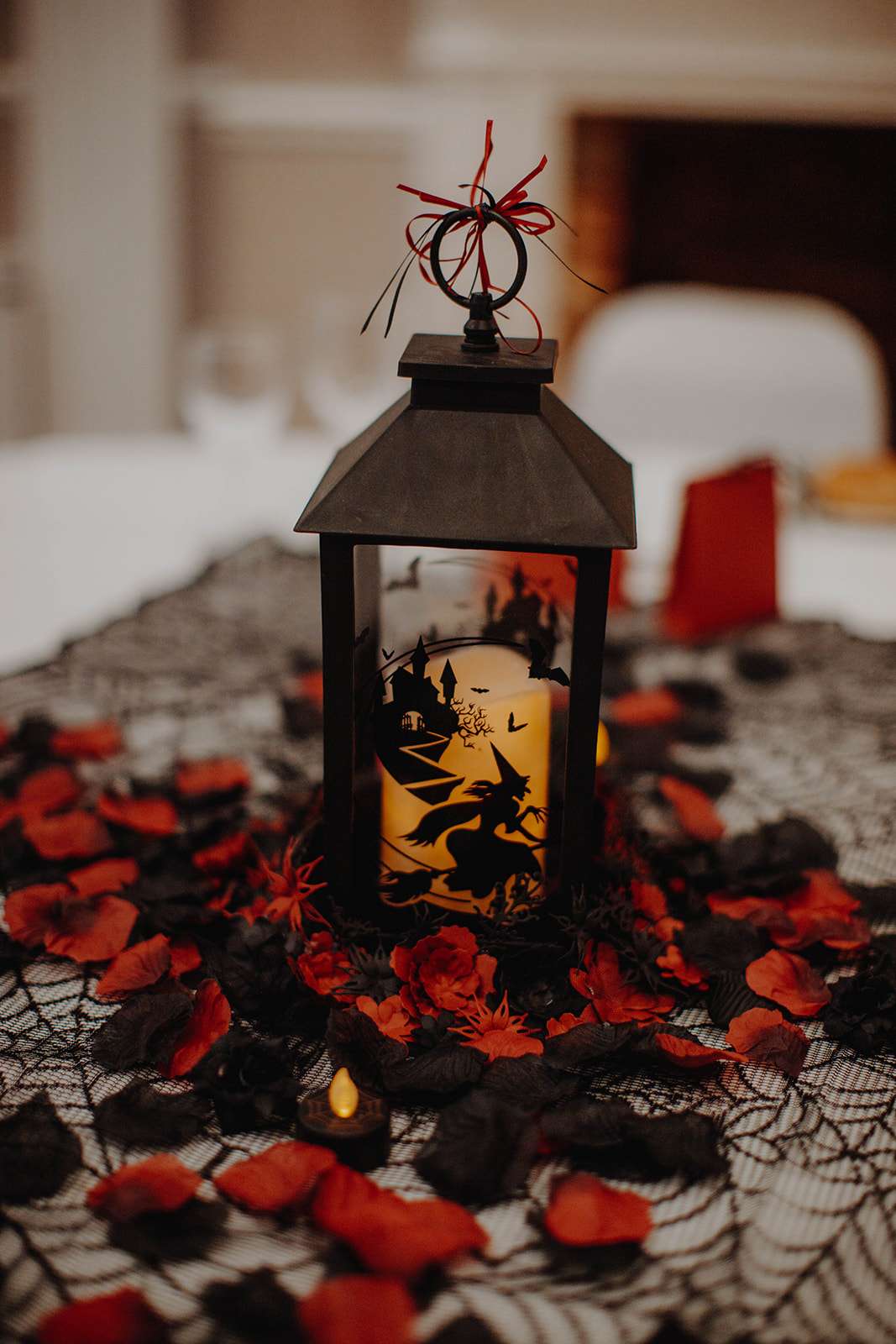 There were no direct inspirations for the theme of their wedding day, instead just choosing what they liked and going with it. Katie had two outfits; a black, fishtail ASOS dress for the ceremony, and a black lace JJ's House gown for their reception, held at The Red Lion Hotel. It wasn't their first choice of reception venue, or even their second – but planning in a pandemic will do that to you!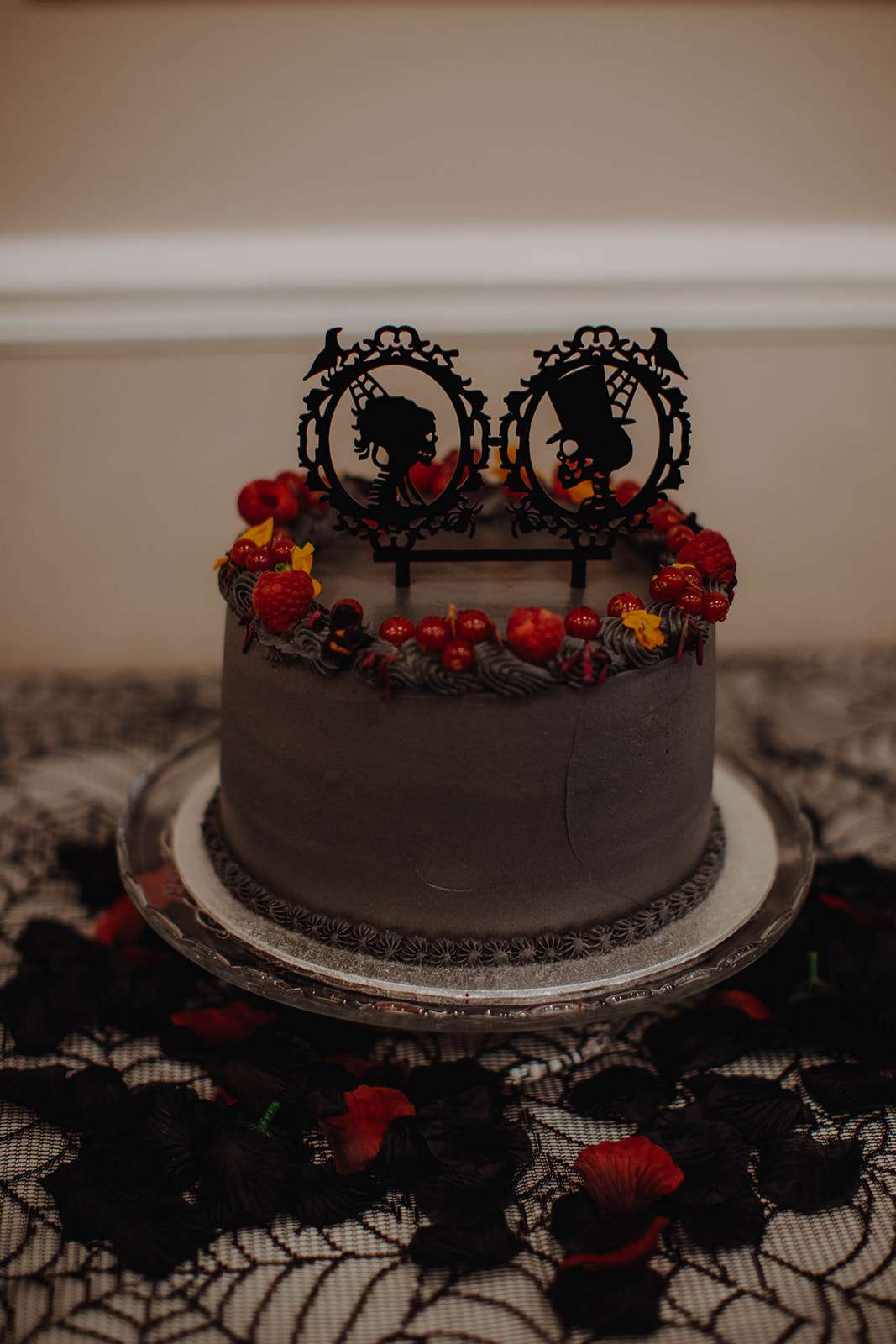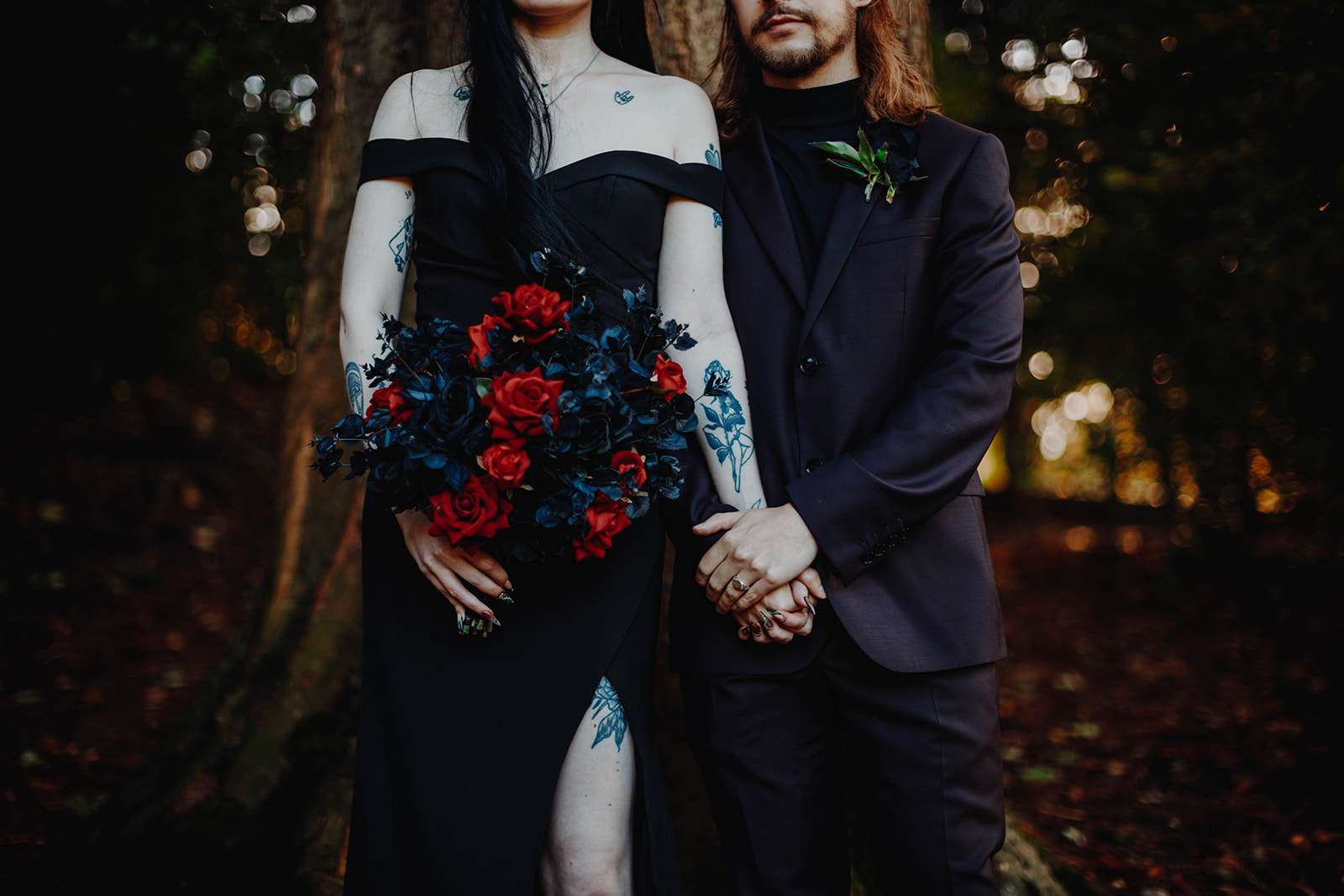 Katie paired her dresses with jewellery from Empty Casket and Regal Rose to finish off her gothic look. As a professional makeup artist, she did her own makeup, and called on a friend to do her hair. Their decadent black cake was from Cactus Kitchen Cakes, and bouquet and buttonholes were a gift from Sam's mum, by Flur Pitlochry.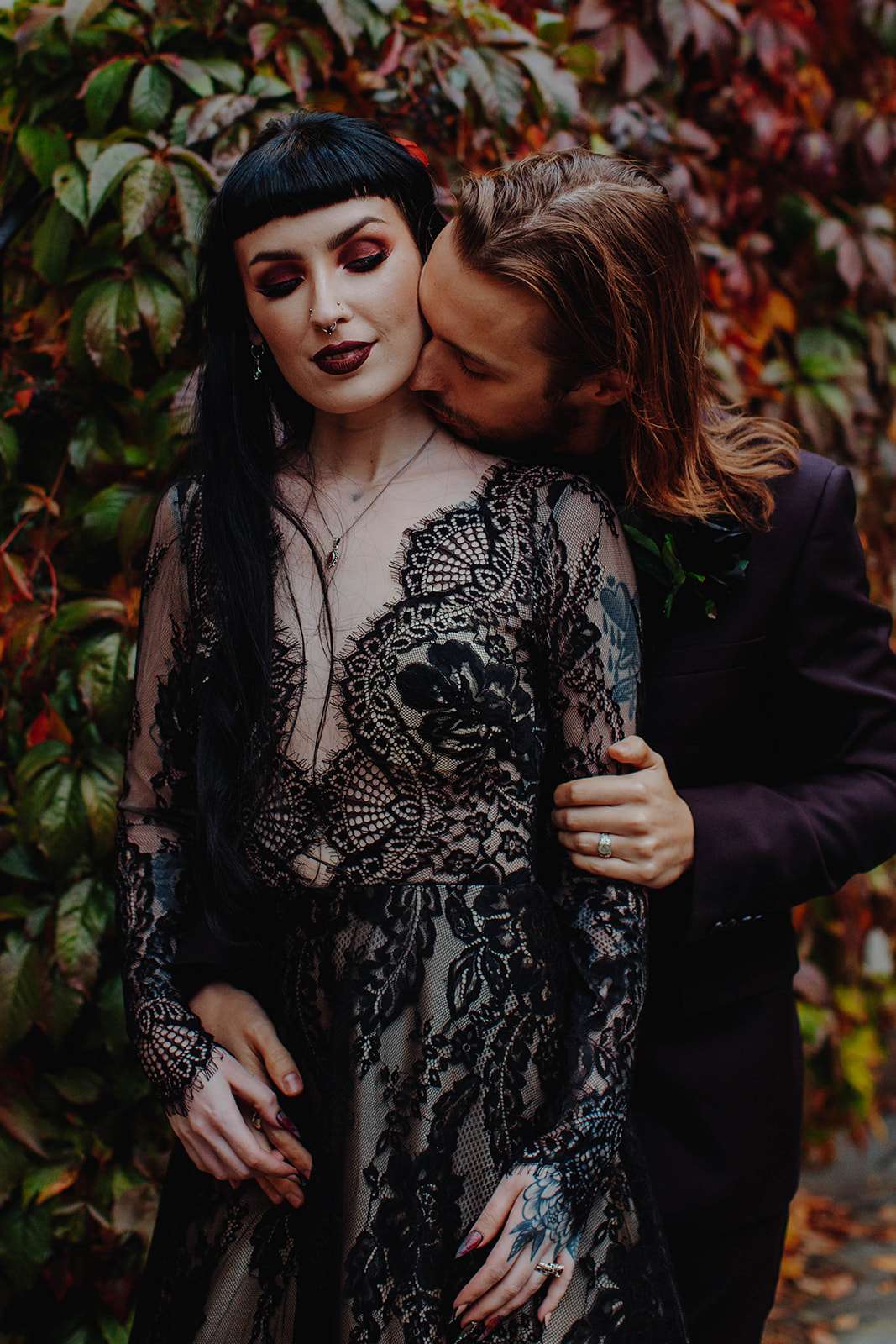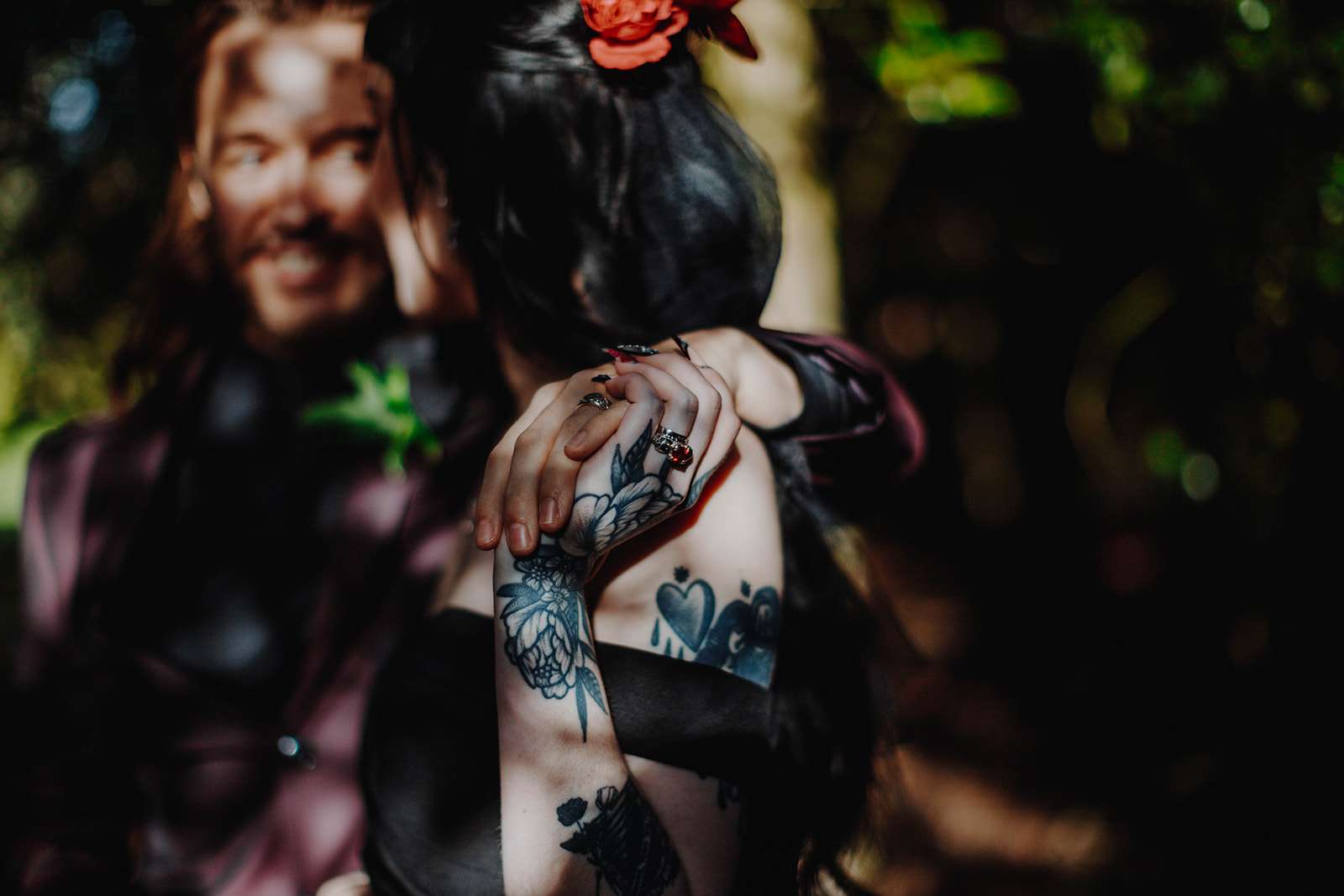 Katie's mum made what little stationery they needed, as she is a card maker. Their friends and family helped decorate the reception venue too, with trinkets from their home or picked up at places like Tiger.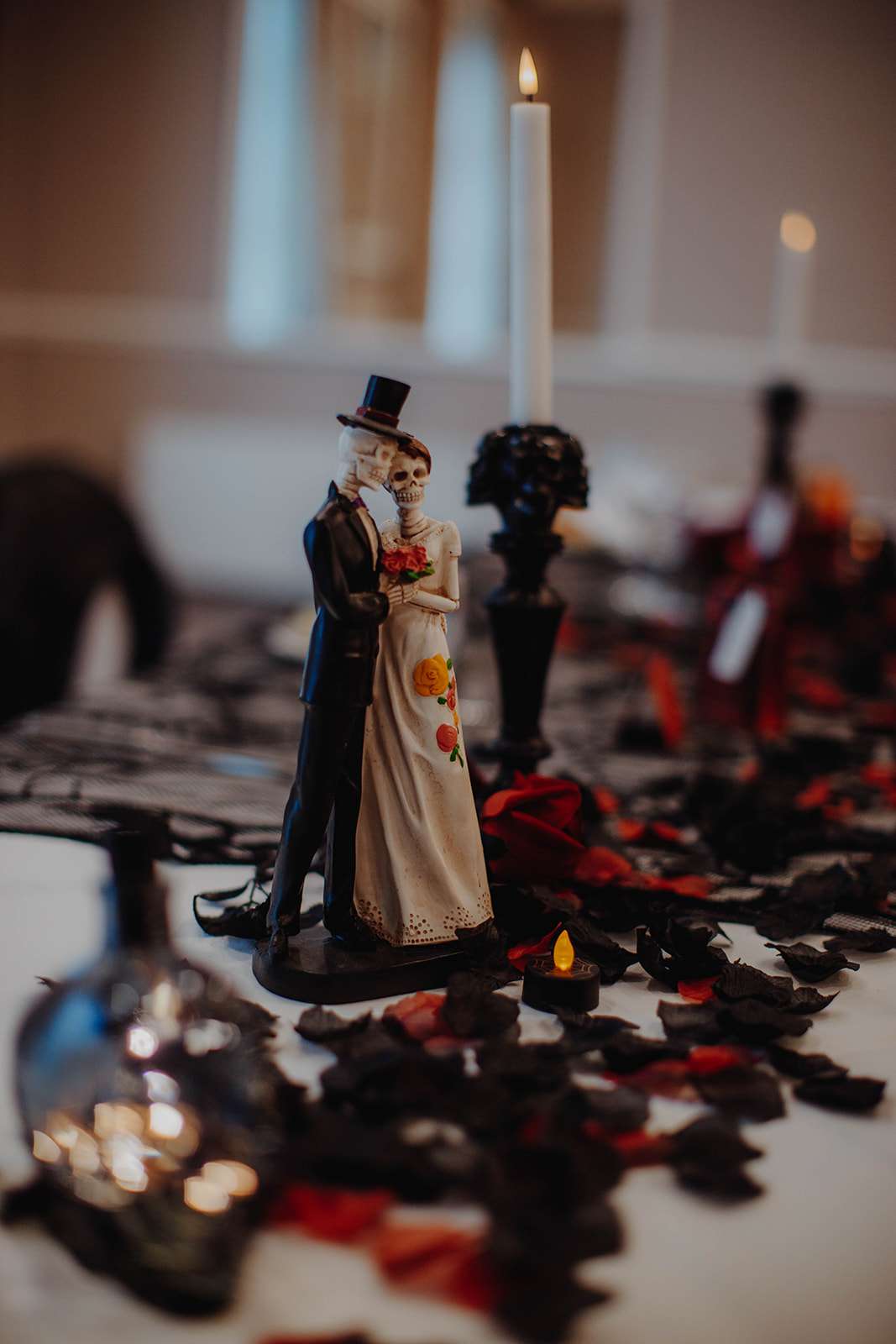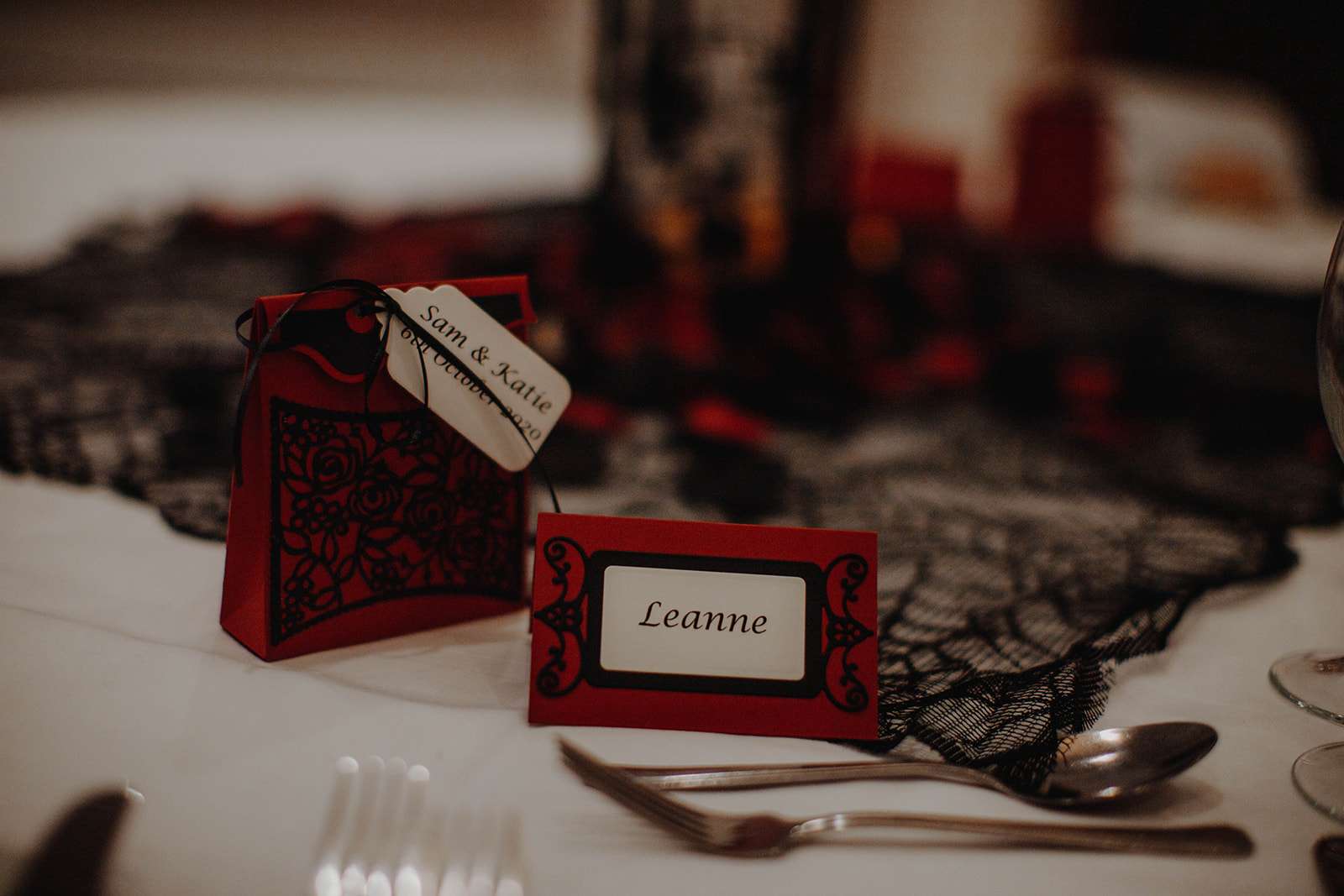 They chose Salisbury Register Office for the ceremony as they thought it was such a beautiful building. Katie walked down the aisle to one of their favourite songs – Fallingforyou by The 1975. Sam did a surprise reading of one of her favourite poems. "It seemed to go really quick, and one it was over all the stormy weather had cleared outside which was really lucky."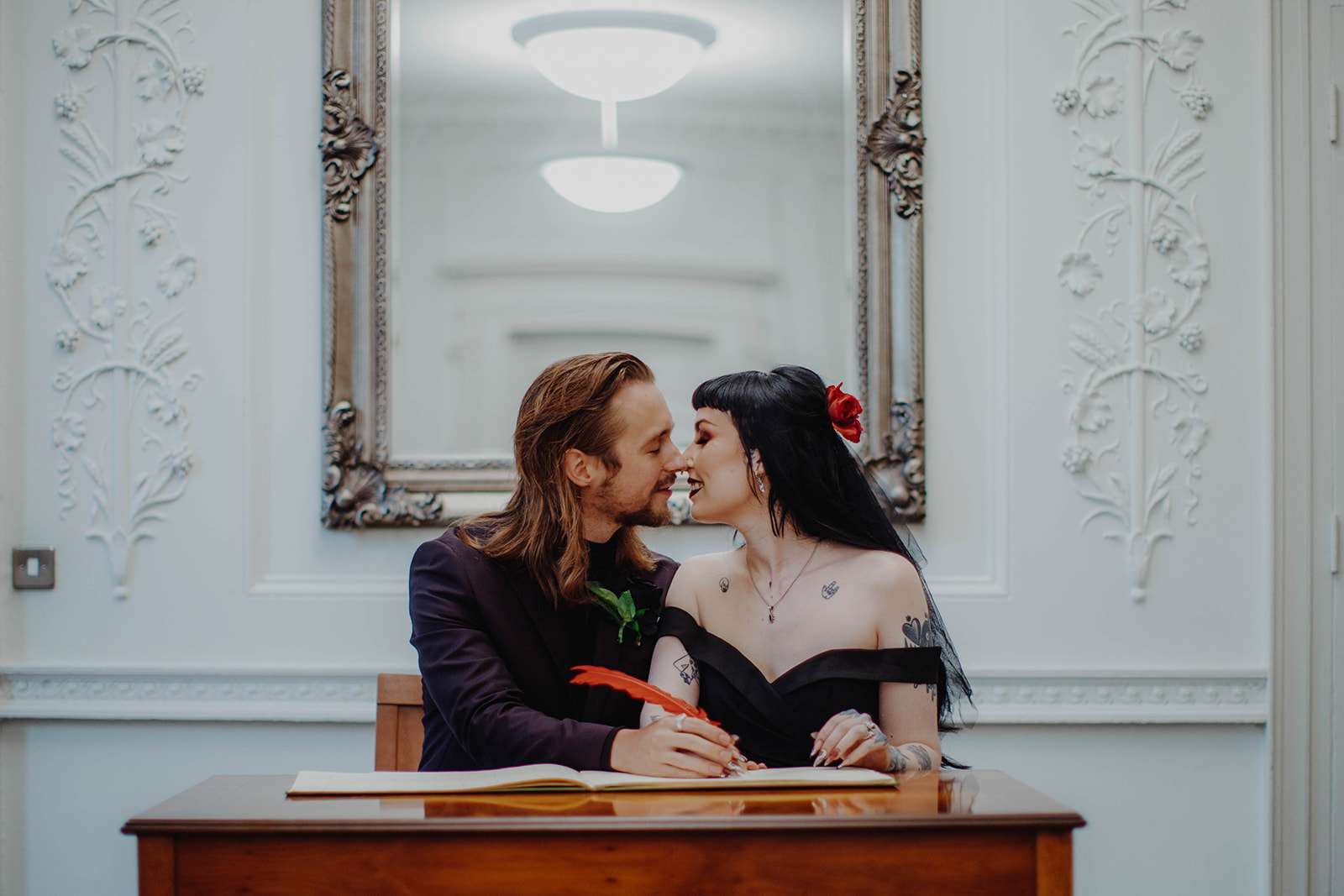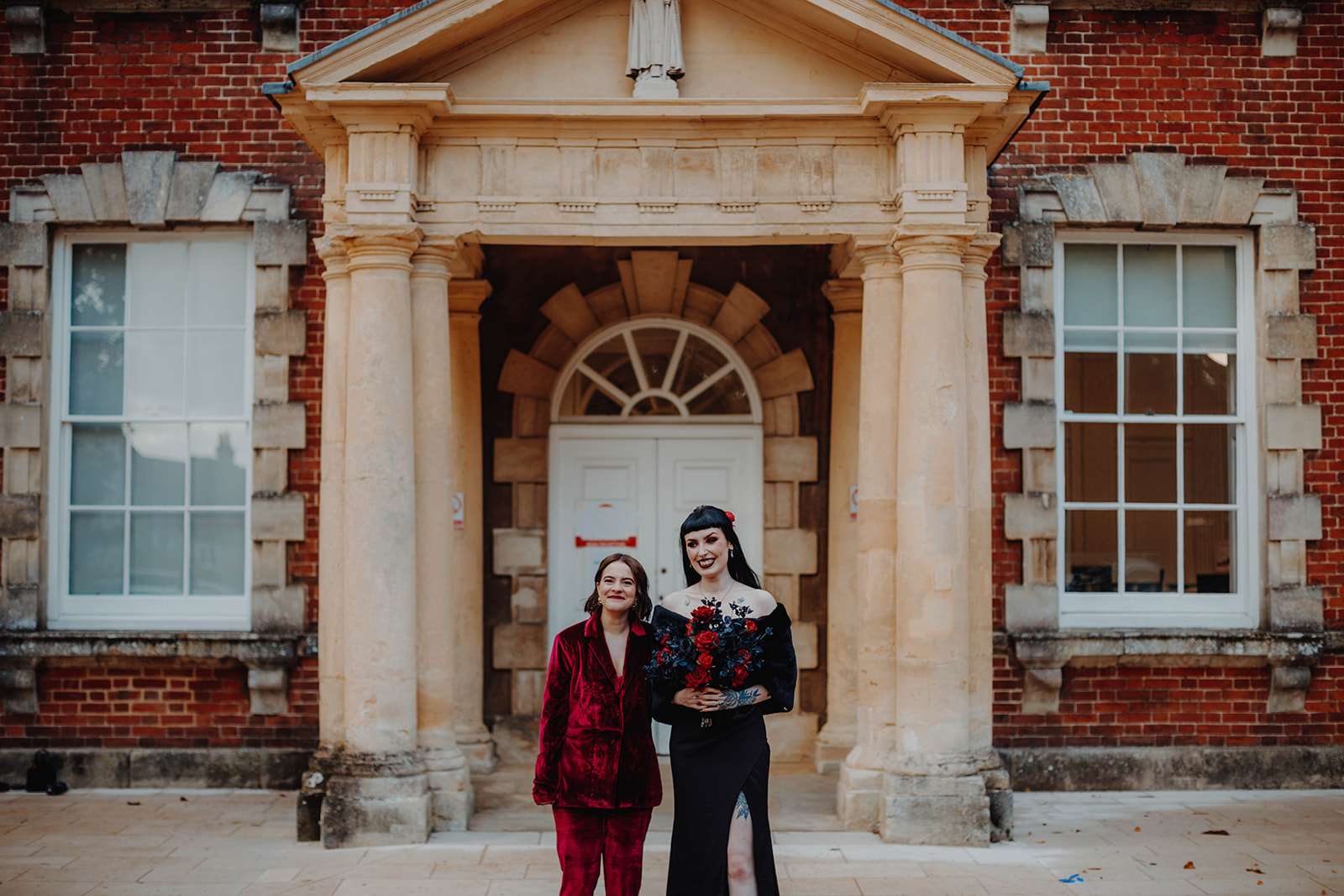 "The ceremony was without a doubt our favourite part of the day," the bride concluded. "It was so much more romantic than we were expecting. I liked putting my own personal touches to the decorations, but knowing we were strong enough as a couple to overcome all the challenges was the most rewarding part."