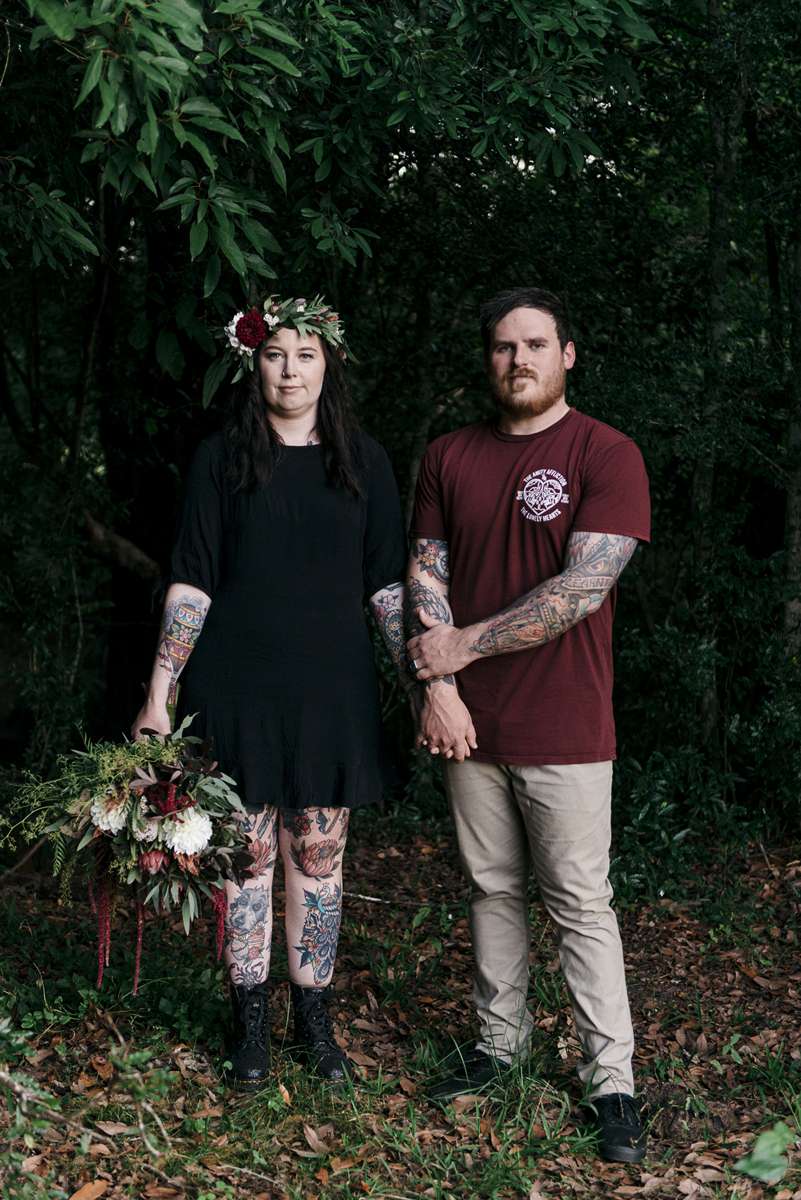 Emily, Shane and their five doggos were not going to let a little thing like a worldwide pandemic stop them from getting married. So, before lockdown came into full effect in Australia, they decided to postpone their big wedding that was planned for July and to elope with their five dogs in tow!
With the help of their super accommodating vendors, they managed to pull an elopement together in under a week! Unfortunately their original photographer was in full lockdown and unable to shoot their new date, thankfully they found Carly Co. who was available at short notice.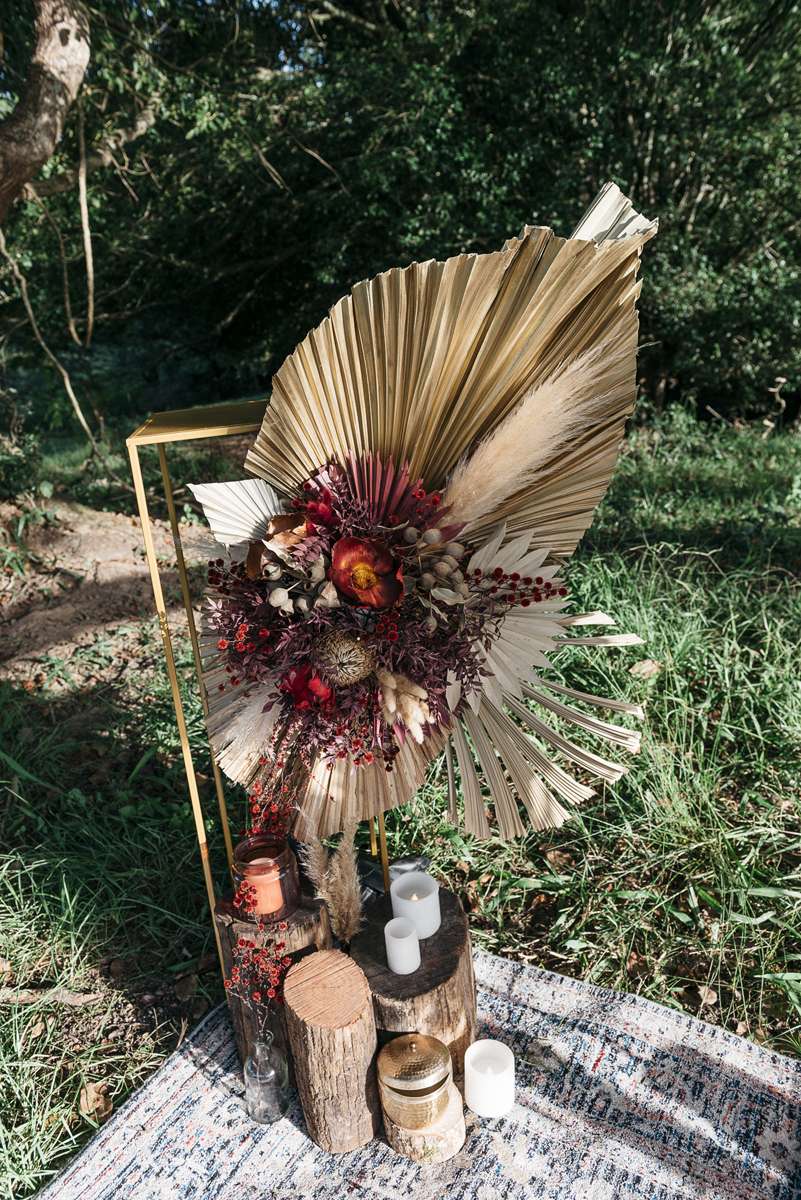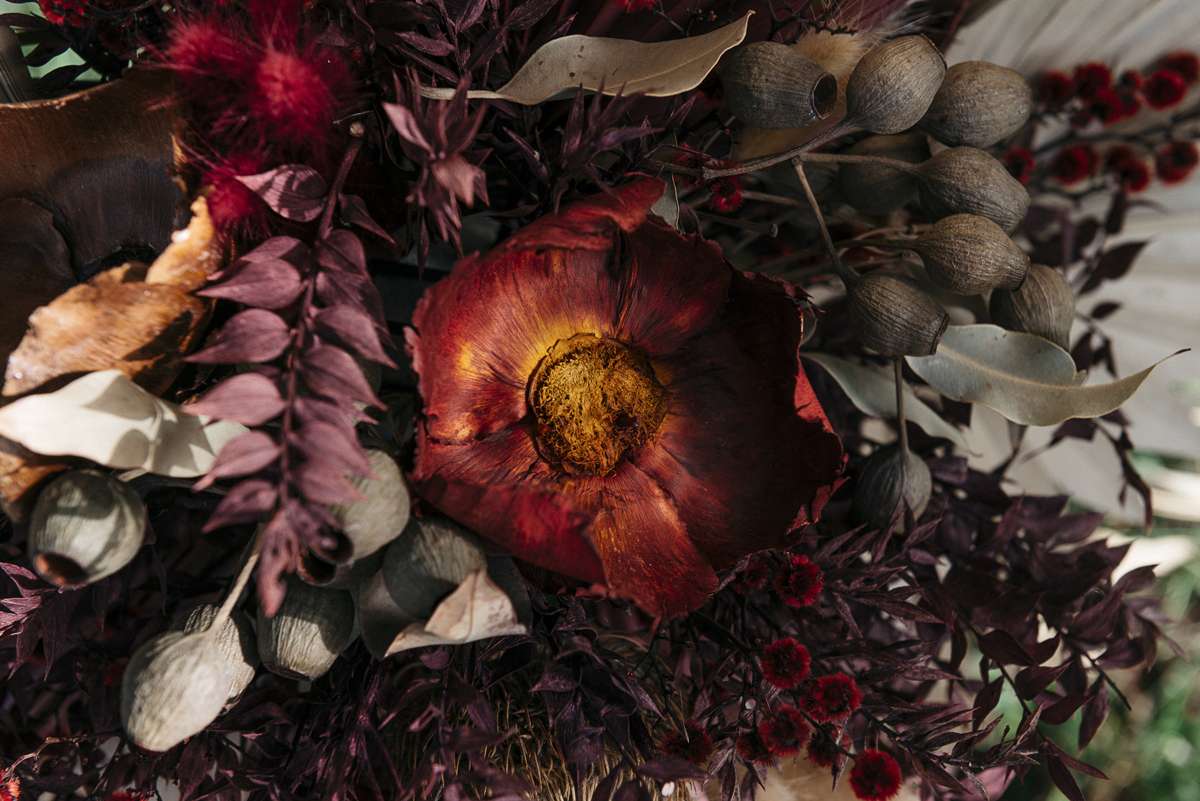 "The best thing about our wedding was that we had our five dogs roaming free, and we didn't have the usual wedding attire. Rin, our celebrant, made our ceremony so personal, I was genuinely surprised. The questions we answered let her tell our love story better than we can tell it ourselves. I thought I would shed a tear but didn't think Shane would at all. Rin had us both laughing and sobbing which I didn't think was possible. Our ceremony was perfect in every way. It was so laid back and easy to just be in the moment."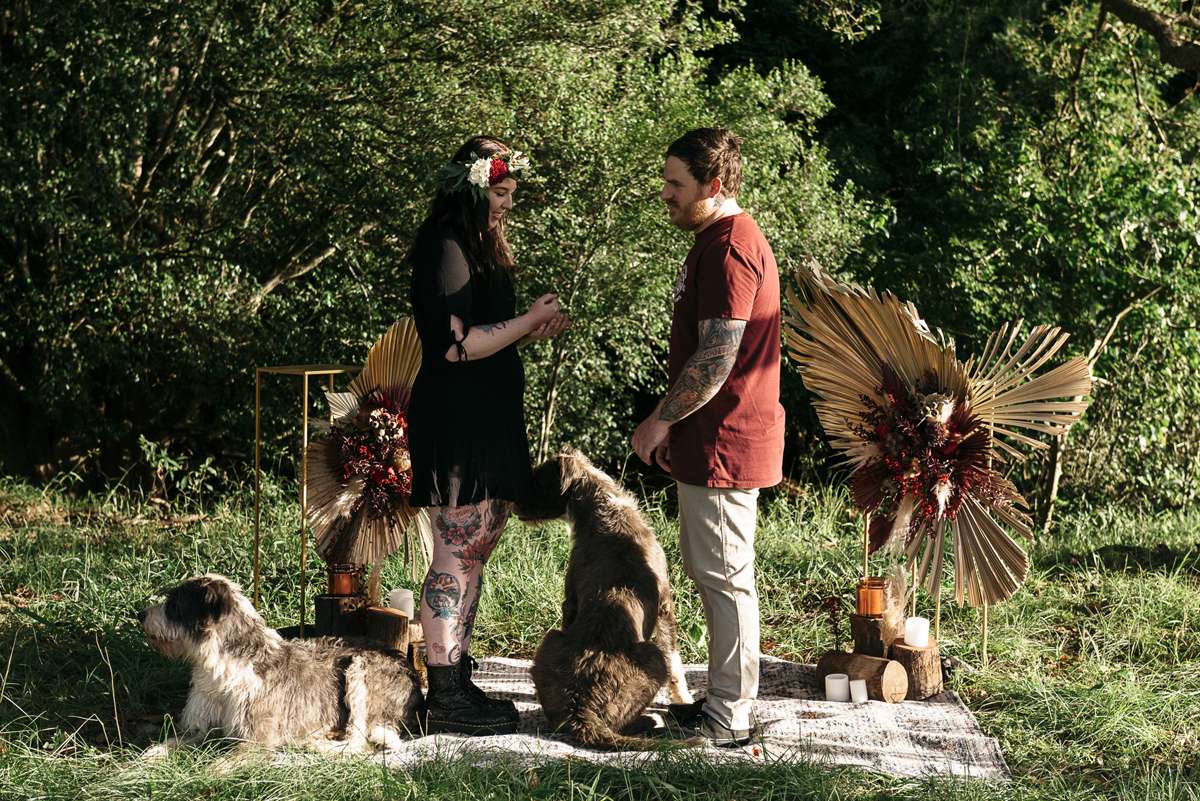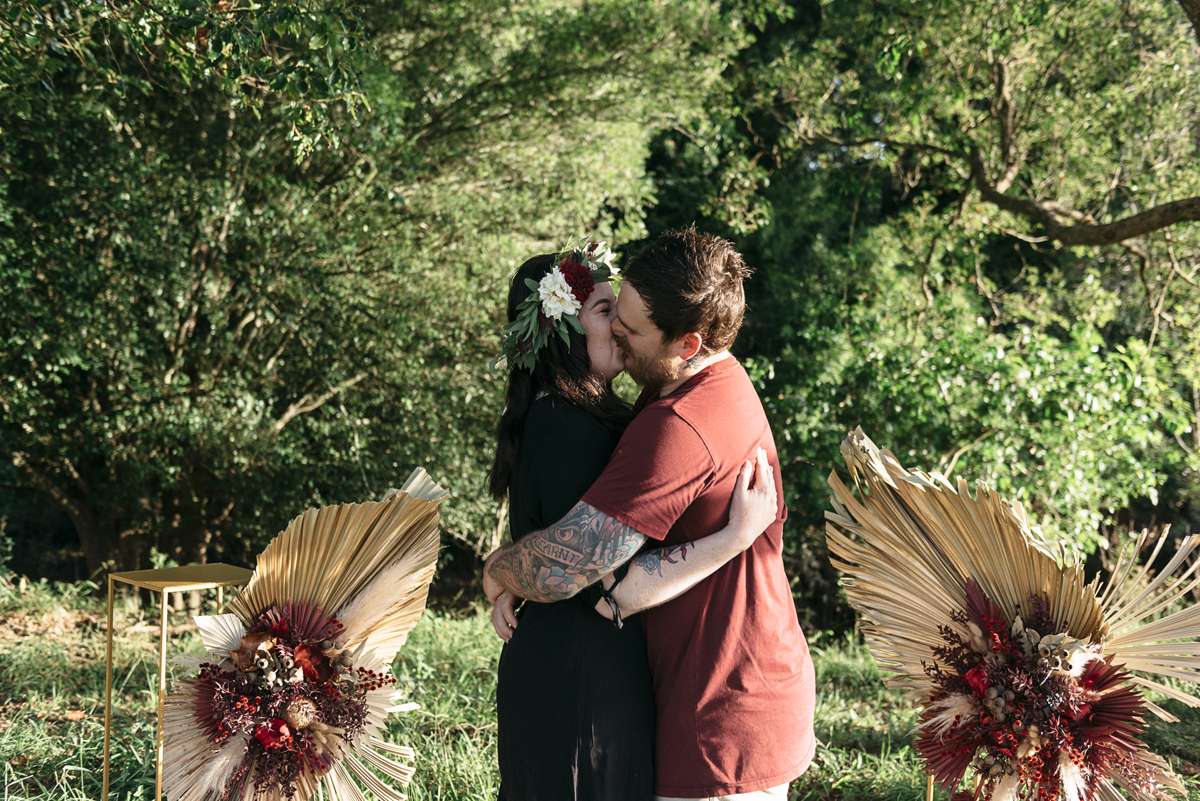 "The best part of the day was saying our vows. They were both so meaningful. I knew Shane loved me but I didn't know he loved me THAT much! Also the dogs coming and going, laying at our feet, coming for pats and kisses. Eloping meant they didn't have to be on leads so they could do as they wanted which was really special."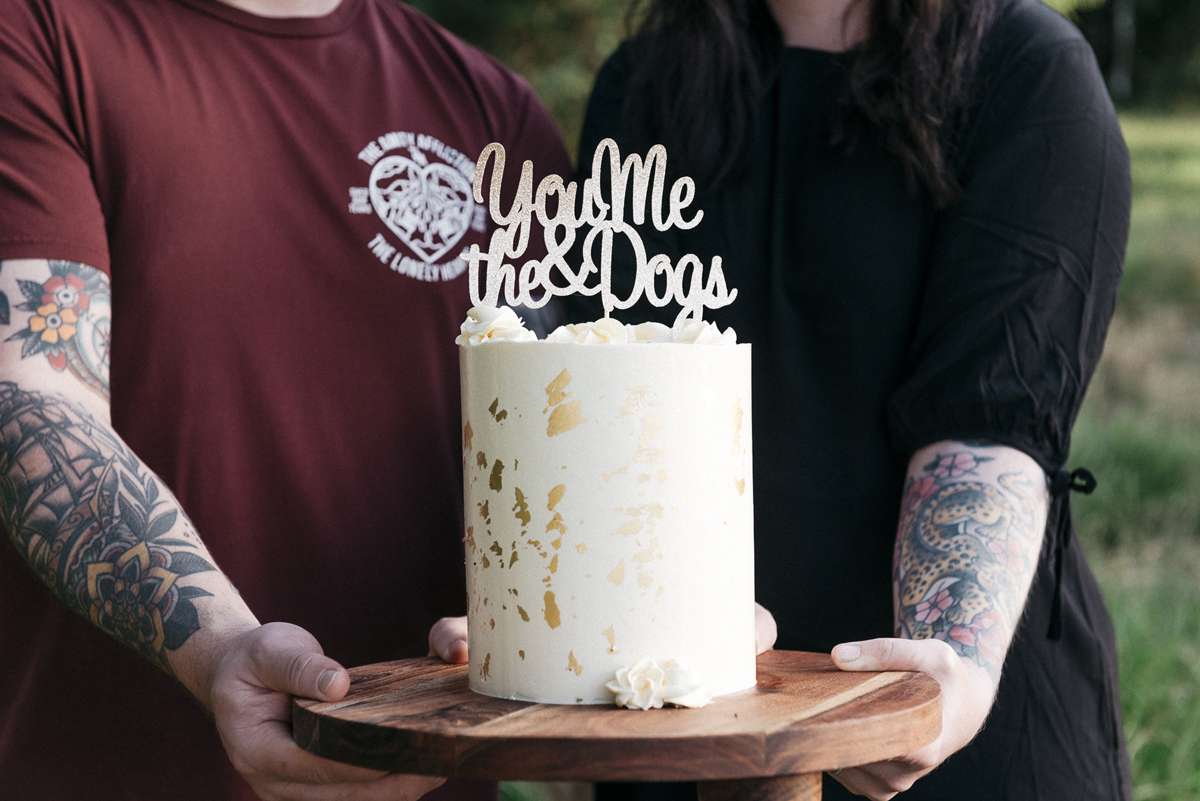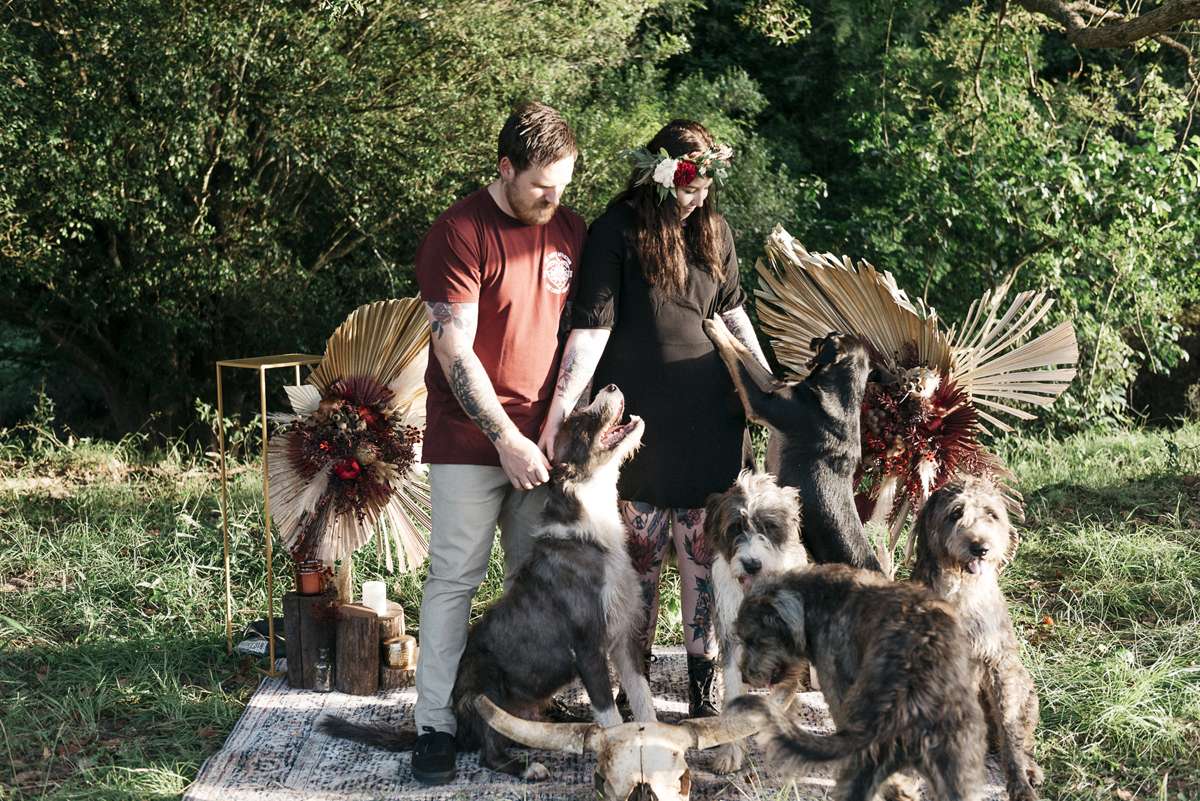 As this was an elopement they didn't need to go wild on the decor, but they did hire a ceremony backdrop and made it their own by adding animal skulls which they cleaned up themselves (they run a butchers shop together!) As Emily's custom made dress (she hated the bridal boutique experience) wasn't going to be ready for the ceremony in March, she wore a simple black dress from Cotton On and black sparkly Dr Martens. Shane wore a favourite t-shirt, chinos and vans.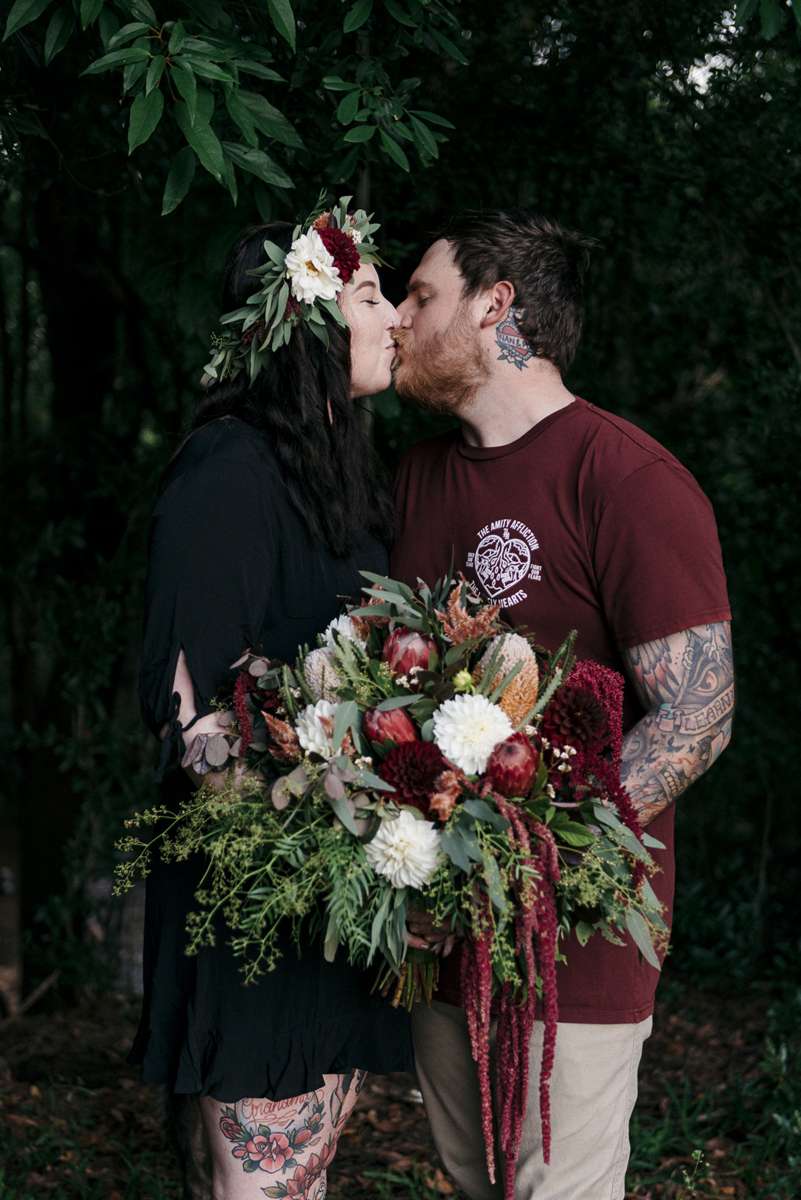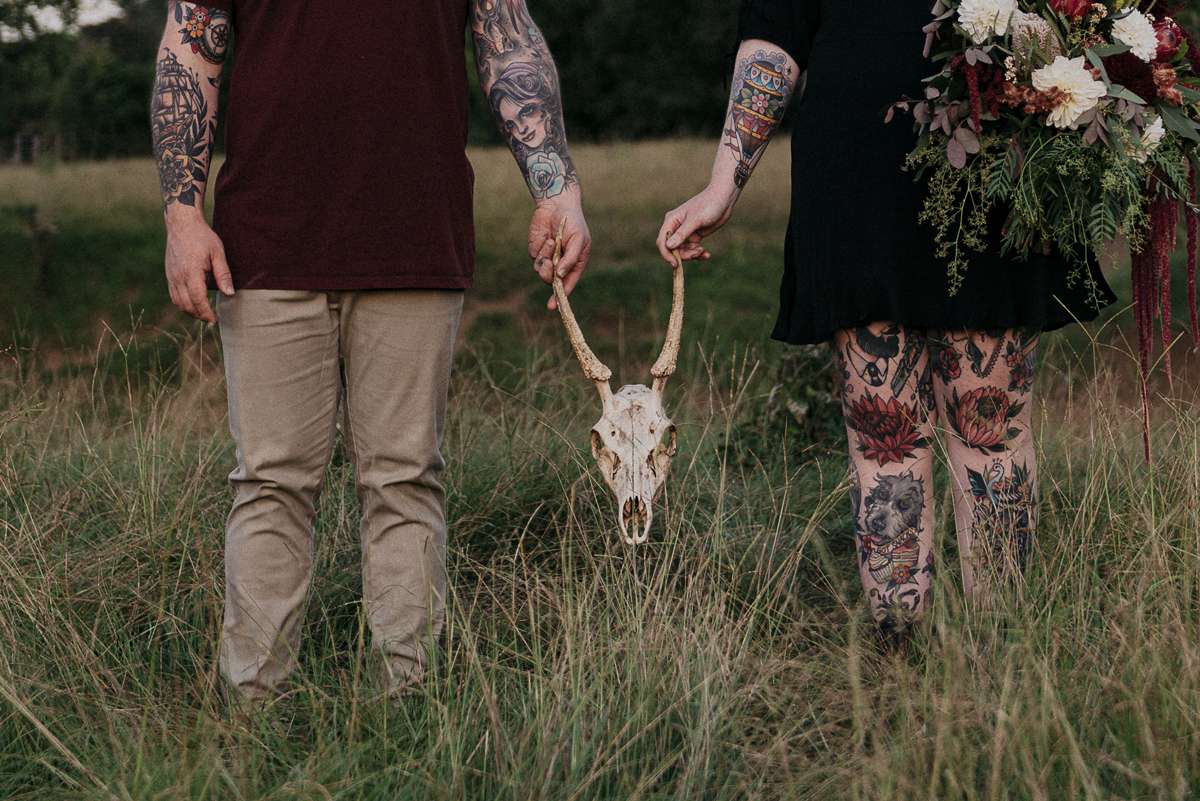 "There's nothing we would have done differently. It all worked out exactly how it was meant to be and how we wanted. With the help of COVID19 we got the wedding we wanted without offending anyone. Even though when we told our family the day before, no one was mad. I think they were all just happy we were finally doing it. It's been 14 years after all! Our advice for others would be that if you really want to elope, for the love of God do it! Don't make your wedding about everyone else. Put yourselves first."