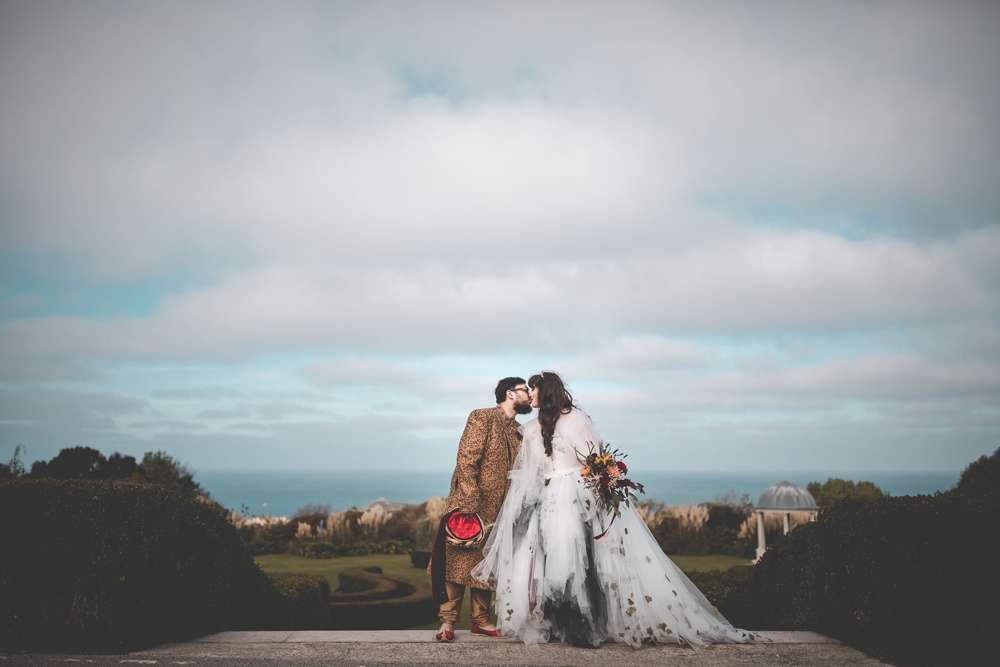 There is NOTHING we love more at Rock n Roll Bride than celebrating the uniqueness of each and every person, and each and every wedding that we publish. If I've said it once, I've said it a thousand times, what makes Rock n Roll Bride so great, what makes our features so diverse and unique… IS YOU. You and your utterly gorgeous celebrations of love!
Annabelle and Ibrahim were married in October. They wanted their wedding to be a celebration of both of their backgrounds – the groom's Pakistani heritage, and the bride's love of books and writing.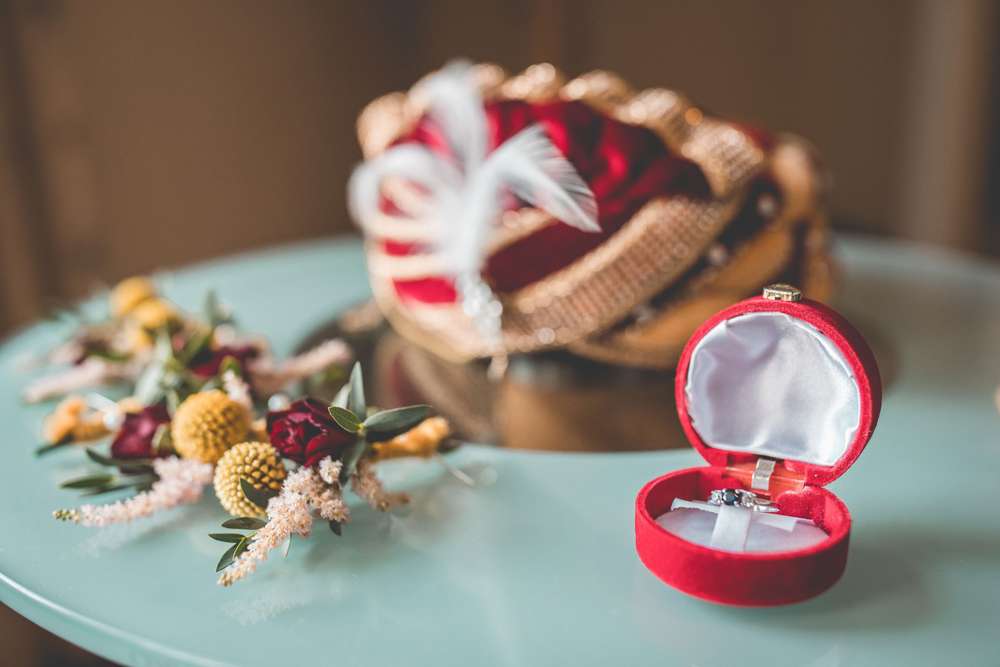 "I am a writer and huge lover of stories, especially of the fantasy kind", began the bride, "and Ibrahim is half Pakistani. This helped a lot of our décor and what we wore. We love to celebrate each other and what makes us unique, and that's where our inspiration stemmed from. We combined my love of stories and fantasy and Ibrahim's love for his Pakistani culture and laced them together to create something that appeared autumnal overall." Their wedding was flooded with hues of red, gold, orange and green, which worked perfectly for the season too.