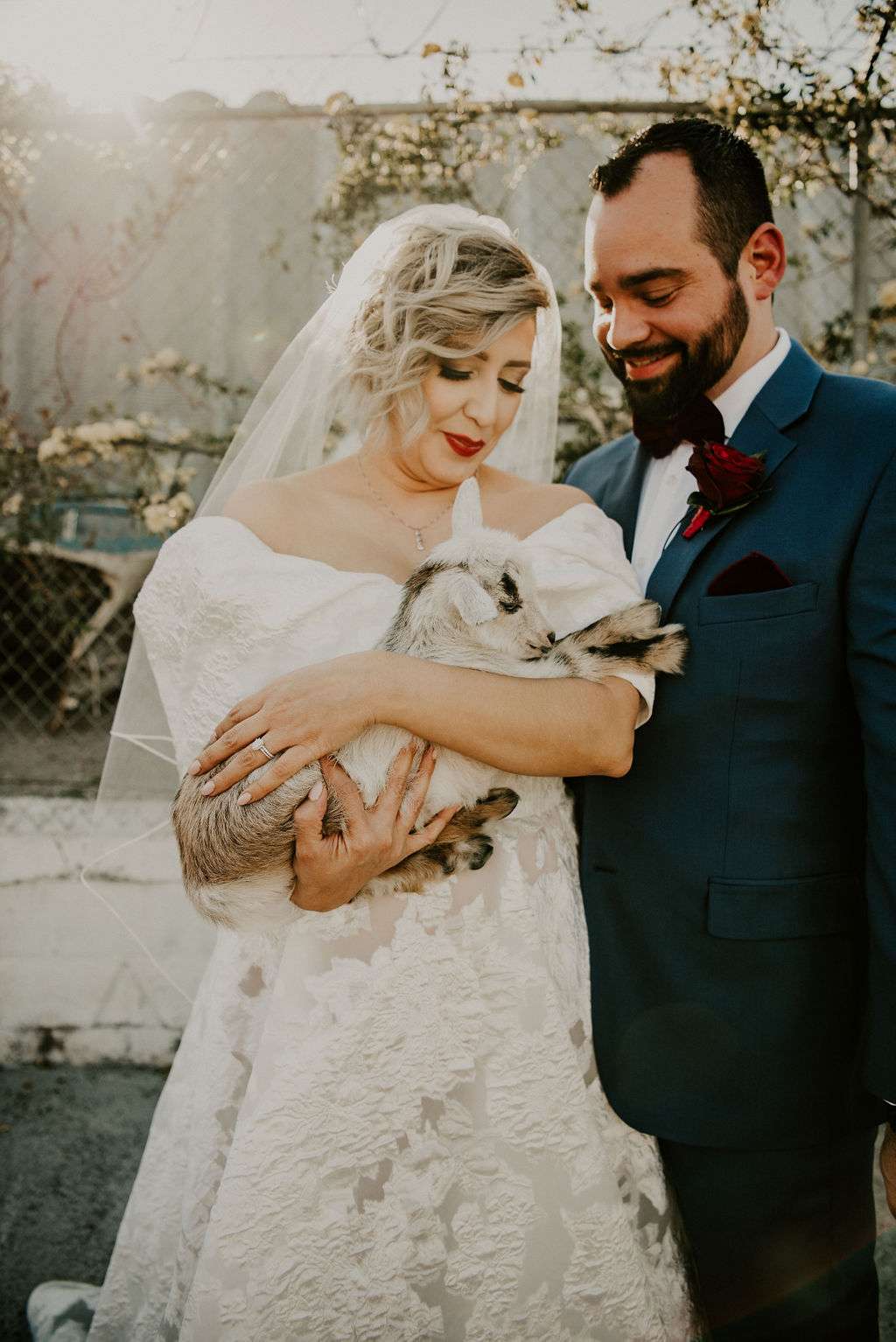 Stephen and Perla met through work, hitting it off during a company merger. It's just as well they worked well together as they now own a photo booth business together! You are going to absolutely LOVE this wedding for so many reasons… But the big one has got to be those adorable BABY GOATS!!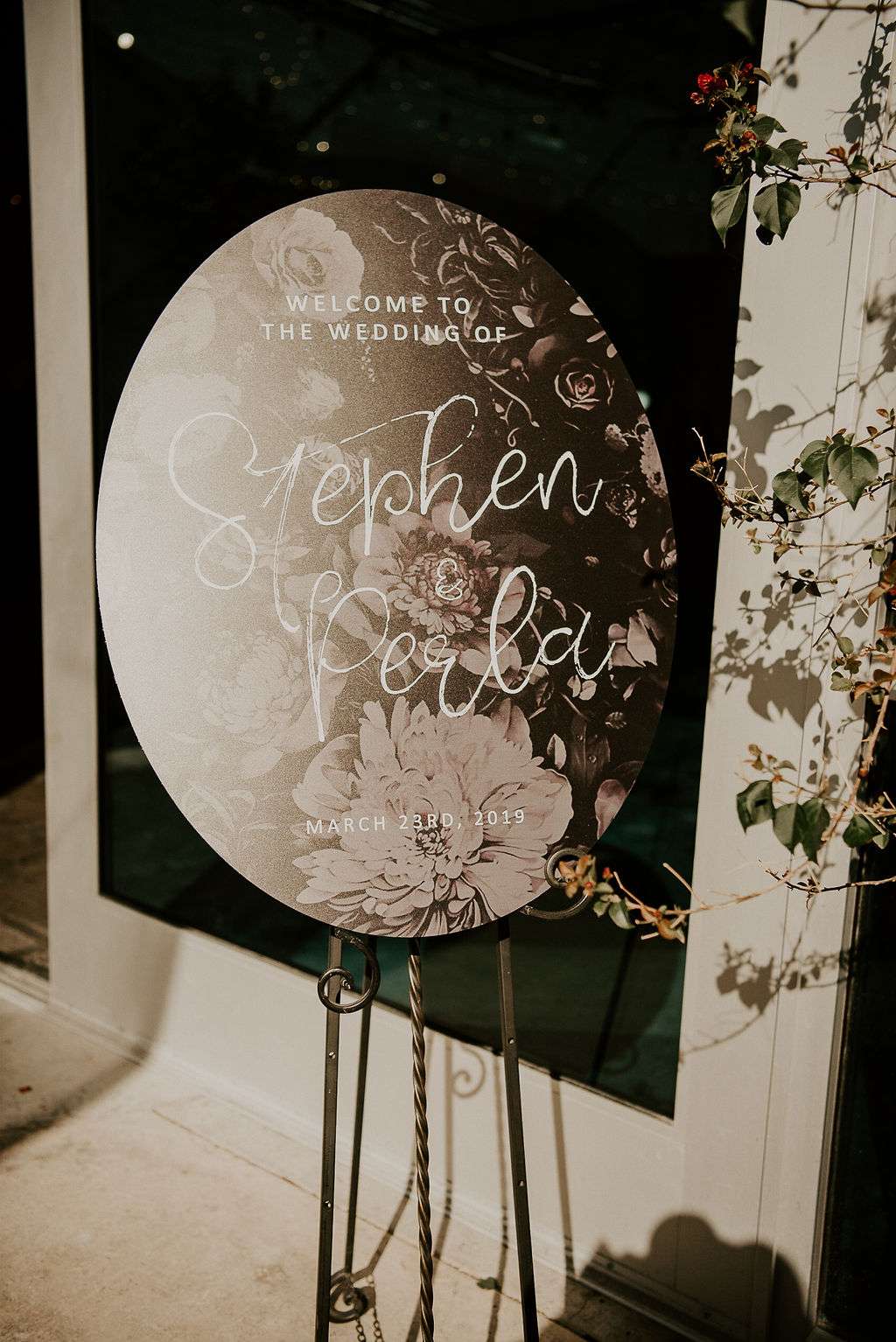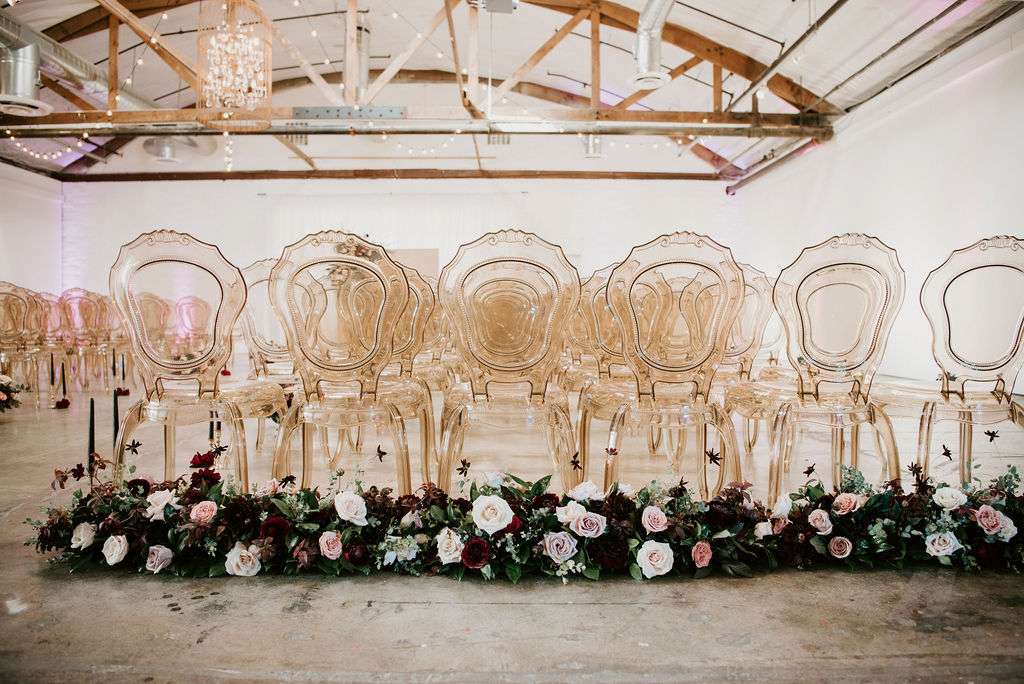 Unlike many couples who head to Vegas to elope, Stephen and Perla live and work in the city so they had the capital of unique weddings right on their doorstep. The couple chose The Doyle to host their day – a laidback, downtown venue complete with a cool, industrial space that they could put their own stamp on, and resident baby goats and alpacas! "The venue having baby goats and alpacas in residence was a huge plus," said Perla. "They made for some adorable photos and everyone loved petting them during cocktail hour!"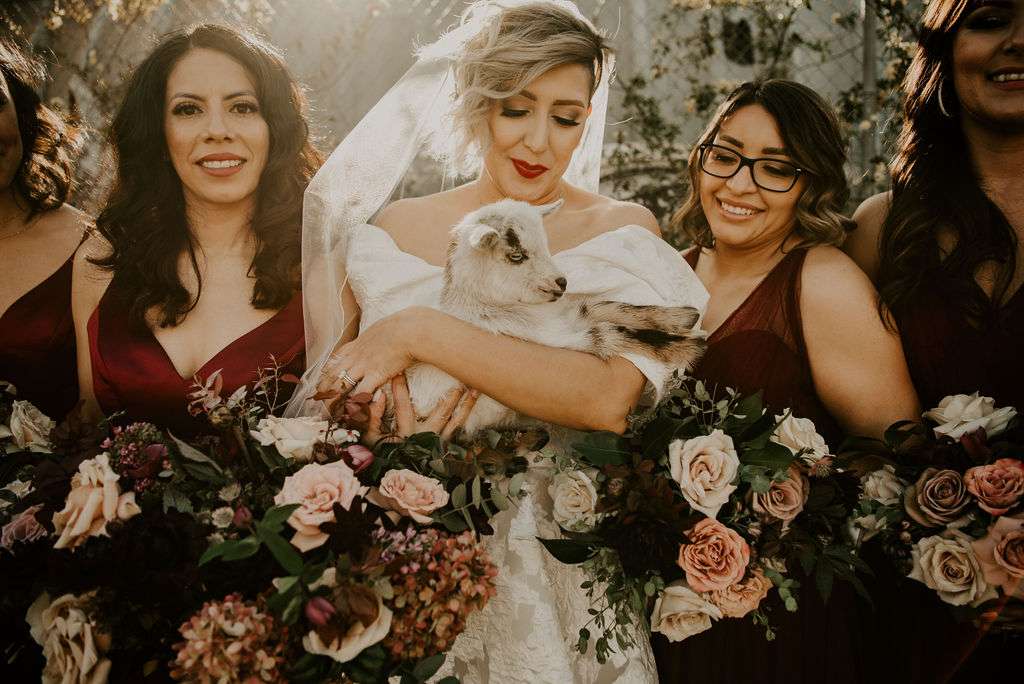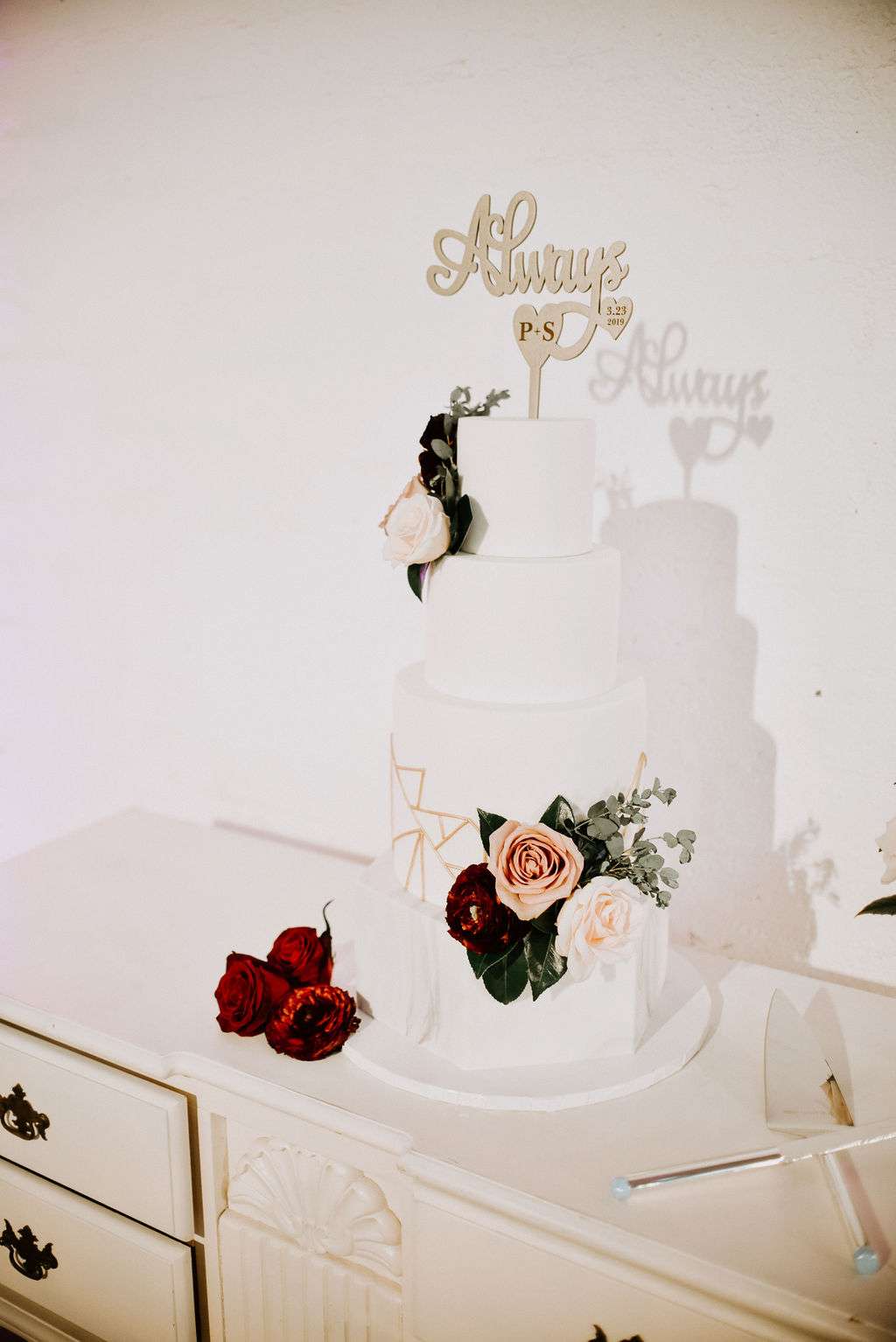 Working in the wedding industry meant that the couple had a good handle on what big things they needed to plan into their budget, but all the small details still crept up on them as much as the next person! "We planned all the big things we could think of into our budget," said Perla, "but honestly did not think about things like bridal party gifts, wall decor, mini forks for the appetisers…. it's the small stuff that made our day special, but we do wish we'd had the foresight to factor things like this into our initial budget!"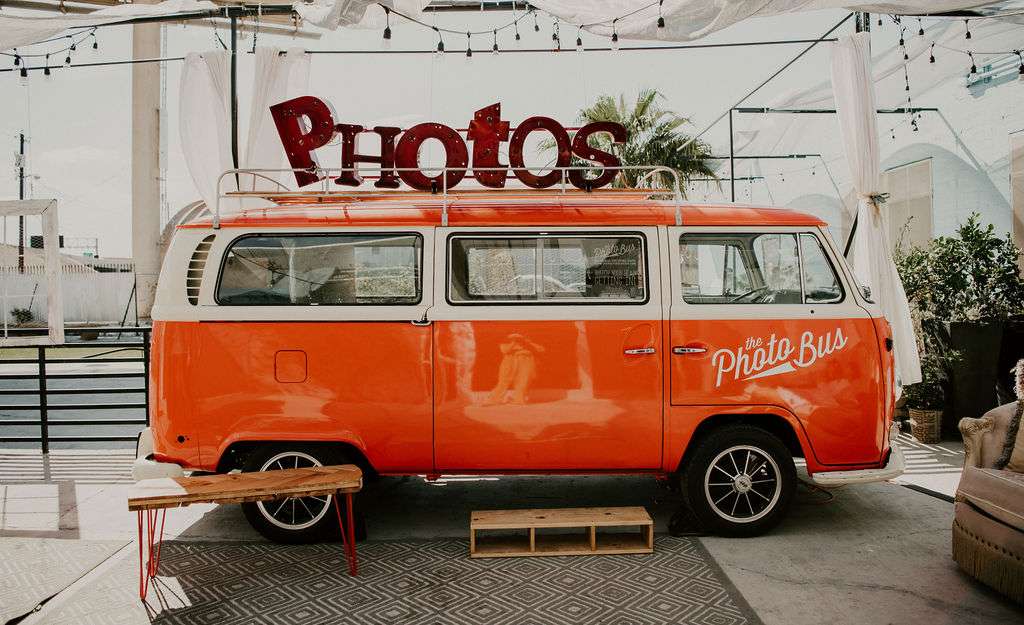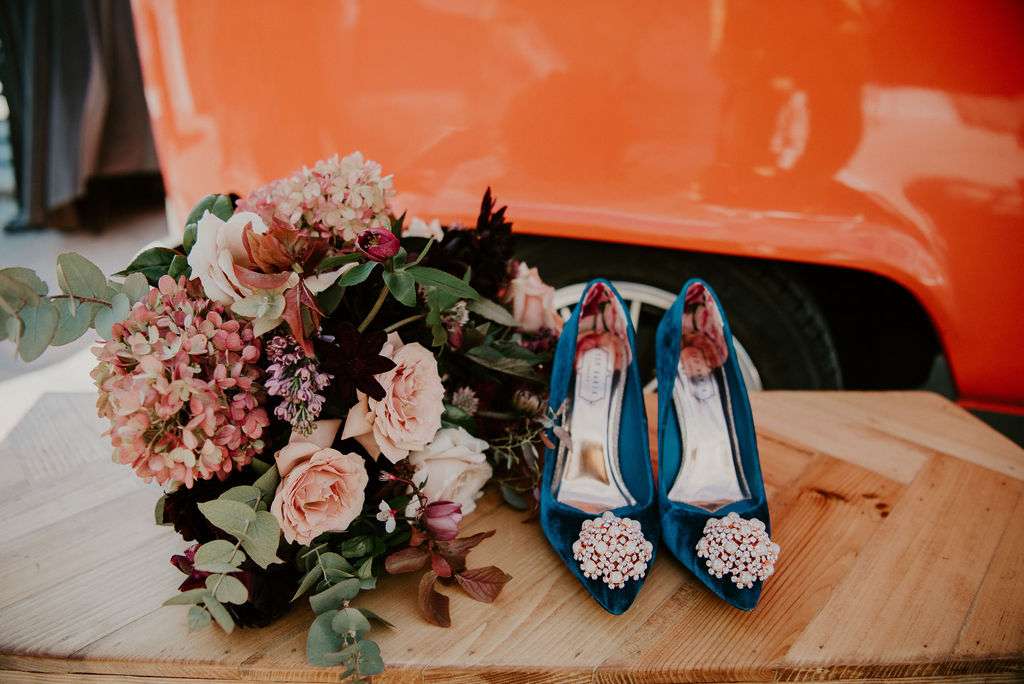 Their connections also meant that they were able to call in a few favours which helped Stephen and Perla save money. The DJ was the husband of a family friend. They used their business, The Photo Bus, for their photo booth, and their wedding planner is a friend through work who gave them an awesome deal. "Even if we weren't given a discount, our wedding planner would've been worth every penny." Perla continued. "She guided us, making our crazy ideas come to life. Even with our risky and bold choices she made everything look amazing!"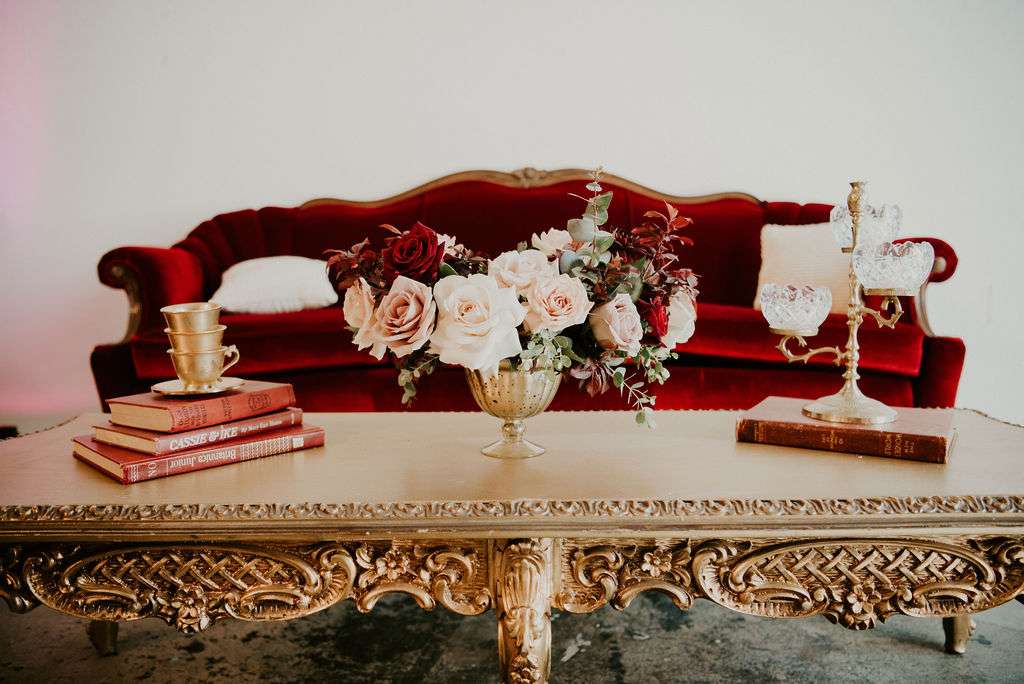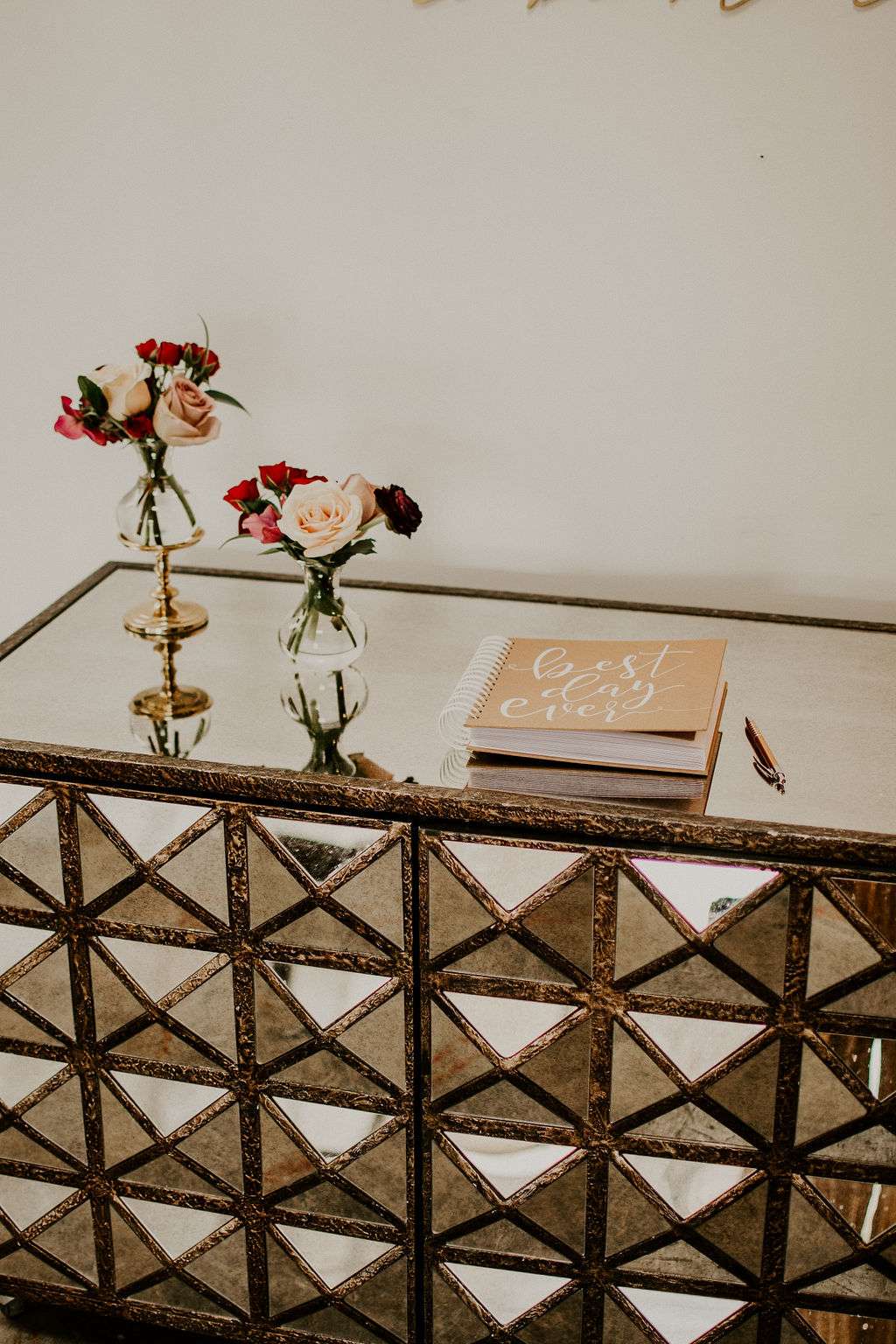 In terms of aesthetics, the couple didn't have a particular theme in mind; if they had to define it, it would've been 'an autumn wedding in springtime'. This meant dark and moody with hints of brights colours thrown in; mixing vintage and modern in a way that complimented each other. Really, it meant choosing things that mattered to them and not really caring whether or not they went together! Perla had a very specific vision when it came to the types of flowers she wanted for their day. They fused in things from Mexican culture, like making sure they served only the best tacos in Vegas and were entertained by a Mariachi band. "Seeing everyone up and dancing was amazing," said Perla. "Especially my eighty year old grandmother – as soon as the music started she got up and started dancing her butt off!!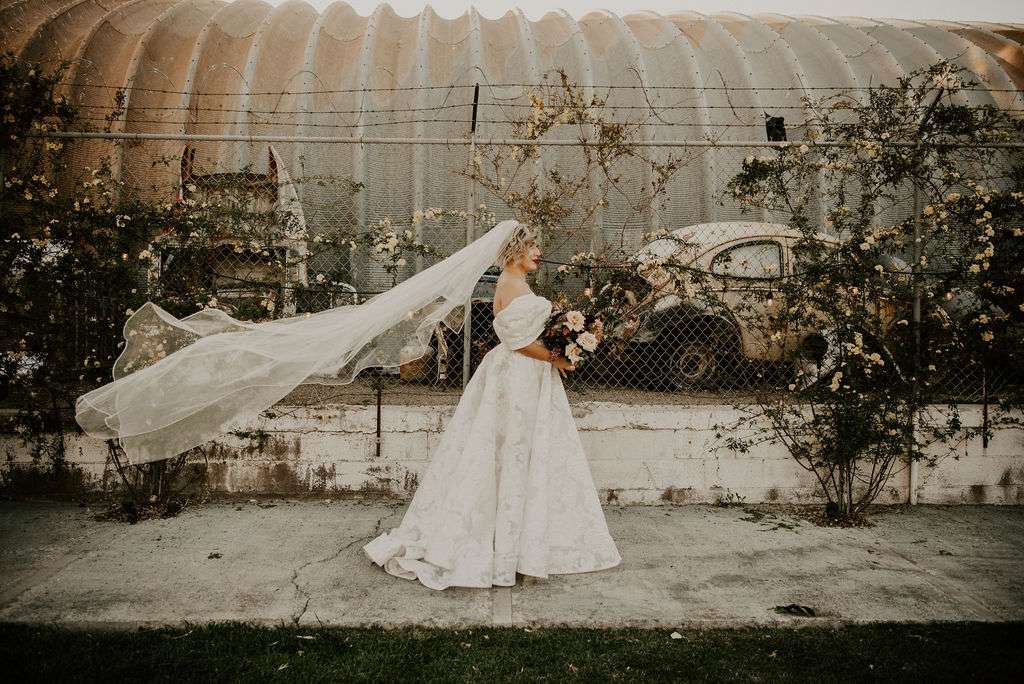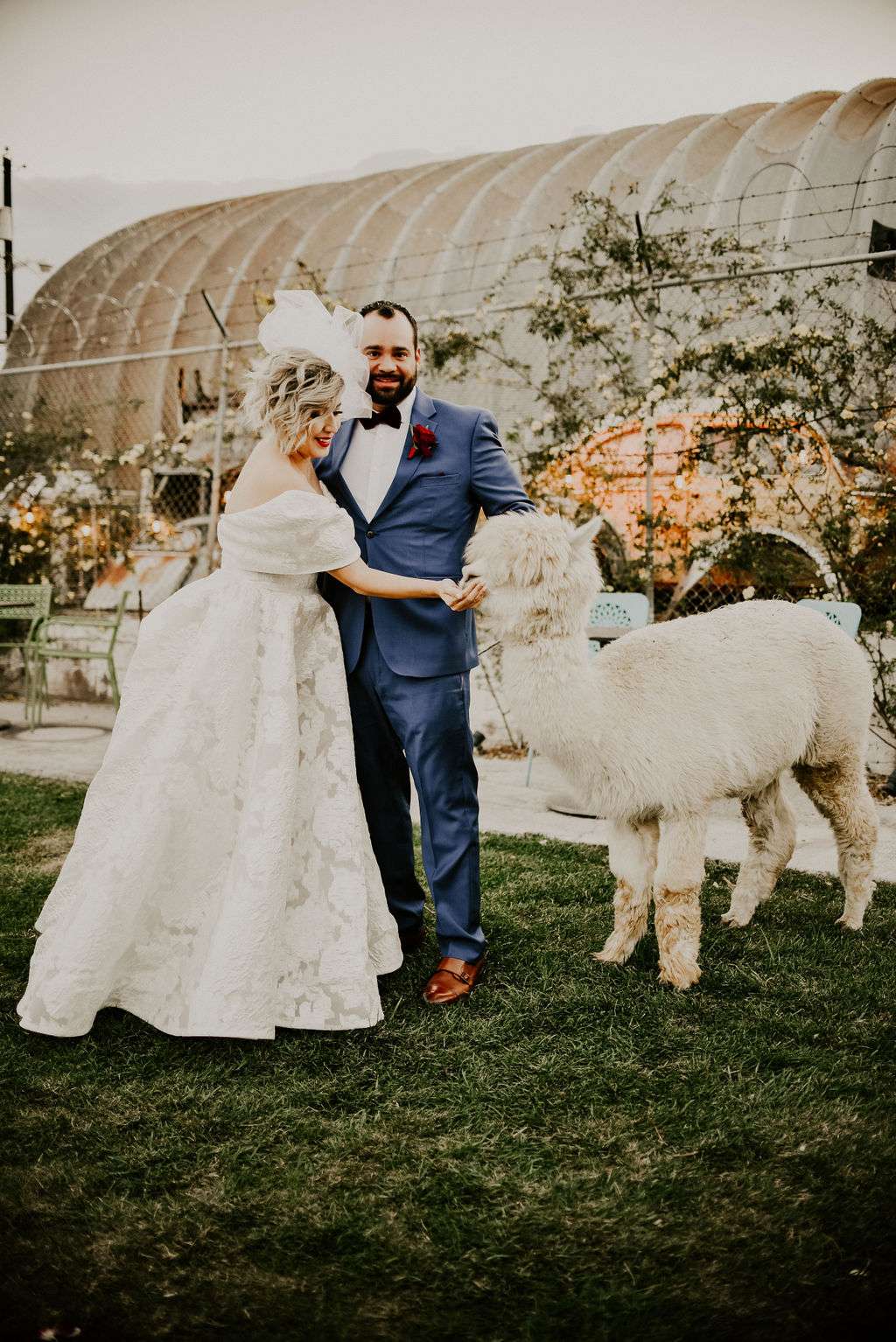 One of their favourite things about their day was having their families come together to celebrate with them. "A lot of family had not seen each other in a really long time." said Perla. "We have a complicated family like everyone does, and seeing them put their differences aside and come together for this day was an incredible feeling – even if the seating plan was one of the hardest things we've ever done!"