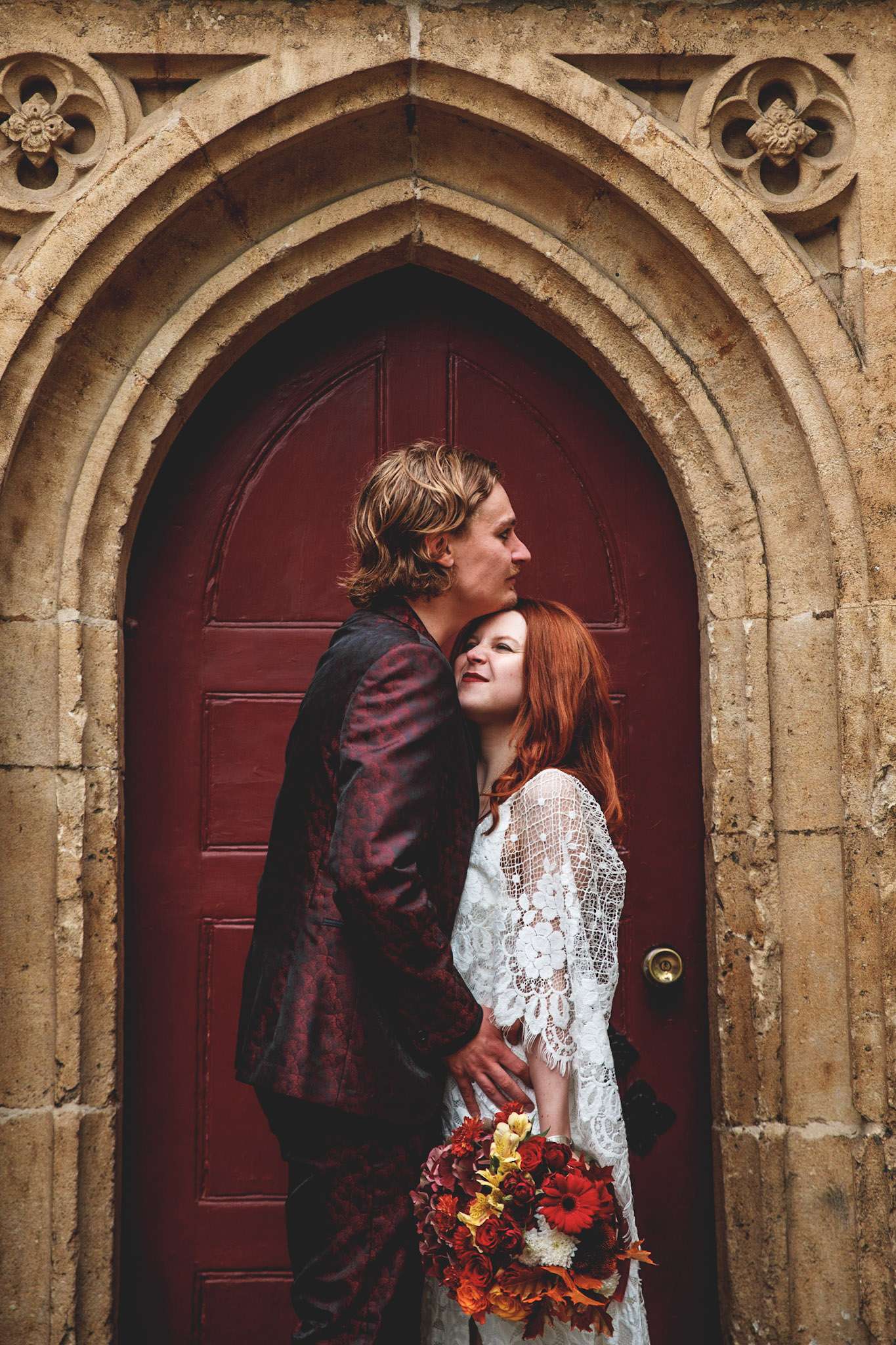 Although it doesn't look it, Jennie and Alex only spent £3000 on their September wedding. They were as thrifty as possible and made some really clever choices to save as much cash as they could. They were married at The Athenaeumy in Bury St Edmunds and had their reception at Risby Village Hall.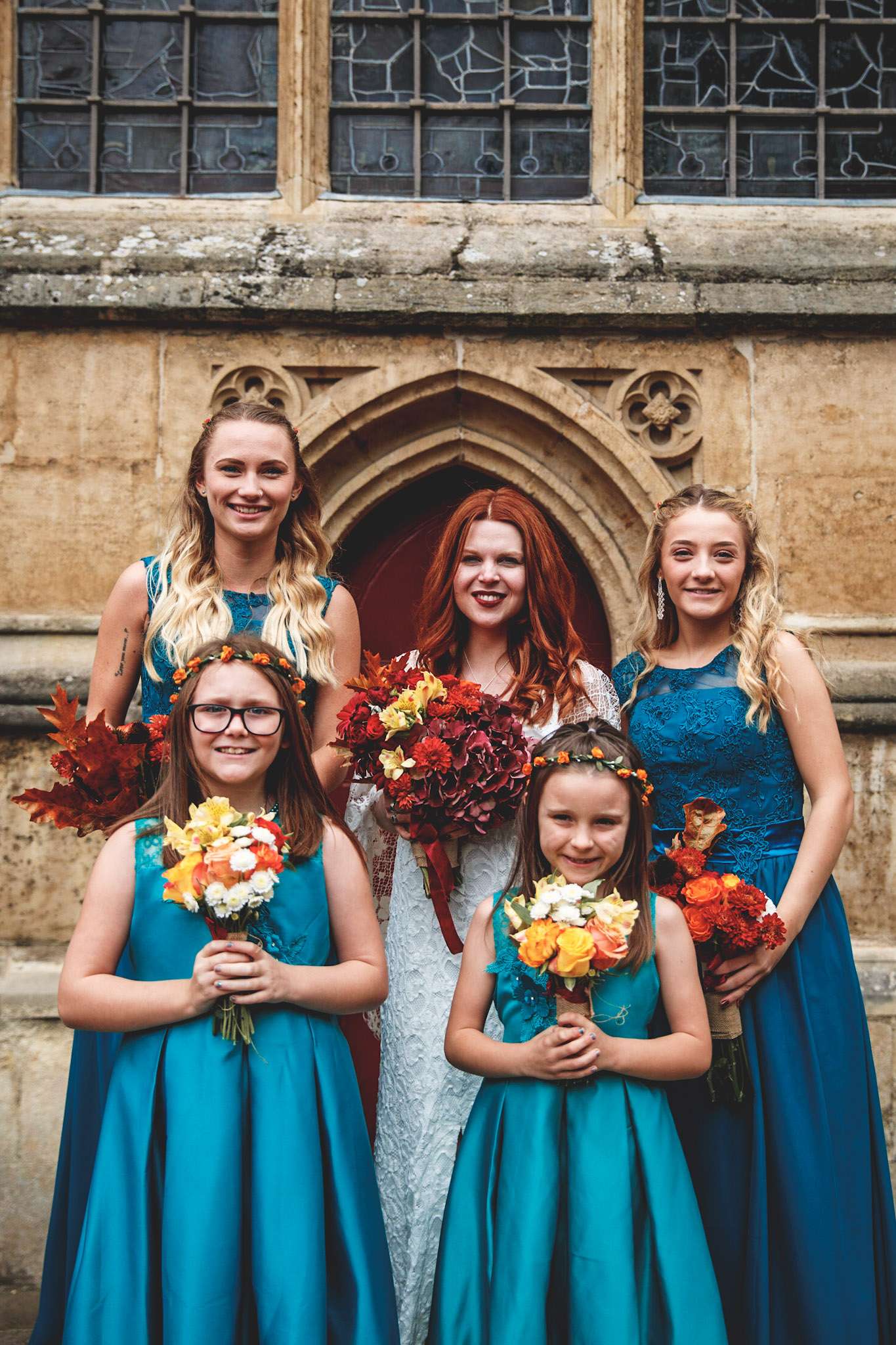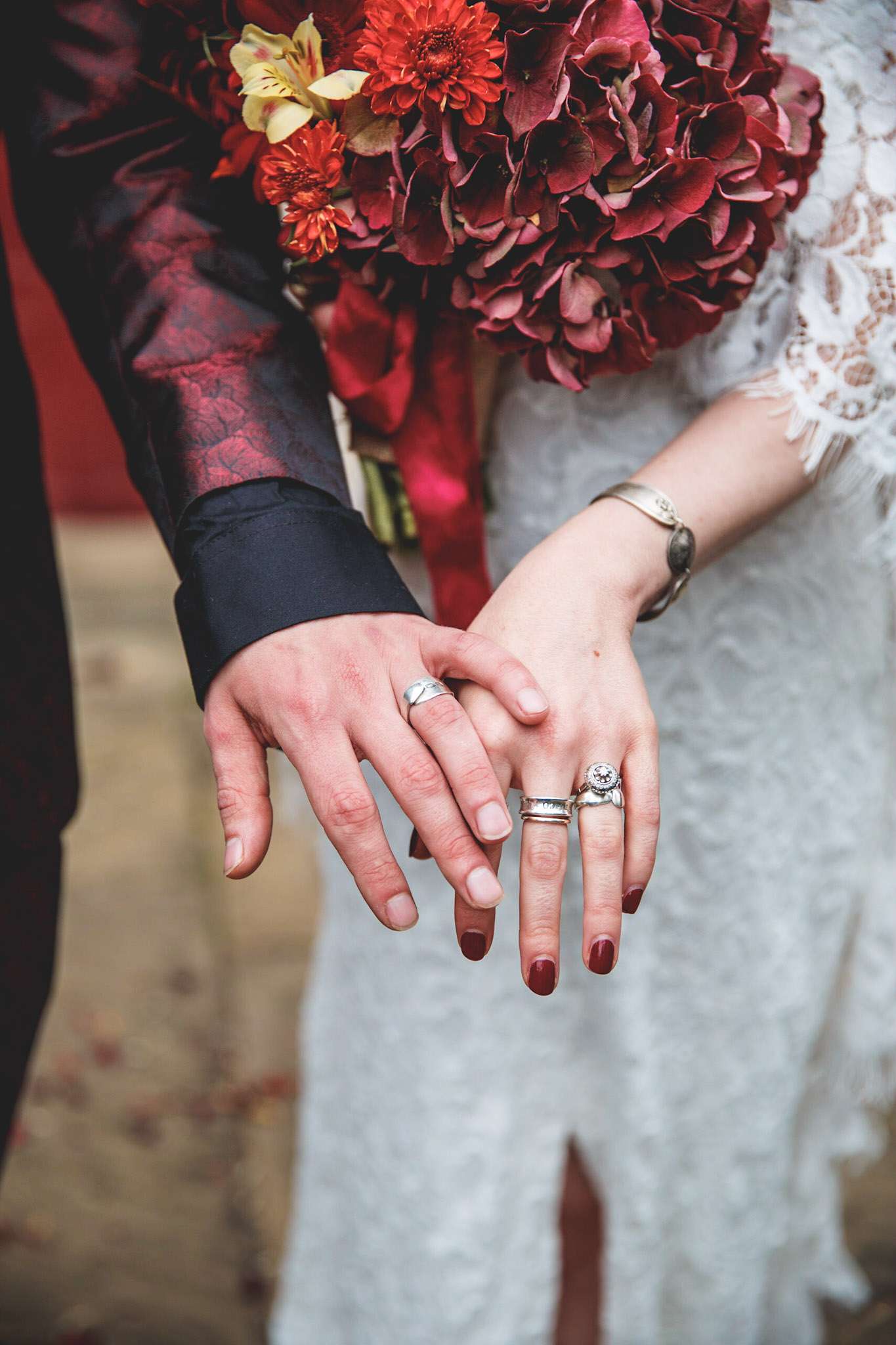 The bride's Grace Loves Lace dress was bought at a sample sale and she paired it with vintage shoes that had belonged to a friend of her mum who wore them to her own wedding the same year Jennie was born!
Other money saving items included the cake, which was made by a friend, the bridesmaid dresses because they were chosen and purchased by the bridesmaids themselves, and the flowers that were bought from a local market stall and arranged bu the groom!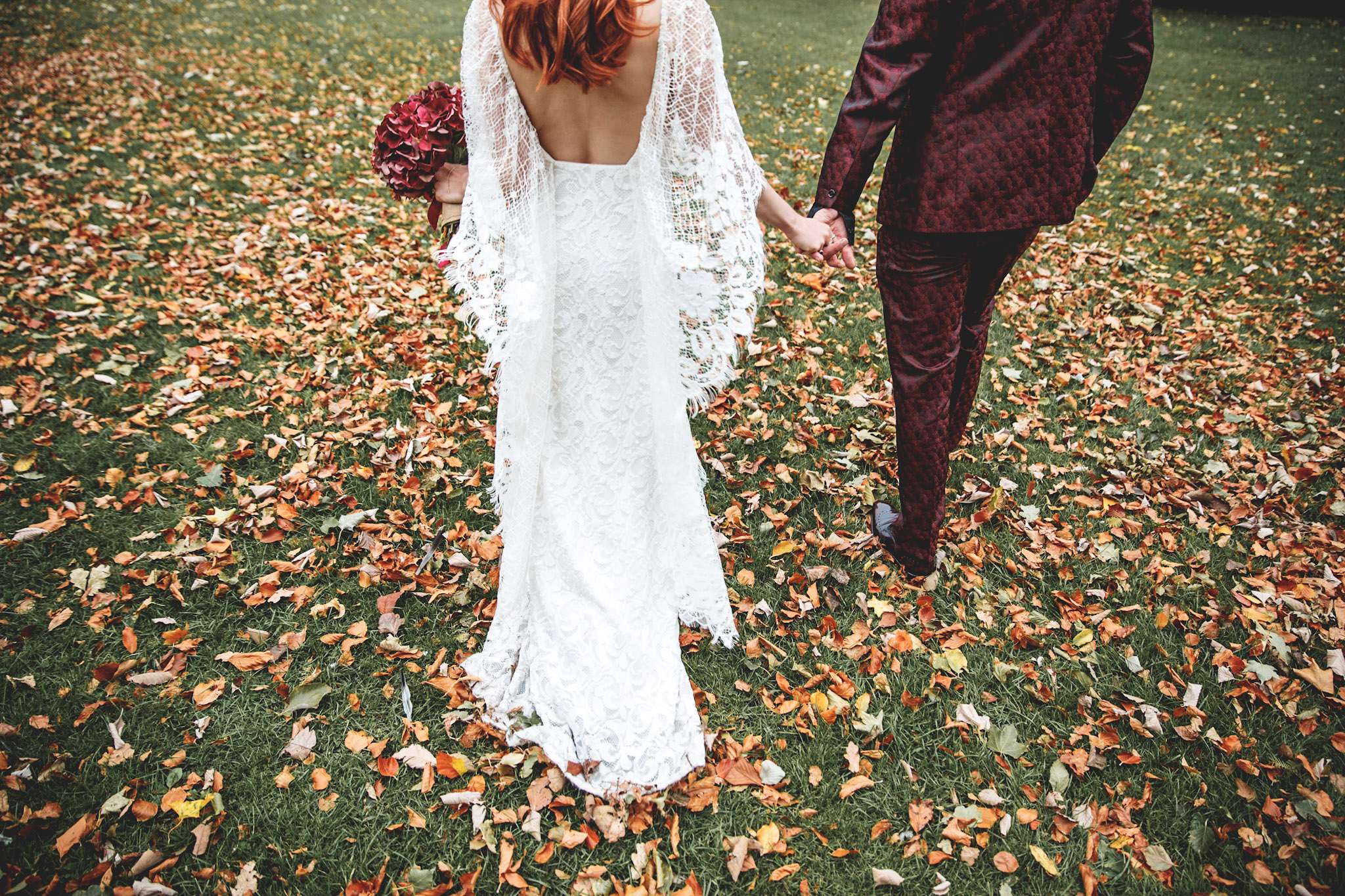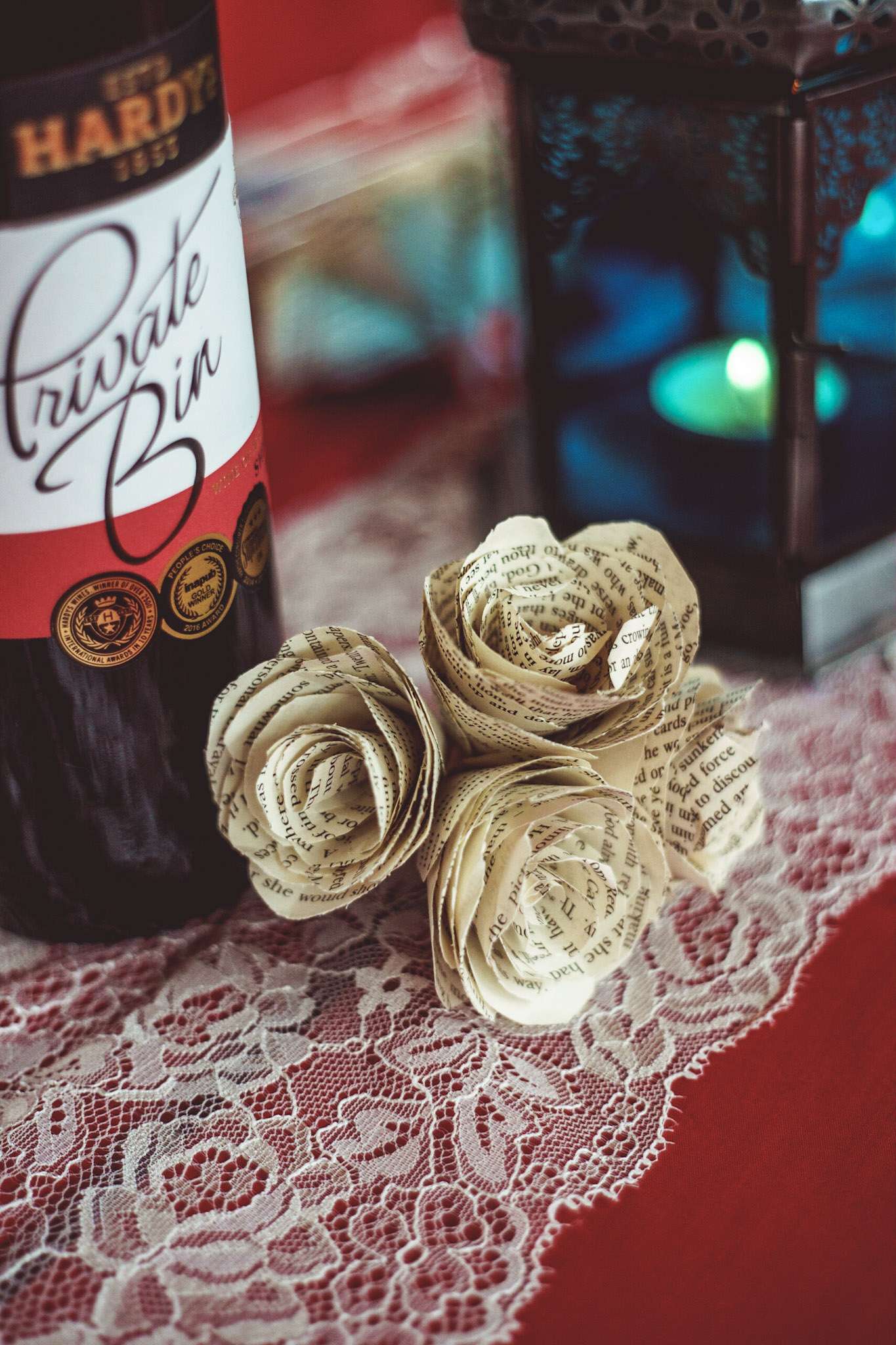 "We met whilst we were both volunteering at our local Oxfam bookshop", began the bride. "So we had a sort of book theme going on for our wedding. We had vintage books as favours on the tables and decor made from book pages. Our inspiration was to have something that was extremely laid back. We had BYOB and homemade beer from a homemade bar. We hired a jukebox which had a photo booth option included which was a huge hit with our guests."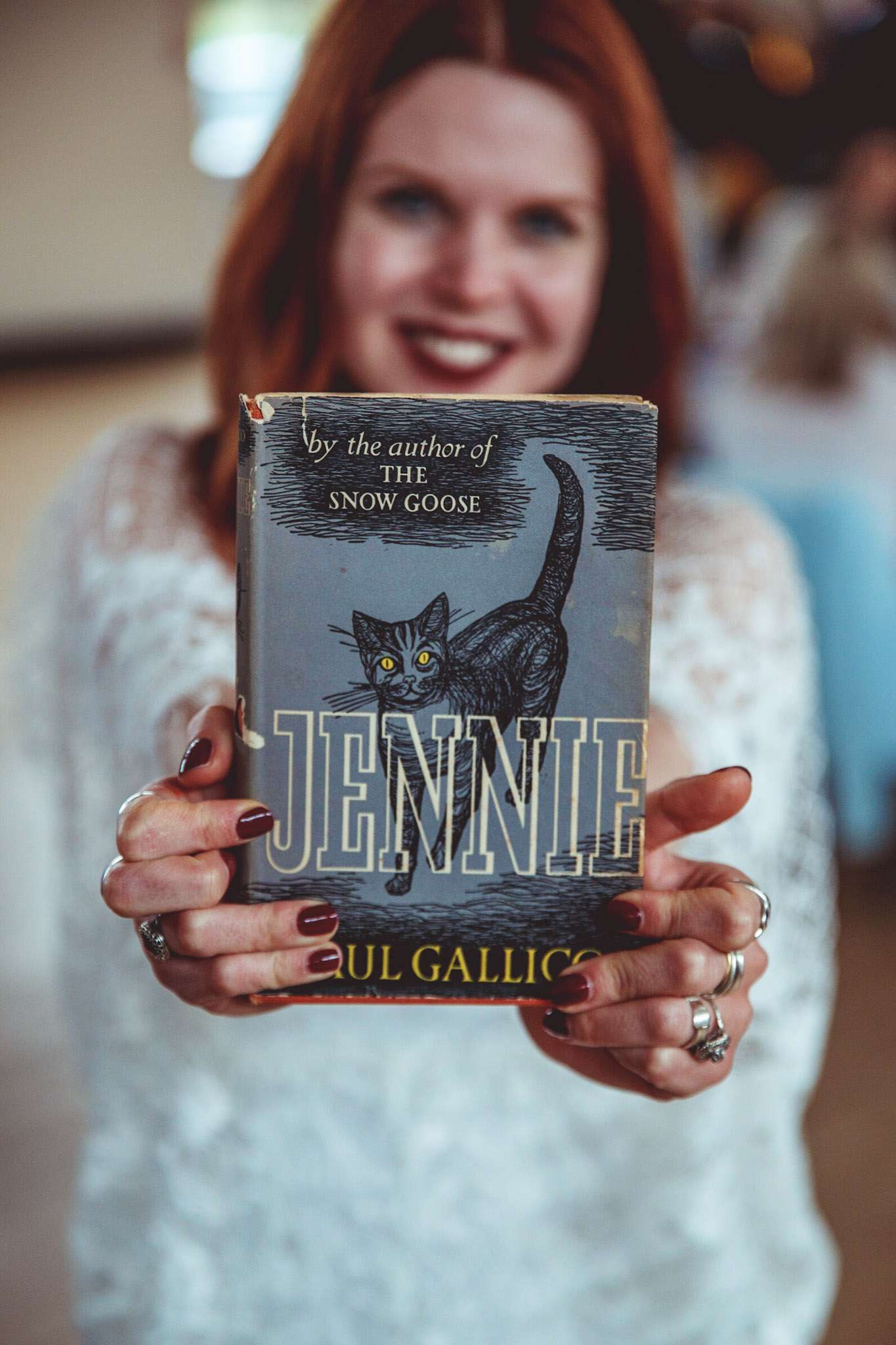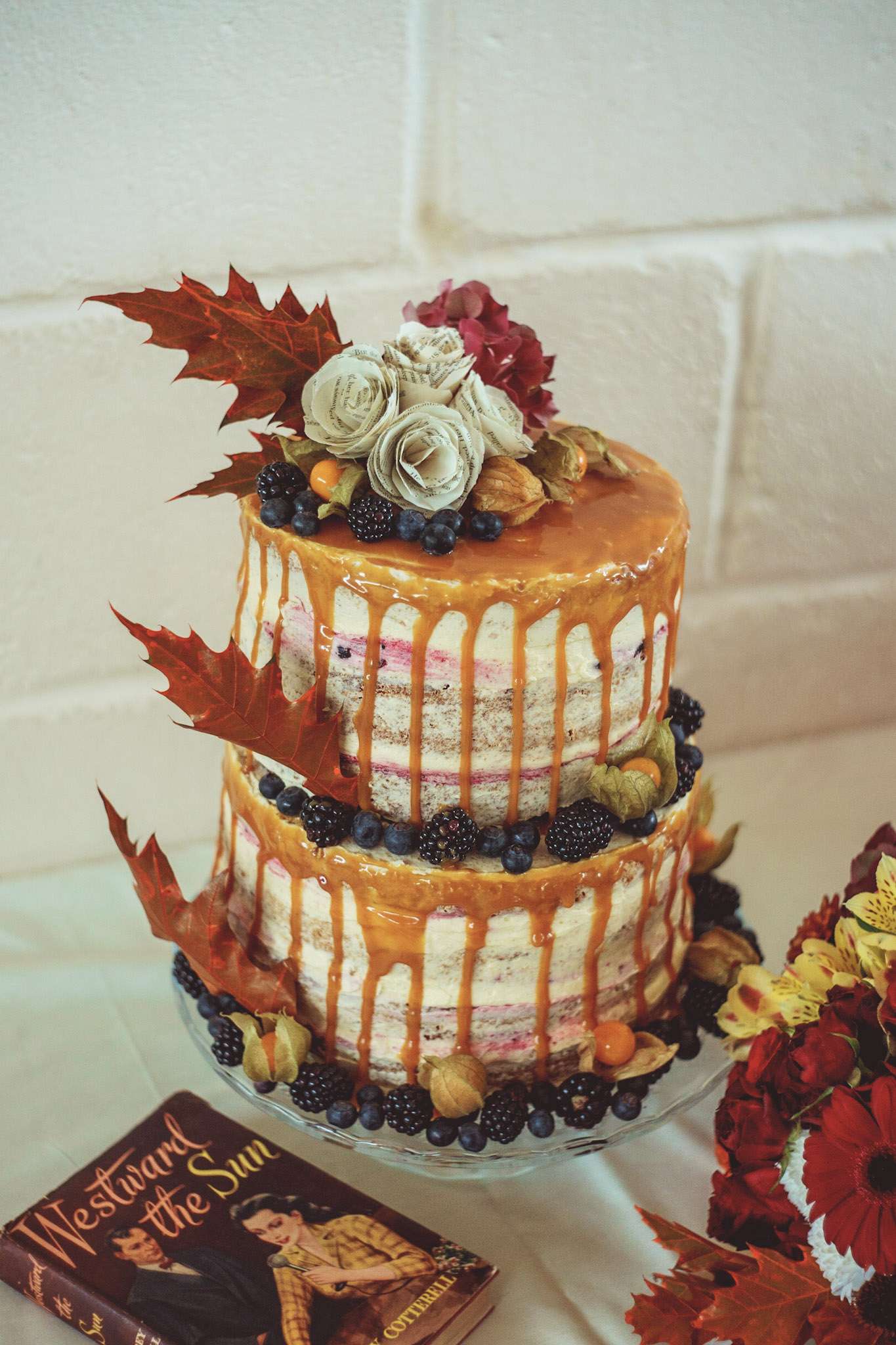 The one thing the bride wishes she'd know before embarking on some a labour-heavy wedding was how much work DIY weddings are! "We really tried to save as much money as possible. It was all really fun but luckily not too stressful at all."