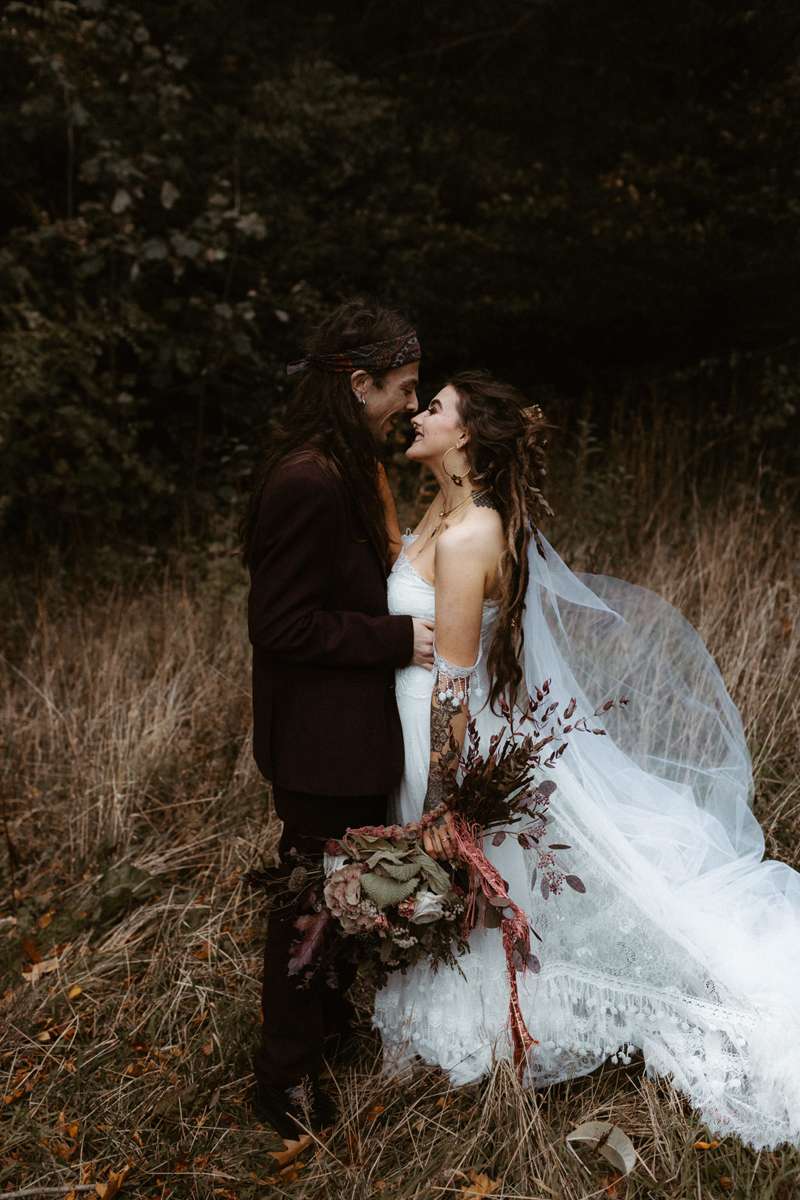 The Alnwick Treehouse is a one-of-a-kind venue in The Alnwick Garden, Northumberland. Built from sustainably sourced Canadian cedar, Scandinavian redwood and English and Scots pine, it sits high in the treetops in a copse of mature lime trees and looks as if it has been there forever. What a spectacular spot to say your 'I dos'! Liam and Jade knew it was the ideal place for their October 2018 wedding as soon as they saw it.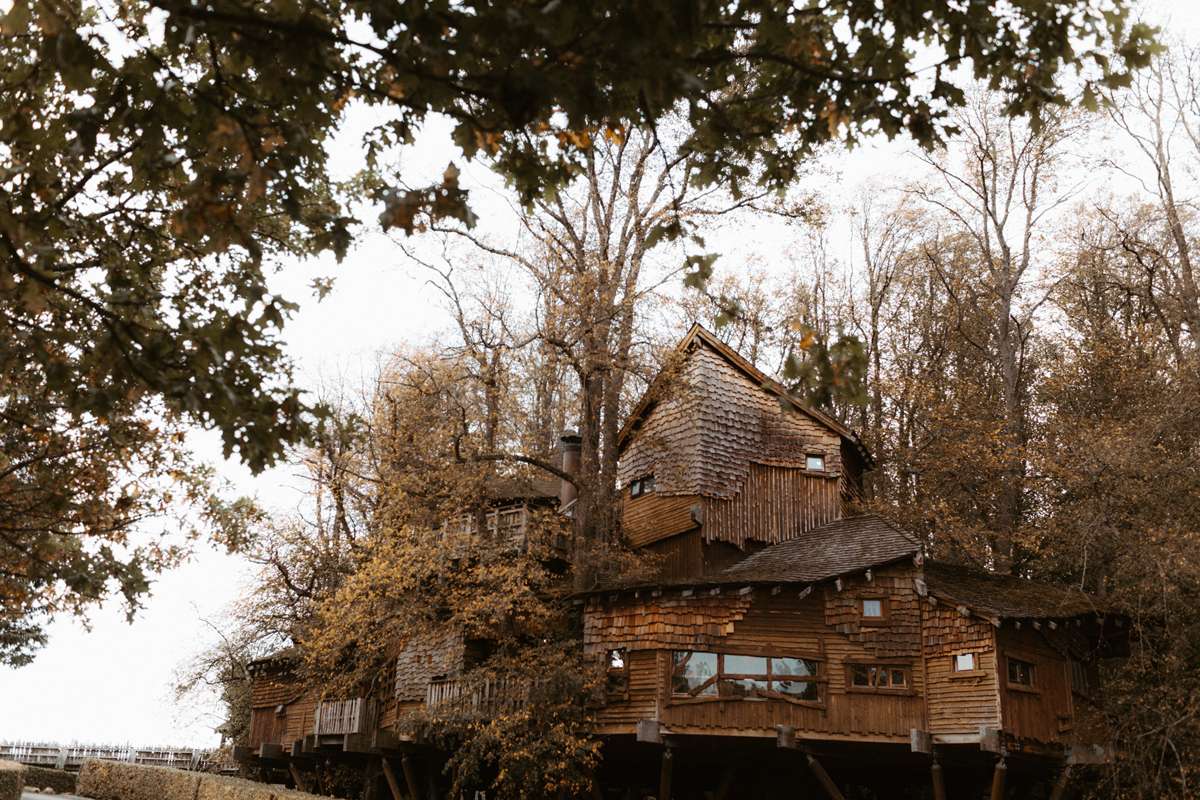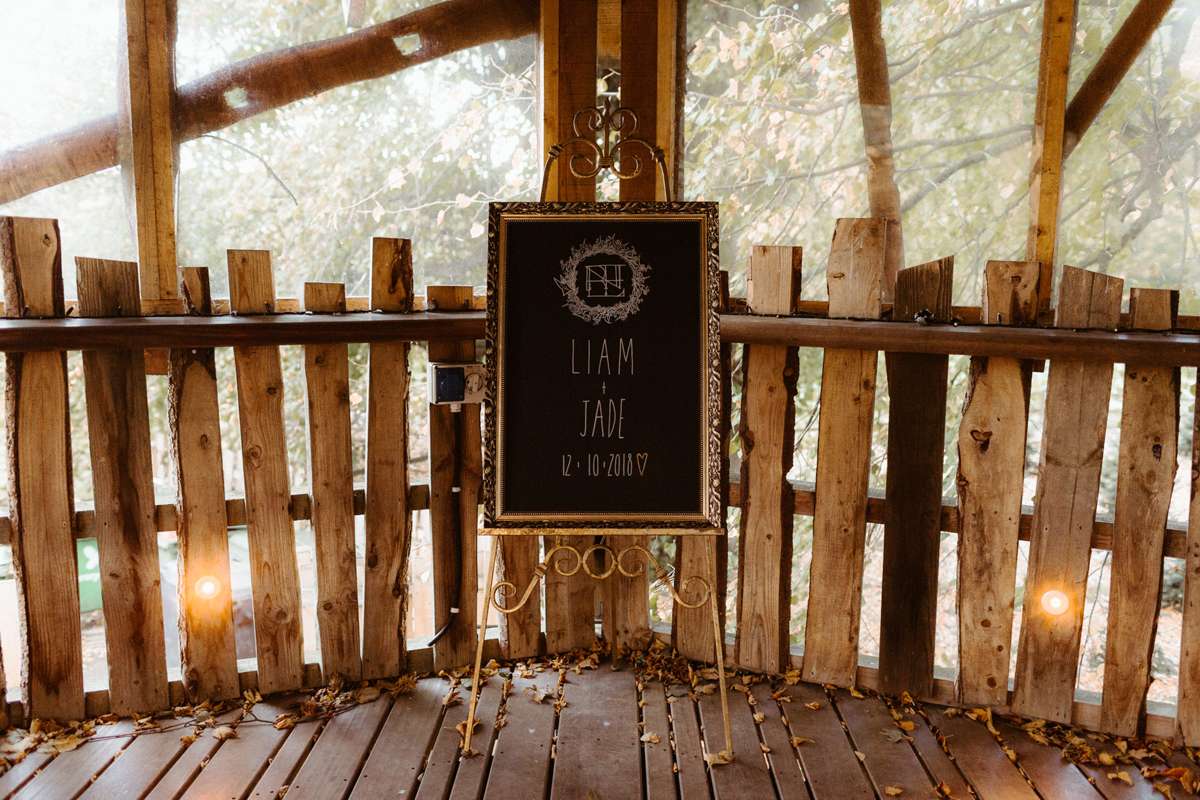 They wanted their autumn wedding to feel ethereal and to be surrounded by trees. "It was always going to be a forest wedding", Jade explained. "Liam calls me a pixie and everyone at work has nicknamed me pixie (I have no idea why but everyone thinks I look like a pixie!) We have always taken our dog Beatrice on walks in the forest and pixies in the forest just became a thing for us. We are both vegan and both quite spiritual too. Liam more so than me, he loves to meditate and do yoga in the forest."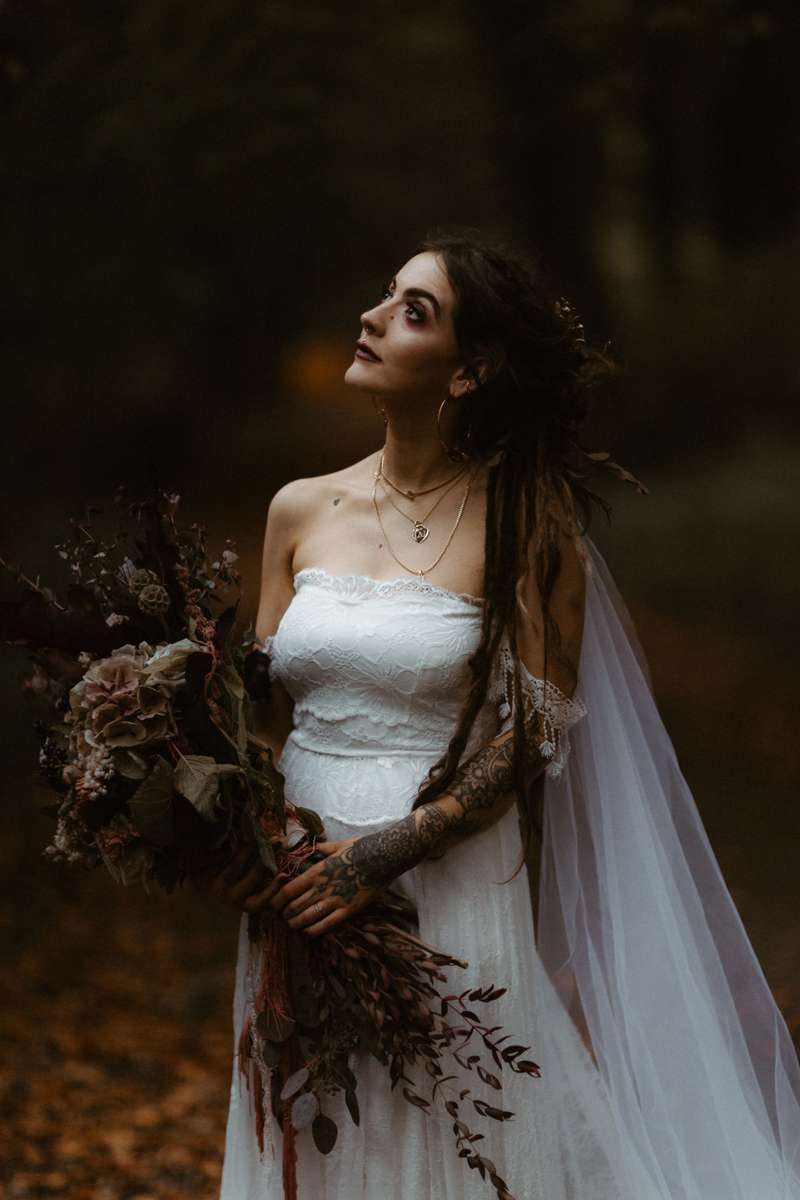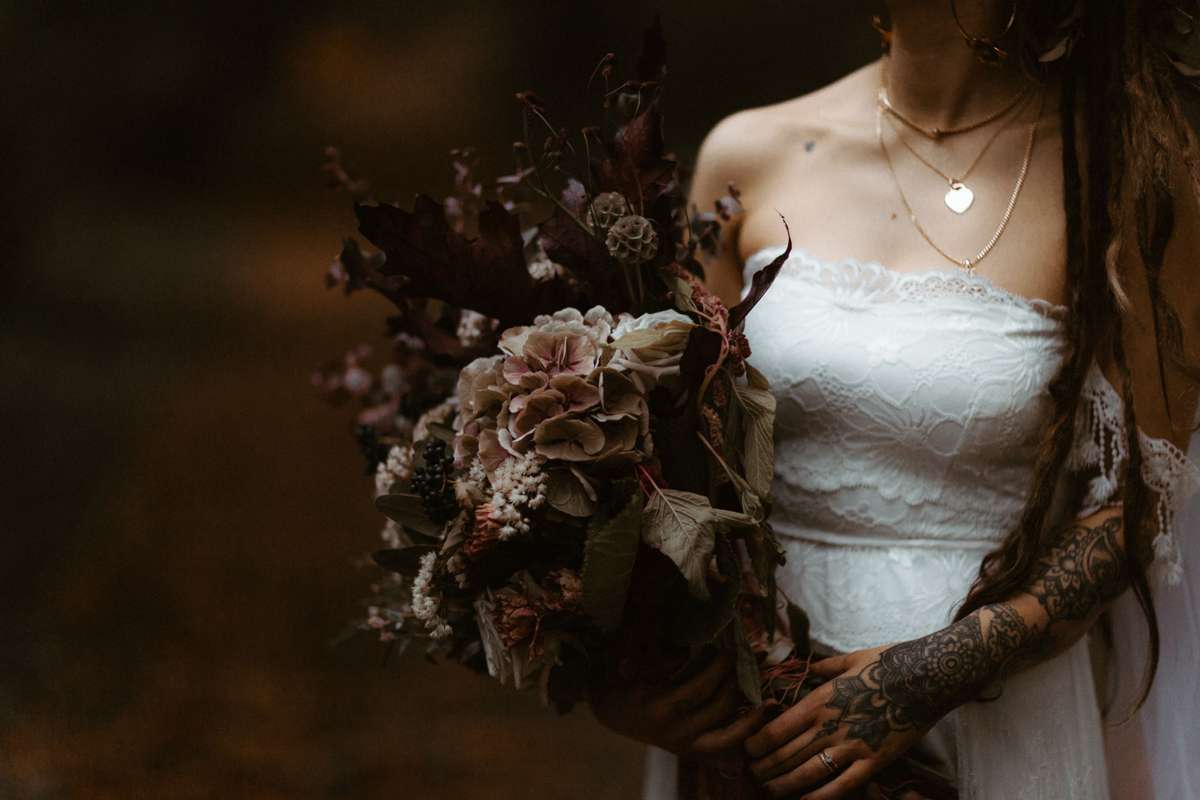 They served a full vegan menu to their guests as they both felt strongly that they didn't want to contribute any of their money towards the meat and dairy industries. Although they were worried most of their guests wouldn't be excited about the food, on the day everyone said they loved it!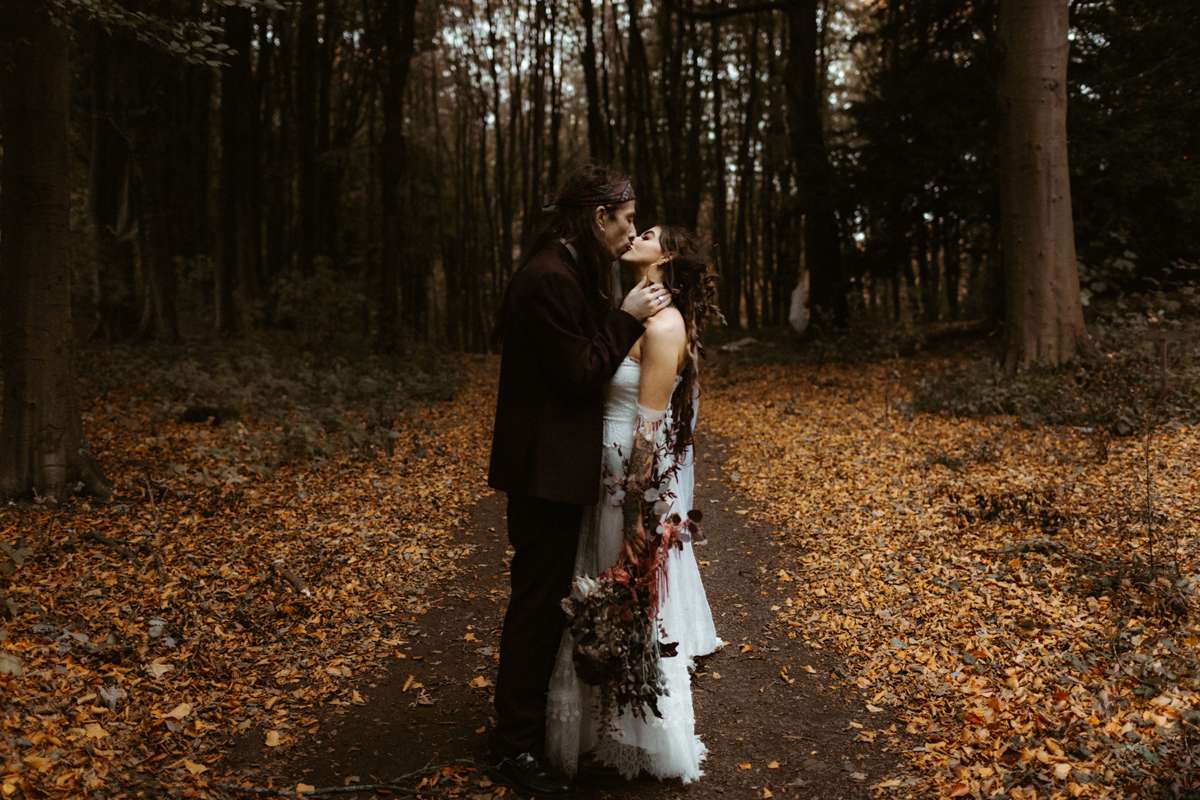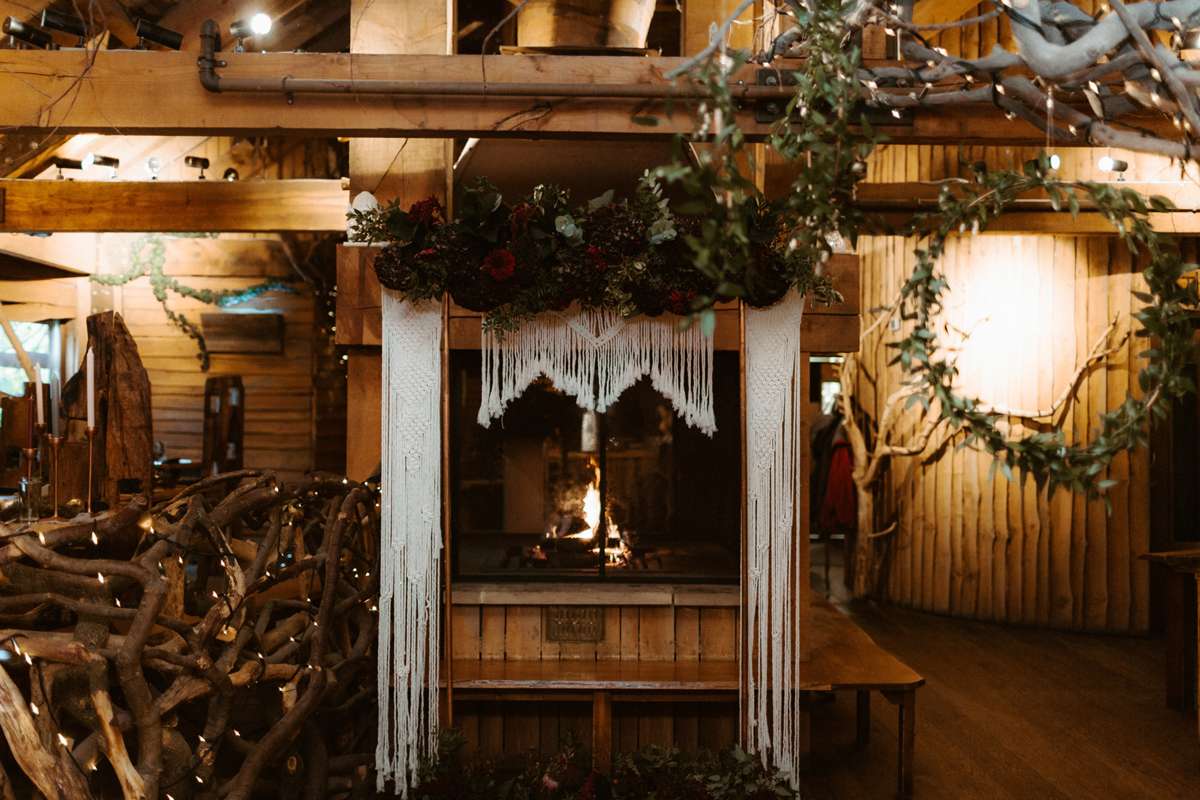 The ceremony itself was held inside the treehouse and although it was a bit of a tight squeeze due to a last minute change (they originally planned to be outside but a severe weather warning meant they had to bring it inside!) it was perfect. "The Alnwick registrar offered lots of different types of ceremony and we liked the idea of having a more musical ceremony as we thought this was a little bit more unique to us. I walked down the aisle to Wolf Alice, Don't Delete the Kisses. The song is a dialog of how she likes a boy but is not that bothered and she's playing to cool and then he gets a bit more interested as the song progresses and towards the end she is shouting about how much she loves him. I loved that it was kind of a background story to the beginning of our relationship."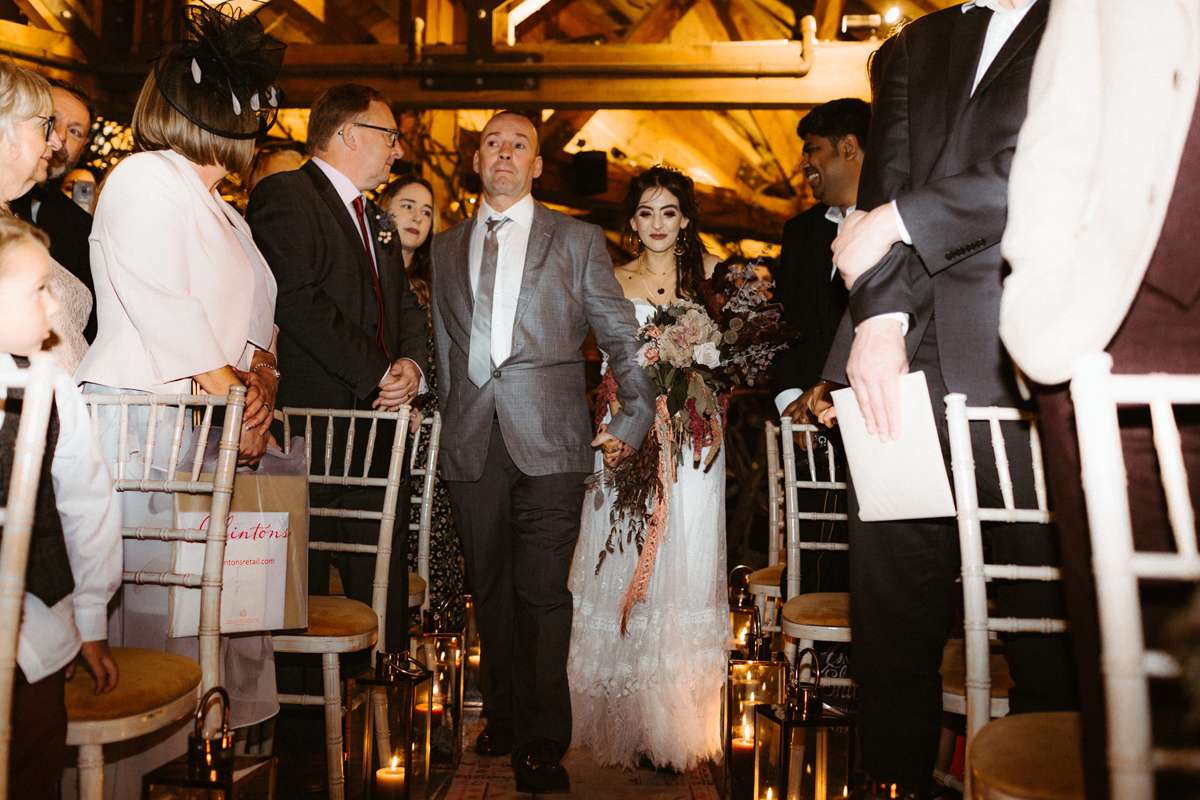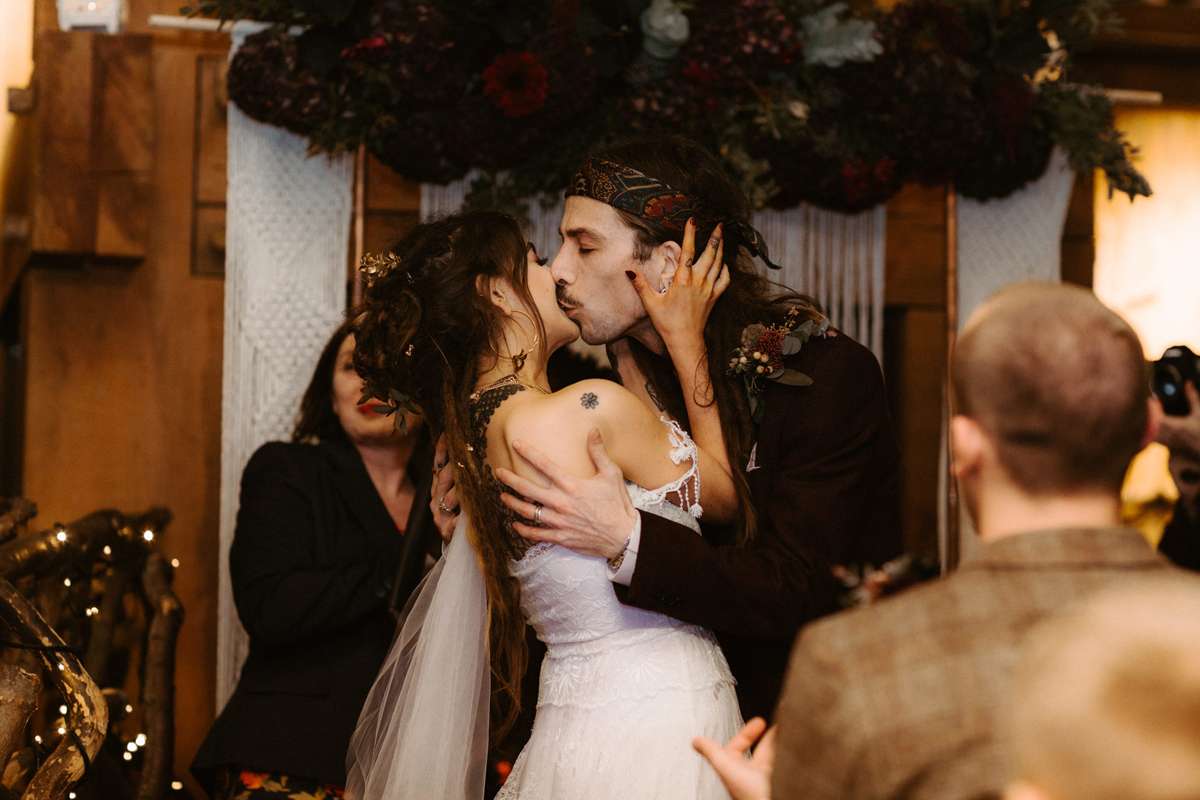 "I waited outside with my dad until the song was at the part where she loves him and then we started walking it was quite subtly theatrical haha! Liam cried when I walked in I think he was more shocked about my dad surprise walking me down the aisle, which was really cute (my dad didn't think he would be able to walk me down the aisle because he struggles with big social situations but he was there waiting for me when me and my bridesmaids arrived at the treehouse, this was a lovely surprise!) Liam read his vows first and he did a great job but I think I was too excited to listen to the registrar as I said 'I Do!' at the wrong part and everyone laughed at me!!"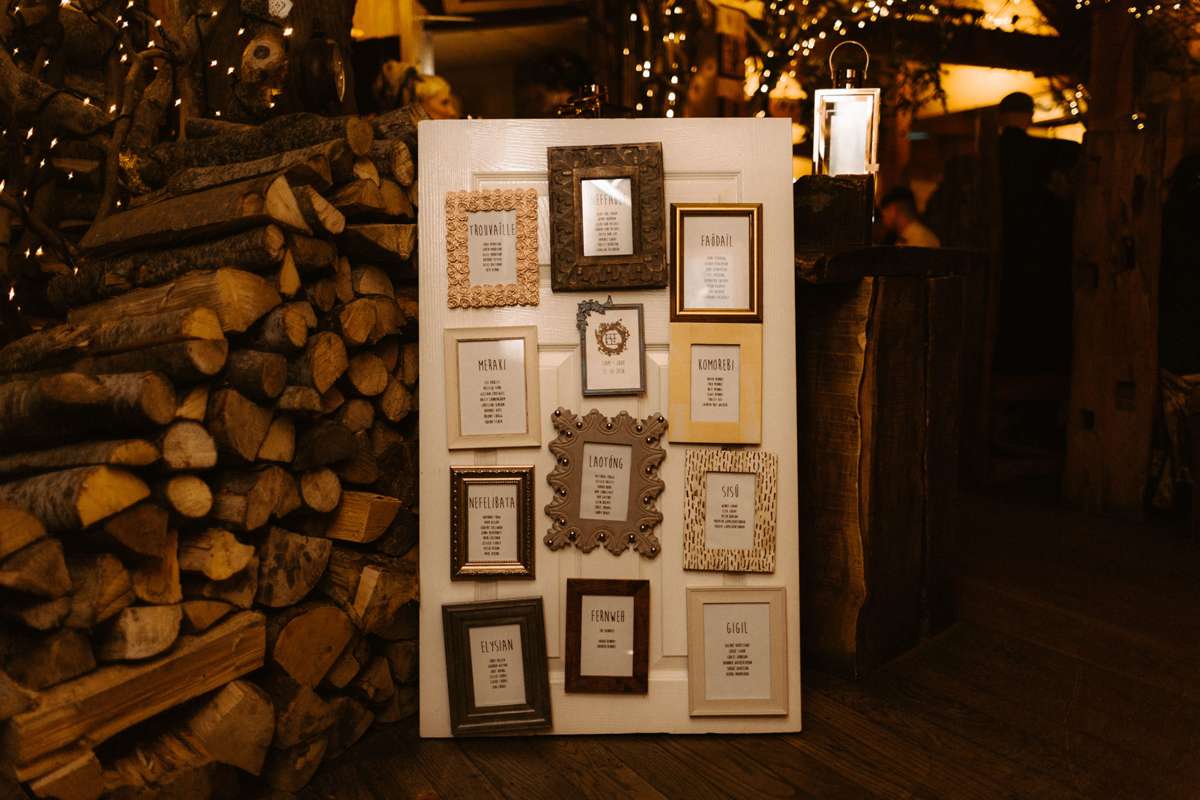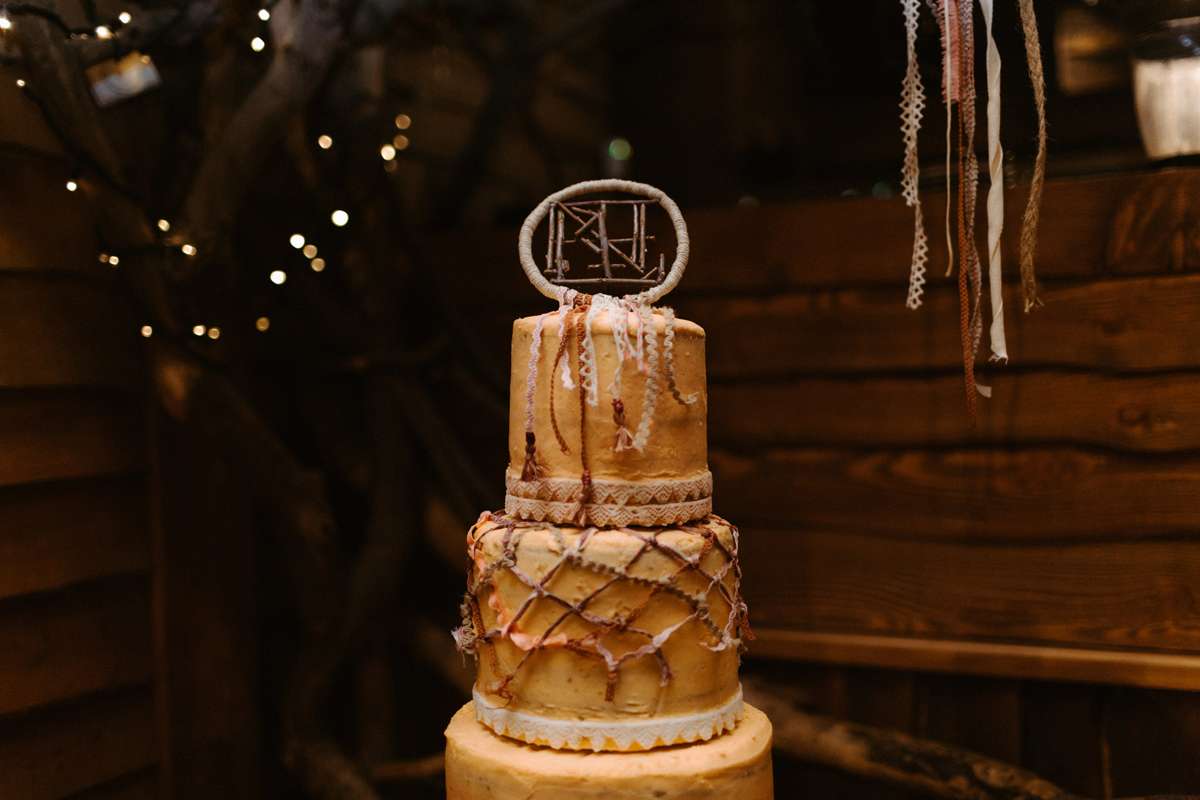 Jade really loved planning the wedding and said she didn't find it stressful at all, despite other people telling her it would be! She loved making as many things as she could. She made all of place cards from little pieces of tree that she ordered from amazon, glued moss on to them and used a stamp set to stamp everyone's names on. She also made all of the table name signs, the cake topper, the dreamcatchers which hung from the trees and the macrame ribbon for the cake.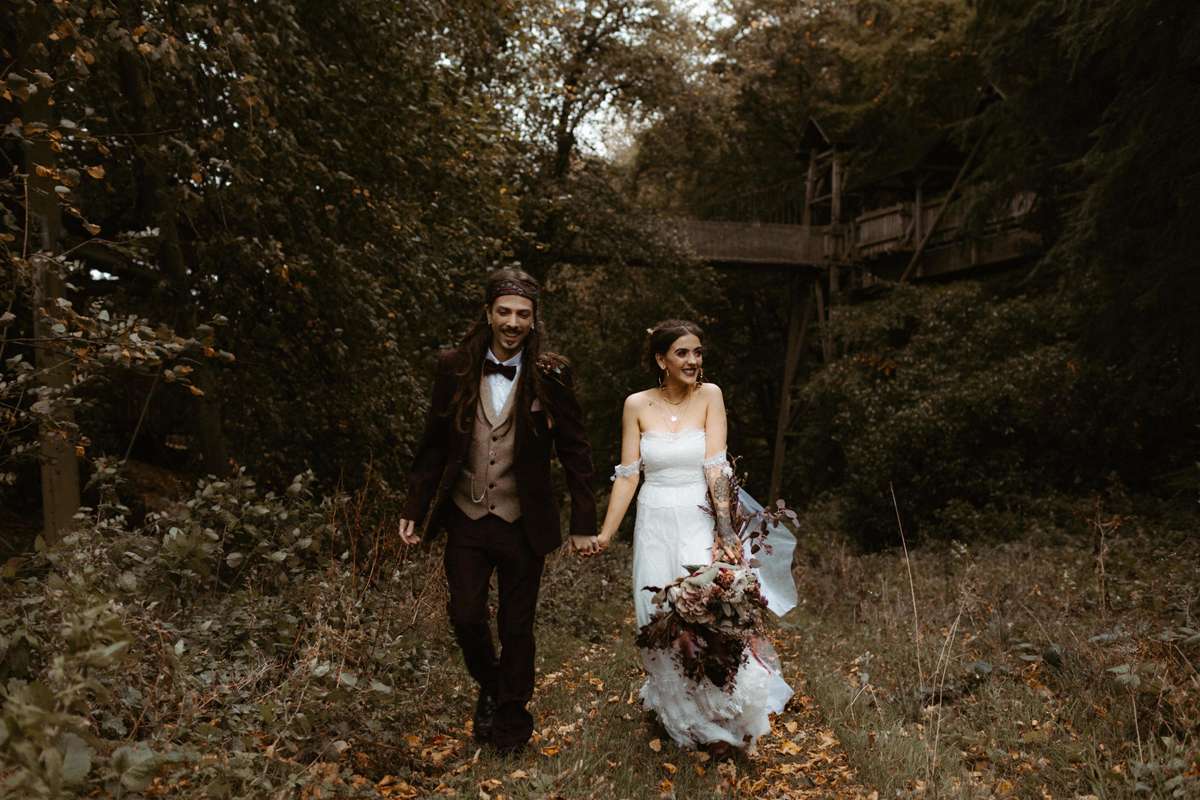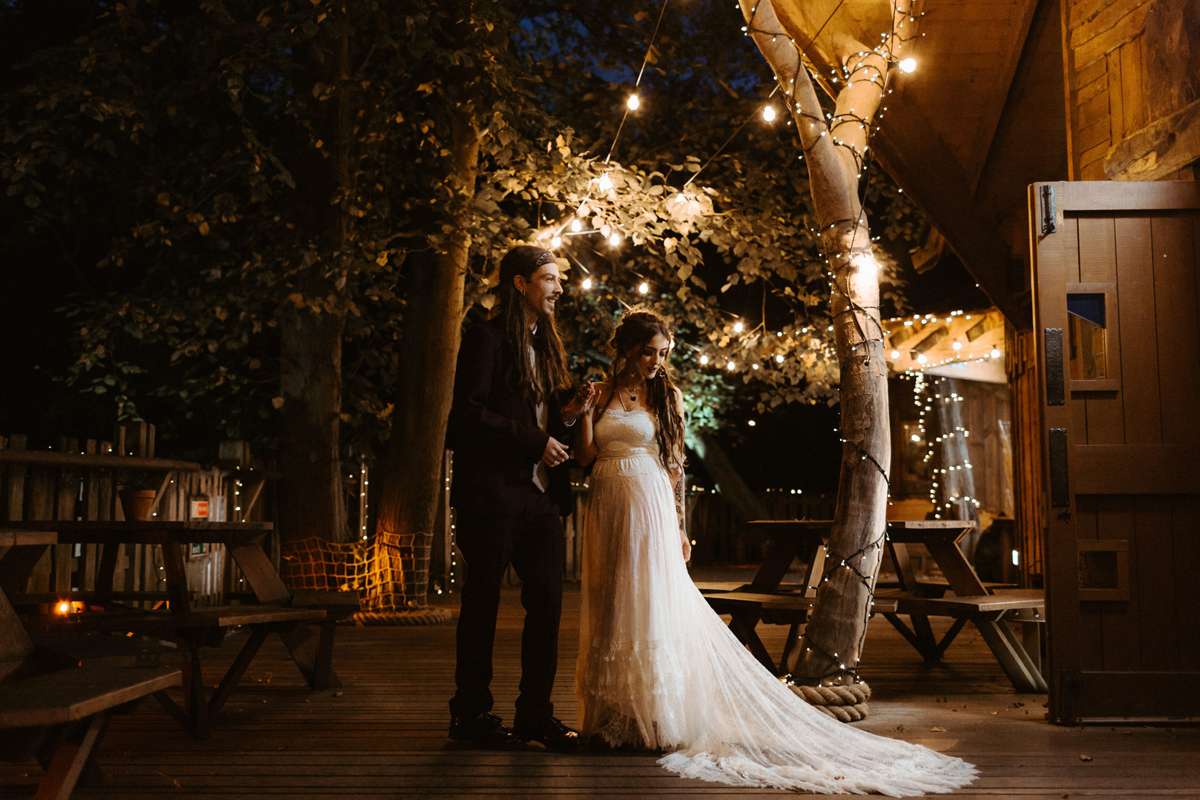 "We both had so much fun on the day", she concluded. "It sounds crazy, but I think when you've planned something for so long you're fixated on it all being perfect and everyone else having a good time that you don't even think about if you will enjoy it! Obviously the whole day was our favourite day ever but a stand out part was near the end then we had a disco hut! Everyone was dancing and being crazy and our friend Chris was drunk DJ'ing and was so much fun laughing and being crazy with all of our friends!"