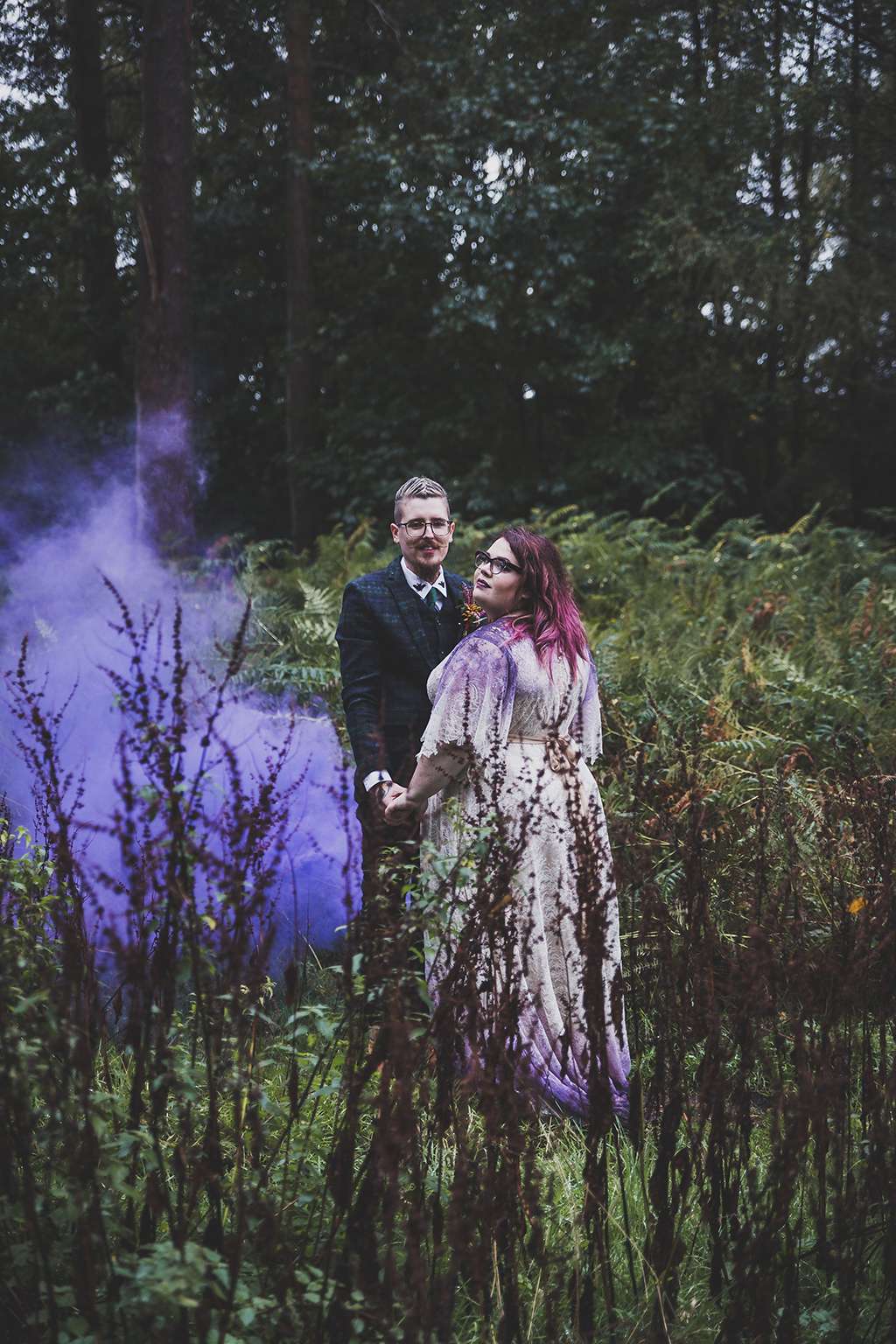 Craig and Christina originally planned to marry in Vegas, but when that couldn't happen, they brought the Americana vibes to the UK! They wanted a relaxed and informal feel to their day, reminiscent of what you'd achieve in Vegas or the American mid-West.
Instead of traditional sit-down catering for their reception, they hired a wood-fire pizza oven. They had a 'cake smash' instead of a cake cutting, in honour of their Americana theme. They decorated with vintage-looking whiskey barrels and wagon wheels as decorations for a barn-dance feel, gave wooden cowboy boot bottle openers as favours and had plenty of country music on their playlist.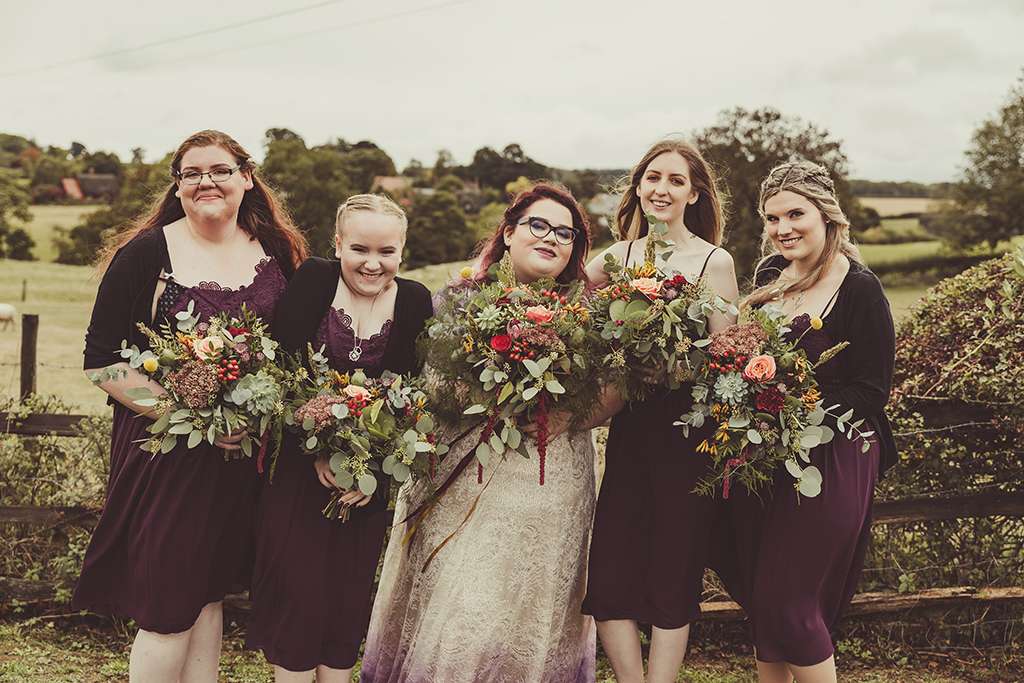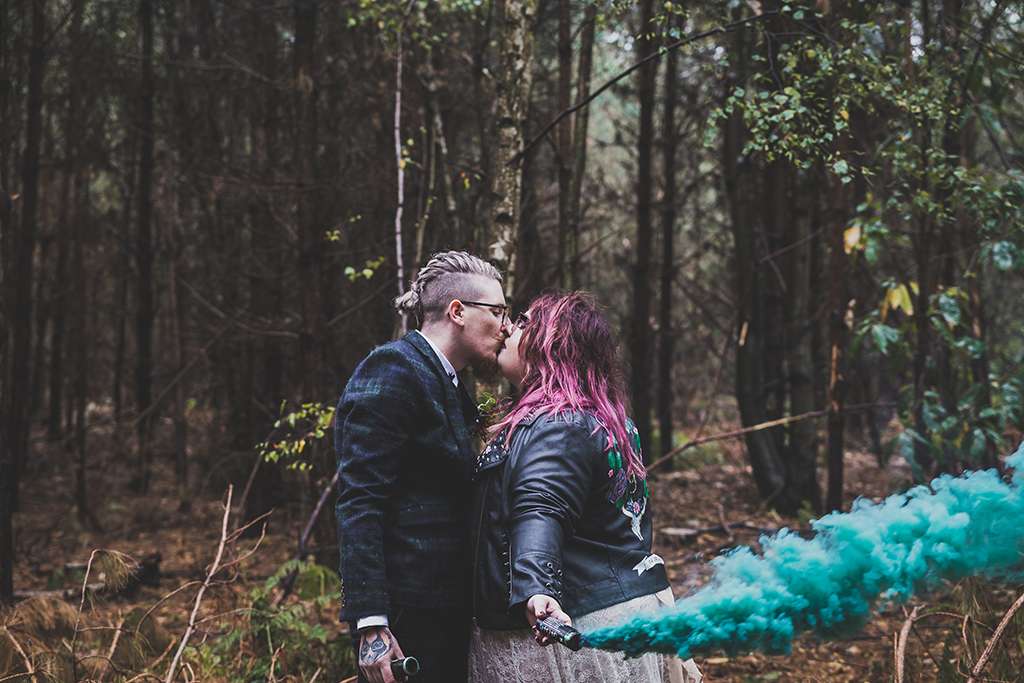 They had a traditional church wedding in the same church that Christina's parents married in thirty years previously "If we couldn't get married in Vegas, I knew I wanted to get married at Kislingbury church," Christina explained. "It meant a lot to me to have the ceremony there as it was almost 30 years to the day that my parents married there."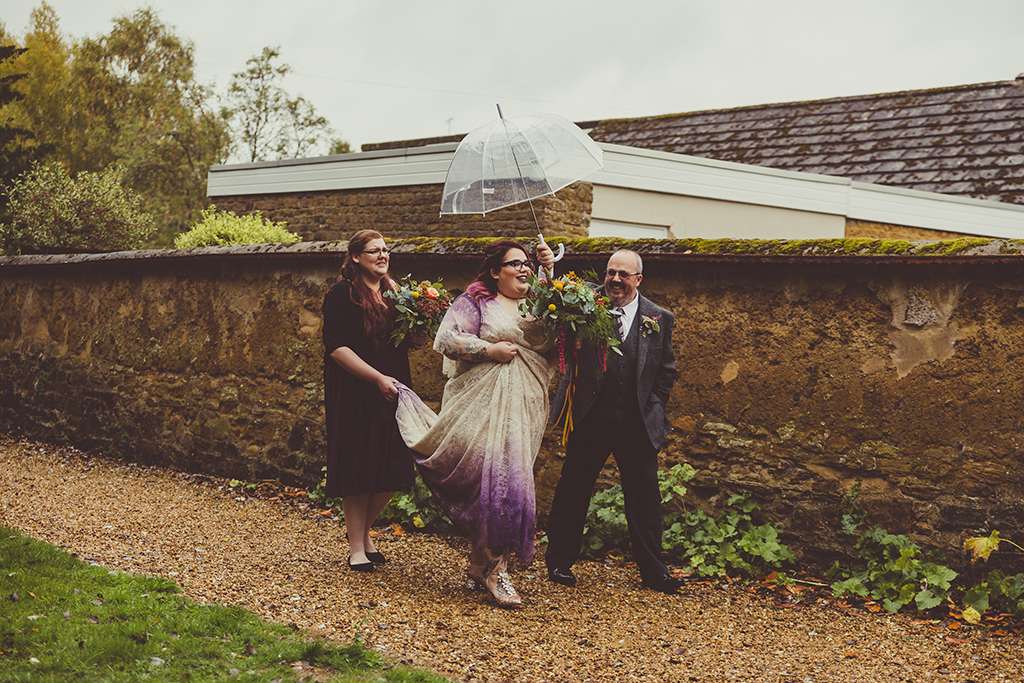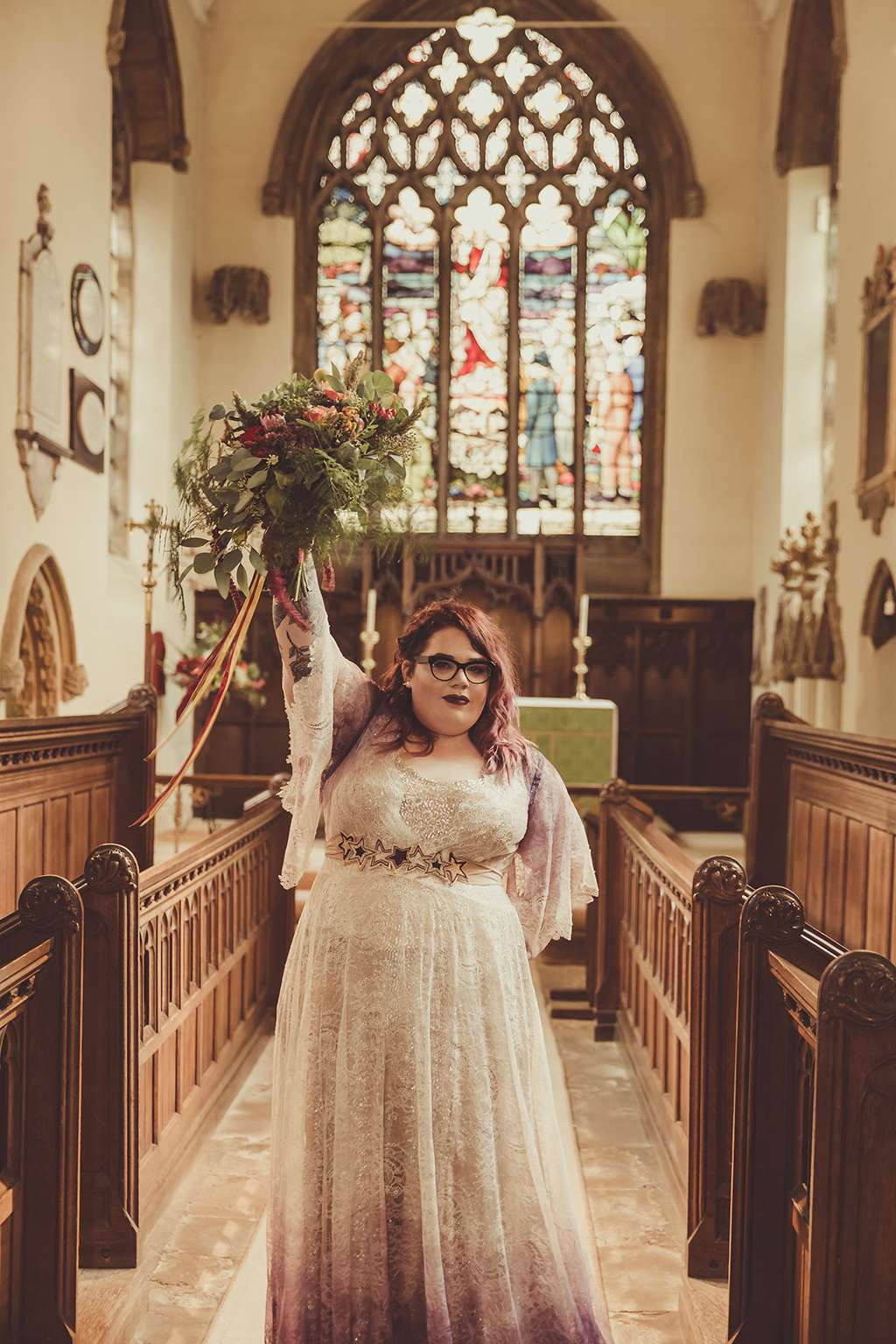 Determined to add personal touches to their day, Christina bought antlers off eBay which she spray painted copper and gold for their centrepieces, which was also a nod to their cowboy vibe. The week before the wedding they went pumpkin picking, and spray painted or wrote on them for more decor throughout their reception venue. Creating all the elements for their day was one of Christina's favourite parts of wedding planning. "I loved looking at Pinterest for ideas and putting our own spin on things. I'd recommend all brides start a Pinterest board to get a sense of what their day will look like."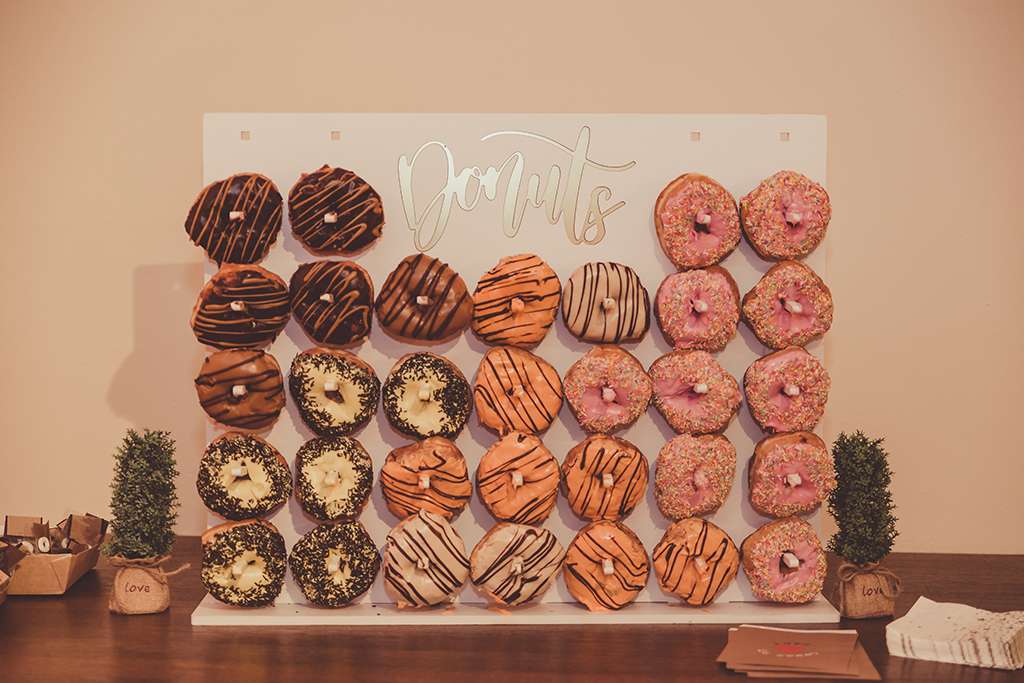 The worst thing for the couple when planning their day? Picking the food! "We spent MONTHS trying to decide what we wanted," explained Christina, "as it's one of the most important parts of the day and really sets the tone! We were budget-conscious, but also allocated a big portion of our budget to it as we know how important it is for people. Thankfully the wood-fired pizza oven went down a storm with our guests and was the biggest hit of the day!"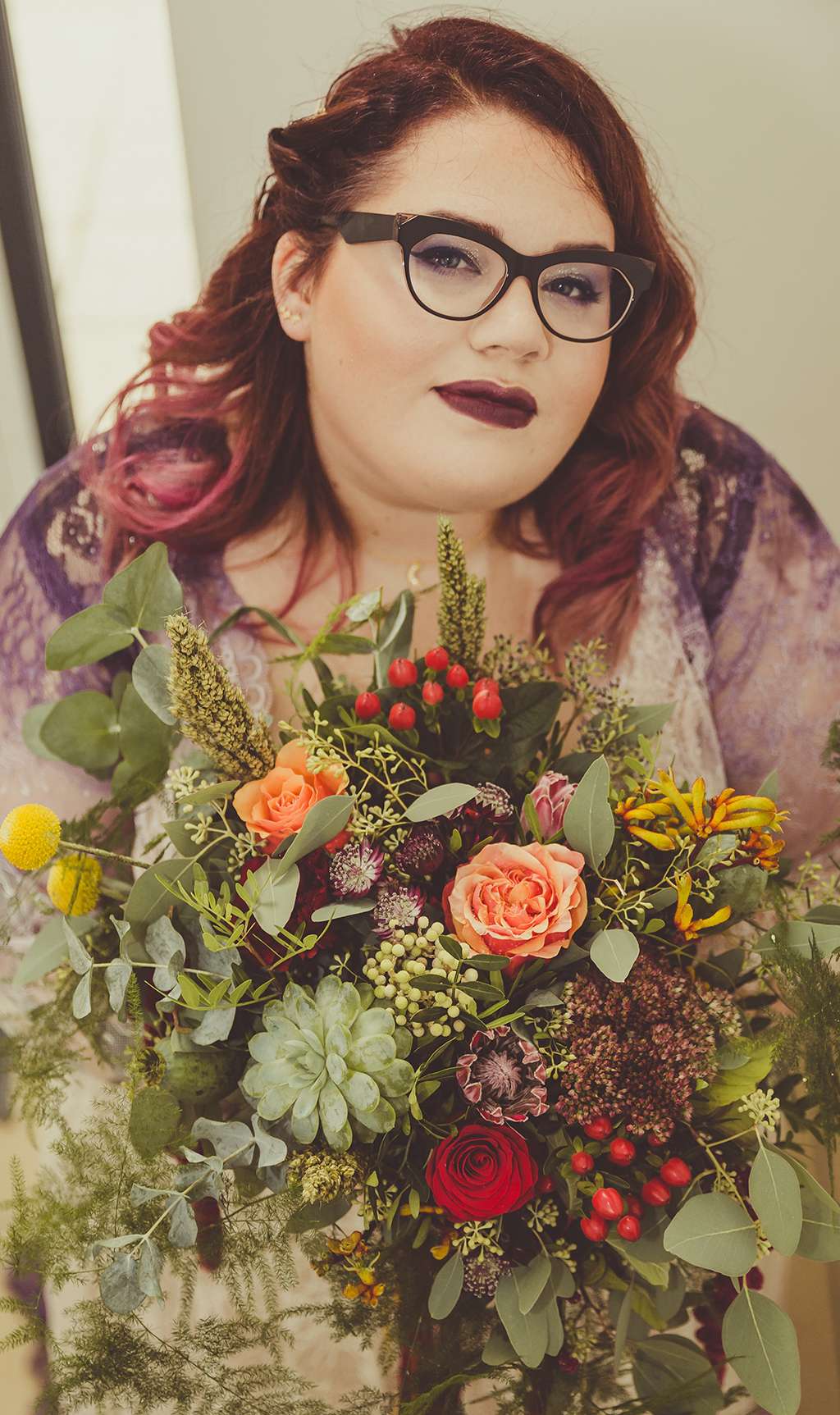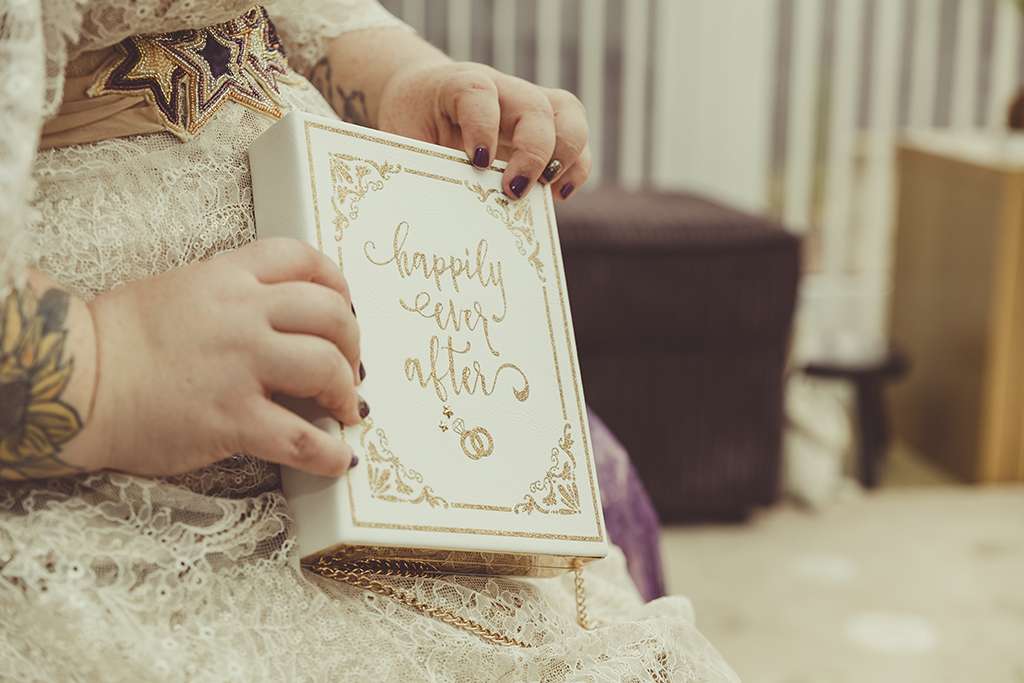 They also managed to save money by forgoing expensive wedding cars and reception DJ, instead Christina's dad drove her to the church and they had a friend supply music equipment and gifted them a ukulele performance. Christina's best friend and maid of honour made their pumpkin-shaped cake, complete with surprise sweetie-filled centre, and matching leaf cupcakes.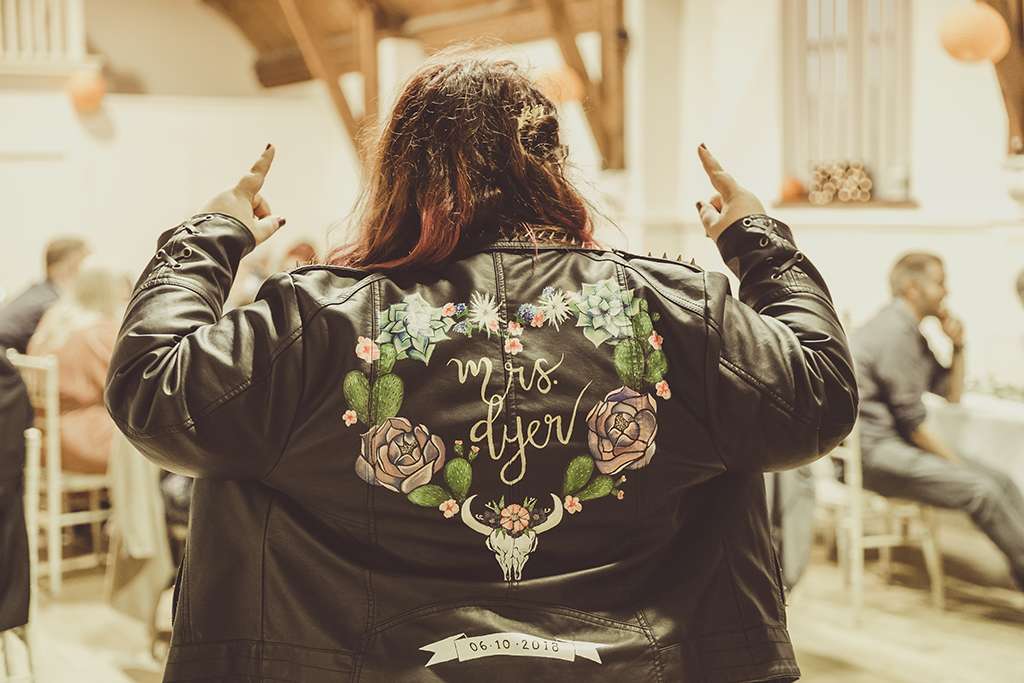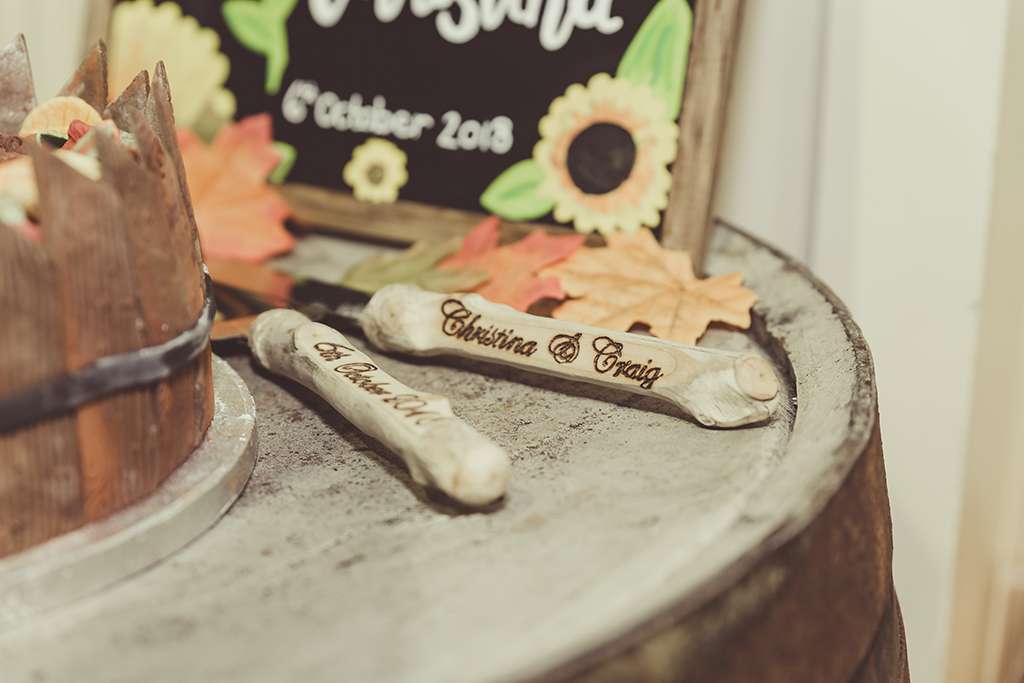 When asked if they had any advice for future Rock n Roll brides, Christina said that if your budget is tight and you're hesitant about spending on things like a DJ, trust your gut and DIY it. "My husband and I had lots of fun being our own DJ and making playlists for the evening. Hire speakers and hook them up to a phone or laptop and you've got yourself a party!"
Also, as a self-confessed curvy bride, she spent a lot of time worrying about how she'd look on the day, which she regrets. "I spent a lot of time and energy worrying about it, and in the end – I didn't care at all! I was surrounded by all our favourite people and marrying the love of my life, and although the rain ruined my dress and my husband ended up with better hair than me, none of it really mattered; we had the best day ever."