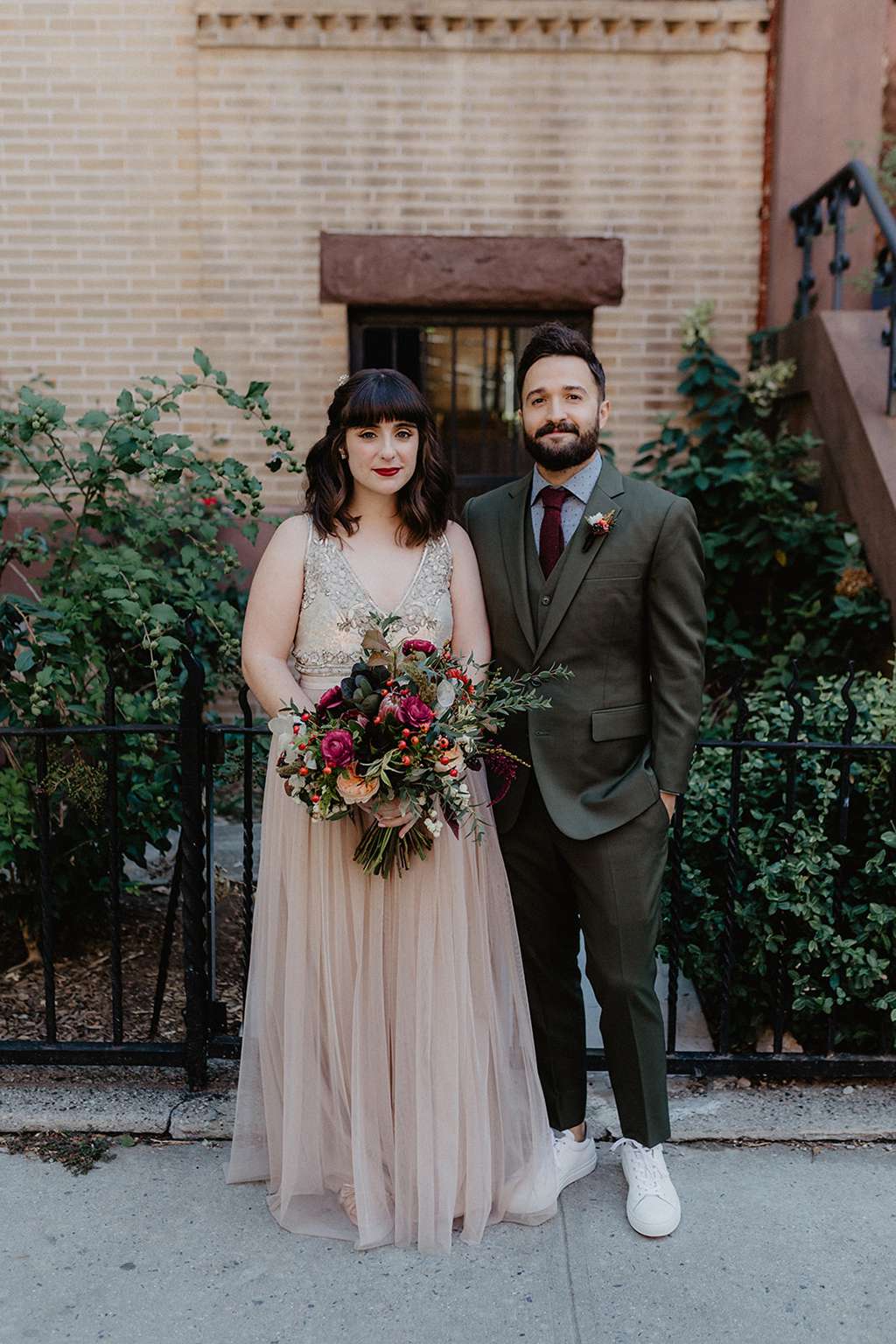 Jess works for a fashion company and was inspired by one of the store's props for her October wedding to Dustin. It was a beautiful dried flower arrangement, which as luck would have it, ended up in a sample sale after the season was over, so she snapped it up! They used it to build the altar decor for their ceremony. and from there, the muted pastel tones paired with copper metal inspired an 'optimistic autumnal' theme for the rest of the day.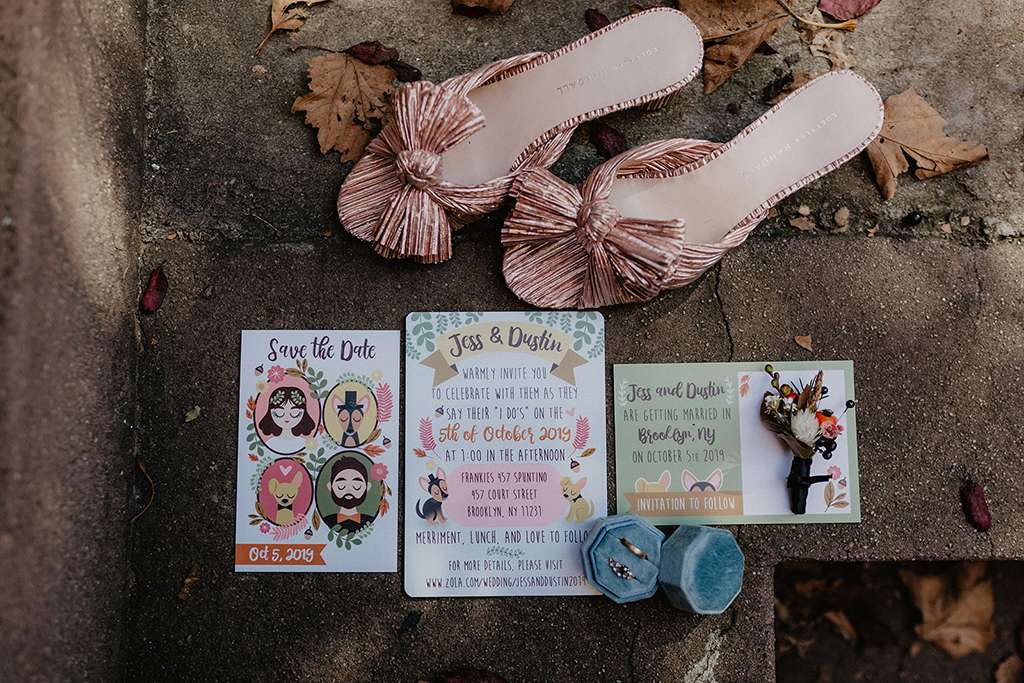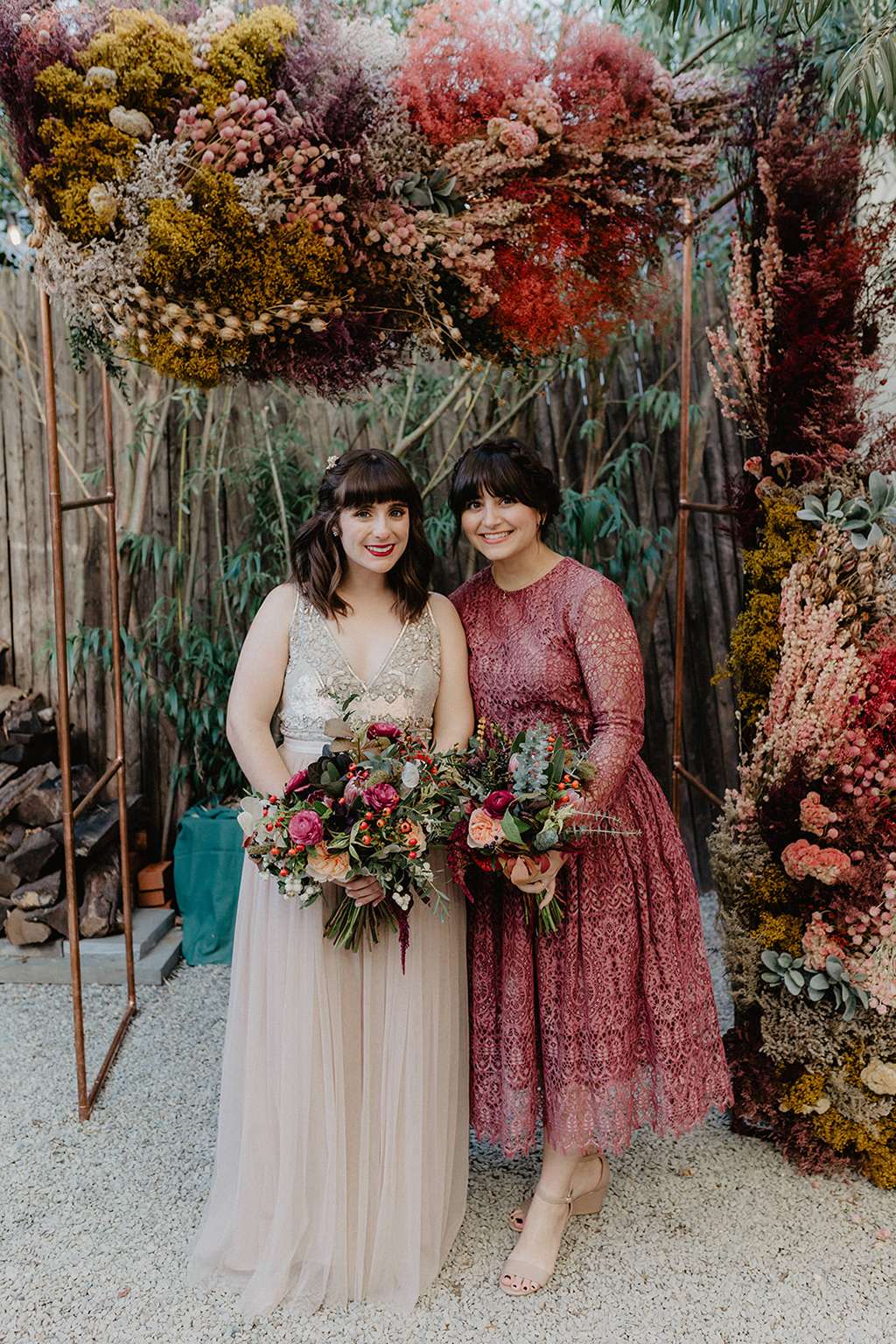 Jess and Dustin always knew thy wanted a small and intimate wedding, and loved the idea of keeping it really local to where they live. They chose to have their wedding at one of their favourite restaurants in Brooklyn, before moving on to the local shuffleboard club instead of a traditional reception. They then finishing the night with pirogies and dancing to 90s music in a nearby bar 'til 1am.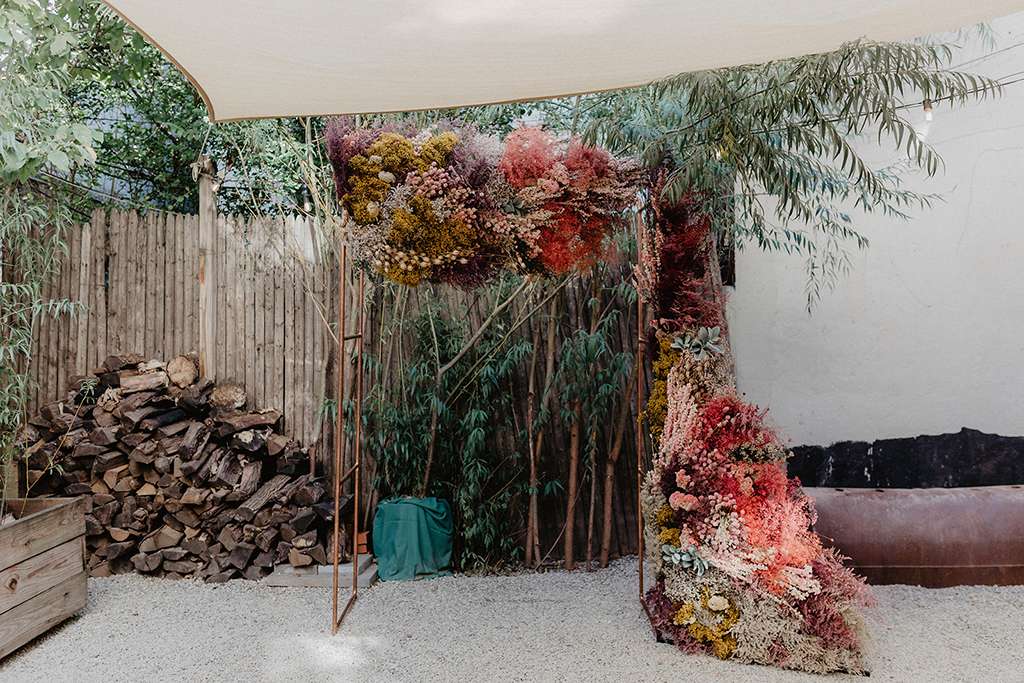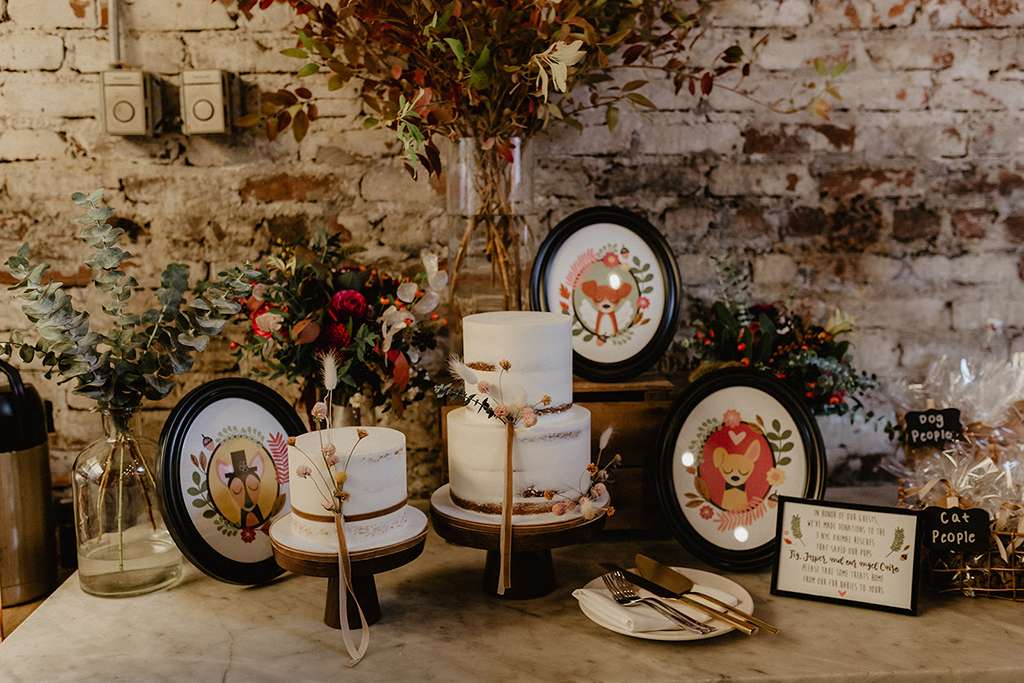 Jess admits that the one thing they wish they'd known about planning a wedding before they began was a realistic price for things. "I was so unsure about how much everything cost, and as not all vendors have this information on their sites, it was hard to plan for. We always wanted to keep our budget as low as possible but soon realised it just wasn't possible in Brooklyn, so we ended up having to increase it." They ended up spending around $18,000 but still picked up some steals along the way. Jess' dress was past season Needle and Thread for BHLDN that she picked up on a second-hand selling site, and her embroidered leather jacket was one she found on Pinterest and then hunted down her size on eBay!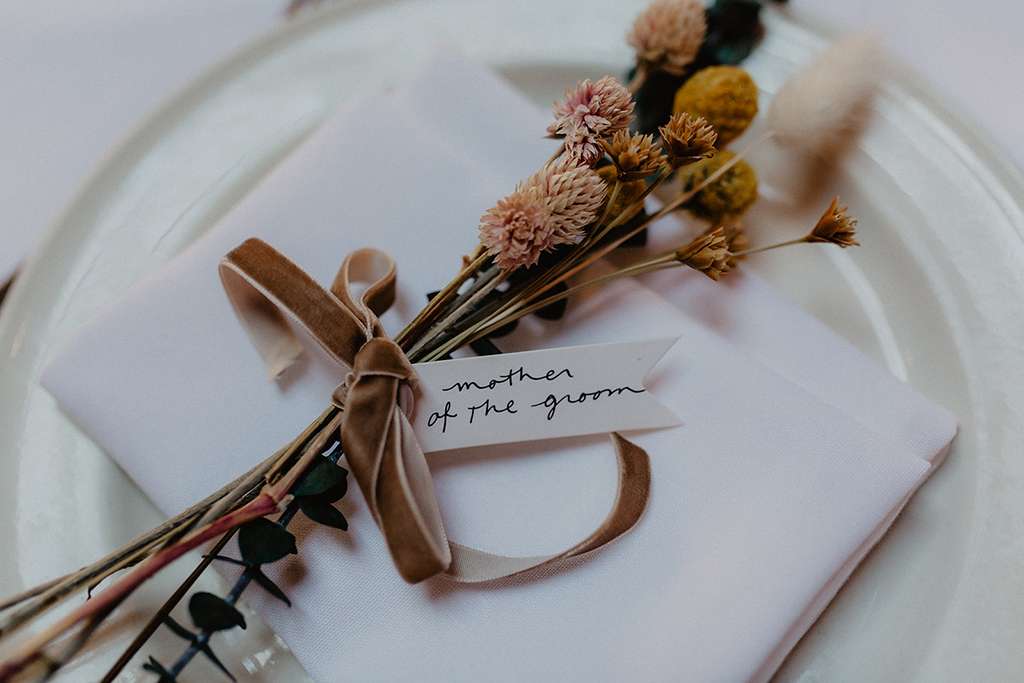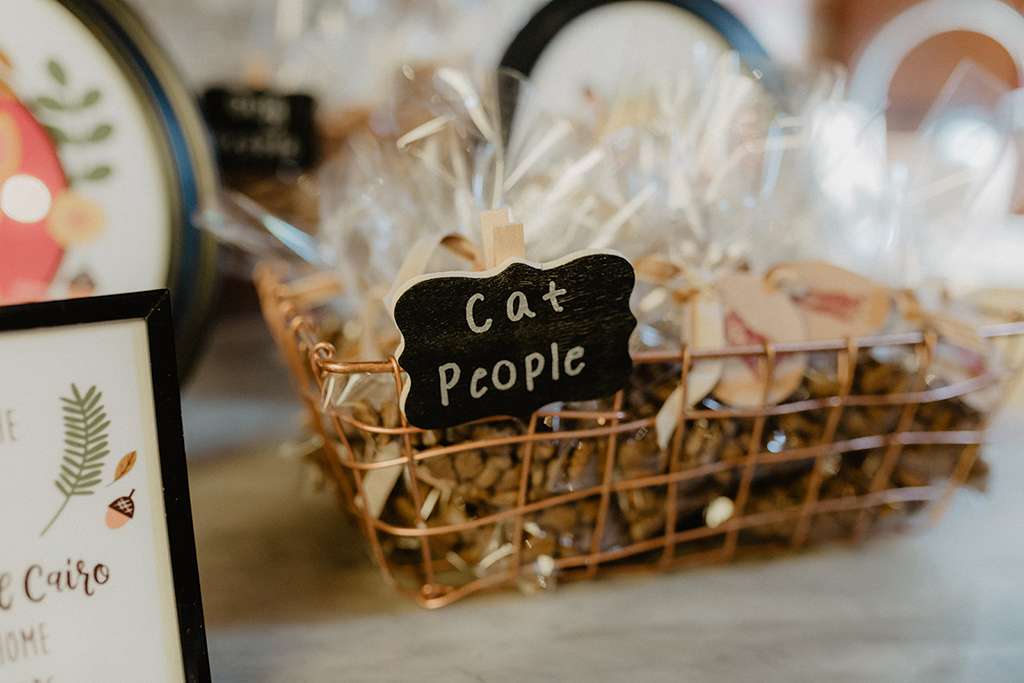 They DIY'd the majority of their reception decor as well as their ceremony decor. Using the floral archway as a starting point, they made mini flower bouquets to use as place settings with more dried flowers and tied with velvet ribbon that was also used on the copper pipe menu stands they put together, and favour bags for their guests. They kept everything else fairly simple, with vases of eucalyptus and artwork of their dogs that Jess' cousin had illustrated to ensure they could be there with them in some way on the day. They made their own wedding playlist via Spotify; a mix of indie love songs, some oldies and 90s thrown in for good measure.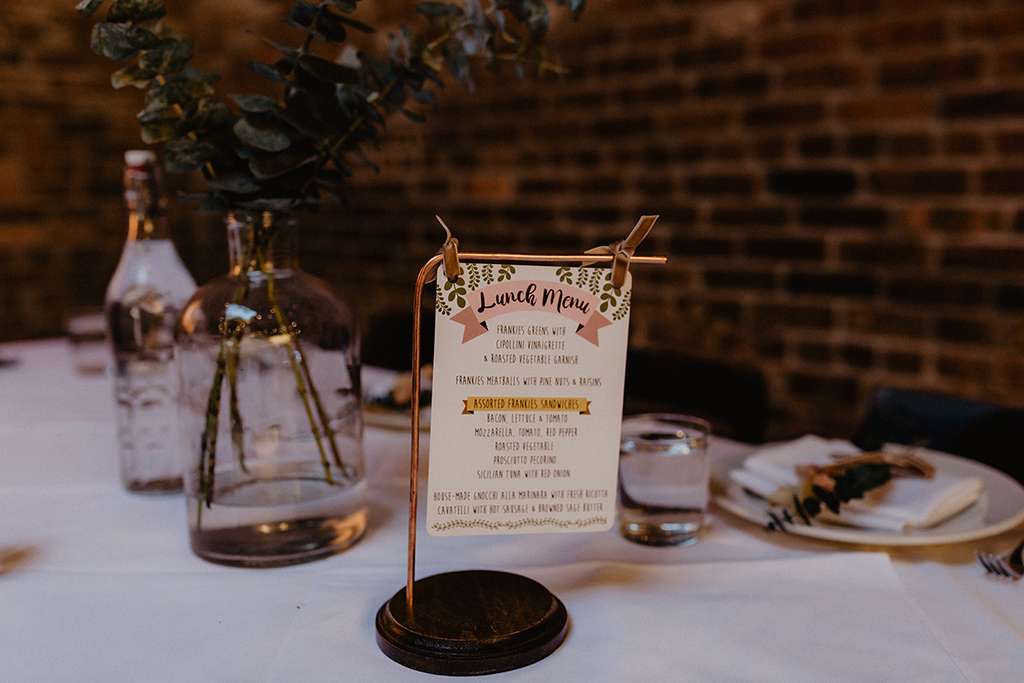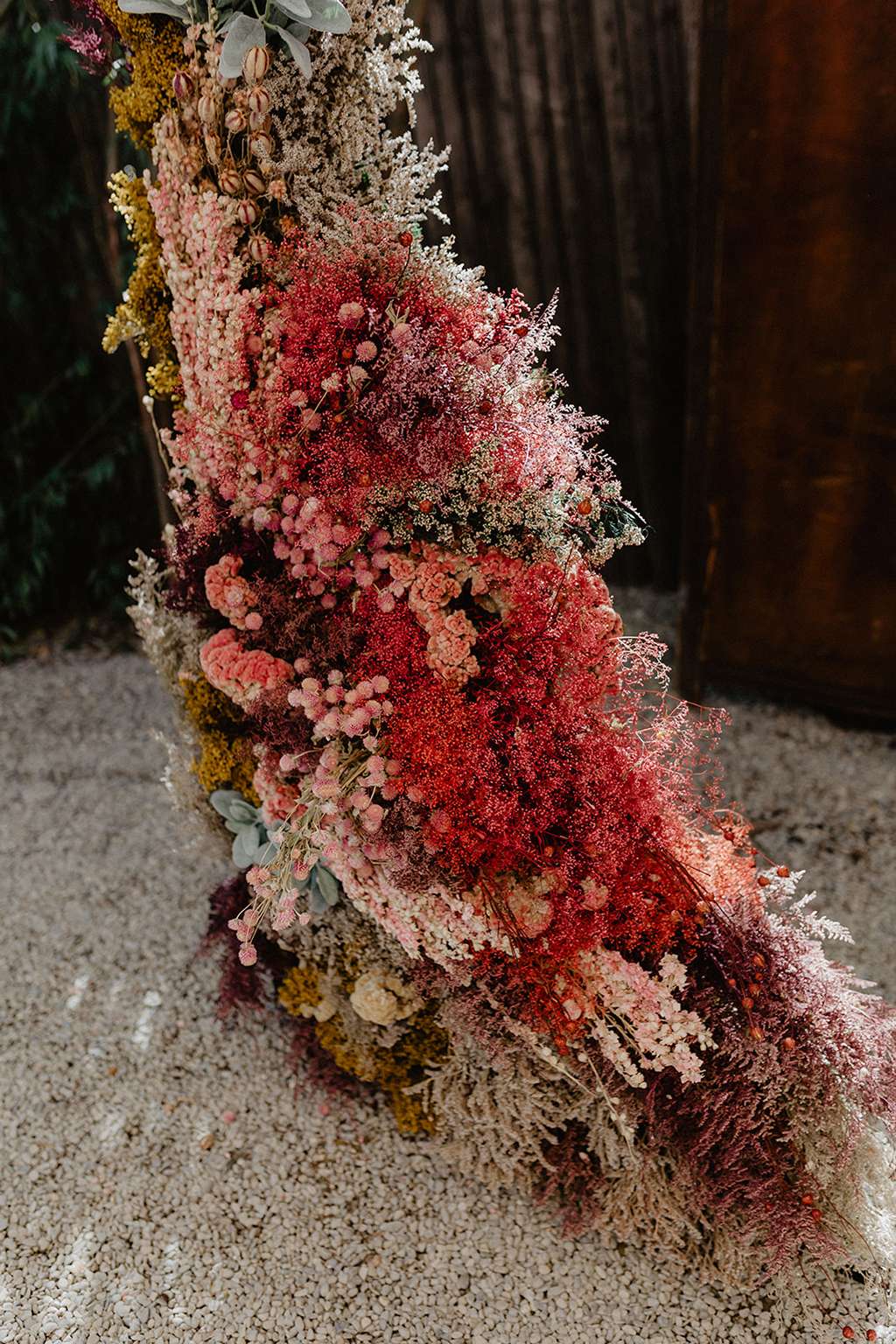 The ceremony was officiated by an old family friends, Dustin's sister kindly made their wedding cake, and Jess' dad got handy with making copper menu stands. "We were super lucky to have such generous family and friends to offer their time and expertise to help us save money," said Jess. "I also white lied my way through our bookings for the reception, our rehearsal dinner and my dress alterations, citing 'wedding weekend' and 'maid of honour dress' in case there was a bridal mark-up. I saved $150 on the alterations alone!"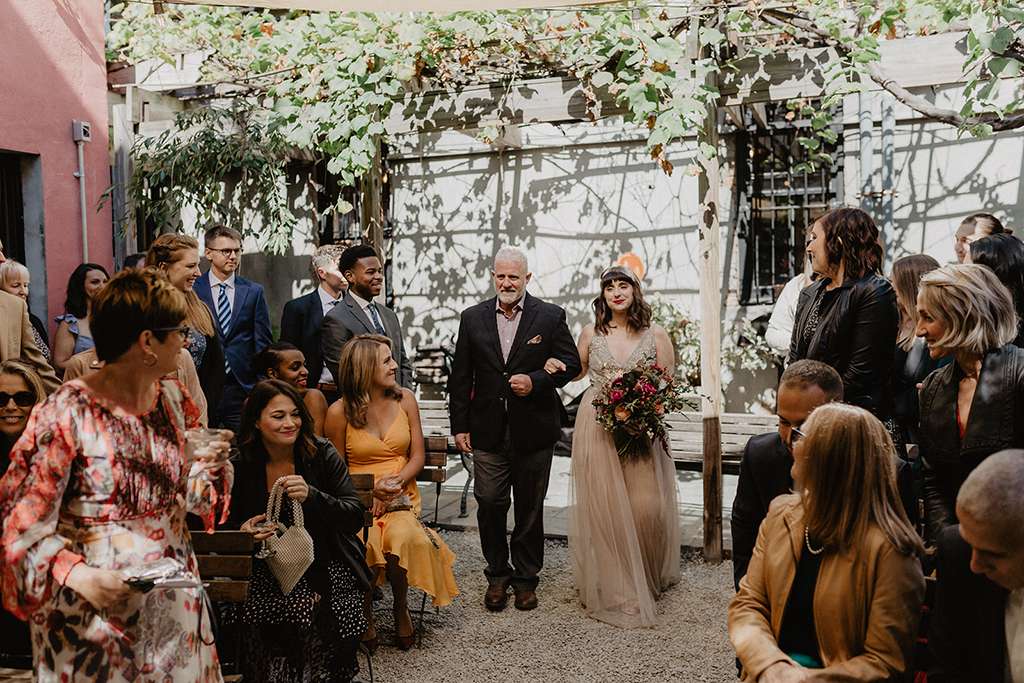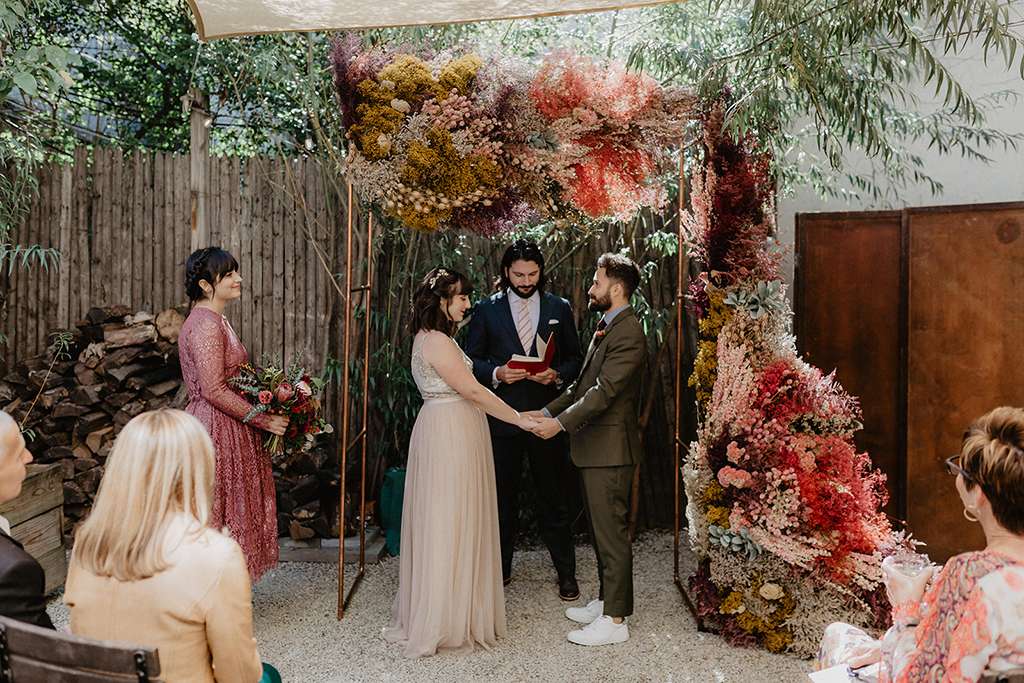 Their ceremony was held in the garden of their favourite restaurant. Jess walked down to First Day of My Life by Bright Eyes, a song that they'd both loved since high school, with her best friend as maid of honour. It was officiated by an old family friend, which made it all the more personal for them. "Dustin grew up with Paul, so the ceremony was more like a cross between a best man speech and a wedding ceremony!" They had Jess' brother read Maya Angelou's Touched by an Angel, as neither of them are really religious and a poem felt more like them, whilst still expressing the significance of love and marriage. "We picked the poem because it talks about how it takes courage to accept love, but once you do it becomes your everything and you can finally be set free of your fears."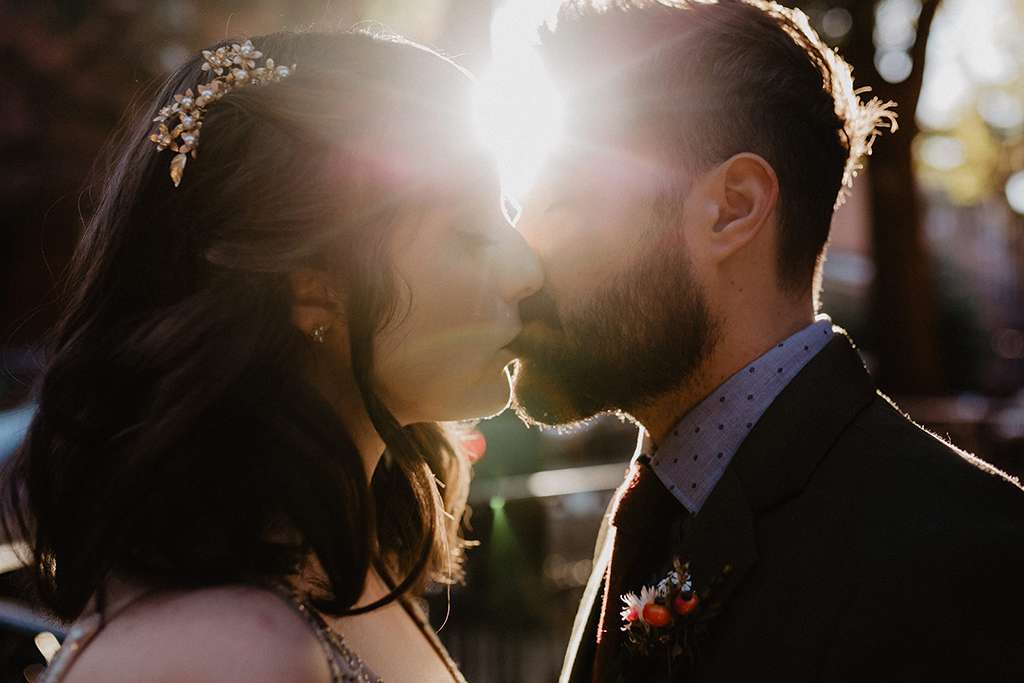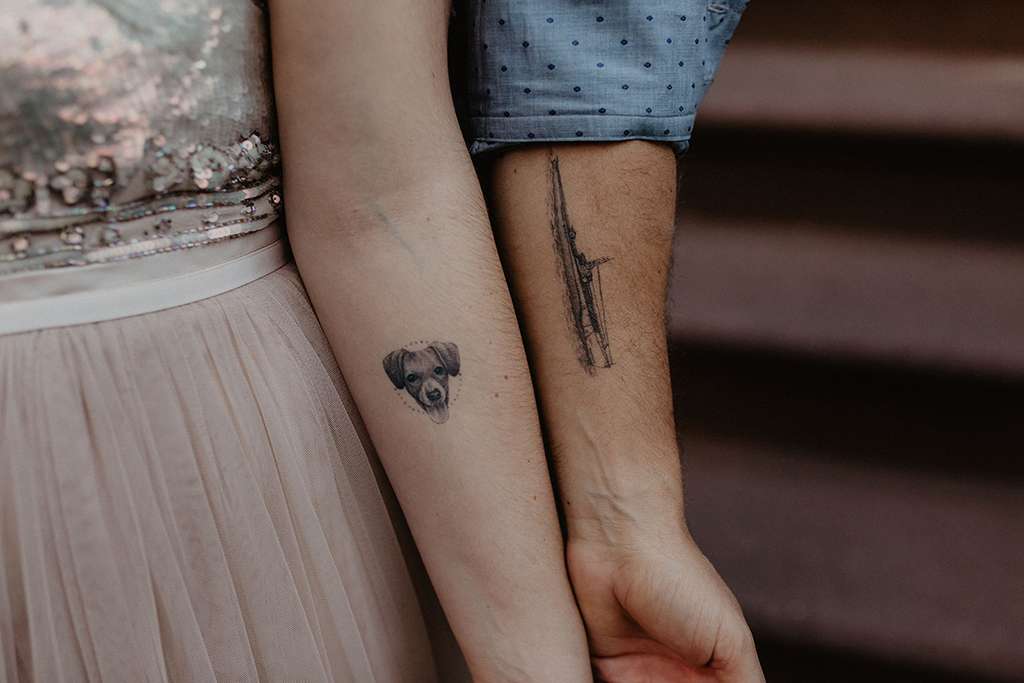 They exchanged short, traditional vows and rings by Catbird NYC before walking back down the aisle together to Real Love Baby by Father John Misty. "This was my favourite moment of the day," said Jess. "we got the the end of the aisle and there was a waiter waiting for us with glasses of prosecco. We toasted to each other and had the biggest smiles on our faces and in that moment it felt like time had stopped. I honestly remember that moment of just looking at each other as husband and wife and feeling like it lasted forever. It was so special and everything we could've dreamed of."