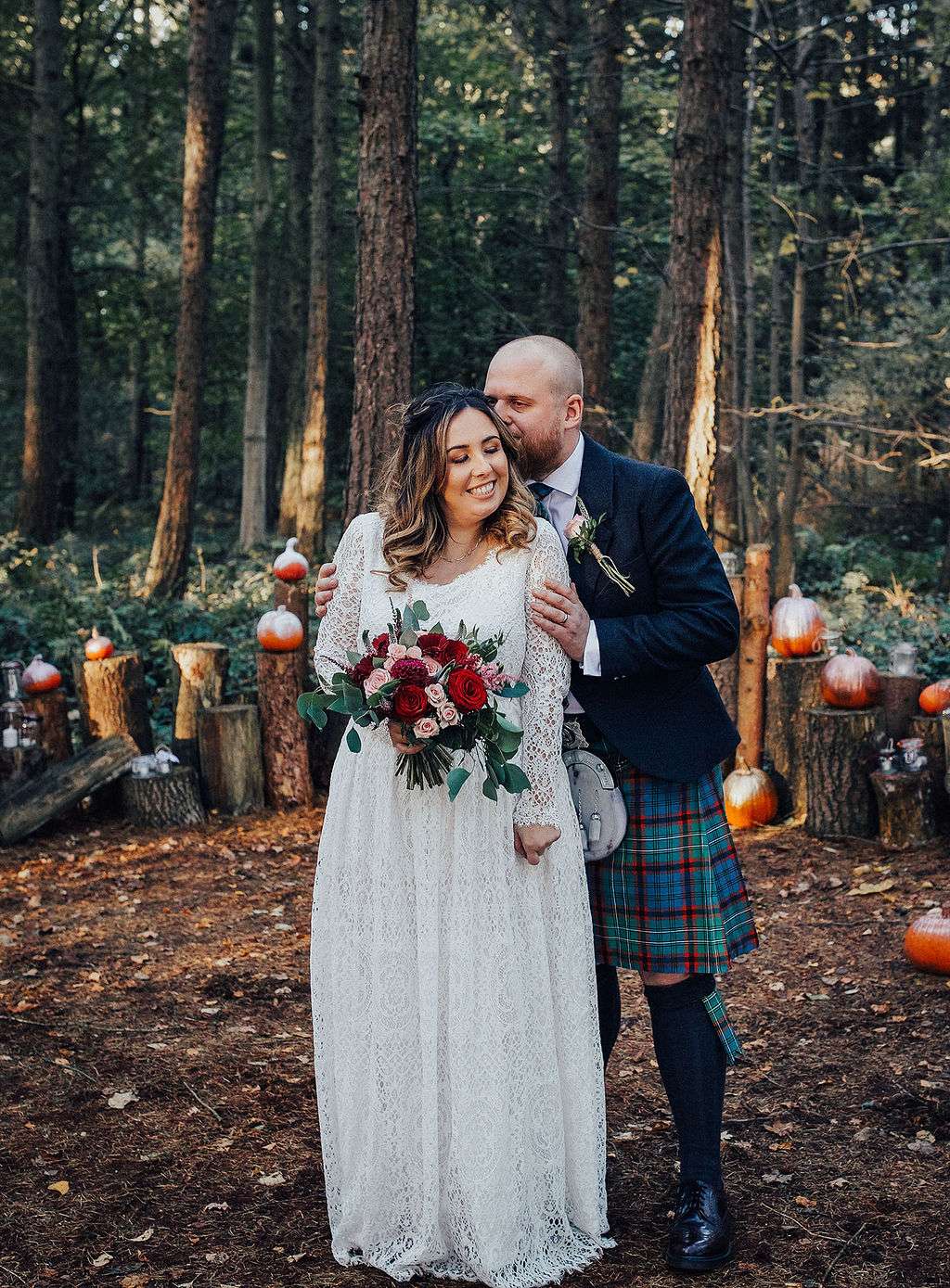 Steve and Justine's wedding day was a full of surprises, for the couple and their guests. The whole groom's party had to spend the morning of the wedding moving everything inside as they were hit by a snowstorm – in October! Steve's gift to Justine was two replica WWE tag team championship belts. Instead of traditional champagne for welcome drinks, they served coffee that was ground by the couple themselves. They announced their pregnancy during their speeches, and had a grime/rap artist as their evening entertainment!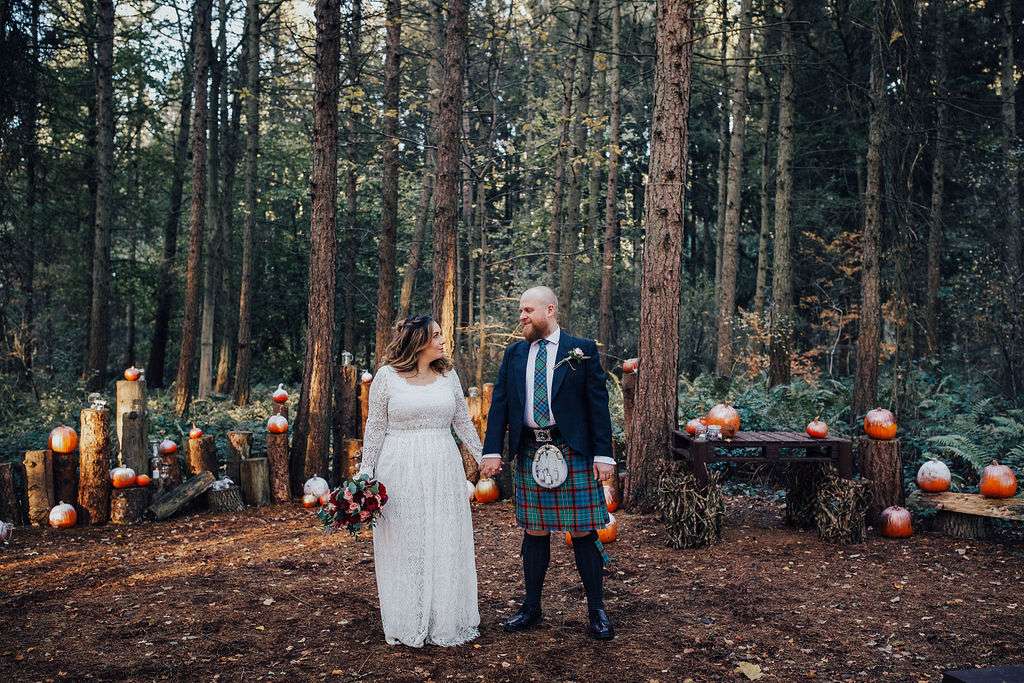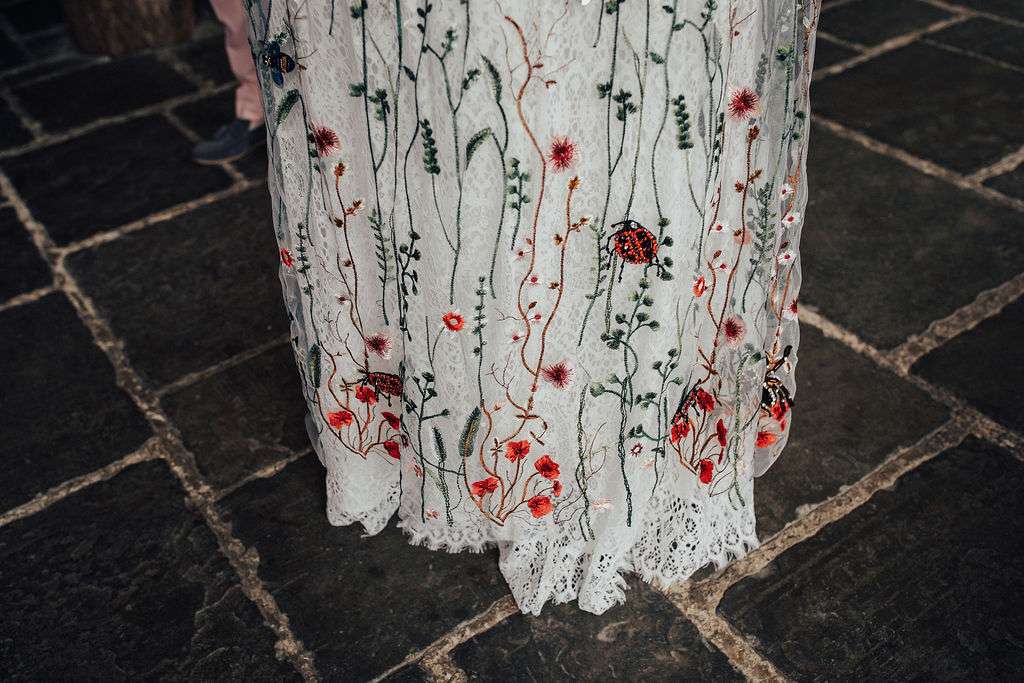 They weren't focusing on being different for the sake of being so, though – their inspiration was to take all the things they loved and fit them all in somehow. With the countryside, music, their families, wrestling, cheese, beer and coffee as sources of inspiration, their day as as eclectic and personal to them as could be.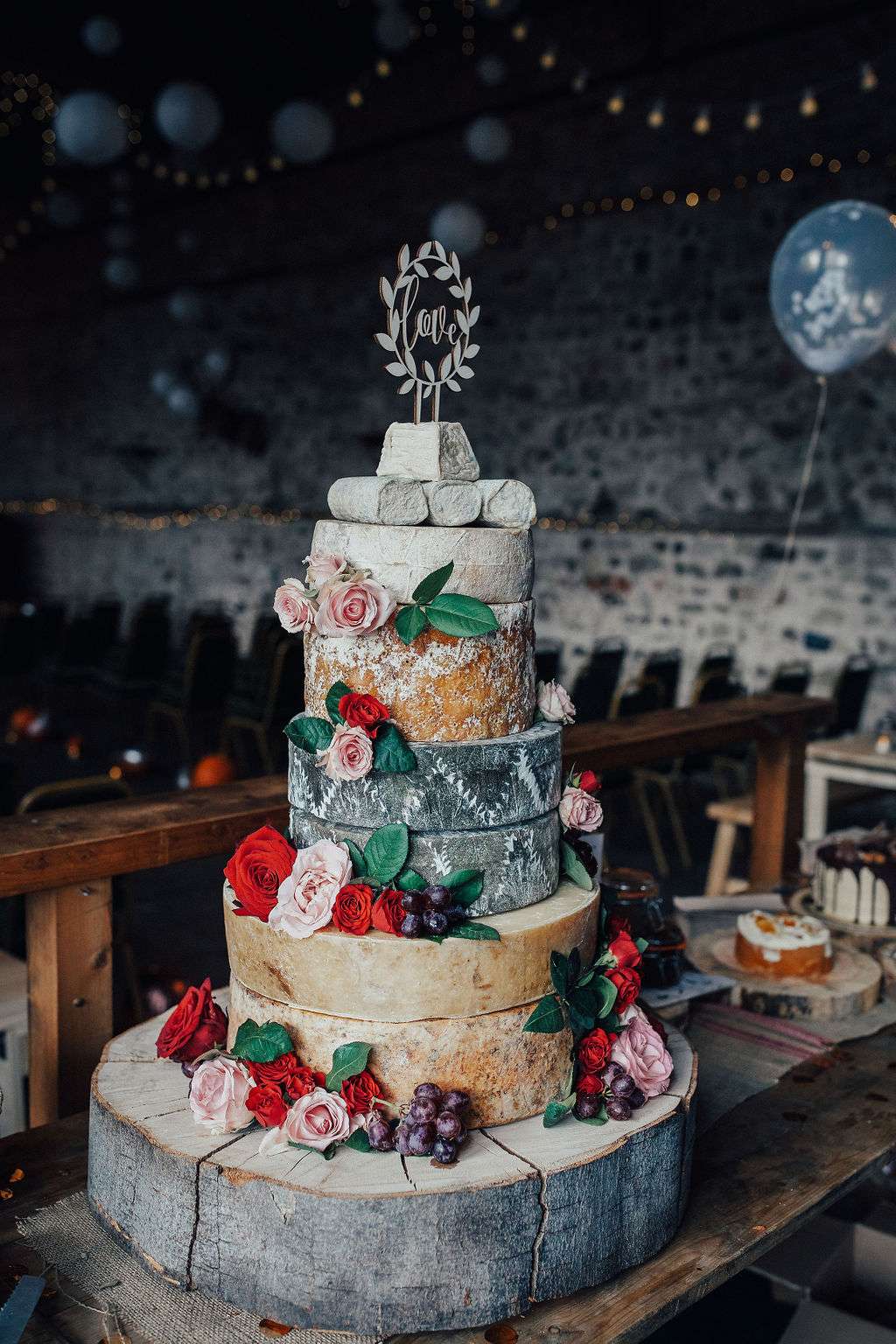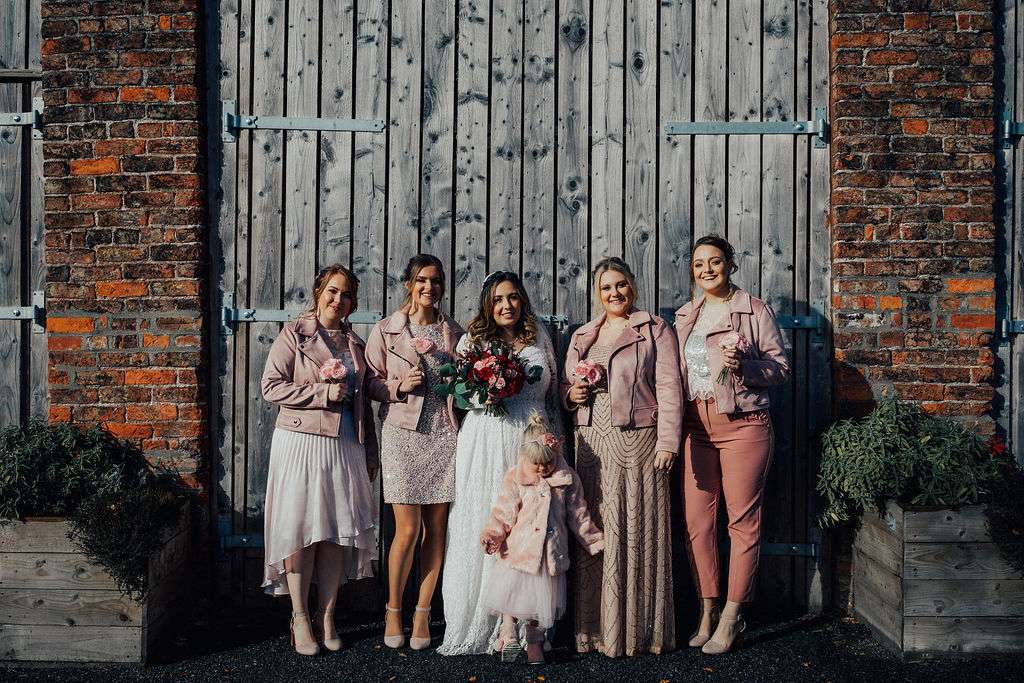 Their ceremony was created specifically for them, and included stories of things that were important to them, their past and their future, and sentimental readings by friends and family. It was important to them to be able to include the ones they loved in their day in many ways, so wherever possible, they hired the services and expertise of those they loved – almost every 'supplier' was actually a friend or family member.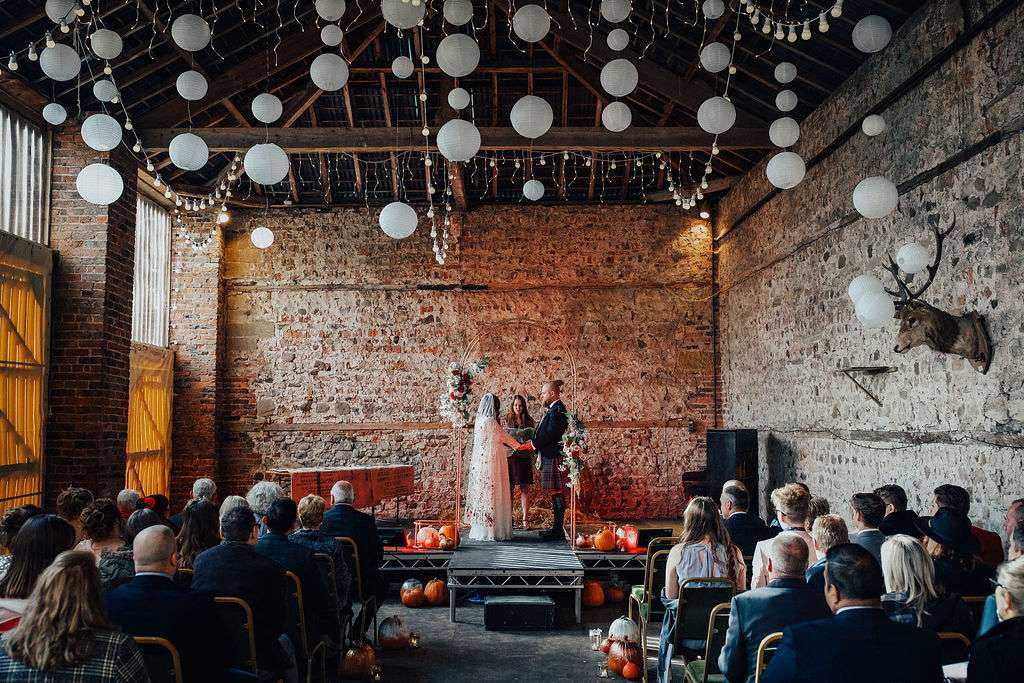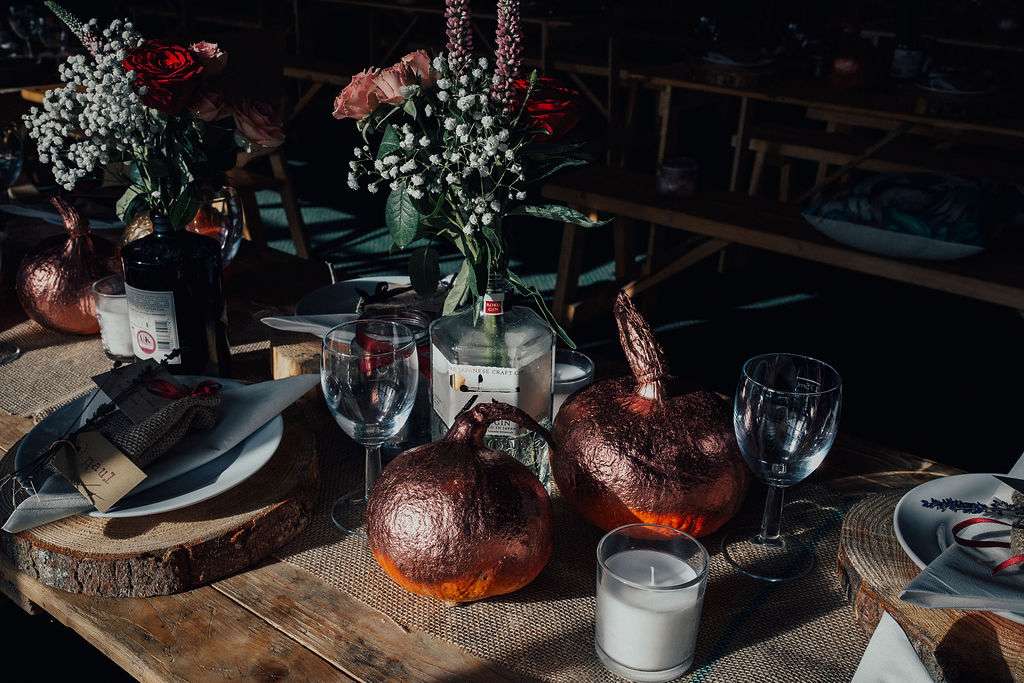 Justine's lace dress was another surprise – it came from ASOS! "I'd tried dresses on in a bridal shop and hated every single one of them," she explained, "so instead decided to splash out on accessories and kitting out the bridesmaids." She paired it with the Crown and Glory x Rock n Roll Bride Secret Garden Veil and Dr Marten boots, and together with Steve bought matching slogan denim jackets from Speech Development Records. The bridesmaid dresses were a mix and match affair from all over the high street – meaning each girl could rock whatever she felt comfortable in, as long as it came in blush pink!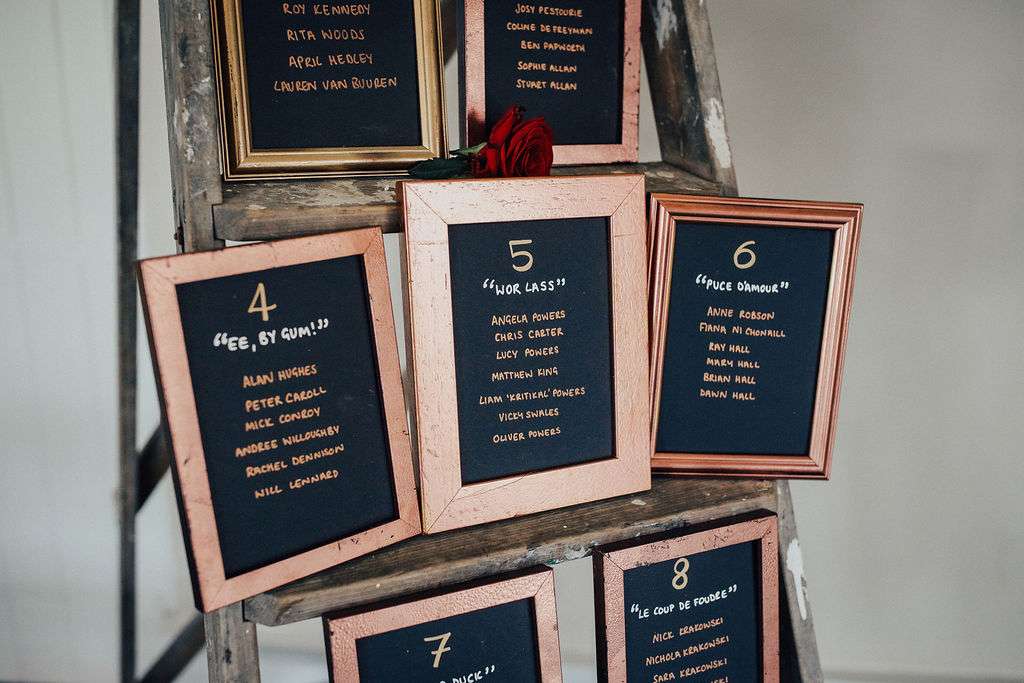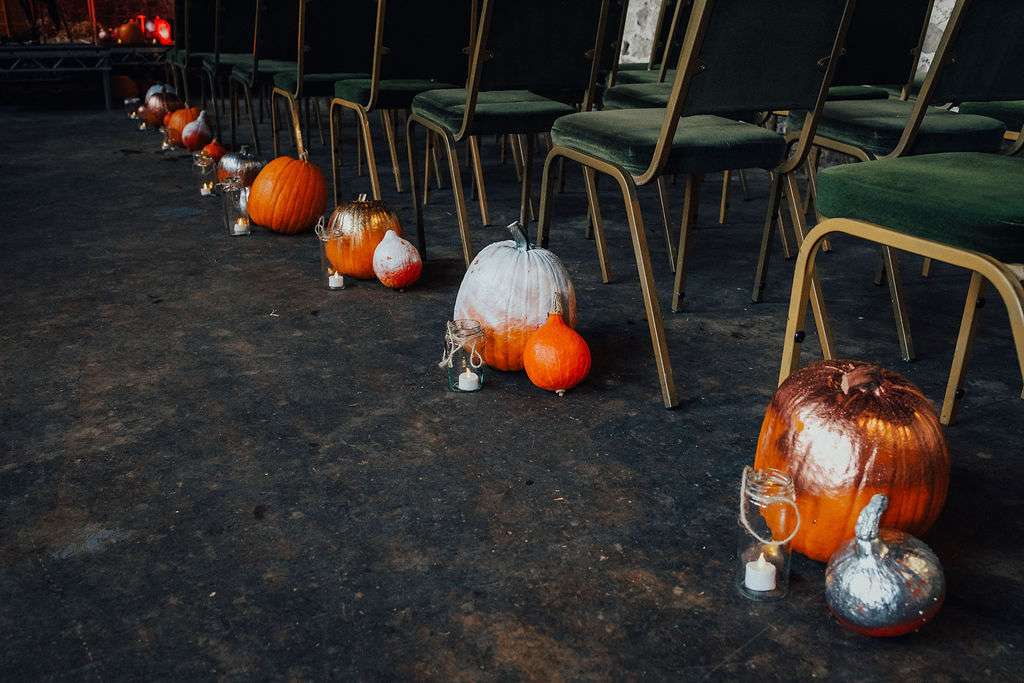 While they made some savings, they didn't mind splashing out on the things that mattered most; the biggest extravagance was their cheese tower wedding cake; standing at over 4ft tall and consisting of over 45kg of cheese! The couple DIY'd every piece of decoration and stationery, which not only saved them money, but also allowed them to get creative and enjoy the things they loved together.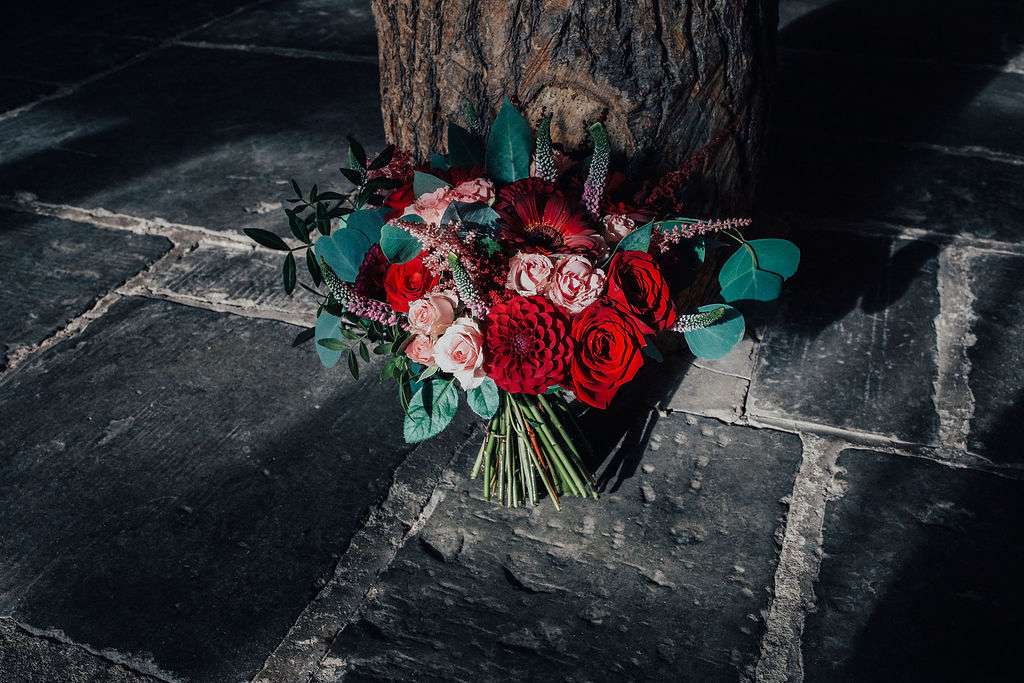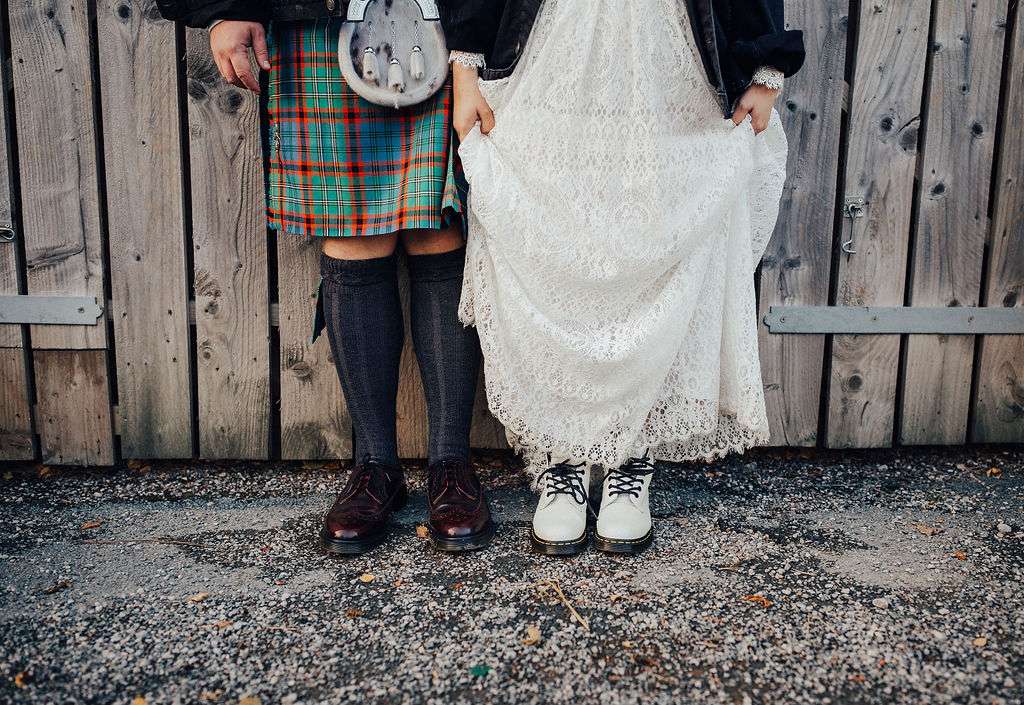 As much as they enjoyed working on all the little details together, Stevie and Justine do wish they'd known quite how stressful it was going to be to think about all the logistics and finishing touches in the run up to the big day. "What we've learned though," said Justine, "is that these little things that seem so important beforehand, will just not matter once the wedding is over. As lovely as they are, if an element doesn't go to plan, try not to let it stress you out. At the end of the day, all your memories will be of the people, not the things."