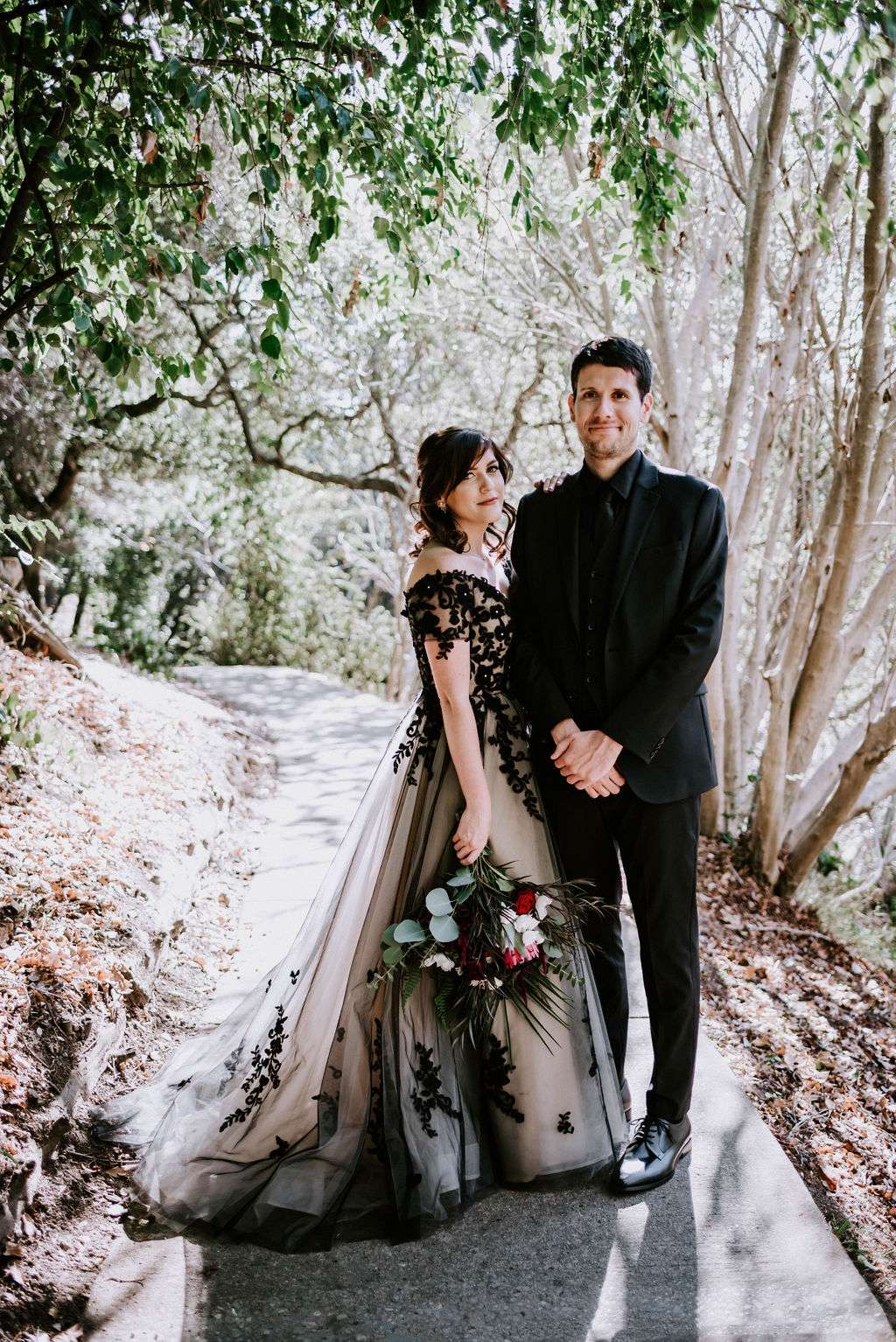 When Noelle found her wedding dress (which was only £315!), it inspired everything else for her October wedding to Brian. They wanted the day to have a day with the same elegant gothic vibe and for them that meant a black and gold colour scheme with mid-century leanings rather than Hot Topic vibes!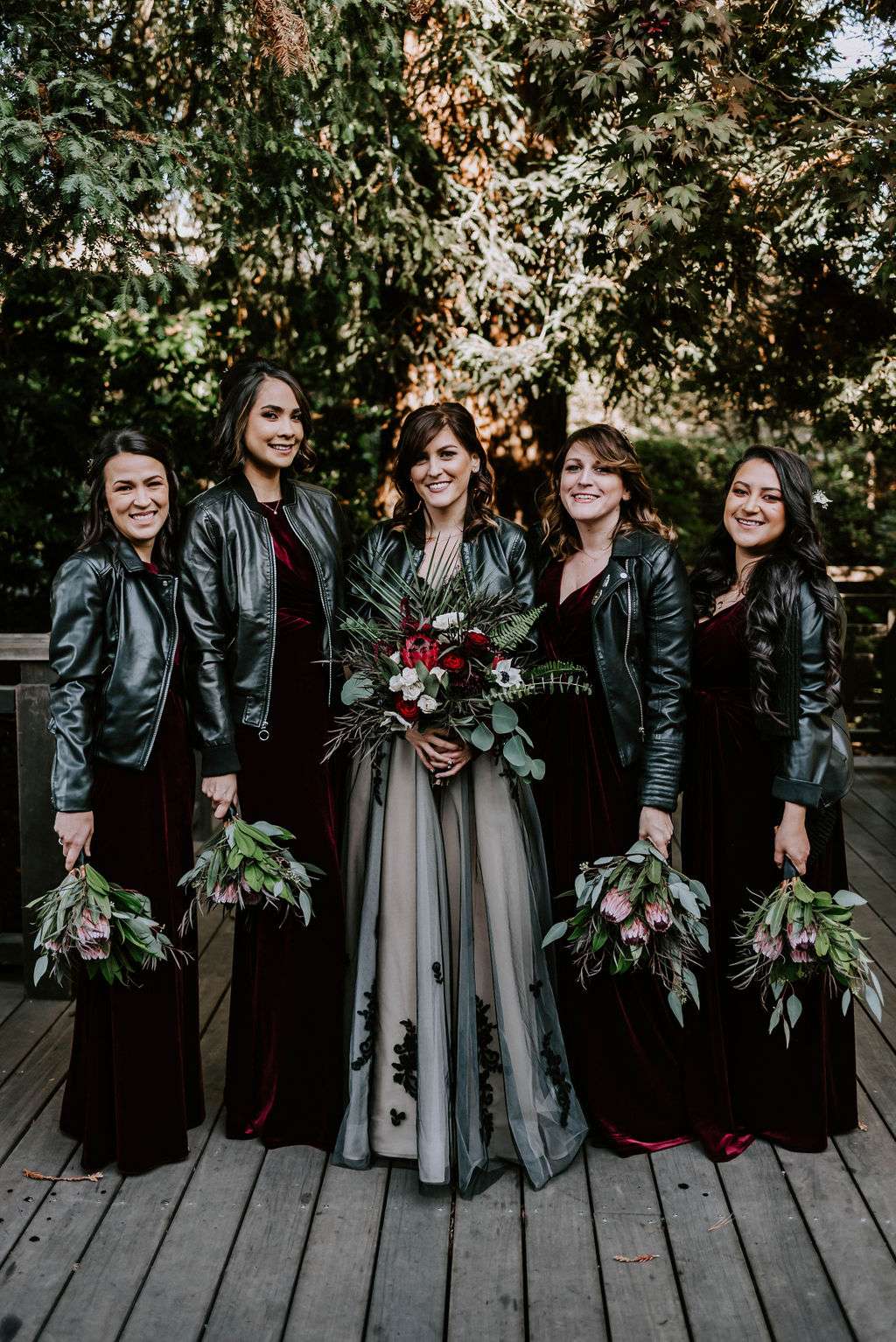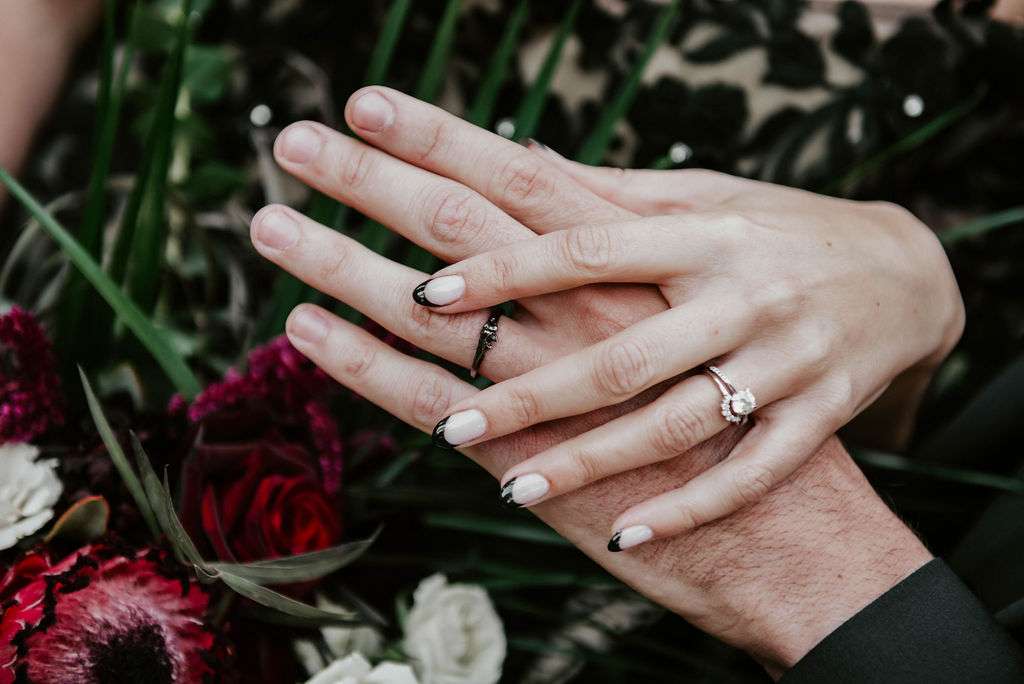 "We both love the spookier and darker things in life so we wanted that to come across in the classiest way possible", she began. "My florist asked me what I meant by gothic when I pitched the floral ideas and I had to be clear that we weren't looking for 'Hot Topic goth' so, no purple, stripes or skulls."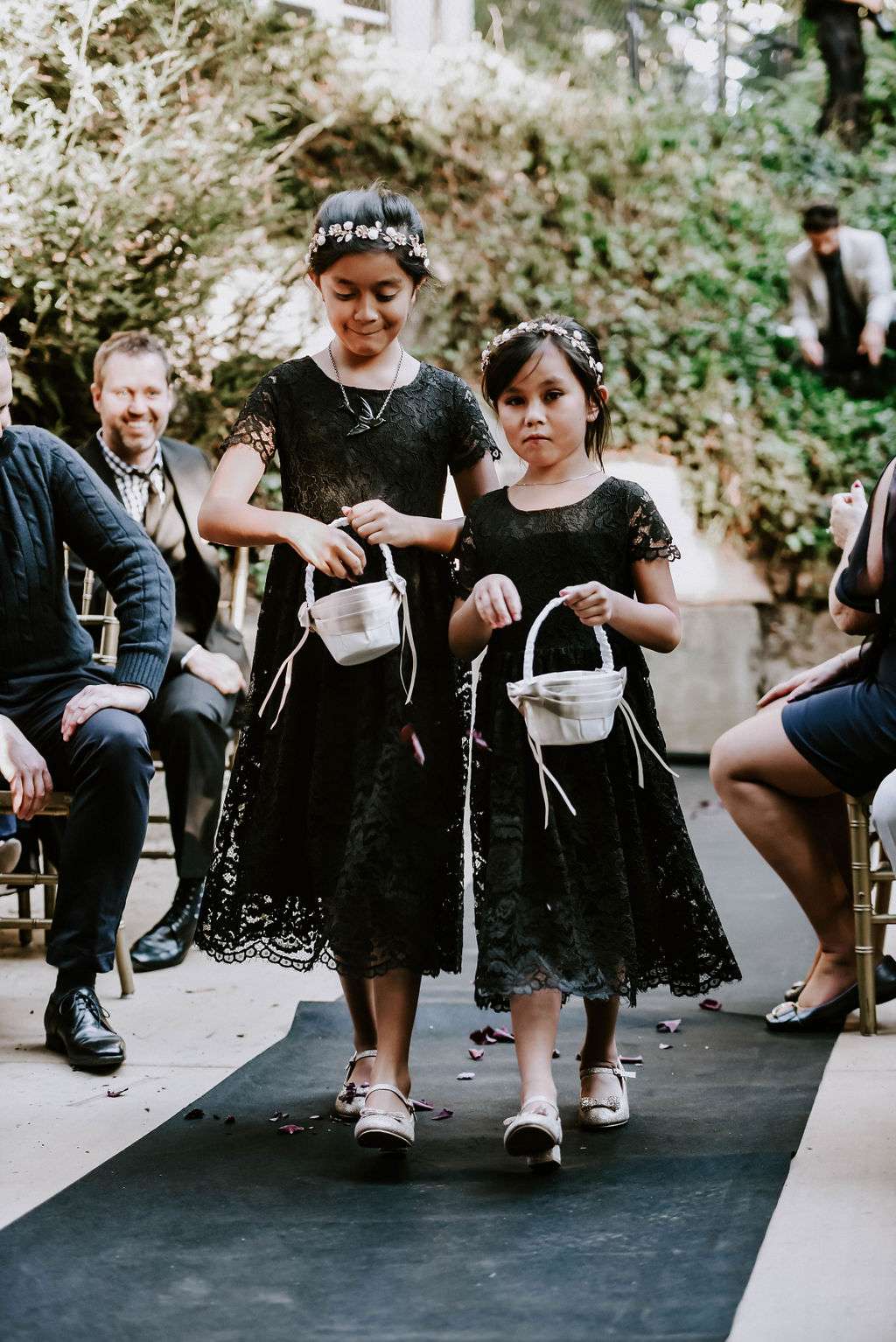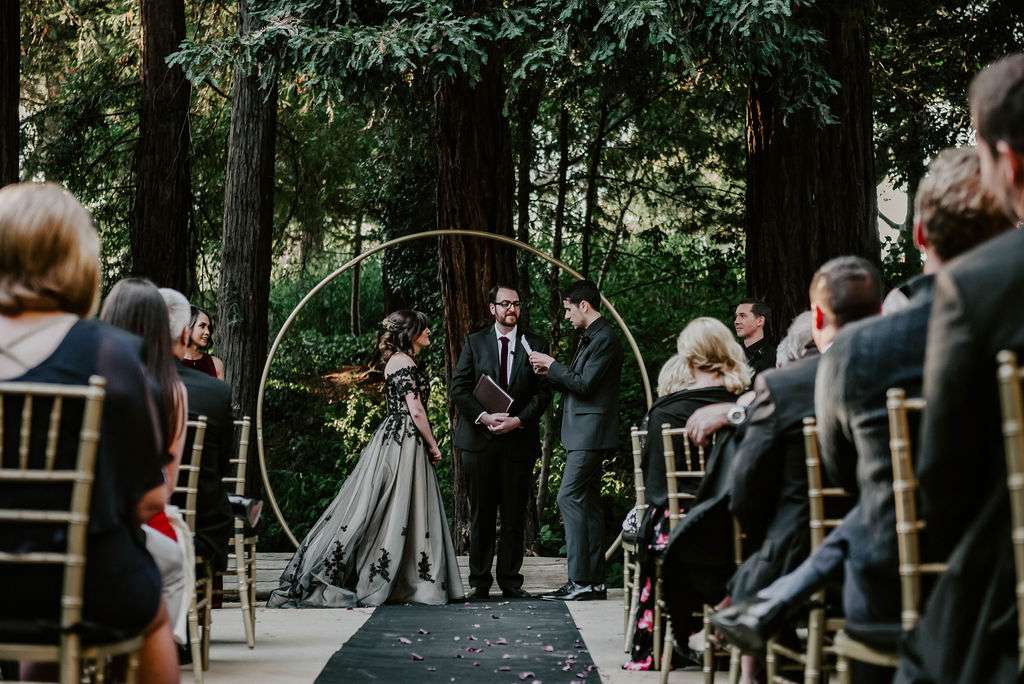 "We tried to keep a classy spooky undertone by using tarot card table numbers and black damask linens with moody flowers. We are also crazy cat people and wanted our cats, Cashmere and Binx, to be represented as much as possible. We had candles of them that turn into skeletons burning at our sweetheart table and our cocktails were themed after them, too. There was a black gin gimlet for our black cat and a pumpkin drink for our senior kitty, Cashmere."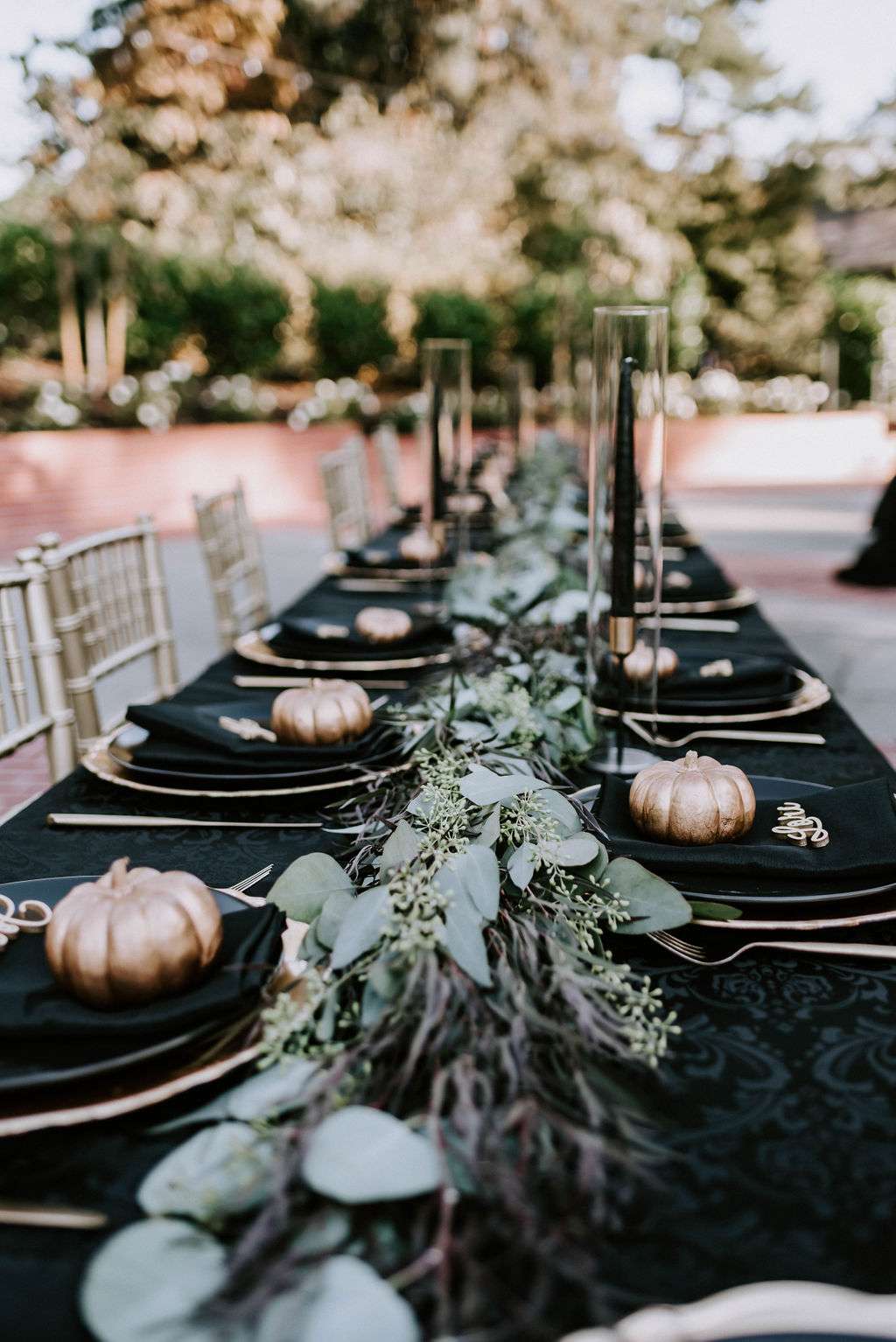 The day was held at Piedmont Community Hall in Oakland, and their handfasting ceremony was held between the trees behind hall. They wrote personal vows and ended the ceremony with a Game of Thrones quote to seal the deal – 'I am his and he is mine, from this day until the end of our days' and 'I am hers and she is mine, from this day until the end of our days'.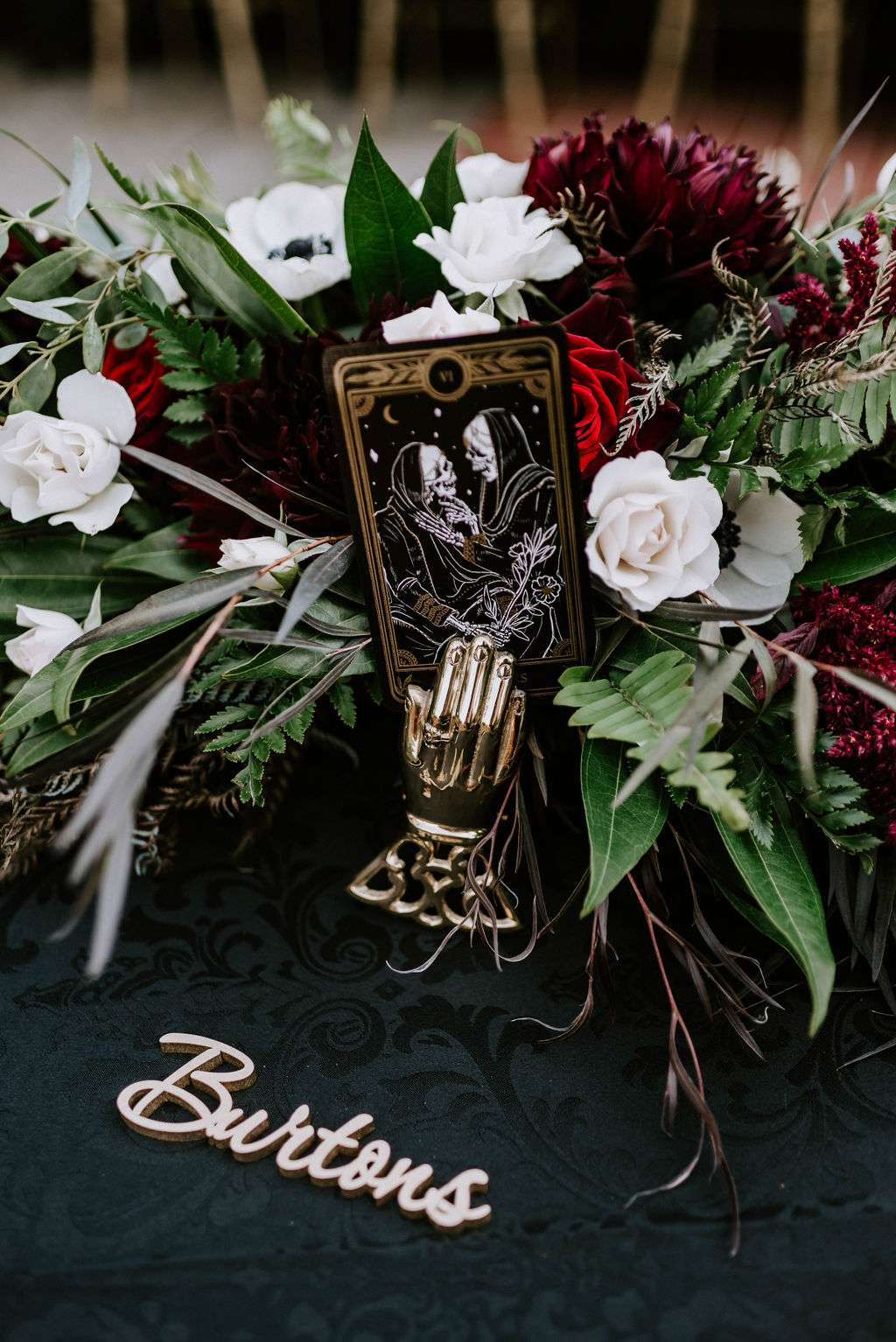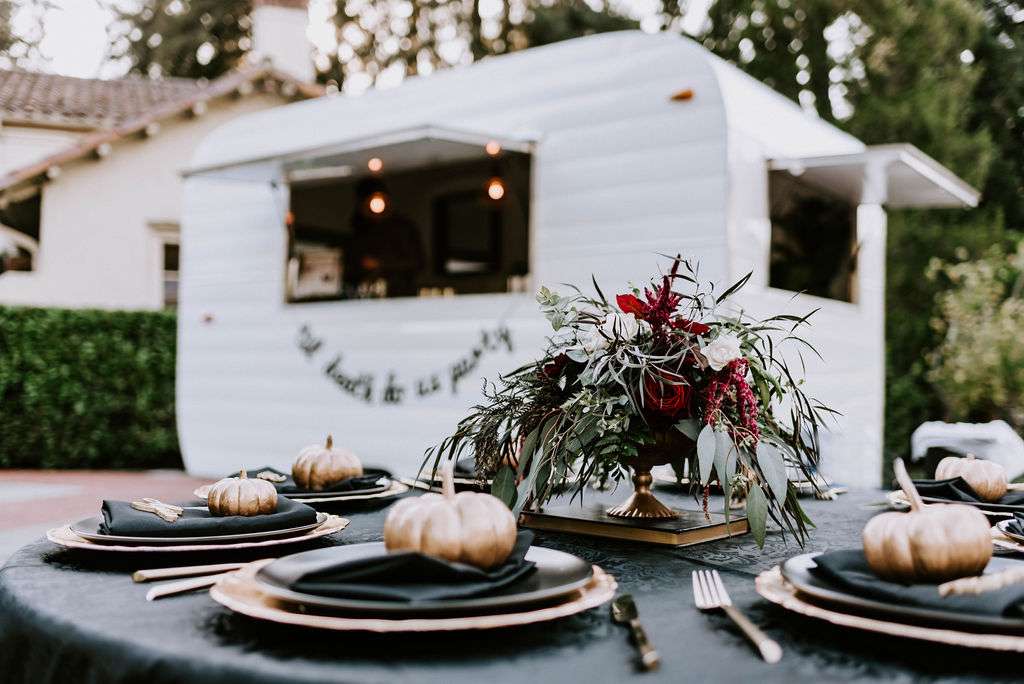 Decor-wise they included autumnal, spooky and gothic touches such as pumpkins, which were placed on the dinner plates as flavors. "I learned the hard way that you cannot completely cover the pumpkin or it will rot!" Noelle said. "So, leave a breathing spot at the base if you want to try that at home. Getting to personalise every detail was the best part of the wedding. I loved being able to piece together all of the tiny details that represented us and seeing it all become one perfect picture."