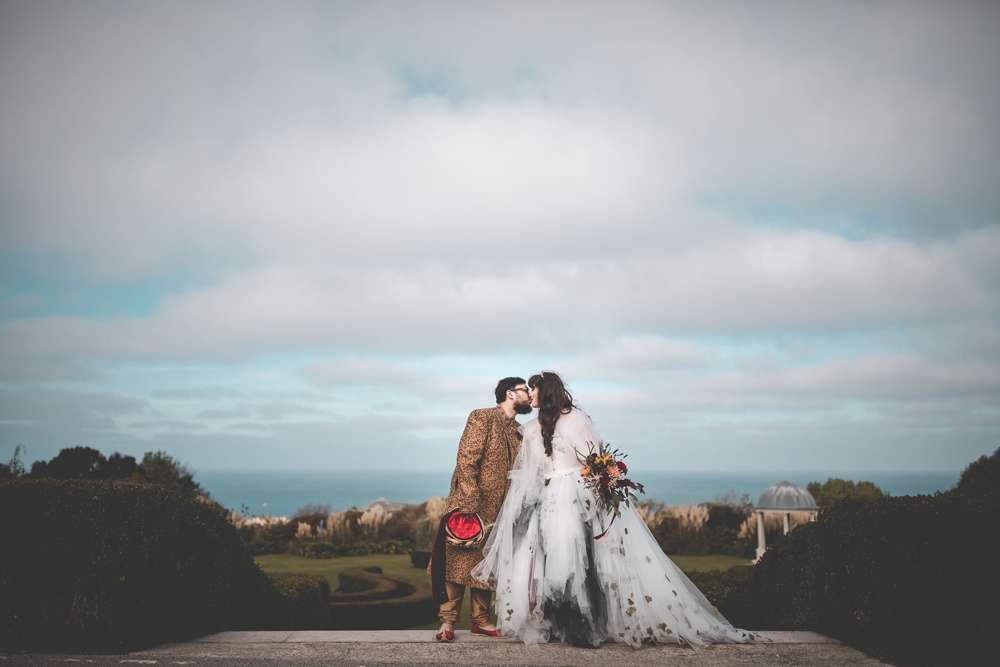 There is NOTHING we love more at Rock n Roll Bride than celebrating the uniqueness of each and every person, and each and every wedding that we publish. If I've said it once, I've said it a thousand times, what makes Rock n Roll Bride so great, what makes our features so diverse and unique… IS YOU. You and your utterly gorgeous celebrations of love!
Annabelle and Ibrahim were married in October. They wanted their wedding to be a celebration of both of their backgrounds – the groom's Pakistani heritage, and the bride's love of books and writing.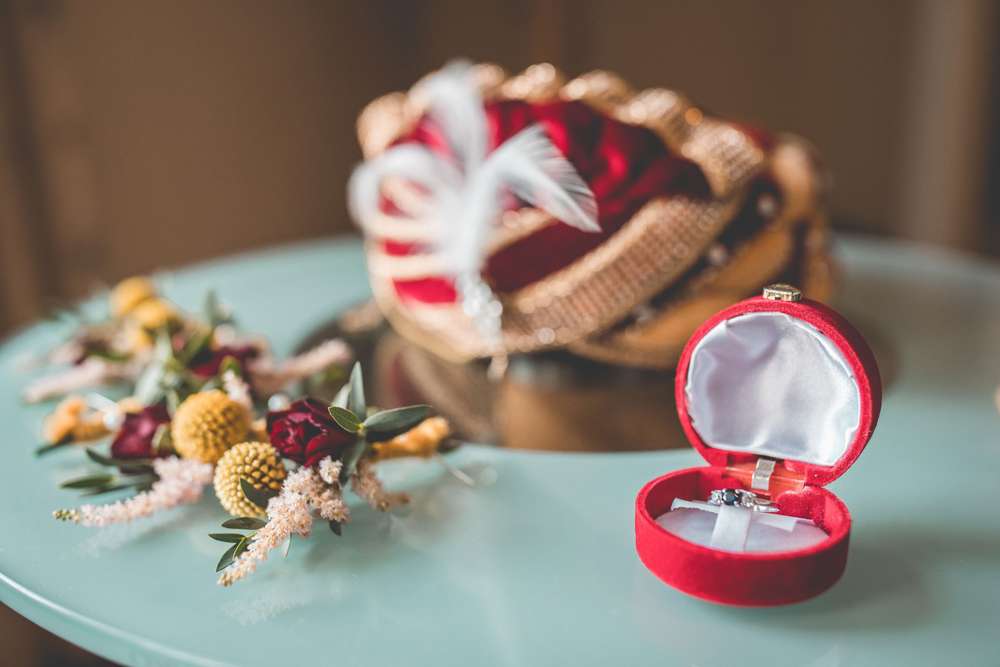 "I am a writer and huge lover of stories, especially of the fantasy kind", began the bride, "and Ibrahim is half Pakistani. This helped a lot of our décor and what we wore. We love to celebrate each other and what makes us unique, and that's where our inspiration stemmed from. We combined my love of stories and fantasy and Ibrahim's love for his Pakistani culture and laced them together to create something that appeared autumnal overall." Their wedding was flooded with hues of red, gold, orange and green, which worked perfectly for the season too.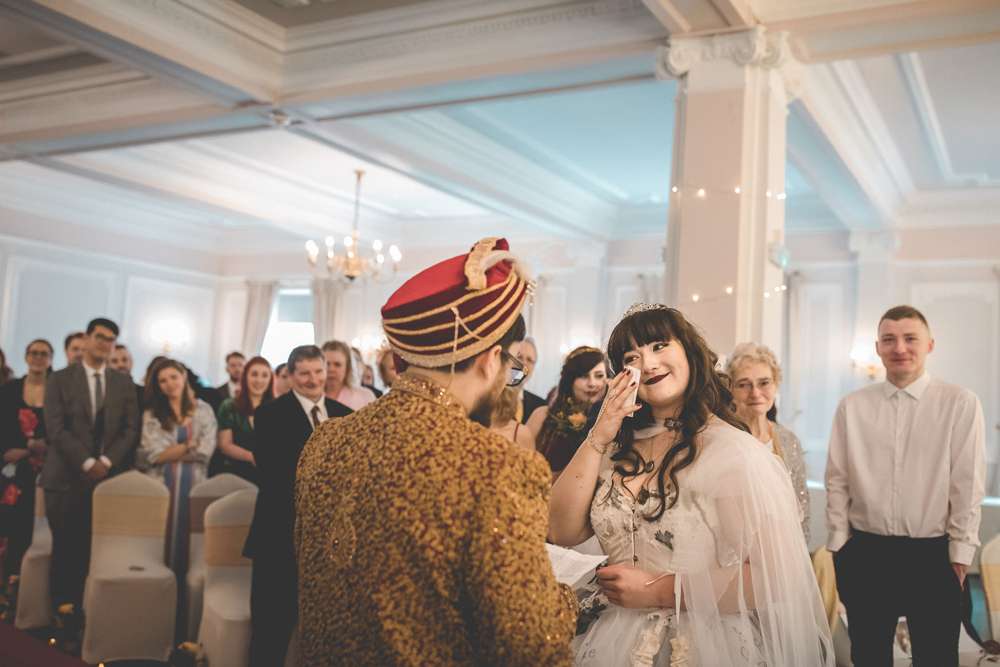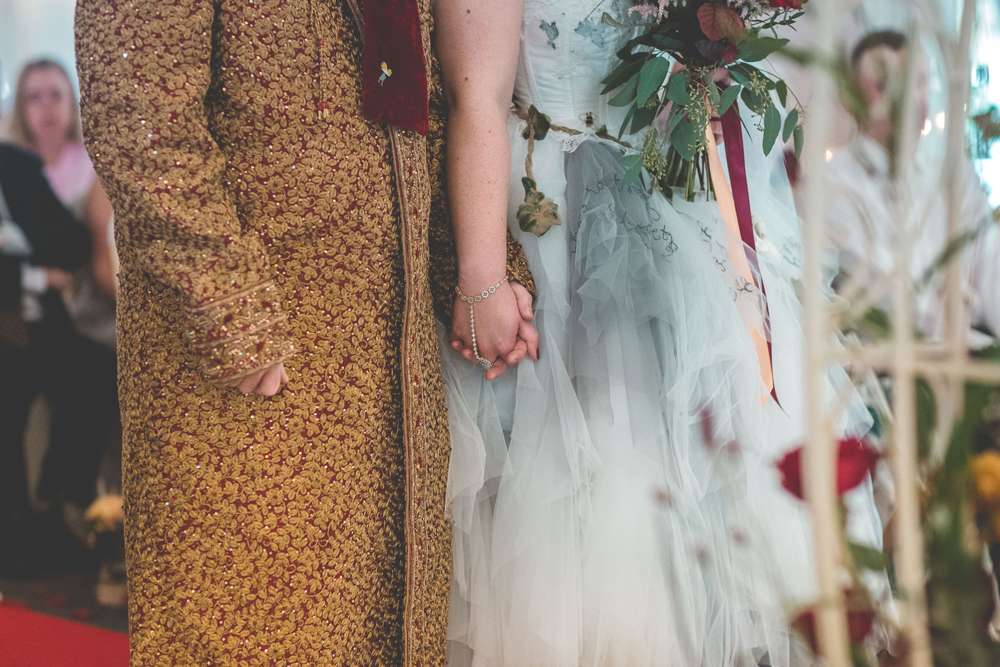 They were married at Tregenna Castle in St Ives. "Out the back it has a secret garden, and past that is a woodland walk",Annabelle continued. "It was here we got to play in the trees and take such wonderful and fun photos. When we went to have our photos in the trees, it felt like they'd come to be a part of our day."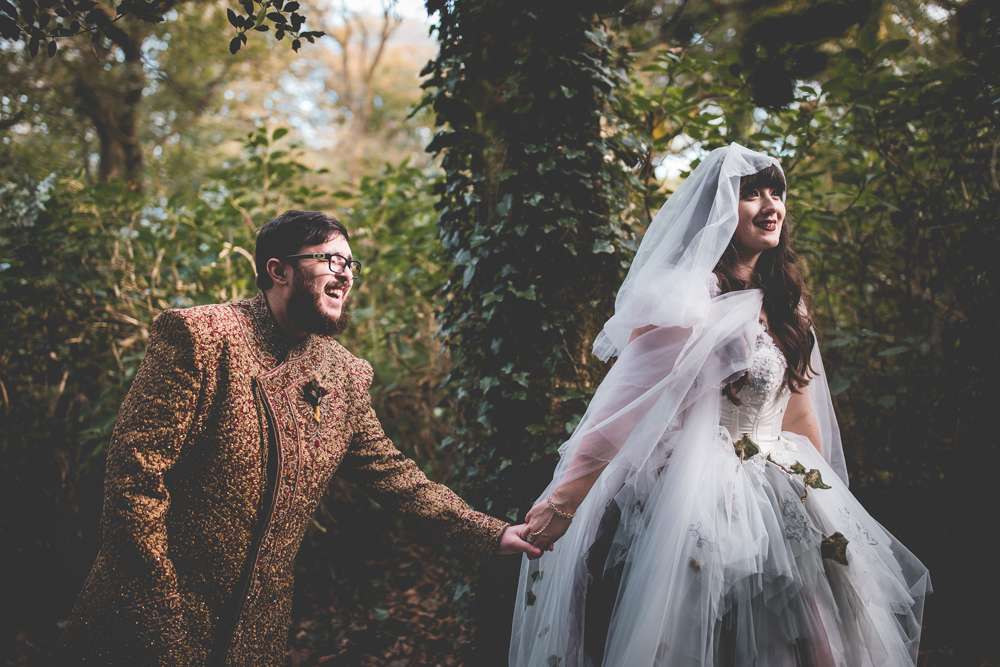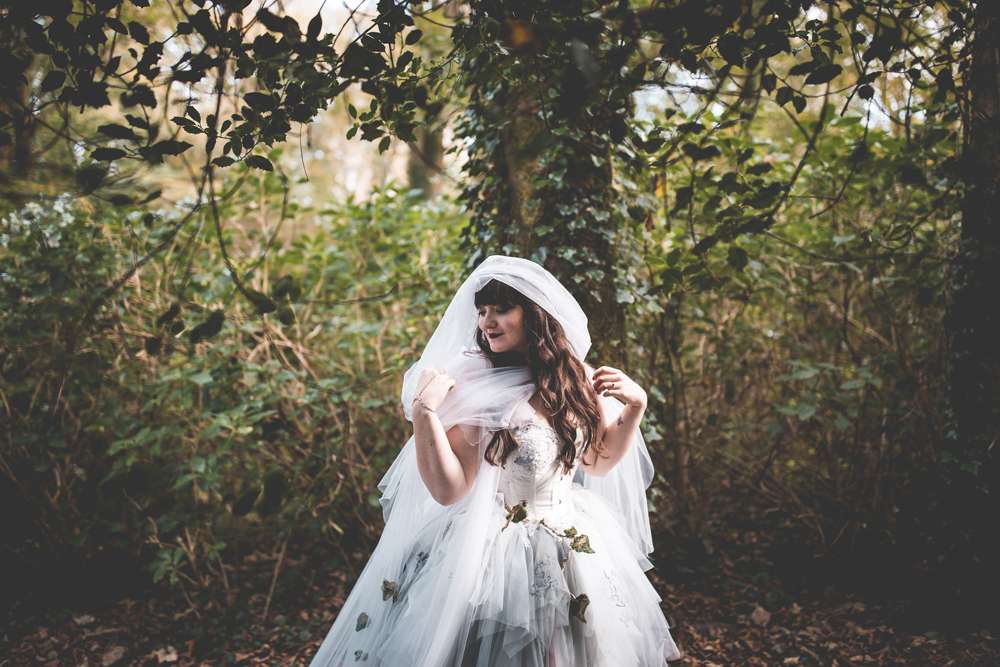 Annabelle's STUNNING dress and cloak (!!) was made for her by Rosie Red Corsetry. "Originally, I wasn't that bothered about the dress and I wasn't going to spend any more than £1000", she said. "Why would I when I was only going to wear it once? But everything felt so typical and plain. Then, I discovered Rosie. Her dresses had no limits, certainly weren't typical, and could be tailored to you. I noticed she embroidered bees out of beads and I fell in love. As soon as I met her in person to try dresses on, I knew I'd found my dress, even though I wouldn't actually have it made until a year later. It became one of my favourite parts of the wedding. It was so full of heart and so creative, I absolutely adored it and didn't mind that it cost a bit extra. I ended up being adorned in tulle, with a hidden piece of yellow in the skirt that was dedicate to my mum as she passed away two years ago but she was a ray of sunshine to me. The last paragraph from my favourite book was embroidered into the top of the skirt, from a book called Ash by Malinda Lo which is a Cinderella retelling except the main character ends up with the huntress. As a huge lover of books and a writer myself, it meant a lot to have this involved in my dress. This is all without mentioning the tulle cloak that had ivy leaves spilling down the back, or the little badge she made my dad which was an ivy leaf with a beaded bee perched on, just like from my dress. I was overwhelmed by Rosie's attention to detail. She is my fairy godmother."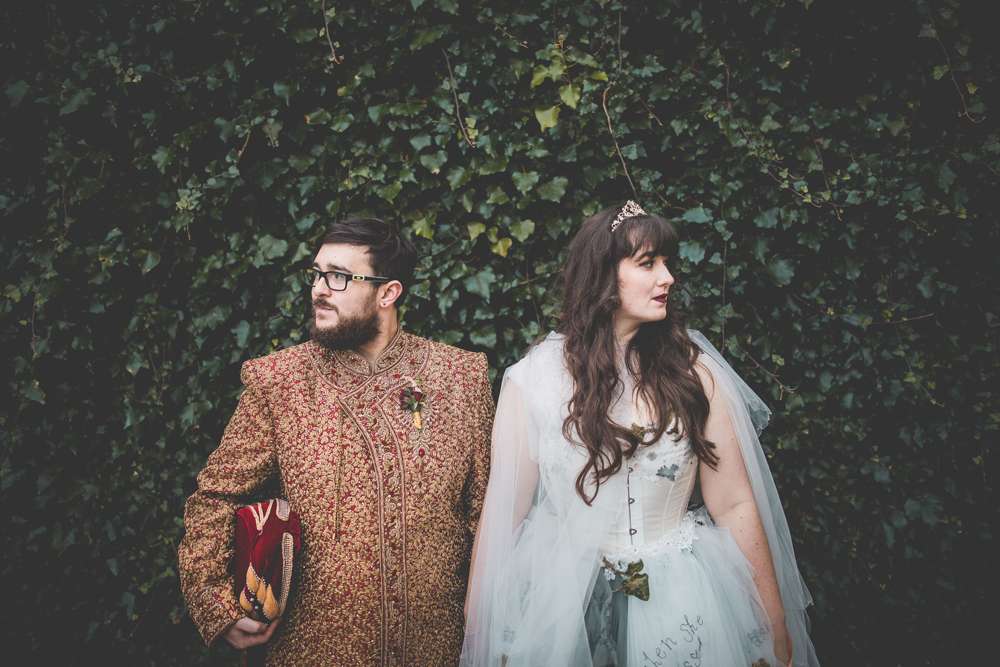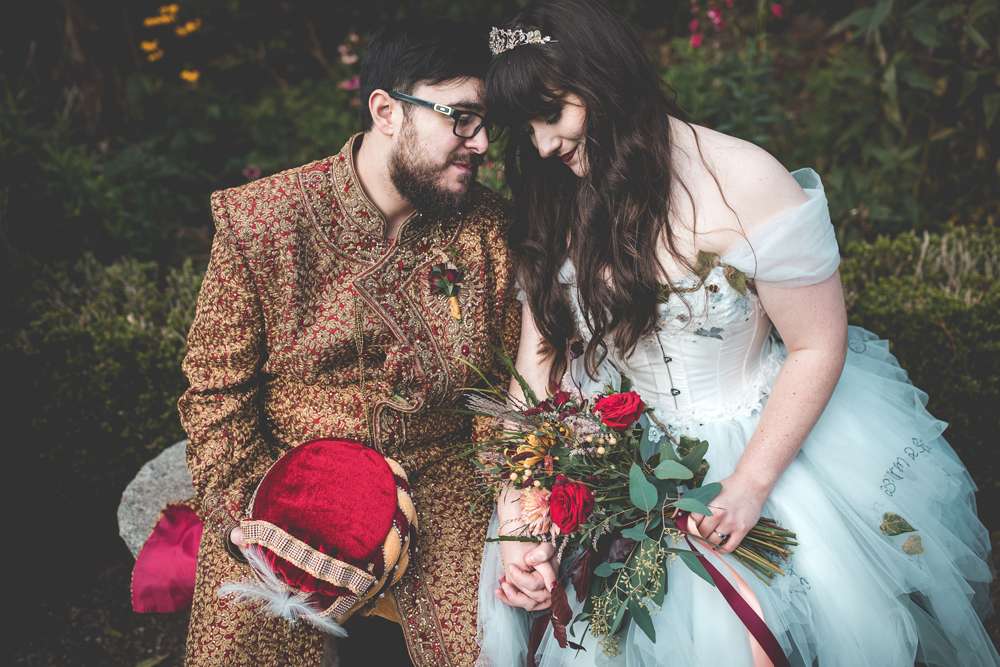 "I also wore a locket that had a lock of my mum's hair in. It was very important to me to have it on that day, but at the end of the night after dancing so hard, the locket fell and snapped open, so the lock of my mum's hair was on the floor. It was a shock when it happened, but I was in such high spirits that it made me smile, despite everyone's concern around me. It felt like she'd made sure she was there somehow, and that she wanted to join in with all the fun. I was also given a special bracelet from Ibrahim's daddoo (his nan on his Pakistani side), which had a ring attached to be worn on the middle finger. It was a lovely way of incorporating some of Ibrahim's heritage into my outfit."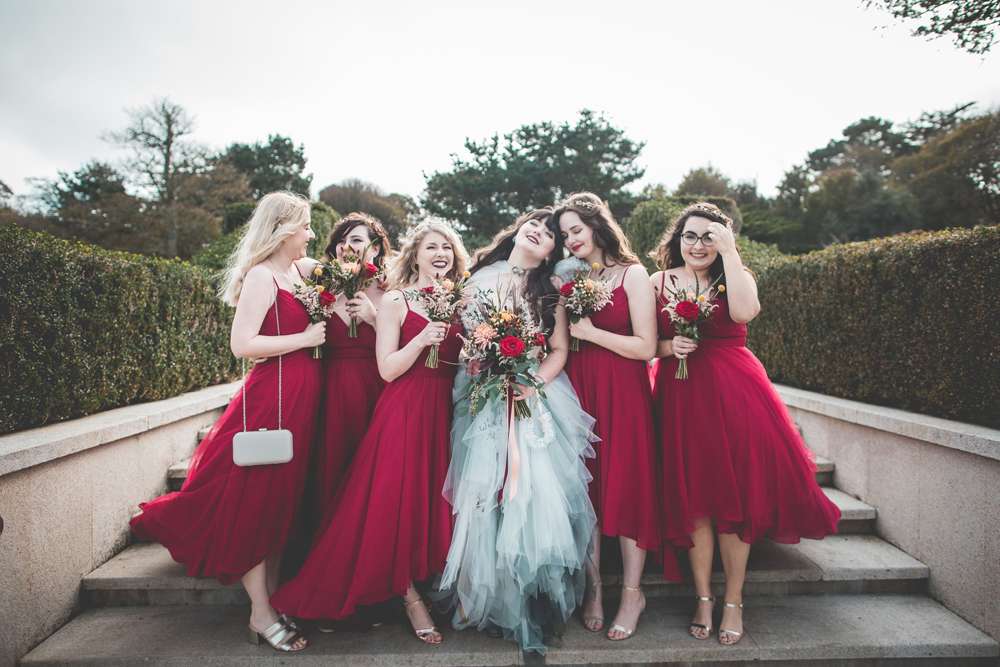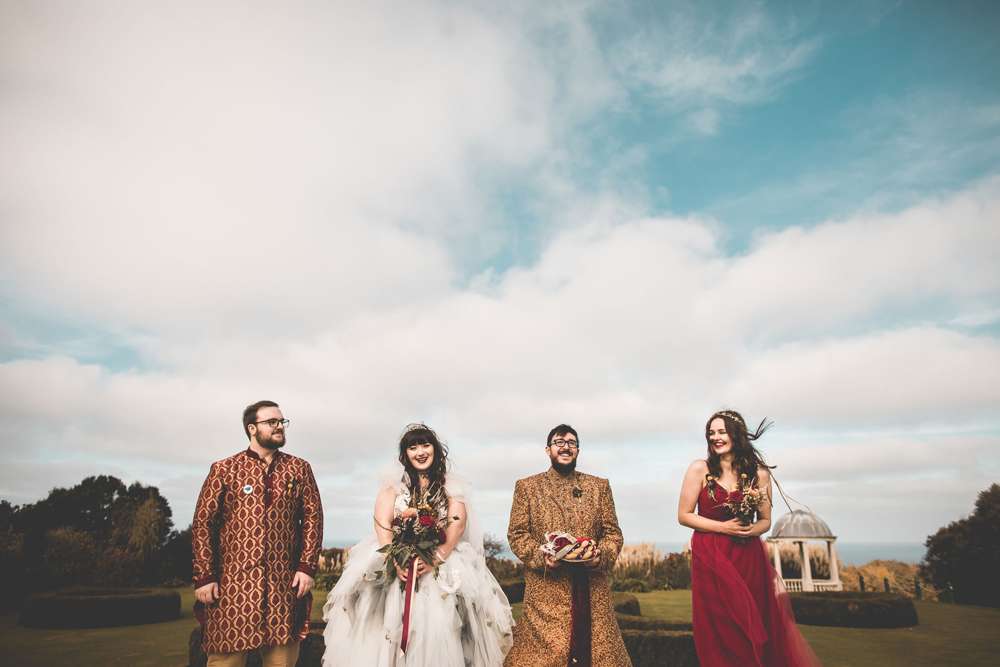 Although they followed the traditional wedding format, adding those little touches to make the day their own was really important to them both. Ibrahim wore a sherwani to represent his Pakistani heritage, Annabelle wore a dress embroidered with words from her favourite story. They also included lots of references to bees.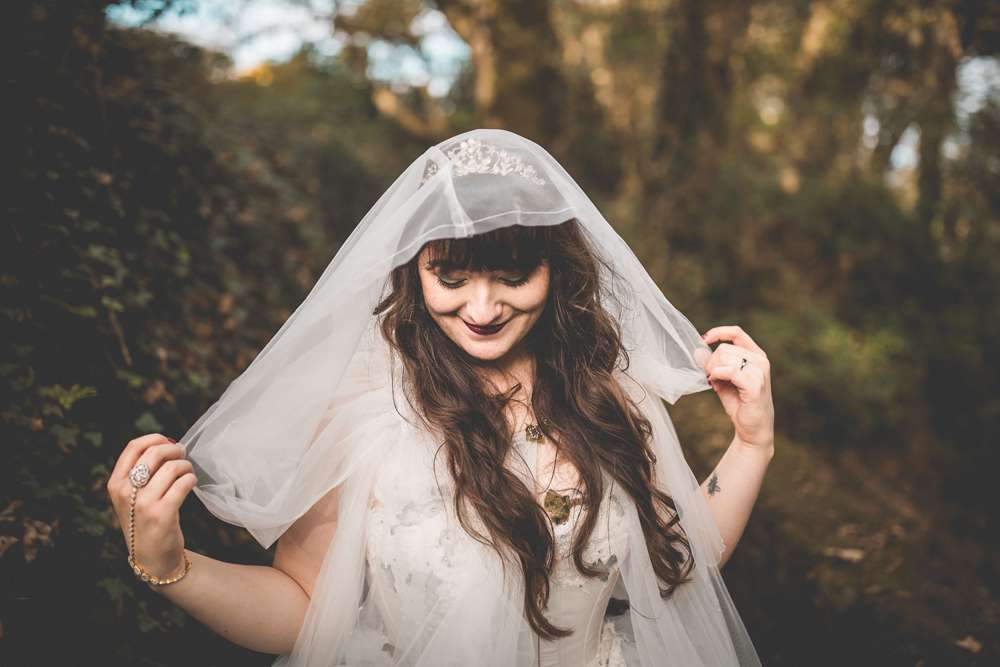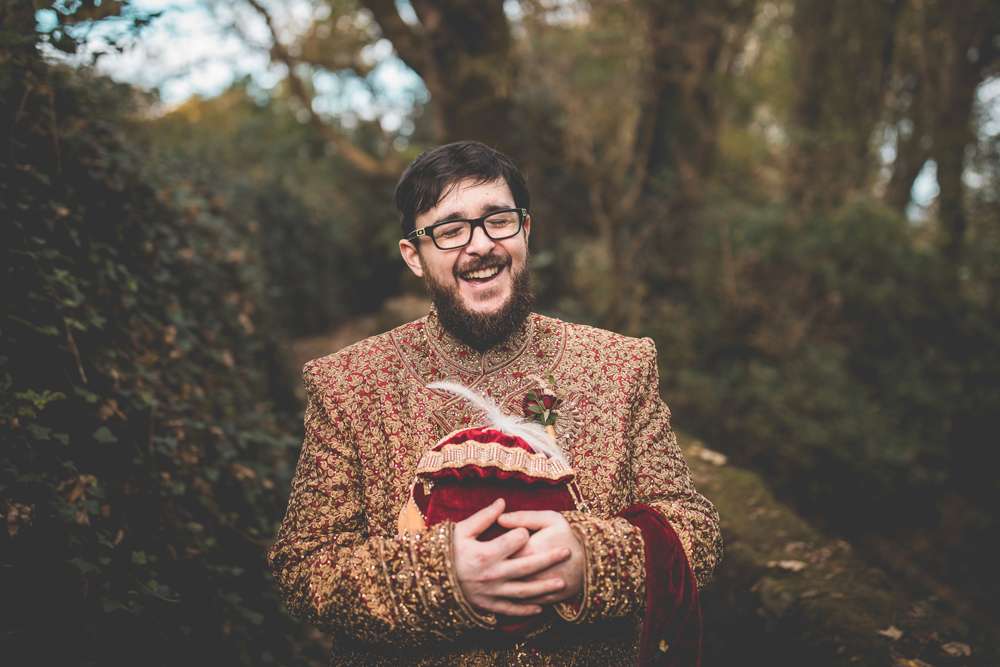 "We both love bees and cats", she said. "Bees were on our cake, embroidered on my dress and I have some tattooed on my forearm. When we were having our photo shoot with our bridal party outside, despite it being the end of October, a beautiful little bumble bee flew into one of the bouquets! And to top it all off, Ibrahim is a huge cat lover, and a gorgeous black cat came to visit at the end of the day. He was a real show-stealer, but we didn't mind. He was lounging around on people's laps and was very happy with all the attention."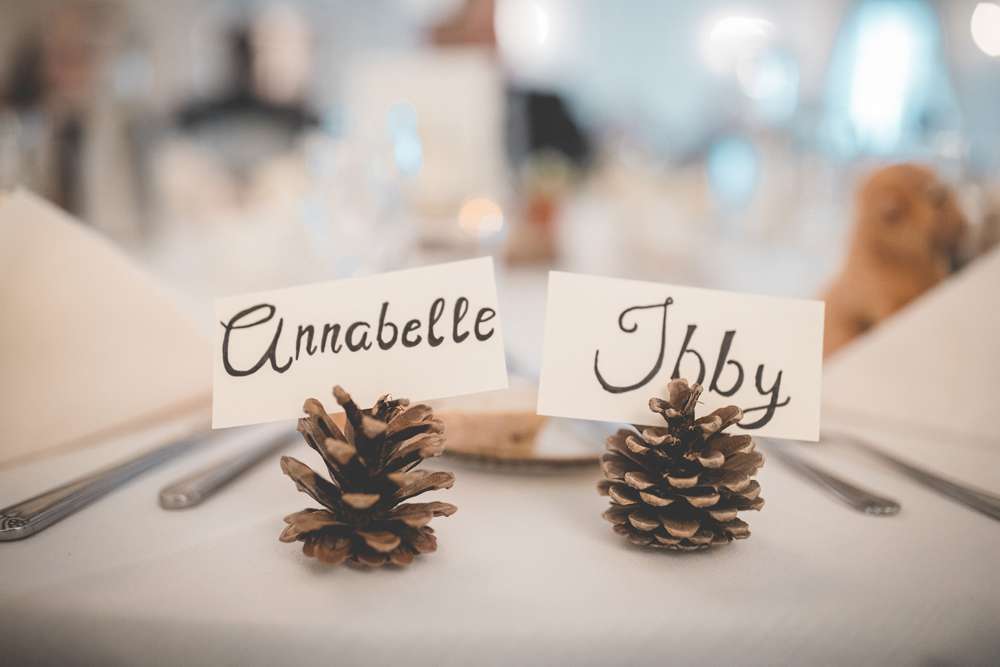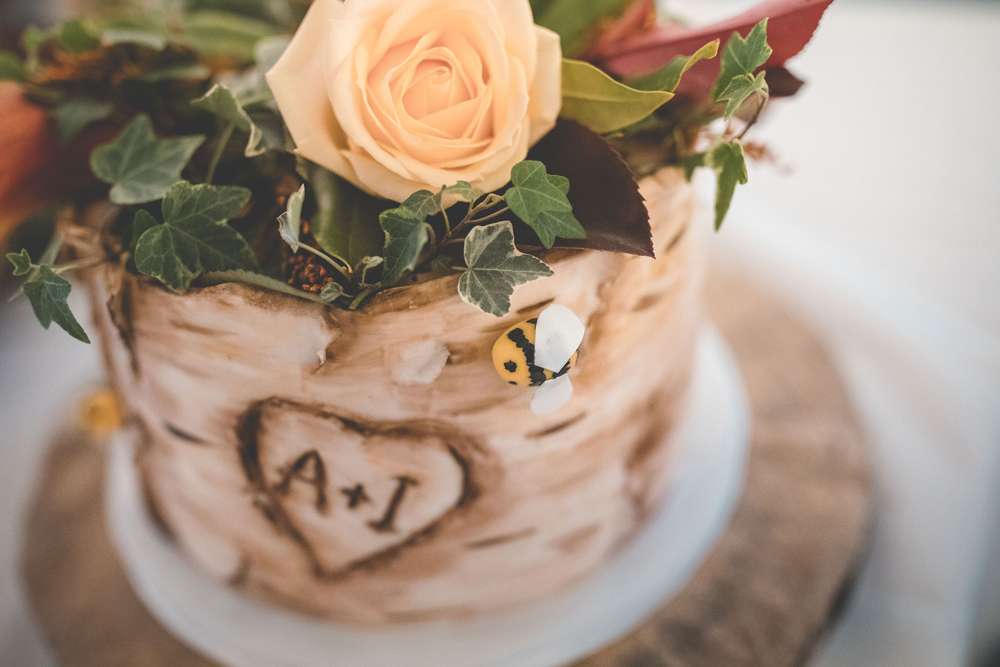 "The thing I wish I'd known beforehand is that so much of it doesn't matter", Annabelle concluded. "It's hard not to make a big deal out of it because it's so exciting and one of the biggest days of your life, but when you look back you won't remember the band you spent lots of money on, or if you spilt wine down your dress – you'll remember all the smiles and joy that radiated. If we could go back and tell ourselves to not spend as much money because they wouldn't matter, we would! You don't need a fancy hotel, and you don't need a fancy band. You can make things pretty with your own skills (although I don't think I would cut out a florist even if we did it again – as much we could do ourselves, the floral decoration was an expense I was happy we made!) and just spend money on what really matters."