Lucy is obsessed with autumn and Halloween so always knew she wanted to get married in October. She also loves to read, and Toby is an English teacher so together they came up with the idea of having a gothic literature themed wedding with touches of Halloween and fairytale aesthetics thrown in for good measure!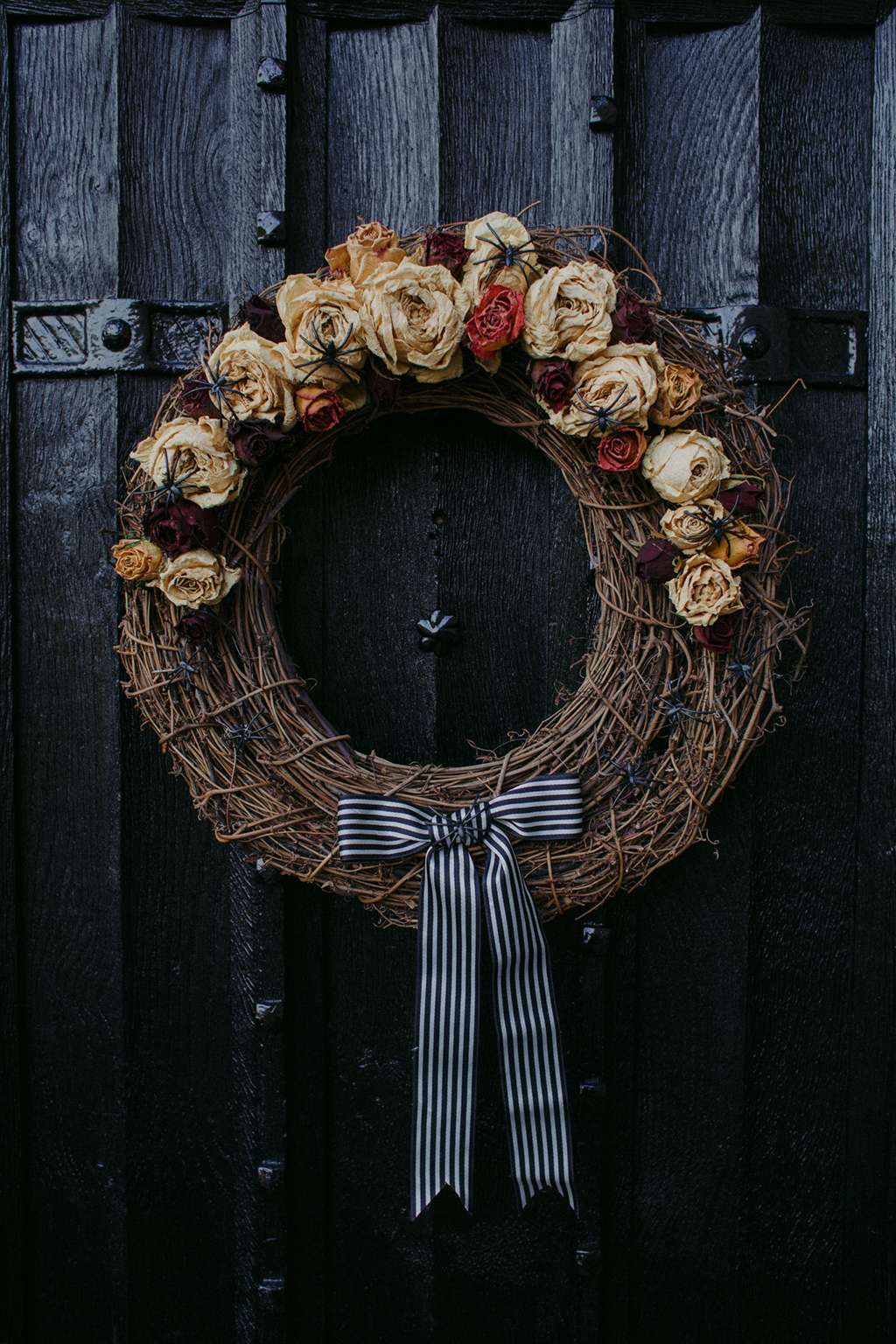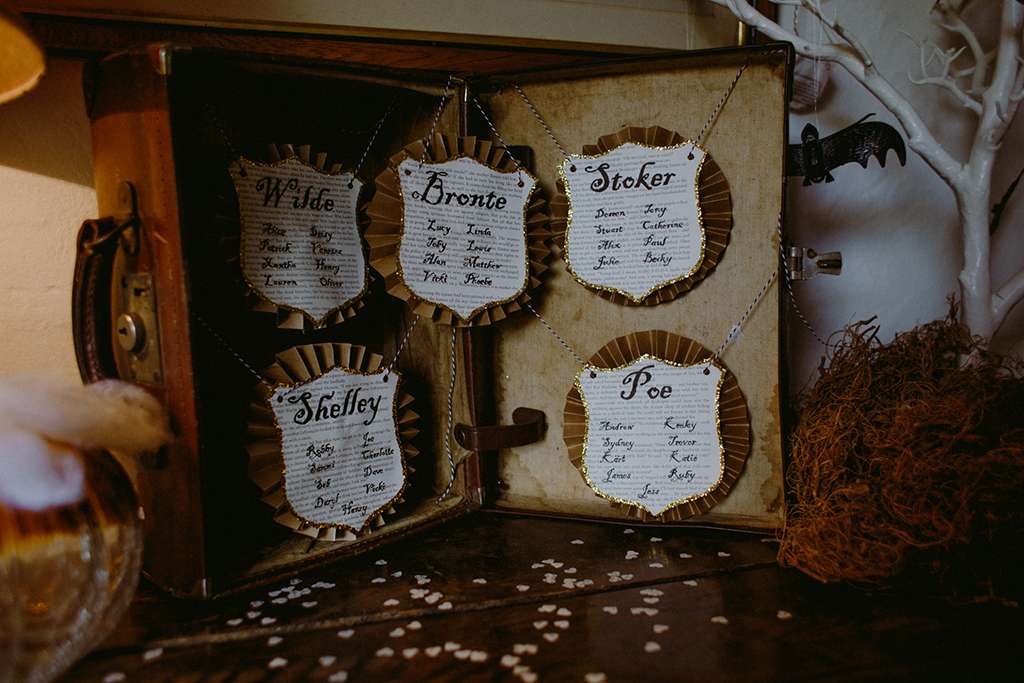 They spent quite a while looking for the perfect venue but when they found Butley Priory in Suffolk they were so inspired and immediately came up with lots of ideas of how to theme the already amazing 14th Century former monastery. "We did spend a long time finding the perfect venue," explained Lucy, "but after that everything else fell into place really quickly. We loved planning so much!"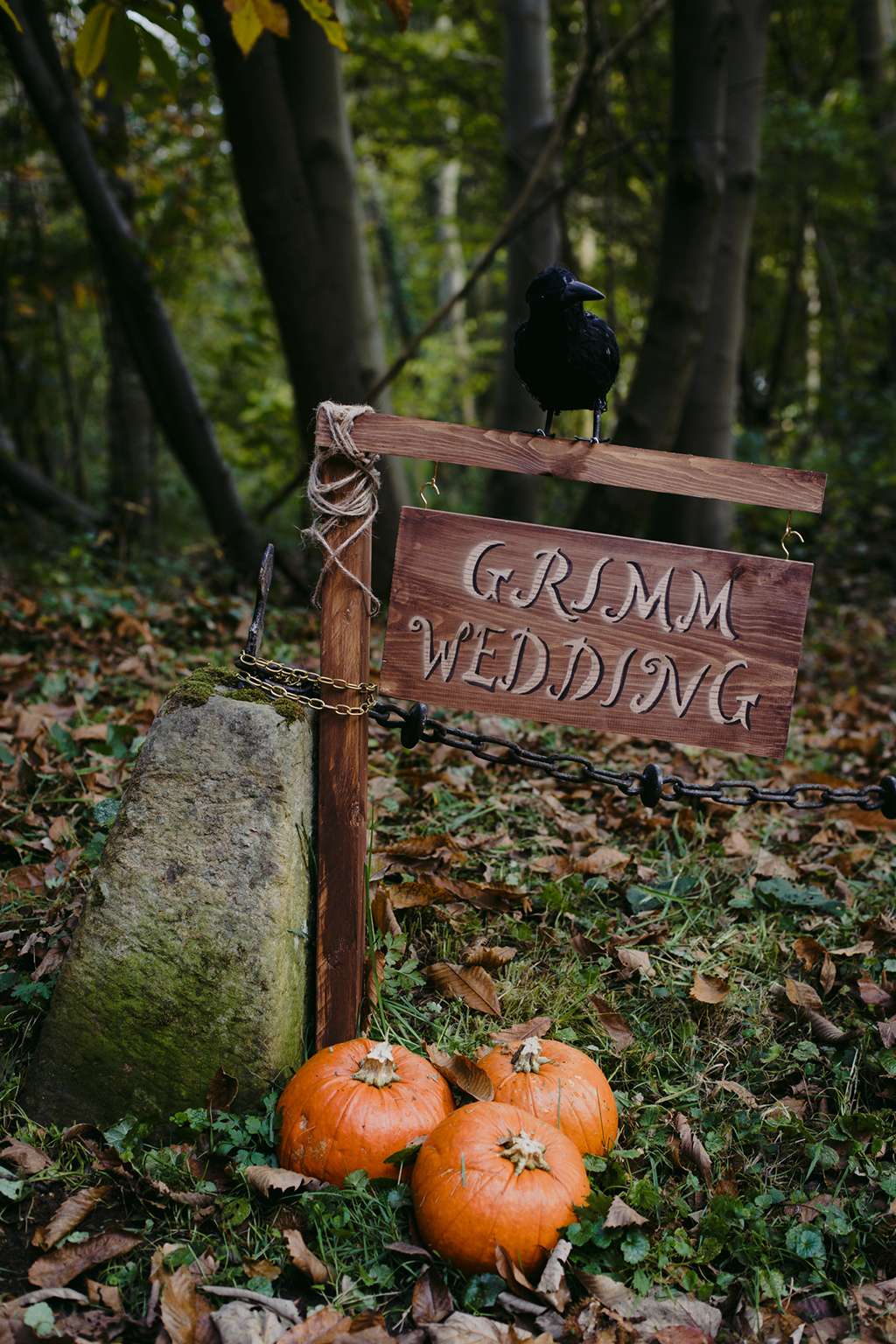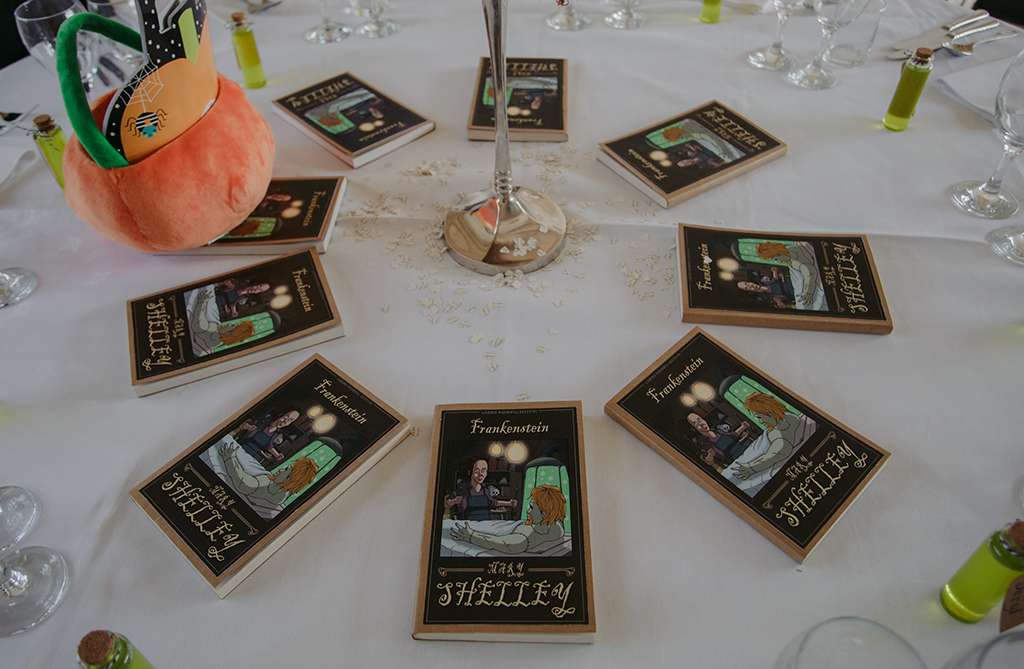 As well as dabbling in DIY, the couple spent months collecting anything that looked adequately spooky enough to fit with the theme. They themed each table after a gothic novel and gave each guest a copy of the book as their favour. Toby re-covered these books with his own illustrations of the story featuring them as characters. Lucy painstakingly made customised place settings for each one. "My favourite DIY project was making potion bottles to go into a potions cabinet along with an old cauldron that we bought," she said. "I spent days making labels and ageing jars so it would look authentic." They dried flowers and arranged them themselves, buying them in dribs and drabs the months leading up to the wedding to help spread the cost.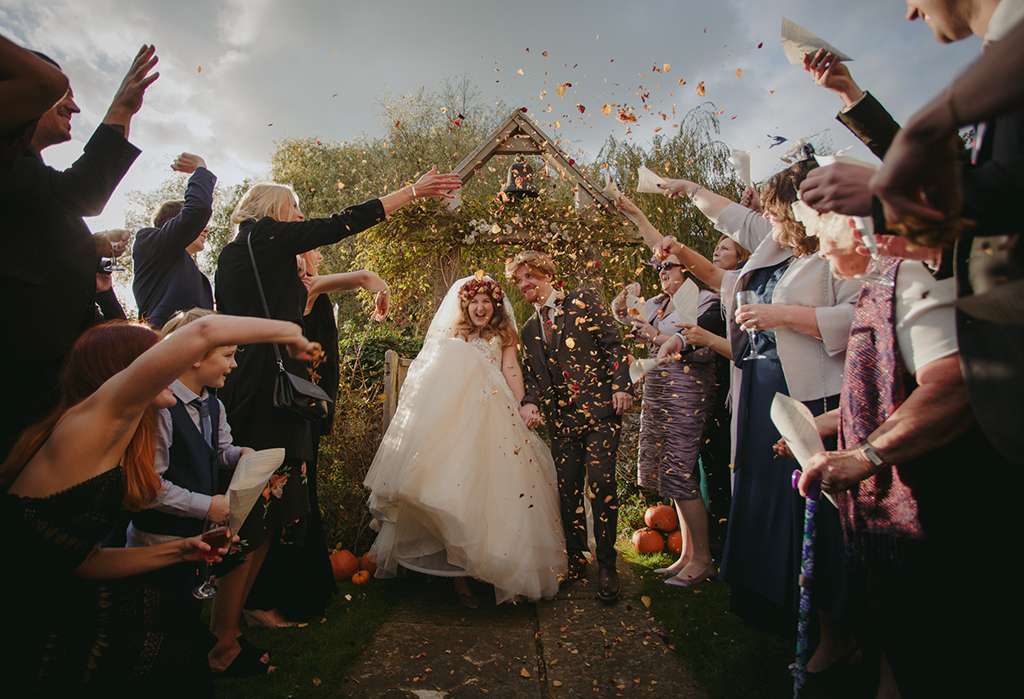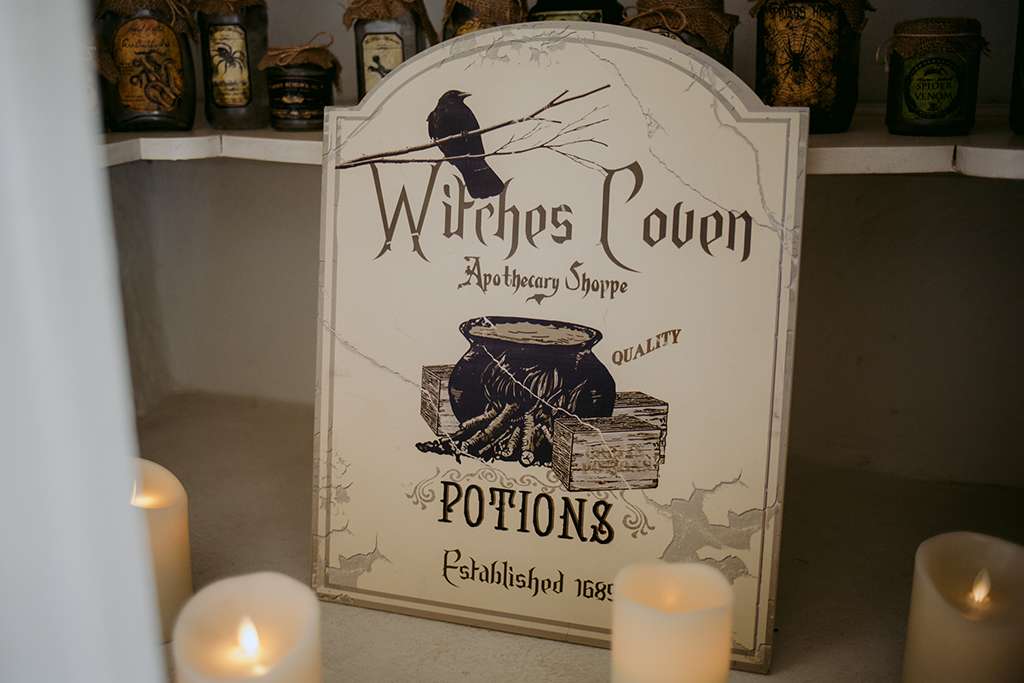 Their ceremony was held in the drawing room of Butley Priory, a stunning room with high vaulted ceilings, chandelier and wall-to-wall book cases. They had two readings; one from Winnie the Pooh read by Lucy's brother, and the other read by a friend who introduced them. "Because we had chosen to get married in October we were happy to accept whatever weather we got on the day, however we were so lucky to have beautiful sun-shine which meant that after the ceremony we were able to enjoy the beautiful garden and surrounding woodland.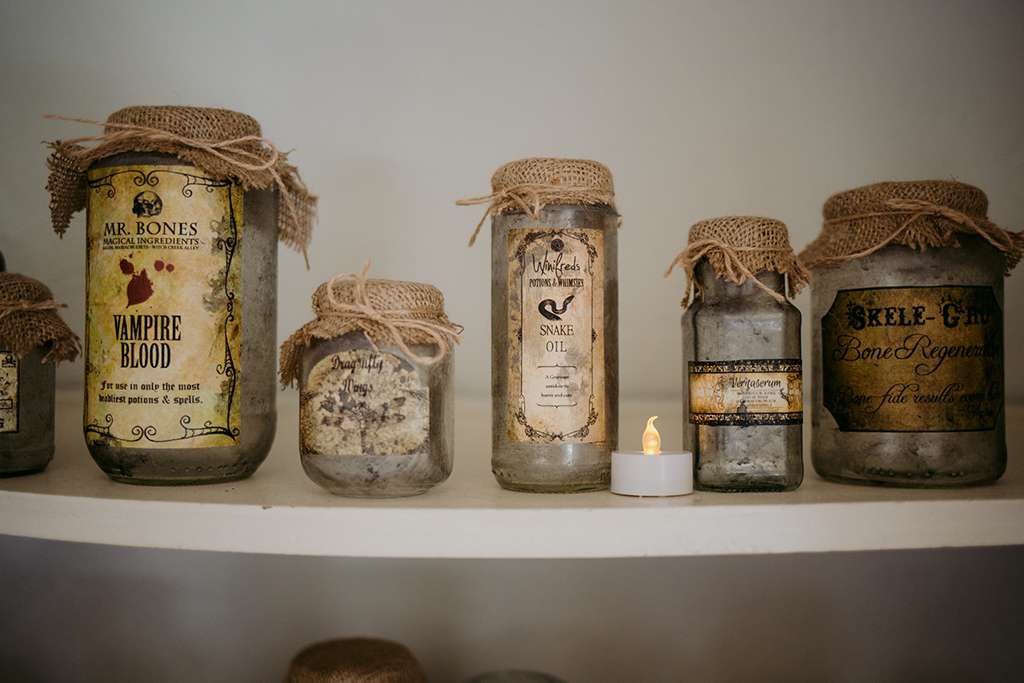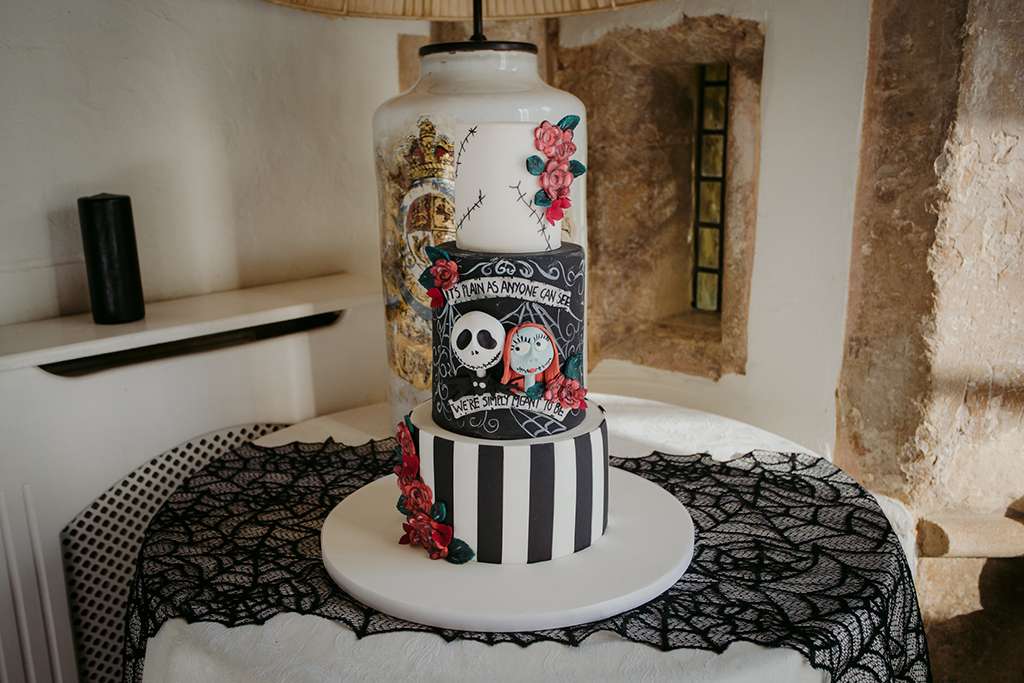 A memory that really stands out for the couple was going into the woods after the ceremony to have pictures taken and witnessing a once-in-a-lifetime moment. "We had bought some coloured smoke bombs to experiment with and whilst we were getting ready we heard some strange snorting and grunting sounds coming from the trees behind us, when a stag and deer ran out of the trees and circled around us! It was equally terrifying and amazing at the same time and made for some great photos."