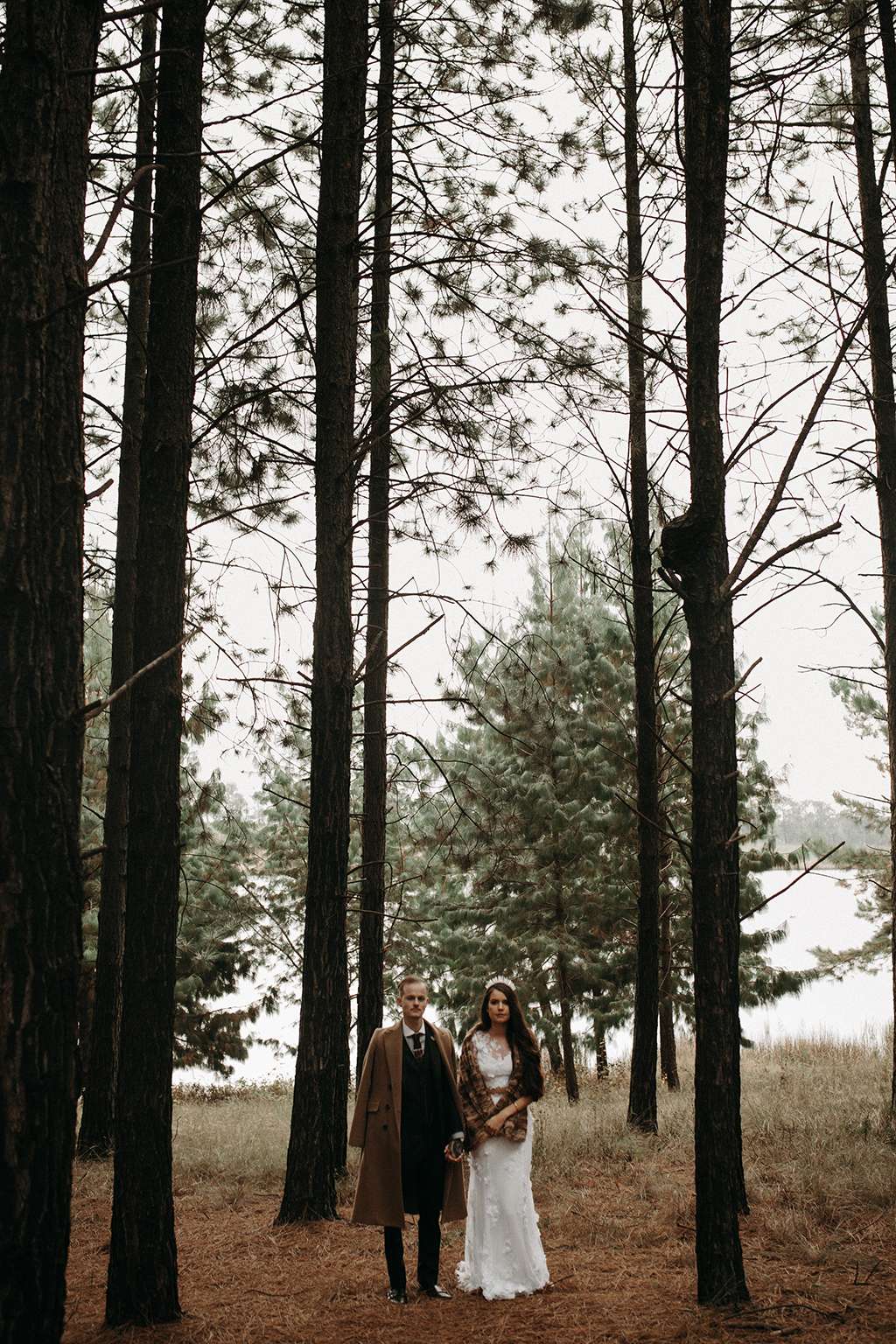 Travis and Romey met five years ago, and were obsessed with each other from the moment they laid eyes on one another. It took a year for them to pluck up the courage to make a move, but once they did – the rest, as they say, is history!
Their focus for their wedding day was to choose what they liked, and to make their day unique to them. Their venue, Haycroft Farm, allowed for them to have their humanist ceremony in the beautiful pine forests on the grounds. It was performed by Romey's sister, which made for an extra-special and emotional moment.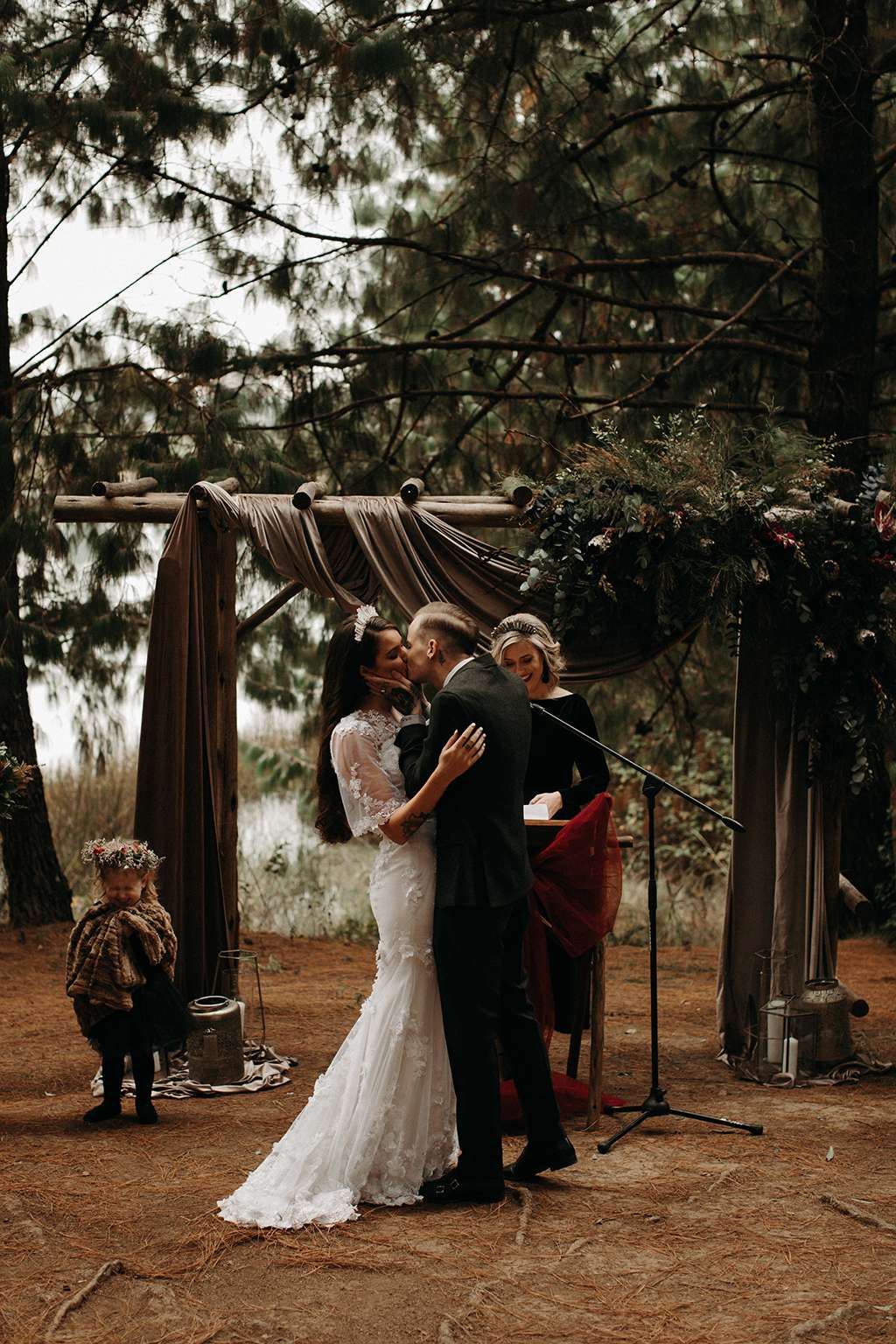 "The ceremony was my favourite part of the day," said Romey. "Walking arm in arm with my dad through the forest to the clearing where our ceremony took place, was an amazing feeling. Then seeing all the people I love in one space, looking at me with smiles on their faces really filled me with so much joy. Finally, seeing my husband with tears rolling down his face at the end of the aisle absolutely so me off – I could barely get through reading my vows! It all felt like a dream."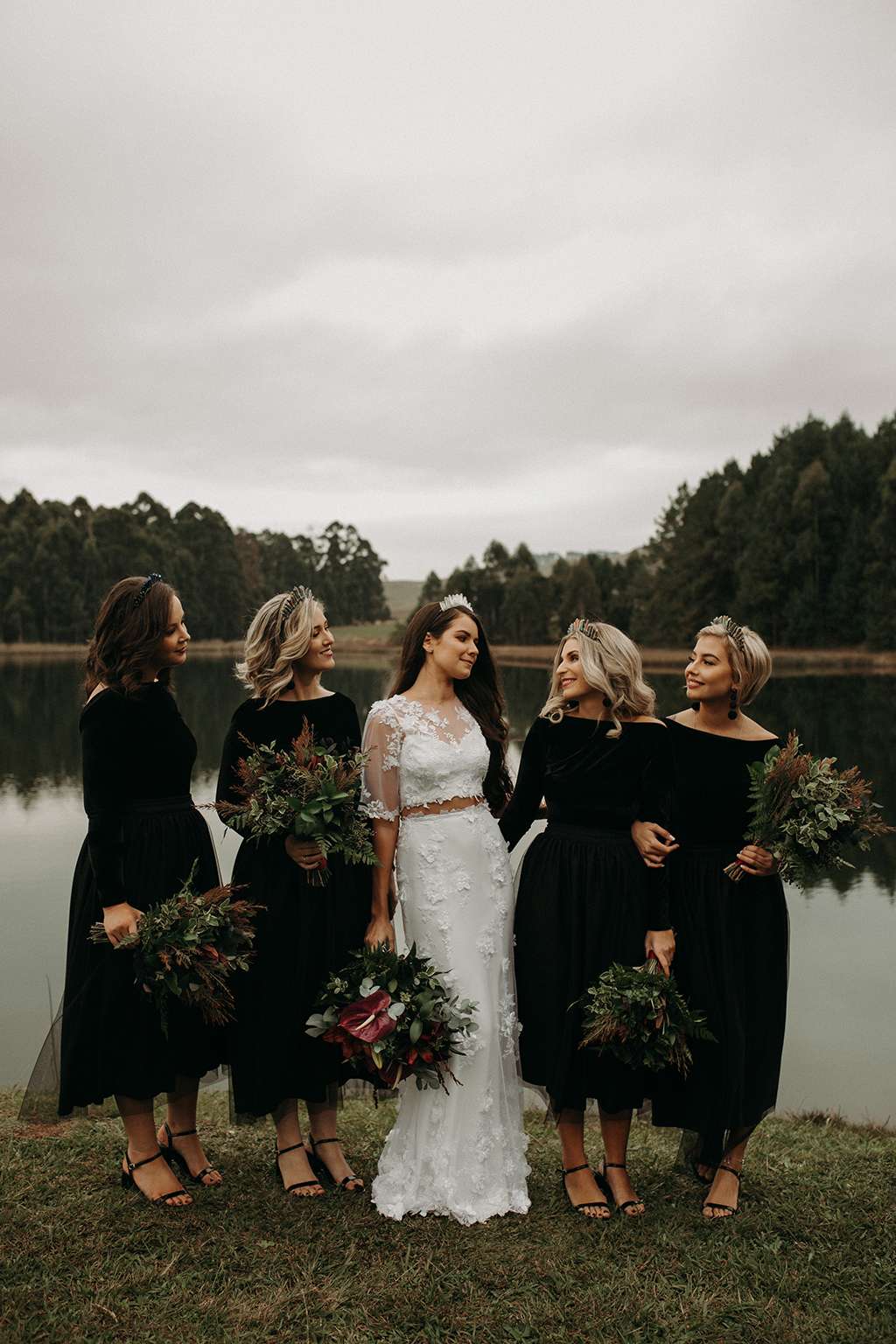 The autumnal tones of the woods were a jumping off point for the aesthetics for the florals, outfits and decorations. They were drawn to dark tones and simple greenery, and Kimberley from Natural Nostalgia took their ideas and brought them to life in the bouquets and floral arrangements throughout. With the bridesmaids in black velvet body suits and tulle skirts, and matching crystal tiaras handmade by a friend, it made for a dark and moody vibe that suited them down to the ground.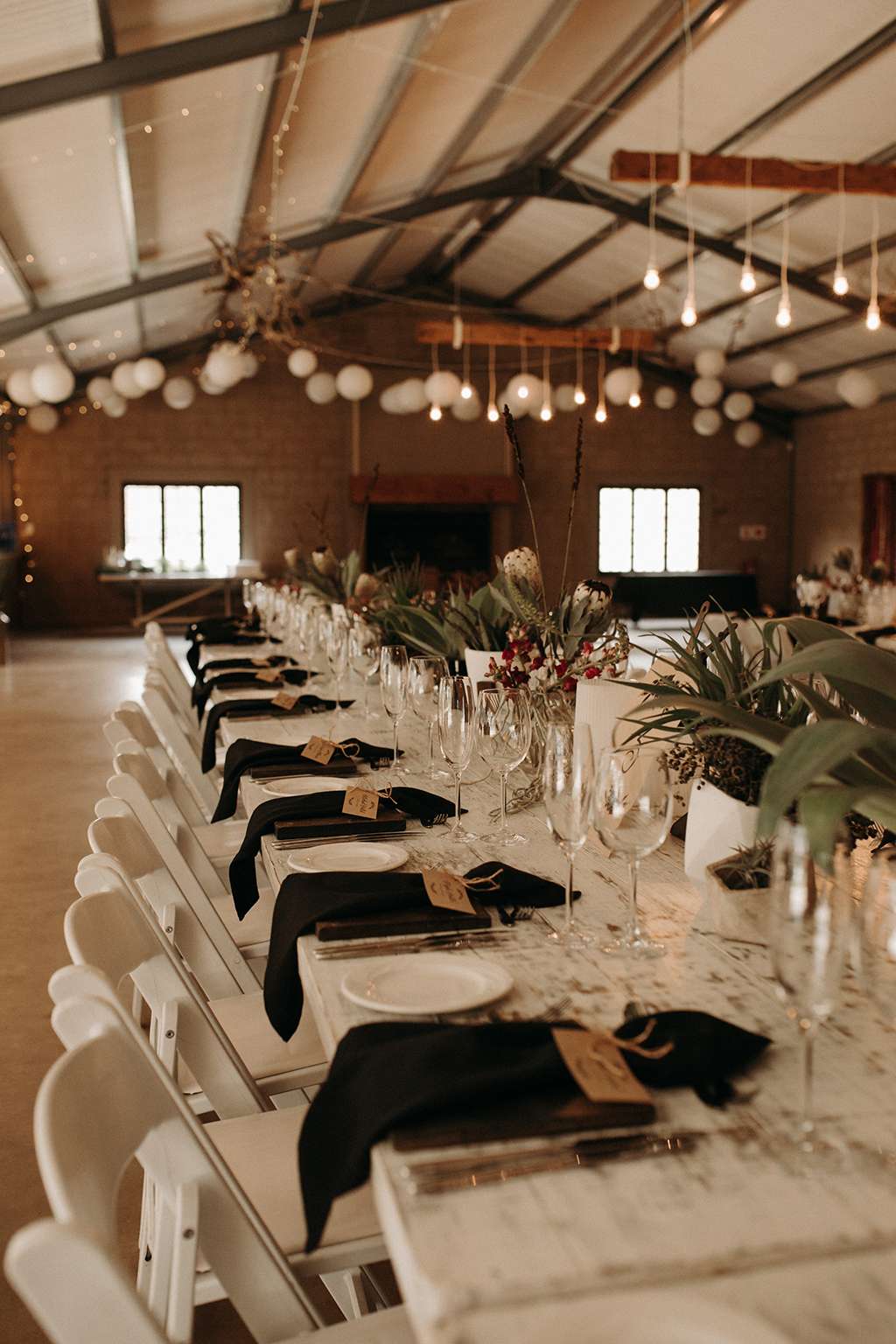 The help from friends and family for their big day continued with Romey's outfit – she wore a floral embellished two piece handmade for her by a friend. She paired it with Steve Madden shoes, jewellery from Lovisa and another crystal crown to match her bridesmaids. Her make up was done by her sister-in-law, which again, made for a very special moment. "Being able to involve our families so heavily in our day brought us all so much closer" said Romey.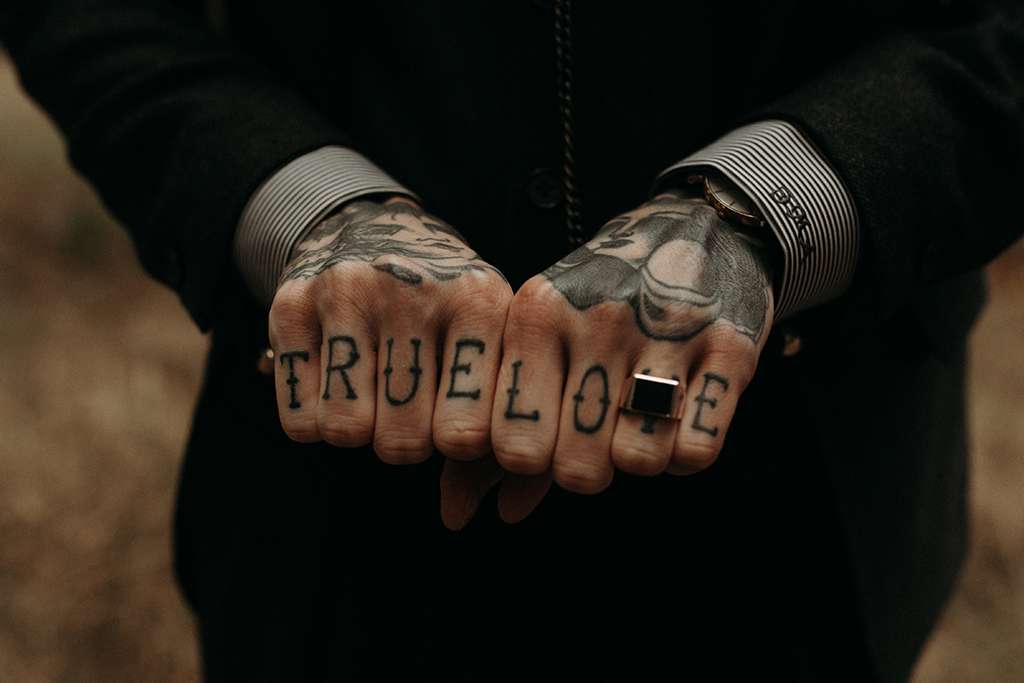 While there was nothing they would've changed about their day, Romey did regret putting so much pressure on herself to lose weight and look her best for the day. "It actually became obsessive at one point," she explained, "and it took away from enjoying the build up! About three months before I completely relaxed and stopped the pressure I was putting on myself and it was the best thing I could've done. I hope all brides realise that your partner is marrying you for YOU, so why change yourself for one day if you are happy the way you are?"