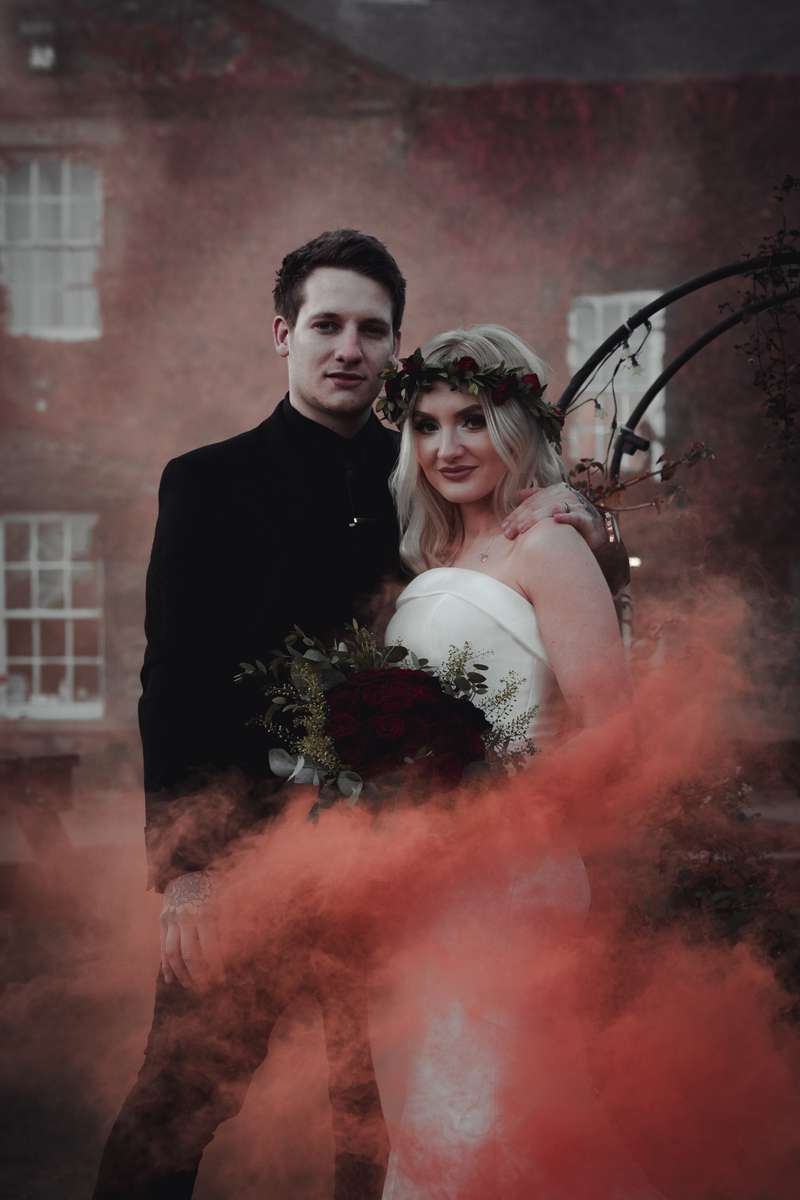 Bridey and Jon spent just £5000 on their incredible October wedding in 2018, but you'd never be able to tell! They DIYed up a storm and chose venues that were inexpensive in order to stay within budget.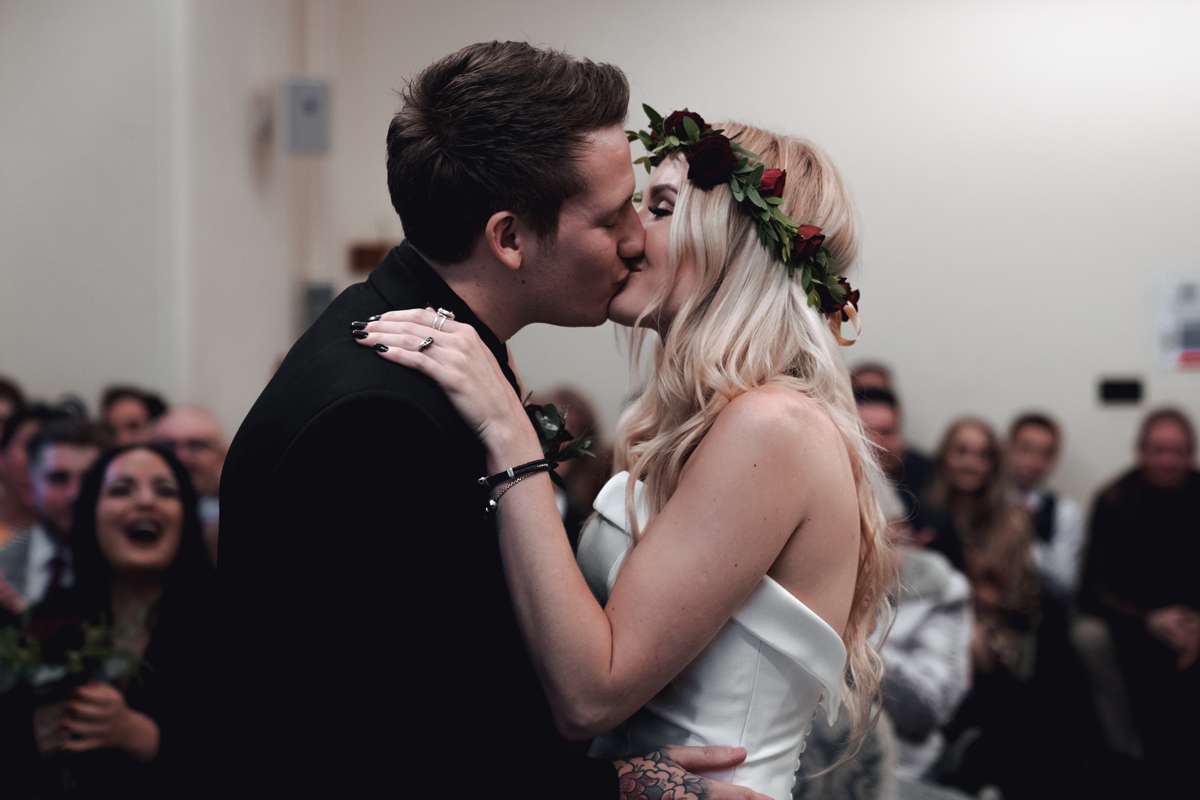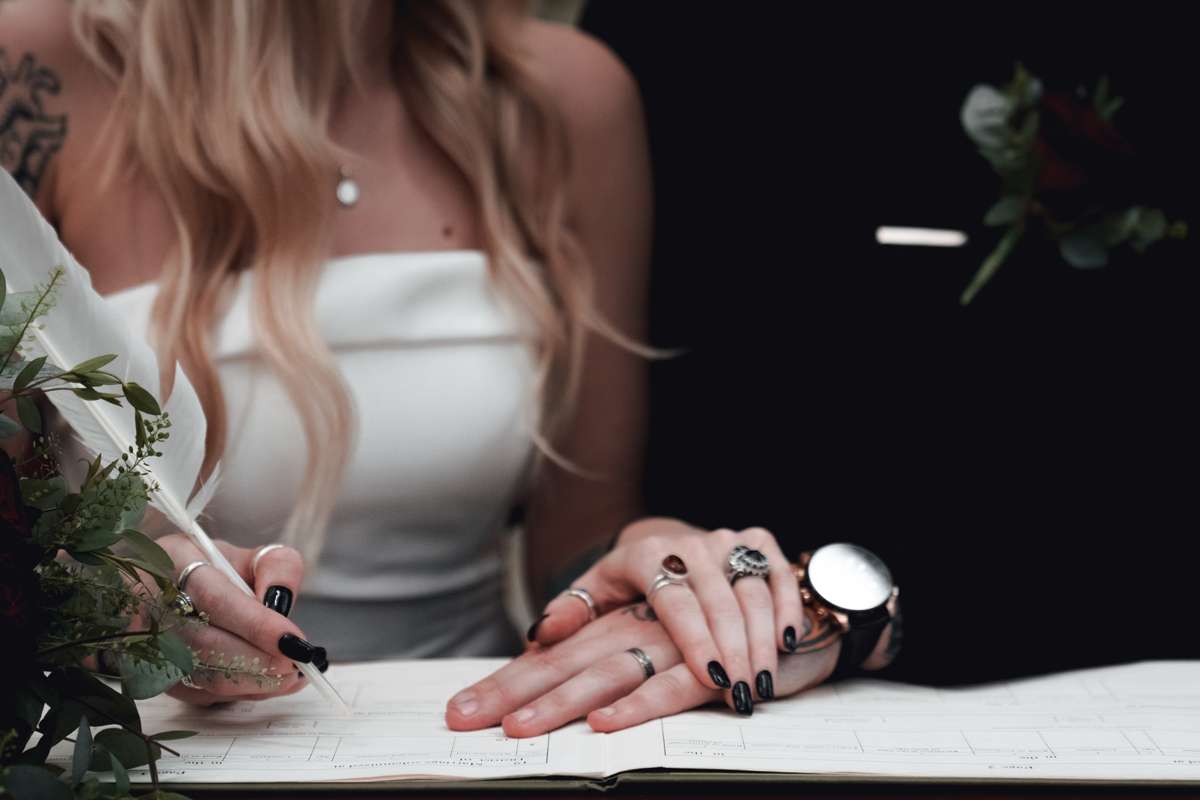 "I was never one to dream of a big expensive day," explained the bride (who, by the way, has the best name ever!) "so we flexed our DIY skills and had an extravagant honeymoon to the Hard Rock Hotel in Tenerife instead!"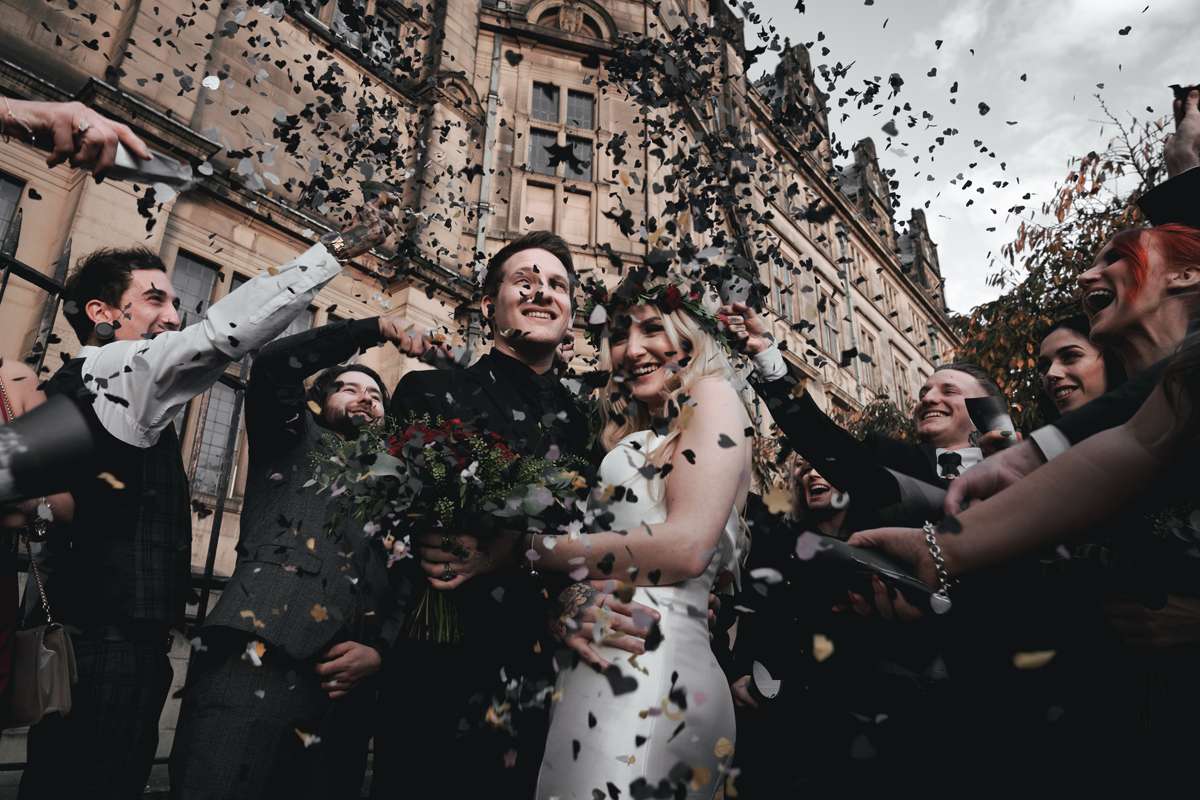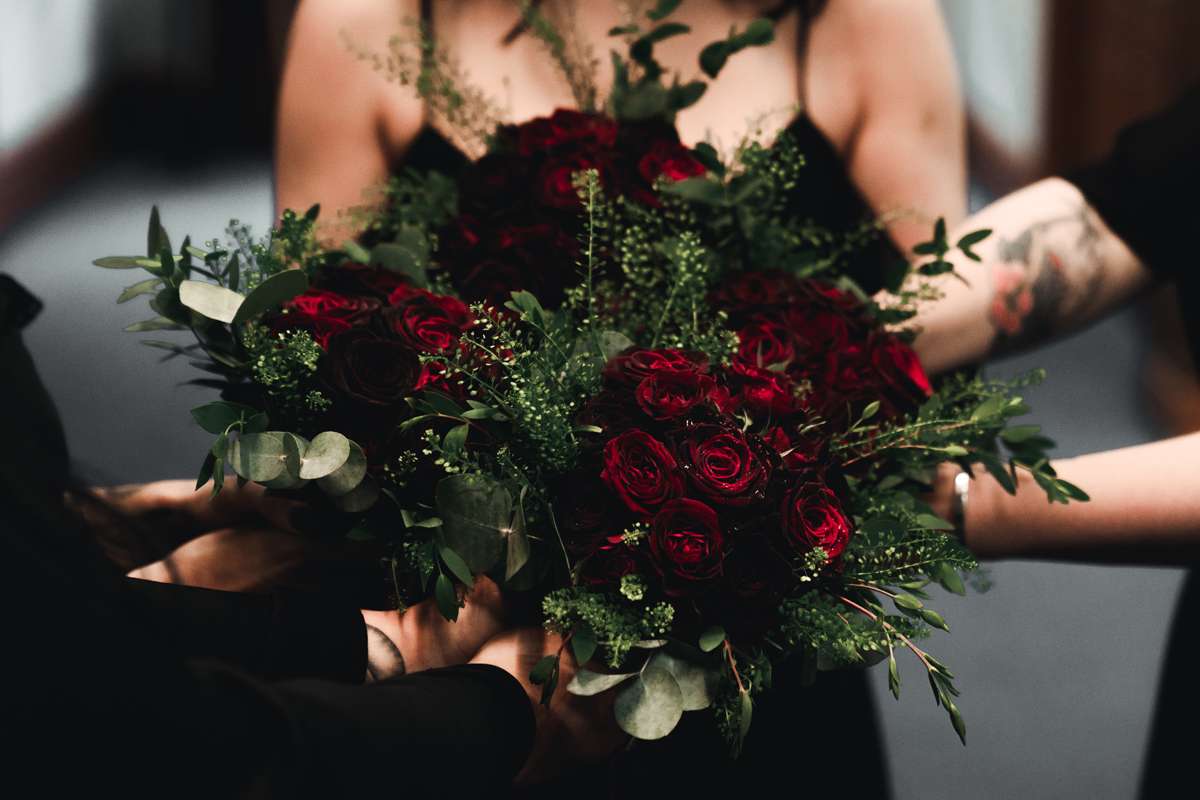 Held at Sheffield Town Hall before moving onto a reception at The Old Rectory in Handsworth, the couple went for an autumn theme with a lot of black and spooky vibes. Planned in just three months, they were inspired by their favourite time of year, and incorporated everything to do with witches, Halloween and Tim Burton movies.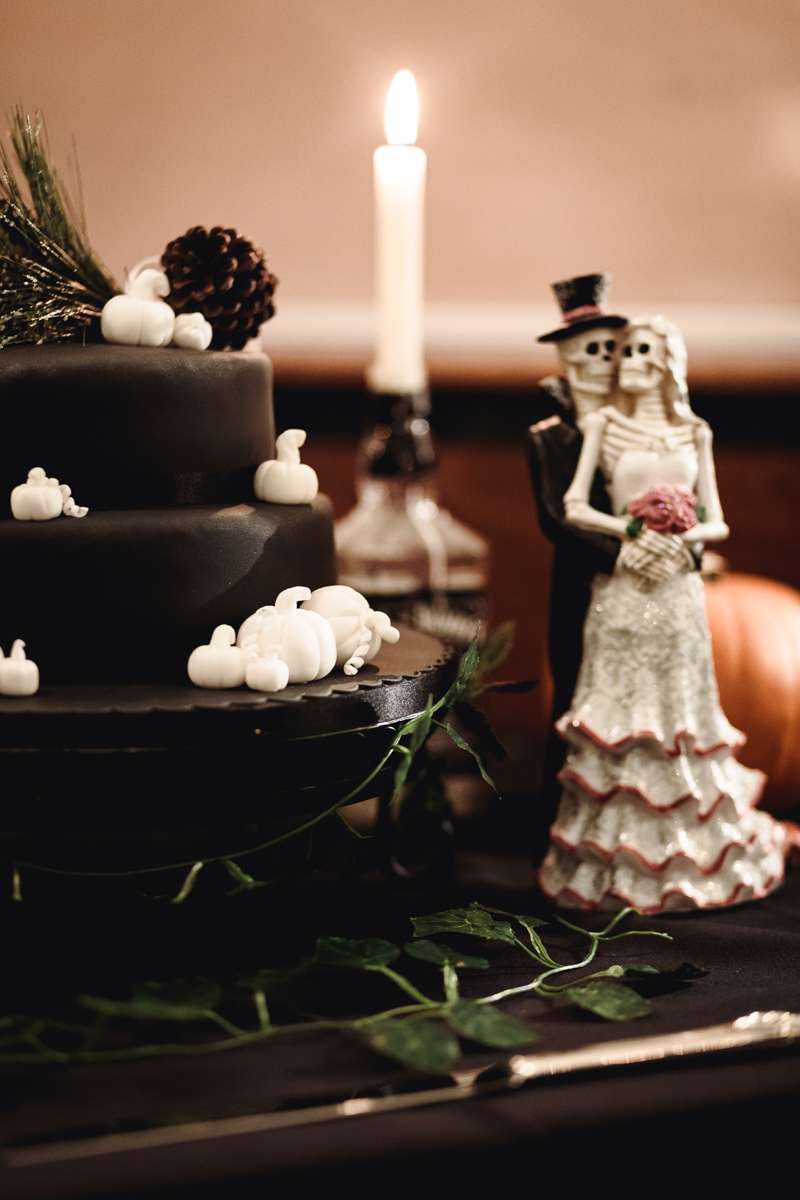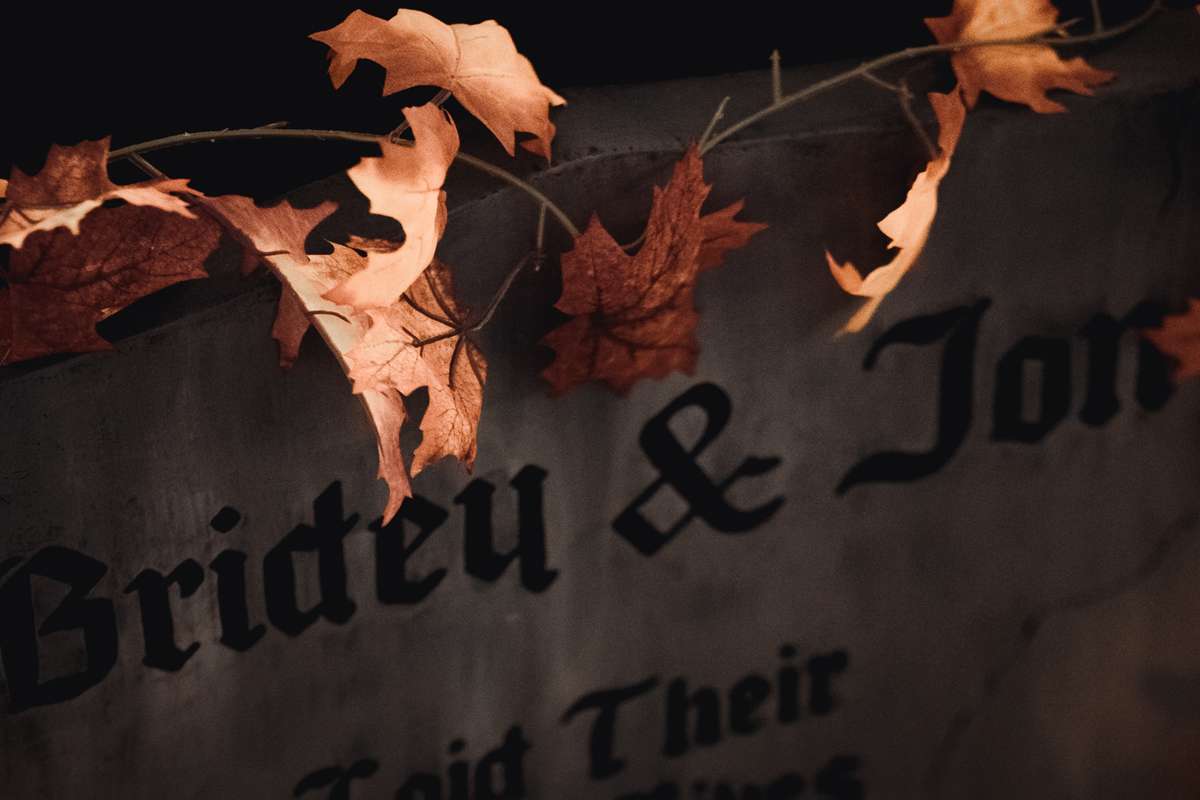 They had black decor throughout, paired with autumnal leaves, cauldrons full of sweets, and over 200 pumpkins – the ugliest, wartiest pumpkins they could find! They made mini coffins as gifts for the bridesmaid and groom, and even had custom tombstones made to signify their single lives being put to rest! Bridey placed her cauldron on a table with a little book for their guests to write wishes in and place inside, which they then burned at midnight under the moon.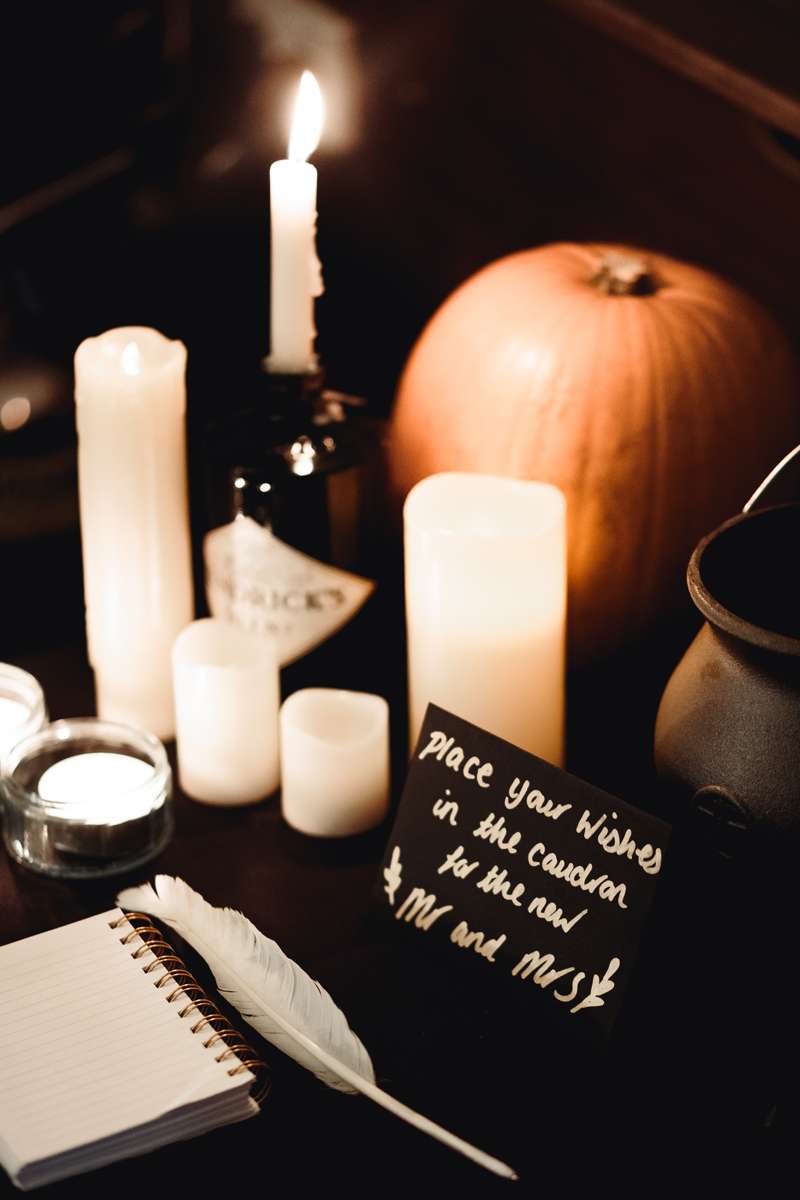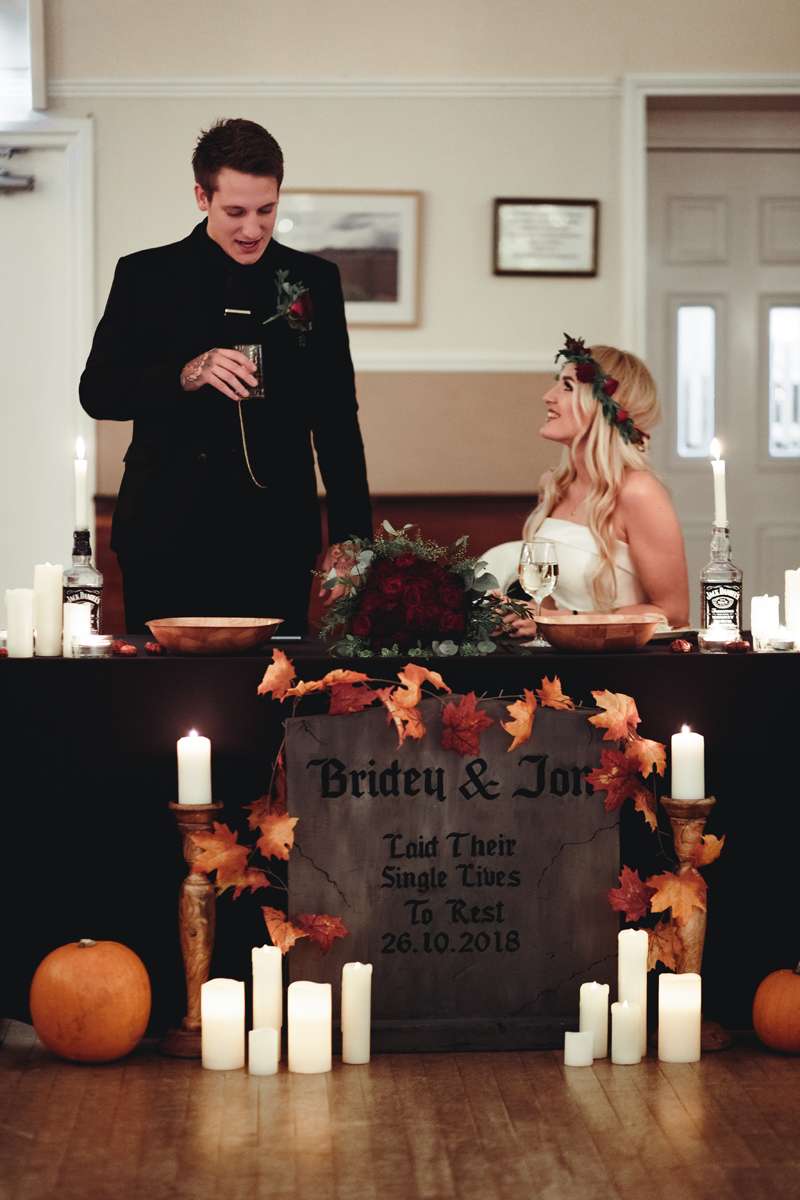 Bridey's dress was a gift, handmade by her maid of honour's mum, and she paired it with a velvet cloak to live out her best white witch life. She wore them with her much loved blood red Dr Martens (because why wouldn't you want to be comfortable on your wedding day?!) and a fresh flower crown. Jon wore an all-black outfit from Next with a gold pocket watch. The bridesmaid dresses were a mix of ASOS and Missguided and chosen themselves.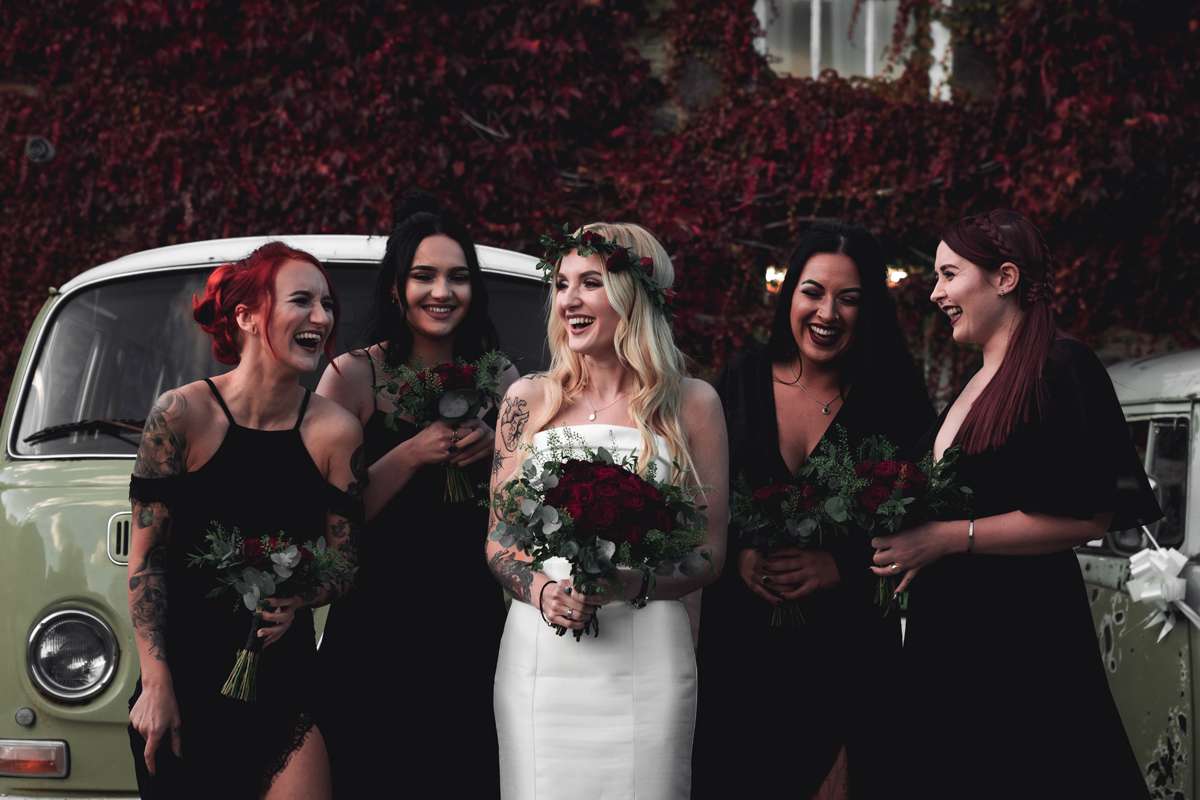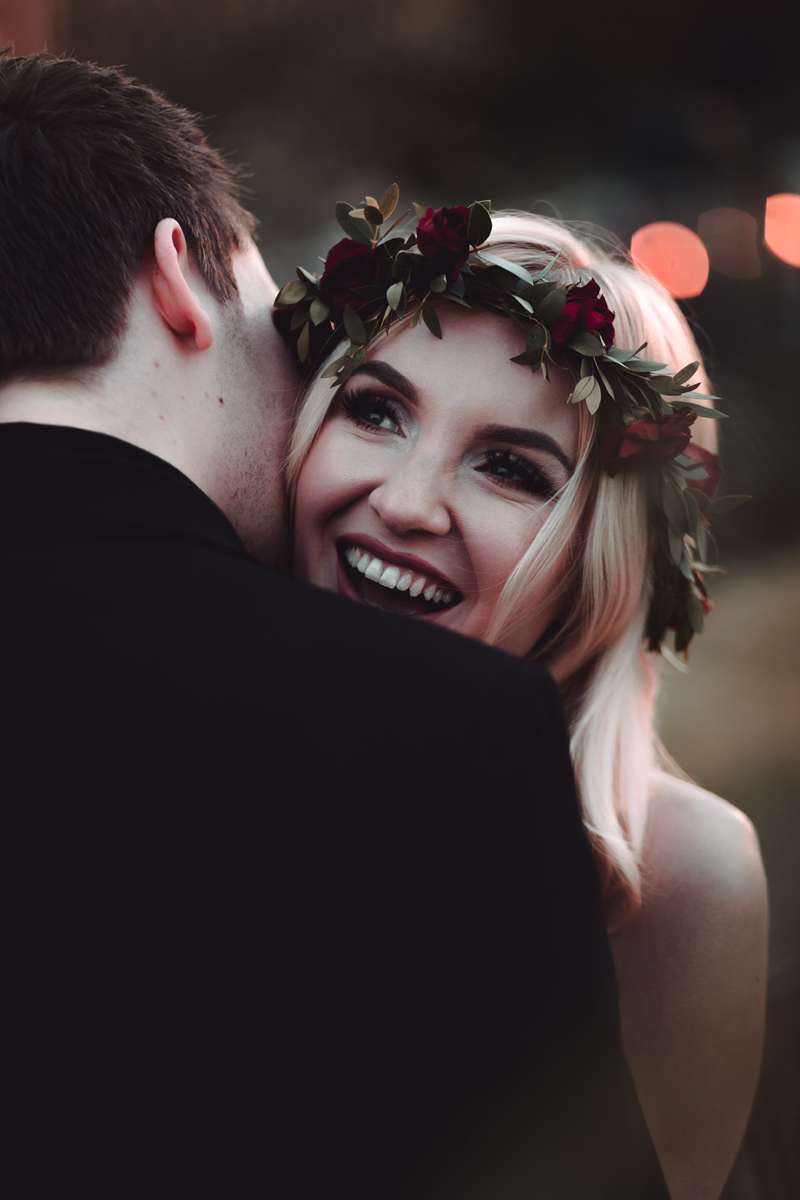 "Seeing the image I had pictured in my head coming to life was my favourite part of the planning process," said Bridey. "Seeing everyone's reaction when they saw all the effort we'd put in was amazing, everyone exclaimed that it was perfect and very us! I'm so glad we kept calm and stayed true to ourselves. Undoubtedly my favourite part of the day though was our ceremony and finally becoming husband and wife."