Whether you think you want to wear one or not, I think every bride should try on at least one wedding veil. Like nothing else, veils have the power to completely transform your entire wedding day look and whatever kind of dress you've picked, you can totally rock one.
However there are so many different types of veils available that it can be a bit confusing and rather daunting when you start looking for one. Luckily, today we've partnered with Britten, experts in the field, who are here to demystify everything veil-related for us!
What are the different types of veil?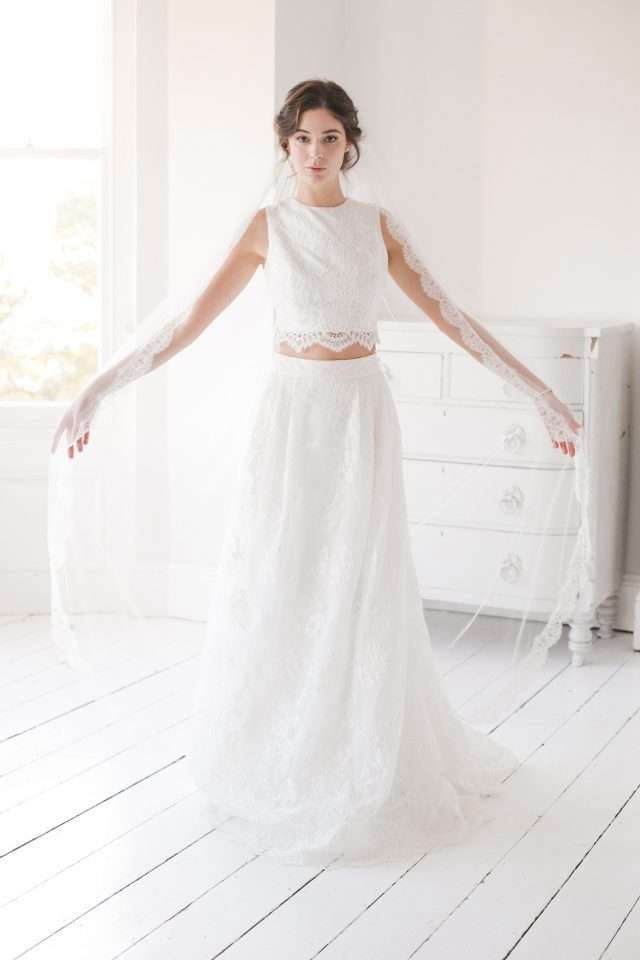 These are what most people imagine when asked to picture a veil. Single tier means that the veil flows from it's attachment point (normally a comb) down the back. There is no blusher section of veil in front of the face.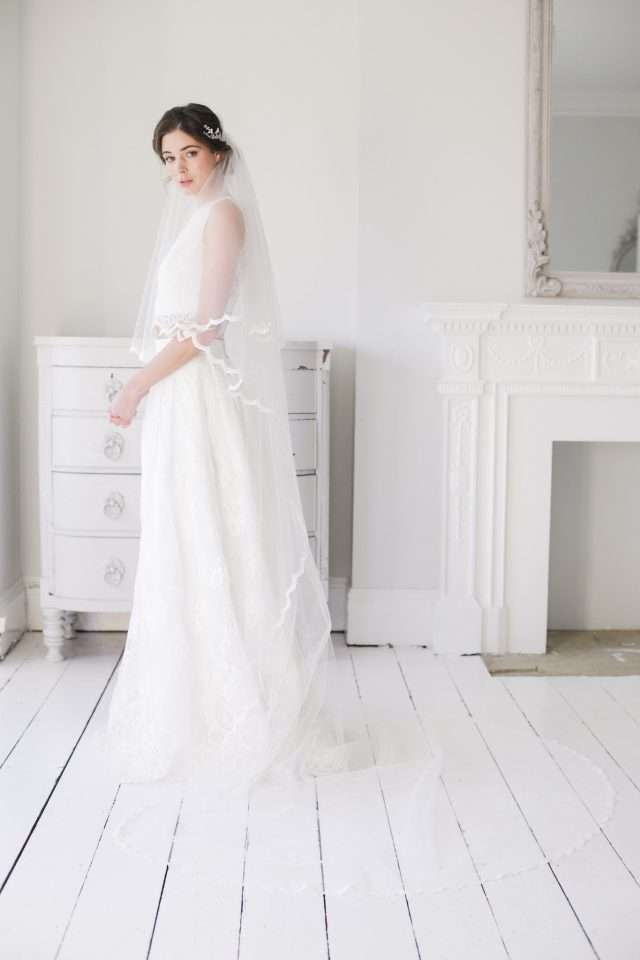 This means that the veil includes a 'blusher' which can be pulled forward over the face. This is raised during the ceremony for the first kiss or at the exact moment you are married and is then swept back over the head to form a second layer at the back of the veil. Britten make their blushers 72cm long but they can be made to any length if requested.
This is a two tier veil with no gather at the top. They are often held in place with a headband or hair pins, rather than a comb.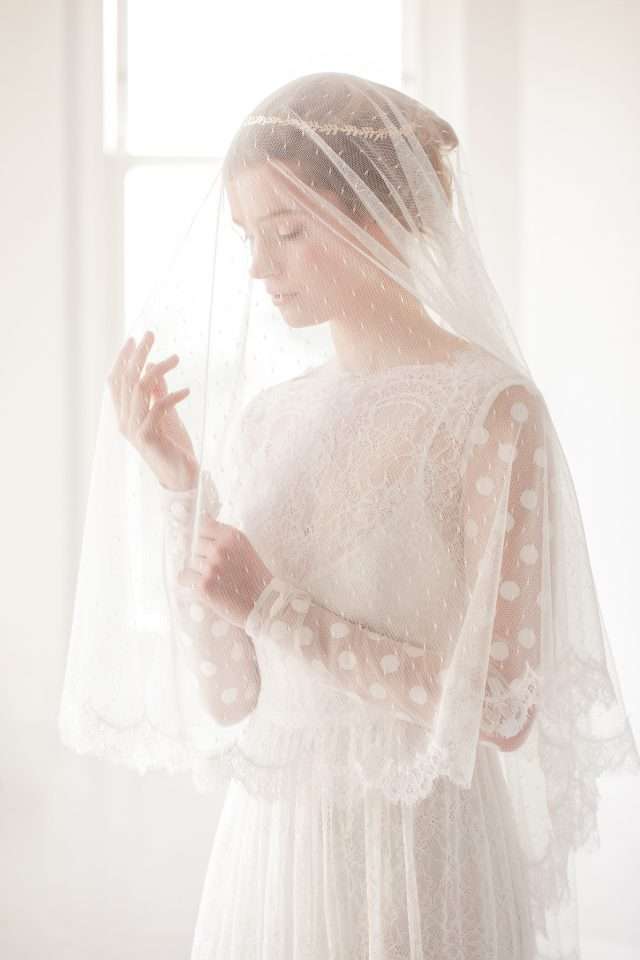 This is a single tier veil with no gather at the top. Britten sew a comb to the top of each of theirs so they can be worn at the top of the head. They are also sometimes described as Spanish veils.
These are where a 'cap' of material holds the veil in place. This is a traditional vintage look, dating from 16th century England. It is believed the design dates to actors performing Juliet in the original performances of Shakespeare's 'Romeo & Juliet'.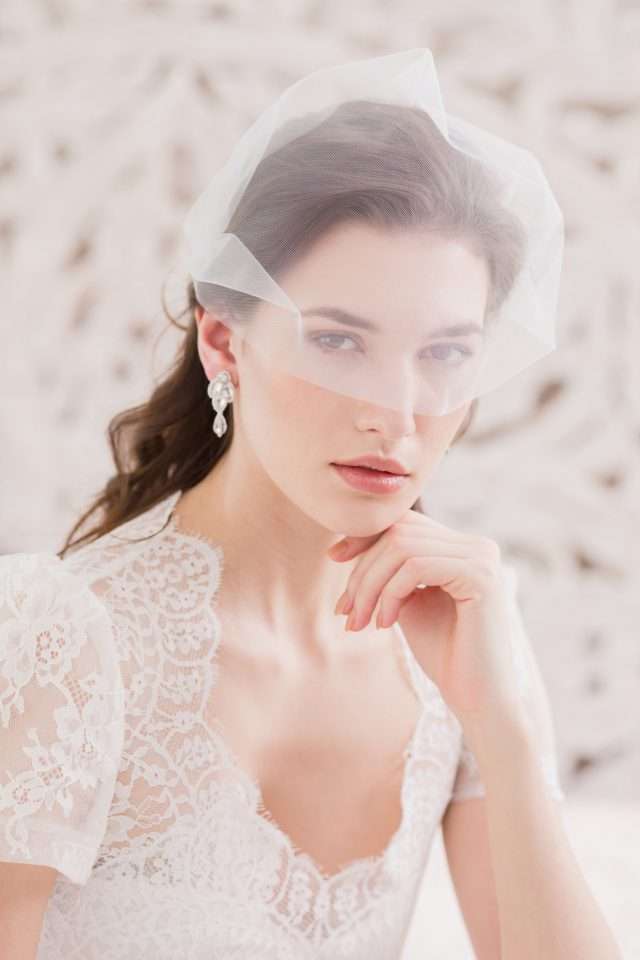 Continue reading