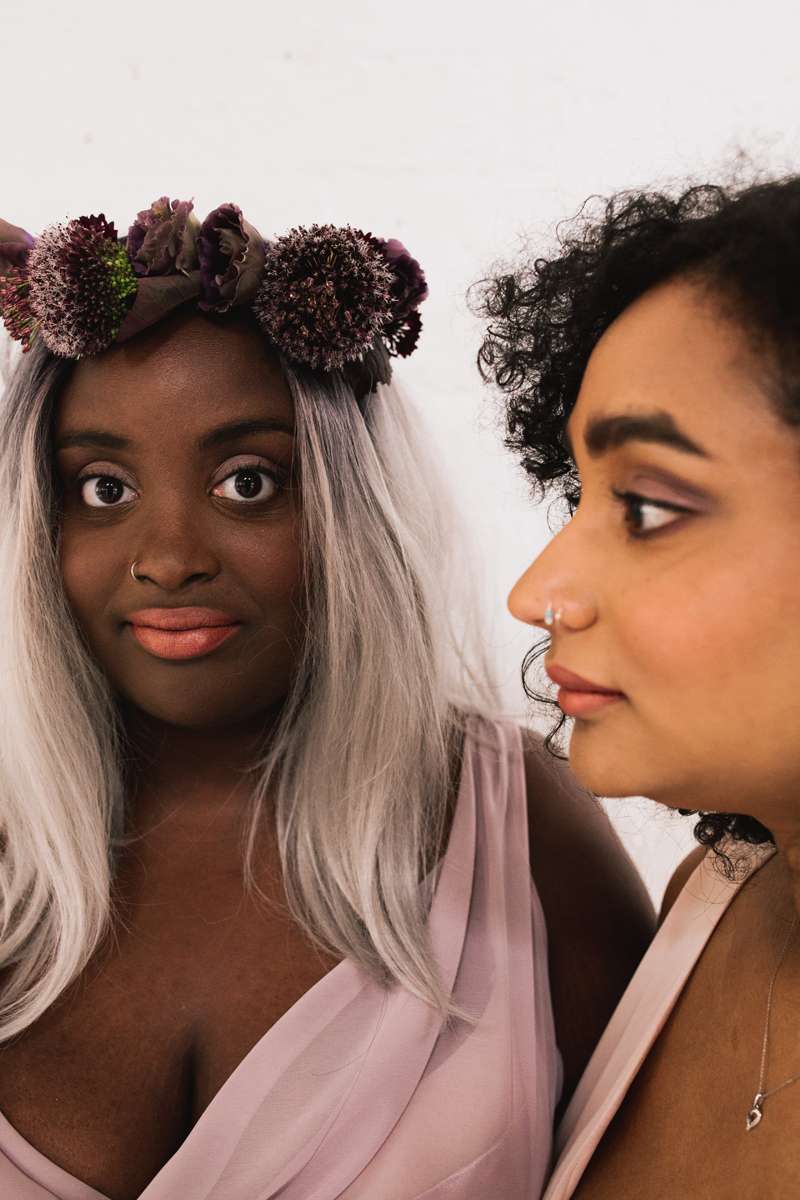 The amazing thing about having a darker complexion is that you wear bright colours on both the eyes and lips at the same time. This dispels the usual rule of either having a strong eye or lip. When I first planned the looks for these two gorgeous ladies I wanted do to one simple one and the other a lot stronger without the usual (and obvious!) jewel colours on the eyes. I wanted to create looks that would match any skin tone from olive through to the darkest black. These looks can be diluted onto paler skin tones too. Anyone can wear any make up look, it's just about adapting it for you and choosing the right depth of colour for your skin.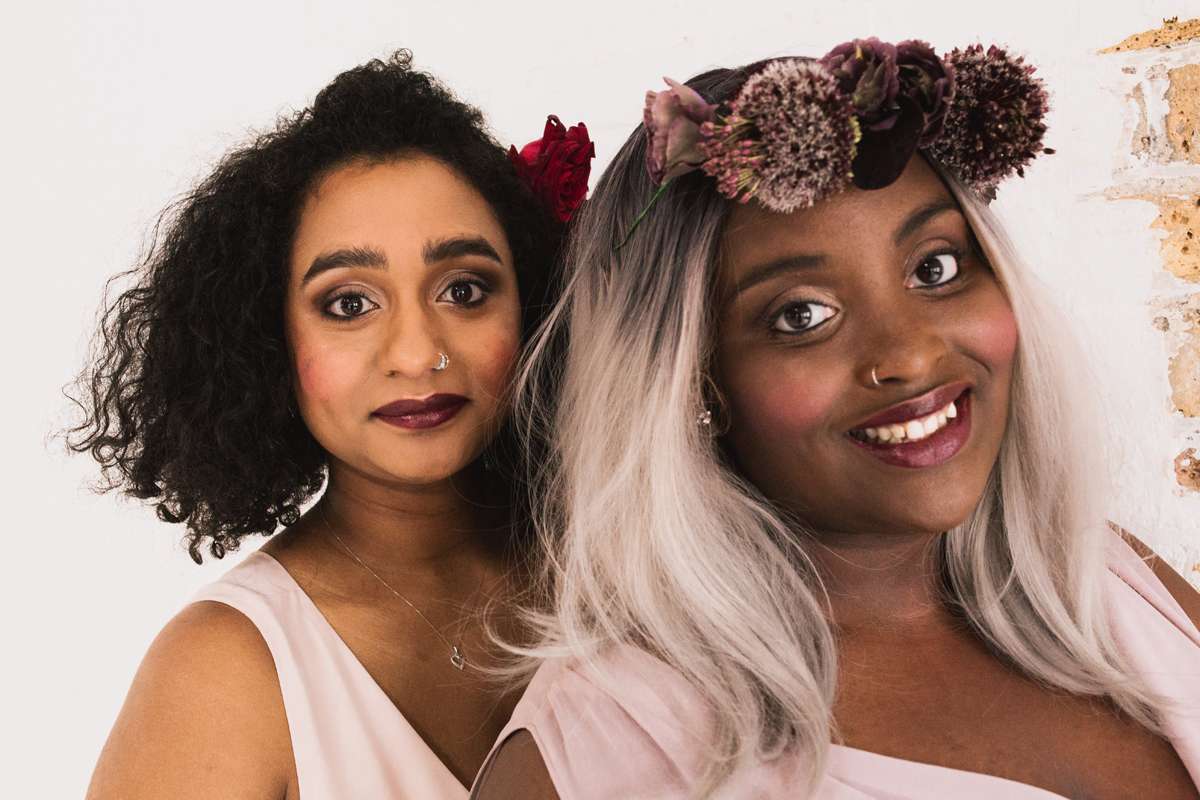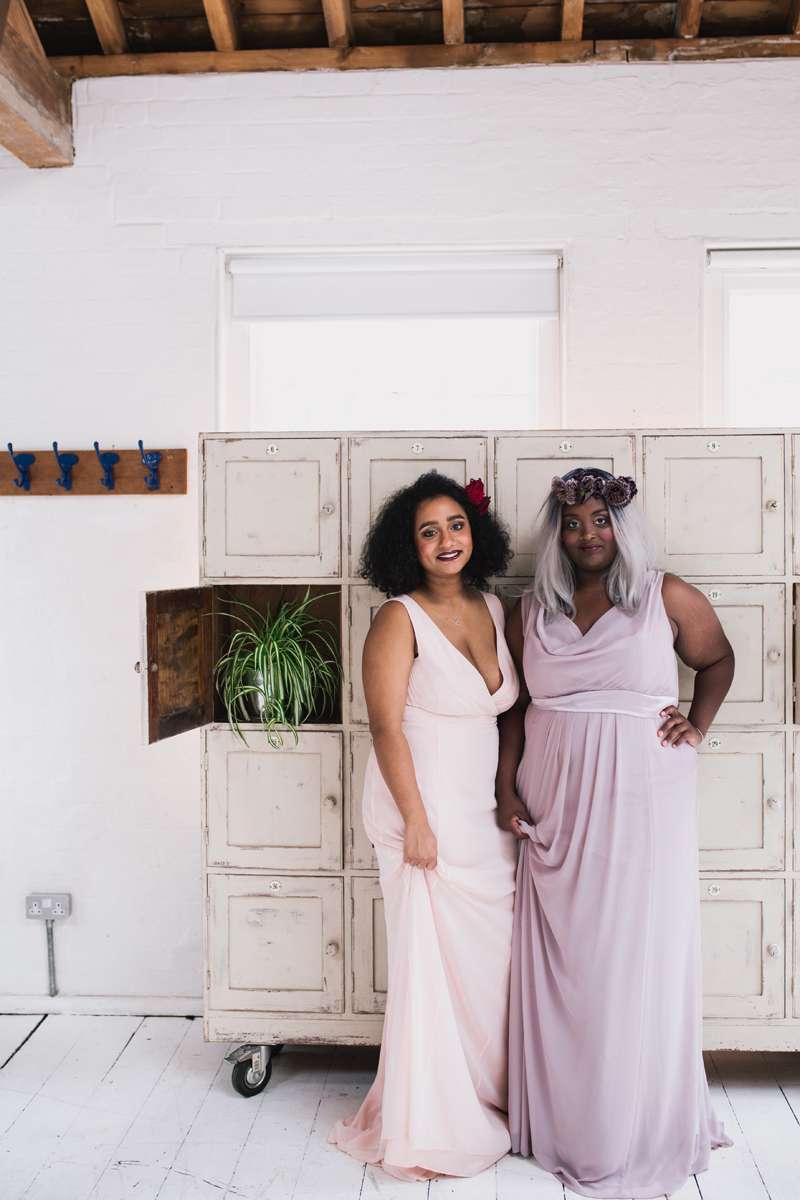 Darker skin tones naturally have more melanin which tends to make skin slightly on the oily side. Choosing the right skincare products will help to control excess oil. Having a good skincare routine is essential to making your make up last all day. Excessive use of oil stripping products will make your skin produce more so avoid using alcohol based products and anything that makes the skin dehydrated. Pigmentation can be a problem for some darker skins. Using a sunscreen daily will protect the skin from UV rays and reduce excessive melanin production.
Both Tamara and Chantelle, our real bride models, are wearing the exact same products apart from their foundation and bases which I colour matched for their skin tones. I cleansed, used a hydrating spritz, eye cream, serum and moisturiser followed by a primer. Dewy make up is currently on trend and to achieve that look use a glowy serum under the make up and only powder the t-zone areas on your face.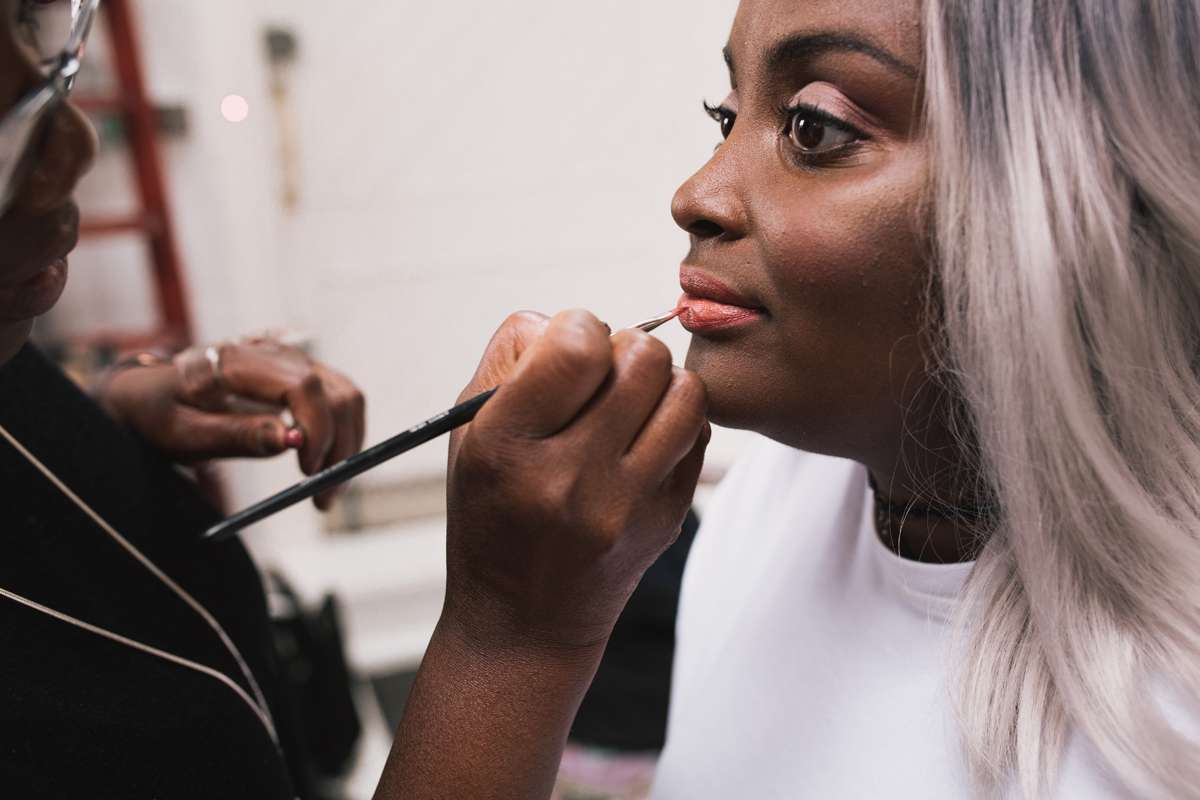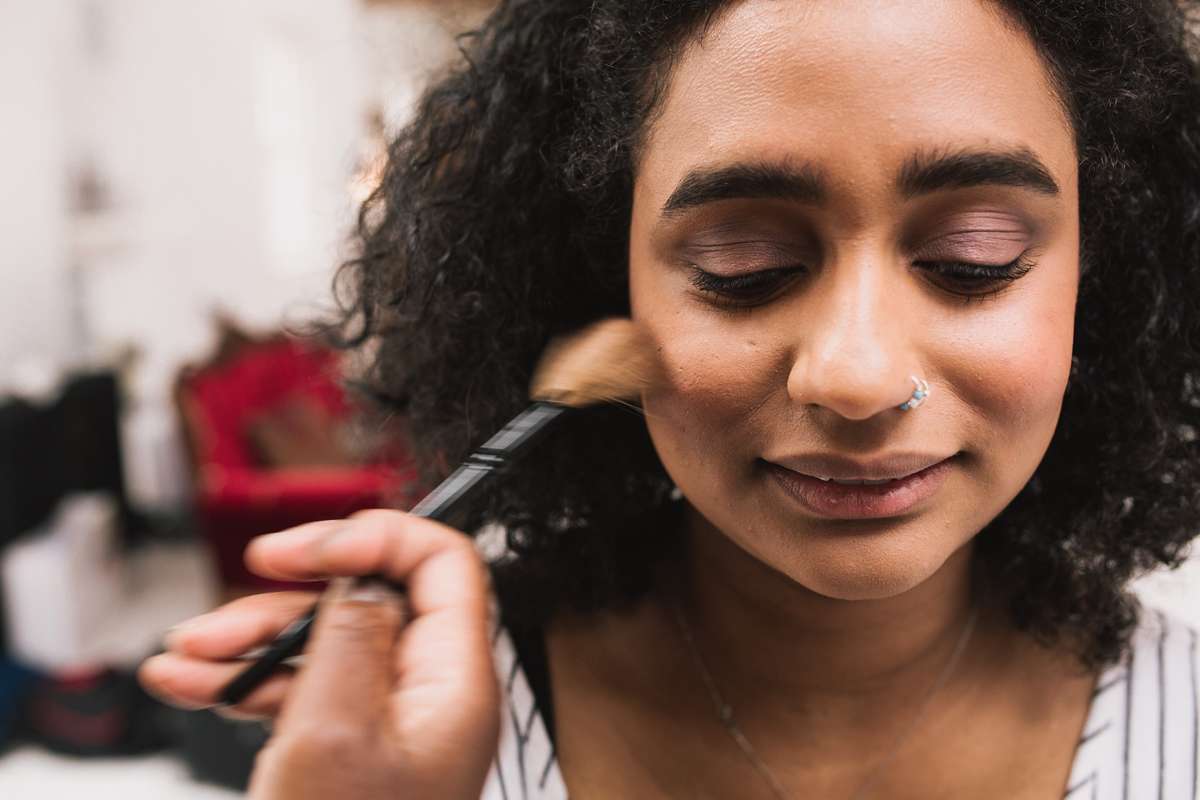 Choosing the Right Foundation
Searching for foundation can be a minefield. Choose one that matches your skin tone and if you can't find it you might have to buy two and mix them together. I've always personally used two shades, my skin colour changes with the seasons and I definitely need a darker shade through the summer months. Some darker skins have pigmentation around the mouth and hairline, colour correct these with the lighter foundation and blend the darker foundation into it to even out your skin tone.
The best way to check for the perfect shade is on your jawline, if the colour disappears into your skin it's the correct shade for you! If you need to choose two shades, get one a couple of shades darker than the other. Some cosmetic brands have a great selection of shades for olive and dark skins and others none at all. Finding darker shades can also depend on where you live. Department stores are a good place to start looking for foundation bases for darker skin tones. The brands I particularly love are Make Up Atelier Paris, Illamasqua, YSL, Youngblood Mineral Cosmetics and Urban Decay.
In this shoot we used House of Glamdolls Glam Base Lift for colour correction on both girls. On Tamara's olive skin tone we used Make Up Atelier Paris in shades FLW50 (1 part) and FLW80 (2 parts) blended together to make the perfect shade. For Chantelle I used a 50/50 mix of Illamasqua Skinbase in shades 17 (a yellow base) and 18 (a red base) to create the perfect shade. Concealer is Make Up Atelier Paris waterproof concealer under the eyes and powder is Youngblood Mineral Cosmetics Mineral Rice Powder in Dark, on the t-zone only.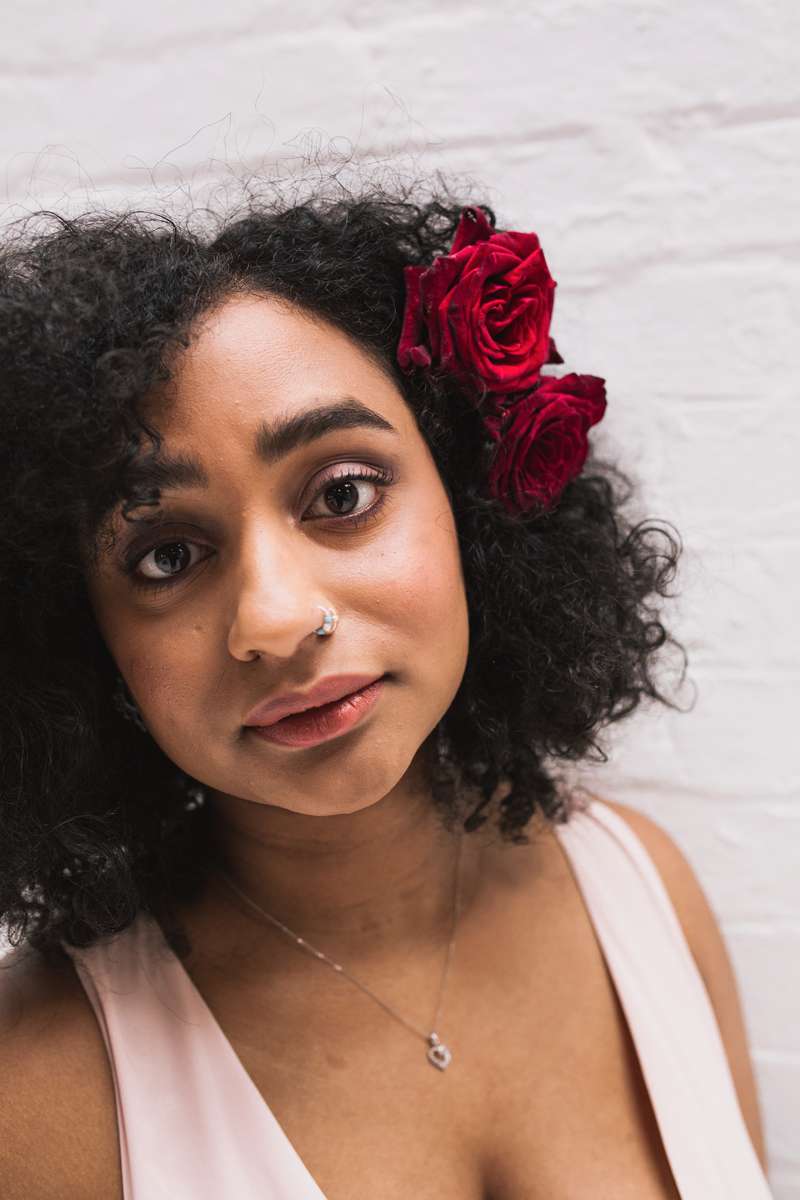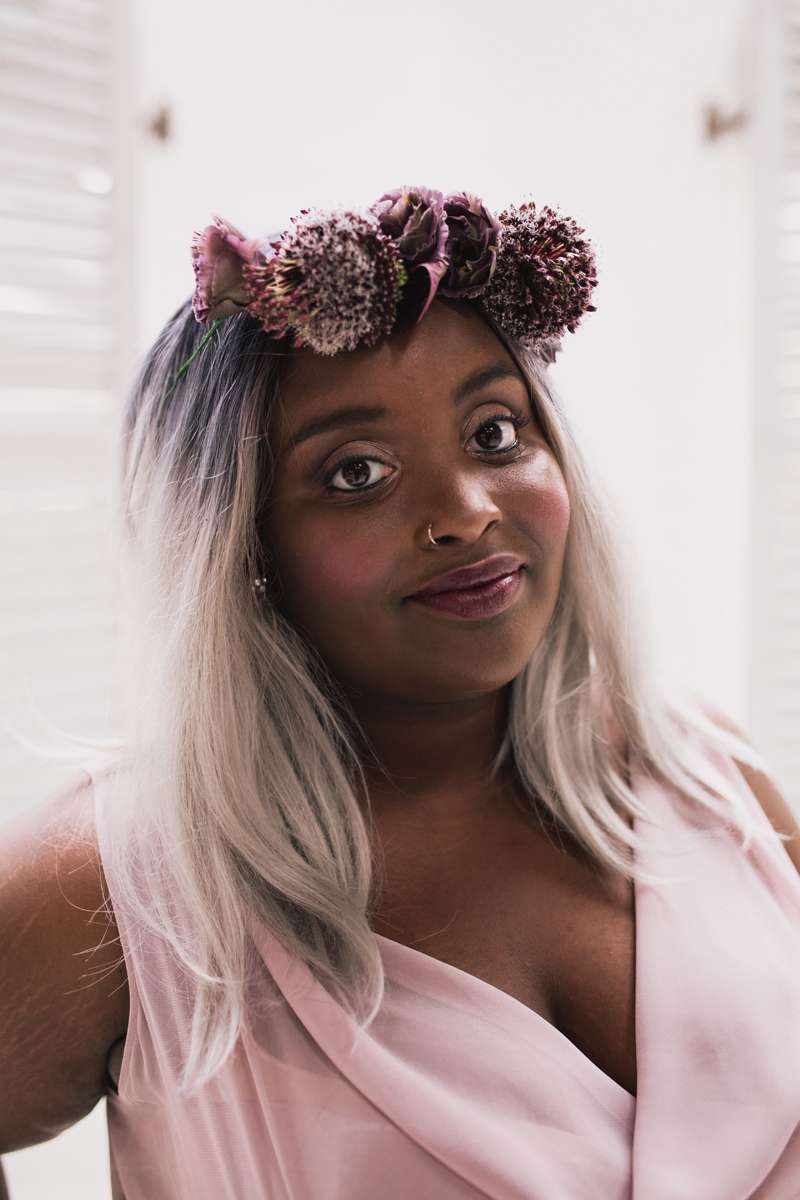 Eyes
When you're looking for eye products, one essential is a matte eye shadow similar to your own skin tone. This rule applies to anyone that wears make up! A matte nude eye shadow will help to absorb oil on the eyelid as well as neutralise any discolouration, making it the perfect base for your chosen colours on top.
Most (but not all) darker skins tend to have curlier eyelashes, this can make the lashes appear shorter and make it difficult to apply strip lashes that look natural. A top tip is to use individual clusters to fill in between the lashes as opposed to trying to put on a full strip.
Blush, Highlight and Contour
Blushers can lack colour pigment so when applied on darker skins so they don't show at all. Olive and darker skins should choose rich pigments and mix in bronzers to enhance the colour. Highlighter should be from a warm colour palette on the cheekbones. Choose rose golds and peachy metallic bronze as cool shades will just sit on the skin and look out of place.
Contour looks amazing if used correctly but over contouring never looks great! Try to avoid too much striping and baking of powder under eyes. Make up should blend into the skin not sit on it or look cakey.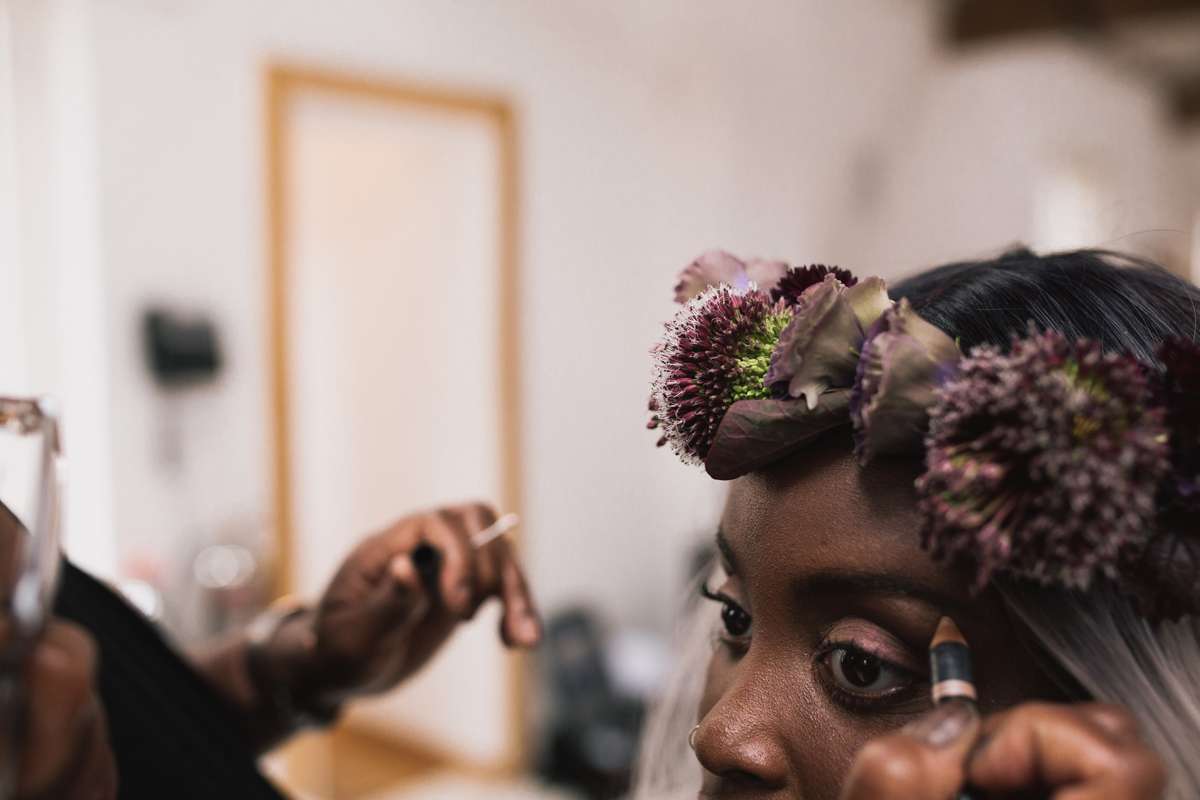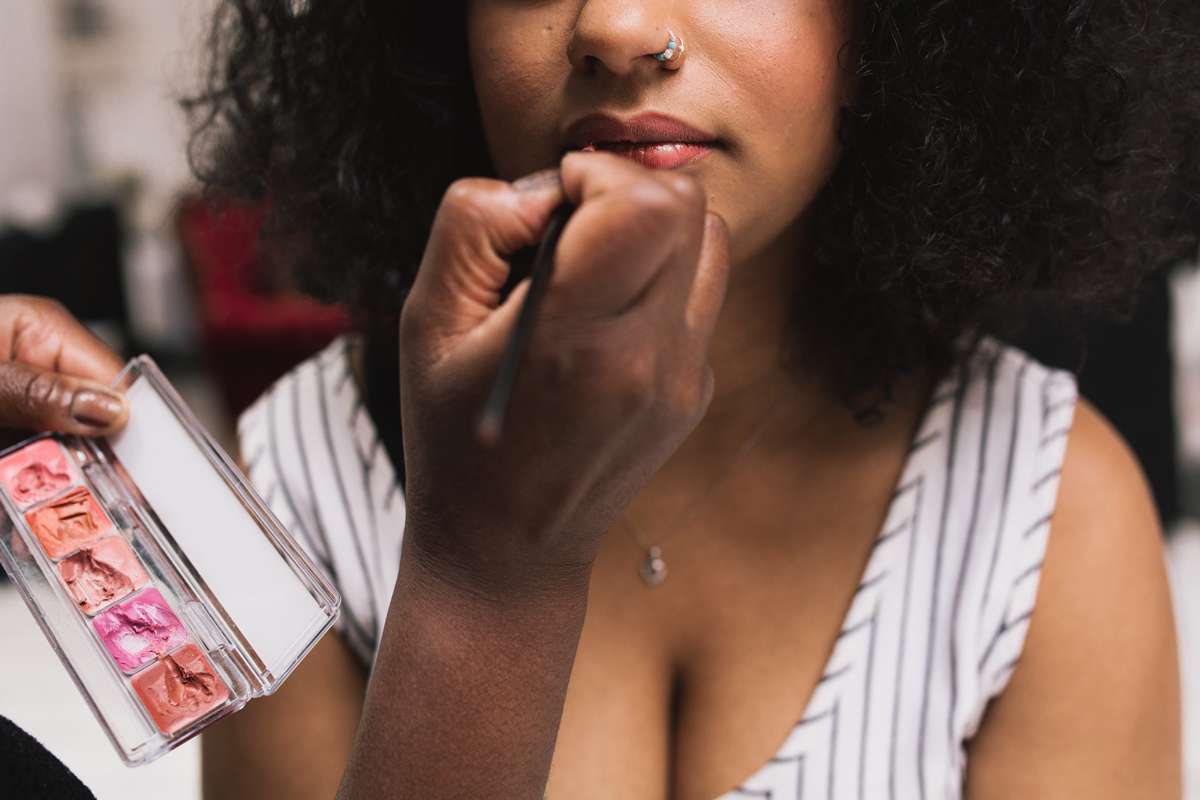 Tips for mixed heritage, Asian and Mediterranean skin
Olive skin tones include mixed heritage, Asian and Mediterranean skins. Most olive skins have a yellow undertone so look for a hint of yellow when shopping for your base. It's best to avoid beige and pink foundations as it will look ashy on the skin. A light dusting of powder is needed to complete the make up and to ensure it will last all day.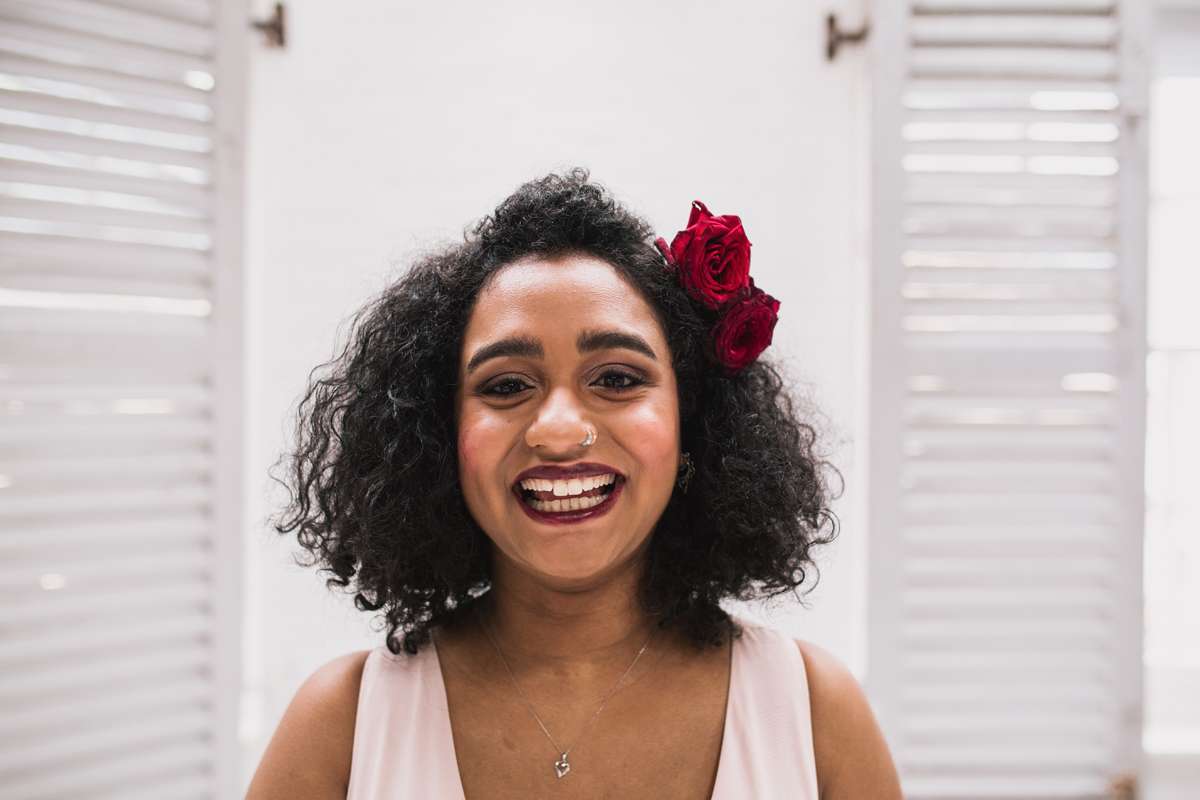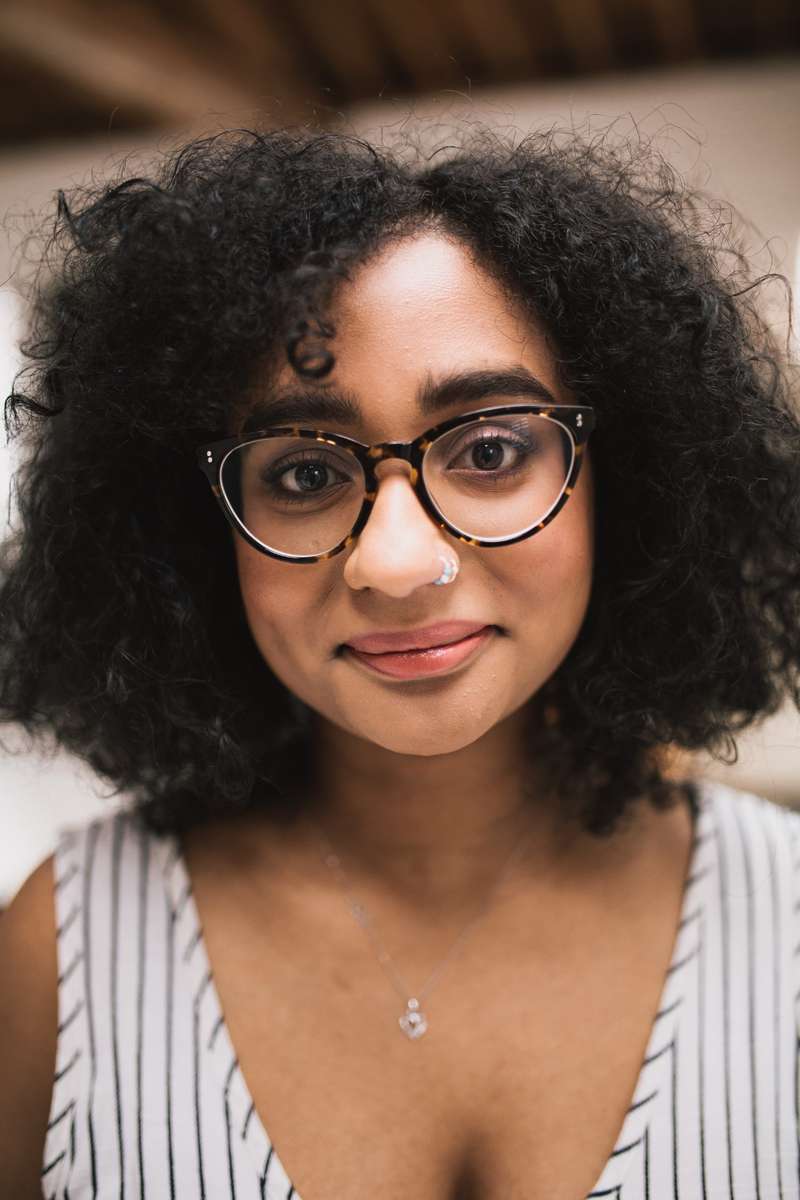 Tips for black skin
Chantelle had very smooth skin and didn't need much correction at all. Darker skin tones tend to need more red or orange based foundations. My own skin however needs a yellow base. By blending the right foundations you can achieve the perfect shade.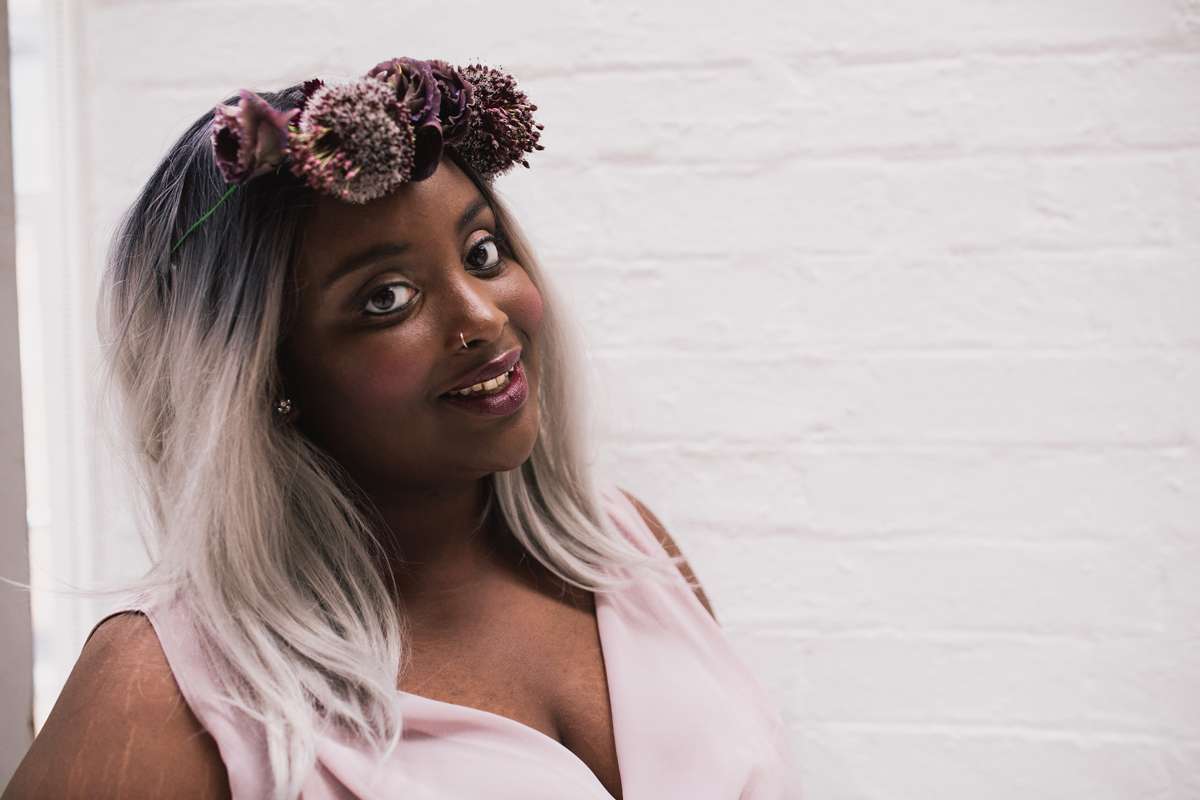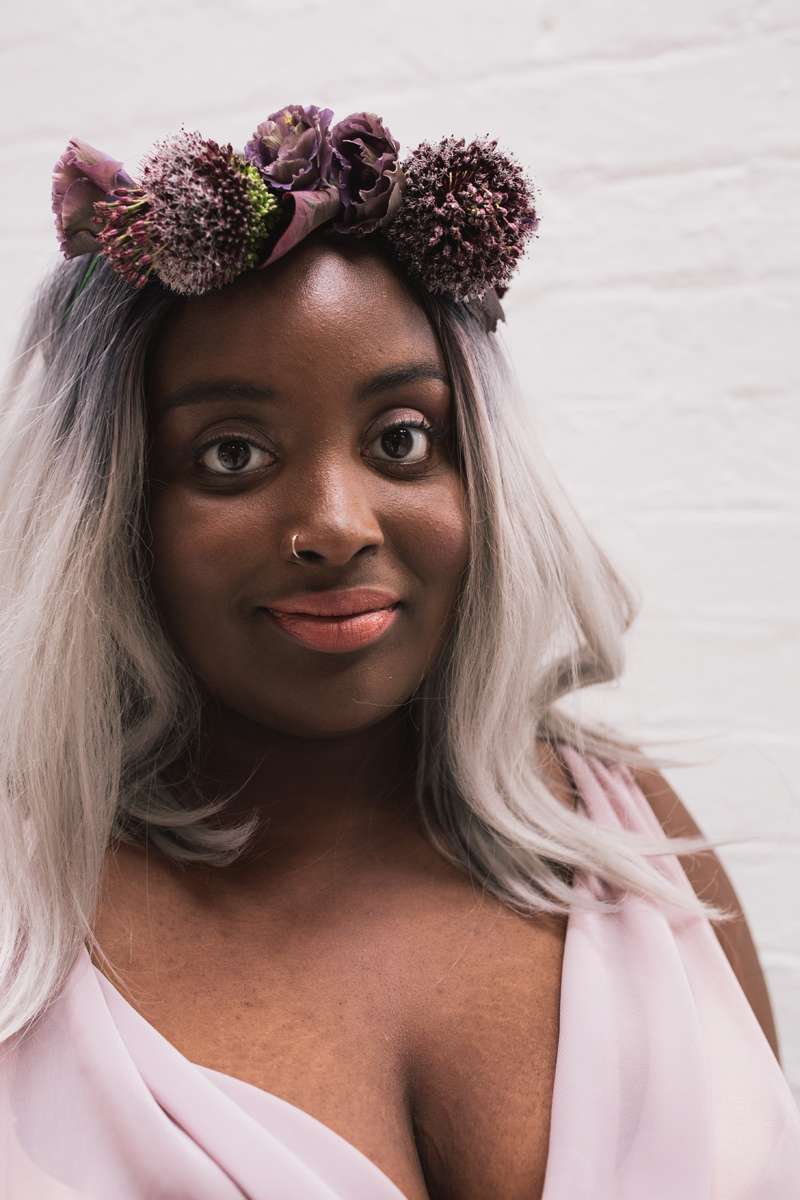 My biggest tip for darker skin babes is to go out and try as many different brands as you can! If you're lucky enough to visit the USA anytime soon stock up when you're there. They have much more choice for darker skins in drugstores and department stores.
About Joyce
Joyce Connor is a UK make-up artist and has been in the cosmetics industry for over 20 years. She is always looking for new and interesting make up brands to ensure her brides get the best products for their wedding day. Joyce caters for all skin tones and hair types and loves everything wedding related!