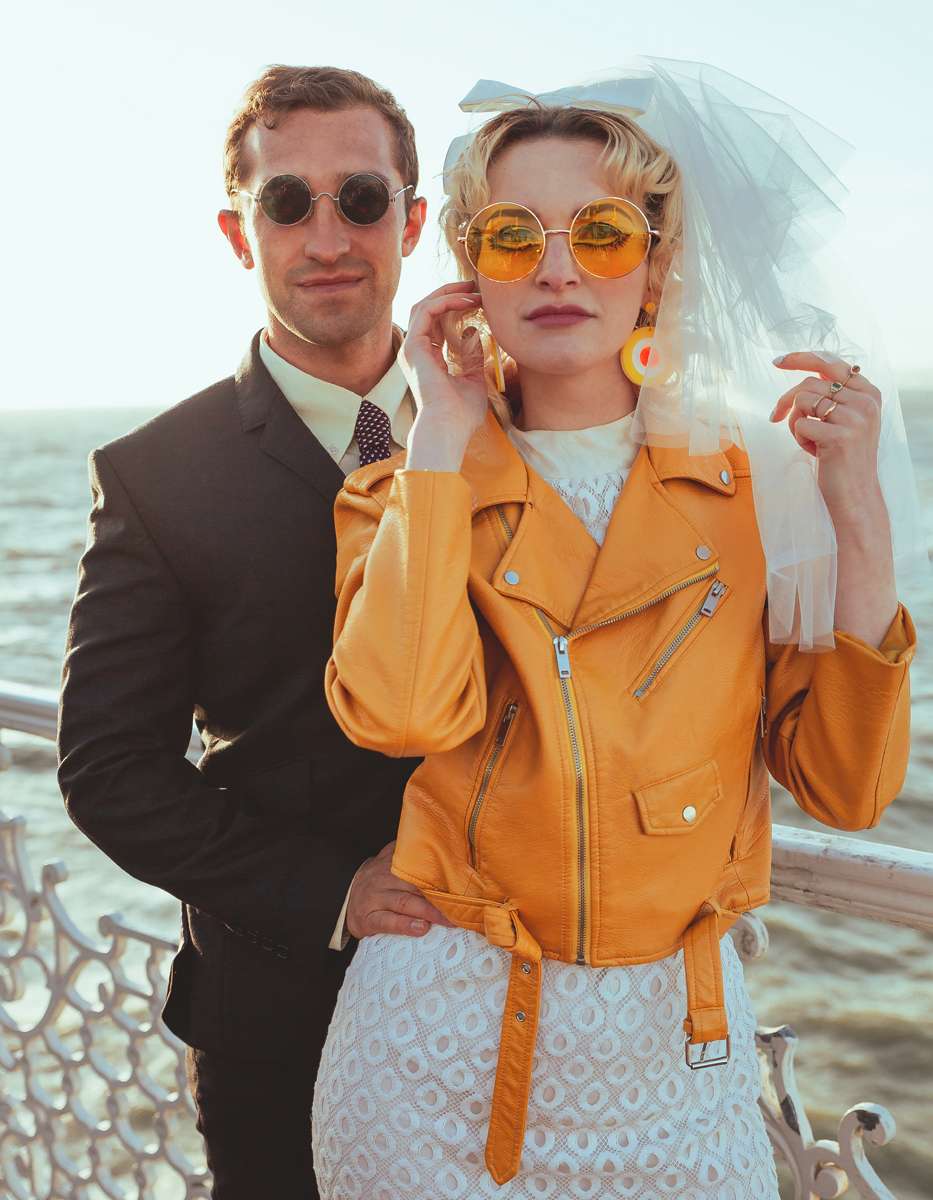 There really is no other day like your wedding day. It's the ultimate day for 'all things you'. But it's not just that. It's also the excuse to throw your dream party where none of your close friends and family are allowed to complain (to your face anyway).
This is both a joy and a curse because what starts out as a day all about love can turn into a monster event for 250 people with bells, whistles and a horse and carriage.
Take it from me, I wanted a Rock n Roll Bride wedding of the highest order. I wanted my wedding to be the most fun, beautiful and memorable 'do' that any of my guests had ever been to. I wanted the best photographer, the best venue, the best flowers and the best entertainment. I even wanted (and was lucky enough to get) a pink Cadillac to arrive in. Not to mention, I wanted a free bar so that everyone would get drunk and have a good time.
I was very lucky to have a beautiful day. But looking back at the whole experience, should I ever have to plan another wedding (for anyone), I would say…chill. out. babe. You are only in competition with yourself (regardless of what you may think) and sadly competing in the 'Competitive Games of You' is really a losing battle as the expectations we put on ourselves are far higher than we'd ever put on anyone else. During this unprecedented time, it's likely that some things in your life may have to change, that likely includes your wedding plans, too.
If you've been dreaming about your big day since you were little, this might be a huge blow. Even if you haven't, I know how easy it is, once you decide to get hitched, to get totally swept away in all the Instagram confetti inspiration. When we hold our wedding up as having to be 'THE BEST DAY OF OUR LIFE' but come on now, that's a lot of pressure. It means that when something goes wrong (and it likely will), the impact can feel devastating. There is so much pressure to have 'the perfect day' that you can lose sight of the reason you wanted to get married in the first place…LOVE!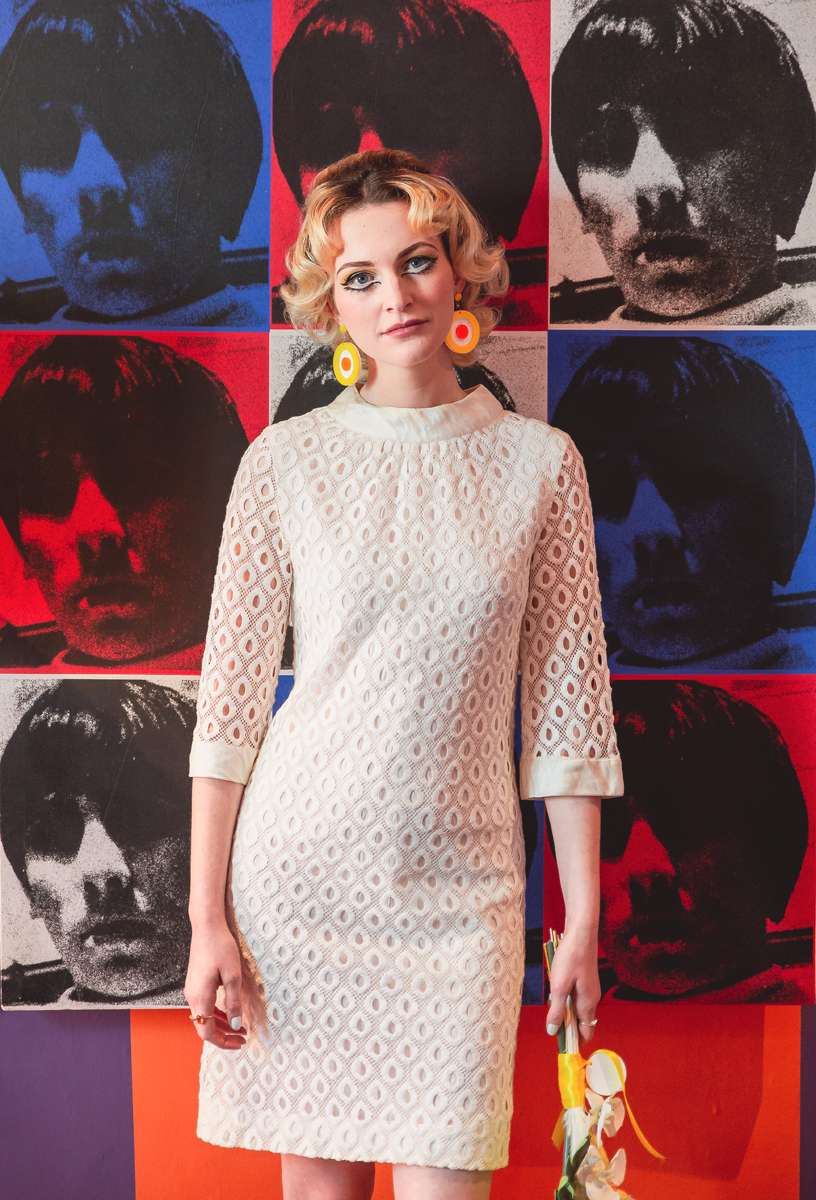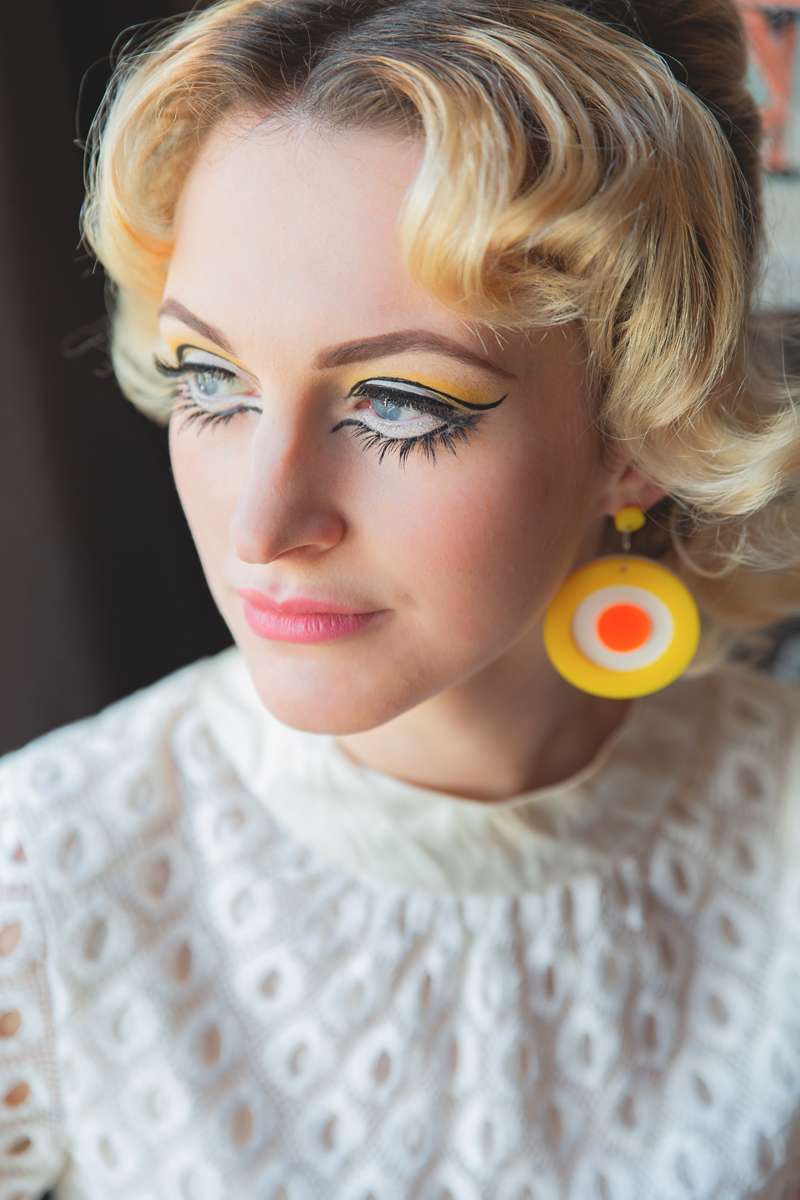 HERE ARE MY TOP TIPS FOR NAVIGATING CHANGE AND SHIFTING YOUR EXPECTATIONS:
REMEMBER THE REASON YOU WANTED TO GET MARRIED
I know it sounds ridiculous, but trust me, I barely saw my husband on my big day. I actually barely spent any time with my best friends because there were so many other people that I felt I needed to talk to. Write out your 'why':
Why do you really want to get married? Hopefully it's about more than a big party. Then write out what you want to get out of your wedding (maybe include your partner in these
exercises, too!) Is it that you want to declare your love, or do you mostly want to see all the people you love together? How important is it to have a photo that you absolutely love of your grandma? Do you want to have a memory of you and your loved ones boogying on the dance floor? Let these be your North Stars when things start to change. When the planning seas get choppy, look at your list and let it guide you.
THINK OF THE ONE DETAIL THAT'S GOING TO MAKE YOUR HEART SOAR (AND LOOSEN UP ON THE REST)
It's very hard to feel breezy about things when we're holding the rope so tight on all our plans…so this is your invitation to ease your grip a bit. The likelihood is, your budget is not going to stretch to all that your heart thinks it needs for the big day. This can feel disheartening. In fact, when things change and we don't want them to, it can really bloody suck! So, think of one really amazing detail that's non-negotiable i.e. you really want an arch to get married under. Great, focus on this detail and go bananas on it. Make it THE thing you can feel most proud of. Then decide that whatever happens to the other plans, it really doesn't matter.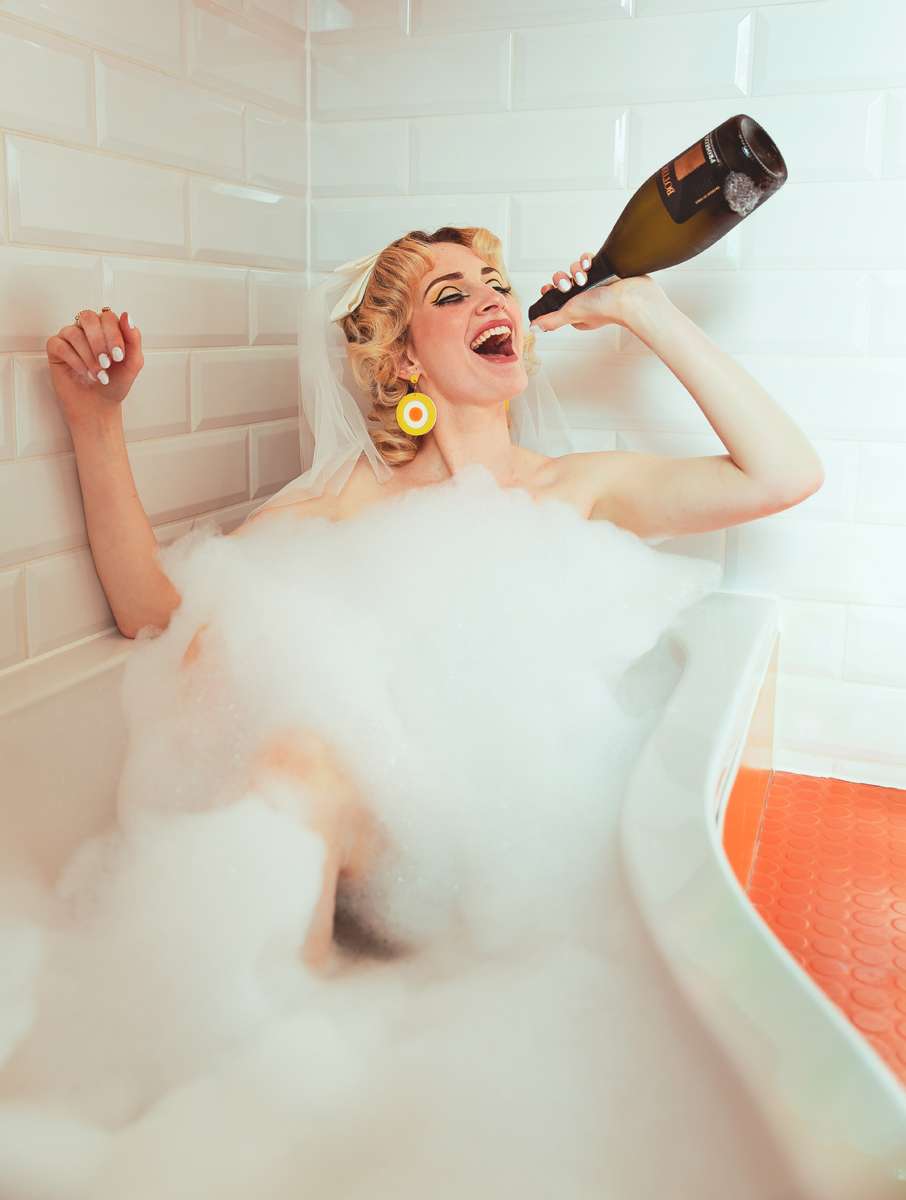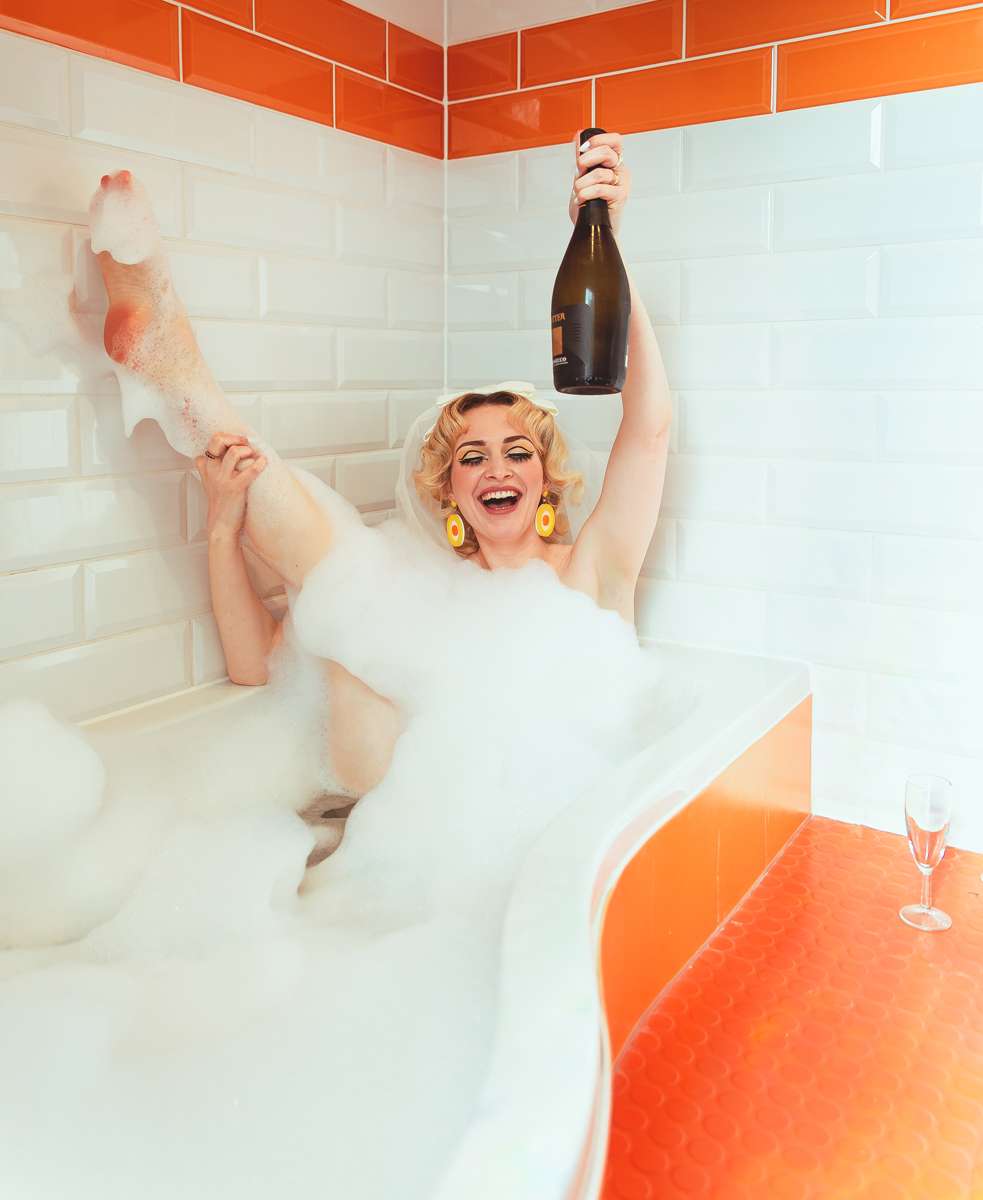 A WEDDING IS ONLY A SNAPSHOT OF ONE MOMENT OF YOUR LIFE (SO TAKE THE PRESSURE OFF)
This one day is not going to dictate the quality of your married life together. I know that it can feel like this event is going to set the tone for the start of a new life but it's really not. Again, think about the reason you want to get married. It's about love, right?! Not material reasons. If you can't have the biggest, flashiest, most rainbow farting unicorn day, it doesn't mean you can't have the most badass relationship ever. There are people in my wedding photo that I literally never see anymore but I don't regret having them there. It was a moment in time. Try and see your wedding as simply the most fun you can put together, in this moment, with the means you have. That's good enough.
GET RID OF THE COMPETITION AND STOP PLANNING FOR APPROVAL
OK, time for a confession from me. I wanted 'the best' wedding. I wanted mine to be more fabulous than any of my friends' or husband's friends' weddings. Every time we went to someone else's wedding. I judged the details of it and wanted my wedding to be better. I feel a icky sense of shame just telling you guys that, but from my coaching mind I can see why I did that. Women in particular are programmed to see each other as competition. Perhaps on a deeper level, traditionally women could only survive if we married a good mate (yuk, patriarchy). Throw in some 21st century social media pressures and yikes, no wonder we're still seeing each other as competition.
The thing is there's no trophy for throwing the flashiest bash so stop planning a wedding for the approval of others. One of the most fun weddings I went to was held in a church hall with buckets of booze brought back on a ferry from France and paper plates for nibbles. It was fun because a) there was lots of help-yourself-booze b) the atmosphere was friendly c) the playlist got everyone up on the dance floor.
If there's a part of you searching for the 'Best Bride' award (take it from a recovering overachiever, people pleaser), then please realise that there's no such thing honey.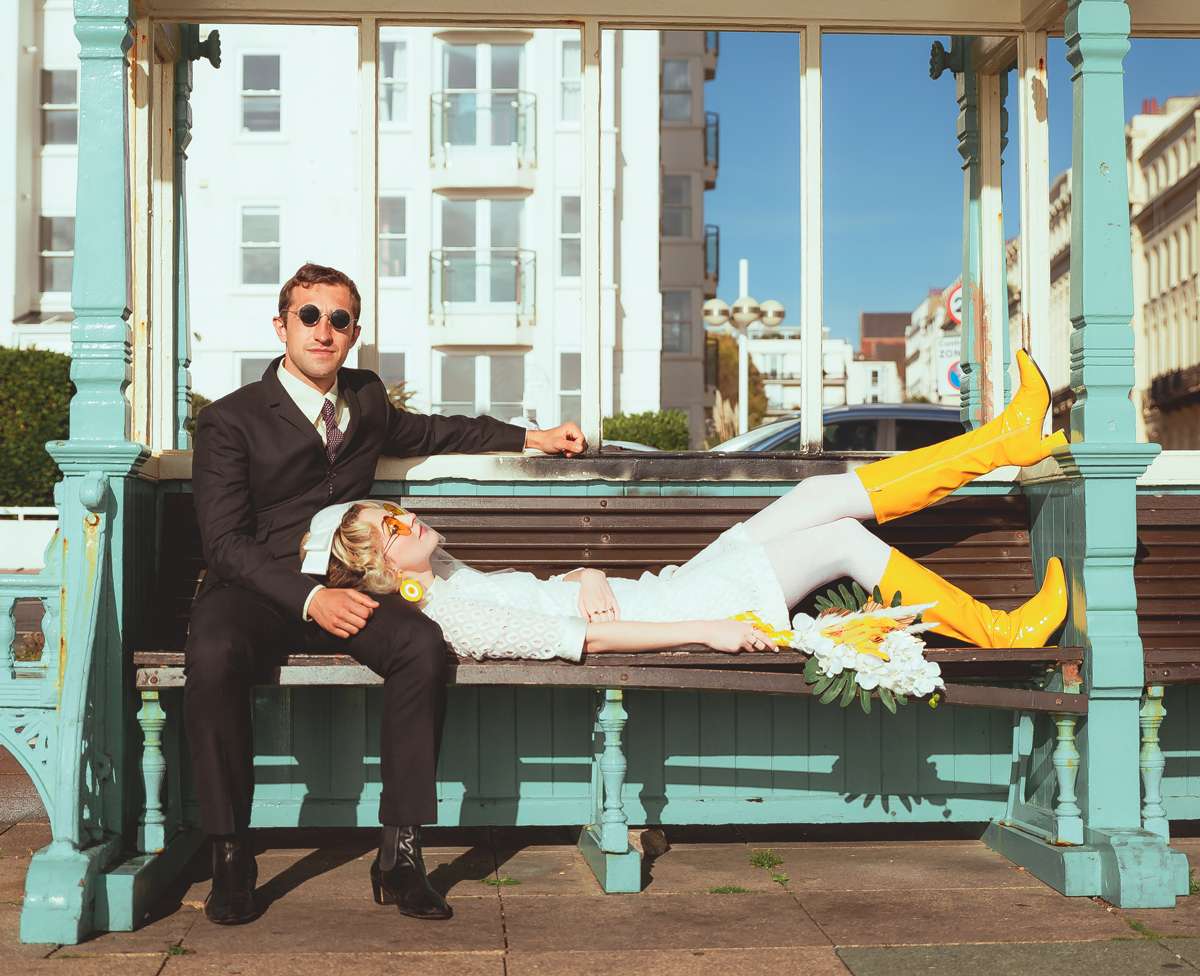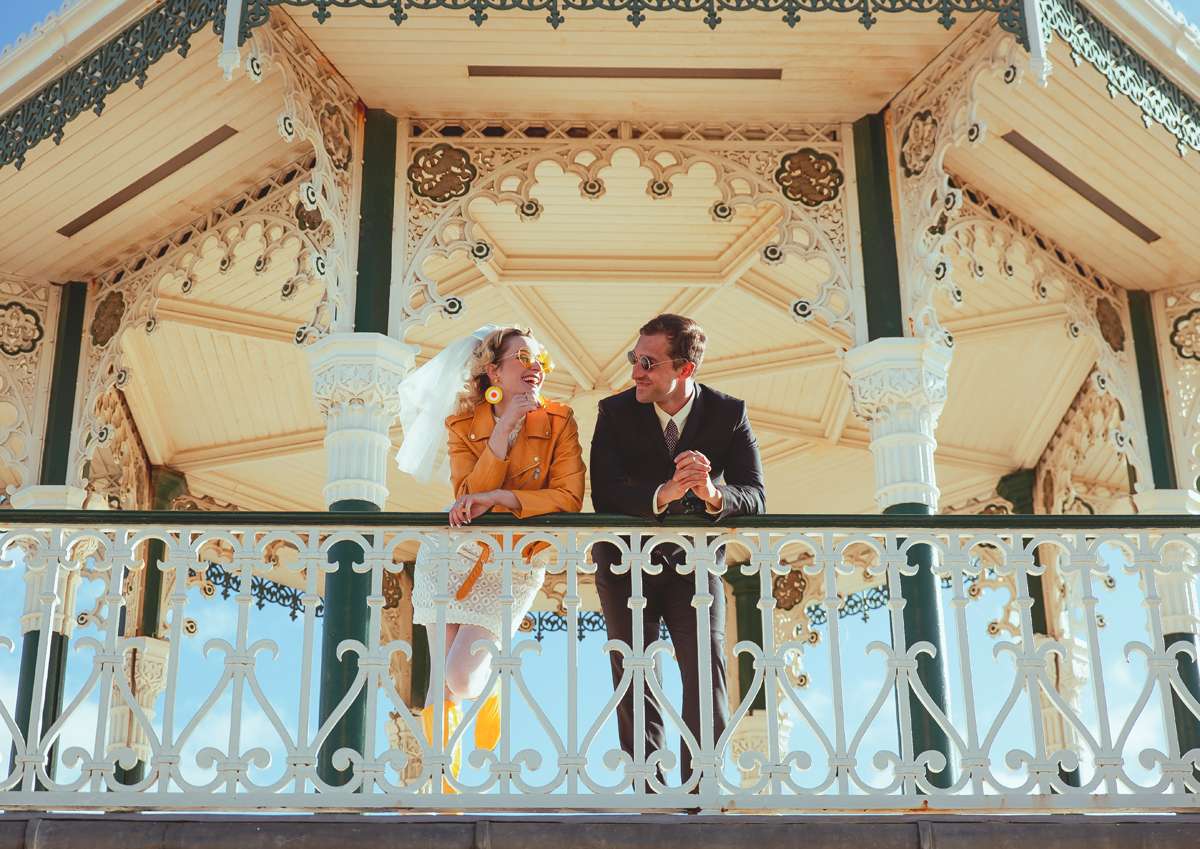 NEGATIVITY BIAS—IT REALLY WON'T BE THE END OF THE WORLD
We all hate change especially if it's something that's out of our control (hello, COVID-19). It can feel destabilising and uncomfortable. Our brains love certainty and hate a sense of loss of control. What makes change doubly uncomfortable are two sneaky biases we have in our brain wiring called 'negativity bias' and 'impact bias'. These biases mean that when we're thinking about the future, we'll automatically be drawn to the negative (often to the point of catastrophe) and not only will whatever happen be terrible, but the impact will last a really long time. This is why change can feel so devastating.
However, here's what I want you to remember: How many of the things that you were so worried about actually ever come true? Or how often was it not as bad as you imagined? Loads I'll bet. Change is not always a bad thing.
SEE THE OPPORTUNITY
This leads me onto this point nicely. If change isn't always a bad thing…it can also be an opportunity! When we can take this day down off its pedestal, and stop being so rigid in our expectations, we might end up with something better than we can originally planned.
So what if you don't have a huge budget!? What are the positives of having an intimate day? Small can still be beautiful after all!
Regardless of whether we think we know the outcome of something, we rarely do. Google the tail of the Chinese Farmer. It's an annoyingly wise fable that I often have to tell myself outlining this exact philosophy. You really never know what the outcome of an unexpected change will be.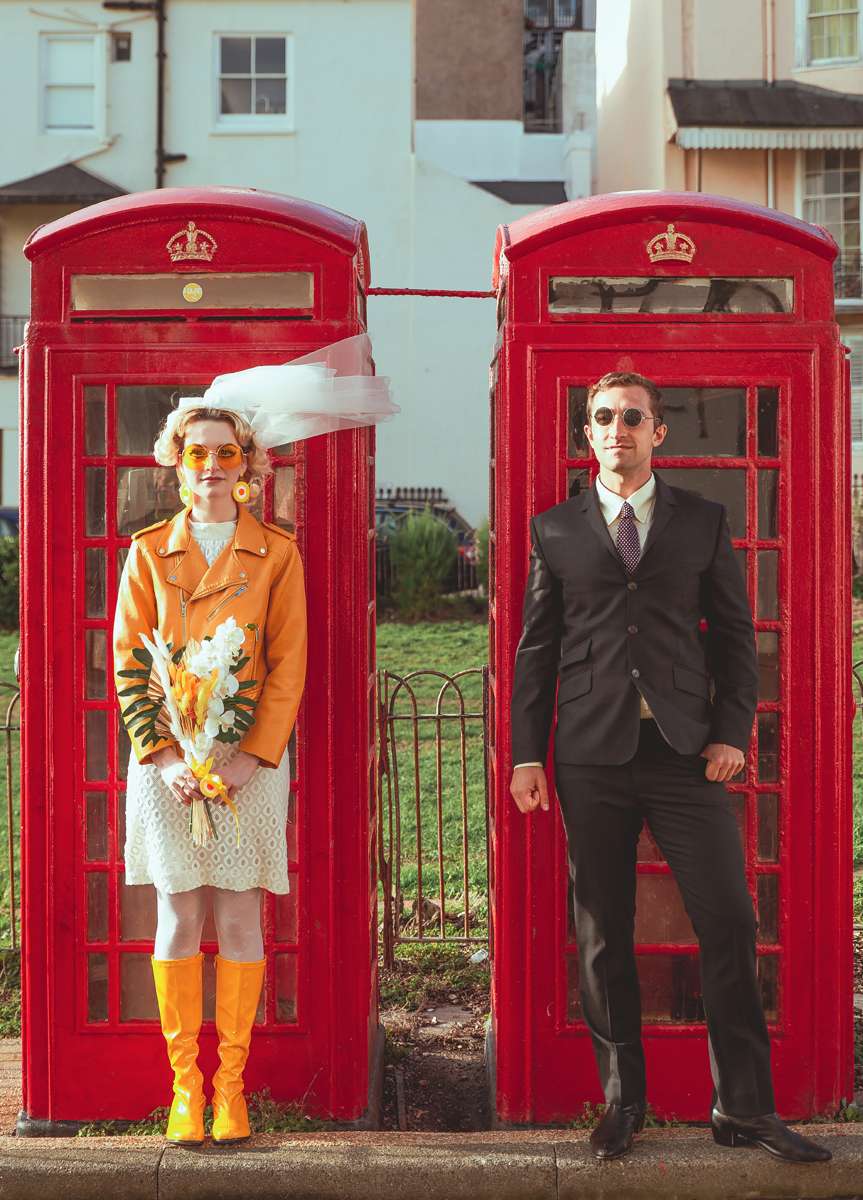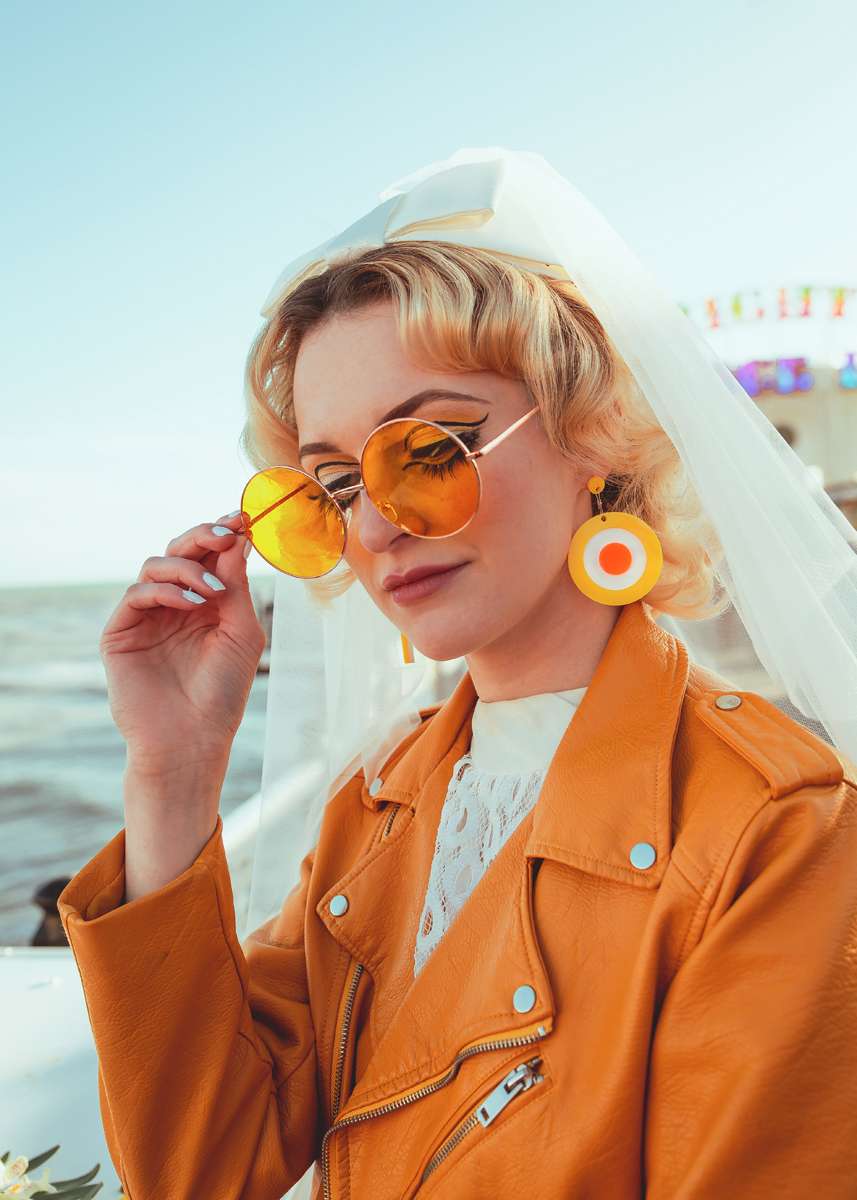 BE KIND TO YOURSELF
This is my number one tip for navigating change and shifting expectations. BE SO, SO KIND TO YOURSELF. The reason you want the best day is multifaceted: It's exciting, you're in love and the wedding industry sells us a million ways your big day 'should' be the most magical 'perfect' event of your LIFE. That's a hella'va lot of pressure! Here's the thing, perfect doesn't exist. It's an impossible measuring stick that too many of us use to beat ourselves up with.
The only thing that matters on your big day is that you and your best beloved are true to yourselves. So, make a plan but stay flexible and don't see change as the worst thing that could happen. Be resilient to shifting expectations by remembering the reasons you want to get married in the first place. And as always, let go of any 'shoulds', 'musts' and 'oughts' and you'll be so much happier as a result.
ABOUT HARRI ROSE
Harri Rose is a coach, author and one voice in Anti Diet Riot Club. She is a specialist in body acceptance and is the creator of 'Wonder Collective'. Wonder Collective is the first club where recovering dieters and disordered eaters can embrace the magic of life through 13 'pillars of wonder'. Her first book 'You Are Enough' is out now.
Rock n Roll Bride readers can claim a 10% discount on Wonder Collective membership, just email to hello@ harrirose.com with the code RNROLL10. Find out more at harrirose.com.
This article originally appeared in Rock n Roll Bride magazine issue 34, a back issue of which can be ordered here. Issue 36 is currently on sale, or you can subscribe here.