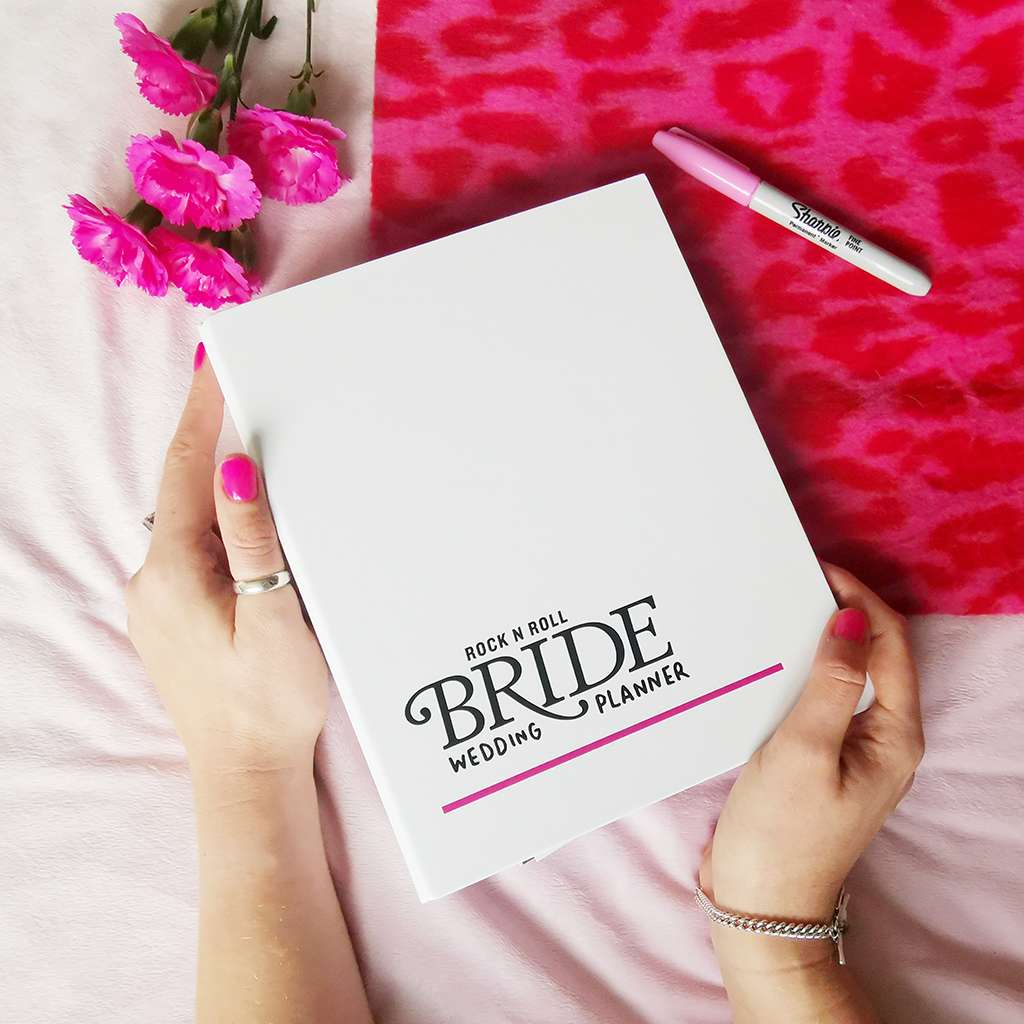 Much like a '90s boyband dusting off their combats and mic stands again, the Rock n Roll Bride x Veronica Dearly Wedding Planner is BACK for a limited time only! The good thing about this though, is you don't have to go anywhere near a Butlins to get your fix. Hurrah!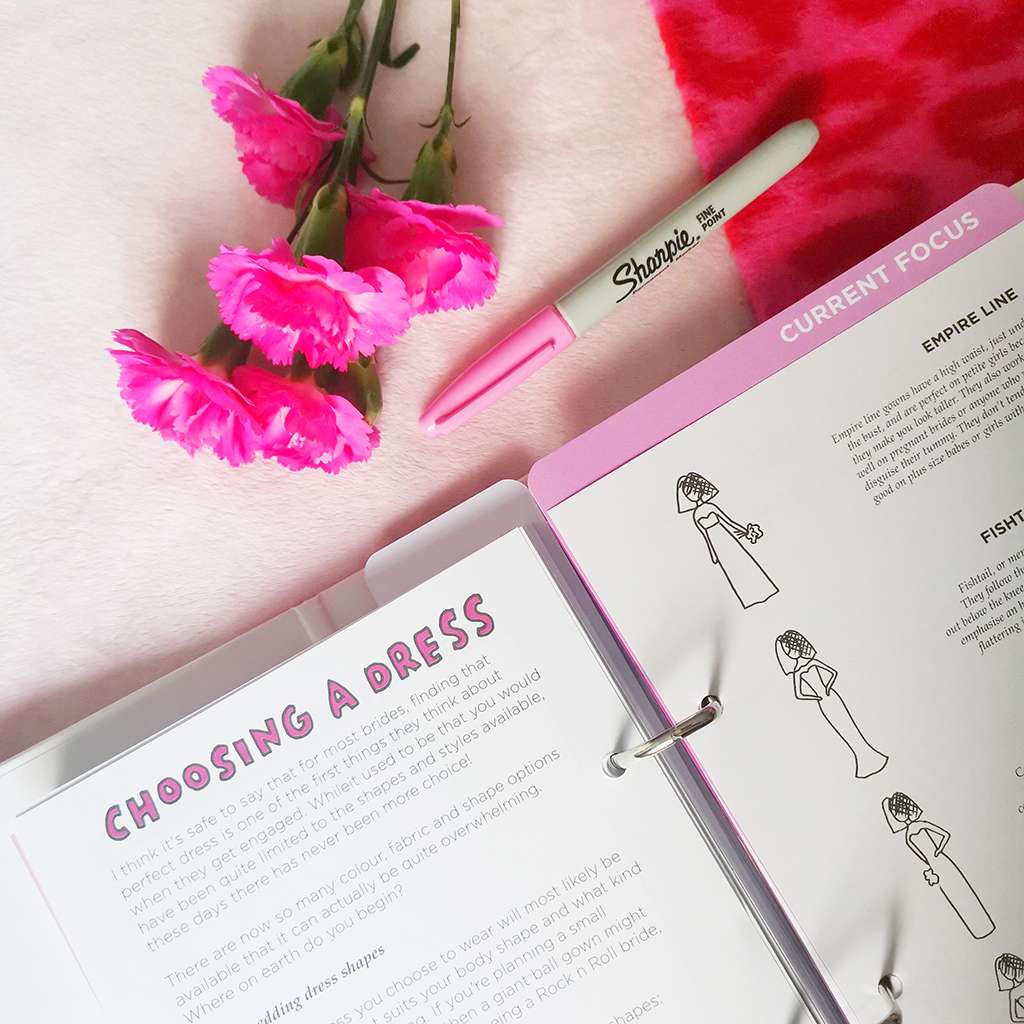 If you're new around these parts, my best babe Veronica and I first designed these planners in 2017, and they were an instant success, selling out in just 24 hours. We've since done a second drop, which was snapped up, and we gifted them to the lucky lot that attended Rock n Roll Bride Live last year. To say these are like hens' teeth would be an understatement. Whenever planning is mentioned on our Instagram or in our Facebook group, the planner gets requested to make a comeback. Well after a brief hiatus because well, 2020 happened, it's finally back in stock!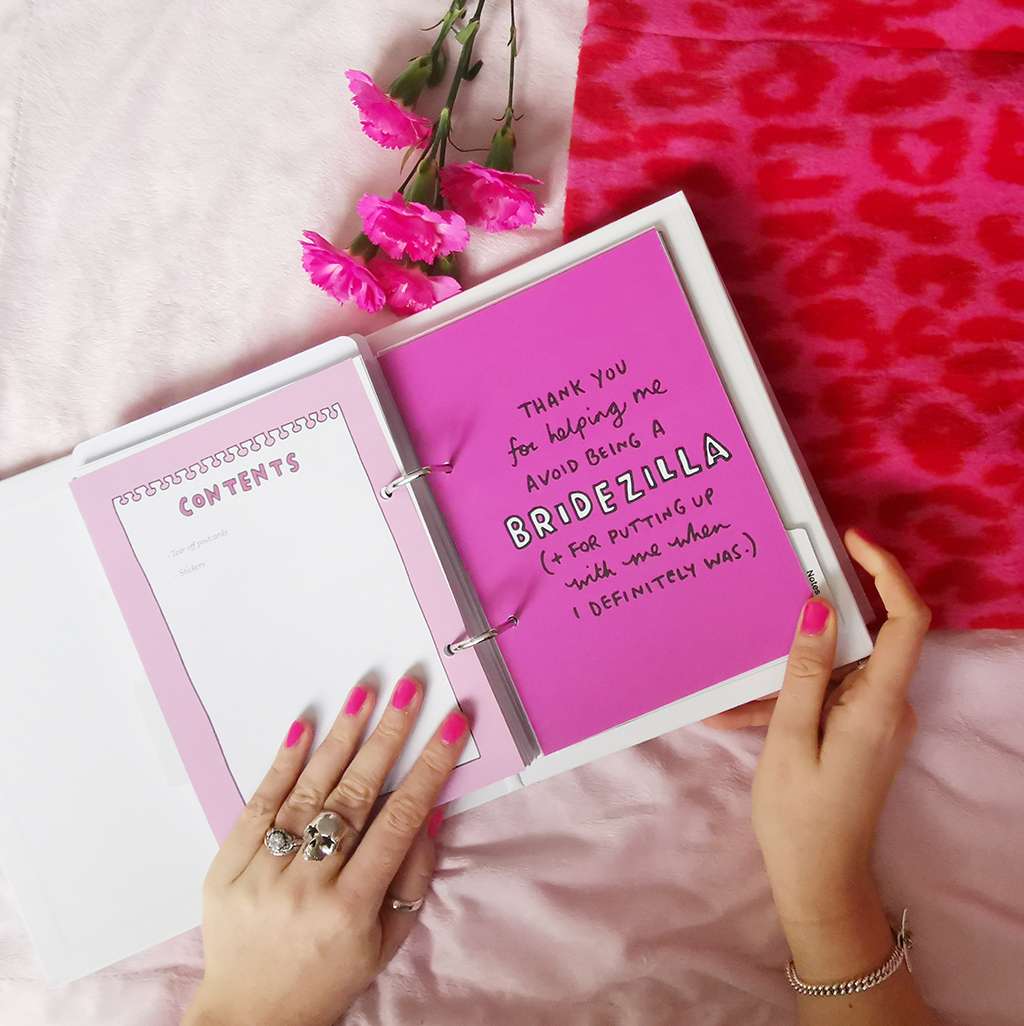 Having both been in the wedding industry for what feels like a millennia, with Veronica starting her business doing wedding stationery and now on course for world domination, we were painfully aware of what a gap in the market there was for a wedding planner that was actually useful. Yeah, Pinterest is great and all, but there's something still so satisfying about ripping pages out of magazines, jotting down ideas and keeping all your plans in one, offline space.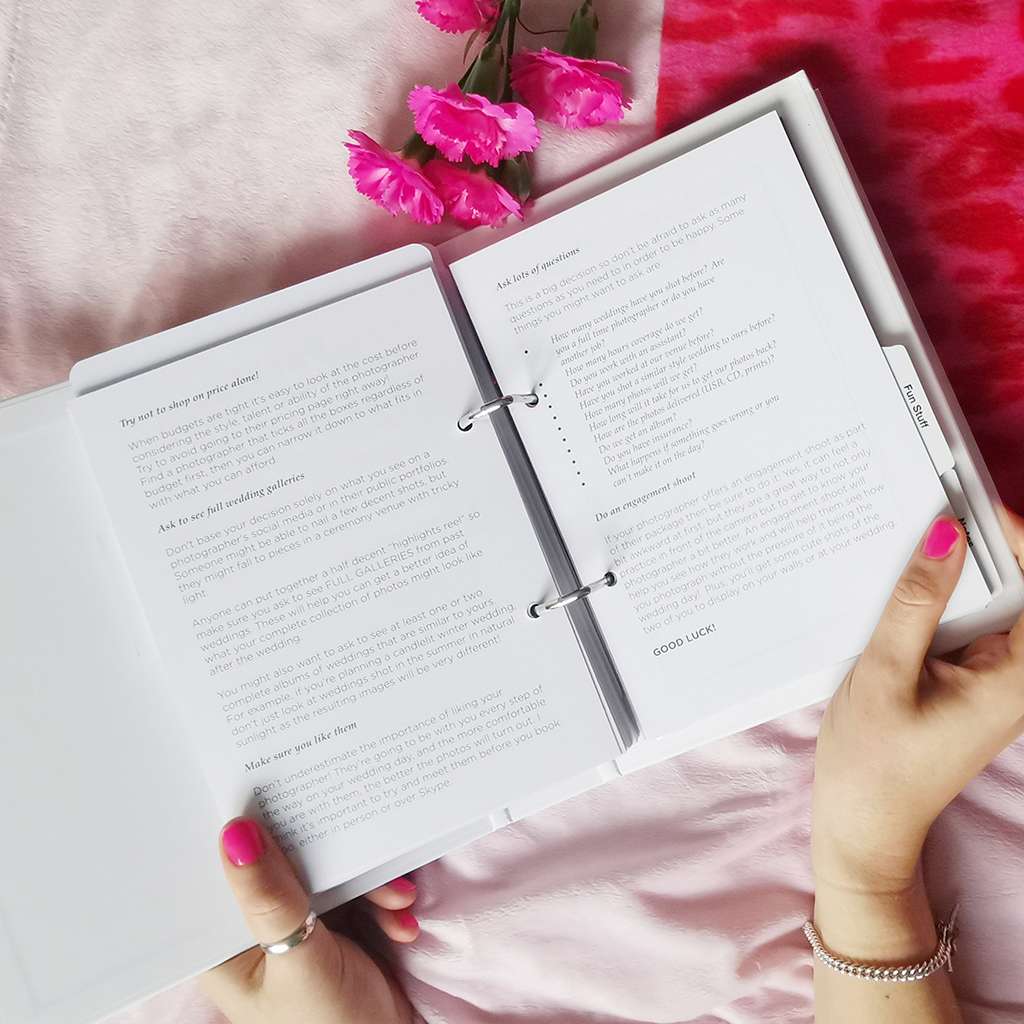 It's time to take a welcome break from your screen and rediscover the joy of writing lists, scrapbooking ideas and keeping everything nice and organised. The planner comes in a super fancy A5 ring binder and is going to make you so damn organised you won't know what to do with yourself. It's like a modern day Funfax (OMG remember those?) for alternative brides! It's divided into easy to use sections, including a calendar, fun stuff, and notes. I've shared my top tips for each aspect of the planning process, broken down into sections like choosing your dress, managing your guest list and RSVPs, and choosing your decor. I've even written some madlibs to make writing your own vows a breeze. You're welcome!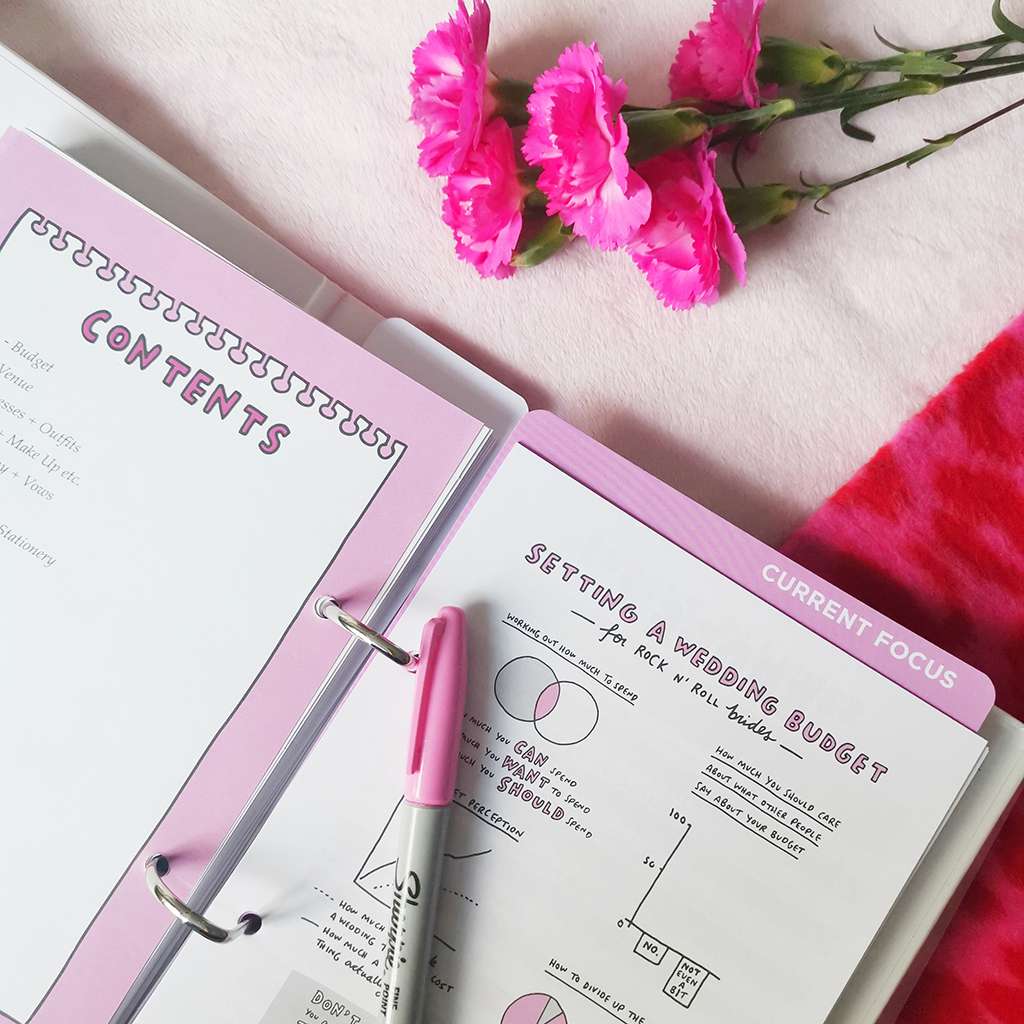 Plus, of course, there is oodles and oodles of space for you to scribble your notes, ideas and general wedding musings, and plenty of fun surprises along the way. Postcards! Stickers! Hilarious Veronica Dearly drawings! As a side note, we've purposely tried to keep everything in the planner as gender neutral as possible, so if you're in a same sex relationship you won't have to worry about having blank or irrelevant sections! Yes, it's pretty damn pink, but it's my brand colour and I love it so there (ha!)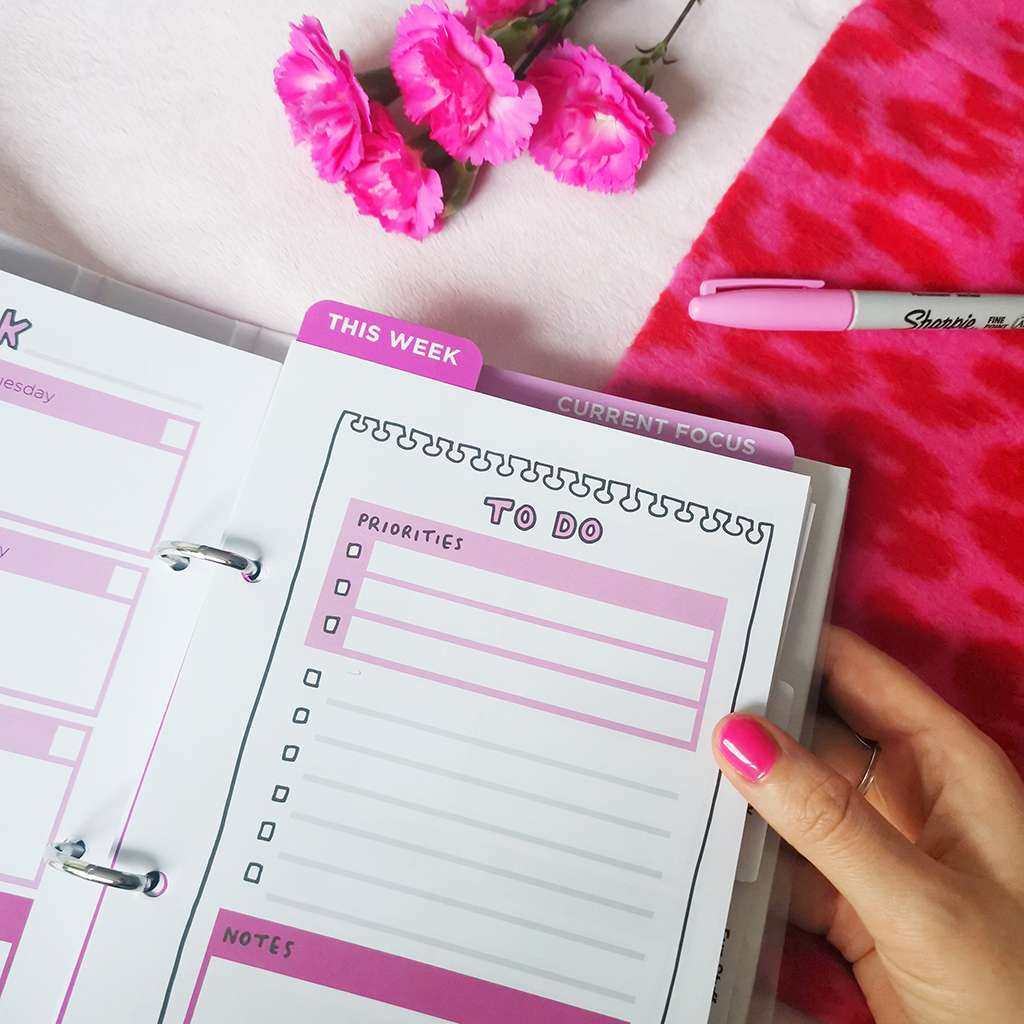 As ever, there are only a limited run of these available, so if you want to grab one, don't delay! The Rock n Roll Bride Wedding Planner is £29.95 and you can order one here. This planner is everything I ever wanted when I was engaged and I truly hope it's going to help make your wedding planning as fun, colourful and easy as possible.