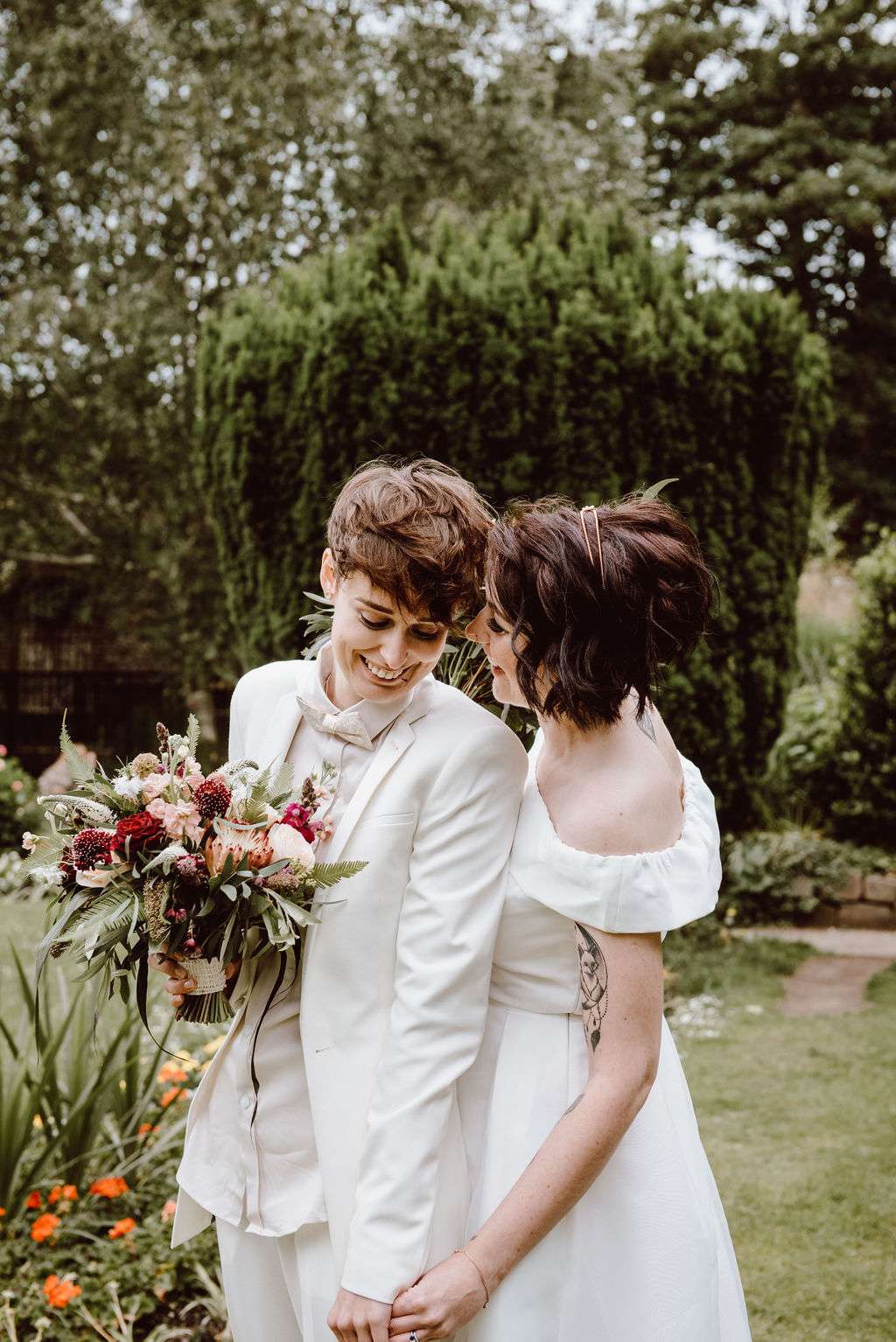 Yay! You're engaged! No doubt you've already started pinning inspo to your Pinterest board, started discussing who would make a great 'I Do' crew and thinking about venues. You may have both already faced some 'opinions' from family and friends on what they feel you should do for your wedding day. As an LGBTQ couple planning your wedding, you may notice as you go along that things are a little different for you both. Now, of course, it definitely shouldn't be like this, but in a day and age when we still need Pride and LGBTQ awareness, things may be challenging sometimes. The great news is that you can definitely overcome any challenges with some prior contingency planning!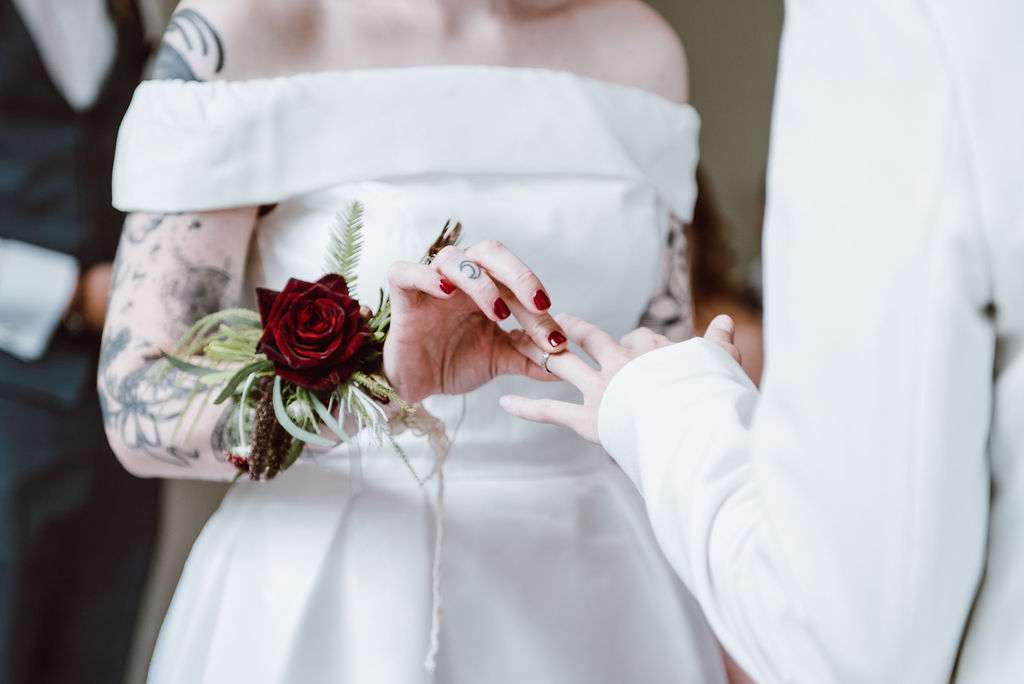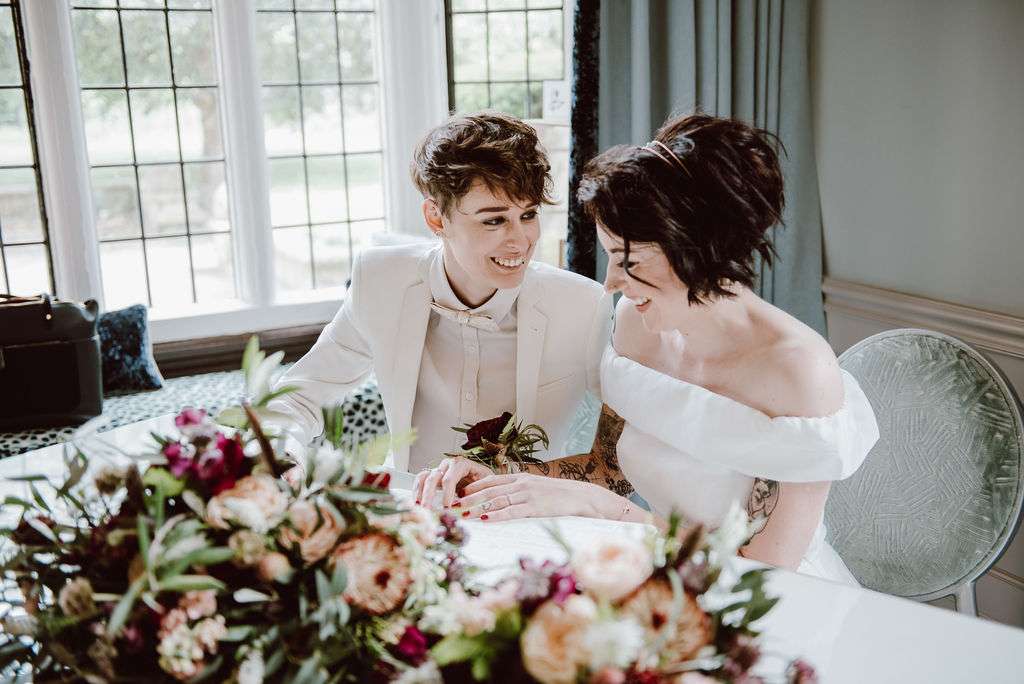 My wife and I got married last year and even though I've worked in the wedding industry for 13 years, I was still a little taken back, to put it mildly, at some of the challenges we faced… And I'm not even talking about the reaction to the relaxed 'dress code' we had either! We found ourselves regularly educating our family, guests and wedding suppliers on what we wanted and how to be fully inclusive. This took us back as you can imagine – who would have thought that in 2019, the wedding industry could still be so LGBTQ exclusive?
One of our bridesmaids bought us a pile of wedding magazines when we got engaged (not Rock n Roll Bride I must add!) As we sat down to go through them, I noticed a similar theme; none of them had any LGBTQ content whatsoever. How could I relate and plan my wedding using these magazines that were outdated in their view of modern day weddings? Blogs were a saving grace for us and showed us 'real world' weddings that were full of originality, inclusivity and diversity, rather than the well staged photo shoots featuring the same 'Mr and Mrs' narrative.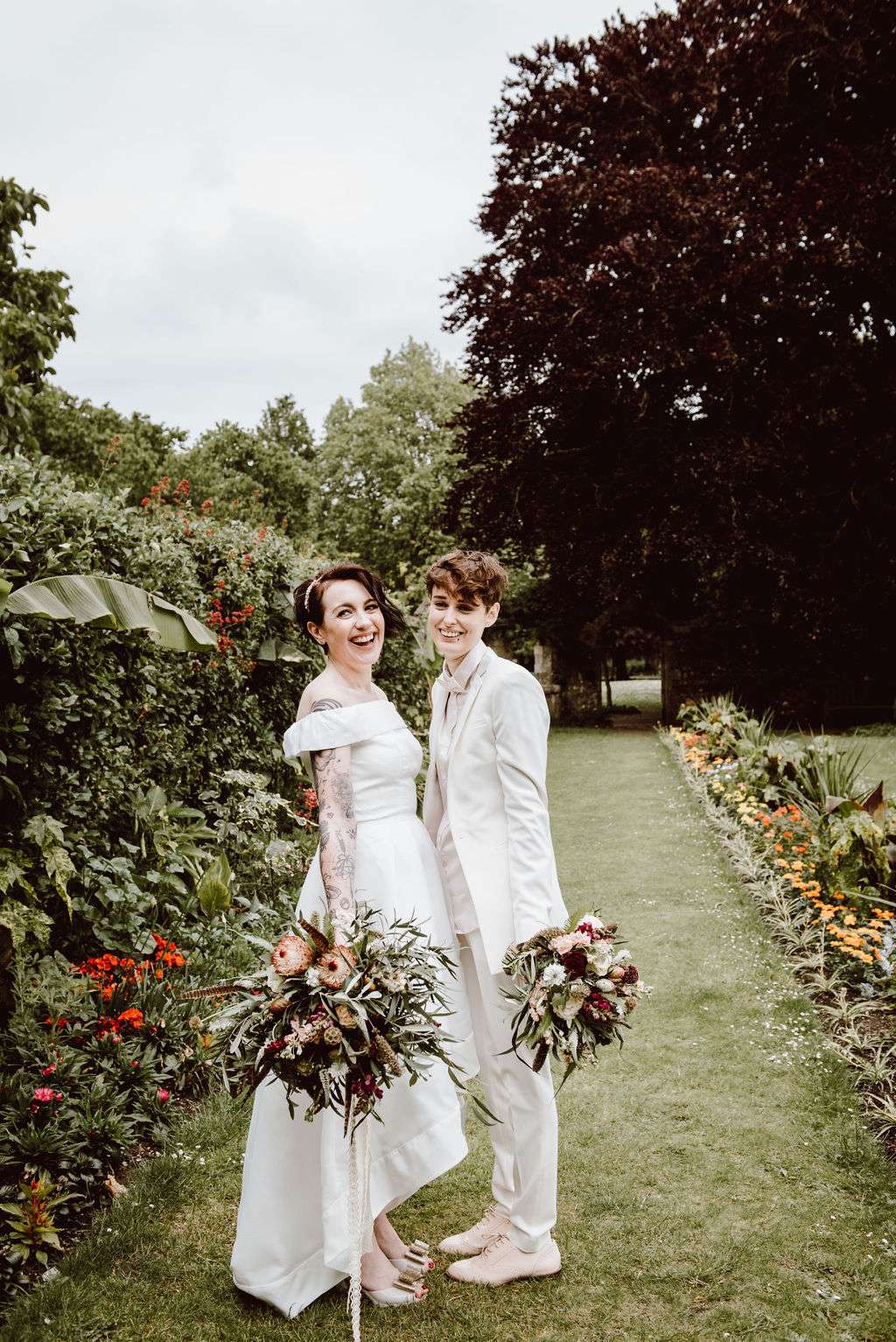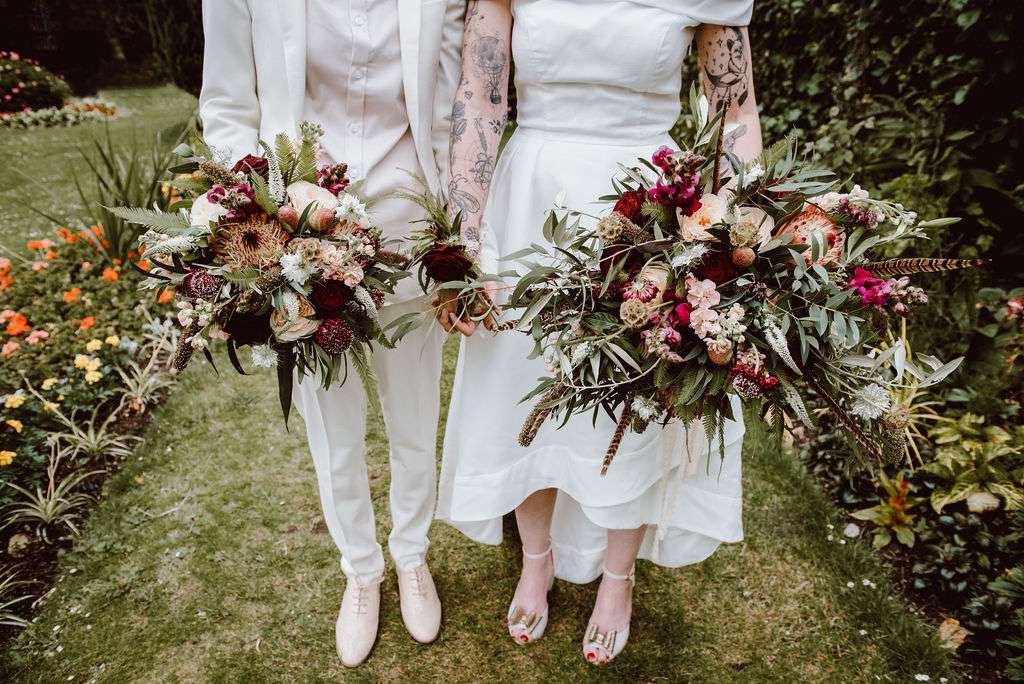 The wedding industry is slowly changing and becoming more inclusive and diverse, but there is still work to be done. Wedding suppliers are in the business of love and so should act without guidelines. Your guests may take a bit more nurturing and educating to become fully inclusive and appropriate. Inclusivity is a journey, not a destination. The biggest piece of advice I could give you is to have a friendly chat and educate them. They may not intentionally mean to be exclusive and just need a little nudge in the right direction towards inclusivity.
Here's some tips on how to navigate your way through planning your wedding as an LGBTQ couple:
Choosing the Right Wedding Crew
Your wedding party should have your back and they should also be ready to reinforce your wishes for your special day. Whether that is on the lead up to the day with a tricky mother in law to be or on the actual day when a rogue uncle launches into his opinion on Pride… Choose people who are there ready to encourage what you want, diffuse any potential challenges you both could do without and most of all, be totally inclusive to both your needs. Ensuring that your wedding crew know you both inside out and what you want is also key so they can then step in when necessary and advocate for you when you're busy.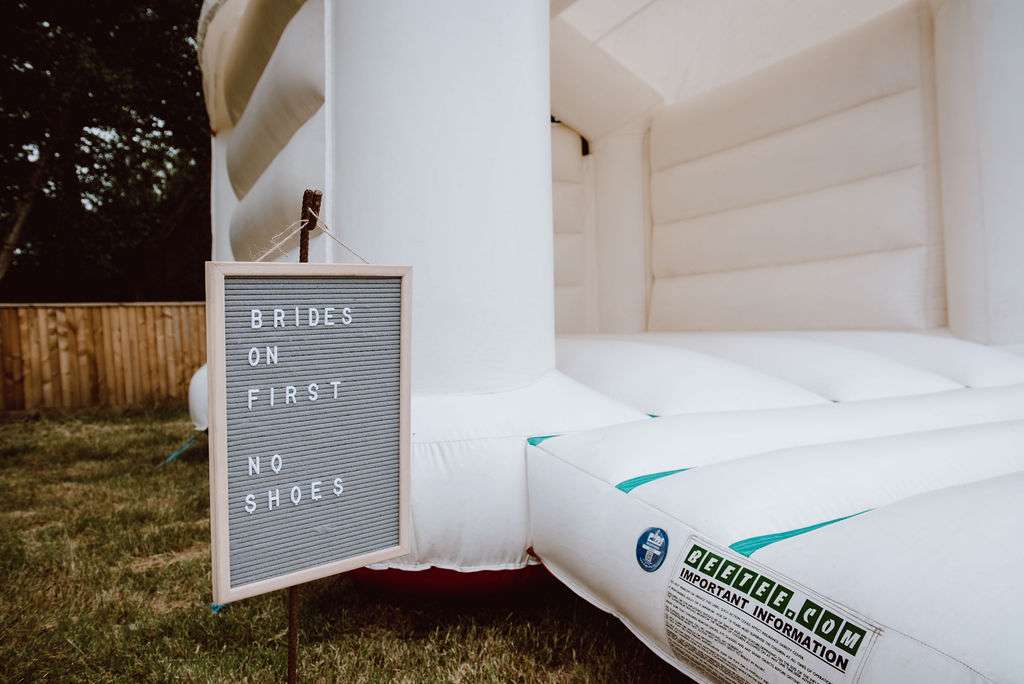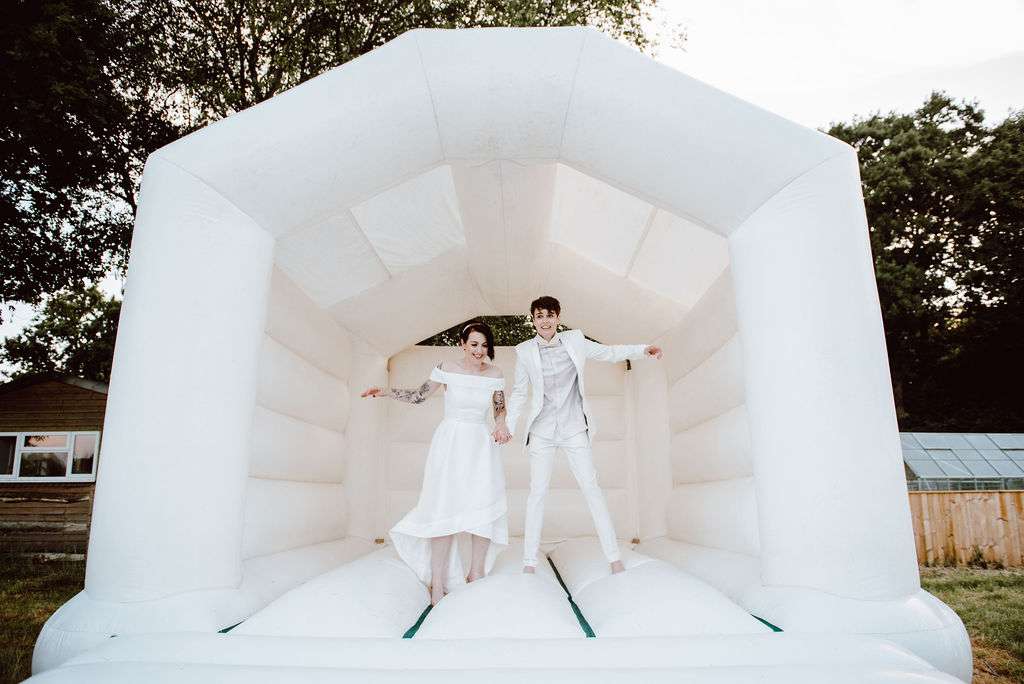 Finding your Suppliers
One of the most exciting parts of the wedding is to start choosing your suppliers to bring your Pinterest boards to life. You probably already have a good idea of whether your suppliers are inclusive or not by having a good scroll of their social feeds. Have a look at the images that they post and the language that they use. If there is no imagery of LGBTQ marriages and the language used is exclusive then these may be red flags. Some wedding suppliers may mention that they are LGBTQ-friendly or use badges/graphic to demonstrate this. Yes, in an ideal world they wouldn't have to explicitly say or show that they are but all the time there is adversity, there is reassurance in the obvious.
Communicating your Preferences
Your wedding should be an extension of your personalities, so it's important that you communicate exactly what you both want. Don't allow anyone to make assumptions – have open communication and tell your suppliers and your guests what you want. This includes use of particular pronouns, your preferred pre-fixes or even just a general note to your guests with your wedding day wishes. Be transparent and clear with your wedding venue and wedding suppliers too. Sometimes, suppliers would rather not ask in case they offend you so don't be afraid to send them a little friendly note.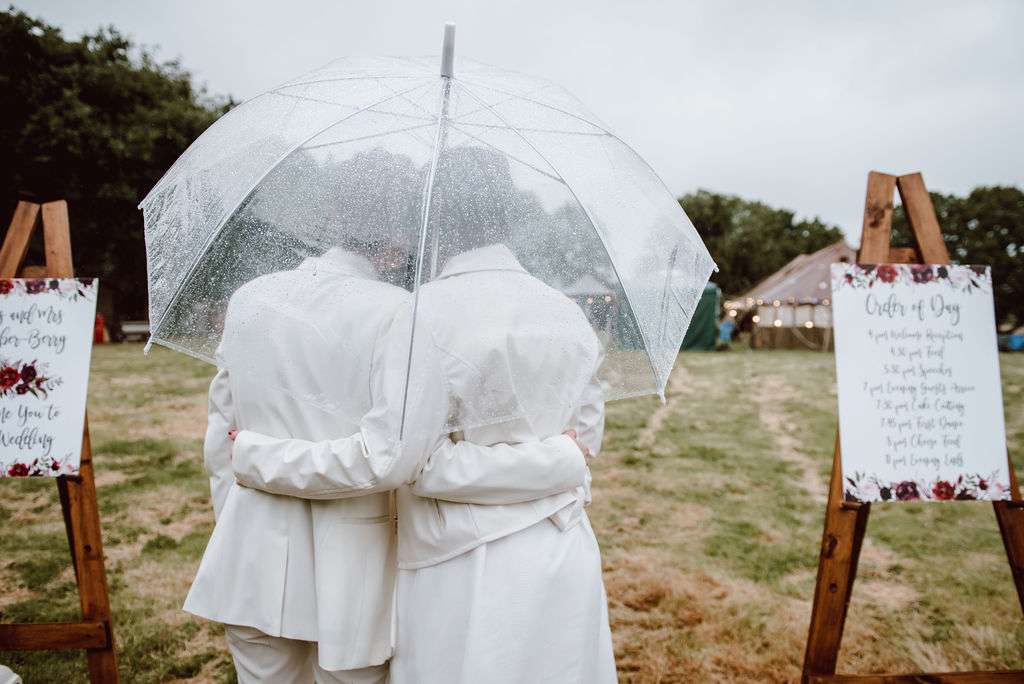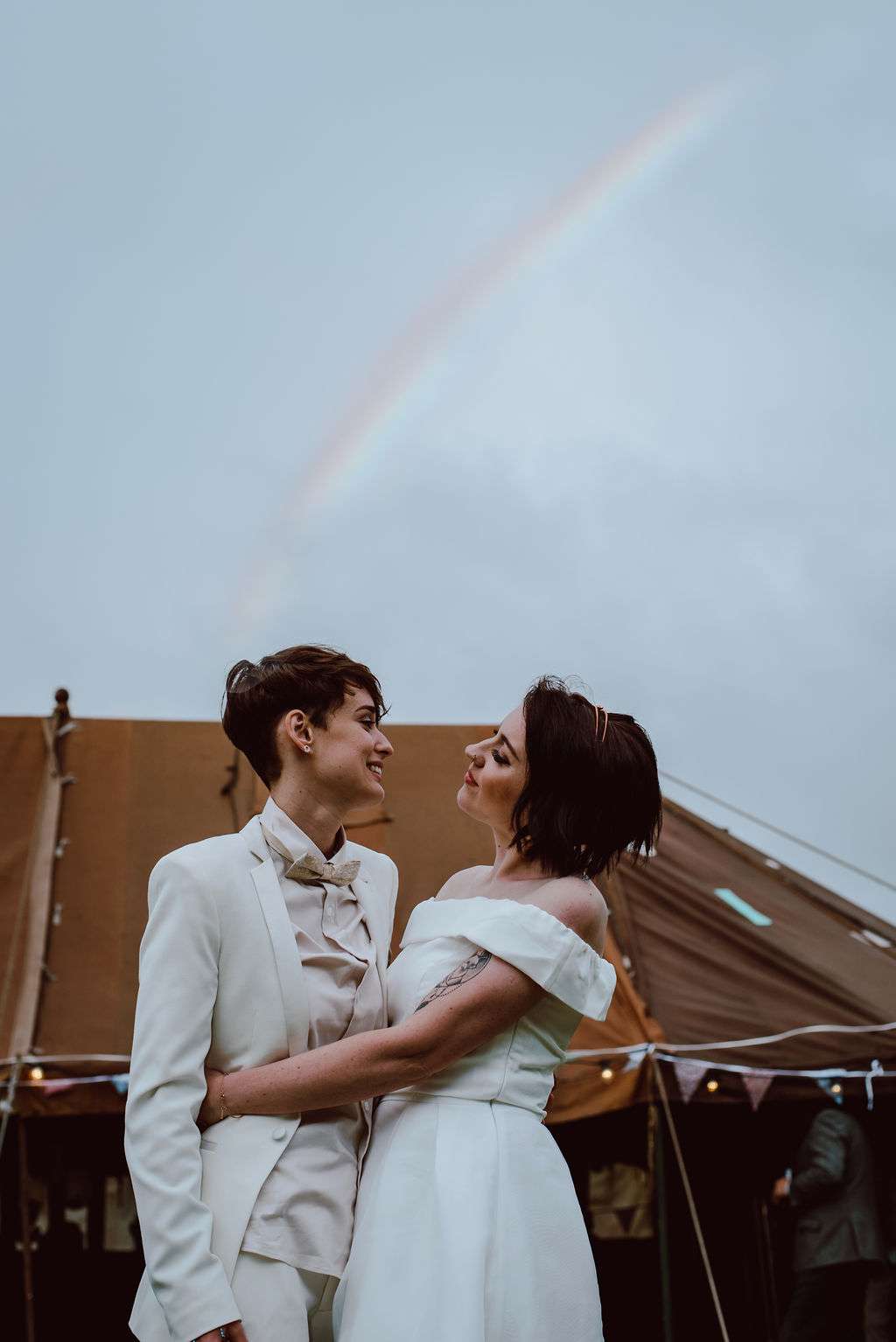 Dealing with Adversity
In an ideal world, you will have the most perfect wedding day without any adversity or challenges. However, it is a good idea to have a plan of action just in case. For our wedding, we had suppliers send us forms with 'bride' and 'groom' on (some alternatives would be to have them say 'couple's names', 'your name' and 'partner's name' or 'partner 1' and 'partner 2') and also our registrar announced us as 'Mr and Mrs'! We acted first on these to 'nip them in the bud' and educate on inclusivity. However, the ceremony challenge took us by surprise but the venue acted fast on it and arranged for LGBTQ training for the registrars.
On the Day Dealings
You cannot plan what is going to happen on your wedding day in any situation, but you can prep and be ready. This is where your I Do crew comes into action to firefight any on-the-day challenges that you both may face. A great wedding party will scoop you up, sweep away any hiccups and ideally, keep you both from ever knowing! The main thing to remember is that it is both of your wedding day and it's you two who count. It's a celebration of your love and that's all that matters.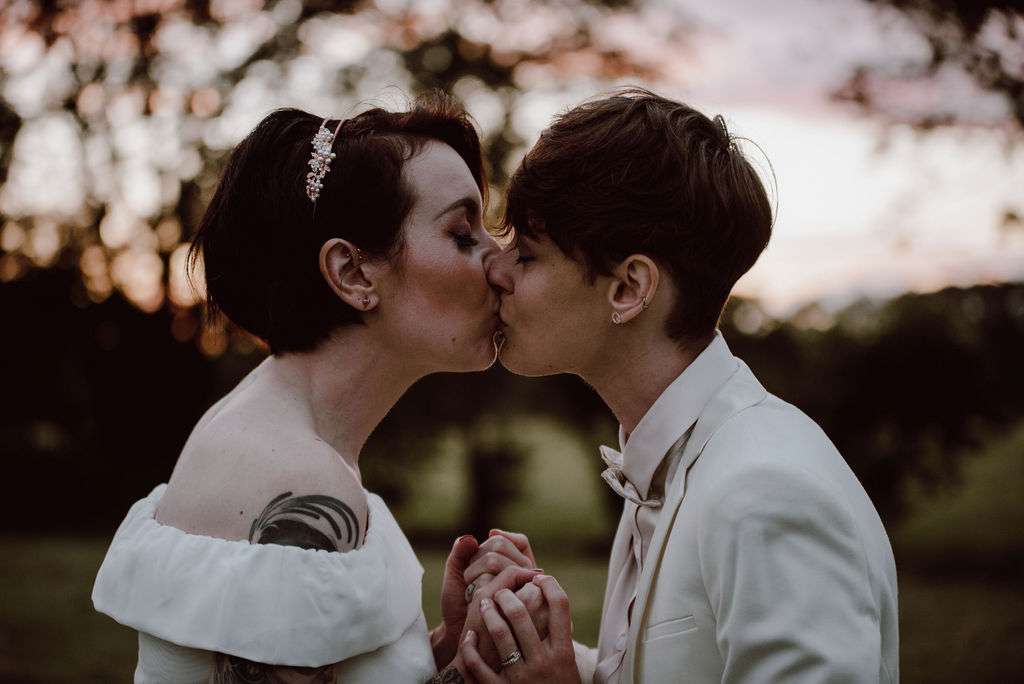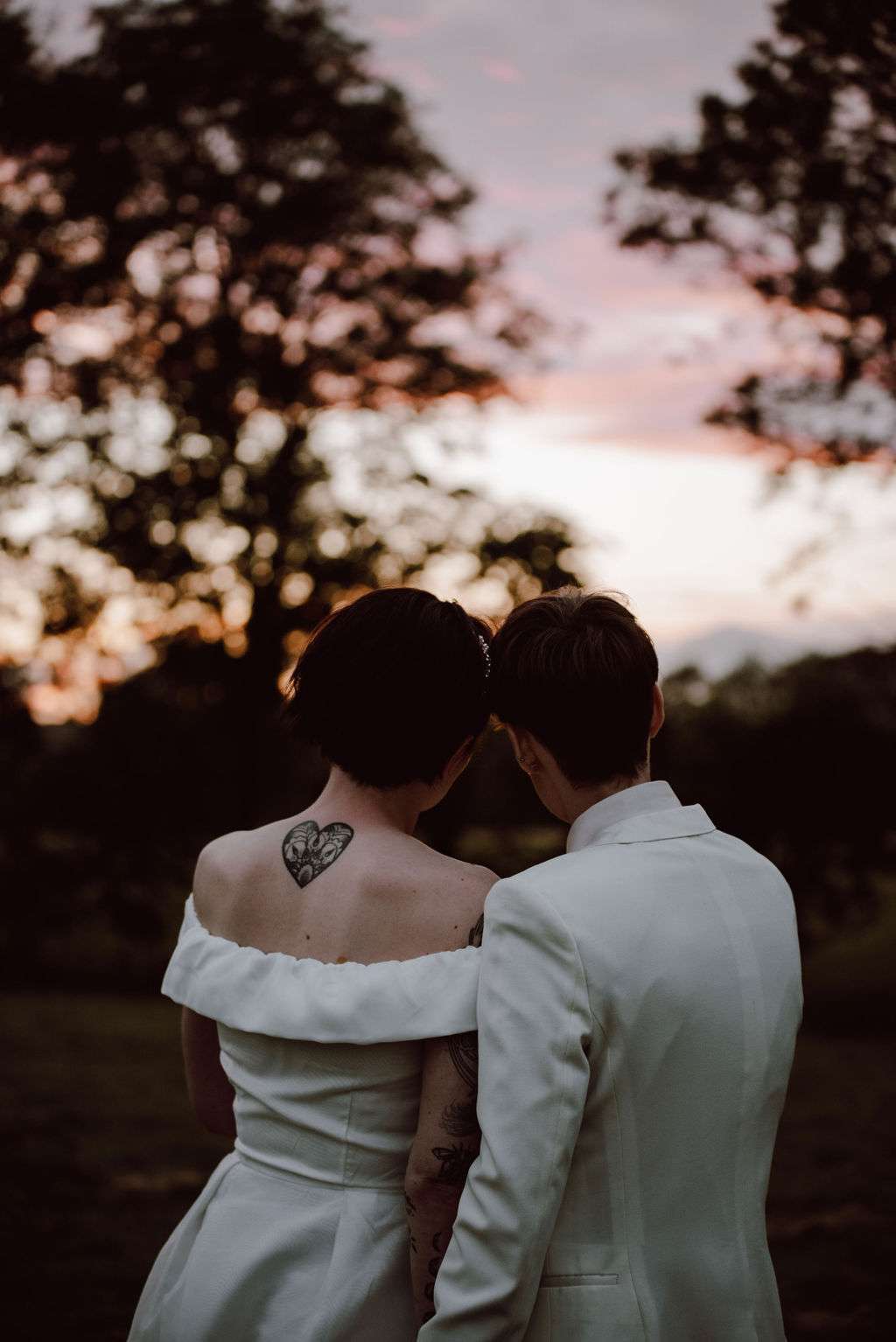 There are no guidelines or rules for your wedding day. If you do not wish to call it a wedding – that's fine. If you would rather not call either of you a bride or a groom, that is also fine. It's up to you to plan and do not let anyone tell you otherwise. Design your wedding day the way you want it to be and most of all… Strut your way down your ceremony walk with pride!!
About Hayley
Hayley is the Director of Found her Flow, an online course and coaching platform for wedding suppliers looking to grow their businesses. Utilising her 13 years experience in the wedding industry, she uses her multiple business success to help wedding business owners increase their bookings and profits. An LGBTQ bride herself having married her wife in 2019, Hayley has created a free LGBTQ Awareness course for wedding suppliers. Recognising the lack of inclusivity and diversity in the wedding industry that she experienced when planning her own wedding, the course was created to help wedding suppliers become more LGBTQ inclusive.